Are you thinking of purchasing a luxury timepiece? Do you have a watch style in mind?
Finding a designer wristwatch is exciting. You get to see the most fashionable watch on the market. It is no surprise it is quite overwhelming.
Picking the right watch feels a little daunting. Gear yourself with enough knowledge. It keeps you on the right track. Understand the things you must-know and must-do for designer watch purchases. Read this quick guide when buying luxury watches.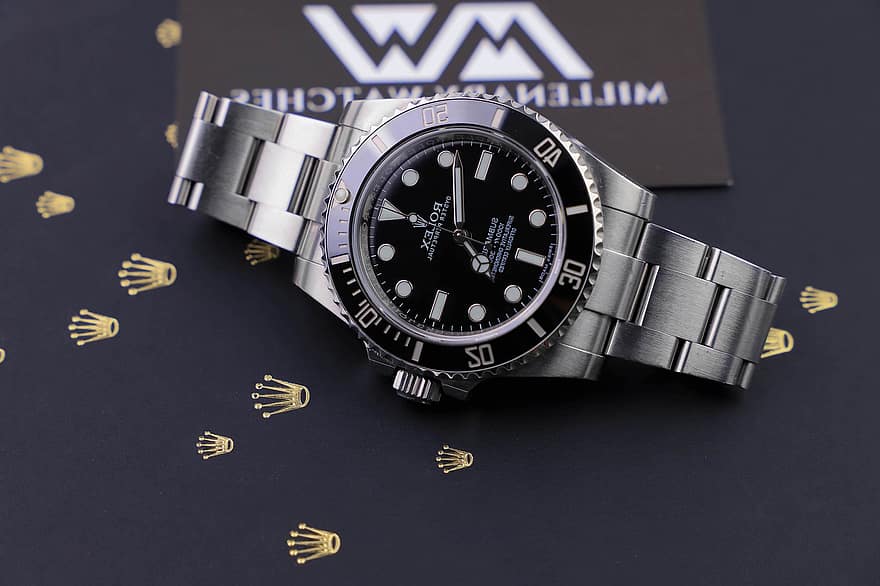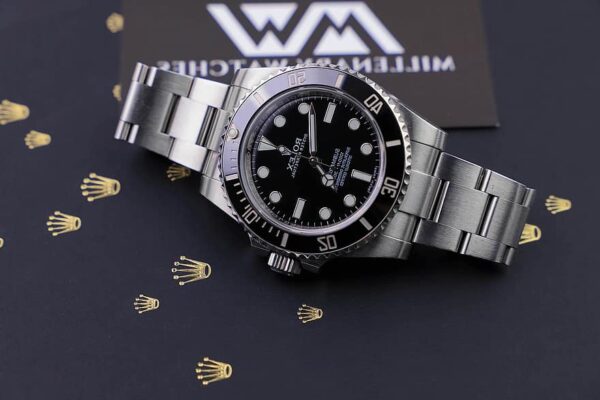 4 Must-Know Facts About Luxury Watches
Before you dive in search of the perfect luxury watch for you, get your facts straight first. Learn this information about the timepiece you're eyeing.
Find out more about the Watch Movement
Most luxury watches come with mechanical movements. This type of Movement consists of small and intricate components working seamlessly together.
Mechanical watches have two types:
Mechanical watch – builds up energy in the watch's mainspring by hand winding. Turn the watch crown multiple times, so the mainspring unwinds slowly and releases energy.
Automatic watch – also self-winding timepiece. It gains energy from the wearer's wrist movement. If you wear it regularly, there's no need to wound it.
Review Power Reserve
The power reserve is the heart of luxury watches. It refers to the available energy store in a luxury watch's mainspring. Without it, the wristwatch stops displaying the time.
As the watch runs, the spring gradually unwinds. Once all the power ends, the wristwatch stops working. The power reserve of luxury watches vary. Some from 30 hours while others last for a few days.
Beware of Fake Designs
Since the luxury watches boom in the market, many replicas followed. It became a growing problem in the watch industry. Watch enthusiasts have a hard time finding the original. Only highly experts can differentiate the original timepiece from the duplicate watch.
To be sure when buying luxury watches, take a closer look at the inside of the wristwatch. Although the case may look the same, the movements, precision, and power reserve are different. Replica watches are very dodgy.
Always check the authenticity of the piece. Inquire about its technical specifications as well as the guarantee period. Once satisfied with the dealer, then you make a purchase.
Check the Special Features
Typically, luxury watches have typical features. These are perpetual calendars, moon phases, multiple time zones, metal chains, and fuse assemblies. Some timepieces have luminant watch hands and numerals.
Top luxury brands like Rolex, Longines, and Omega come with different features. Every brand model is different from the other. For example, chronograph watches have more complications than simple luxury dress watches.
These simple details help you choose the right luxury timepiece. Keep in mind the facts when purchasing. It guides you to what you want for long-term use of a wristwatch.
7 Must-Do Before Buying Luxury Watches
Now that you know more about luxury watches, you can go ahead to a watch boutique. Hep! Hold your horses. There are still things you should do before you pick the timepiece you like.
Decide your budget
Assess your finances. Know how prepared you are to spend. Find out what you would like to get for your money. Are you into a more prestigious brand? Do you prefer a timepiece with more complications? A little research online won't hurt. See the options available within your price range.
Research is Essential
Research is the most important thing to do when it comes to purchases. Whatever you intend to buy needs prior research. It is applicable when you buy luxury watches as well. You get the best deal if you know more about the timepiece before buying it.
The right knowledge about the watch movement, technology, and function leaves no room for regret. Plus! It ensures you that you've received your money's worth.
Consider when and where you'll wear the wristwatch
This concern is primary to watch resistant luxury watches. Minor water splashes and rain exposure is for a 30m rating only. If you opt to take your wristwatch in the pool, snorkeling, SCUBA, or deepsea diving, get a significantly higher level of resistance.
Water-resistance is only related to the case. Don't forget to check the bracelet. See to it that it is also suitable for swimming and diving.
Understand the complications
Some luxury watch wearers get a complicated watch without not knowing how to use it. It is the worst thing to do. So before you make that purchase, find out if you should wind the watch first before changing the settings. Ask how to correct the annual calendar. Learn how to read a Chronograph properly.
Making unnecessary changes can damage your new luxury watch. Always ask experts about watch complications and settings.
Look for Trusted Brand
When looking for a designer watch, there are vital details you need to know. Search about the brand's history. Popular brands established a long story for every watch model. Also, find out the current retail value. It allows you to estimate if you're getting an overpriced or underpriced timepiece. Most importantly, take note of the brand is expected to increase in value in the future.
In general, take into account the brand name. Figure out the increase or decrease in demand for luxury watches in recent years.
Always Check the Wrist Fit
Watch wearers choose designer watches to express their status. So when buying luxury watches, fit it to your wrist. It is the key to your overall look and style.
A big dial and hefty attractive watch faces are suitable for a person with a bigger build. A small watch on a heavy wrist looks too dainty and too casual for daily wear.
On the other hand, a watch with a 32mm measure is best for women with a small wrist. Slim hands with a too big wristwatch look overly utilitarian.
Furthermore, designer watches come in a variety of shapes and sizes. Pick the one that suits your wrist perfectly.
Choose a watch style according to your personality
When buying luxury watches, make sure it matches your personality. Pick a design that complements your lifestyle. Find a wristwatch that is versatile enough, suits any outfit or situation. Too fancy watches are hard to pair with any attire and occasion. Get something minimal and classic that looks best on your wrist.
Do this first before purchasing a designer watch. Take your time and research the different models available. Before you know it, you found the best luxury watch suitable for you.
Buying luxury watches is entirely a personal choice. It is a decision that you have to find out by yourself. Always think about your budget. Consider the factors stated above before you finalize a timepiece.