Dressing to impress is a skill that can be so difficult to master sometimes. Looking fashionable and fabulous all the time may require you some fashion guide to follow. In order to look chic and stylish, you need to try to follow some handy styling tips. To begin, you can set your own fashion guide to level up your style. Here, we are sharing with you some of the most important tips you need to involve in your fashion guide. Once you do it, you will never ever have problems with styling the best outfit no matter the occasion. Whether you are headed to work, out for drinks, or to a Sunday walkout with friends, be sure to look amazing,  following your fashion routine.
Organize your closet
In order to look stylish, organizing your wardrobe is essential. No woman can create a stylish outfit without having her closet organized. If you want to make your dream outfit, you need to know all you own. And that is impossible if your closet is in disorder. Start by decluttering your wardrobe and donating or selling anything you don't wear anymore. Then, organize the remaining items. Hang all the clothes that need to be hung. Then fold the rest of the clothes. Organize well your shoes and bags, as well as. Once you are done, you can feel much more inspiring to create eye-catching outfits.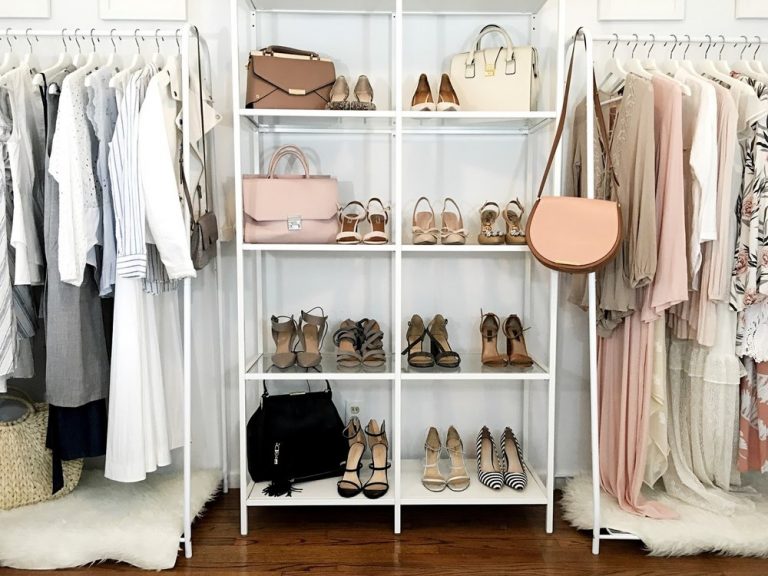 source
Find a good tailor
Finding a good tailor is also one of the things to put on your fashion guide for females. A good tailor can make even a bargain wardrobe look designer. You may think that altering the clothes is expensive, but indeed it is not expensive at all. You can always get new fashionable and "fitting you" pieces from clothes that firstly didn't suit you well.  Also, you can learn some basic sewing tips for beginners and learn how to change cheap buttons t fancier ones. That way you can make all your jackets and coats look stylish and luxurious.
Balance your top and bottom
Always try to plan your outfit by balancing the top and bottom. One of the biggest fashion rules is to style an outfit in which the top and bottom complement each other. For example, when wearing a loose shirt, try to pair it with tight pants. Or, when wearing wide-leg pants pr a full skirt, then pair it with a fitted or cropped top.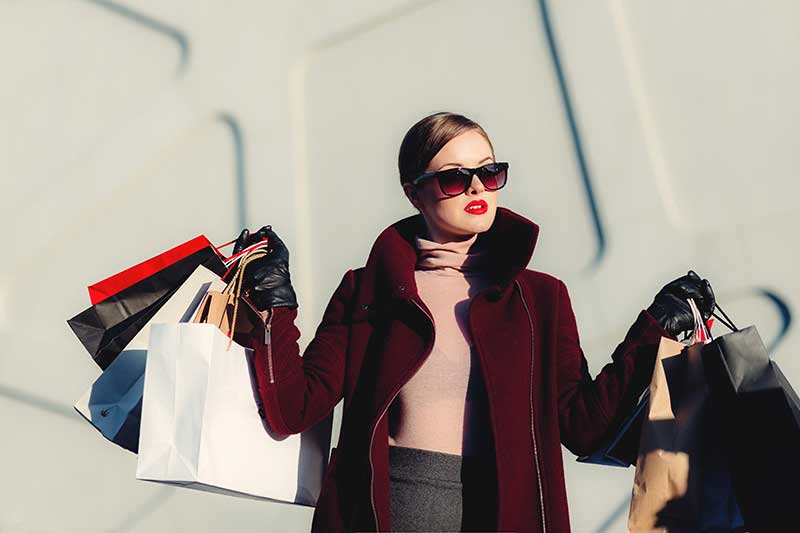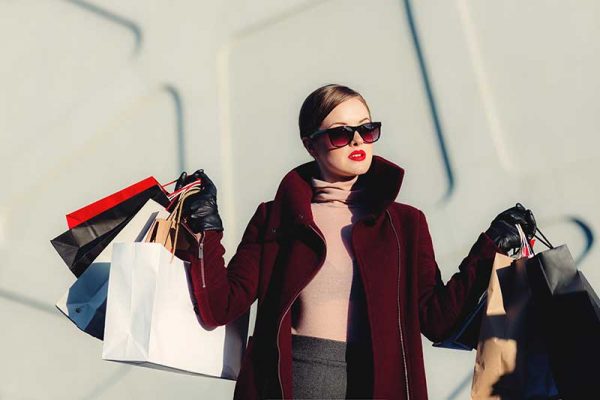 source
Invest in clothes that fit your body shape
Sometimes we buy clothes that we like and that look good in the fashion magazines, that don't suit our body shape. The wrong thing many women do! So, try to avoid investing in designs that don't work for your body shape. Take a look at the most flattering items in your wardrobe. Then use them as a starting point for the next shopping you are about to do. Also, try to experiment with new fabrics and colors to identify new styles that will look good on you. Knowing what is looking fantastic on you is essential for your next purchases.
Prepare for the fitting room
This is essential if you don't want to return the pieces you are buying. Never go on shopping if you are in too much rush. If you are tired to try things on, then forget about going shopping that day. Remember that trying on clothes before buying them is essential. Also, always try to dress for the items you are planning to buy so that you get the best perspective of the item. For example, if you are buying an evening gown, then the best is to try it with high heels, instead of sneakers. Have in mind that wearing the appropriate lingerie is also essential when you try on clothes.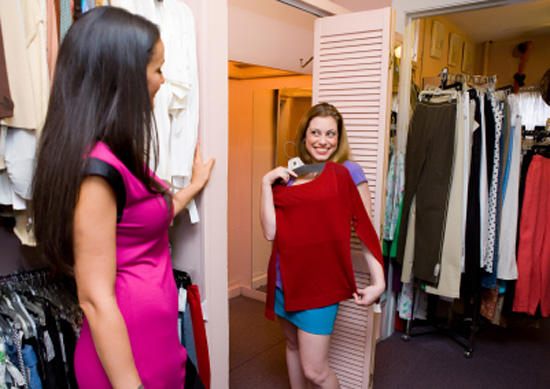 source
Buy the three essential jackets
The little black dress and the white t-shirt are the best-known wardrobe-essentials. But, do you know which are the must-have jackets for your closet? Don't miss to get the tailored blazer, the leather jacket, and the denim jacket in your closet. This is the list of the three essential jackets for every stylish woman. The tailored blazer is the perfect choice for styling your formal work outfit or for more formal occasions, while the leather jacket and the denim jacket give you more freedom to style casual looks.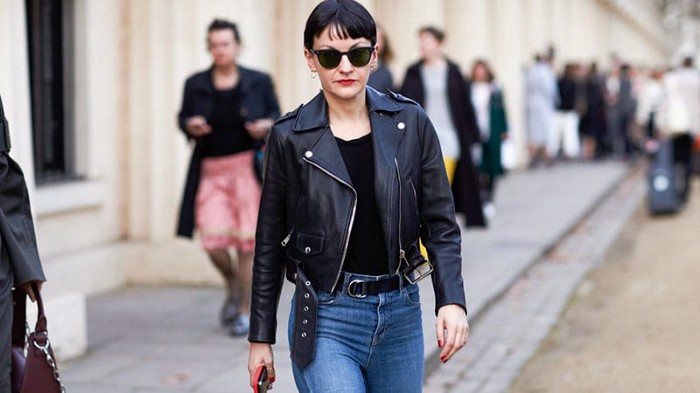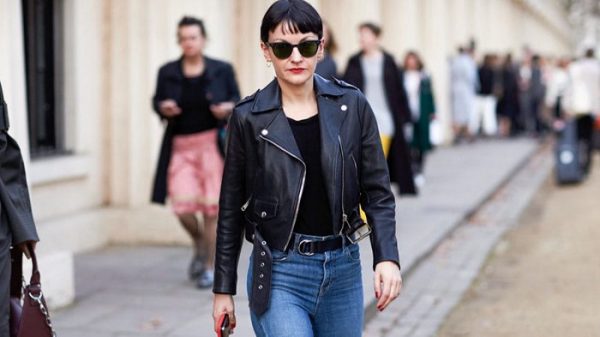 source
Show the right amount of skin
Showing the right amount of skin is essential for creating a stunning evening ensemble. To be sure that you are doing it right, always try to show off just one part of your body. If your legs are your best feature, then show them off by wearing a high-neck mini dress. Always try to show less, not more skin. Too much skin always looks a little trashy, so avoid it when wanting to appear elegant.
Don't forget to accessorize
Accessories are the final step of complementing your look. Don't miss to add them to your fashion guide. So, try to invest in good accessories whenever possible. And, of course, don't forget to wear them!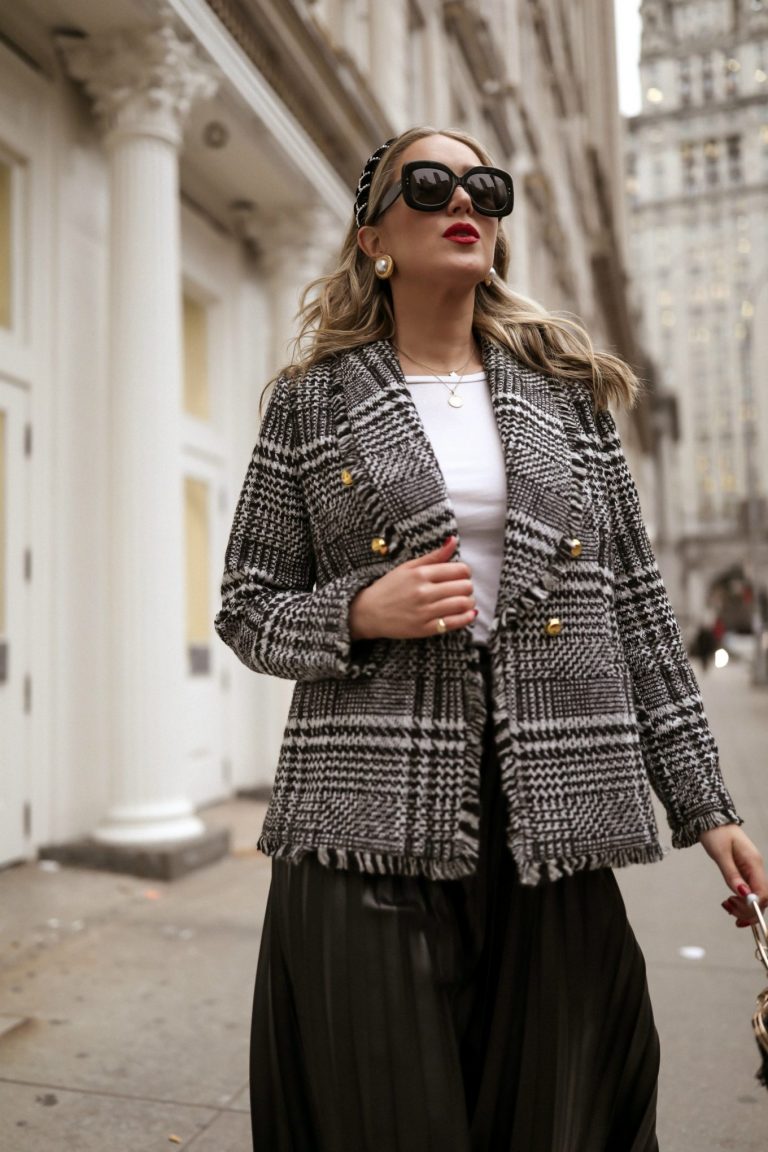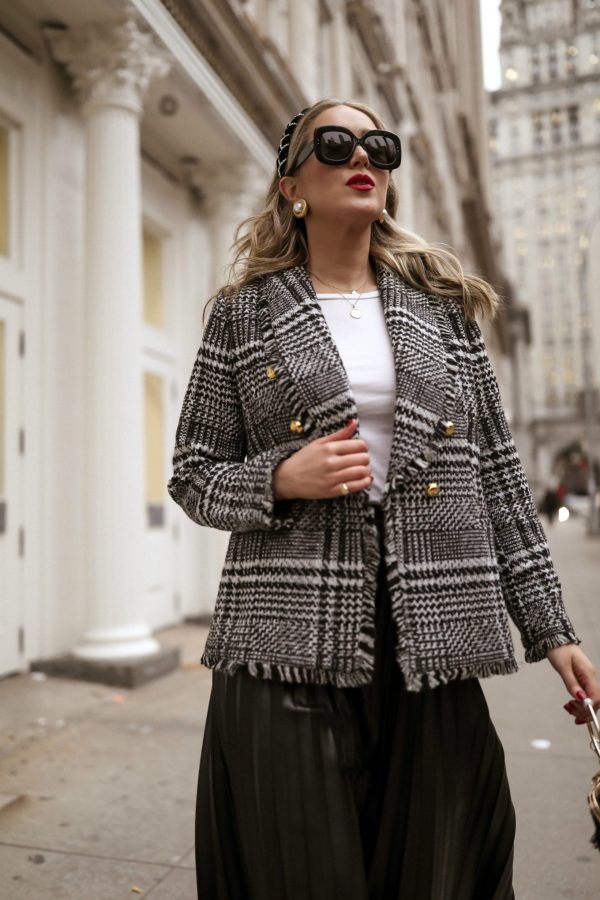 source