Fashion changes among years. Some trends that were popular years ago and that no one believes would be back have come on big doors this season. One of those trends that woman got absolutely crazy about are midi skirts. Since women from 70's used to wear them, we can say they slowly disappeared from the fashion scene, just to come back in 2019's and to get the love of every woman willing to look modern and feminine. Since they made a comeback, midi skirts are on the top of the list of most wearable pieces for summer season.
Midi skirts are woman's favorite piece because of so many reasons. One of them is definitely the fact that the length of the skirt allows them to wear the midi skirt for both casual and formal occasions. And, is there something better then the possibility to wear the same piece for many occasions. Midi skirts are symbol of femininity, sexiness, sophistication. They give you the chance to show less from your body, making it look more desirable. Midi skirts are also perfect choice to create your work outfit. Their perfect length allows you to wear them even on works with specific dress code. Midi skirts also can be combined with different tops, different designs; with flat and high heels… they are just amazing.
And, here in this post we are presenting you some of our favorite ways to wear them. In the gallery bellow you can find the most feminine midi skirts for a flirty look this summer. Choose your favorite one.
1. Abstract print midi high-rise skirt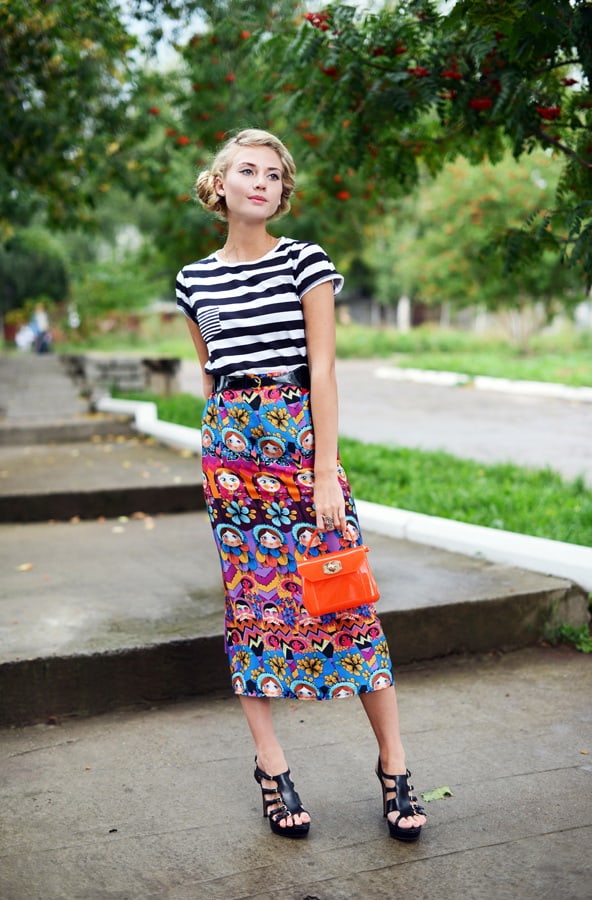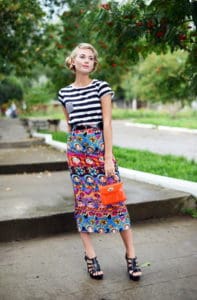 source
2. Matching print midi skirt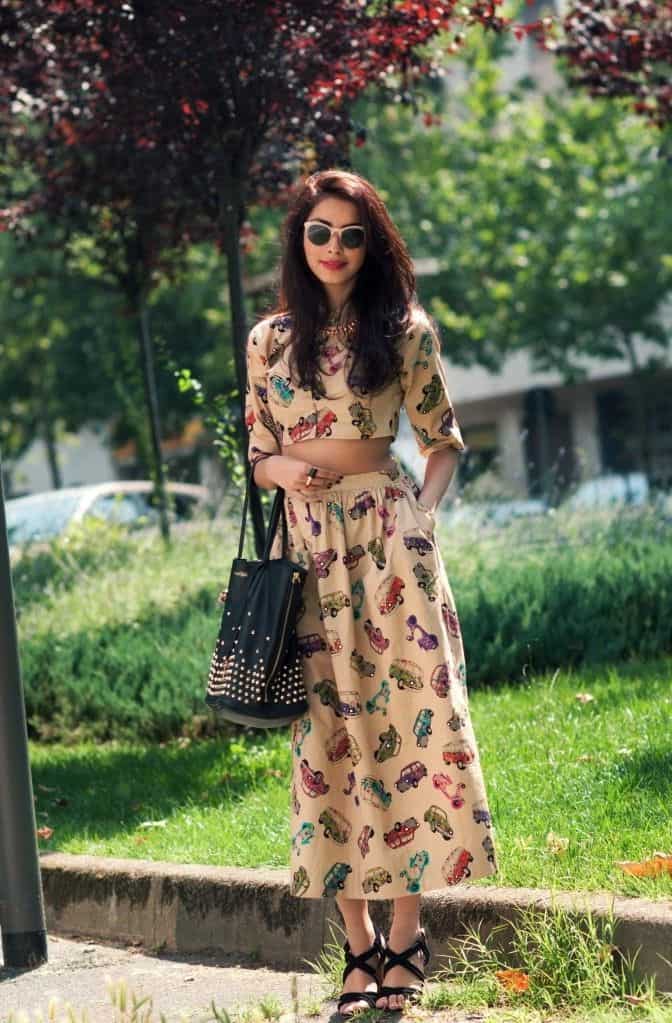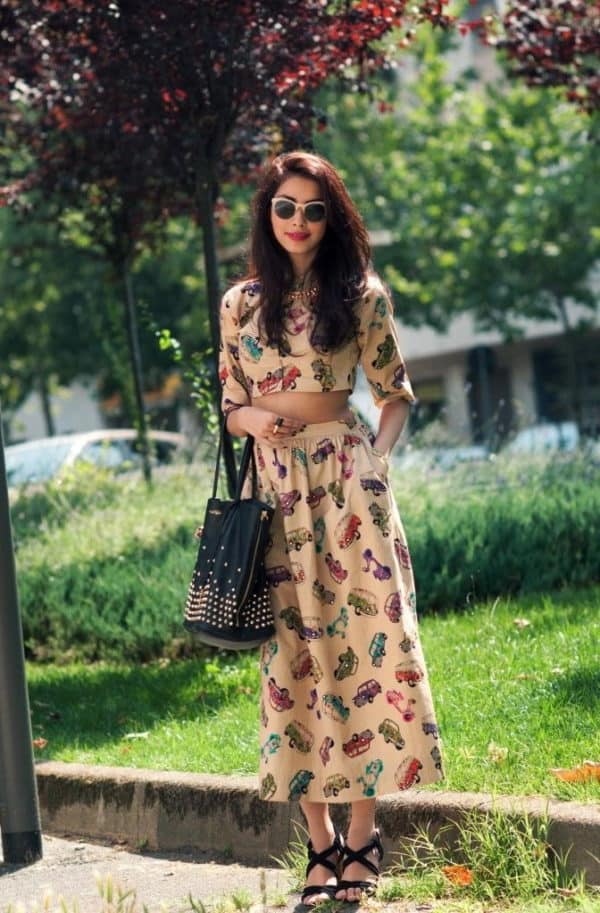 source
3.  High-rise midi lightweight abstract print skirt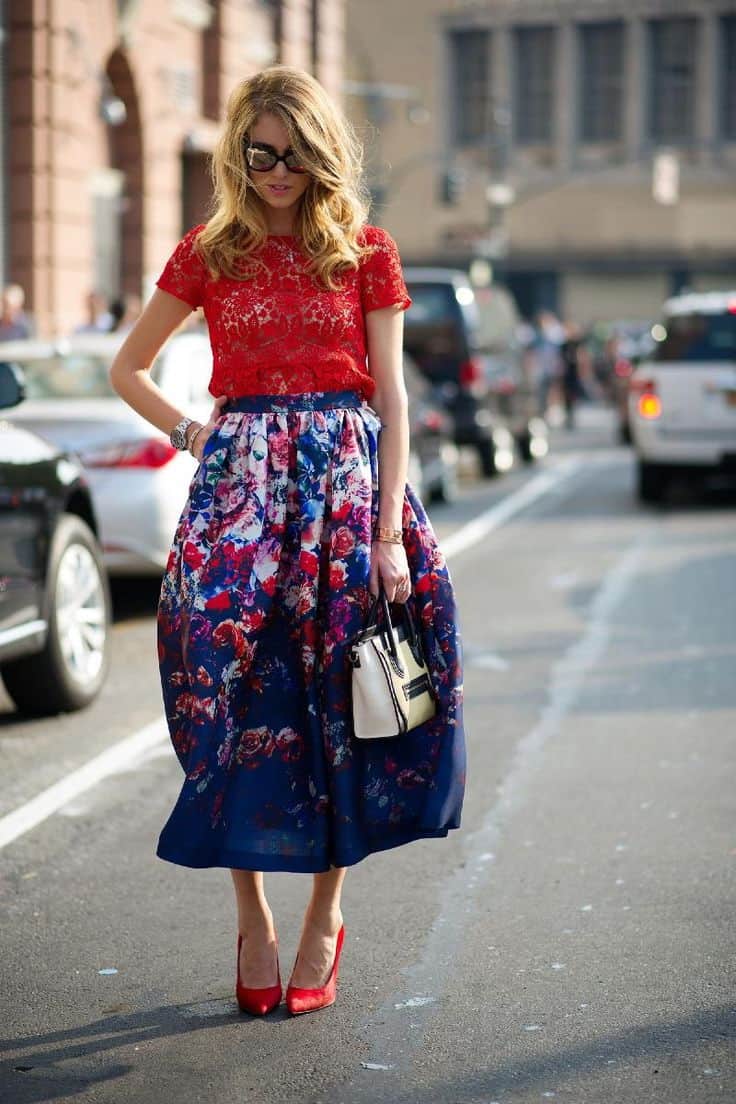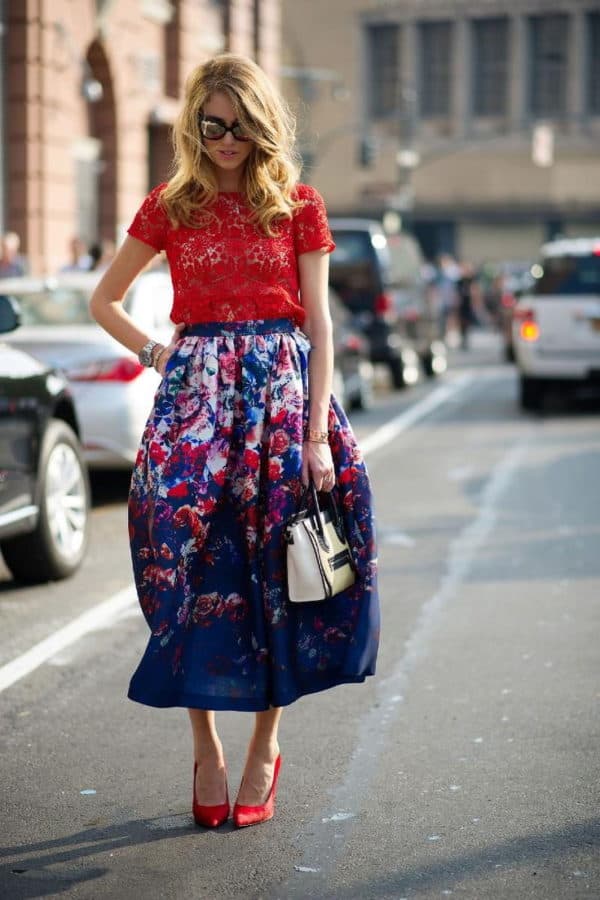 source
4. High-waisted tropical print pleated midi skirt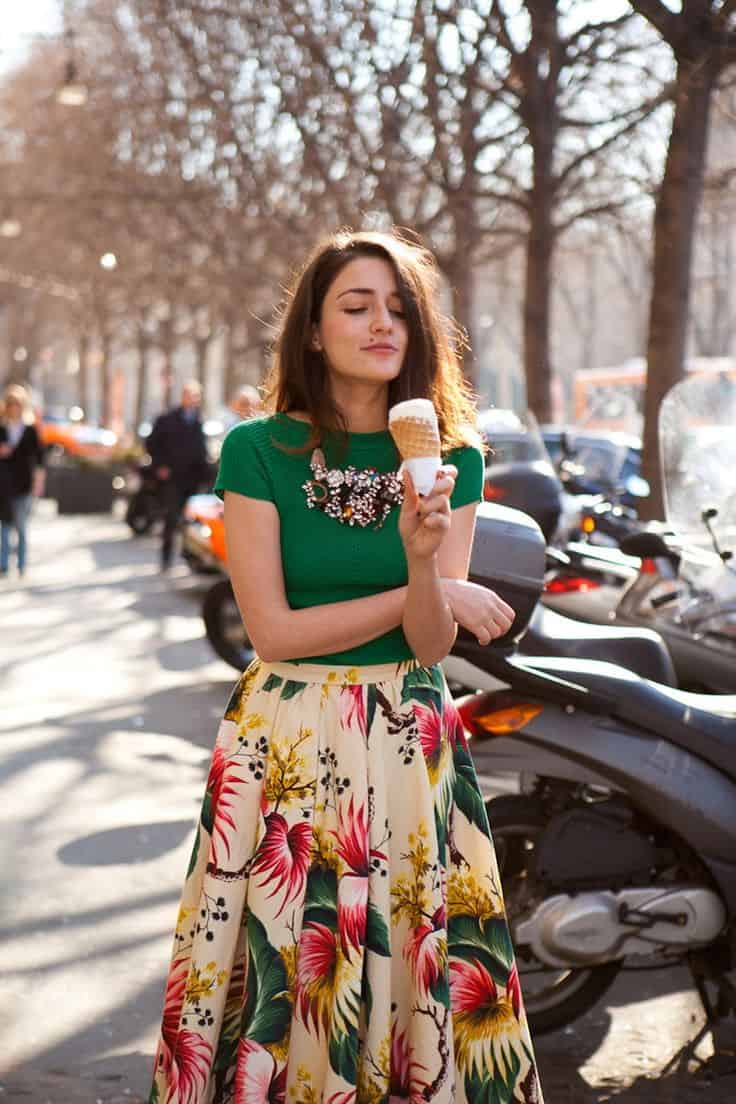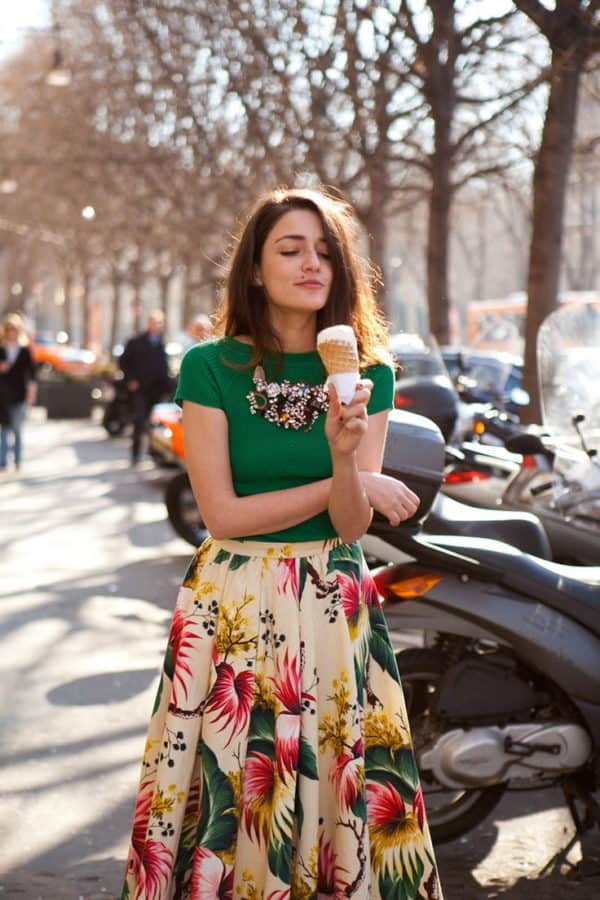 source
5.  Bright blue midi floral skirt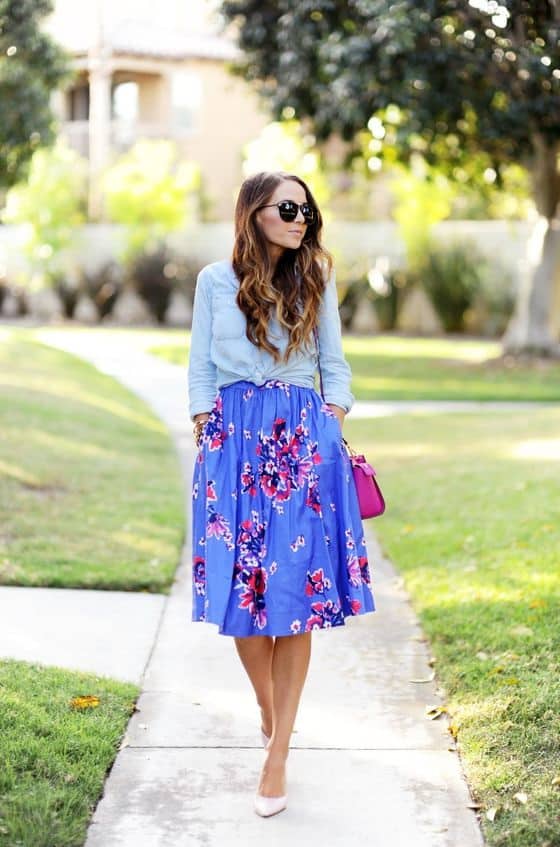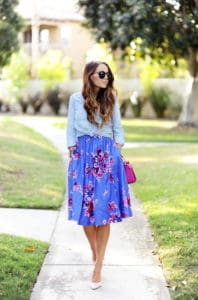 source
6. Black-white striped  midi skirt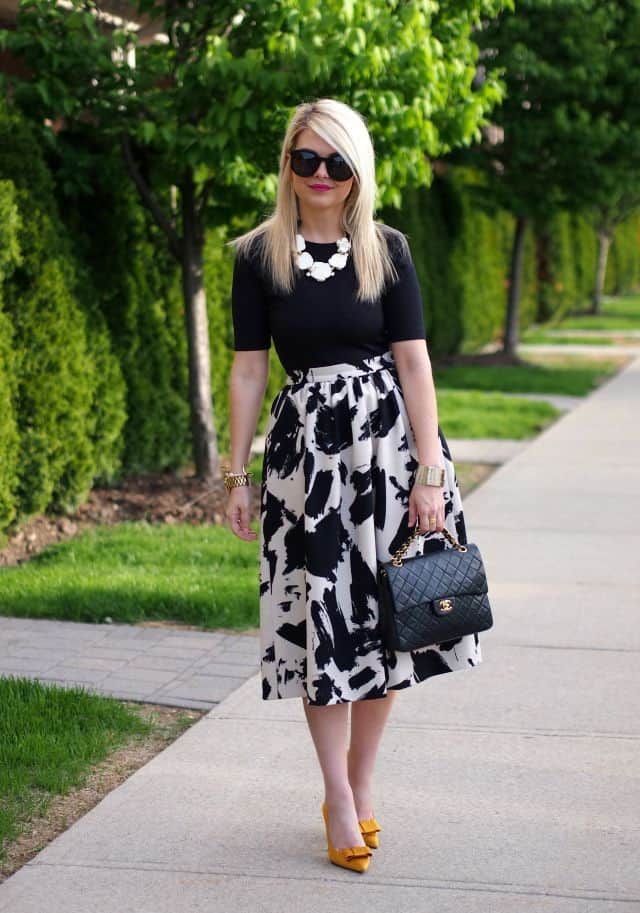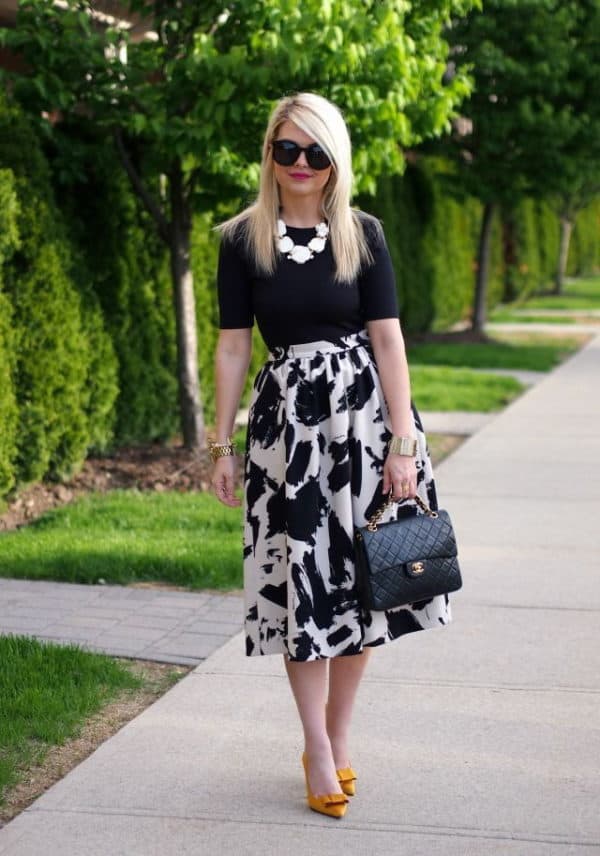 source
7. Bright blue rose printed midi skirt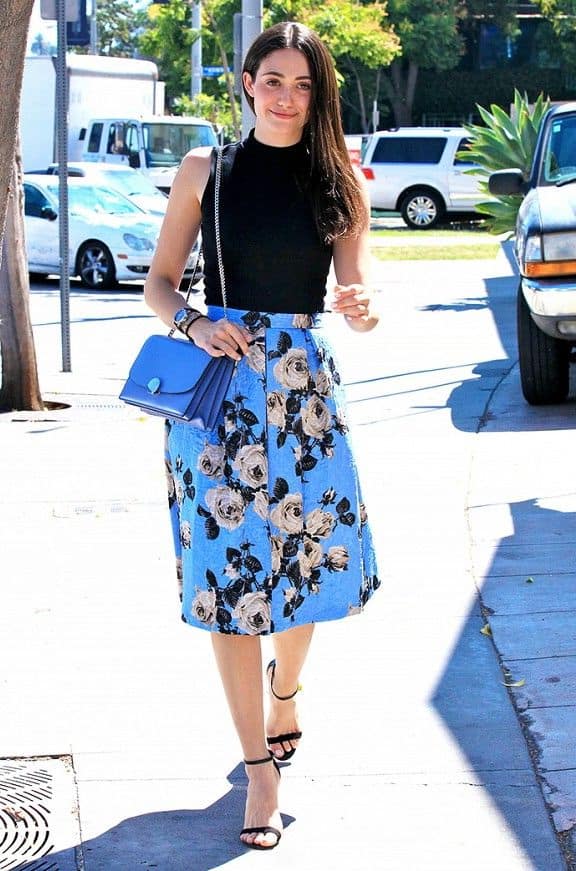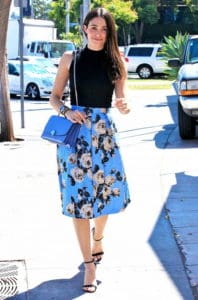 source
8.  A-line midi skirt  with an abstract red print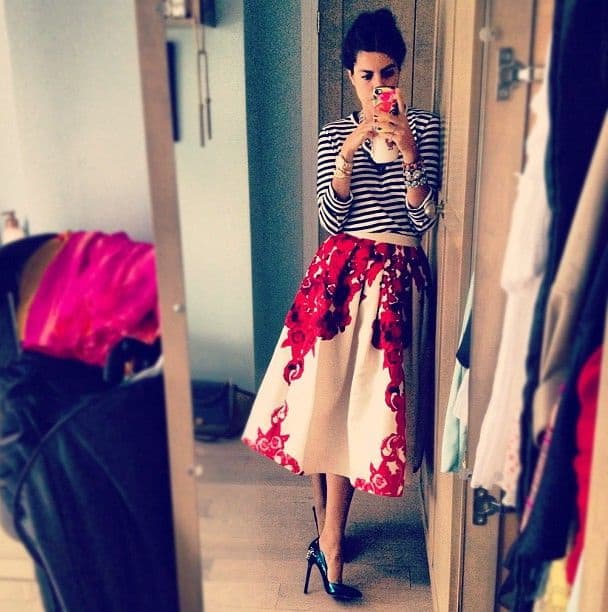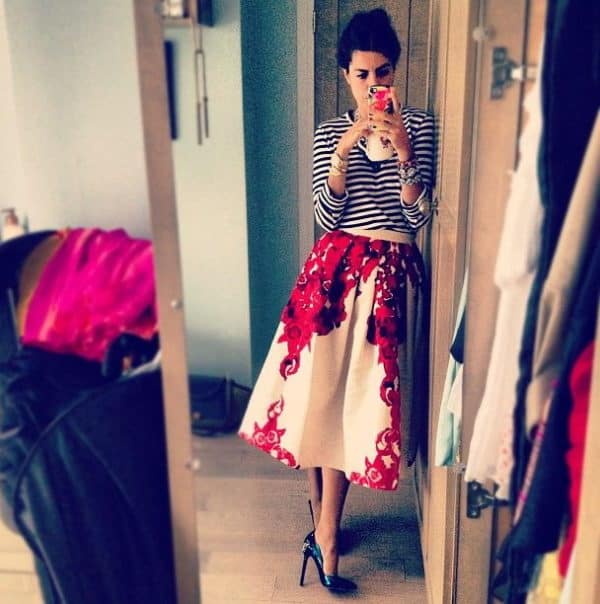 source