In the novel product development scenario, process efficiency equals profitability. This means the retail industry demands greater quantities and improved varieties of products without any compromise in the quality. This common goal of achieving enhanced accessibility and compatibility has led to more and more businesses adopting Product Lifecycle Management (PLM) solutions.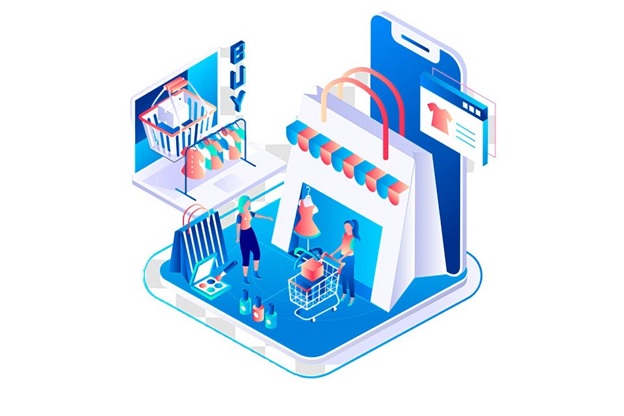 Fashion and retail are the two industries that have PLM acting as its backbone. As the product development cycle grows complex, and as teams lay spread across multiple departments and locations, any loss of productivity can be a catastrophe for hyper-active businesses. For this reason, business owners are excited about employing PLM software to improve the pace of their new product development process.
However, this excitement will drown out fast if you are unaware of how to use PLM software effectively or train your employees who have never used PLM before. So, it all boils down to one question: how to introduce PLM to first-time users?
What Is PLM Software?
Product Lifecycle Management (PLM) refers to the processes involved in the development of a product from the initial idea phase through engineering, improving design processes, manufacturing, collaboration, and disposal.
A PLM software solution primarily brings people, data, and processes across the entire product lifecycle to a single central repository of information. This means everyone from the conceptual designer to the end-consumer will be on the same page, sharing the same up-to-date product definition.
How Does PLM Software Work?
PLM is a well-rounded approach that studies the entire life of a product. There are various types of PLM software solutions in the market, and each solution comes with its unique features and benefits. Nevertheless, certain elements are essential for a PLM software solution to maintain quality.
Every PLM software solution should:
Put together a centralized record-keeping system that is accessible to all relevant departments and employees.
Enhance productivity to drive product development by optimizing the systems and processes.
Increase revenue and overall value by maximizing efficiency and cutting unnecessary, unwanted steps and procedur
To put it short, proper organization is the key to achieving smooth workflow and project management. And, choosing the right PLM software will help you achieve the appropriate organization.
Why is PLM Software Used?
PLM software is an essential part of every project, especially at the outset of a proposal. PLM software helps keep information centralized, communications managed, and workflow of the project optimized. This makes it easier to collaborate across departments and pass on the same idea to everyone involved in the project.
The most important use of PLM software would be to simplify the process of implementing changes or modifications. You can use a centralized communication tool to keep everyone on the same page whenever you need to implement a method.
Furthermore, you can eliminate the risks of miscommunication by using a PLM software solution. You can store all project data in a single location accessible to all relevant employees and departments.
How Should You Introduce PLM Software?
PLM has long been used in various industries, from fashion to aviation, and more. And, in the upcoming years, there will be continuous innovations.
However, when introducing PLM software to first time users, there are specific approaches and best practices to ensure that your business gains the most value and ROI. Here are five steps to successfully implement PLM software solutions within your business for first time users.
Set-Up Training for New and First Time Users
A PLM software training program for first-time users is crucial to ensure the software's prompt implementation and success. A well-developed training plan will have your team ready to use PLM after its implementation proficiently. Additionally, not all learners are equal. Thus, incorporate an array of training methods like video tutorials, demonstrations, and literature to help the varied group of users better understand PLM.
Determine Your Goals for Using the Software
When investing in a PLM software solution, 'let's buy and see what it does for us' is never the right approach. For your business to truly make the most out of PLM, you need to understand the exact goals you want the PLM system to accomplish for your business in the near future.
Assemble a PLM Implementation Team
Establishing a team of people to help first-time users while implementing the PLM software solution is an essential decision you should make. A well-rounded PLM implementation team will include individuals with core competencies that align with all the aspects of the PLM implementation project.
Choose the Right PLM Software for Your Business
Selecting the right PLM software vendor will undoubtedly consume a lot of your time and energy. But it is for a good reason. Investing in PLM software is a massive endeavor because both the software system and vendors will be with your company for many years to come. Thus, choosing the right vendor and the software will save you from future embezzlements.
Test the Software and Do Training Runs Before Going Live
Before the PLM software solution goes live, you need to make sure that the system runs immaculately and contains all the features that conform to the line of business you are into. For instance, you don't want PLM software developed for the fashion industry, with all the features of color, shapes, and fabric types for your automotive business. Thus, test software beforehand to save valuable time and extra expenses.
Adopt The Right PLM Solution
When investing in and implementing PLM software, you must keep your business's future in mind. A powerful PLM software solution will align perfectly with your business goals and support its transformation and expansion.
Start by understanding what PLM software is, how it works, and what the software can do for your business. You will soon find implementing your PLM to be a far smoother experience.