Isn't it true that we all wait for some occasions to dress up? Be it Christmas, Halloween, BBQ, Kitty, or Thanksgiving parties, we wait for a reason to dress up, drink, dance, and party hard. There are different types of parties, some of which we do not even know about. Everything is perfect, but one thing that creates hassle is the confusion of what to wear in these parties. It is a fact that all of us go through this situation. So, if someone has invited you and you are blank about what to wear, or you are simply looking for party dresses online, you've come to your destination.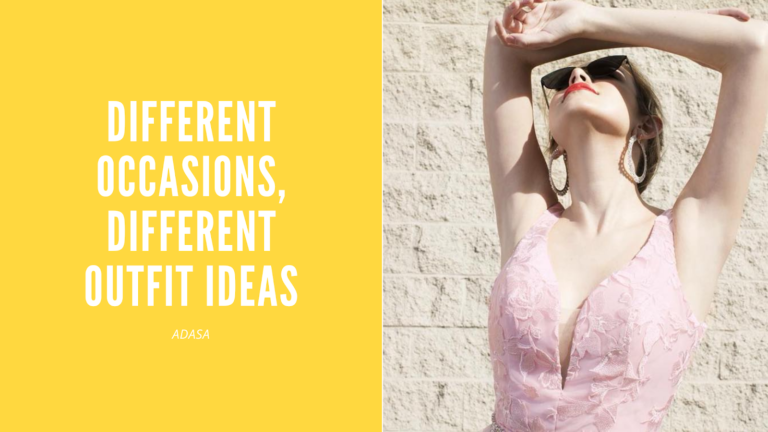 So, it's time to be happy as you're going to rock that party with your cute and top-class attire:
Christmas Party
All of us get flooded with invitations when Christmas comes at the door. There's an unlimited list of parties that you'll have to attend. It's the time when we want to forget about all the tensions in our life and enjoy. You can give a try to a beautiful red dress, a little black one, or something of that sort. Another choice you've is to try monochromes or pantsuits. Do not forget to wear accessories to fine-tune your look and steal that event.
Bachelorette party
When it comes to bachelorette parties, ladies, you have no option but to look mesmerizing as you are in the closest circle of the bride. Make sure you.do not steal the attention from the bride and hence wear something decent and fun at the same time. Jumpsuits, satin dress, or that lace dress will work wonders to add a charm to your personality.
Birthday Party
The easiest thing on this planet is to dress-up for a birthday party because most of the time there's a theme. Here also, you need to remember that it's not your birthday and that's why you've no right to take the charm away from the birthday princess. Casual ripped jeans, boho dress, skinny jeans with a jacket, crop top with high waist jeans are some great options for you. Just be trendy and classy!
Date, Date, Date
Be it your first date or Hundredth with the same person; you always have to look gorgeous to steal his attention. No matter where you go for the date, you've no other option than to look extremely beautiful. Am I wrong? For making that evening beautiful, it is highly recommended to go for evening party dresses and leave a lasting impression on your better half. You can try wearing a pretty one-piece or find one of the most beautiful long party gowns.
College Party
College parties are real fun. From drinking and dancing to those fun activities, all of them first require your comfort. Pair up your cool joggers with a crop top and don't forget those white sneakers. Pretty women leave no chance to rock.
Pool Party
No matter if the party is in the pool, you need to dress according to the theme of the party. You can give a try to a multi-colored dress with flats and attractive shades. Also, you have an option to wear a cold shoulder top, shorts, and many other things. If you wish to be comfortable and maintain fashion at the same time, you can go for a swimsuit or bikini. One personal suggestion would be to carry one more pair of attire because you never know who will push you from behind.
No matter what men think about our madness for clothes, it would be best if you were presentable and dressed adequately when it comes to attending a party. So above were some suggestions for you that will help you. Just find the best party-wear dresses for women on sale and make a style statement that evening.