Do You Want Prettier Look? Then choose your attractive eyelash extensions.
Eyelashes can play the main role in changing your look entirely. Besides, by mounting eyelashes extensions you can modify your simple look into glamorous. These eyelashes can give you natural look completely and augment the length and thickness of your eyelashes.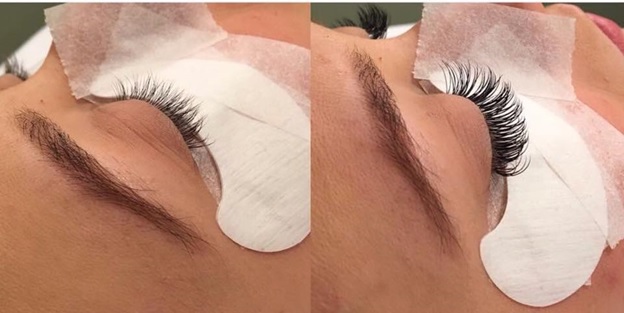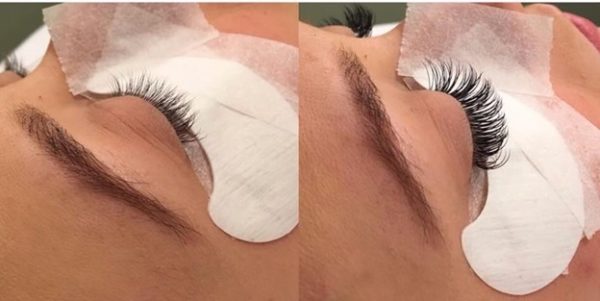 Eyelash extensions are popular in the modern era because everyone wants to look fresh and attractive. Various types of extensions are available in the market and their popularity is growing day by day. You must know that how much you are eager to have these glamorous eyelashes before getting these.
There are the following tips that you should know about extensions.
Carefully Select Your Suitable Eyelash extensions
A wide variety of eyelash extensions is available in the market which comprises a light and soft feathers like that give you natural look but these are costly that's why some synthetic extensions are highly preferable as an alternate. Some of the synthetic extensions are made up of human hair that is more reliable and water-resistant. These can easily modify and customized according to your desired thickness, density, curls, and length. 
Be Kind While Wearing Them
Our eyelashes are not strong enough to hold artificial extensions and can fall off. So these can stick with the help of semi-permanent glue to avoid inconvenience. Eyes are the sensitive part of our body so we should be so kind while doing this. Eyes should be closed so that glue does not affect your eyes because glue usually contains formaldehyde or other chemicals.
This method is mostly completed with resting on a massage desk with lower eye-lashes stick downward with medical adhesive tape that saves eyelids from getting joined to the bottom lashes. So you should consult only with expert and skillful persons regarding wearing them.
Get the Knowledge About Sticking Procedure of Extensions
The entire procedure of attaching extensions has to be painless. If you feel any uneasiness or a burning feeling, you should discontinue this process and discover the reason for this discomfort.
After recognizing it is compulsory to alternate the glue/stick because it can be harmful or cause an allergic reaction. It can infect your eyes therefore technicians should handle this problem. It will be helpful if you check with professionals such as Paris Lash Academy so you would have knowledge of the materials you are dealing with. Also in this way, you may be able to get the best result you are looking for.
How Long Do Eyelash Extensions Last?
The extensions are generally fastened to the natural eye-lashes, therefore, these remain as long as the normal lashes are in place. High-quality extensions can last for about 6-7 weeks until the natural fall-off. After this, you can again get the treatment for getting eyelashes to look fresh and attractive. You can go for technician checkup after one week of application of extensions and for refills after two weeks.
Take Care of Your Eyelashes After Application
When you get the eyelashes done, you should try as much as possible not to get them wet for around 12-24 hours. This is to avoid the weakening of the adhesive. When the adhesive glue used is meant for those people with sensitive eyes then stay away from other cosmetics, makeup removers' products around the eye area. After the first 24h of application, you have to avoid sprays and steam. Avoid rubbing the eyes continuously and use oil-free cosmetics products.
How To Apply Mascara on Extensions?
You are permitted to put on any type of good quality mascara on the eyelash extension tips but this should be done as lightly as possible. Do not use any mascara at the bottom because it could cause irritation and clumping. You should get an appointment from a highly qualified expert for eyelashes treatment to avoid any reaction and damage.
Go and Consult with Your Specialists
If you are a patient of anesthesia, or pregnant or having medicines for thyroid syndrome, the lifetime of your lash extensions may be shorter than normal. Let your specialist know if you have any symptom then some lighter treatments are used that are not harmful and not cause any irritation and infection. Therefore, consult with your experts so that your time and money investment give you benefit not a loss. Follow their recommendations and suggestions and their precautions regarding the eyelashes to avoid any discomfort and allergic reaction.