Looking for the latest accessories to spice up your next date night outfit? It can be hard to find the right pieces to complement a variety of clothing styles when you don't want to break the bank with a different piece of jewelry or a different purse for every occasion. The best thing to do is to find a few central, core pieces that create the foundation for several different outfits, that way you can re-use the few accessories with several combinations to create a wide variety of looks for every mood.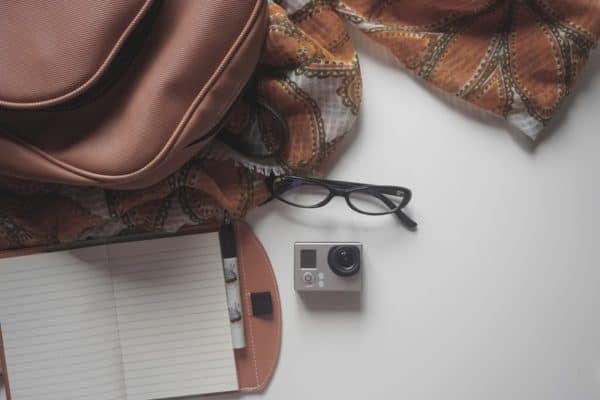 Here we have collected the top accessory trends for women that can help you build a shopping list to enhance your current closet. Feeling bored when you pick out what to wear? Keep reading!
First, consider the bag you want to carry with you. Neutrals tend to be best when selecting a color, so that the bag can accompany any color top or dress. While wild patterns can be fun to pick for a flashy statement piece or two, the majority of your accessories should be simple to complement a wider variety of outfits. Stripes can add a simple and fun pattern if the plain jane is getting too old. Try to mix up the type of bag as well; a sleek shoulder bag for classy dinners or a tiny clutch for going out on the town.
When we talk about jewelry, it can feel overwhelming – which colors go with which fabrics, which styles clash, how much is too much… But the most important thing about your jewelry is wearing what you love with pride and confidence. If you love making a statement with a pop of color, go for it! Bangles and dangly earrings are a great place to splash in a mixture of color hues, and the jingle you can make with some sexy bangle bracelets is sure to grab everyone's attention in all the right ways. Turquoise and gemstone looks are in style this year, and some newer jewelry has built in aromatherapy features that allow you to stay calm AND look glamorous.
A great staple jewelry piece every woman needs in her closet is a pearl necklace. Not only do pearls scream class (or at least call it out in a dignified way…), but they also go with so many outfit options! Any color, any fabric – add some pearls and you're instantly on the next level of sophistication and style.
Shoes are an essential part of any outfit, not just because you're required to wear them in public places, but also because they complete the look! Heels have always been popular, but if you're a tall girl like me and heels hurt too much to make it worth it, try a cute natural sandal or pair of flats. For a more boho look, try some shoes with straw accents or deep colored fabrics with softer textures.
Even though the push is always to buy new, this time try scanning your local thrift store for some gems. The mystery of what's there can be really fun and you may find a buried treasure or two!