Did you know that Nike sells 25 sneakers per second? But how did this amazing empire become so popular in just a few years?
Many speculate that the invention of the "waffle print shoes" is what excelled this great company.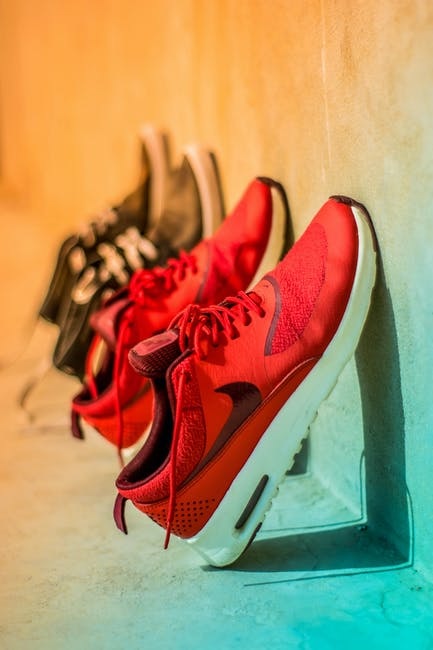 And if you're a fan of Nike, then you've probably heard of the ever-famous Nike LD Waffle sneakers. But if you want to learn more about these innovative sneakers and how you can get your hands on them, then keep reading this article!
How Nike LD Waffle Sneakers Came to Be
Waffle print shoes were the first kind of running shoes for Nike. These kinds of shoes were developed in the 1970s in Oregon's Hayward Field by Bill Bowerman and Phil Knight.
At the time, the duo was looking for a transitional shoe that could be used on the track and on other surfaces.
This is when the Oregon Waffle sneakers came to be, and then the official Waffle Trainer. Interestingly enough, the name "waffle" came from Bowerman's experiment with a waffle iron, when he realized that the grooves of a waggle iron were a perfect mold for running shoes.
The Waffle Trainer was marketed as a shoe that was able to provide support while running on an uneven surface. The midsole and outsole on the Waffle Trainor sneakers could also absorb shock, making them the perfect running shoe!
Many runners love the shoe because they eliminated Runner's Foot syndrome. Something other running shoes couldn't help with because of their flat design and do cushion.
Originally, these shoes were $21.95 and $25.00. The design of the shoe had a nylon top, with red and white features. Bill and his partner would later patent the idea, and it became the blueprint for Nike LD Saffle Sacai.
More About Sacai
The Nike Sacai LD Waffle sneakers are a collaboration between Nike and a very famous Japanese high fashion brand named Sacai.
Sacai was established in 1999 by designer Chitose Abe. In the past 20 years, Sacai has done many collaborations with American brands. Not to mention, they have taken over as the leading high fashion apparel brand in Japan.
The origin of the brand is very interesting. For starters, Abe founded the brand after having her first child and realized she needed something else to fuel her passion.
The designer had experience working as a patternmaker for Comme des Garçons under Rei Kawakubo. However, she longed for her own brand, so in 2009 she officially set up her first shop in Paris.
During the 2011 Paris fashion week, many American buyers became interested in the brand. And now the multifaceted brand has become a huge industry leader in fashion.
And of course, they have also led the path for American and Japanese brands to collab, which birthed the Nike LD Waffle Sacai black! After the release of the first Nike LD Waffle, the Sacai brand was able to expand globally.
Now, Sacai has been featured in many western fashion events and launches. Some even say, there's another collab underway with the famous brand and Nike!
Nike LD Waffle Sneakers
Sacai and Nike decided to pattern up and create a new-age shoe that's all about versatility and punctuality. But in the true form of Sacai, the collaboration also induced designs that are fashionable for everyday wear.
The collaboration incorporates the special silhouette of the Waffle Daybreak and LDV. Another great version is the Nike LD Waffle Sacai white nylon. This sneaker has the ever-famous double tongues and the Nike x Sacai logo on the heel.
Lastly, the Nike LD Waffle Sacai pine green is another great version of this shoe. As seen online, these shoes have a double sole which is followed by the iconic Acai and Nike label as well. Check out this link, if you need to know about the release, so you can get a full description!
Who Wears Nike LD Waffle Sneakers
These comfortable shoes have been on everyone's mind. But as of recently figureheads like Ben Simmons and Travis Scott, have been seen rocking the collab!
And since the shoes are in collaboration with the famous Japanese luxury brand, many famous K-Pop artists have been photographed wearing the shoe.
Overall, the shoe offers versatile wear. So if you're an active athlete or you're just like staying current, you can wear the Nike LD waffle Sacai anywhere!
But aside from the fame of these sneakers, many avid Nike fans wear these shoes for athletic and fashion purposes. So you don't have to be a famous basketball player to rock these great sneakers!
Are Nike LD Waffle Sneakers Hard to Get?
Just like most sneaker releases, the Nike Sacai LD Waffle sneakers can be hard to find. However, some versions are still available on online show websites, so don't lose hope.
The release value for these shoes is expected to reach a high number, so it's best to get these shoes at the earliest time! Some online sneaker stores even have payment plans for their sneakers, to make shopping more convenient for you.
Overall, you can find these shoes online, but ensure that you're going through a legit website to avoid fakes.
Nike LD Waffle Are the Future of Sneakers
Whether you're a sneaker lover or not, we can all agree that the Nike LD Waffle is a hot commodity. So don't wait too long to invest in these fine sneakers! Remember they sell out fast and the resale value can be very expensive.
If you enjoyed this article, don't forget to read the rest of our great content. We have articles about fashion, technology, and of course sneakers!