Everyone needs a wardrobe staple so that you have an outfit for every occasion, whenever you need it. Whether it's a perfect white t-shirt, a sharp looking blazer or a little black dress, if you have a closet built on a streamlined selection of items to wear day to day, then it makes dressing infinitely easier.
The styles feature in this guide are ones that you can mix and match on any day, for any occasion, whether you are dressing for work, meeting friends for lunch or anything else that might happen to occur during the day. These pieces will serve as an excellent foundation for your outfit and are a great starting point for any wardrobe.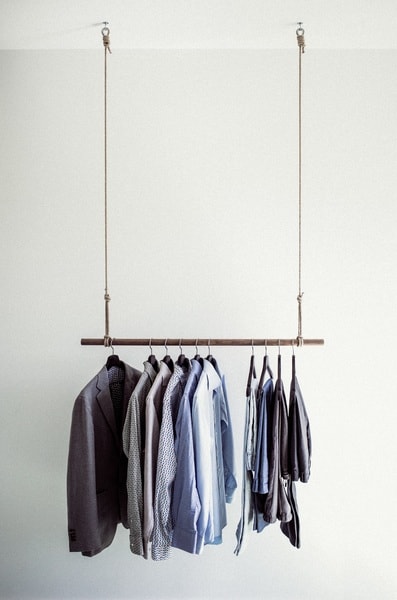 Short Sleeve White T-Shirt
A white t-shirt is always going to be on the top of any essential wardrobe item list as it is just so wearable. Whether you dress it up with a smart jacket and trousers or dress it down with jeans and trainers, the white t-shirt is the be all and end all of the must-haves.
The problem with anything white is that they are not very durable as they show a multitude of stains and can fade in the wash. So make sure you don't buy white designer t-shirts and instead, buy a variety of cheap but high-quality ones that look expensive.
Short Sleeve Black T-Shirt
As a complete polar opposite to the white t-shirt, the black t-shirt is one that is not only going to look good with many outfits, but it is also going to last, so make sure you invest in a high end one to last the distance.
The right length for a sleeve length on a black t-shirt is about an inch longer than a typical cap sleeve as it shows the right amount of skin. Otherwise, you're at risk of looking like you're straight out of a 1980's rock band!
Long Sleeved White T-Shirt
It may seem to be all about the t-shirt, but they are just such a versatile piece of clothing that if you are looking for wardrobe staples, then the t-shirt can't be ignored.
A long sleeved version is great for fall and winter as you create the same sharp look as the short sleeved version, but you are able to keep warm too. Make sure you choose a slim fit t-shirt that accentuates what you have but doesn't cling to you.
Jackets
A good quality jacket is essential for any wardrobe as they can either be dressed up or down. A leather jacket can add character and elegance to an outfit and can be worn day or night, whereas an on-trend classic cut jacket is perfect for business meetings or work lunches. Many styles of coats and jackets can be found here at JACK1T.
These key pieces will help you add iconic style to any outfit dependant on what you plan to do that day. With these essential pieces, you are able to build upon them and create a statement outfit without much effort.
White Shirt
A fitted white shirt is another great asset to any wardrobe as they are so easy to wear. If you have a cotton one for day time and a silk one for an evening, you have half of your outfit sorted without really having to think about it.
Accessorizing a white shirt will also dress it up, such as chunky necklaces if you're a woman. Also consider tucking them in for a smart look and leaving it left out for a more casual approach to your outfit.
Crewneck Sweater
A crewneck for man or woman is a great item to have as can really dress up jeans and a shirt. Make sure you look after your sweater though by washing it as per the instructions and not letting it become out of shape as there is nothing worse than a frilled jumper at the hem.