It is almost summer. With the weather getting warmer and warmer, the holiday vibes are all around us. And when we say holiday, we refer to beach, sea, party, swimming, cocktails… and so much fun. To have an unique holiday this summer, we advice you to bring handmade items on the beach. The summer essentials you need for a perfect vacations, now you can make on your own. With these DIY summer essentials tutorials for unforgettable holiday experience  we have prepared for you be sure to look trendy and unique while enjoying the sun on the beach.  Follow them and get your stylish beach items for a trendy and chic beach look.
DIY sequins beach hat
You can't imagine spending the whole day under the Sun rays without any protection. The best way to keep your head cold enough no matter the Sun is by wearing a beach hat. With this tutorial you can find the easiest way to get your perfect sequins beach hat.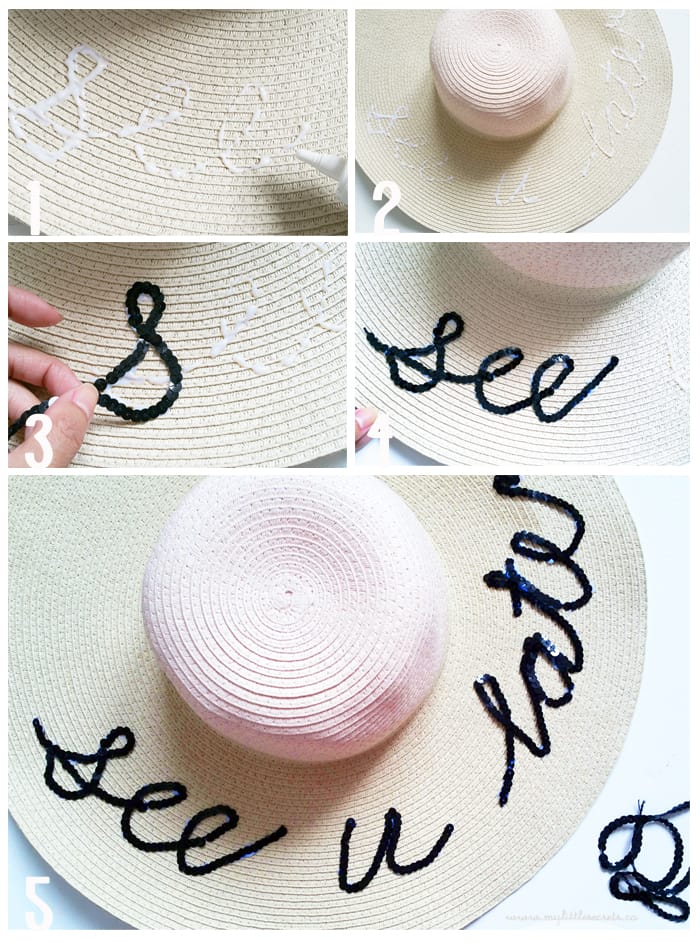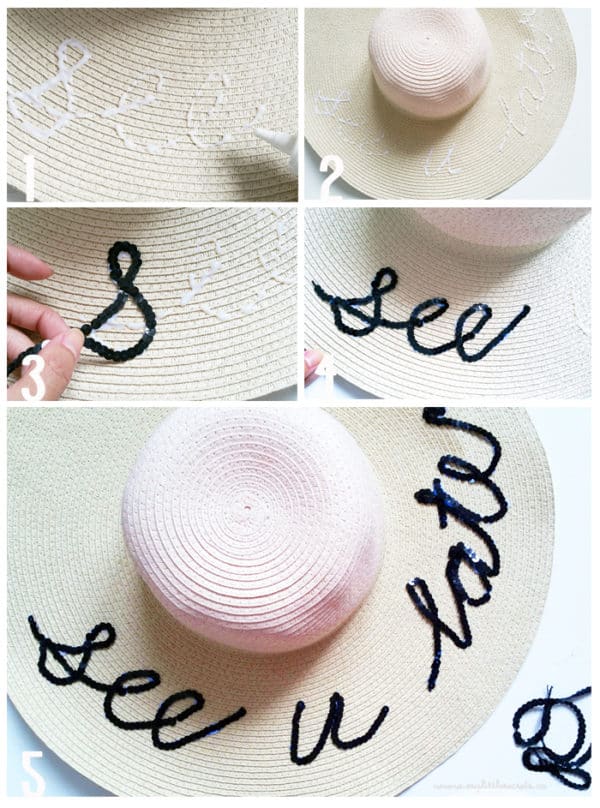 source
DIY Beach Wrap Cover Up Free Sew Pattern
Walking down the beach in a swimsuit can be amazing, if you have perfectly shaped body. For those that are not that lucky, here is an interesting idea to cover your imperfections. Take an old scarf, use few sewing techniques and voila, your beach wrap cover up is done.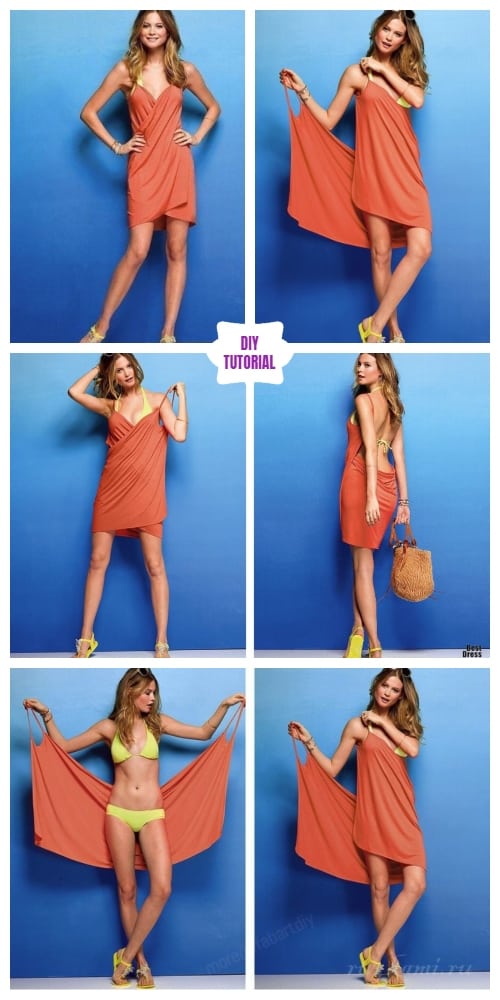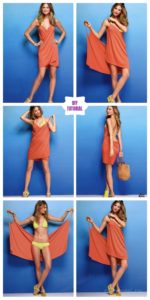 source
Little Beach Dress – DIY
An other beach accessory you can make with your old scarf you don't wear anymore, is transforming it into a beach dress. Follow the DIY instructions and in few steps get your beach dress.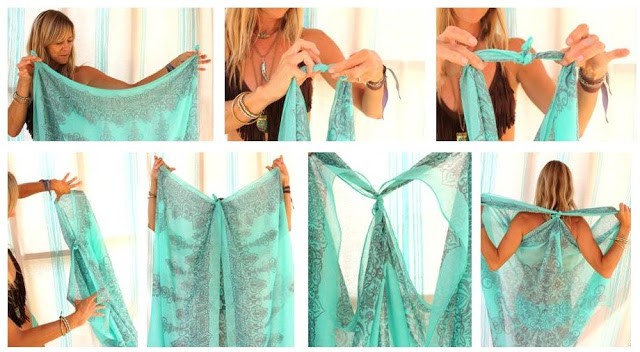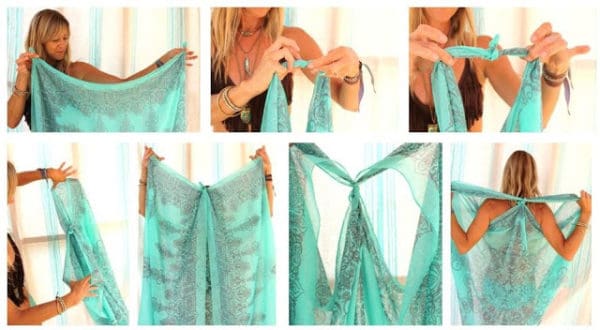 source
DIY Beach Bag
Going to the beach is impossible without a beach bag. For a stylish beach look, transform the old boring beach bag you have at home into a stylish one. Add some interesting applications, or paint some beach inspired objects, as in the DIY tutorial below, and you will be proud to wear all your beach items into a handmade beach bag done by your own.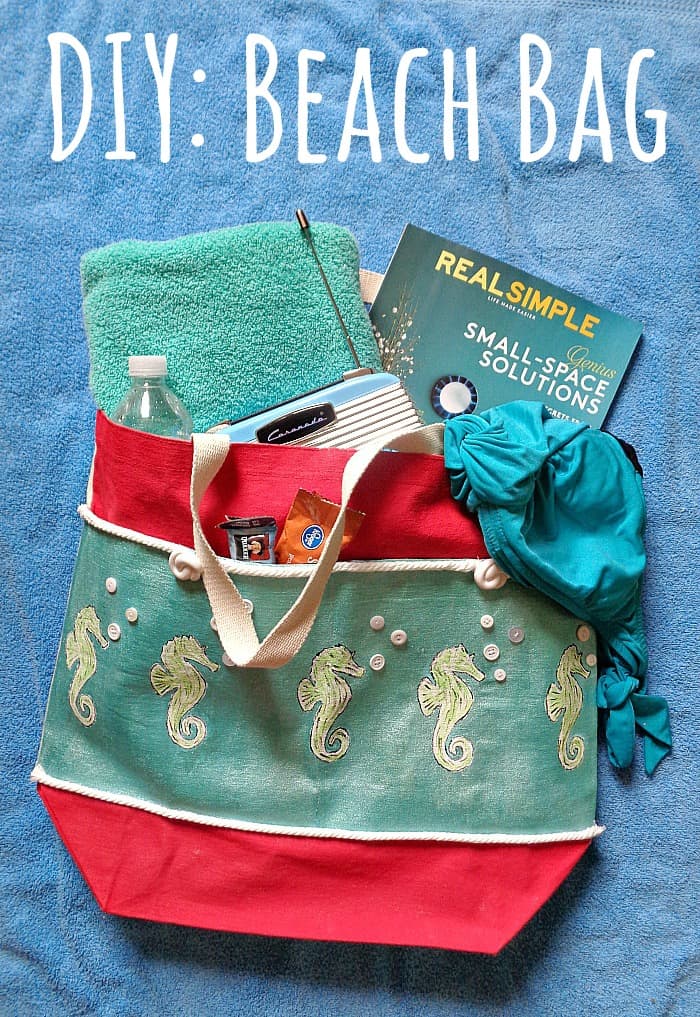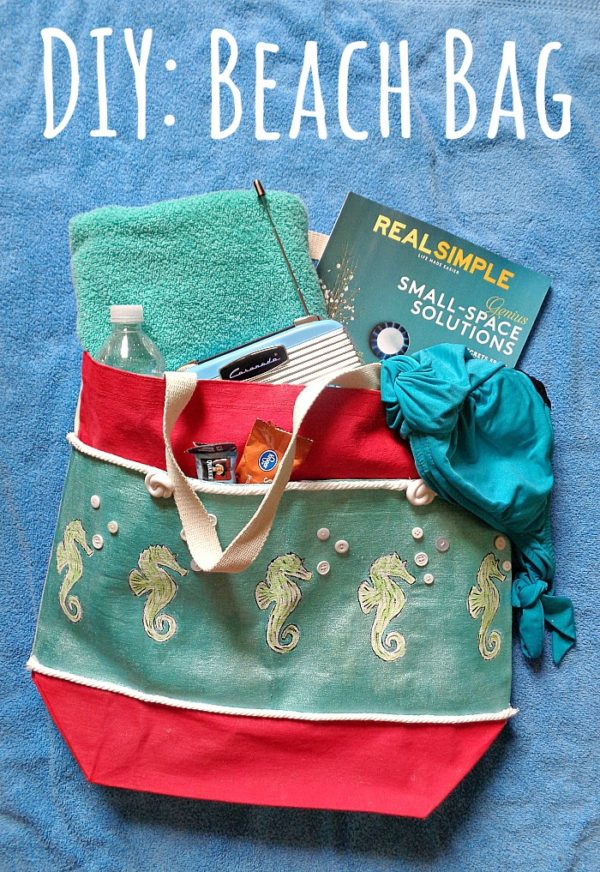 source
DIY sunglasses
Beach without sunglasses? Sounds impossible, right? But, wearing your old boring sunglasses is not fashion anymore. How to make them more funny and beach appropriate? In the DIY beach sunglasses tutorial below we have selected a really fun way to transform your boring sunglasses into fruit designed, funny and trendy sunglasses.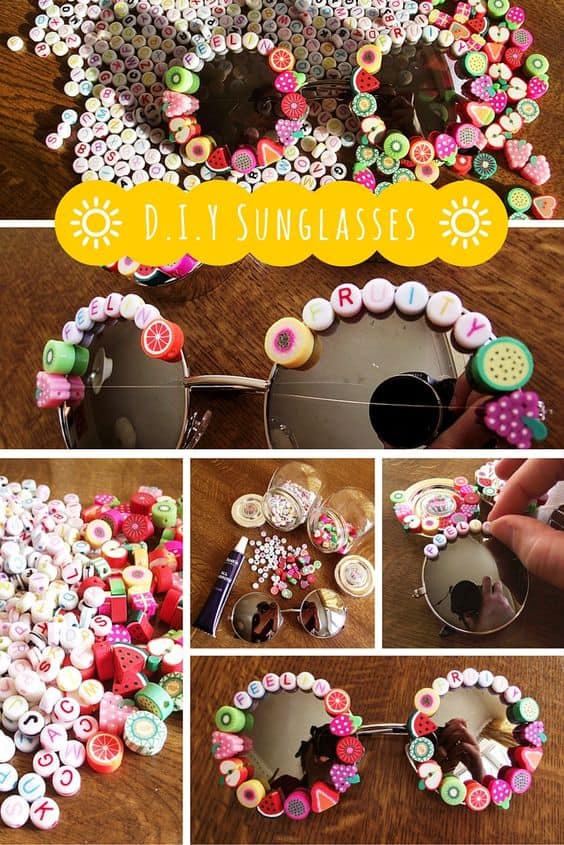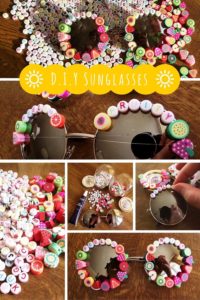 source
Starfish Hair Clip
Perfect beach look means perfectly cared and styled hair too. An interesting way to keep your hair in the spirit of summer is by adding in it this starfish hair accessory. The best about it is that it look amazing in your hair, and you can DIY.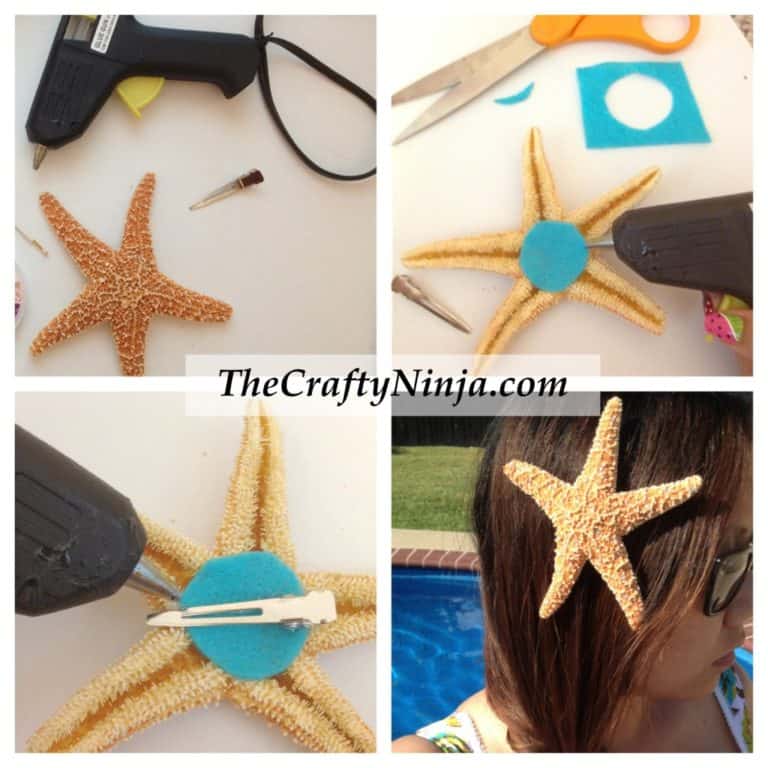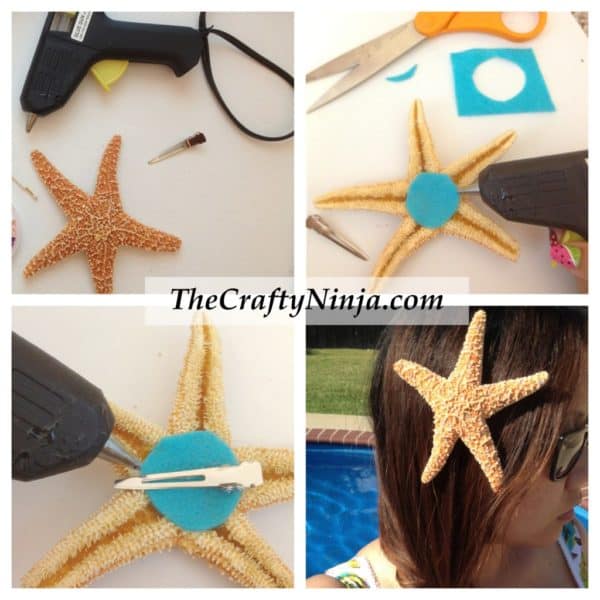 source
DIY beach flip flop
The best footwear for beach walks are flip flops. Follow this DIY flip flops tutorial below to see how to transform your old flip flops into modern ones. Give them more freshness and color. Choose the color that will fit your swimwear and prepare to draw all the attention.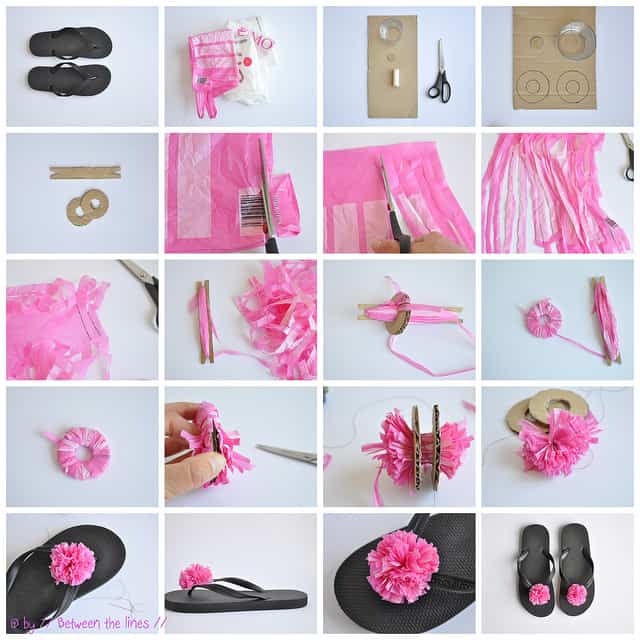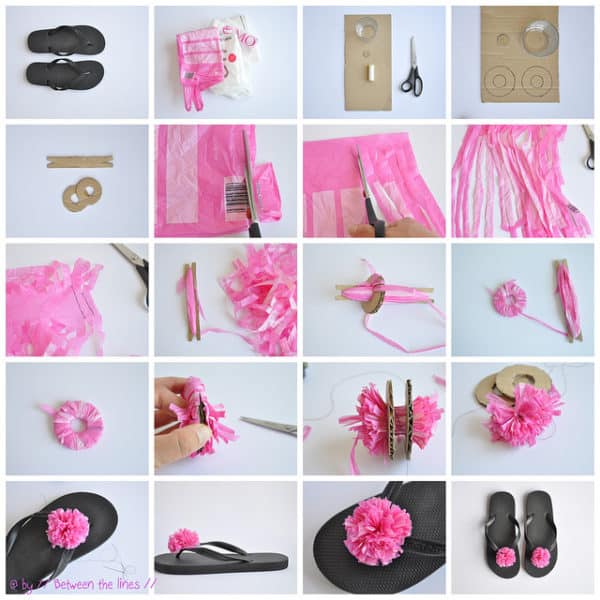 source
DIY Make Beach Towel Bag With Pillow
Laying down on the beach, enjoying the sun and some fresh and tasty cocktail is impossible without a beach towel. And when we say beach towel we mean some interesting and useful one such the one from the image bellow. A towel that can be transformed into a beach bag. Sounds amazing? Follow the tutorial to see how to DIY.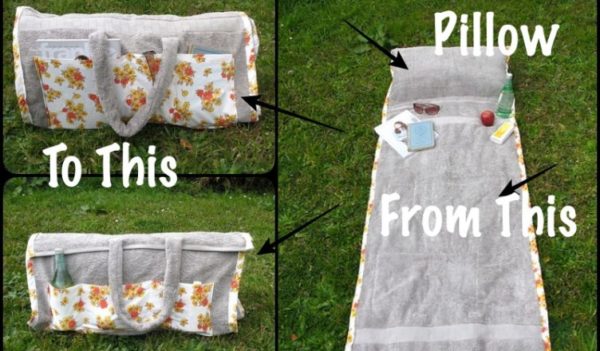 source
DIY swimsuit
And, of course the most important one, the swimwear! Here is an interesting DIY swimwear tutorial to get your perfect swimsuit from an old t-shirt you don't wear anymore. Take the scissors and with some sewing steps get your dream swimwear designed by your own.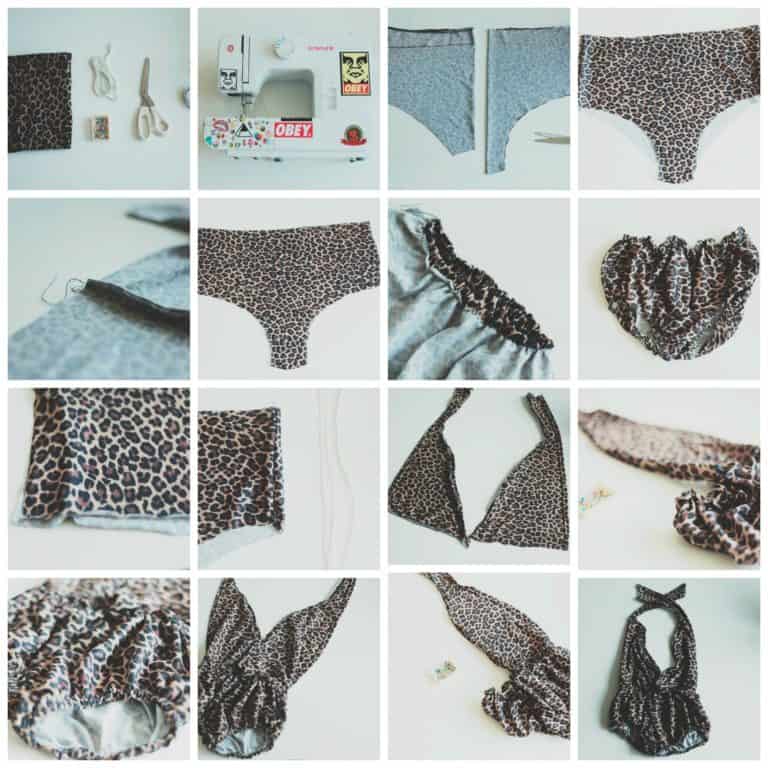 source