Choosing a wedding dress is an exciting and equally stressful process, but what's even more stressful is wearing it for an entire day. Since your wedding dress will be one of the main focuses of your big day, you want to make sure that it's beautiful, personalized, and fun. But that doesn't mean your wedding dress shouldn't also be practical and functional.
More and more bridal designers are introducing wedding dresses with built-in slips, sleek pockets, and detachable sleeves to their collections. So, if you are looking for the perfect, practical wedding dress that will help you exude confidence and ensure comfort all day, here are a few elegant yet unique wedding dress features to consider:
Optional Straps, Sleeves, or Armbands
Detachable sleeves, straps, and armbands are one of the most popular wedding dress trends of the year. You instantly have two looks in one style and can explore different looks on your wedding day. You can wear the sleeves during the formal ceremony and take them off once the sun sets, getting you ready to dance. Not to mention, they come in a variety of shapes. Depending on the style you want to rock, you can create a unique look with flowy off the shoulder sleeves, heavy-looking embroidered straps, or whimsical and elegant looking tulle sleeves.
Pockets!
Gone are the days when your maid of honor carries everything. Nowadays, you can get a wedding dress armed with invisible but functional pockets. Don't worry about the pockets being bulky and unattractive, as they seamlessly blend into the fabric of the full skirt.
There's another plus of equipping your wedding dress with pockets: if you're someone who isn't sure what to do with your arms or hands when taking a photo, you can take advantage of the pockets to pose confidently and casually
Convertible Dresses or Detachable Skirts
Convertible dresses, commonly known as detachable-skirt dresses, are a blessing to brides who love the idea of wearing multiple dresses on their big day but don't have the budget for it. A convertible wedding dress gives you the best of both worlds—a statement, a formal wedding look, and a chic reception look.
Typically, they feature two different styles: a sheath or a short wedding dress with an overskirt that turns into a ball gown or an A-line dress. The shorter dress features light fabrics with fewer embellishments, making it perfect for the evening party.
A Built-in Bra
The last thing you want to deal with on your wedding day is spillage. With all eyes on you, you want to make sure everything stays in place throughout the entire day, especially when you hit the dance floor. However, if you want to bare your shoulders or embrace a unique neckline, the average bra won't do. For ultimate comfort (and security), consider a wedding gown with the perfect undergarments already built-in.
Added Flare
Decorative buttons are a classic detail that can make your wedding dress feel romantic, contemporary, and dramatic. They look right at home when sewn down the back of a traditional wedding dress and help conceal zippers. Plus, they can also be used to add contrast to the front or side of your wedding dress.
If you're looking for something not so traditional, how about fringe? Vintage-inspired wedding gowns are highly sought after today. An ivory lace dress with fringe on the sleeves or skirt can be a beautiful addition to a vintage-inspired dress. Beaded fringe works well if you're into bling.
The Bridal Buddy
Technically, a Bridal Buddy isn't a part of your dress, but it will fit so smoothly that it might as well be. This nifty slip that you wear under your gown solves the issue that every bride faces on their wedding day: going to the bathroom while wearing their dress. With a Bridal Buddy, you can use the restroom without the help of a bridesmaid. You just use the slip as a protective layer that lifts up your dress while you do your business.
Choose Something that Makes You Feel Beautiful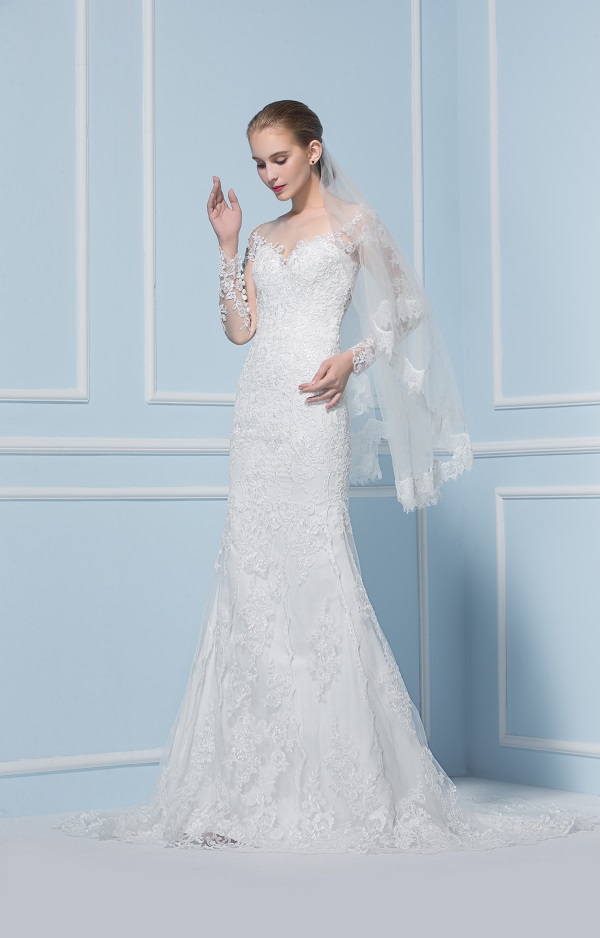 This bride shows off her sleeves on her elopement dress captured by Vows and Peaks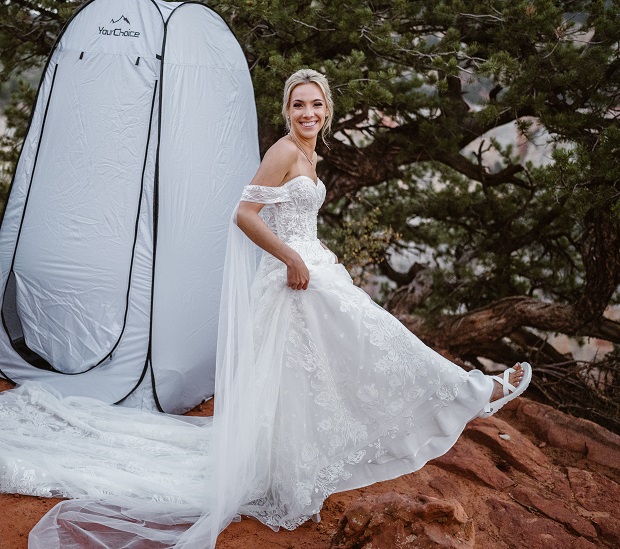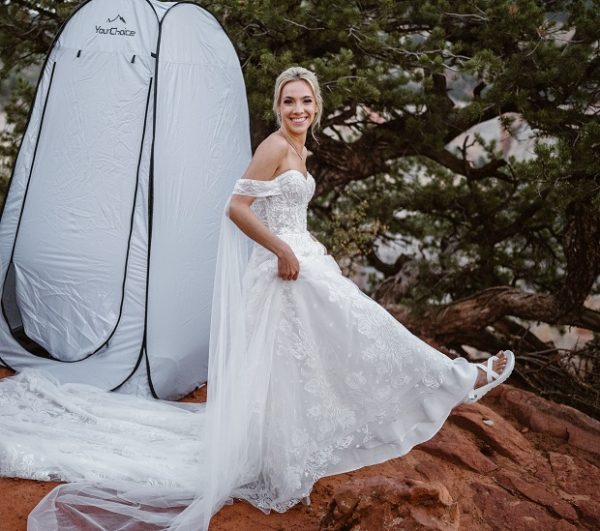 Although it's your big day, don't stray too far from your personal style. If you rarely wear short dresses, you don't have to slip into a shorter wedding gown on your wedding day. Instead, you can go for other options like buttons and pockets to make your wedding dress practical. Remember, the goal is to look and feel the best and become the most beautiful version of your usual self. Go with the features that you find the most appealing. You can grab some ideas from styleaisle. After all, the bride knows best.