The weddings season is officially open. Are you a future bride-to-be searching for the perfect wedding dress? If yes, you are in the right place. Today we are going to present you some of the most stunning wedding gowns by the last High Couture 2013/2014 Zoog Studio bridal collection.
Meet the Zoog Studio
First, let us introduce you to the Zoog studio. Zoog studio is one of the most unique and prestigious bridal studios in Israel. Its highest guiding principles are the top quality of service, courtesy, uniqueness, and superb results. Thanks to the luxurious and stylish fabrics the studio uses, this fashion house is providing future brides-to-be the best of the bridal fashion scene.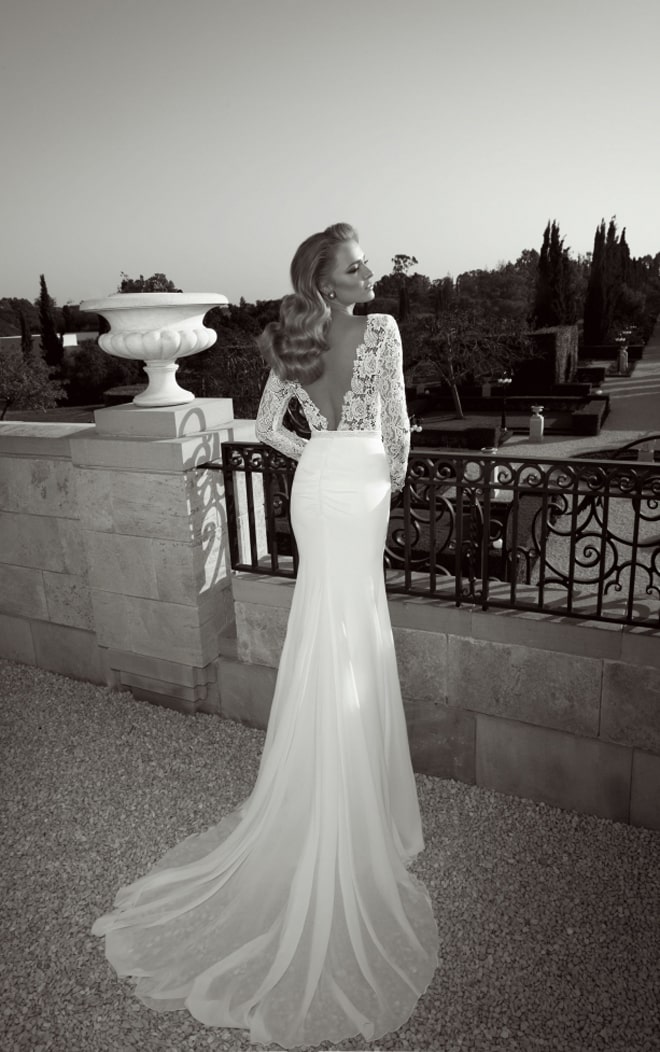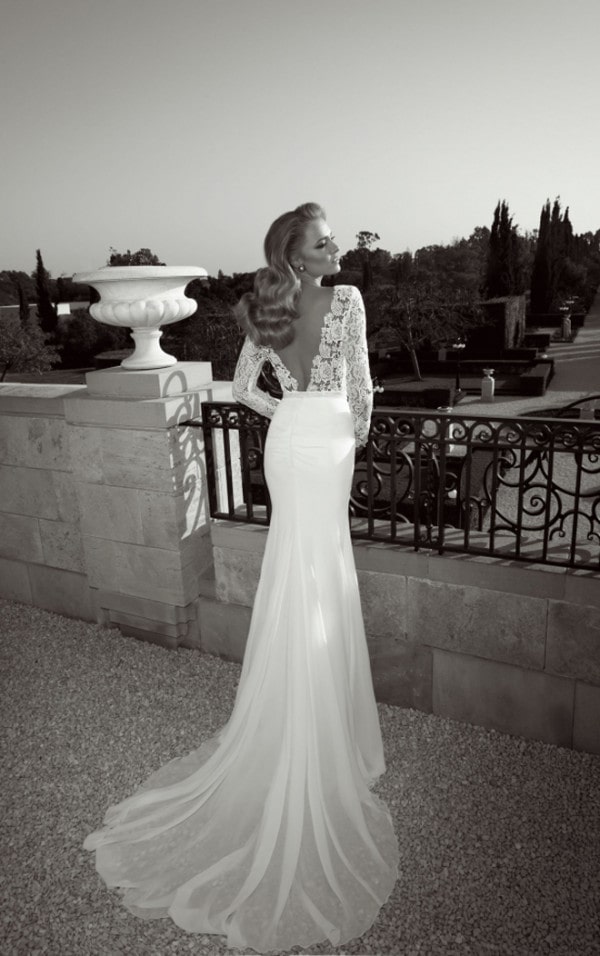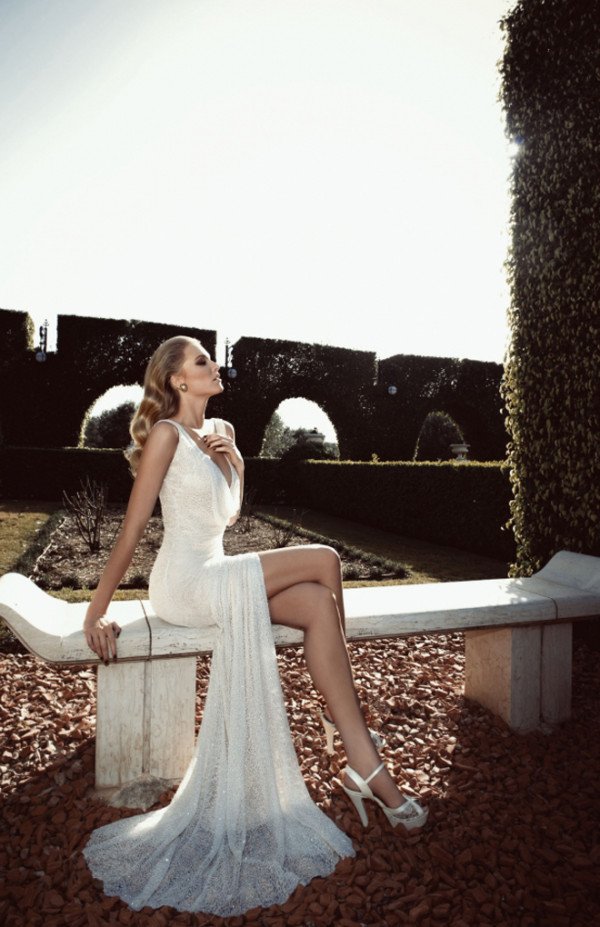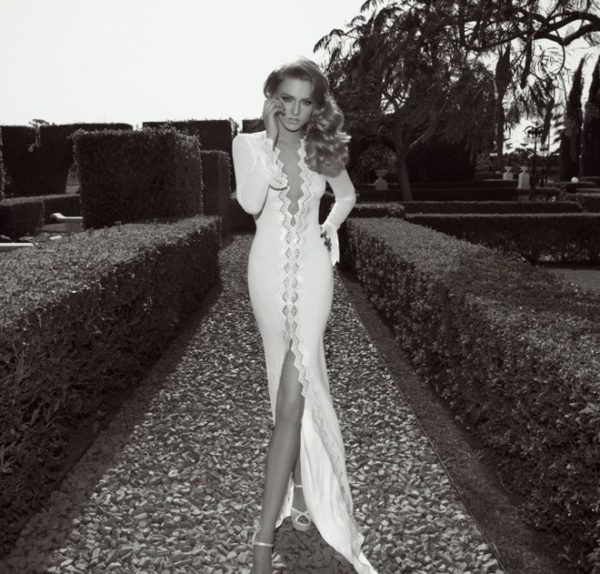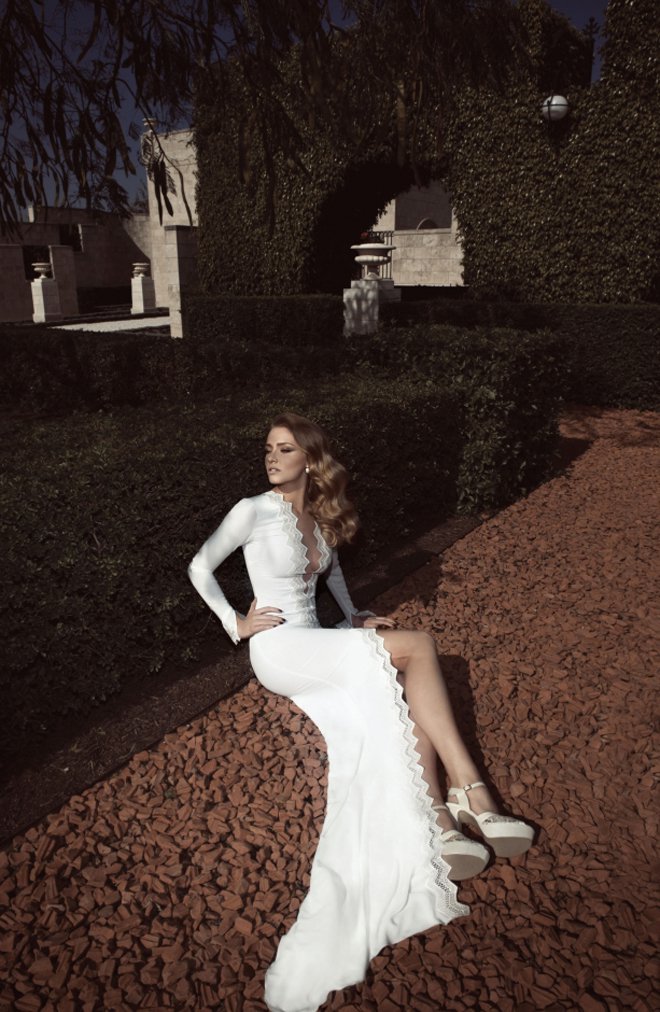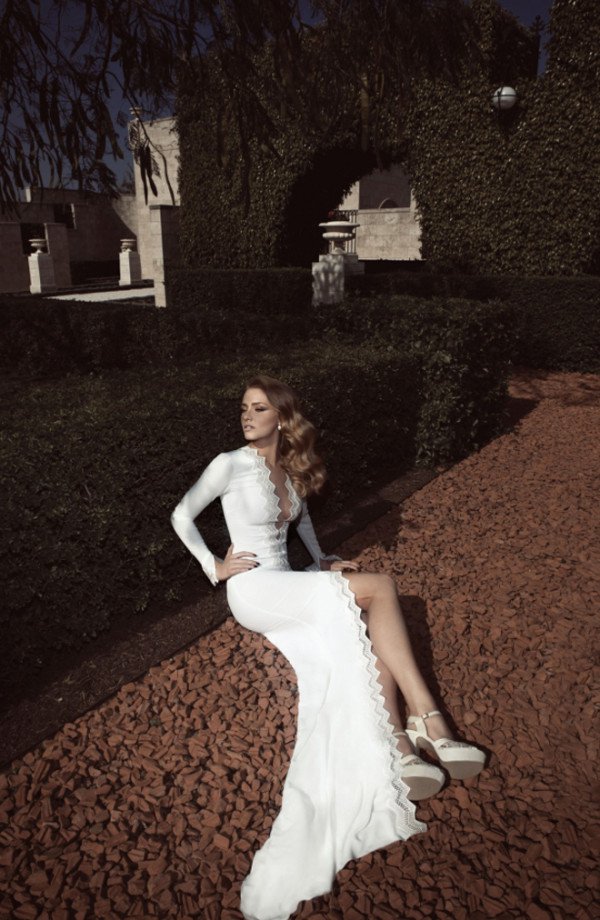 The designer
Sigi Sonego, a designer with 18 years of fashion experience is the designer that makes any woman's dream come true. Thanks to her expertise, she successfully applies her knowledge in creating the best Zoog studio bridal collection every year.
She constantly follows all significant bridal contests held in different fashion capitals around the whole world. Lately, she uses what she has learned during these events to create some stunning wedding gowns no woman can resist. During the exhibitions she visits, she learns everything about the current trends in the world of bridal accessories and fabrics. This way she is always up to date with the trends dominating during each season. That makes her one of the best bridal designers in the bridal fashion world.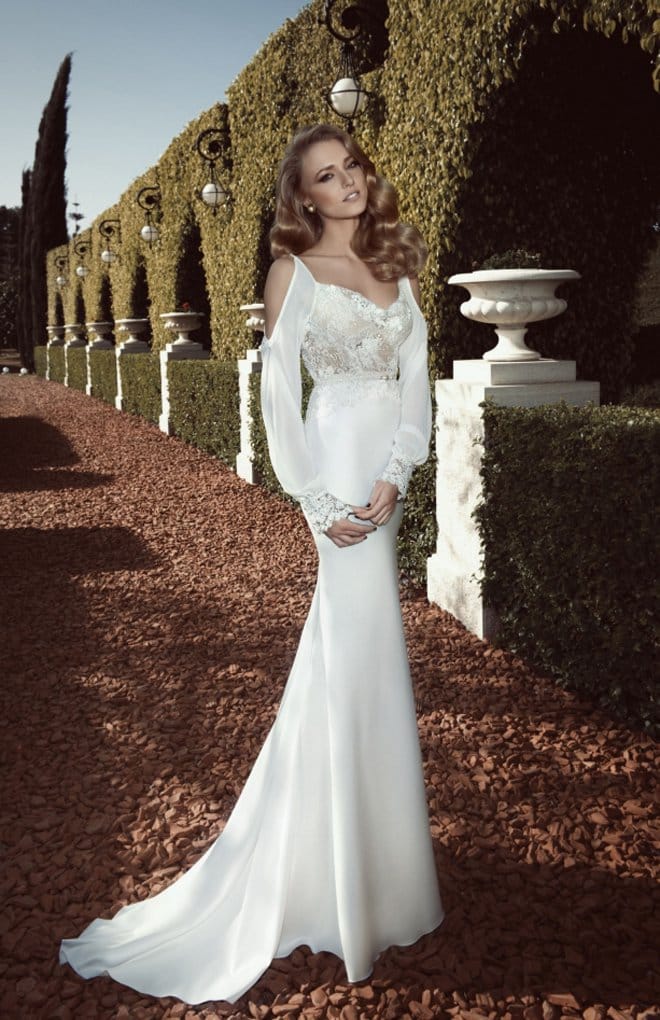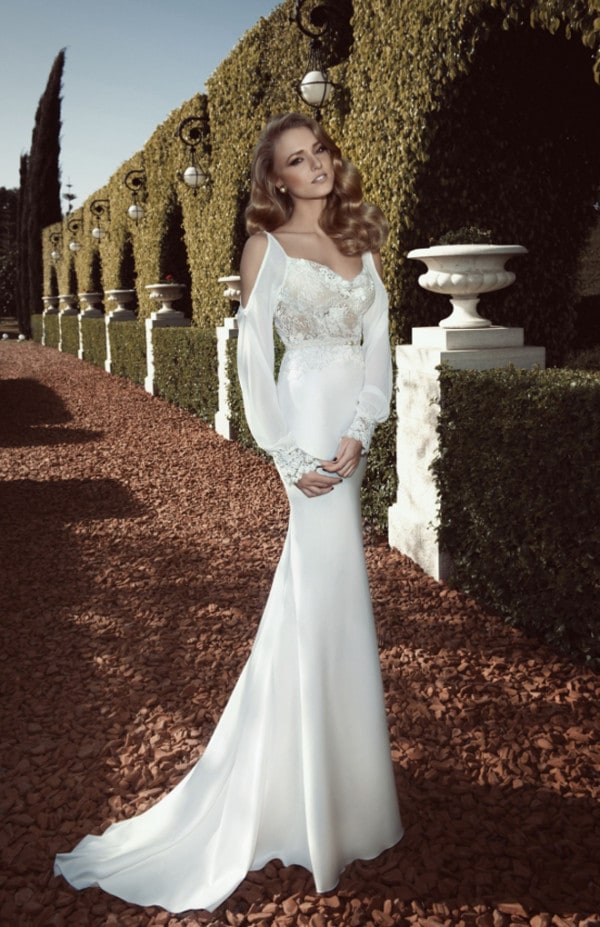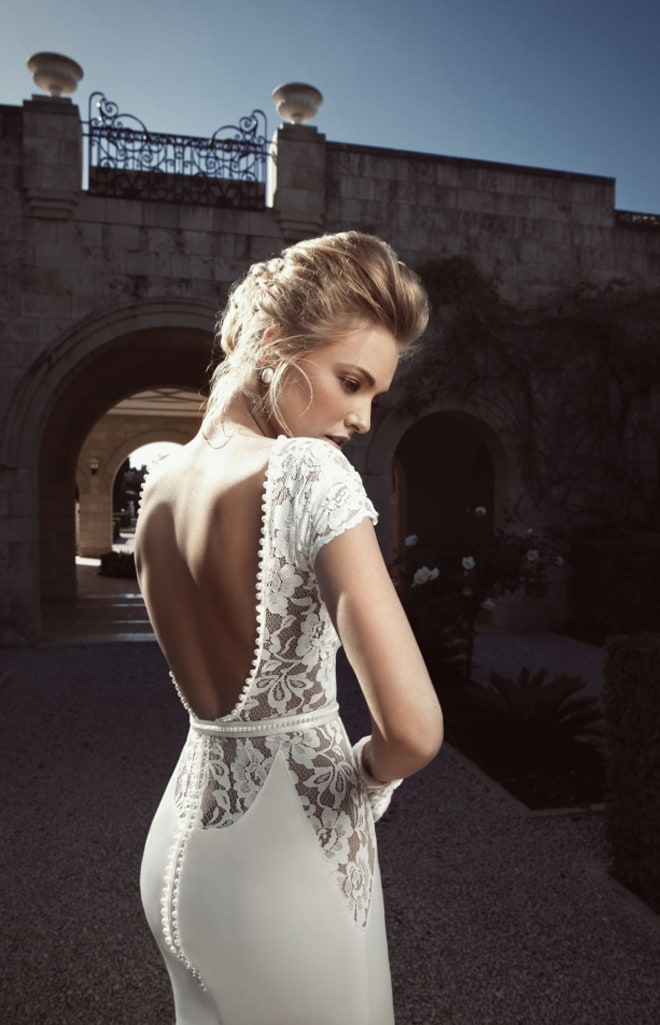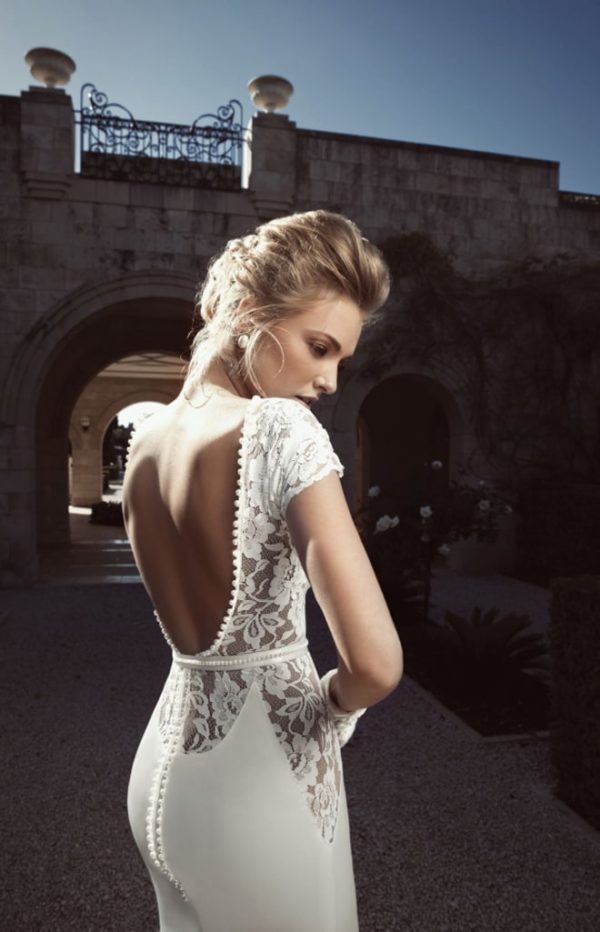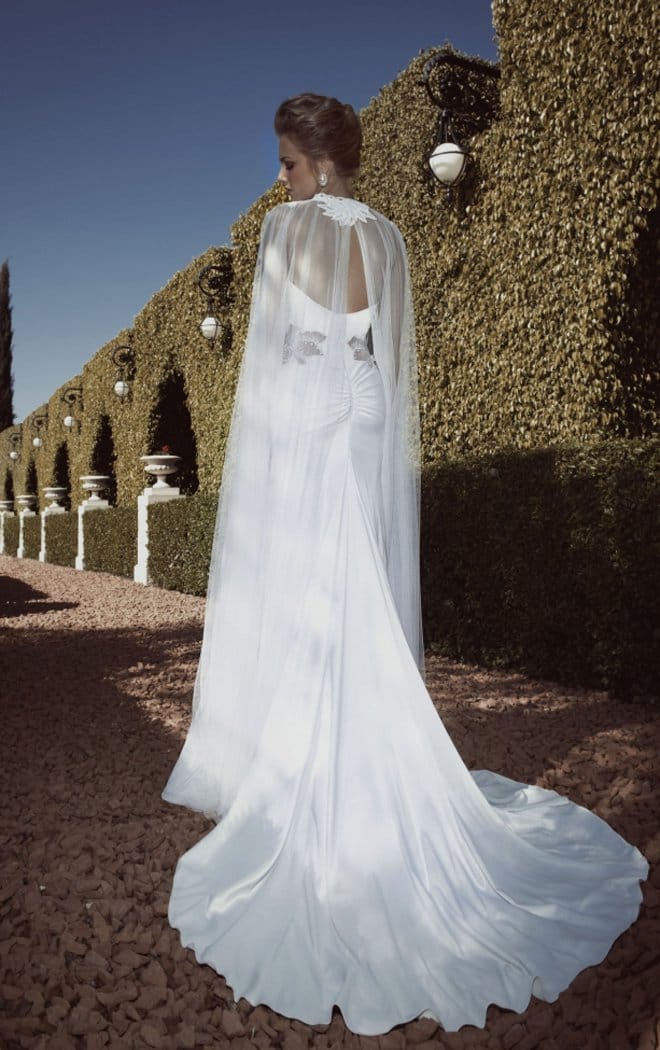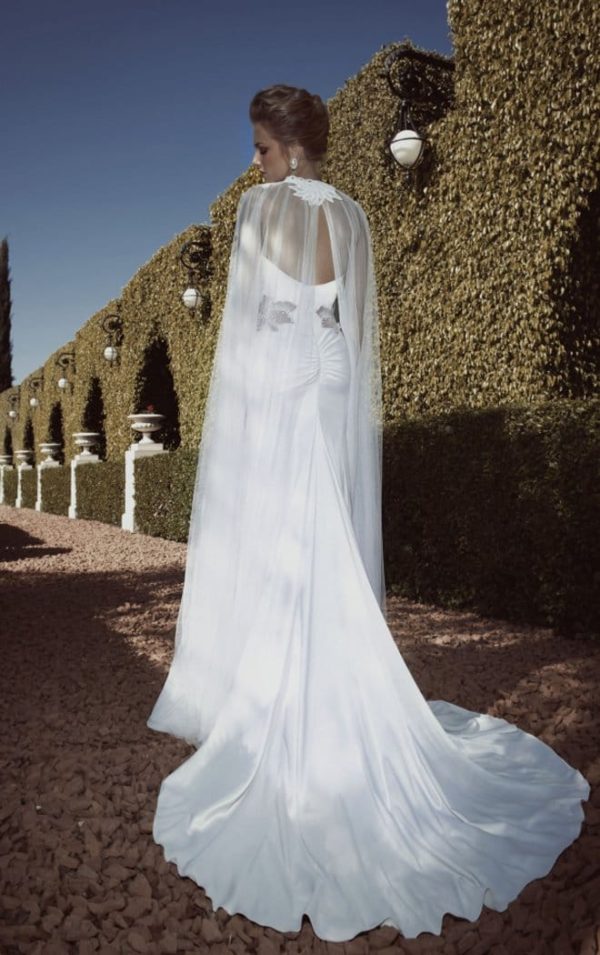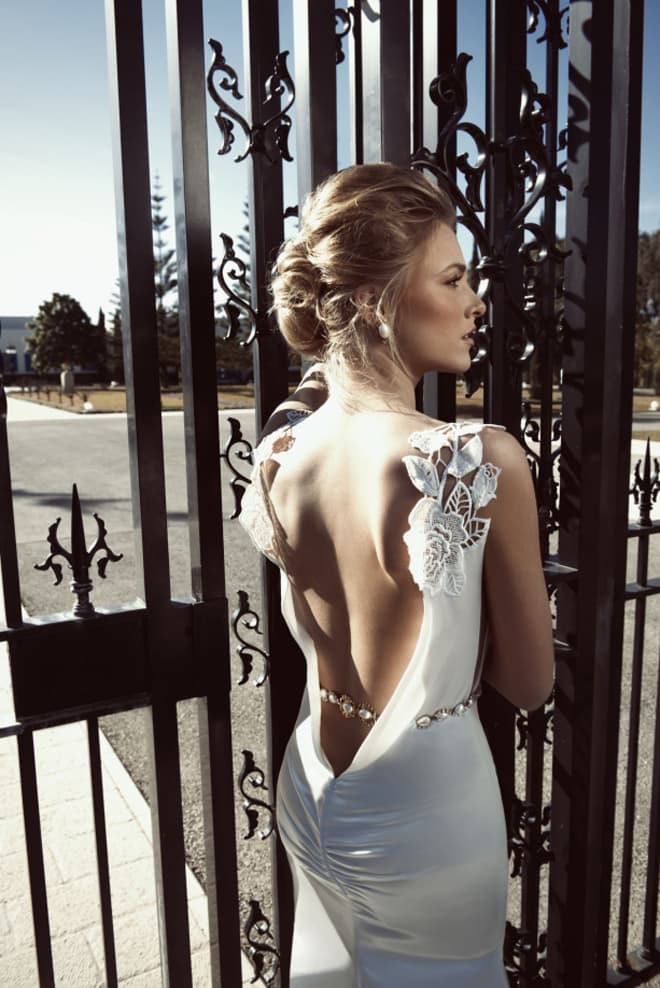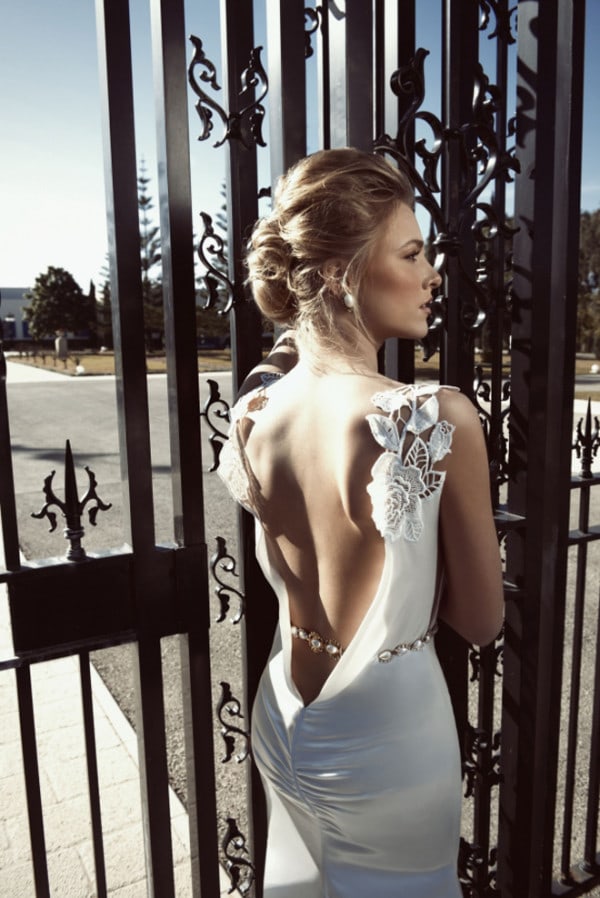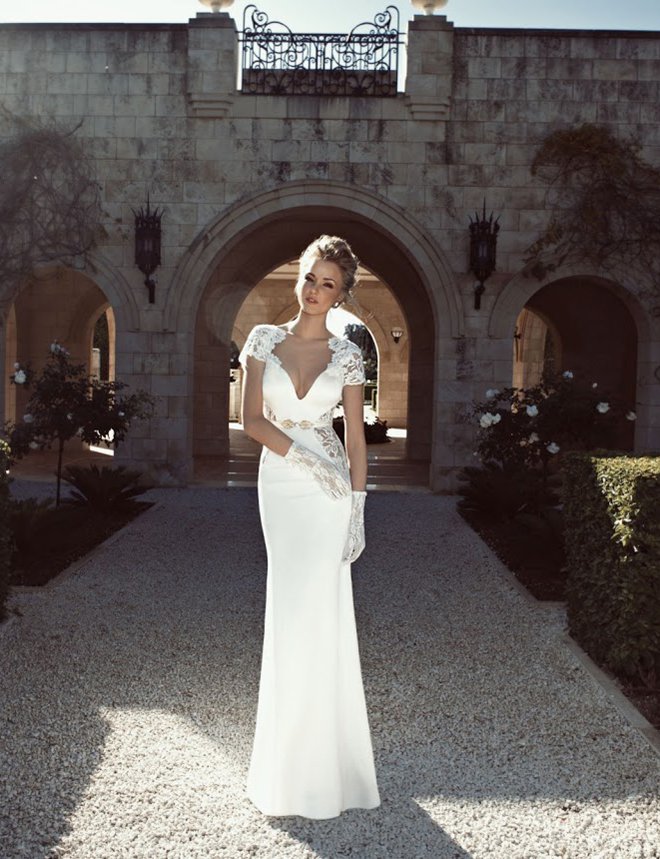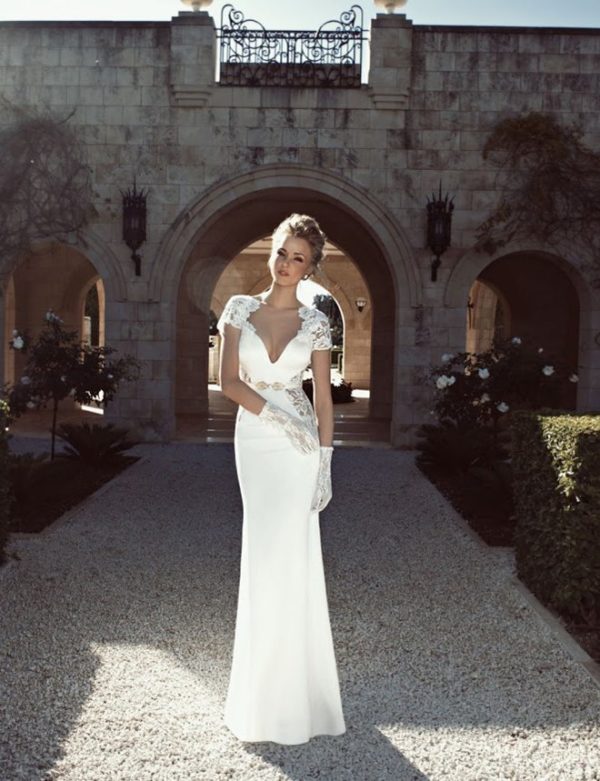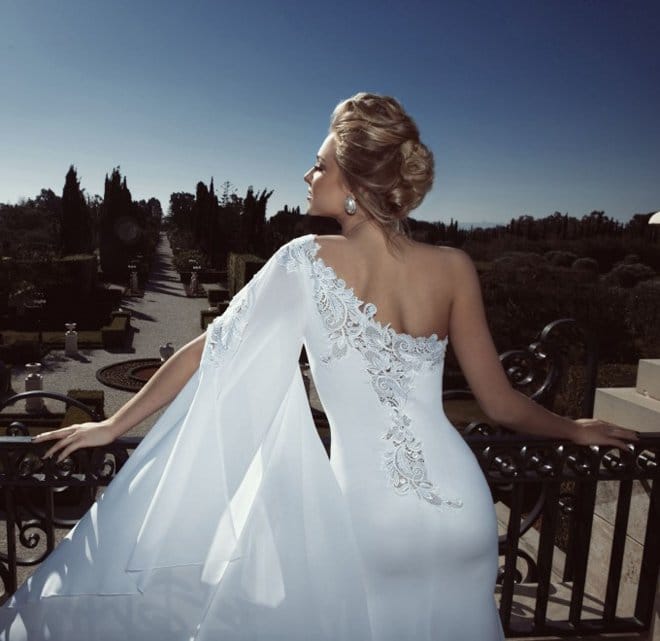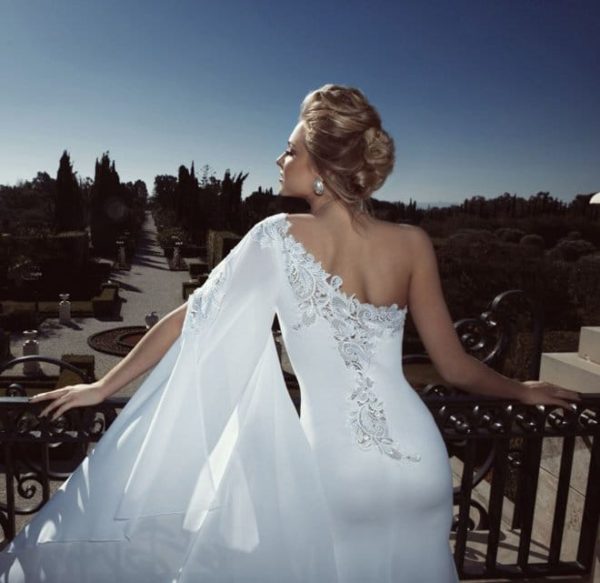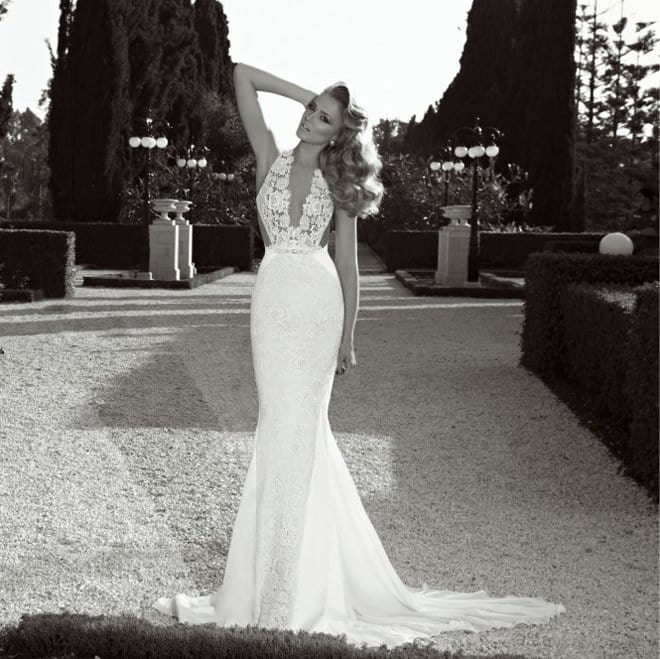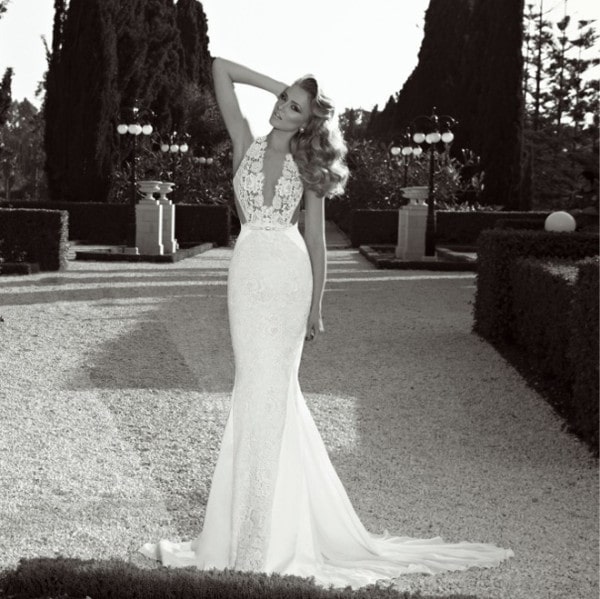 Zoog Studio bridal collection 2013/2014 is one of the most mesmerizing with her signature. The approach of the studio to allow any bride to be unique and stylish is one of the most important ones in the creating of the Zoog Studio bridal collection this season. This collection features sleek, sexy sheaths with plunging necklines, open backs, sheer lace paneling, and dramatic cutouts.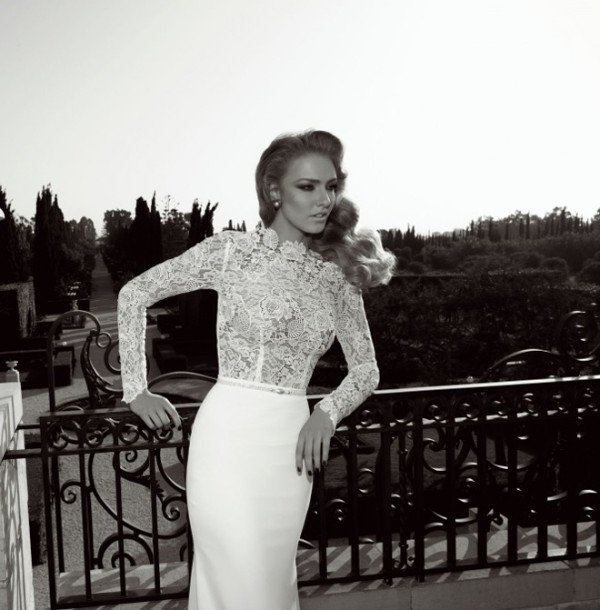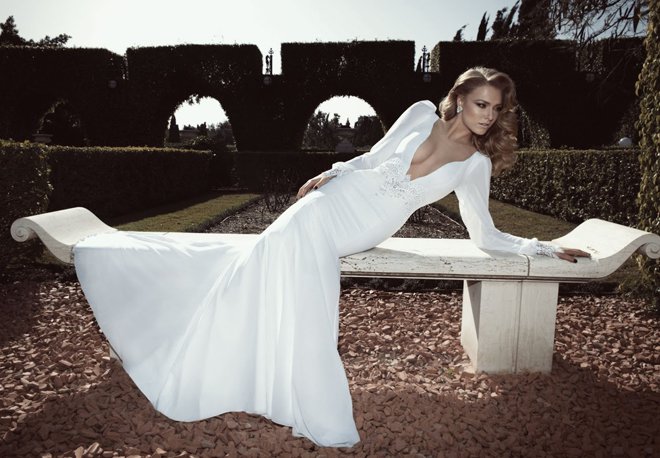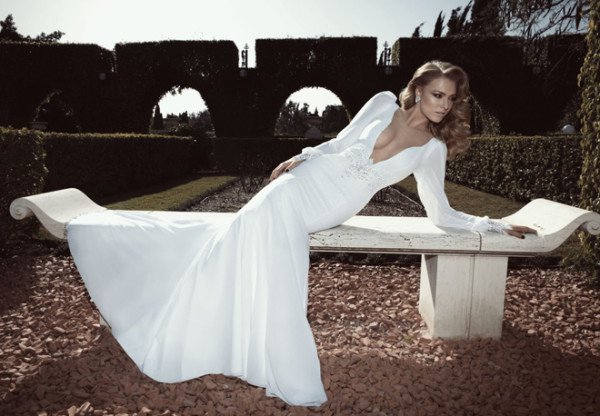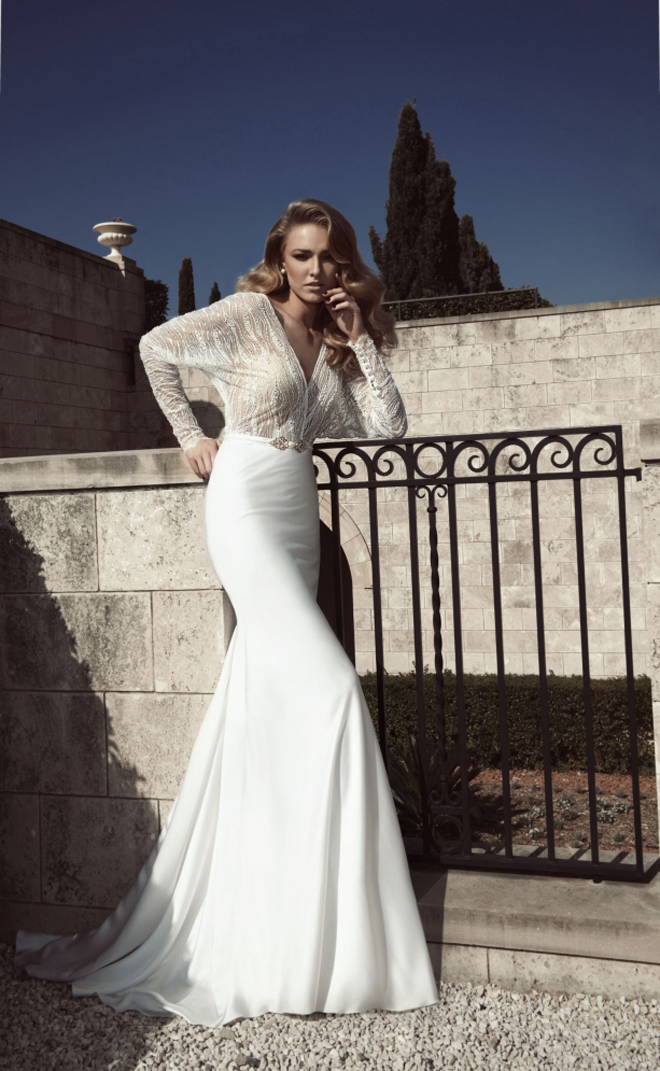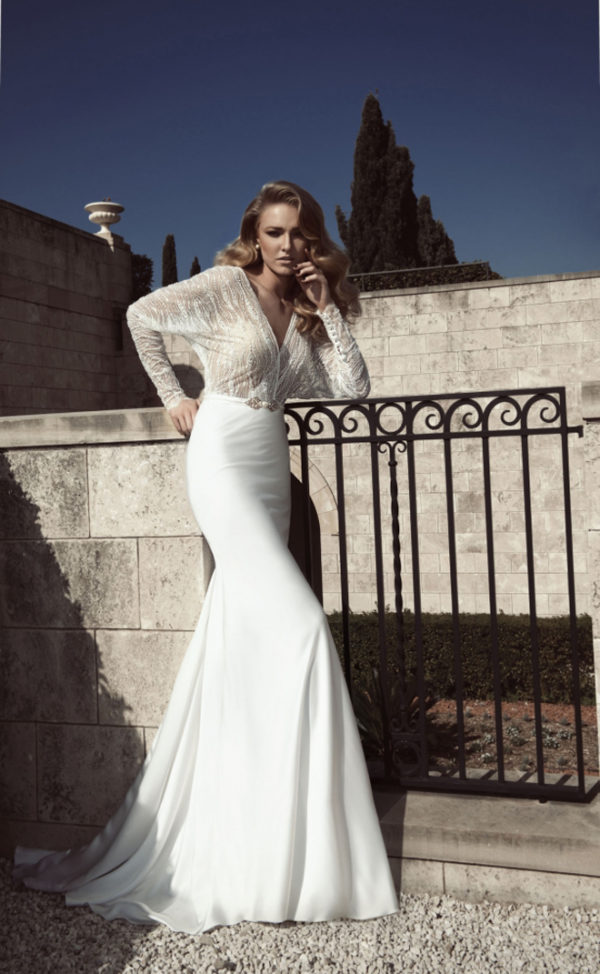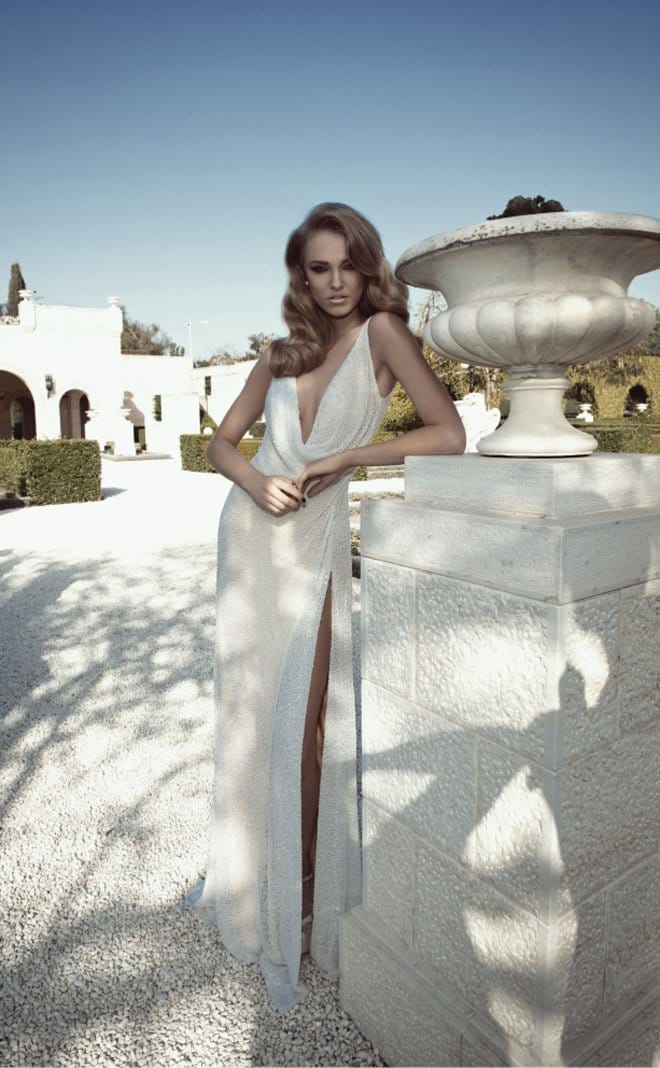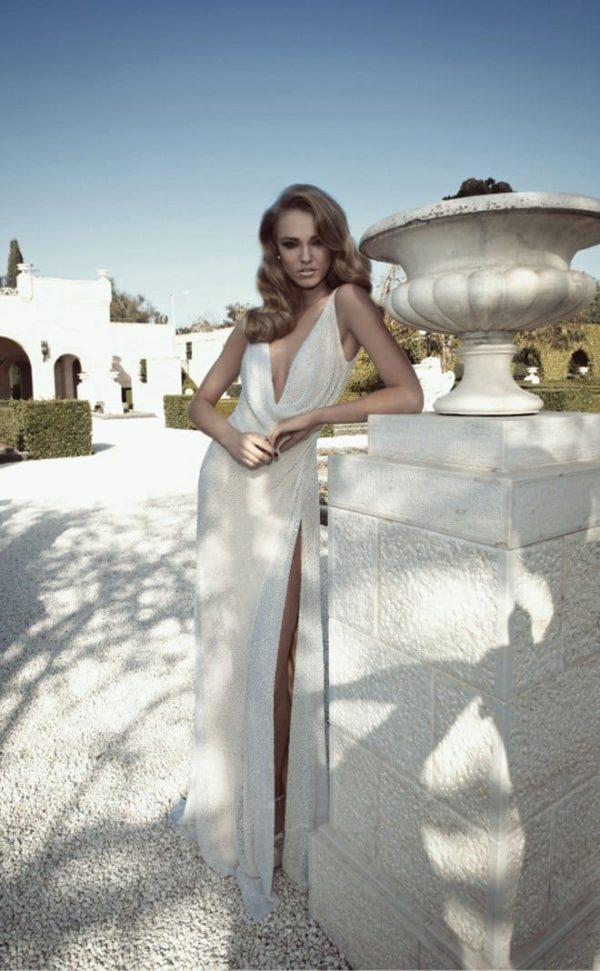 Zoog Studio Haute Couture Bridal Collection 2013/2014
The Zoog Studio bridal collection is the embodiment of femininity and glamour. It is chock-full of beauty in gorgeous dress format. If you are searching for elegance, simplicity, and luxury in one dress then you are in the right place. Zoog Studion is bringing sexy back. Literally! Deep, low cutbacks, fitted bodices, long, luscious trains, and sheer panels create ultra-feminine silhouettes. Our gallery below will bring Zoog Studio bridal collection 2013/2014 closer to you. We invite you to explore the gallery and find out your most favorite model.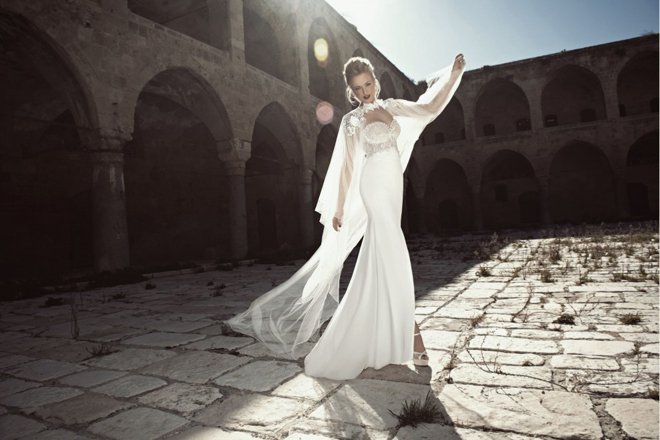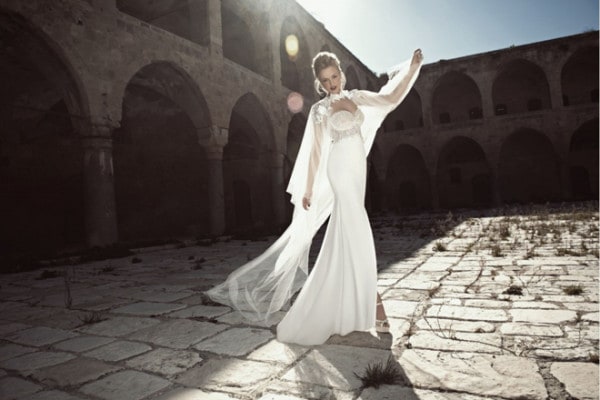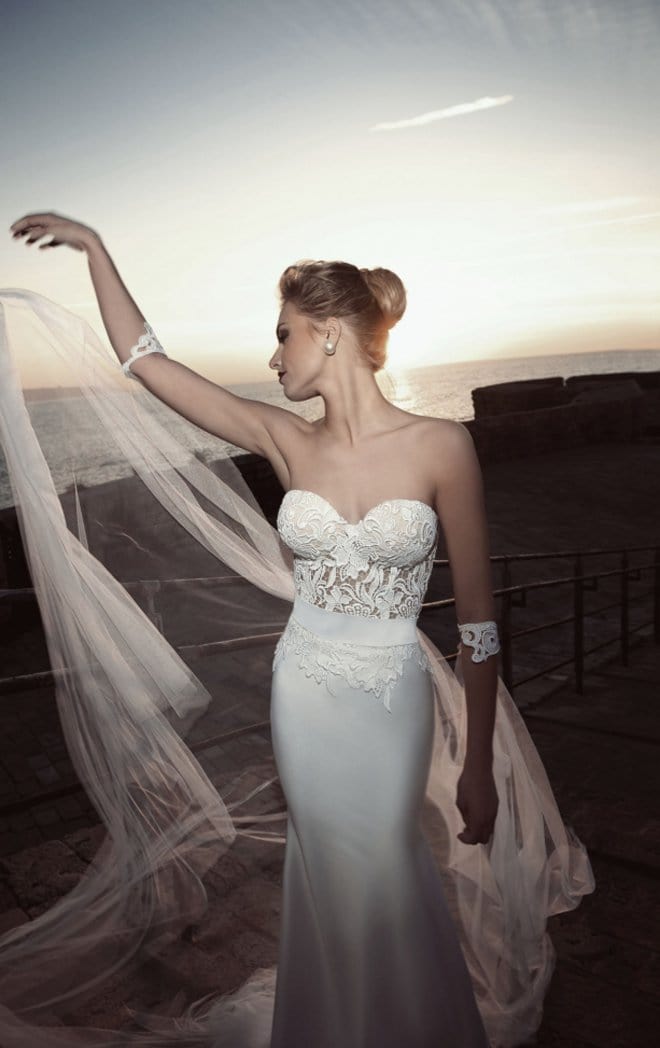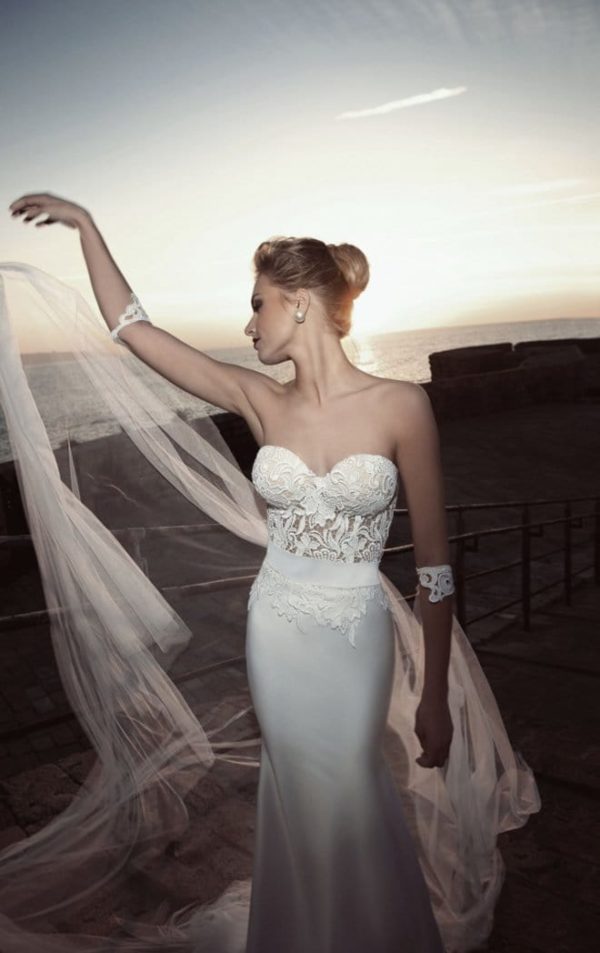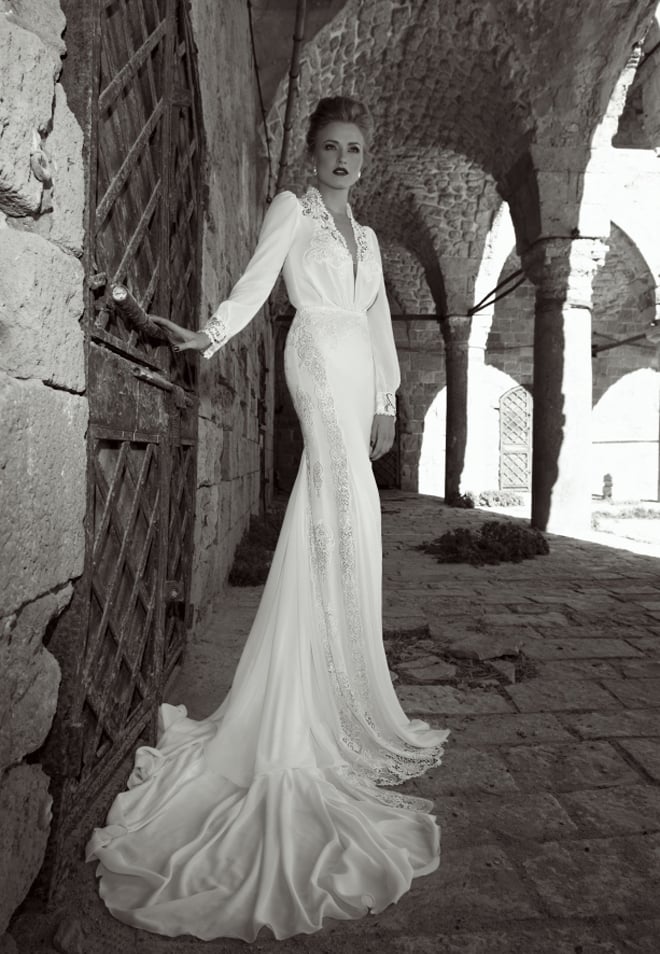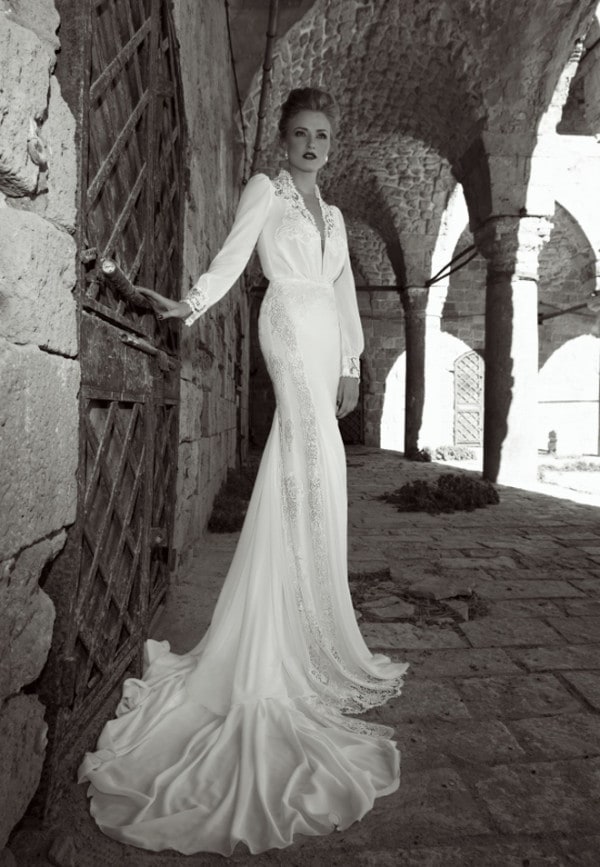 Wedding dress trends for 2013/2014
Will knowing the biggest wedding dress trends will help you identify your personal bridal style? If yes, then here are some of the most important wedding dress trends for 2013/2014. You can fund them in almost any of the dresses of the Zoog Studio bridal collection.
Wedding dress trend: peplum
Pep up your wedding day look with an oh-flattering peplum waist. The peplum silhouette is a hot fashion story for several seasons and you will definitely find it in the Zoog Studio bridal collection. If you want to soften the high fashion graphic edges, then opt for a peplum in lace and tulle for a more romantic look.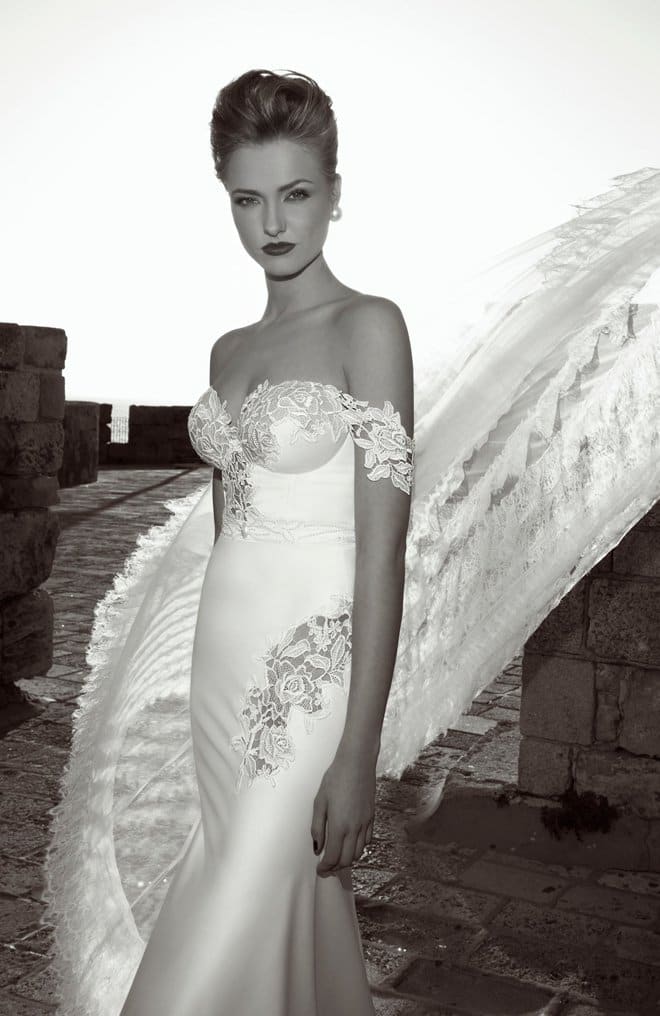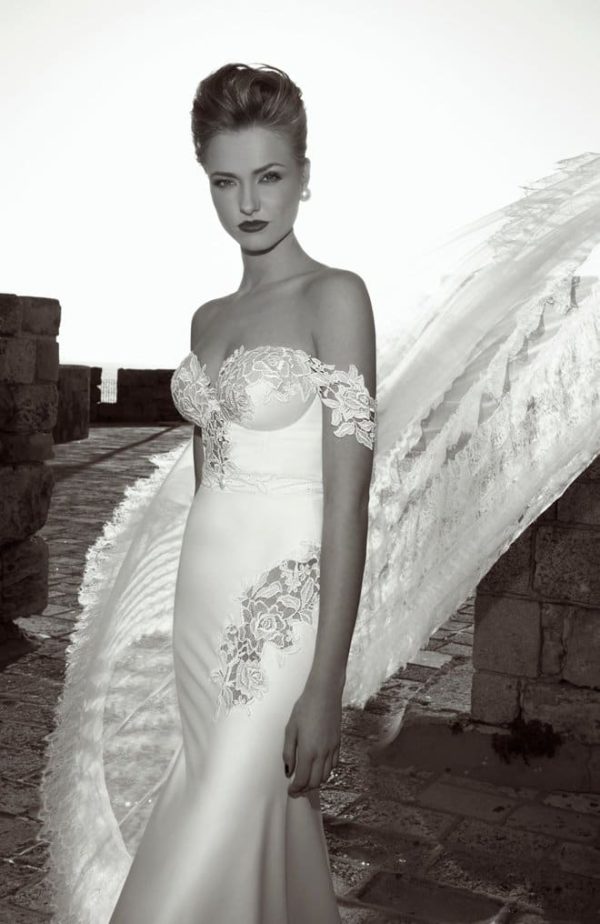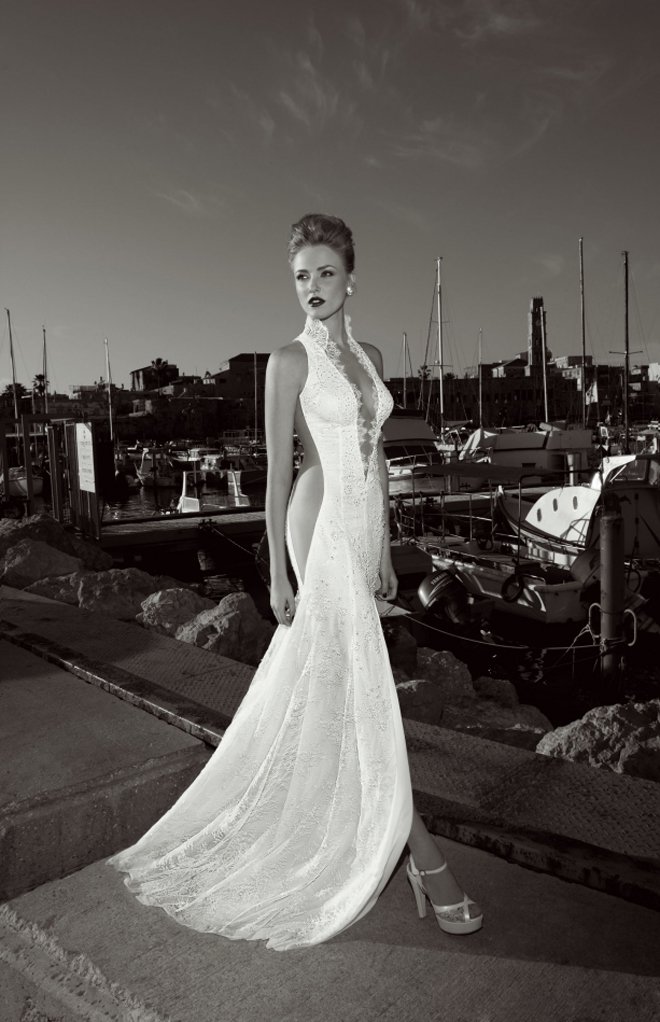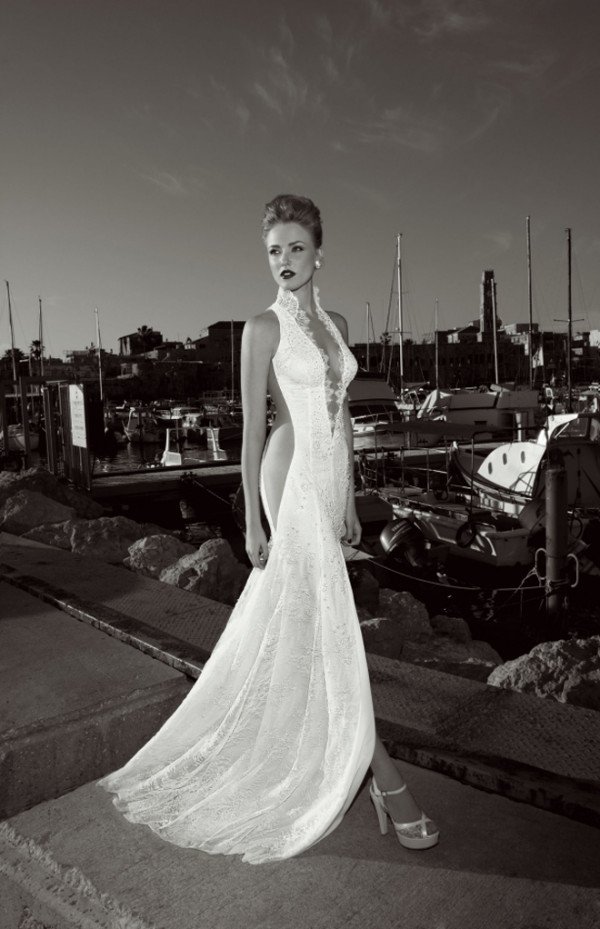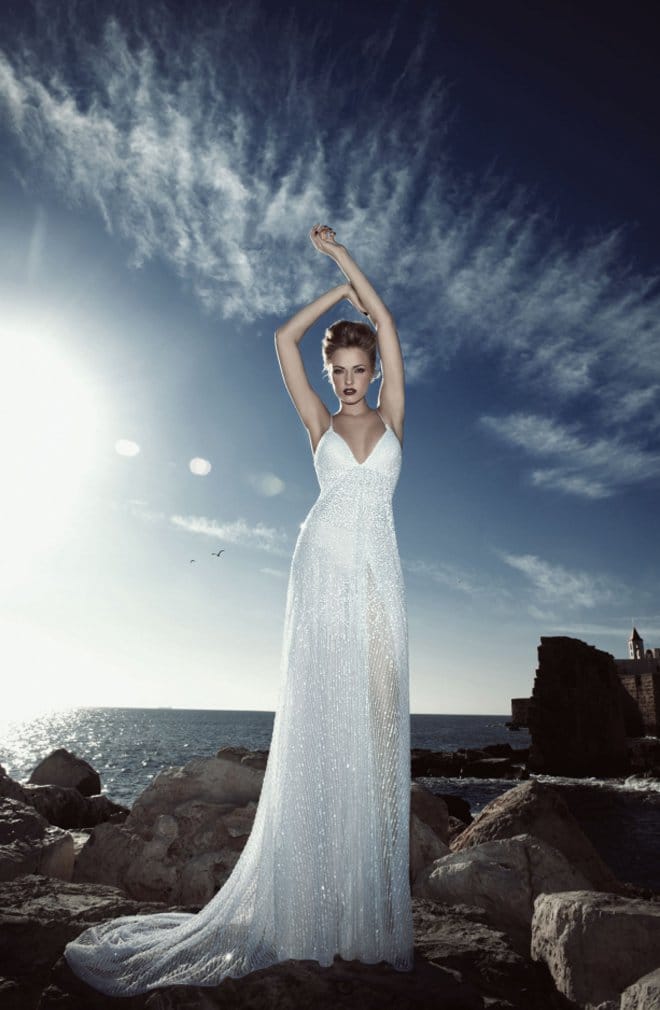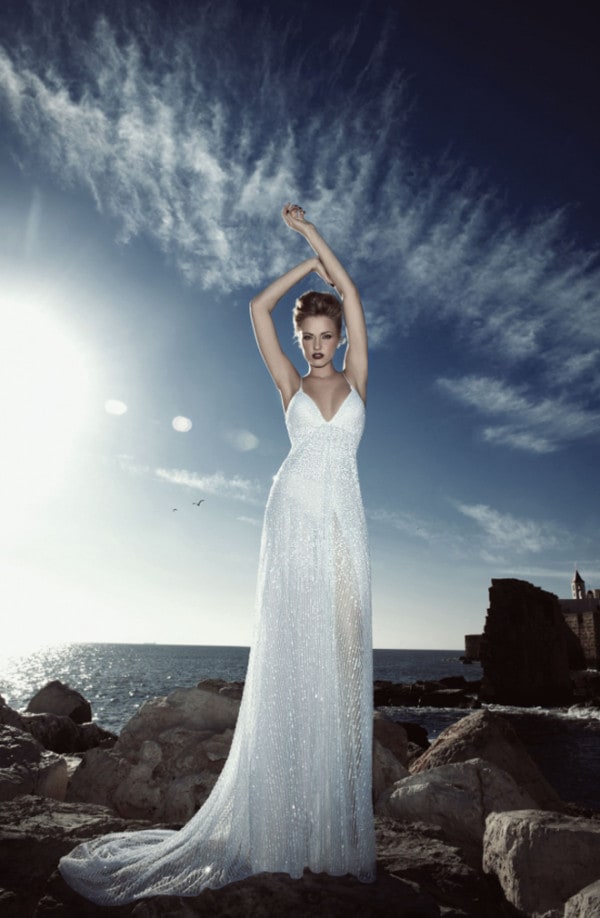 Wedding dress trend: sexy back
Every bride makes a memorable entrance but this season it is all about making a dramatic exit too. And, there is no better way to do it than with a sexy backless wedding dress. The eye-catching button-down back detail is another way to show off your sexy back when you don't dare to go absolutely nude. In the Zoog Studio bridal collection 2013/2014 you will find many backless wedding dresses that will leave your wedding guest absolutely breathless.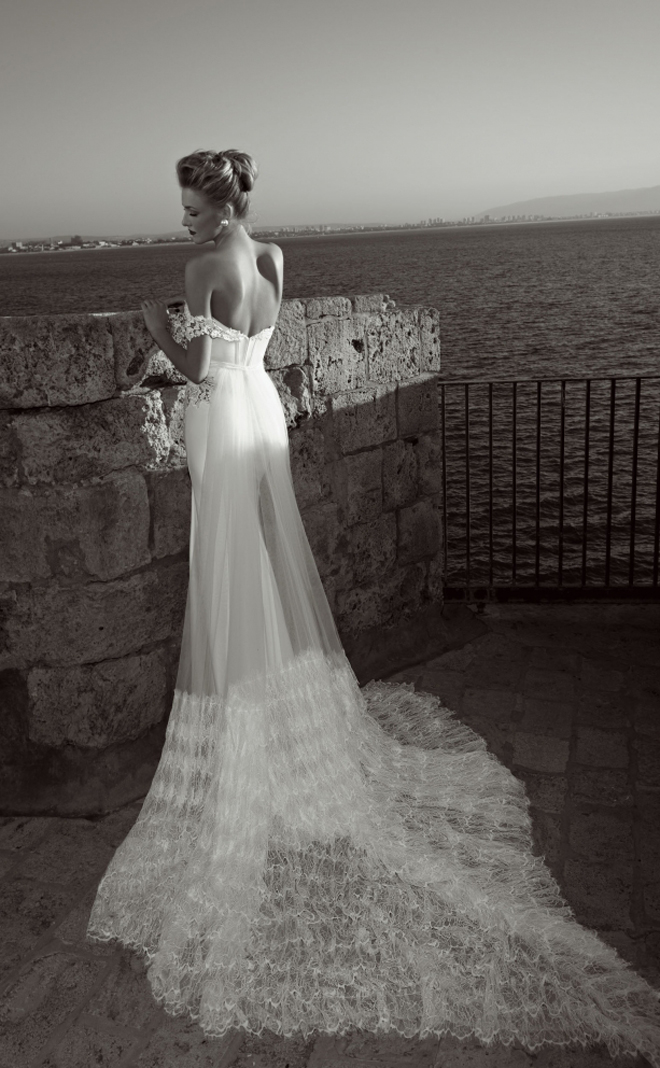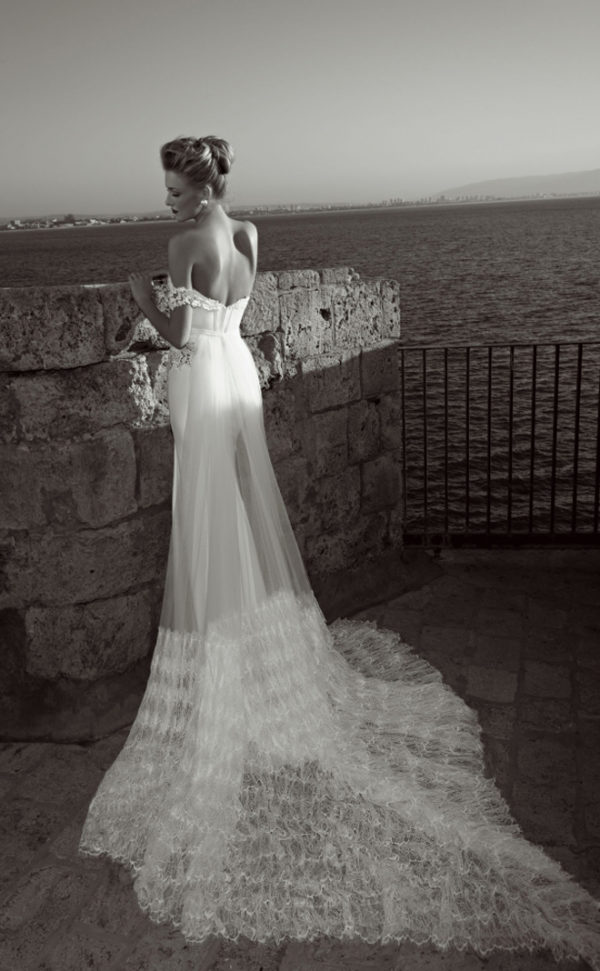 Wedding dress trend: floral
If you want to go gorgeously girly on your most special day, then a floral wedding dress is the right choice for you. From subtle lace flowers through to full-on embroidered blooms, the trend this season is more about applique flowers than a full-on floral print. Floral-covered dresses are so fresh and fun. They are also a perfect choice for an outdoor garden wedding.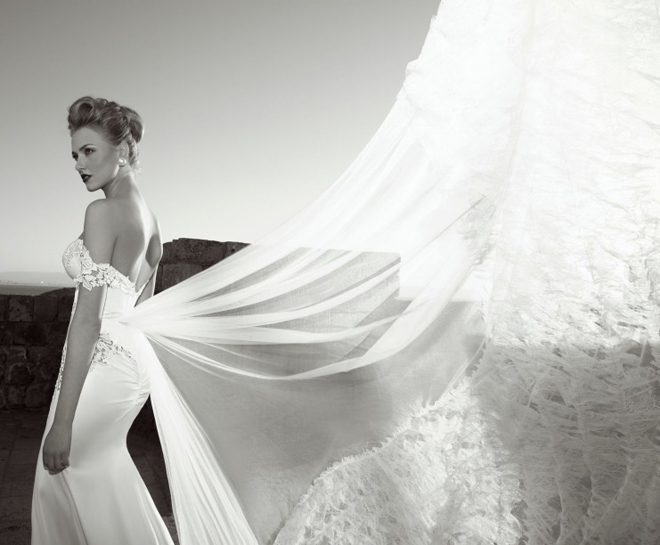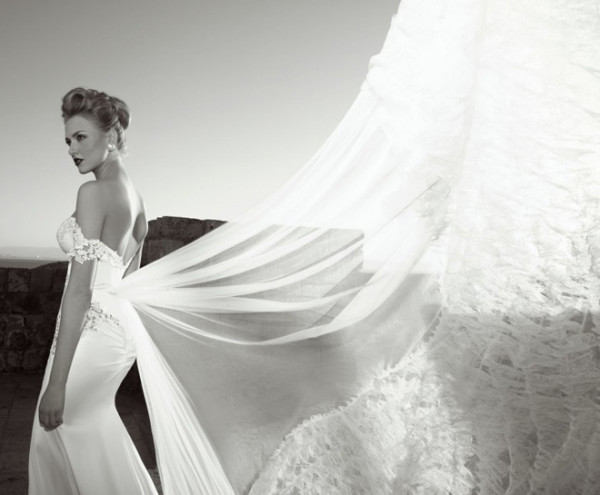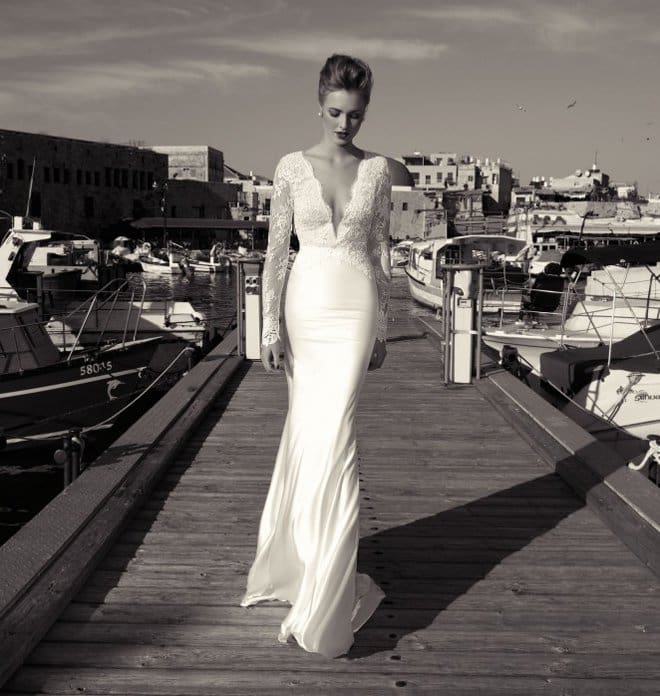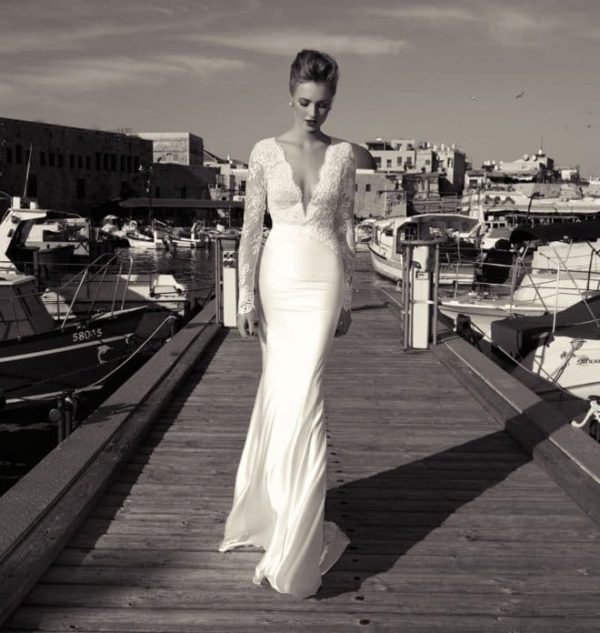 Wedding dress trend: sleeves
We can surely blame Kate Middleton and her iconic McQueen wedding dress for this trend. Since she wore her sleeves wedding dress down the aisle, women get absolutely crazy for the trend. Long sleeves can be demure, but the more sheer the lace the sexiest the style can be. Lace sleeves combined with a simple dress bottom will give a bit of bling to liven up the look.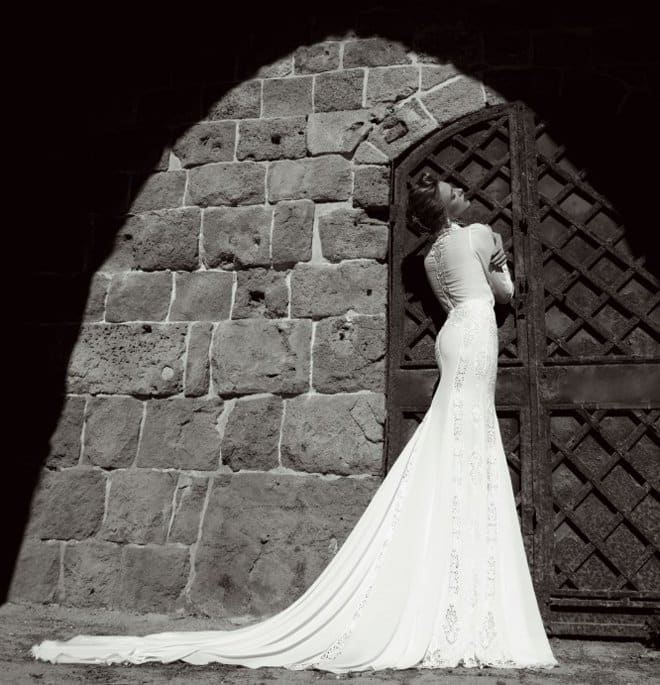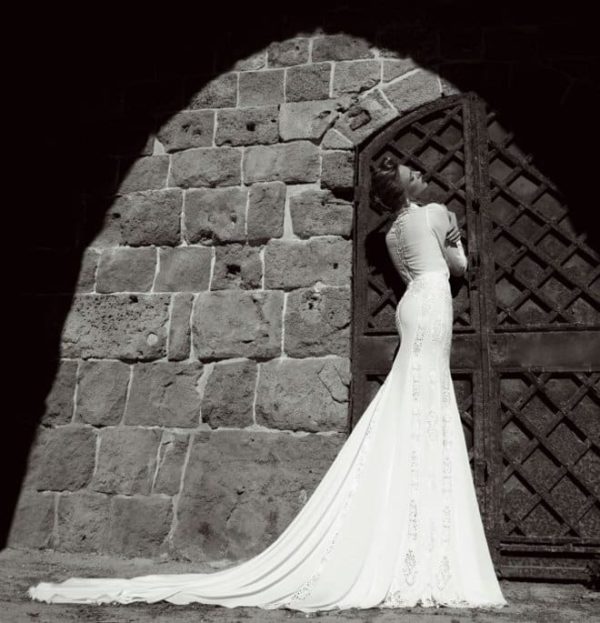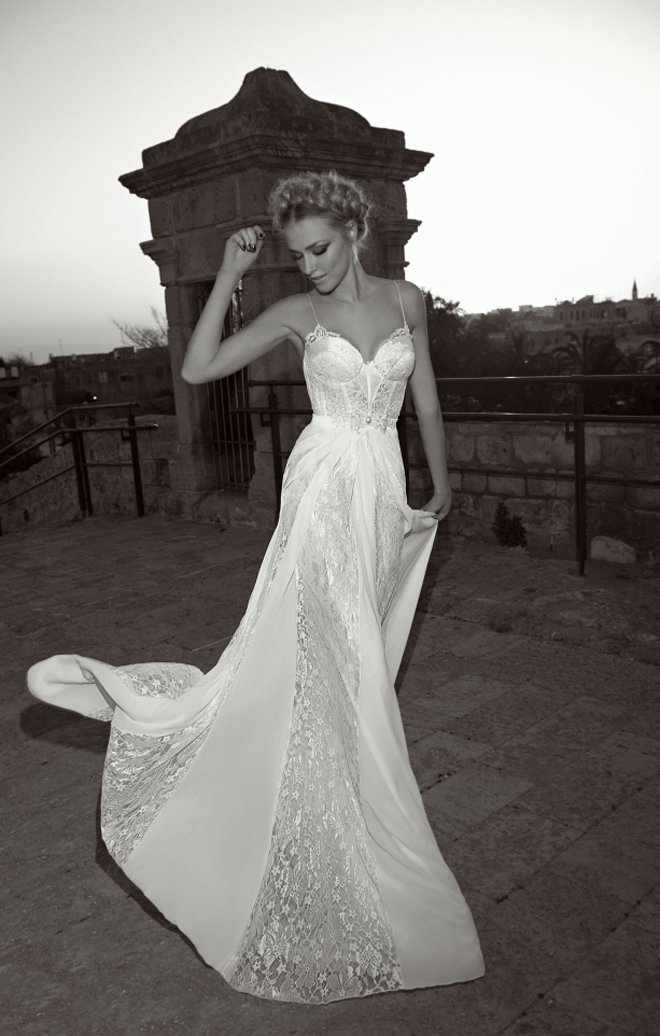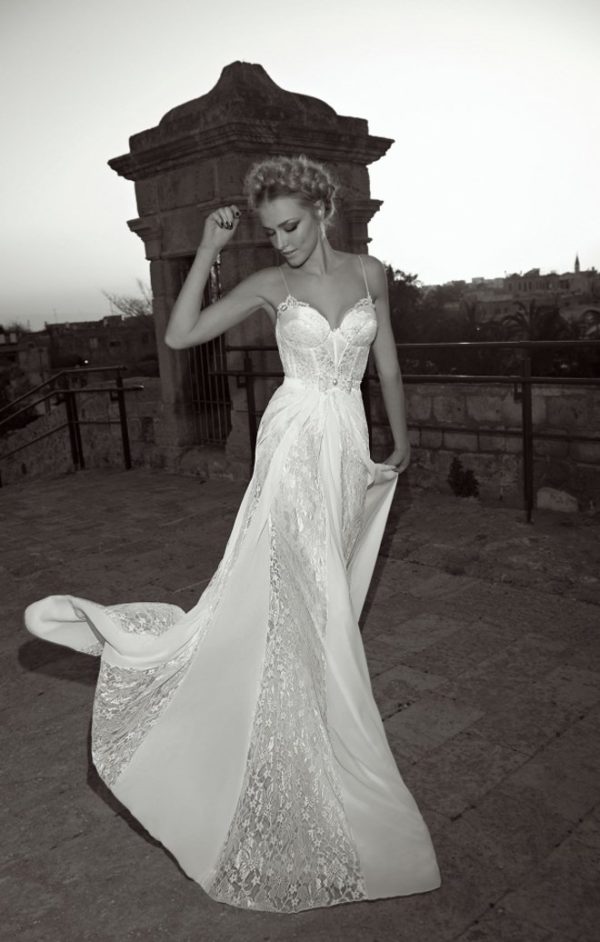 Wedding dress trend: great Gatsby glam
This is one of the trends that we all saw coming, right? It is not a surprise since The Great Gatsby finally hit the big screen and everyone went gaga over Gatsby. The wedding designers were no exception too. Gam 1920s inspiration was all over the runways, so we are not surprised to see gowns glistening with elegant beading and art deco embellishments, finished off with feathers and fringing. You can see the trend in Zoog Studio bridal collection 2013/2014 as well.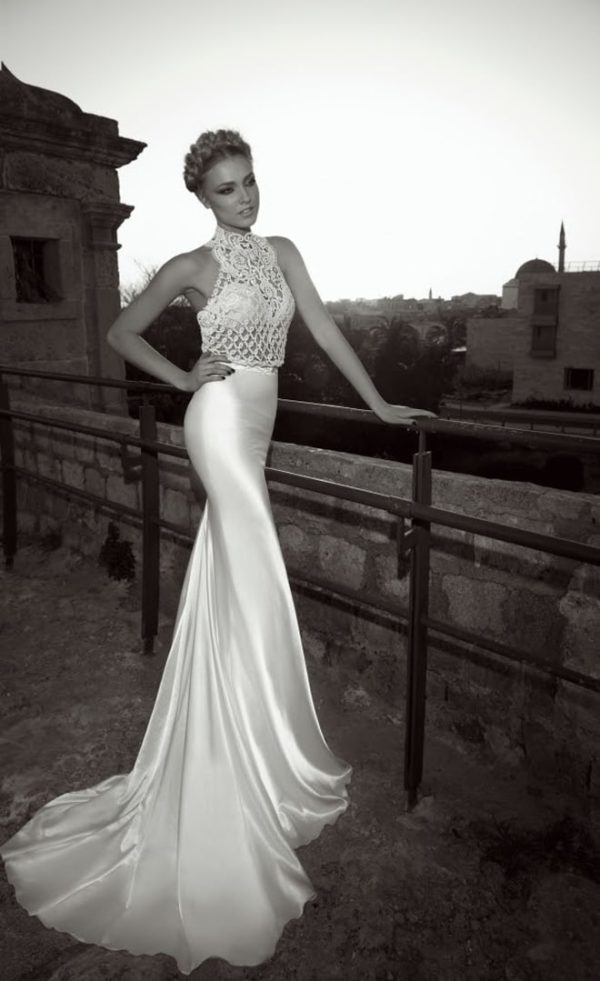 source