Being pregnant in winter may seem as a hard thing at first when you think about dressing yourselves cause you need more clothing pieces on you, but it's definitely not as much as it seems. You need to invest in some staple pieces that can be mixed and matched with other pieces, cardigans and vests, so you would be able to create more versatile outfits that will keep you warm and comfortable. Did you know that the body temperature of pregnant women is higher than usual? You won't feel really cold, believe me! Although dressing in pregnancy can be challenging, you can create lots of stylish combinations that will get you through the most wonderful period of your life in a cozy and fashionable way. Scroll down through the photos below and see the Winter Maternity Outfits That Will Make You Look Chic And Feel Comfy. If you need inspiration from pregnant celebrities don't miss to see the pregnant and beautiful Eva Longoria and the most stylish maternity looks of Megan Markle.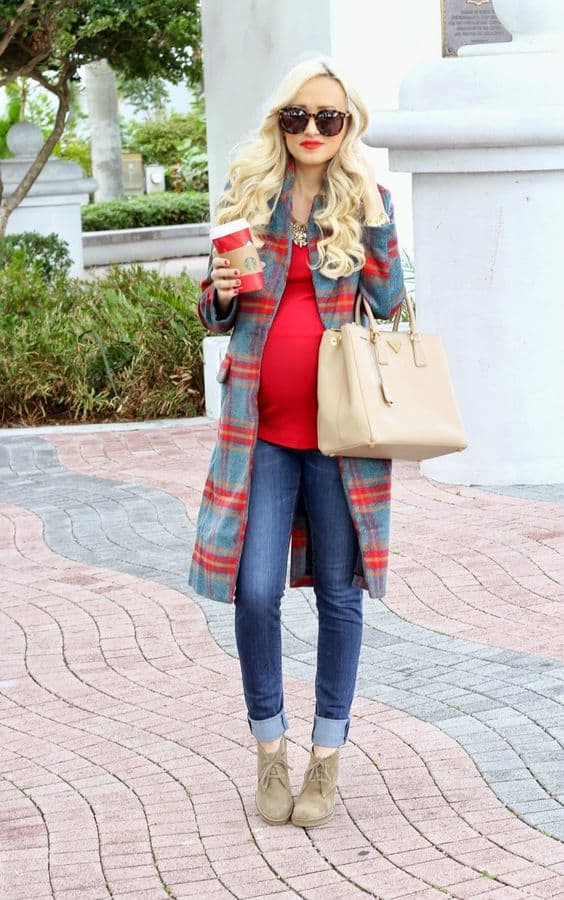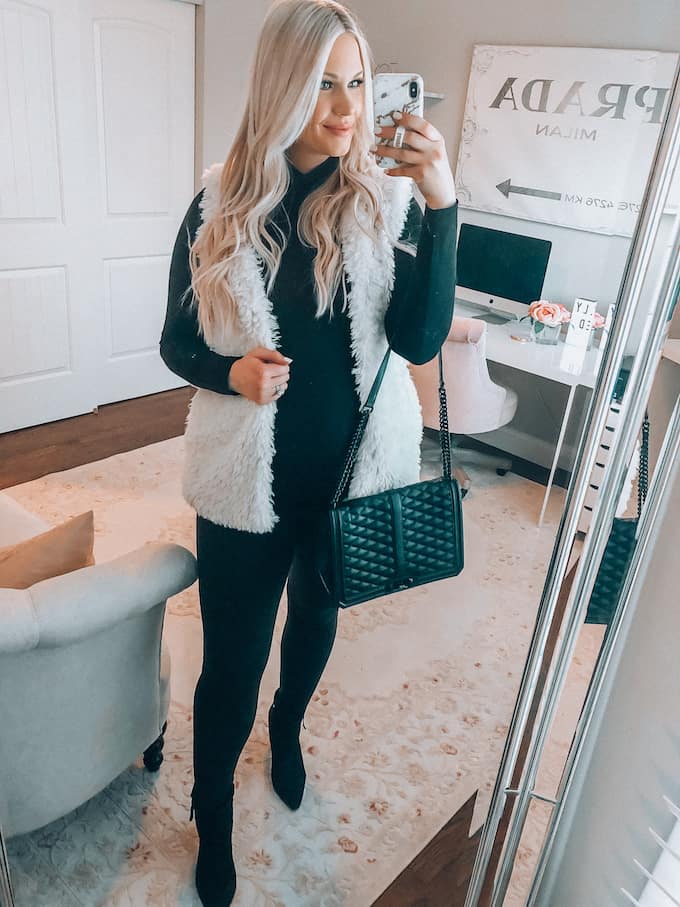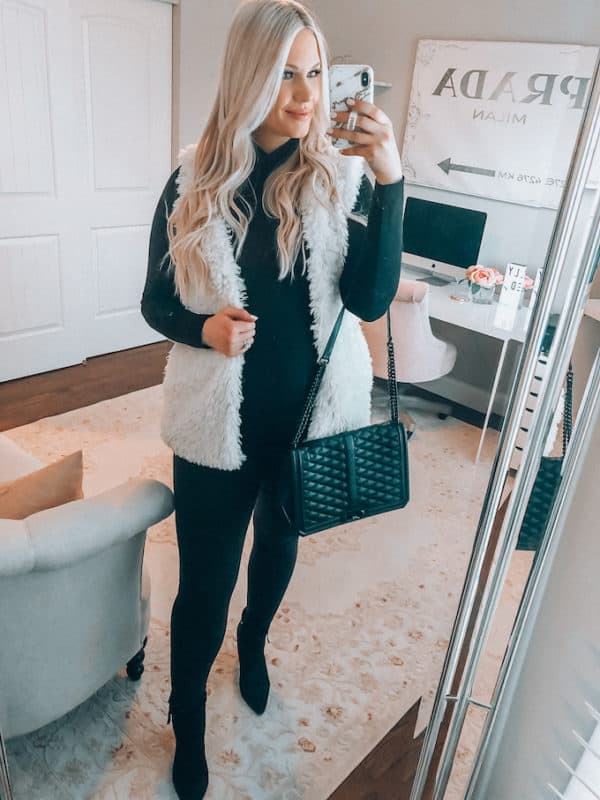 If you love to wear jeans make sure you get the maternity jeans for yourselves and continue to rock them during your pregnancy as well. You can wear them for different occasions, so this make them a staple piece that you have to own.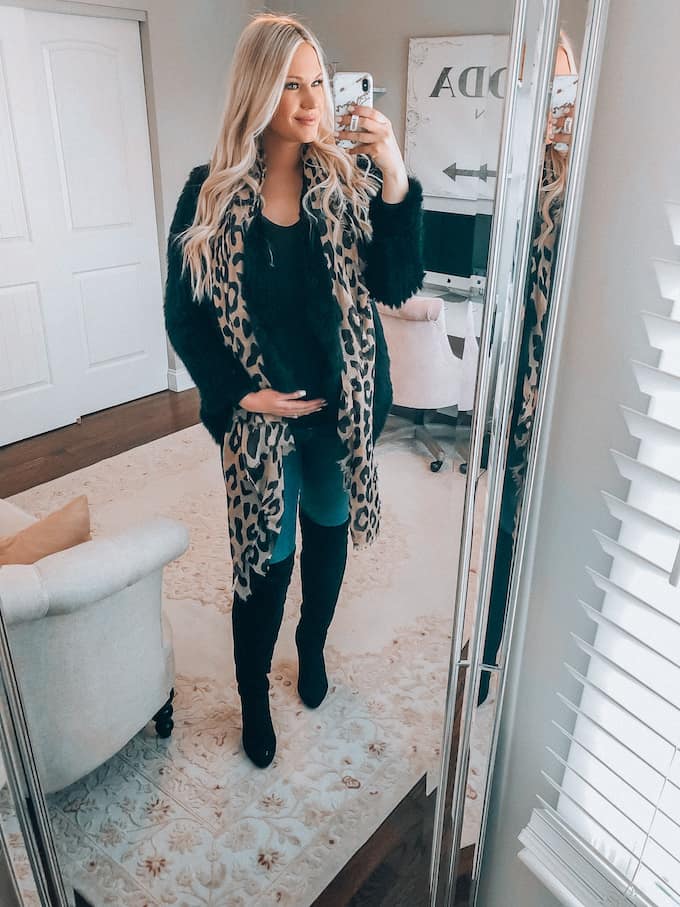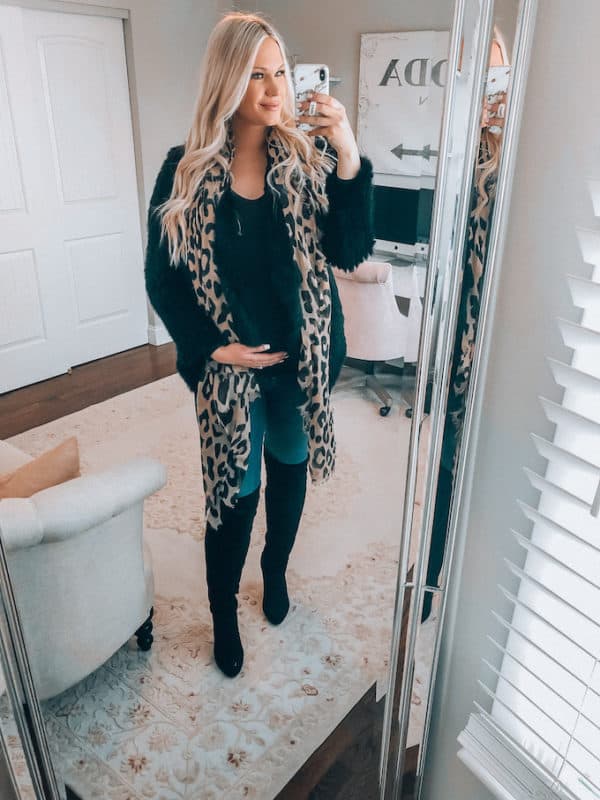 The easiest way to style a baby bump is to wear a dress. Now that the temperatures are dropping in winter you have to get the sweater dress cause it will keep you warm and cozy. Over the knees boots are a great choice when you are considering your foot wear, and don't skip the accessories as well. The belt will give you a more flattering and chic look.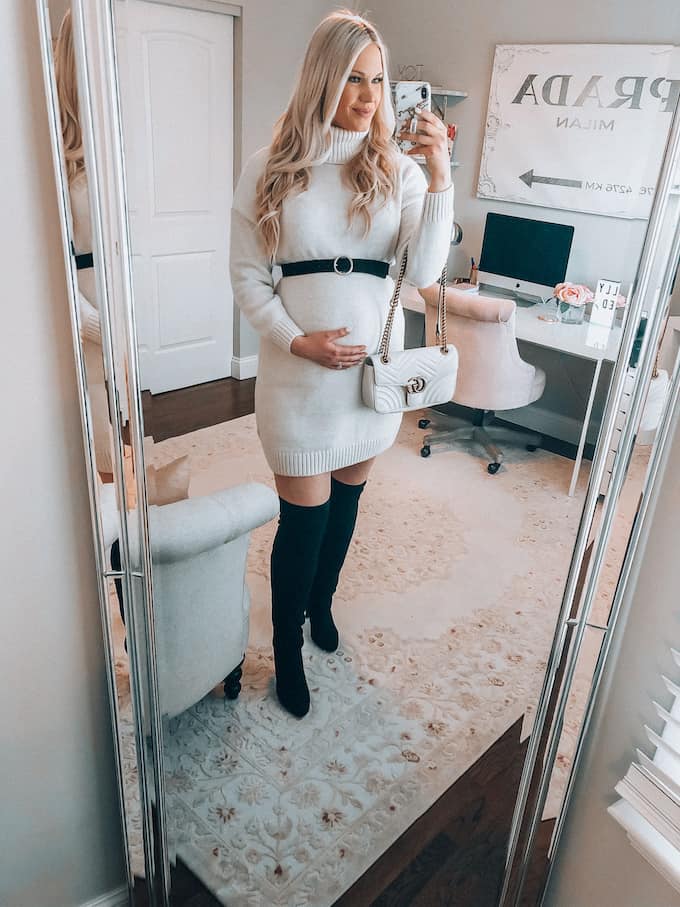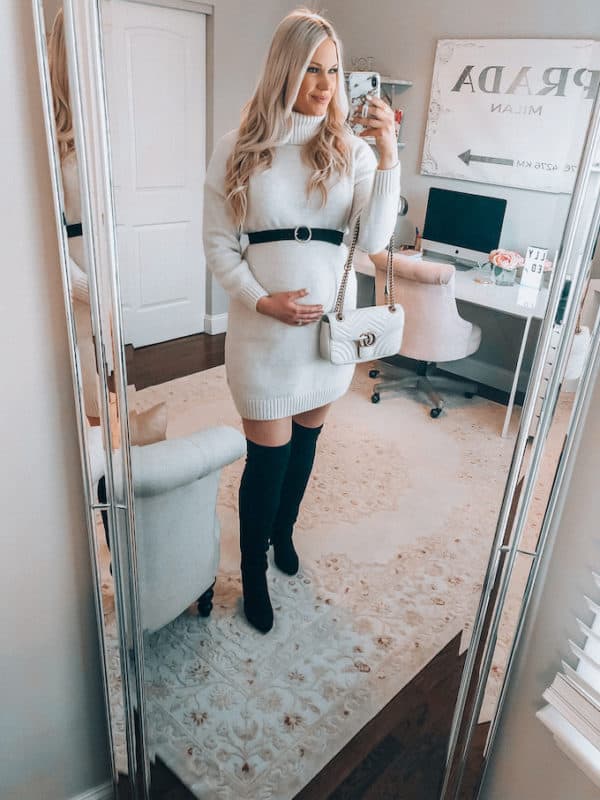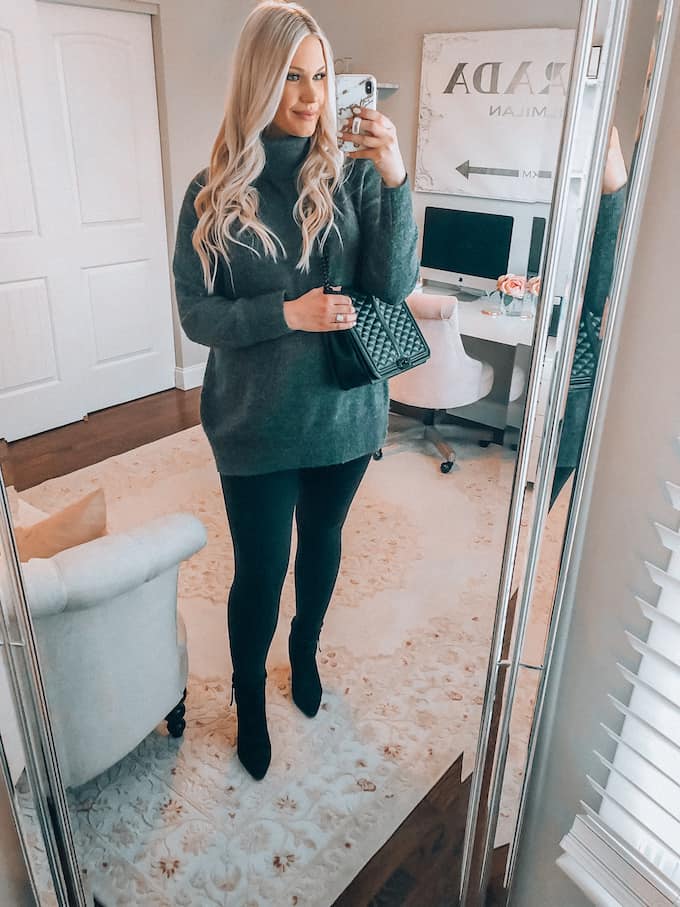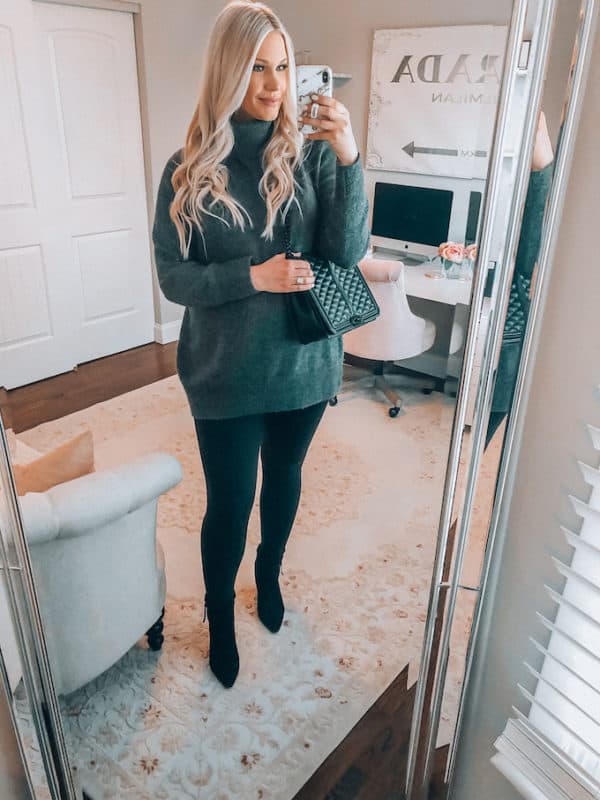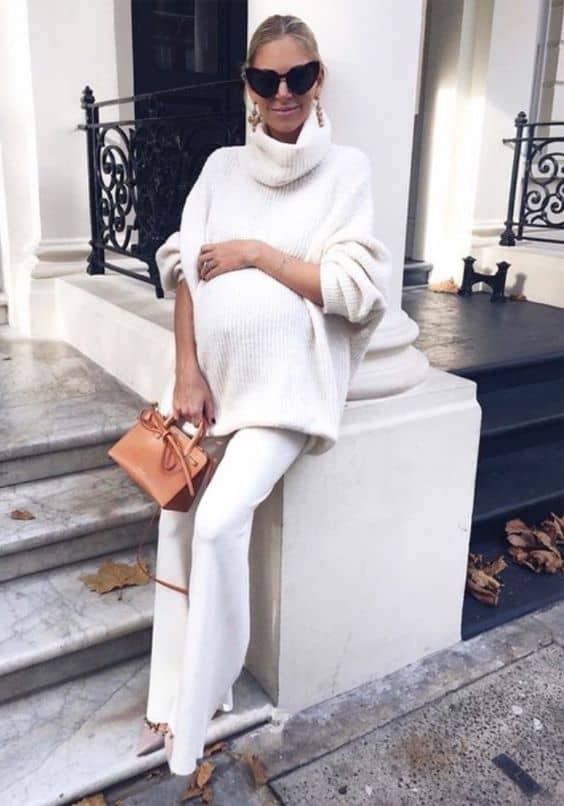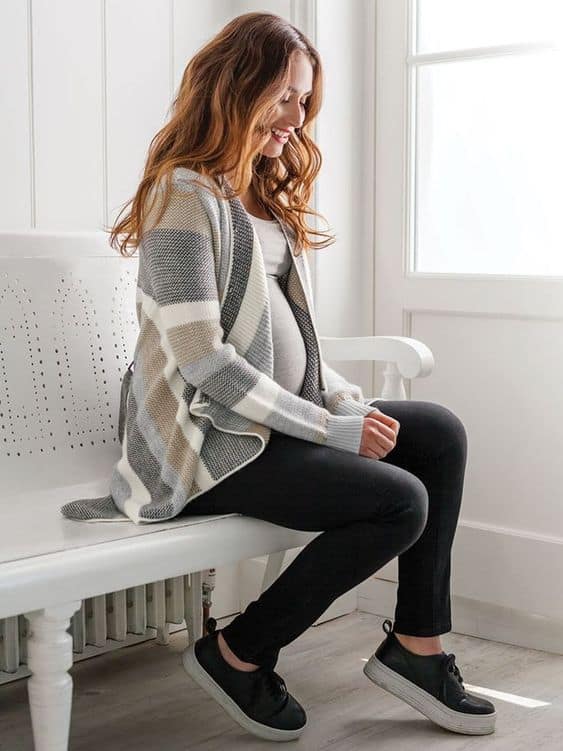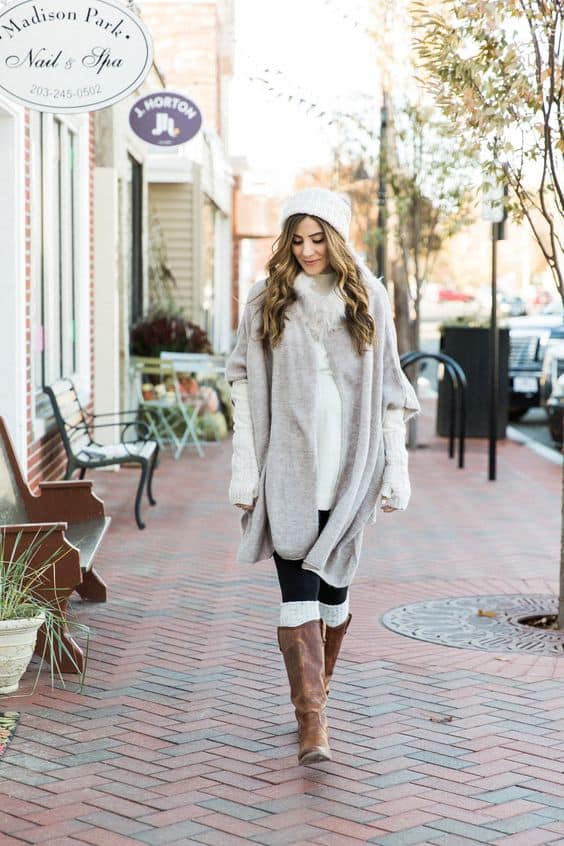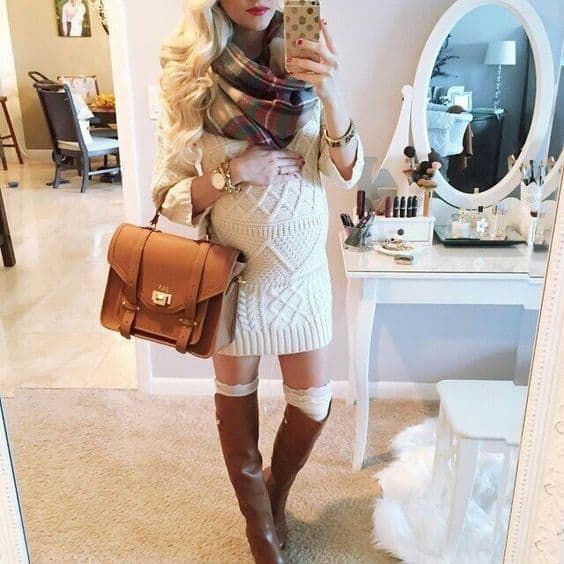 Do you want to make a statement and make everyone turn heads when you pass by the street? Check out this outfit and try to recreate it. This fur coat is ideal for you if you don't want to button it up, if not go and look for some maternity coats.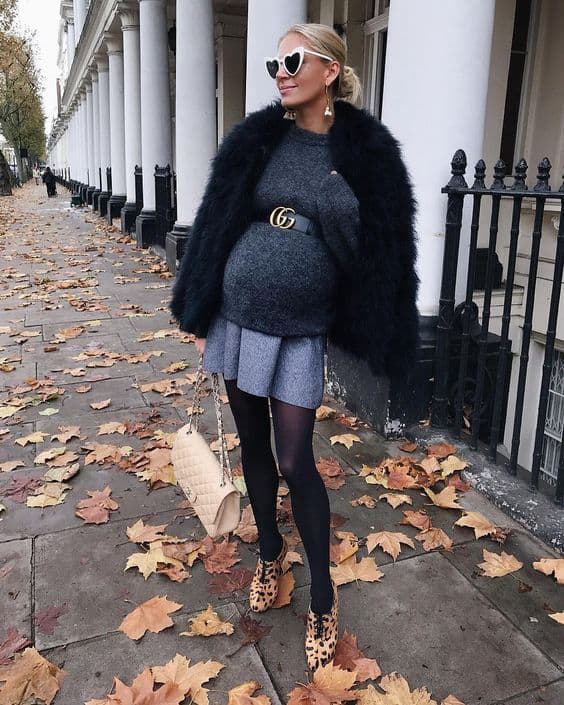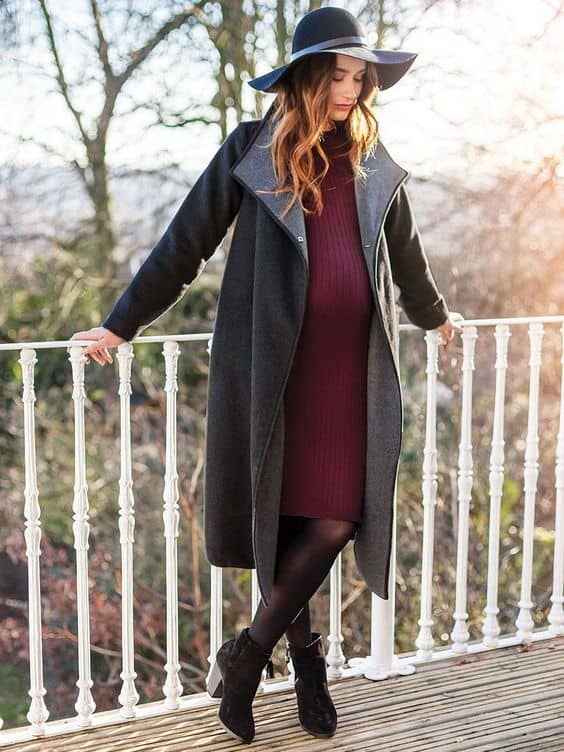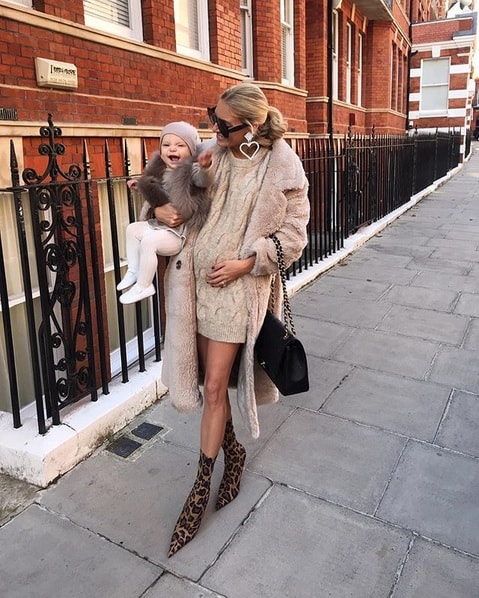 The leggings are also the most popular piece of clothing among pregnant women. You can wear them at home and outdoors with a comfortable top and flat boots. You may want to skip the heels if you are going to walk long distances.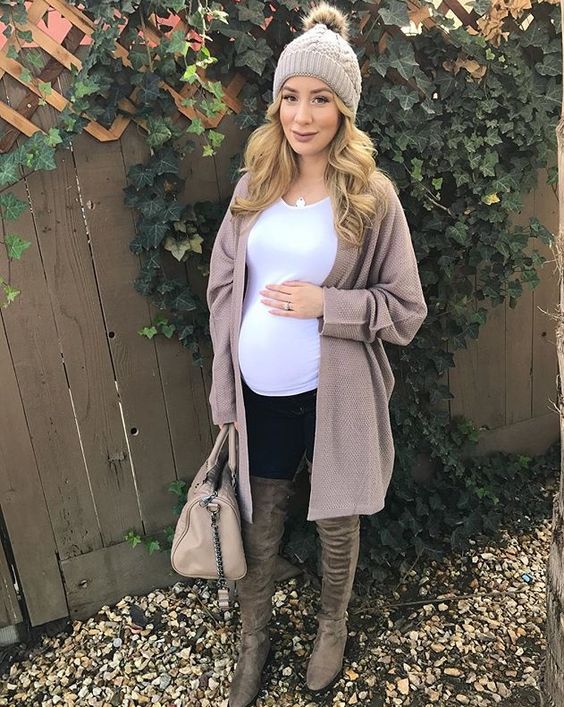 This lovely nine months can be styled in some pretty fashionable ways, and I hope that we have inspired you with some great maternity outfits here!