Summer is right behind the corner. Are you ready for so many funny moments on the beach already? Have you already started organizing your summer closet? If you are missing beach dresses in your wardrobe and you plan to purchase new ones, don't miss our "how to choose the best beach dresses ever" guide. You will enjoy it!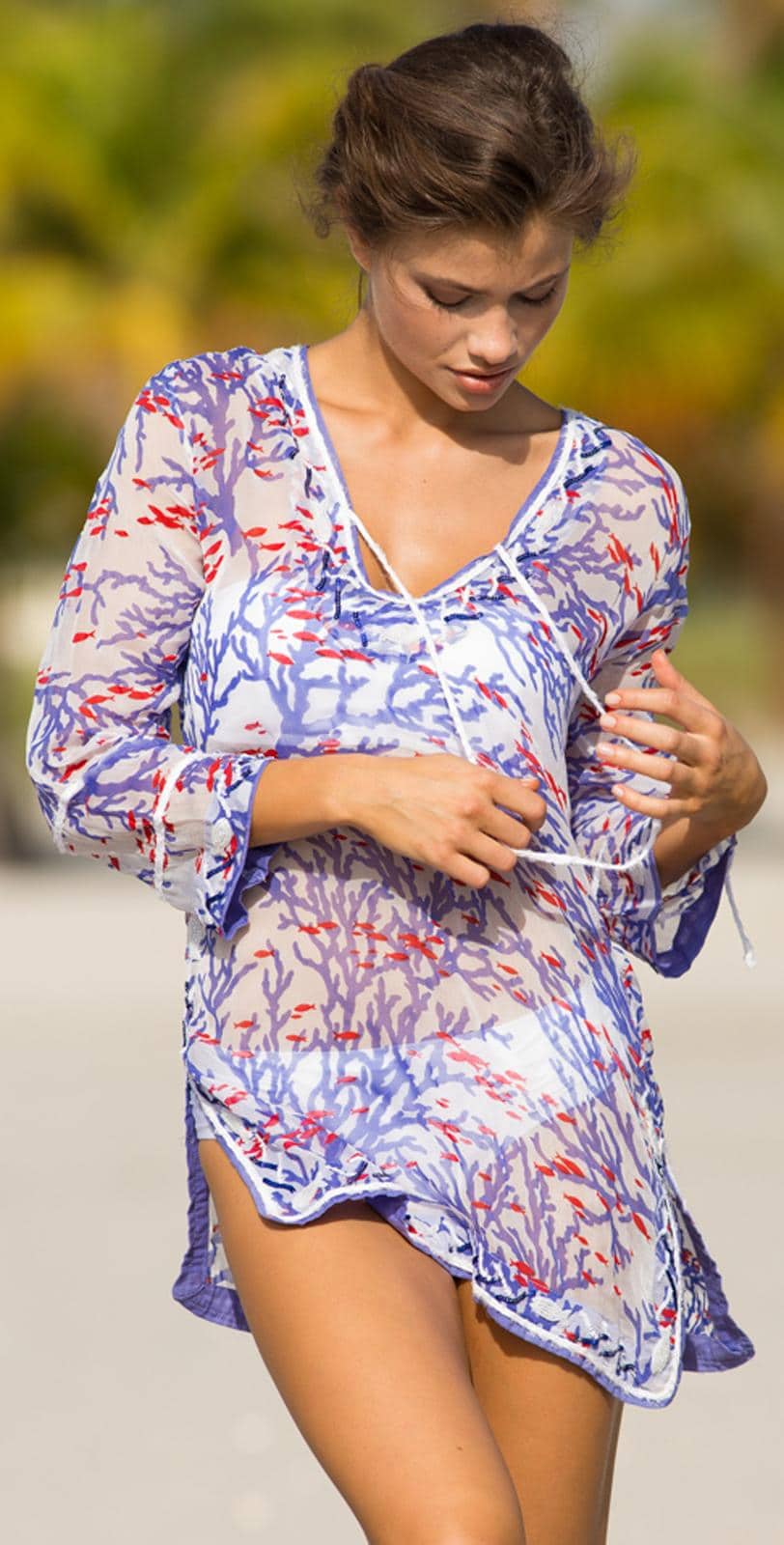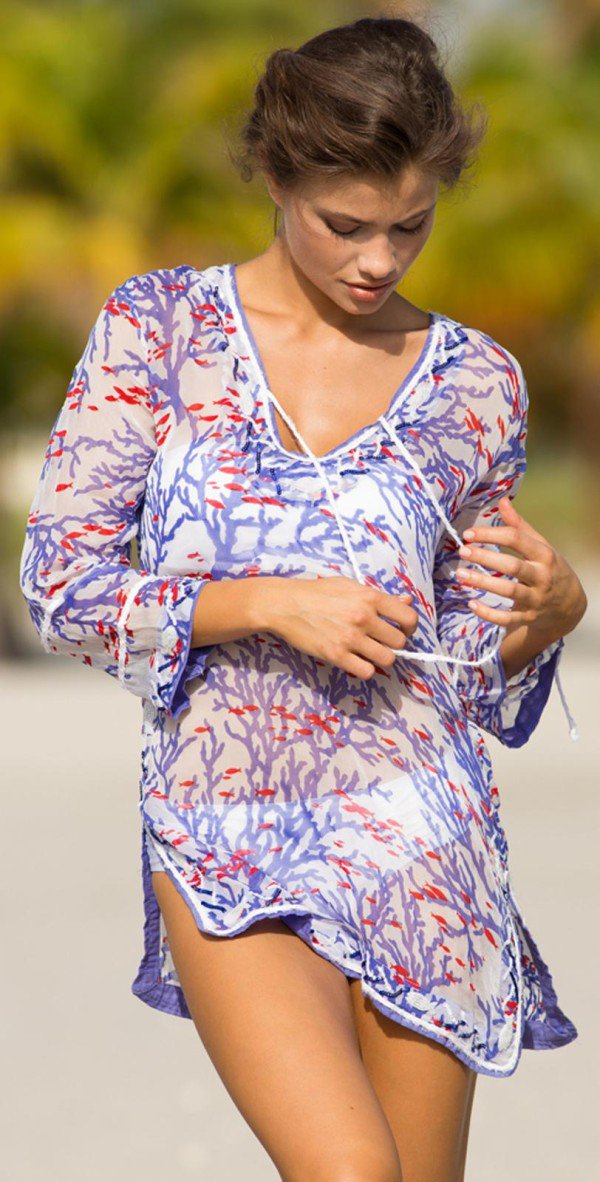 source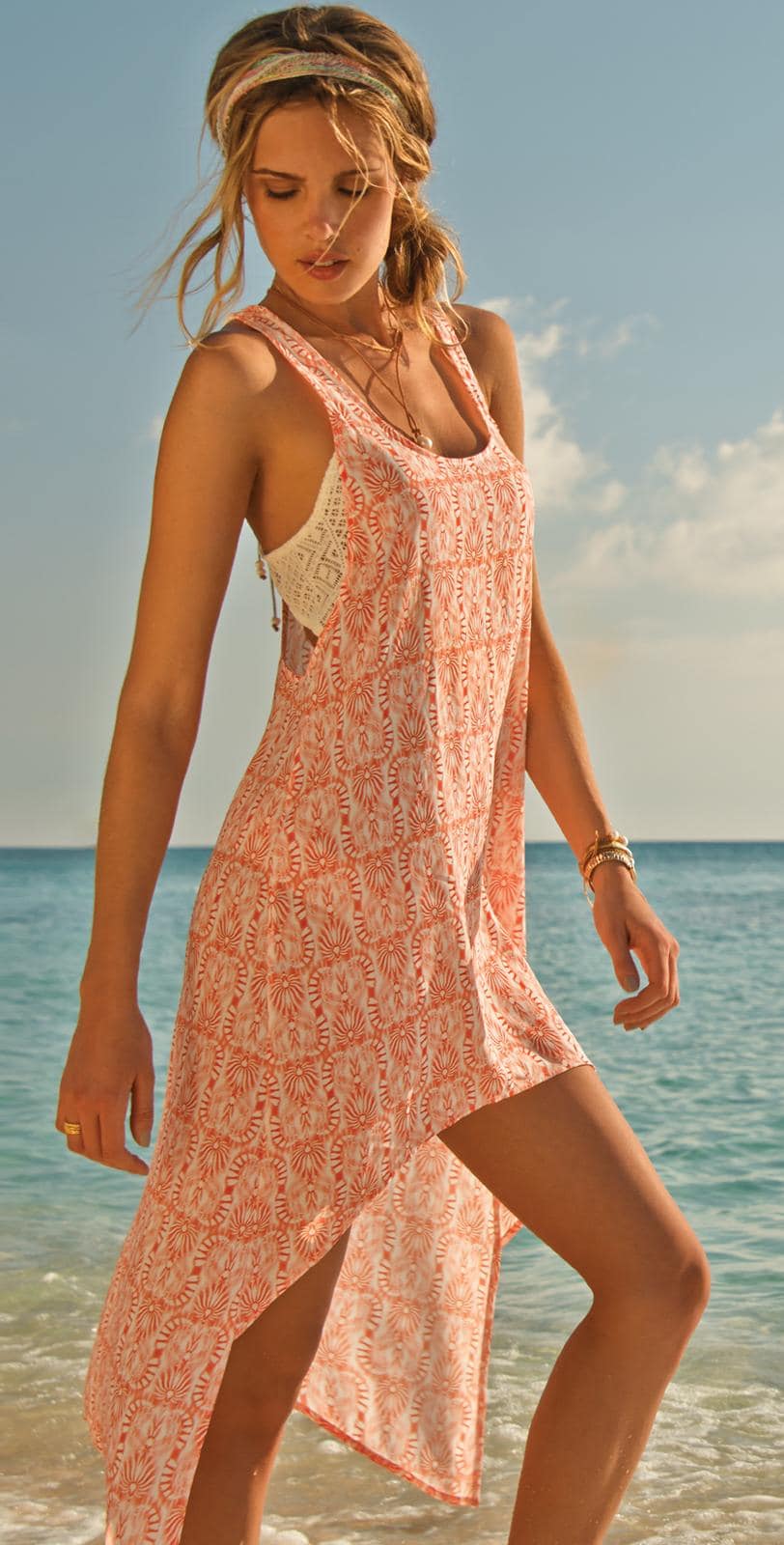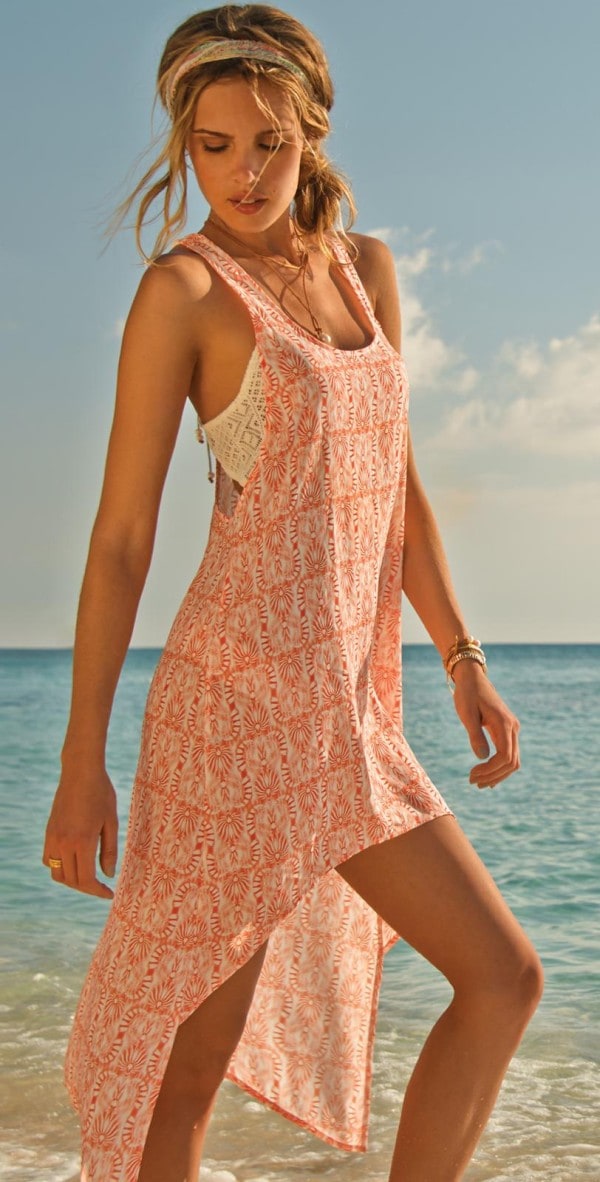 source
Consider the fabric
Summer beach dresses should be made from light fabrics and provide you with a relaxed feel. Always keep this in mind when shopping for a beach dress. The dress should also have good zippers, stretchable materials, easy-care, and comfort. You can also try online shopping since it offers you a bigger choice when it comes to colors, design, and style that are more suitable for you. And, you will avoid the warmth of the shopping during summer. Double benefit!
When it comes to the fabrics that are most suitable for summer dresses silk is considered to be the finest among them all. Cotton is also very popular. The best about cotton is that its drapes do not wrinkle as easily as silk ones. And this is also very important, because you do not want to spend all your summer ironing dresses, right?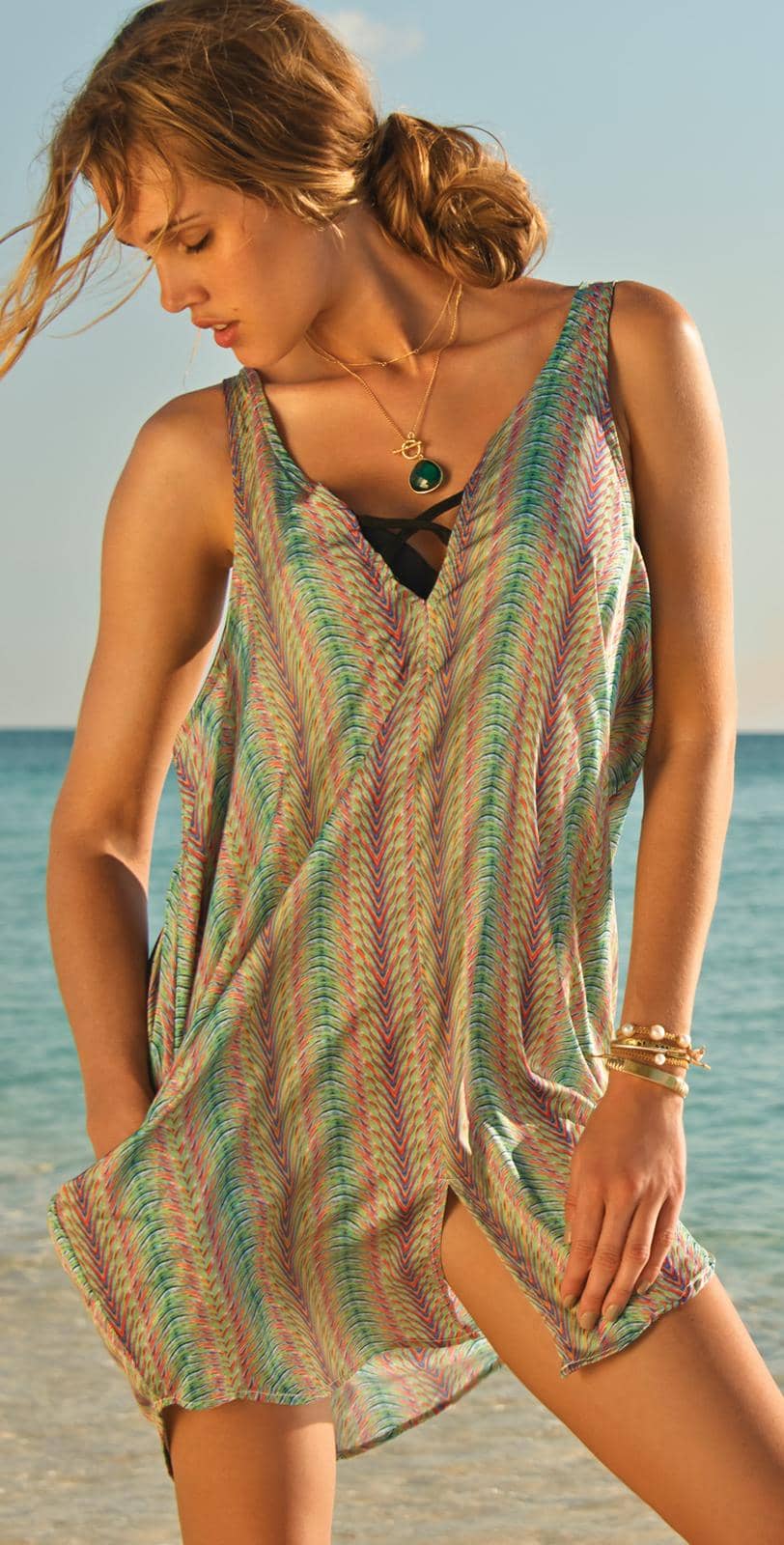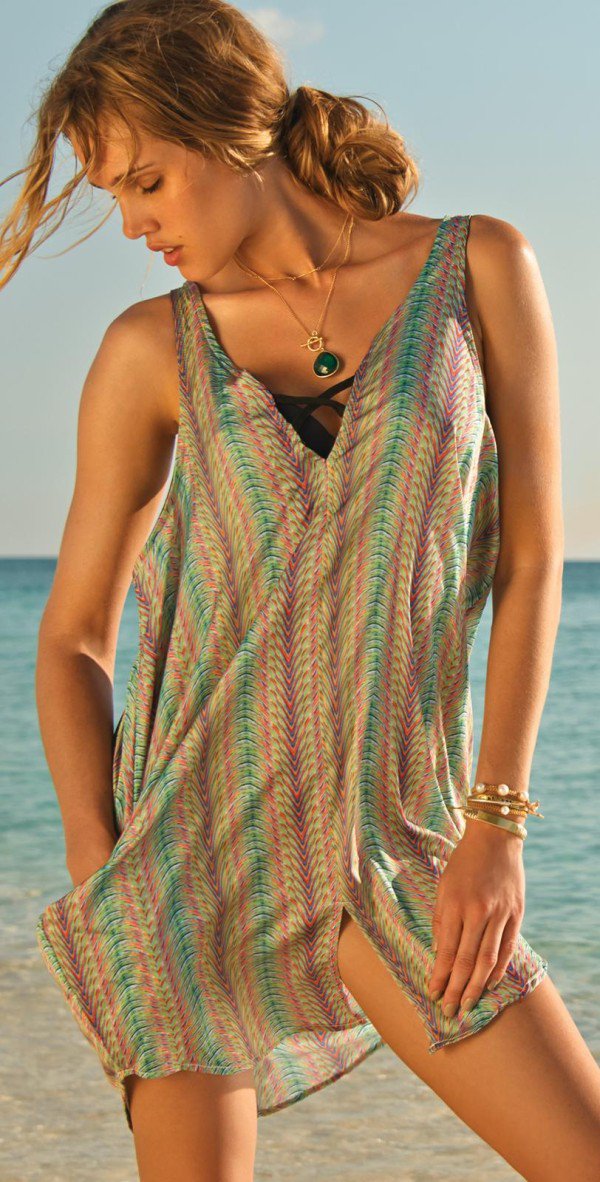 source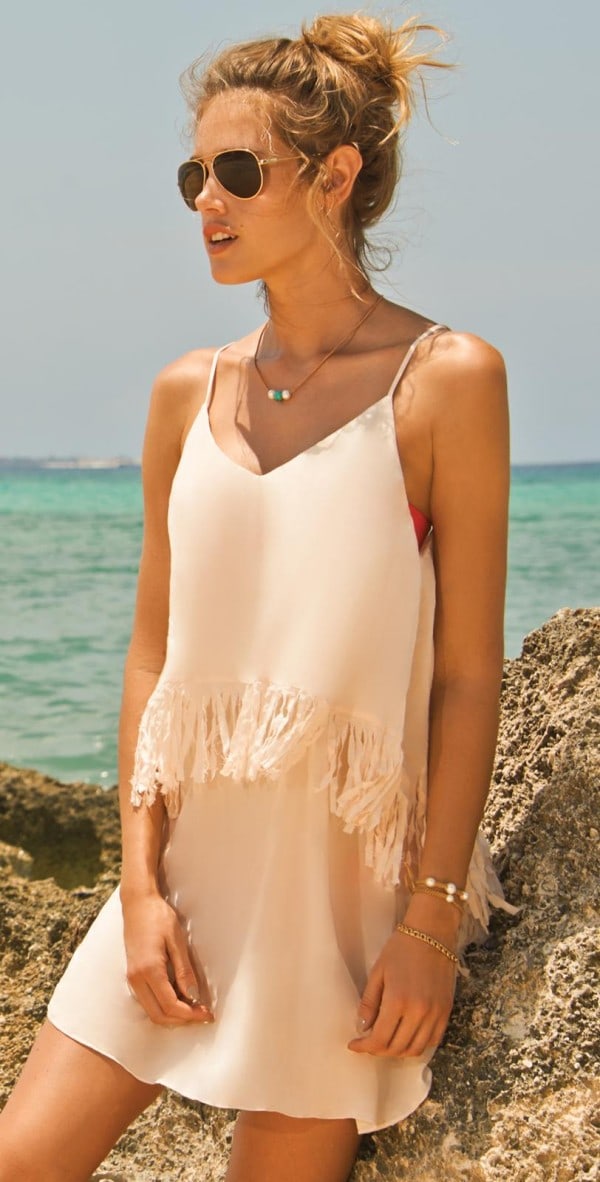 source
Choose the dress that is right for you
There are many different designs of beach dresses available out there. You can always go for a short dress and a casual look that will keep you fresh even when the temperatures rise so high. Or, you can opt for a longer or maxi beach dress if you want to make a statement while walking down the beach. Short dresses are perfect for styling a casual look for taking cocktails with friends at the beach bar. Maxi dresses on the other side are more formal and could be a perfect choice to impress your date on a summer night. Also, try to choose a color that is comfortable and cool enough for summer hotness.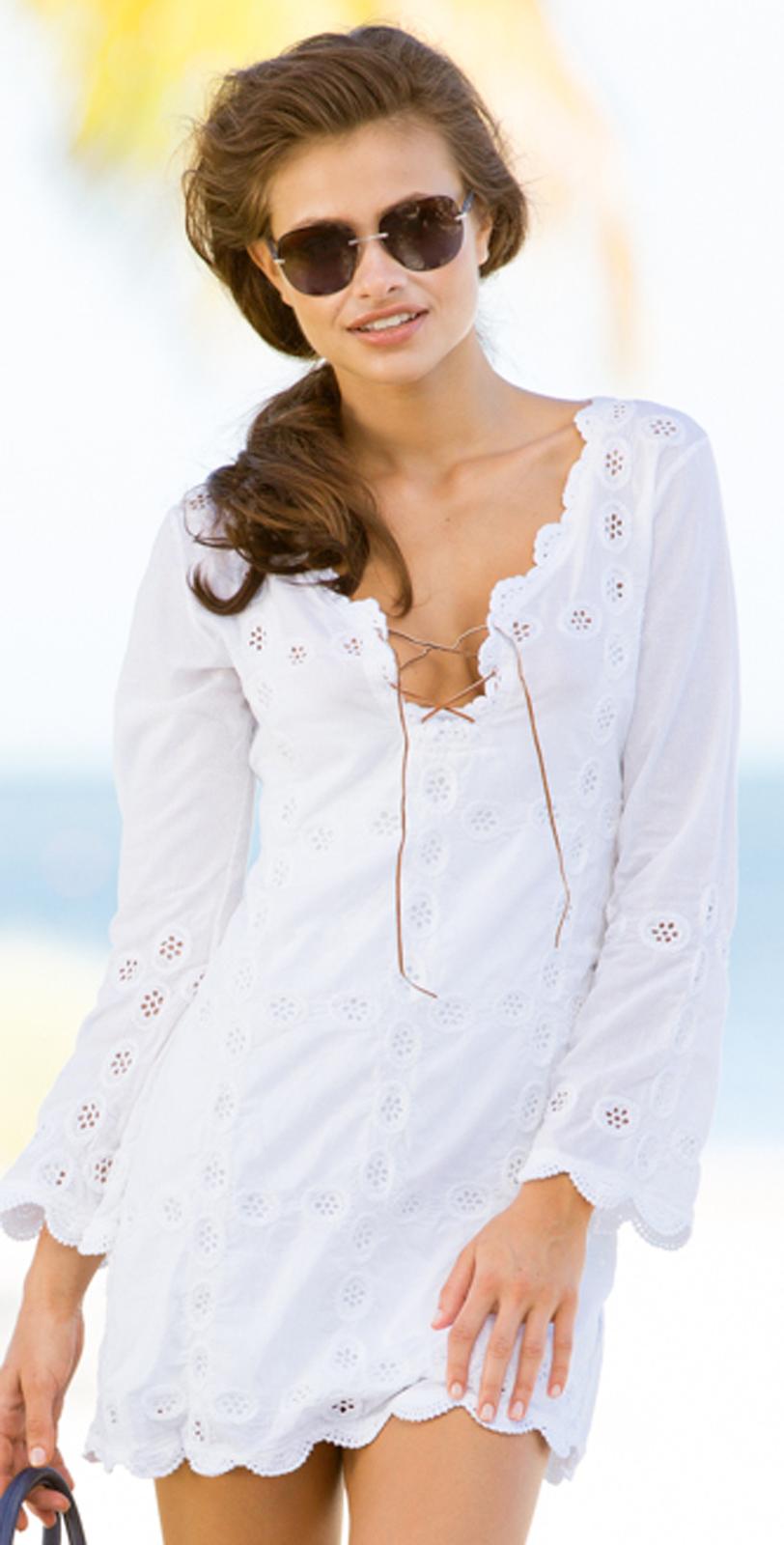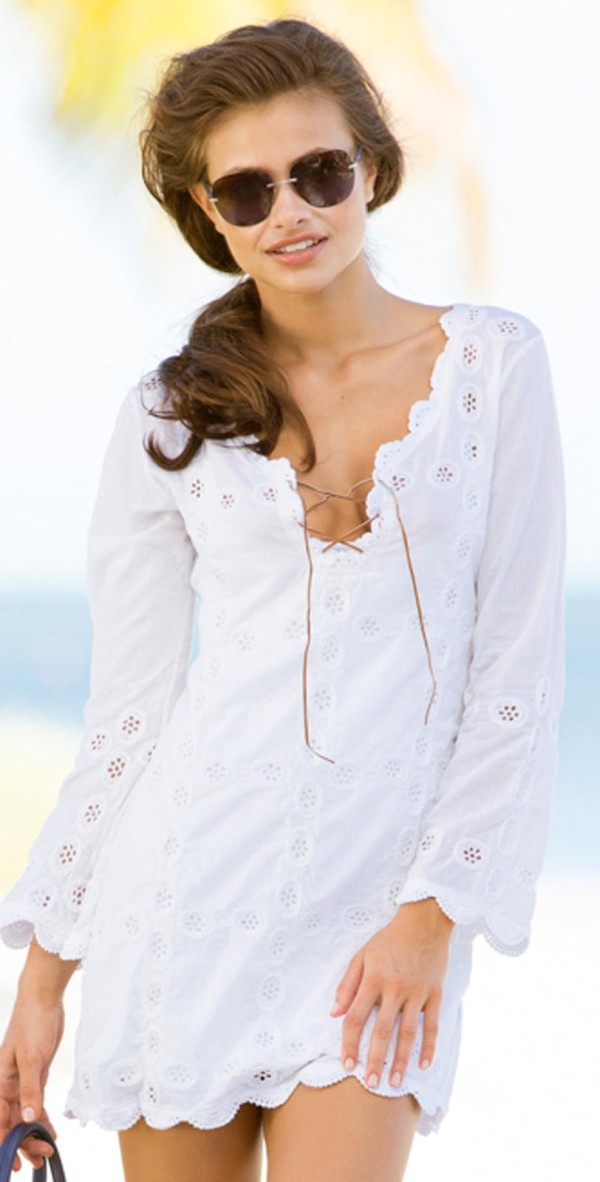 source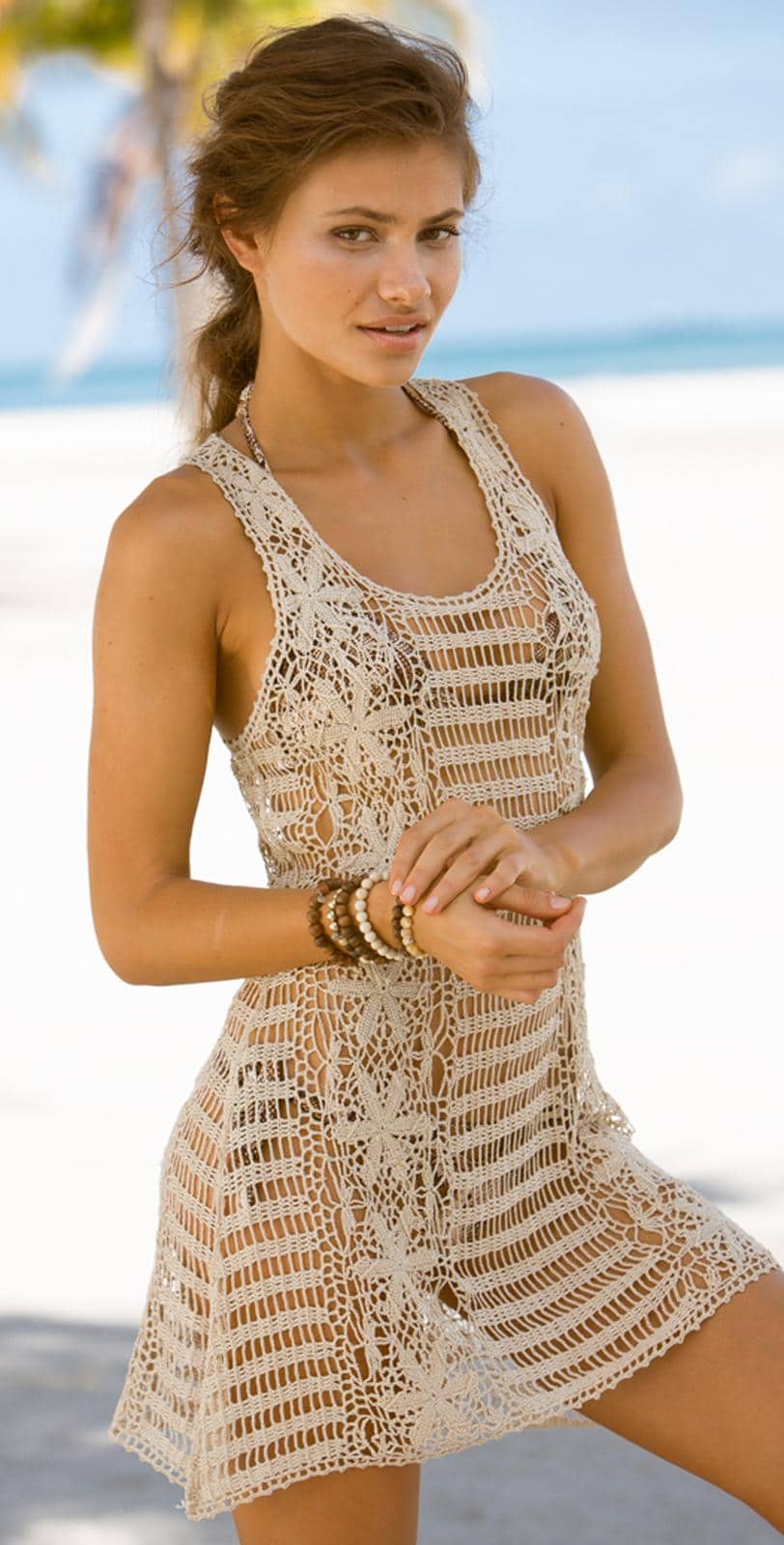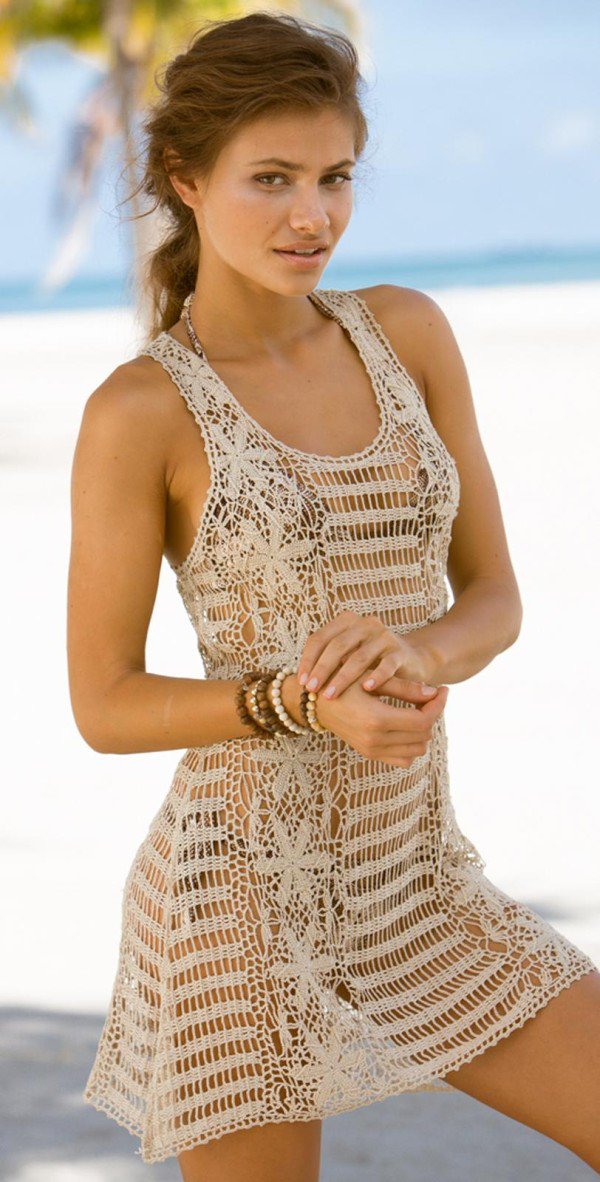 source
The color!
Summer dresses should be brightly colored. But, of course, you can get summer beach dresses in any shade of your choice. A dark color is also a wise choice since it will be warm and flattering. You can also opt for a printed beach dress. Floral prints are among the most popular when it comes to summer clothing. But, you can also choose any pattern of your choice or try to mix different prints and create a unique look.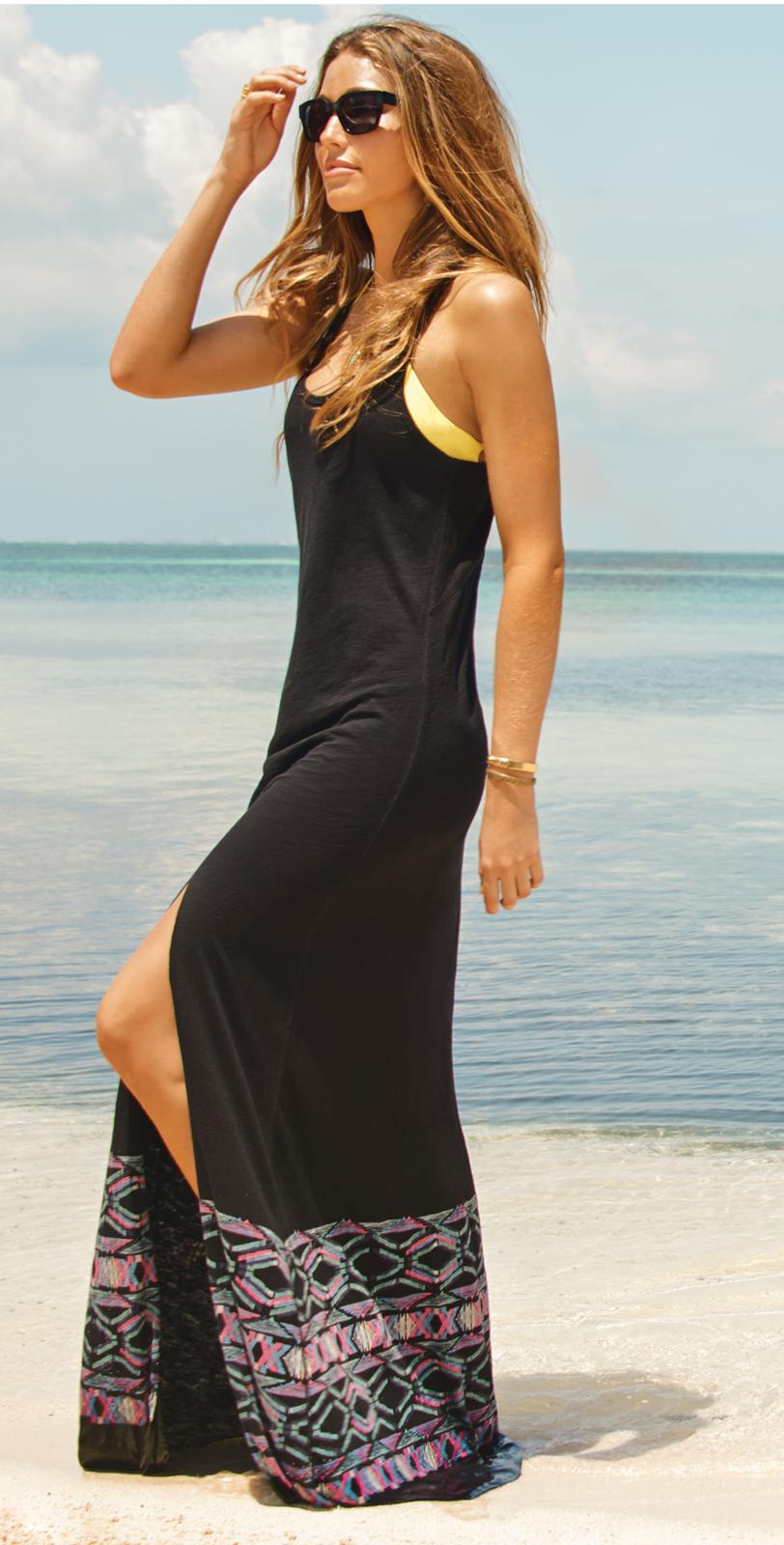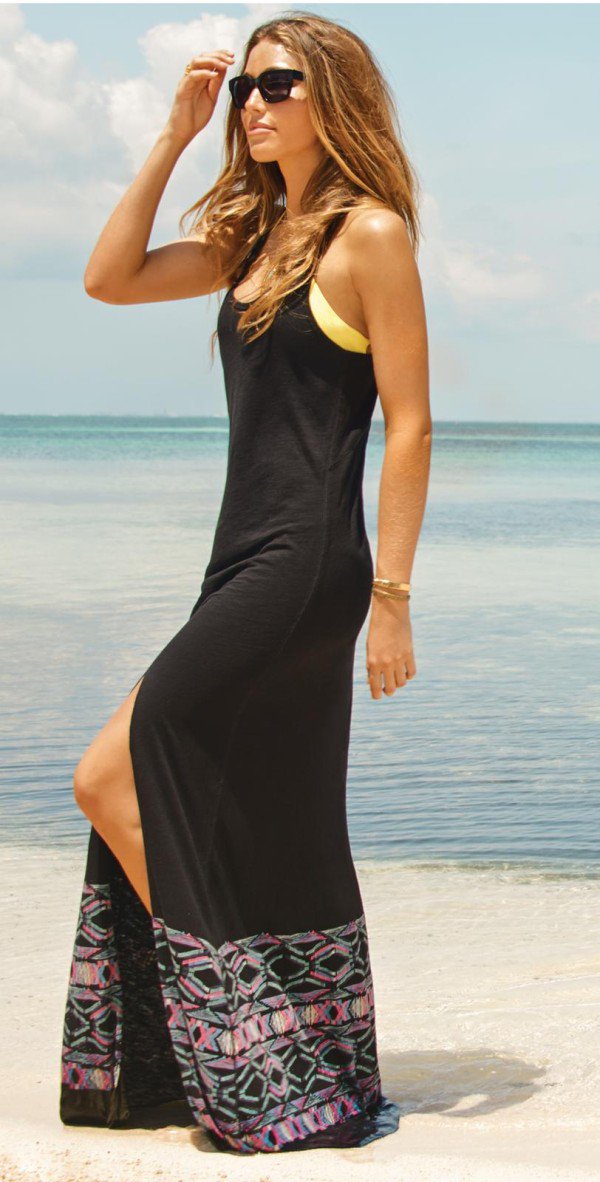 source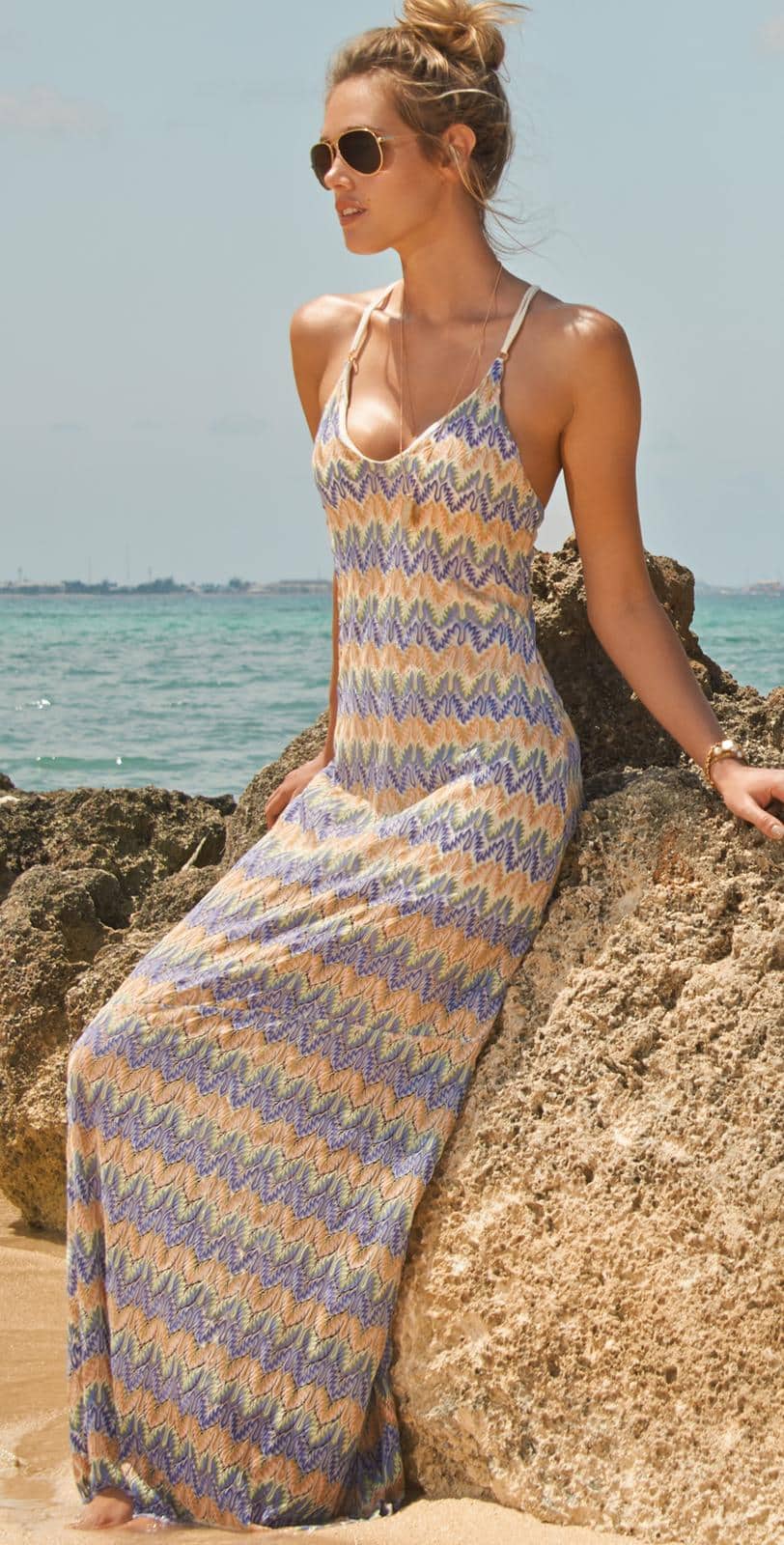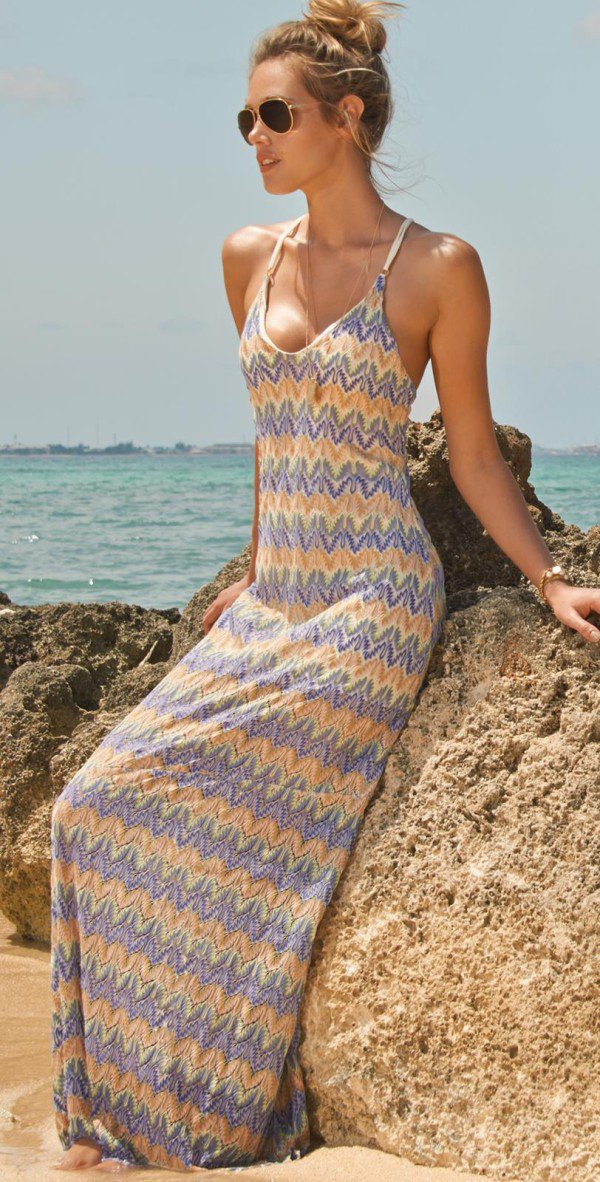 source
With or without straps!?
You can find beach dresses that come with straps or without them. If you want to have a strapless look then you should definitely go for a dress without straps. There are so many different options to choose from. One thing to consider when choosing a strapless dress is that you will need to buy a few more items so that the dress fits you properly. The right underwear is crucial when wearing a dress without straps. No woman wants to put parts of her undergarments exposed in front of everybody's eyes.
When it comes to shoulder beach dresses, we recommend you to choose them if you have a petite figure. They will give the illusion of a much bigger and fuller torso. One thing to consider when shopping for a shoulder dress is to buy one in the same color as your skin. Otherwise, the dress will look too odd and won't make you feel comfortable while wearing it.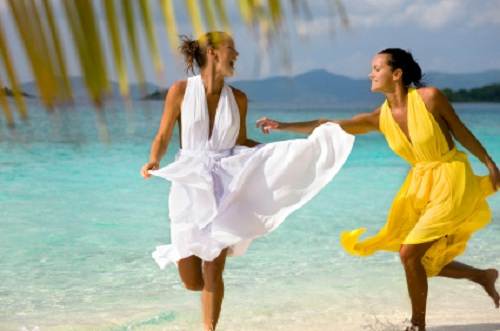 source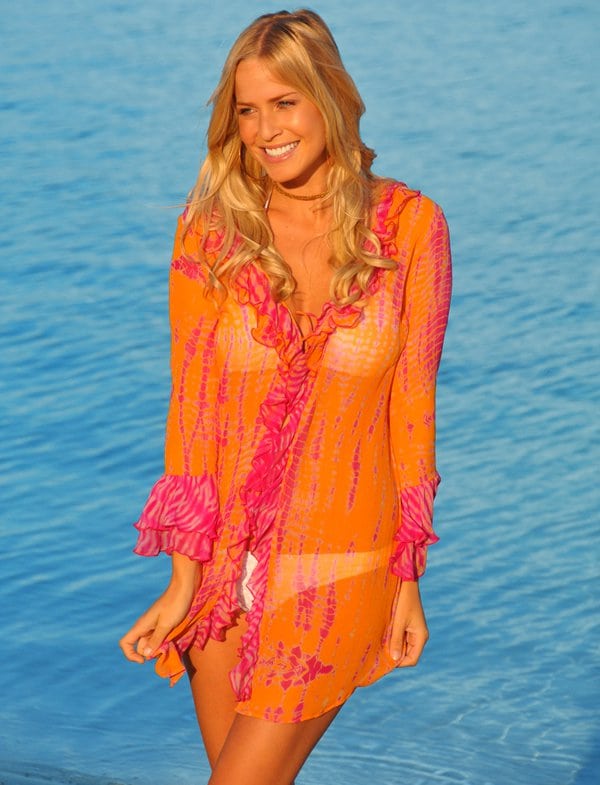 source
source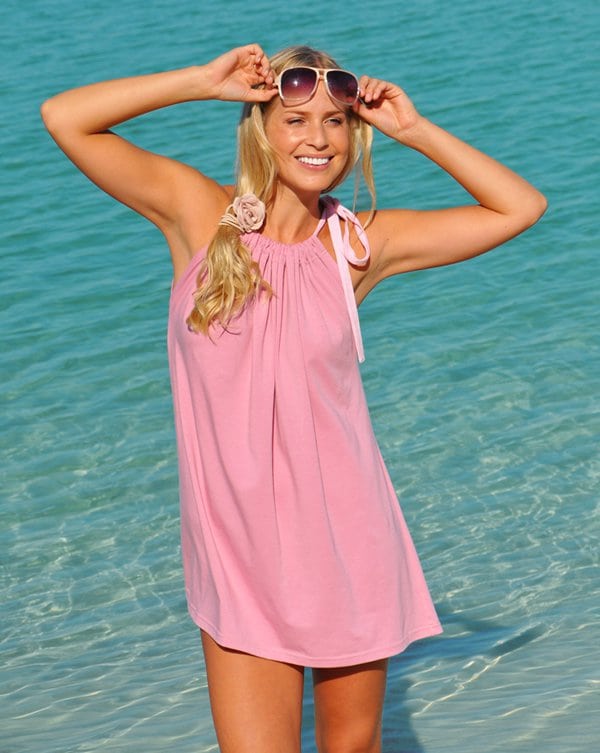 source
Where to shop?
There are so many different styles and designs of beach dresses available right now. If you want something basic and casual then you can find it in the retail store near you. But, if you prefer something more stylish, then you may have to visit a fashion boutique. Today, there are so many stores that are specialized in selling summer dresses. Again, you can always shop online and use all the advantages of shopping from the comfort of your home.
The best about shopping in the store is that you can try on the dress and see if that style suits you properly. Also, you can try on many other different styles of beach dresses until you find the one that fits you. On the other side, internet shopping offers you more choices since you can visit so many different online stores for a short time without even having to move a step. That means that you can explore a wide variety of styles and designs of beach dresses. The bad side of online shopping is that you may get a dress that won't fit you as it fits the model of the picture you saw the dress on. You will have to return it back and get a new one, which is so exhausting. And different online stores have different returning policies too.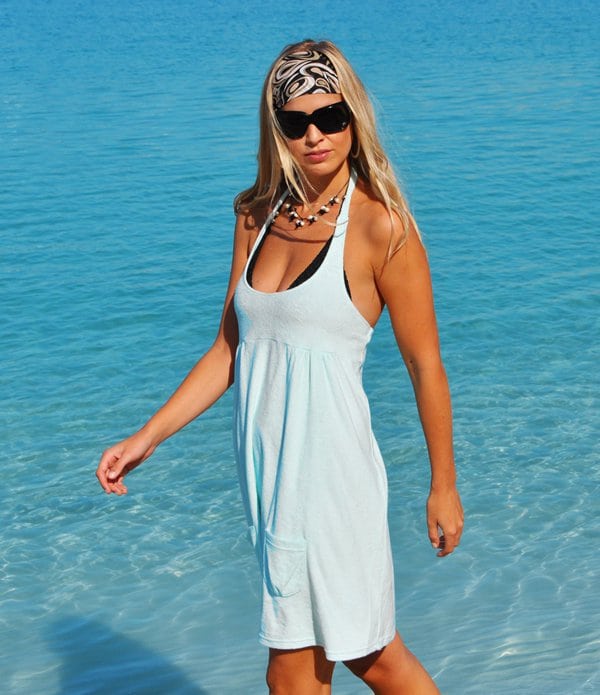 source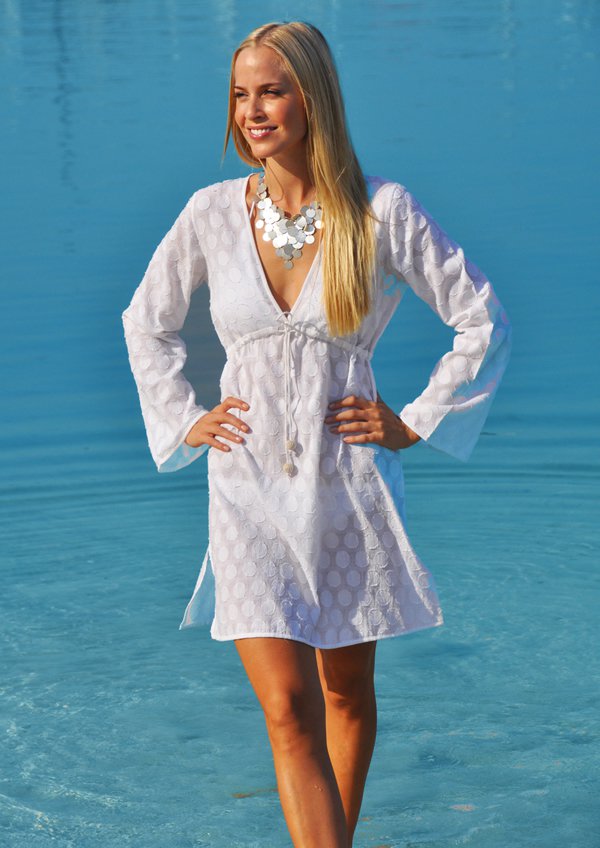 source
Consider the price
One thing to remember when shopping for beach dresses is that you are purchasing a dress that you will be wearing only for a few months. Hence, you need to consider the price first. No one wants to spend a fortune on a dress that will wear only a few times during the year. However, do not opt for too cheap dresses either. They may be cheap now, but they are less quality and won't last too much. So, the next summer you will need to buy a new one. The optimal choice is to buy a quality dress at a reasonable price.
source