In 1953, Ian Fleming created a fictional book character, who was quick to become the most famous secret agent in the whole world: James Bond. Good looking, charming and with the license to kill, Bond has become a huge success around the world, especially thanks to the silver adaptions of 007's tales. Actors including Sean Connery, Roger Moore, Timothy Dalton, Pierce Brosnan, and Daniel Craig have already played the smart Brit on the big screen. 6 November 2015 sees a new Bond film hitting the cinemas screens, and fans around the world can't wait for Spectre. If you're one of them, then it's to start preparing yourself for the big date.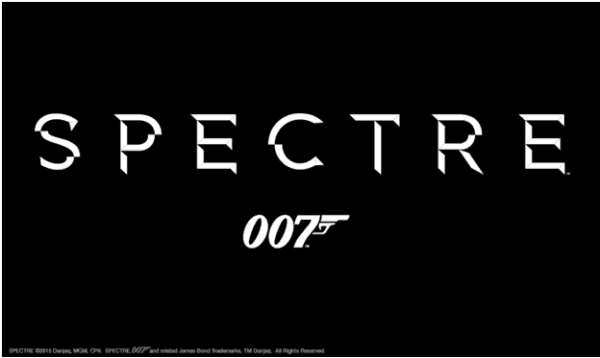 The first Bond movie was called Dr. No and came out in 1962, back when Sean Connery played the charismatic spy. Since then another 23 Bond films have been made and fans expect a new Bond movie every few years. Even if you're not a fan, you'll still know many of the film titles as they're just that iconic. Some of the most famous ones include the likes of From Russia with Love (1963), Goldfinger (1964), Licence to Kill (1989), GoldenEye (1995), Tomorrow Never Dies (1997), Casino Royale (2006) and 2012's release Skyfall. Therefore, it's no surprise that you can find loads of merchandise for this franchise that has spanned multiple generations. From watches, lamps, books, CDs, and smartphones, to mugs, glasses, hats, bags, props, and even cars – there's the right merchandise for Bond fans of all ages.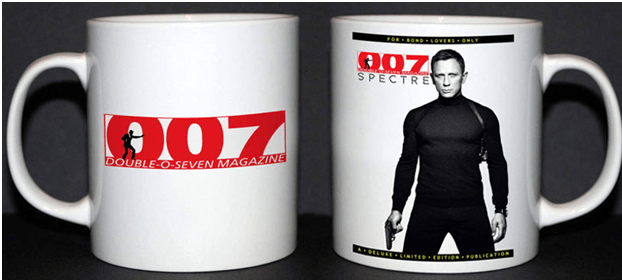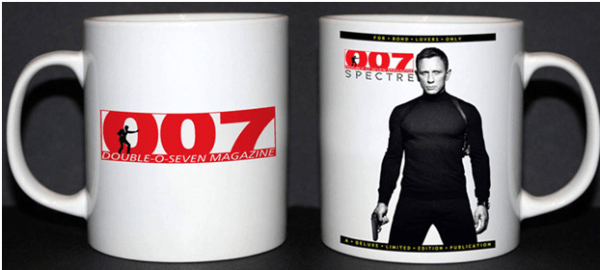 Some people like to completely lose themselves in the world of heroes and villains. They'll even decorate their rooms or office to make them feel like they're in a Bond movie. If you're a huge fan of the films, then you can find some tasteful wallpapers and pictures with a Bond theme on Photowall. That way you can transform an entire room into a secret agent's underground hideout without much hassle or effort.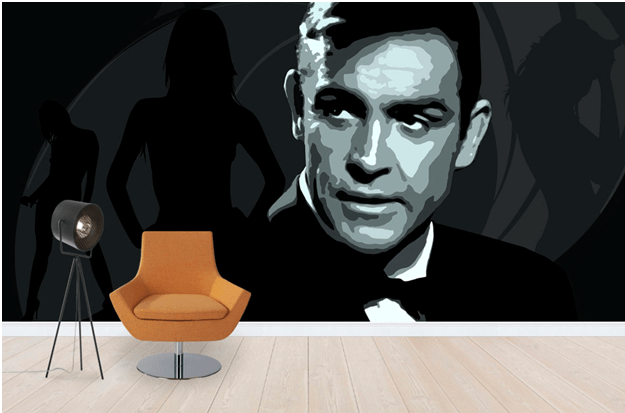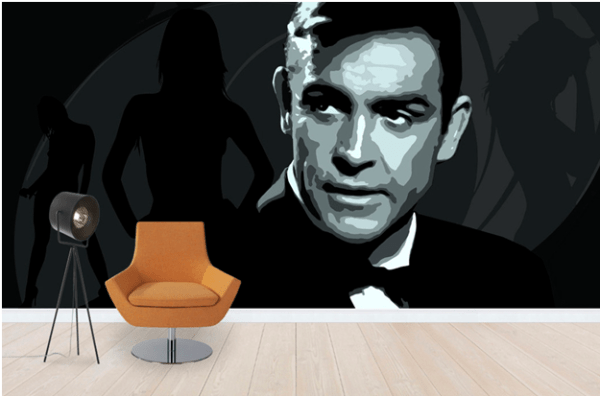 We all dream of being a hero sometimes and James Bond is just the guy – albeit a very charming one, who we can look up to. His glamorous lifestyle, bravery and good looks make him so popular – women love him and men want to be like him. All those fans that simply cannot wait for the release date of the new Bond film can get into the mood by getting some of the new merchandise that is now available for sale.