There is nothing better for a child than a new toy which is as equally good for parents when that new toy doesn't cost them an arm and a leg. The best toys are ones that your kids can make themselves or toys that you make for them to give as a gift or surprise.
We have an idea of some unique gifts for children. That's why we decided to make a list of the top ten most adorable DIY toys for your children to have. DIY toys are more than just fun to have they bring your child a sense of accomplishment because they are going to make the toy themselves.
We took the brainstorming for ideas part of the process out for you. Now all you have to do is choose one of the ten projects we have listed here in this article and do it. Or if you can't pick just one we won't blame you or pass judgment if you choose to do them all.
And your kids will thank you because they will have all of these toys and creative outlets to express themselves when they get to make these toys. Get out your scissors and glue now!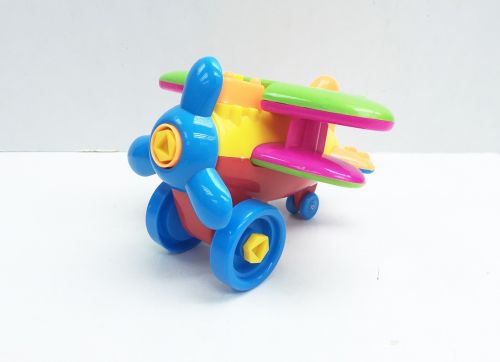 Lacing Toys
You can easily make these toys and you can also make the frames of the toys out of foam. Using foam will male it easier for your child to grip the toys properly. Not only does it encourage fine motor skills, but it also allows your little one a fun way to practice threading. These toys can prepare your child to make their own clothes or bags in the future if they choose too.
Felt Toys
Children will love anything that is made of the felt because it is soft and squishy to the touch. You can create letters, animals, and other fascinating shapes using felt all your children need is a little bit of their imagination to get the job done. Teachers and parents swear by anything made of felt and they last for a very long time, contrary to what you might think.
Activity Boards
These boards can literally have anything on it that your children want to play with. Whether that be zippers, locks, or buttons they can have it all. It is the perfect toy for children that need a little help being kept busy. And activity boards are great especially when you're going on a family vacation or something of the sort.
Homemade Dollhouses
Instead of splurging for the barbie dream house tell your daughter to make her own dream house come to life. All she needs is some cardboard, her imagination, pieces of fabric, and some markers. And in no time her dream house wishes will be a reality.
Homemade Stamps
These can be fun because it's like your child gets to have their own personalized signature. They can put whatever they want on the stamp and use it to make signs and cards that they can either keep or give to people as a gift. They can also use the stamps to male imprints in clay and playdough.
Used Furniture
When you think of hard furniture it is hard to see a toy being born from its ashes. But you can make things like workbenches and play kitchens from old furniture that you can find at garage sales or thrift stores. And trust us spending $30 is way better than spending $399 on a brand new deluxe play kitchen.
Sensory Bags
You take gallon-sized bags and fill them with whatever you want to fill them with. And when your done filling them just seal with duct tape. These bags will help your baby develop their fine motor skills and further their brain development as they do things like move numbers and letters around. You can fill the bags with hand gel or water it's a personal preference thing.
Sock Toys
What child doesn't love making a good old sock puppet? It helps them build their role making skills when they design their own puppet and then come up with different stories for their puppet to participate in. Get ready because there may be a lot of pirate socks puppets in your future. Or maybe lots of one-eyed droopy eared puppies are what this story role calls for!
Toilet Roll Toys
You've got to remember when you were younger and your teacher had the whole class make a kaleidoscope. Your child may want one too or you can use the toilet paper roll to make homemade maracas, noisemakers, or rattles for your little one. You just need some see-through paper and maybe some of those rainmakers beads in different colors to go inside of the toilet paper roll.
Books
Simply take some construction paper and have your child make their own book complete with their own story. They can mix and match pages to fit their personality as well as draw their own illustrations on each page. It's all up to them, after all, it is their story to tell. And don't skimp on the stickers and pieces of fabric. Your child may want to make one of those books that you touch as you tell the story.
Whatever your child chooses to make whether it's one or all of these awesome DIY toys help them by giving them the supplies they need to make them. You can easily find the supplies they need by checking out your local store.
And the best part about the supplies you will use for most of these do it yourself projects is that the same supplies can be used for more than one project. And these DIY toys never get old even if you secretly are the one that wants to play with it.
Join the fun with your child and create your own book or you're own personal stamp. The best part about playing and creating is having someone to play and create with. Happy creating my little artists and toymakers!