Every woman wants irresistible and perfect makeup. Some girls prefer a striking appearance while others are more for natural and simple makeup any way you should choose the right technique for makeup that suits for your style and you will always shine. Our team today share with you simply clever tricks how to correctly and effortlessly apply concealer. Concealer in one of the favorite cosmetic products, even in women whose makeup is not in the daily ritual and preparation. See these useful Life-changing ways to cover pimples, under-eye circles, blemishes, and more. Enjoy!
1. The most flattering way to apply concealer is to draw a triangle with the base under your eye and the point toward your cheek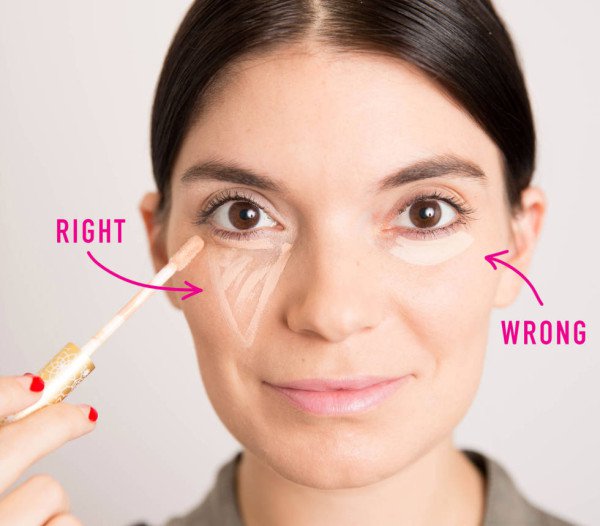 source
2.To prevent your eye shadow from falling off your lid and settling in the creases, prime your eyelids first with a dab of concealer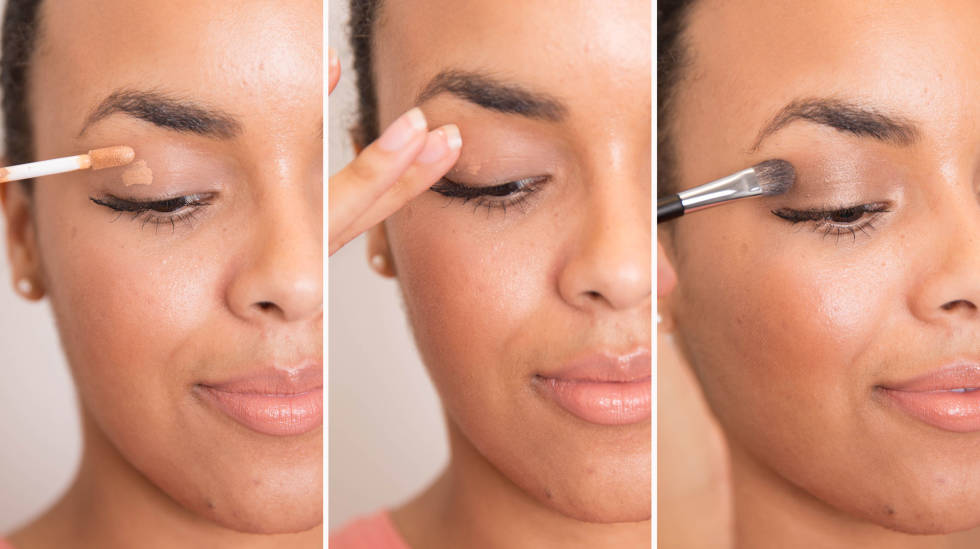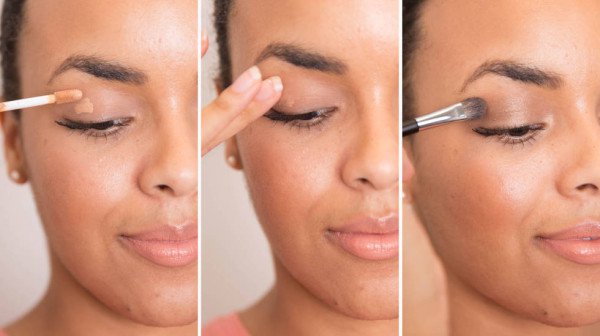 source
3.When concealing a pimple, first use a green concealer, then cover the area with a concealer that matches your skin tone perfectly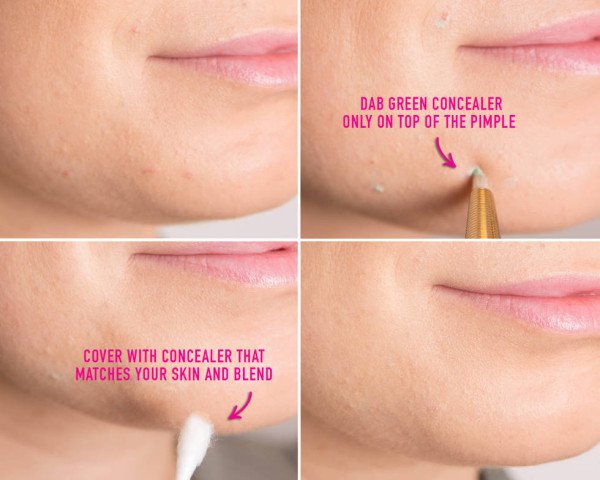 source
4. If you have a pimple on your chest or back that you need to conceal, cover the trouble spots with a concealer that matches your skin tone exactly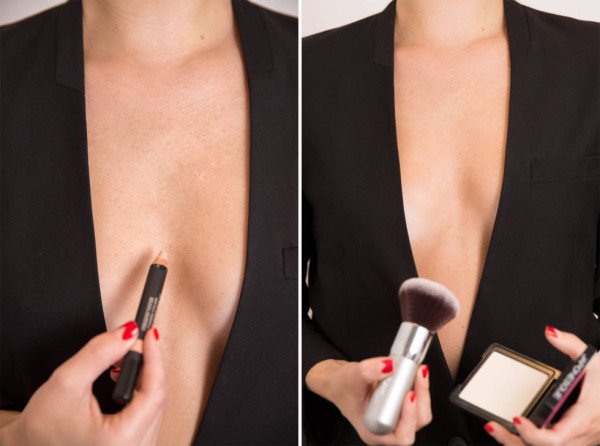 source
5. If you find yourself without concealer, place a small dot of liquid foundation on the area, wait a few minutes for the formula to set, and then lightly blend it out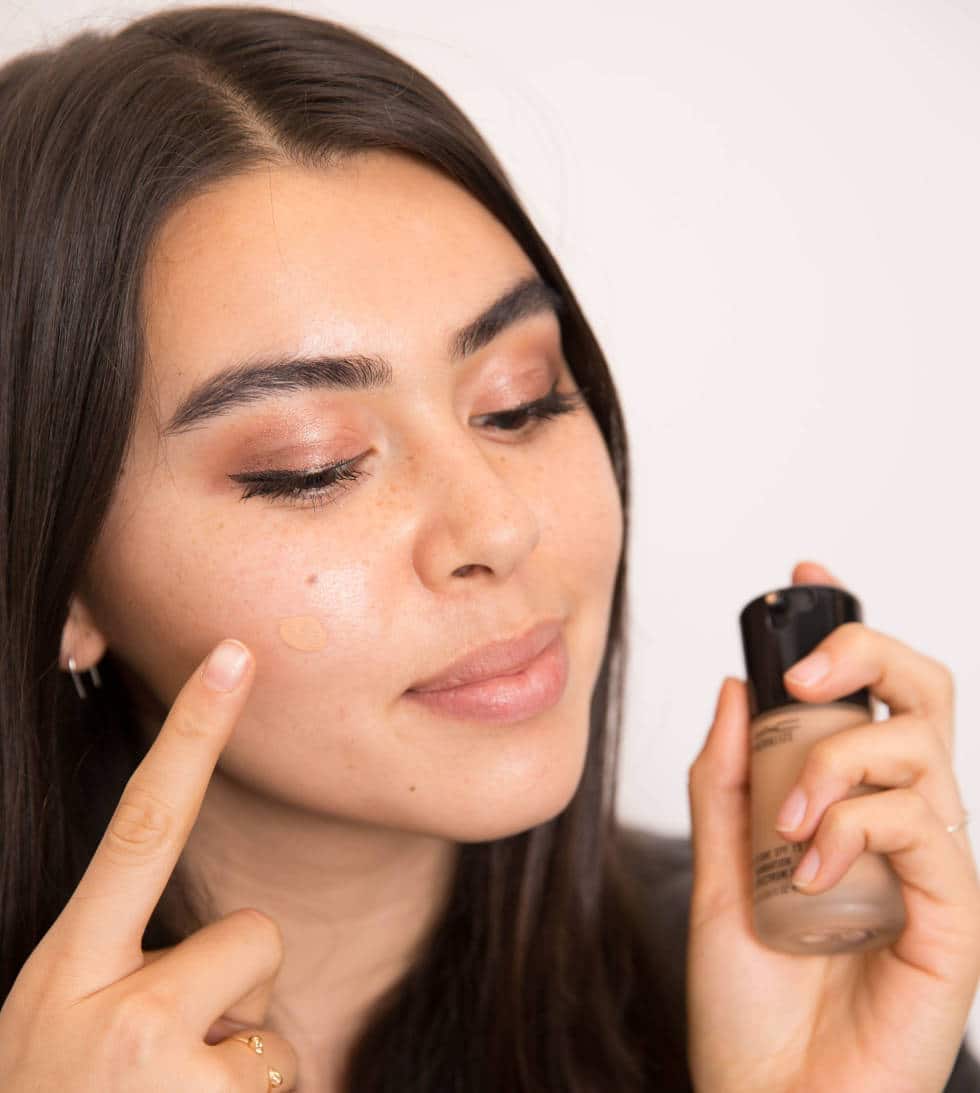 source
6. Use a concealer that's slightly lighter than your skin tone to line three tiny sections of your eyes: the inner "V," the middle section of your eyelid, and just below your brow bone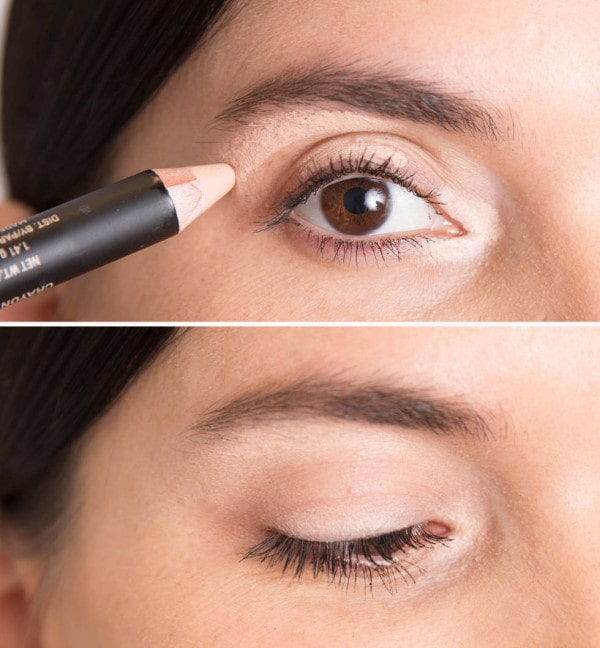 source
7. Dab an orange- or peach-colored concealer over dark under-eye circles with your ring finger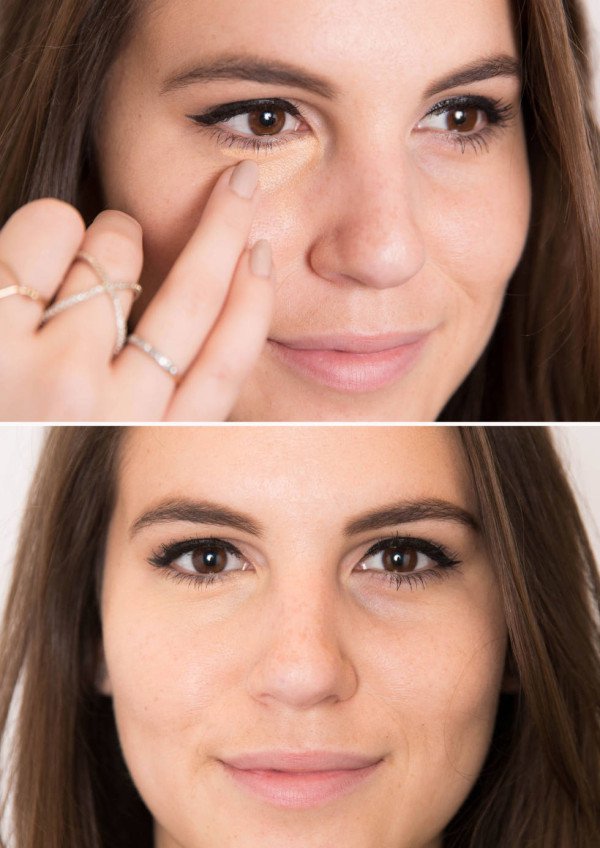 source
8.Hide puffy eyes with a bit of eye cream, highlighter, and concealer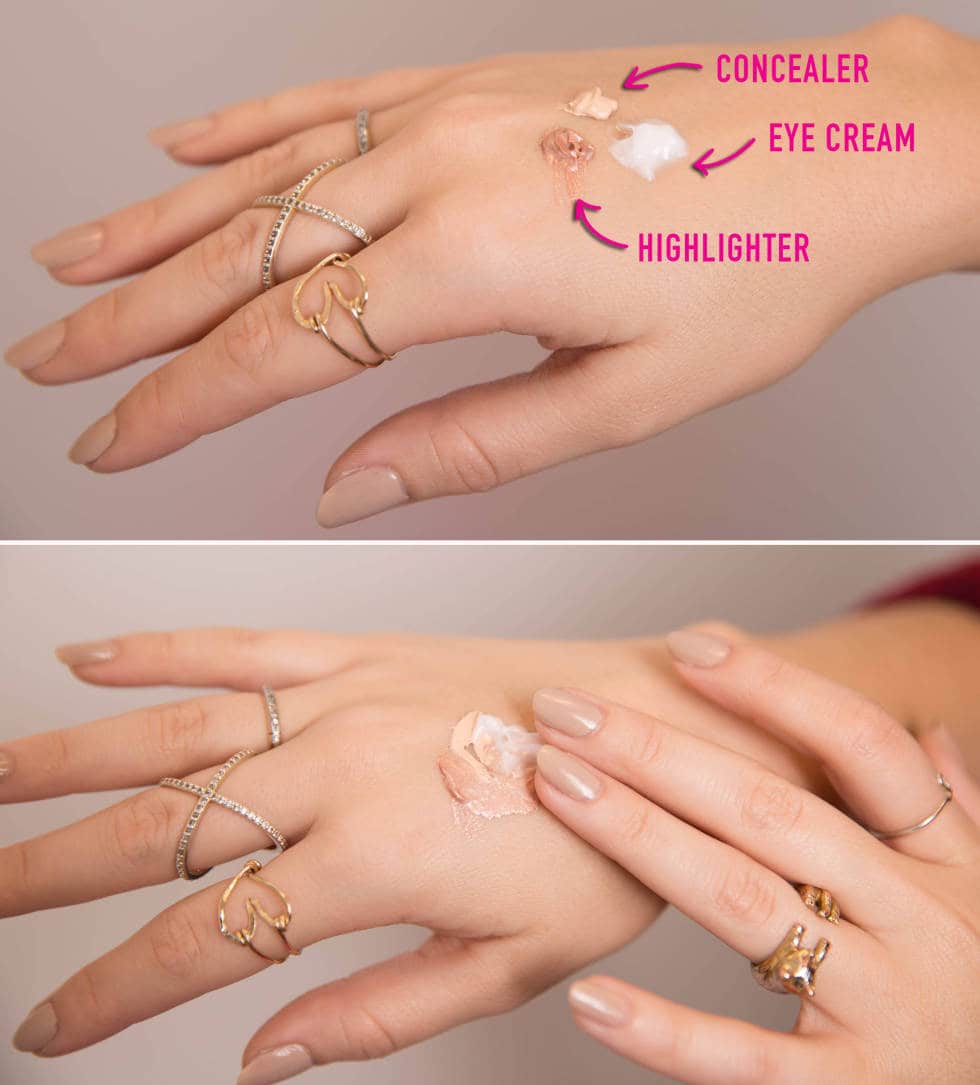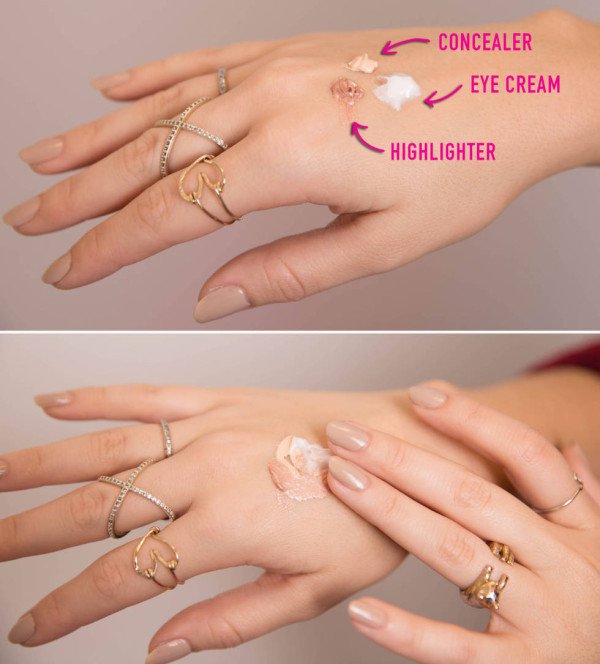 source
9.Sharpen your cat-eye and cover any eyeliner mistakes with an angled brush dipped in concealer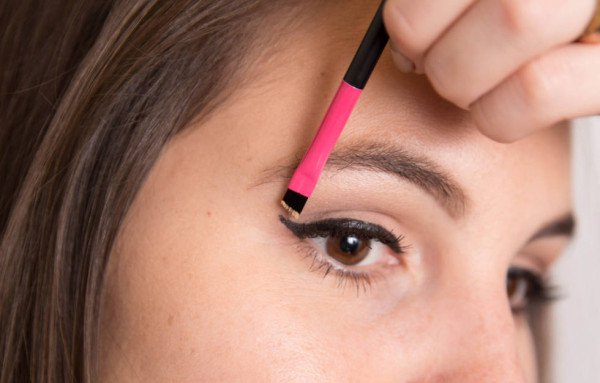 source
10.Make your lipstick pop and prevent the color from bleeding by lining the outside of your lips with a fine-tip brush and a bit of concealer

 source
11. Amp up your going-out makeup by contouring and highlighting your facial features with two concealers: one two shades darker than your skin tone and one two shades lighter.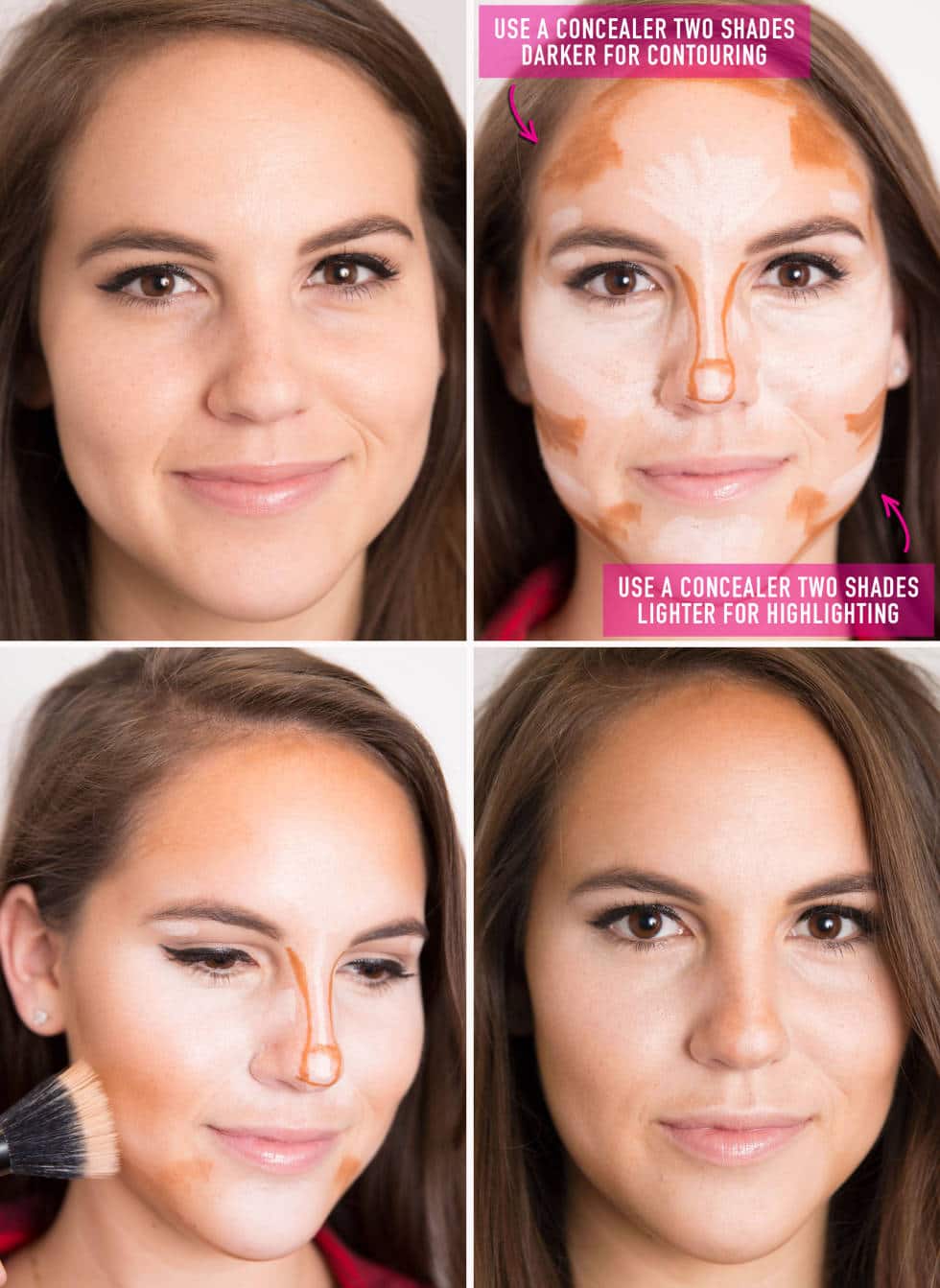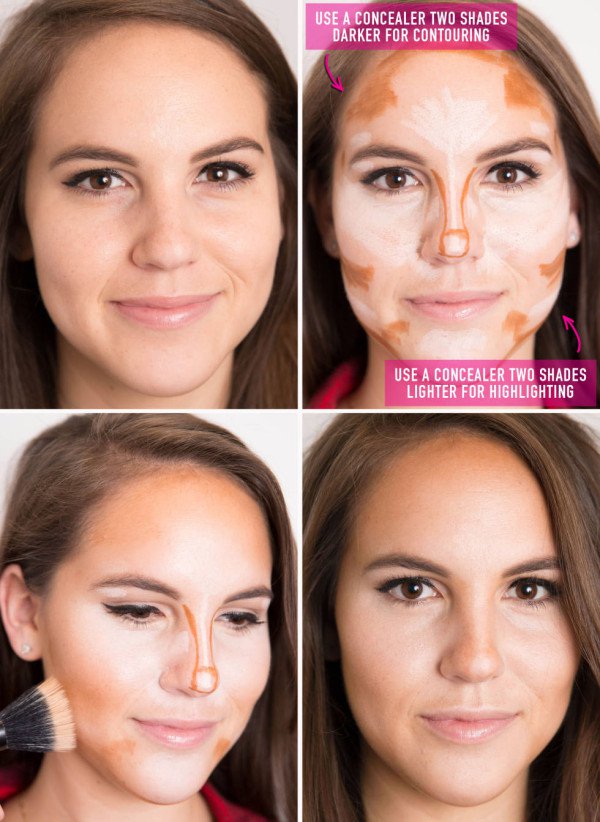 source
12.Intensify your collarbone for a sexy nighttime look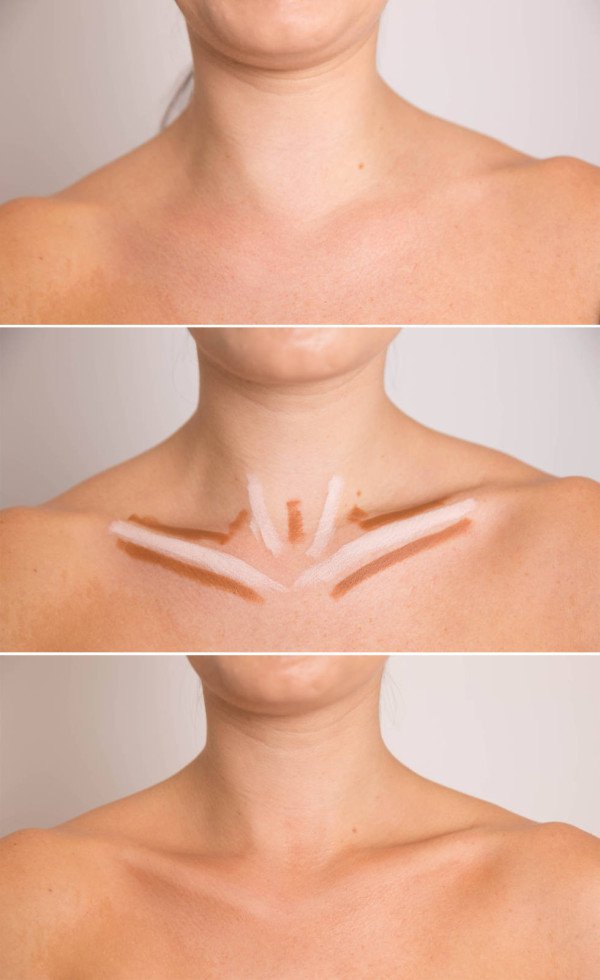 source
13. Create a tinted moisturizer by mixing your daily face lotion with a bit of your go-to concealer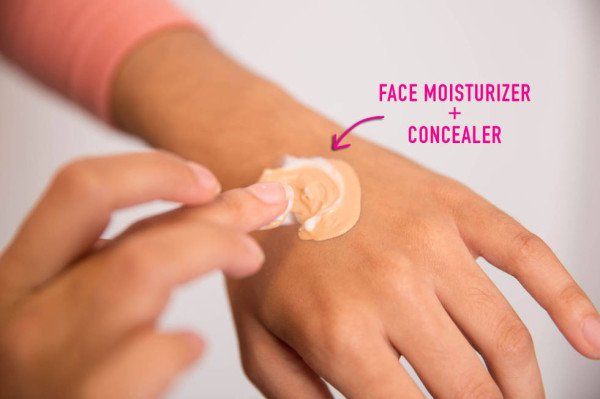 source                    via cosmopolitan.com