Taking a photo memories on your best day is something special in your life and i m sure that you all want to present your creativity and the creativity of the photograph to make all this special moment more fantastic. If you are looking for ideas and inspirations than you are on the right place. Below you could see absolutely brilliant wedding photo ideas that you will want to grab them right now. The two of you, hugging, in love, smiling, in a moment that was recorded forever! Do you want the most beautiful memories that will testify to happiness and love? This must be recorded with a camera and that is why taking pictures is one of the most important things when organizing a wedding.
To begin with, think about what kind of photos you want, then find a true expert, who will fulfill all your wishes, but also give suggestions and ideas to make the photos as original as possible. Think about whether you prefer photos in nature, by the water, at a viewpoint or in the city, in front of a modern glass building or a beauty that has been eroded by time? Are you more attached to modern or retro style, ethnic or urban…? Once you've decided that, you'll have to choose a location.
Ingeniously Fun Wedding Photo Ideas You'll Want To Steal
The wedding day can be extremely stressful, so many couples decide to take pictures before or after the wedding. It is without rushing, rested, relieved and in a good mood. Then it is possible to take photos in several different locations, without constantly looking at the clock. It is inconvenient that you have to organize makeup, hairstyling, and rent a wedding dress for that day as well… If you don't have the time and conditions for that, your wedding photography must be well planned so that you can do everything.
The most practical thing would be to find a location near the wedding venue. So that you don't waste a lot of time driving from one end of the city to the other. That can be a big problem on weekends, as can finding parking. That's why we've prepared some cool wedding photo ideas, to take pictures that you can't go wrong with, and all you have to do is smile and pose!
1.Fun with mirrors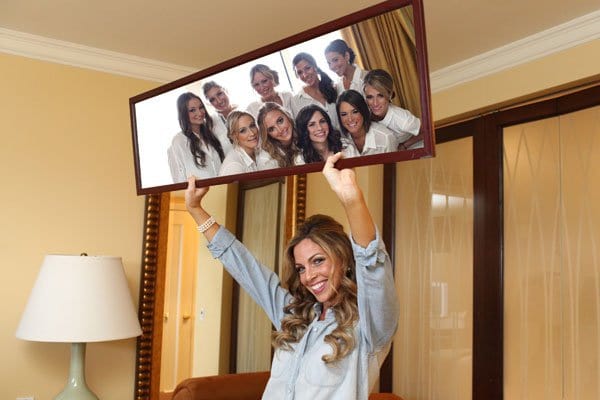 source
2.A "from below" shot of the bridesmaids' toast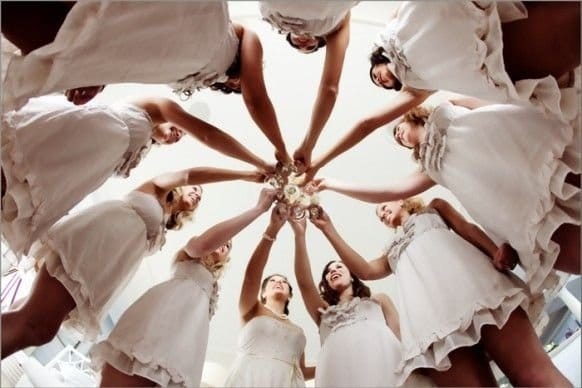 source
3.Or flower girls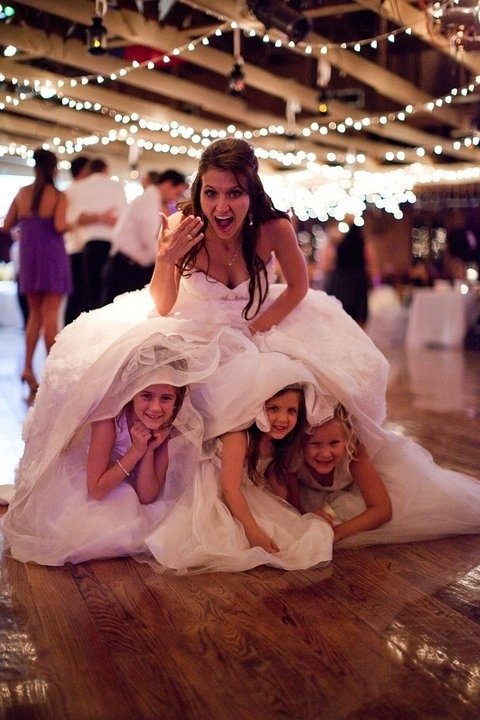 source
4.A cute photo op with your bridesmaids that lets you reminisce how far in your friendship you've come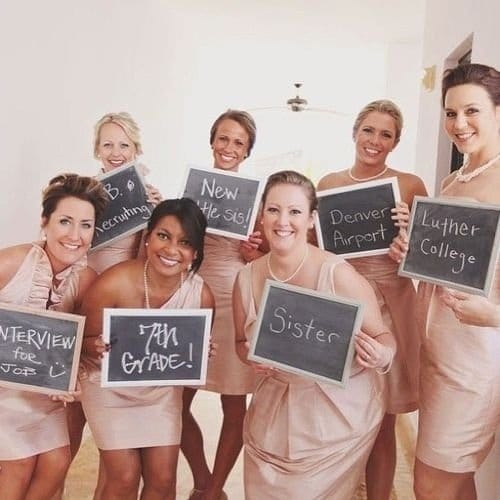 source
5. A shot with them at the bar…literally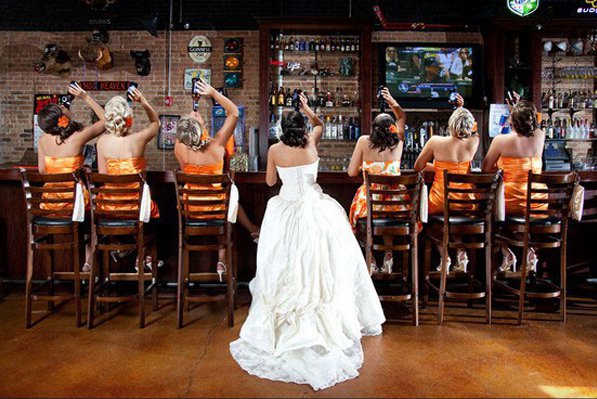 source
6.And because you know they'll be Instagramming the shit out of your dress…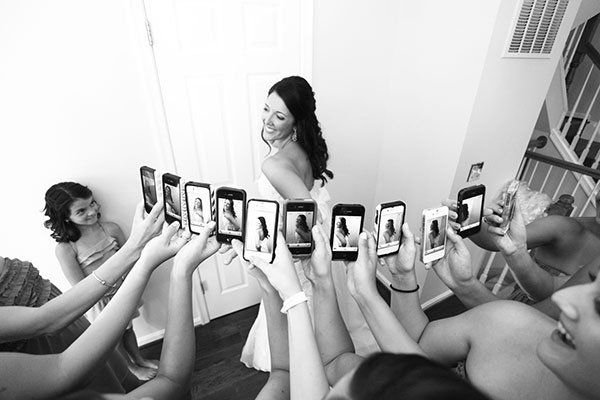 source
7.A photo with everyone giving their best bouquet-face.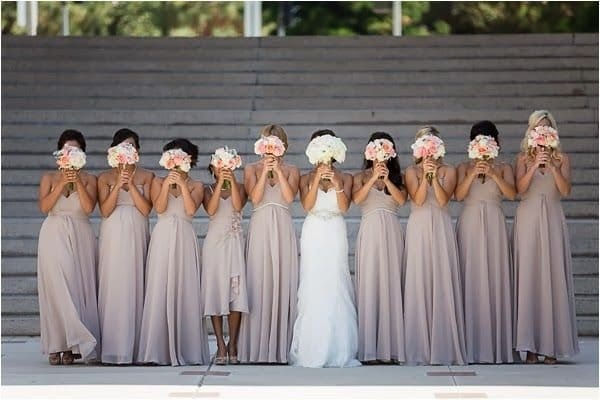 source
8.A photo you can include in your thank-you notes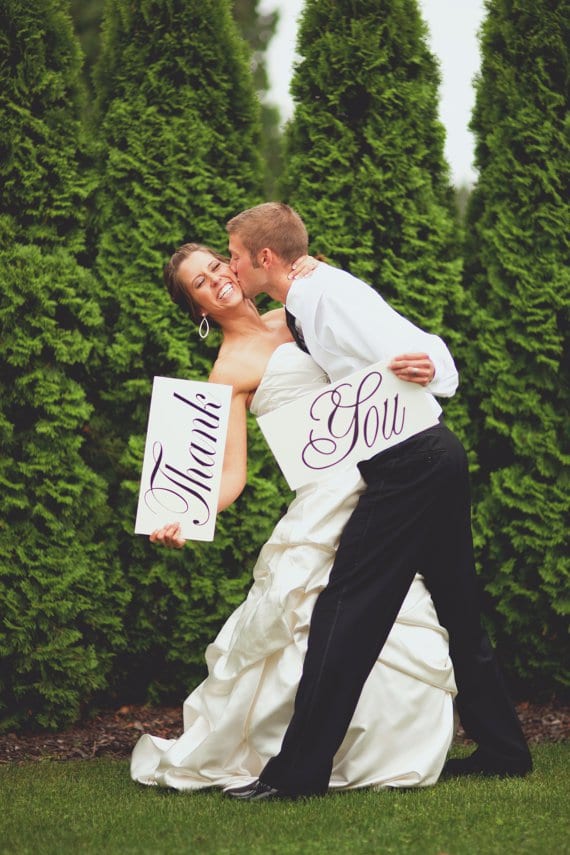 source
9. A perfectly symmetric family photo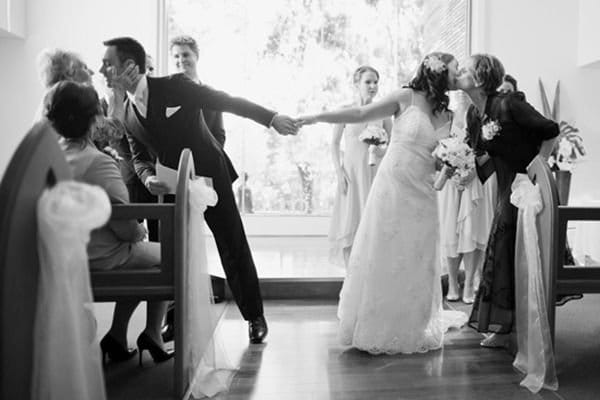 source
10.Incorporating three generations of women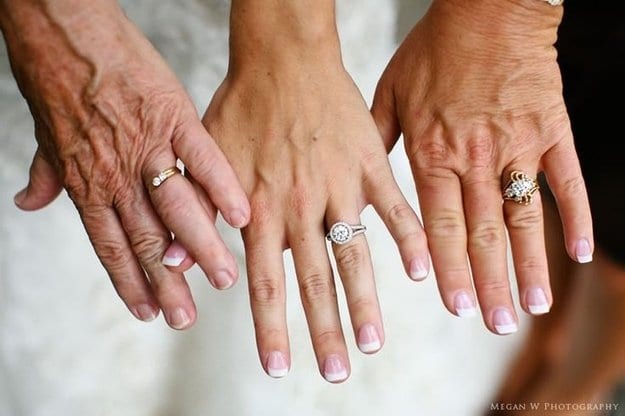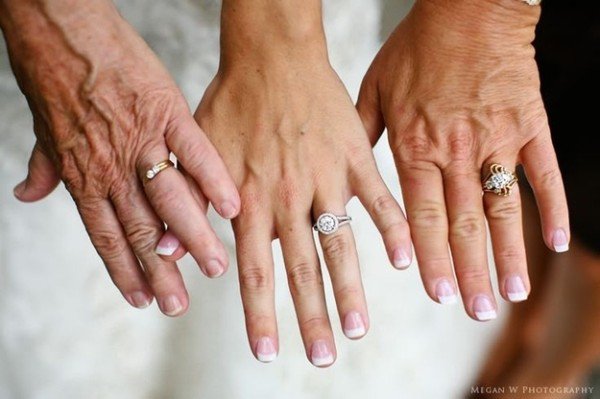 source
11.The sun shining through a heart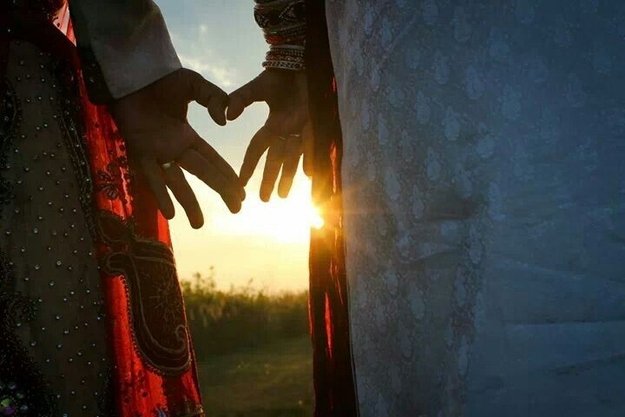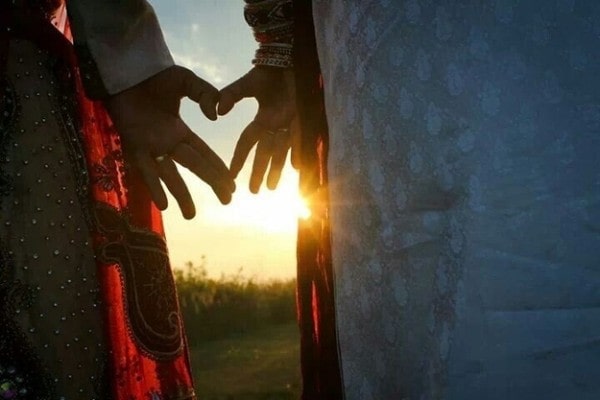 source
12. An aerial view of the wedding dress in all its glory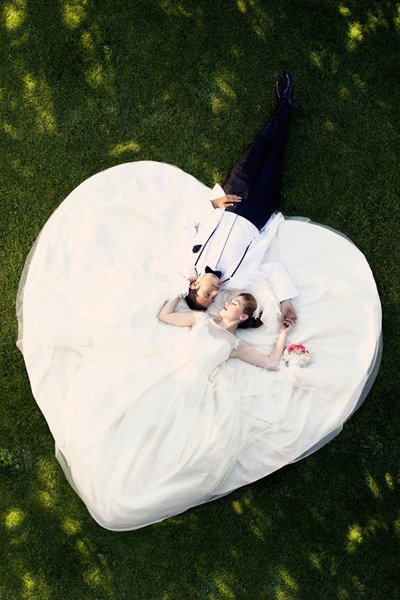 source
13.A shot of the couple before the wedding, reading each other's letters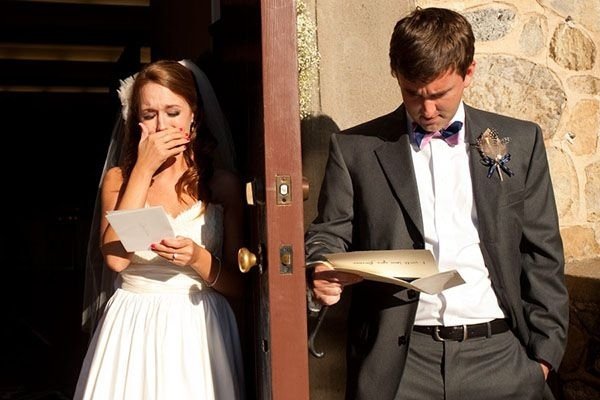 source