Introduction:
Pregnancy is a beautiful journey, and it's essential to feel comfortable and stylish throughout. Maternity fashion has come a long way, and one area that has seen significant innovation is maternity nightwear. In 2023, New Zealand moms-to-be have a wide range of fashionable and functional maternity nightie options to choose from. Let's dive into the latest trends that are making waves in the world of maternity nightie NZ in this year.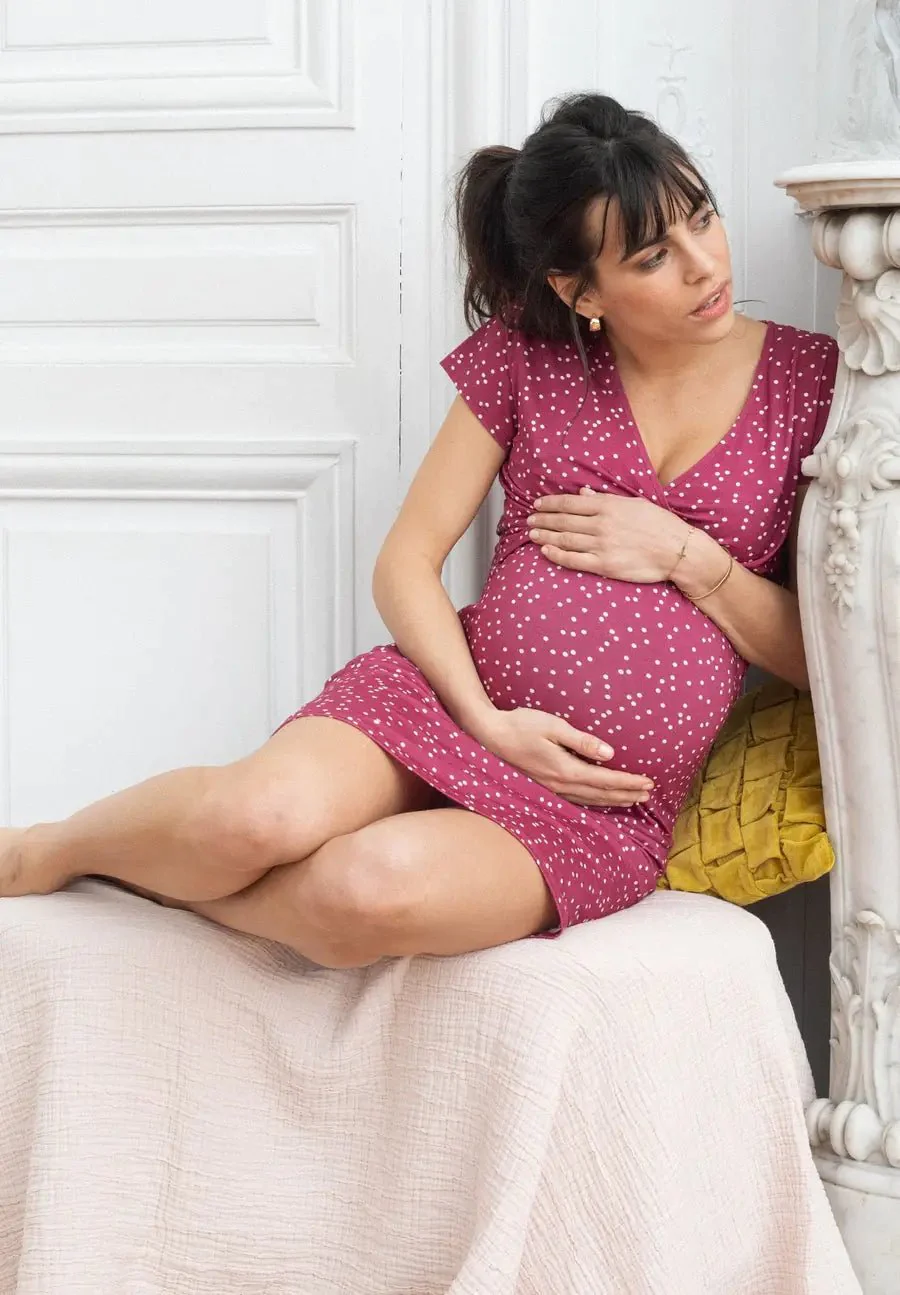 Soft, Sustainable Fabrics:
One of the key trends in maternity nightwear for 2023 is the use of soft and sustainable fabrics. Expectant mothers are increasingly looking for nighties made from eco-friendly materials like organic cotton, bamboo, and modal. These fabrics are not only gentle on sensitive skin but also environmentally conscious.Sustainable nighties come in a variety of styles, from classic button-down nightshirts to comfortable slip-on dresses. Brands in New Zealand are focusing on offering eco-friendly options that are both stylish and comfortable for pregnant women.
Versatile Wrap-Style Nighties:
Wrap-style maternity nighties have gained popularity due to their versatility. These nighties feature a wrap-around design with a tie closure, making them adjustable to accommodate a growing belly. They are not only functional but also incredibly flattering.In 2023, we're seeing wrap-style maternity nighties in a wide range of prints and colors. Whether you prefer classic solids or trendy patterns, there's a wrap-style nightie to suit your taste. These nighties can be worn during pregnancy and can also serve as nursing nightwear after your baby arrives, making them a smart investment.
Dual-Purpose Nursing Nighties:
Speaking of nursing nightwear, many maternity nightie designers in New Zealand are focusing on creating dual-purpose garments that serve both during and after pregnancy. These nighties come with discreet nursing access, making nighttime feedings more convenient for new moms.The dual-purpose nighties often feature stretchy, breathable fabrics that ensure comfort during those sleepless nights. Look for designs that prioritize easy access for breastfeeding while maintaining a stylish look.
Floral and Pastel Prints:
Fashion-forward maternity nightwear in NZ for 2023 is all about embracing floral and pastel prints. Gone are the days of plain and boring nighties for expectant mothers. Floral patterns in soft pastel hues are in vogue, bringing a touch of elegance to maternity nightwear.
Whether it's delicate blossoms or bold botanical prints, floral nighties can make you feel more feminine and radiant during pregnancy. Pair them with a matching robe for an added touch of luxury.
Luxurious Lace Details:
Lace is a timeless element of elegance in fashion, and it's making its way into maternity nightwear in 2023. Lace-trimmed nighties and robes add a touch of luxury to your nighttime routine. The delicate lace details can be found on necklines, sleeves, and hems, creating a romantic and feminine look.These lace-accented maternity nighties are perfect for special occasions or simply for feeling beautiful as you prepare for a good night's sleep. They strike the perfect balance between fashion and functionality.
Adjustable Straps and Waistbands:
Comfort is paramount during pregnancy, and adjustable features are a trend that's here to stay. Many maternity nighties in NZ now come with adjustable straps and waistbands. These features allow you to customize the fit to accommodate your changing body throughout pregnancy.Adjustable straps ensure that your nightie stays in place, and adjustable waistbands provide support and flexibility. Look for nighties with these features to enjoy a comfortable and snug fit.
Gender-Neutral Options:
Inclusivity is a significant theme in fashion, and maternity nightwear is no exception. In 2023, there's a growing trend toward gender-neutral options in maternity nighties. These nighties are designed to be comfortable and stylish for all pregnant individuals, regardless of gender identity.Gender-neutral nighties often feature minimalist designs and neutral colors, allowing everyone to feel comfortable and confident during pregnancy.
Conclusion:
In 2023, maternity nightie trends in New Zealand are all about combining fashion and function. Expectant mothers have an array of options to choose from, whether they prefer sustainable fabrics, versatile wrap-style nighties, dual-purpose nursing wear, floral and pastel prints, luxurious lace details, adjustable features, or gender-neutral options. With these trends, you can stay comfortable and stylish throughout your pregnancy journey, embracing the beauty of motherhood.When shopping for maternity nightwear in NZ, keep these trends in mind to make the most of your nighttime wardrobe. Whether you're enjoying peaceful nights during pregnancy or navigating nighttime feedings with your newborn, the right maternity nightie can make a world of difference in how you feel. Embrace these trends and cherish this special time in your life with confidence and style.