Styling winter outfits can be a little tricky. Balancing between comfort and fashion can ask for a little bit of effort.  In this article, we are going to share with you some winter styling tips that will make it easier for you to create fashionable winter looks. These winter styling tips will teach you how to choose the right piece of clothing for warm yet styling outfits.  Once you get the basic knowledge, you can style winter outfits as a real fashionista. Scroll down the page to explore some useful styling tips and tricks that every woman should know. We leave you to enjoy.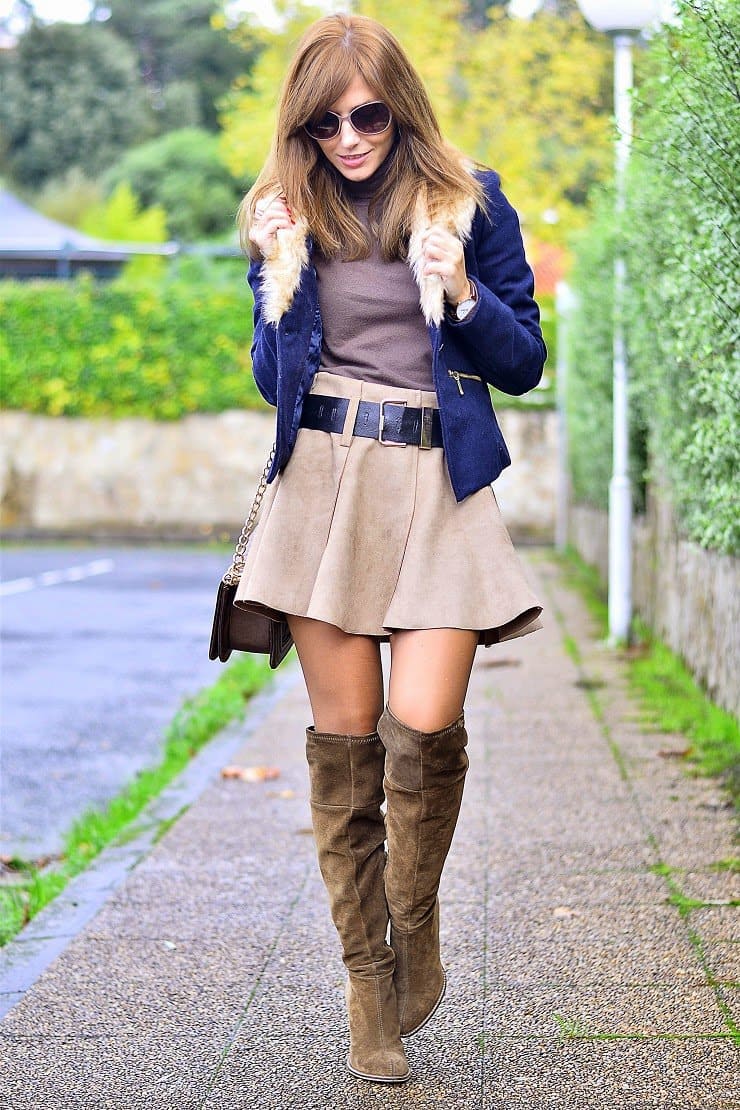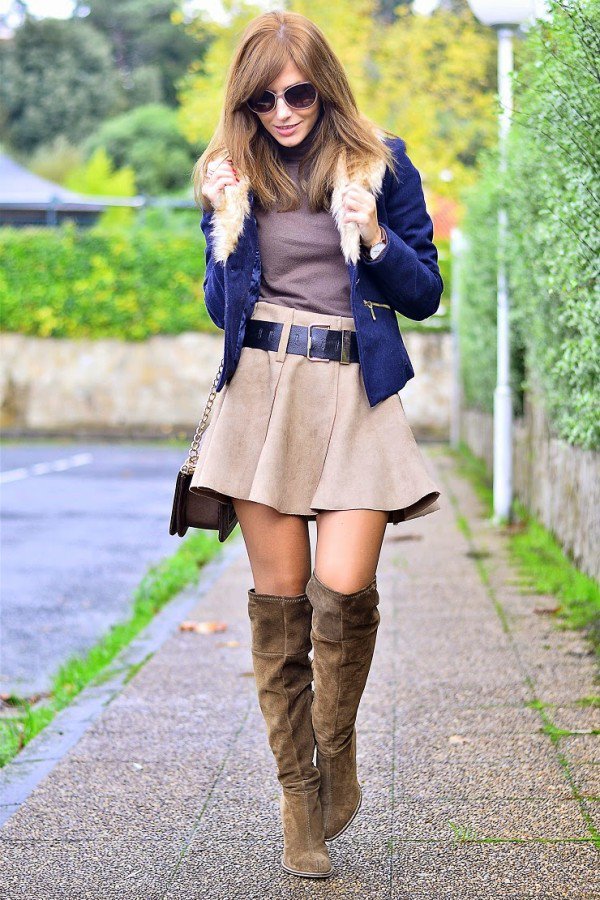 source
Invest in wool
Moisture-wicking wool will keep you warm and dry all day long. So, it is always a smart decision to invest in wool clothing pieces during winter. If you still find wool a little bit itchy, then you can consider merino or cashmere options. Merino is lightweight wool that can be used as a base layer. You can opt for a merino turtleneck or merino leggings as the ultimate winter base layer. The cashmere is a very soft wool version that will keep you warm and cozy. It can be the perfect fabric for cardigans or beanies.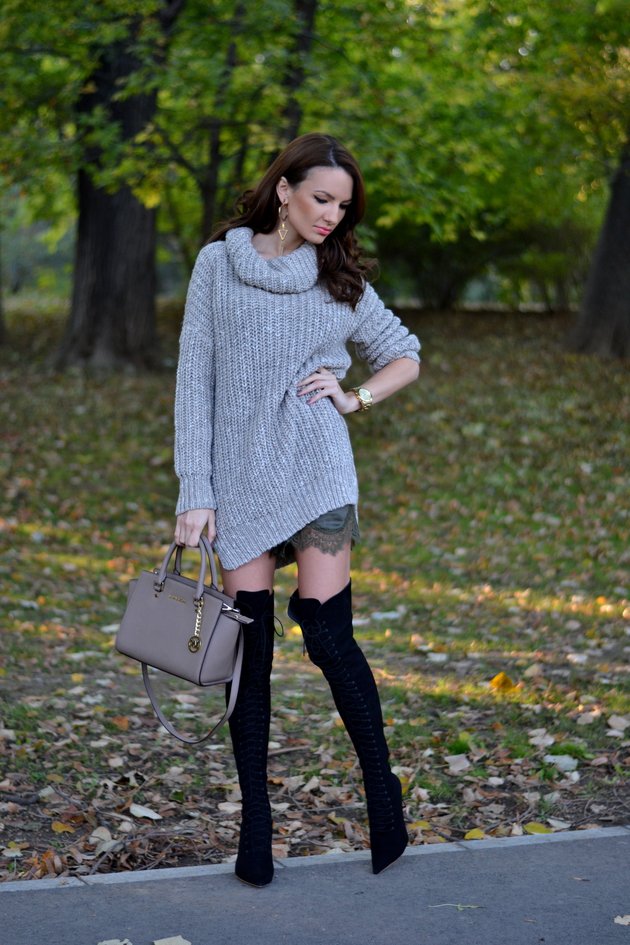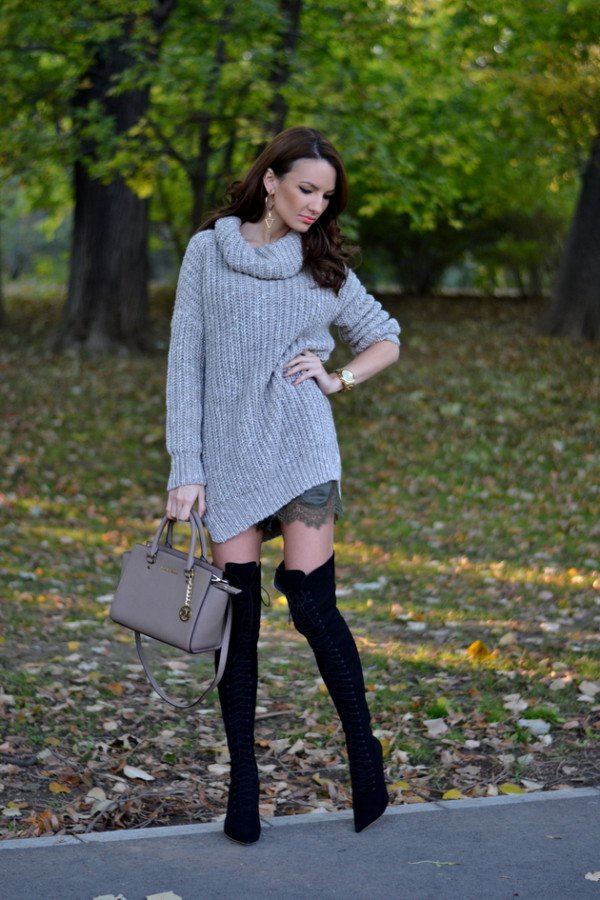 source
Wear three layers
This is probably one of the most useful winter styling tips because it will keep you both warm and stylish. Wearing three layers is essential if you want to fight the winter cold. The base layer should consist of silk underwear, a merino wool turtleneck, and leggings. These all will keep you warm without making you sweat. The middle layer can be something like a thick fleece for insulation. And, the final layer is the coat or a parka. It serves as a barrier against the cold, but at the same time adds elegance to your look.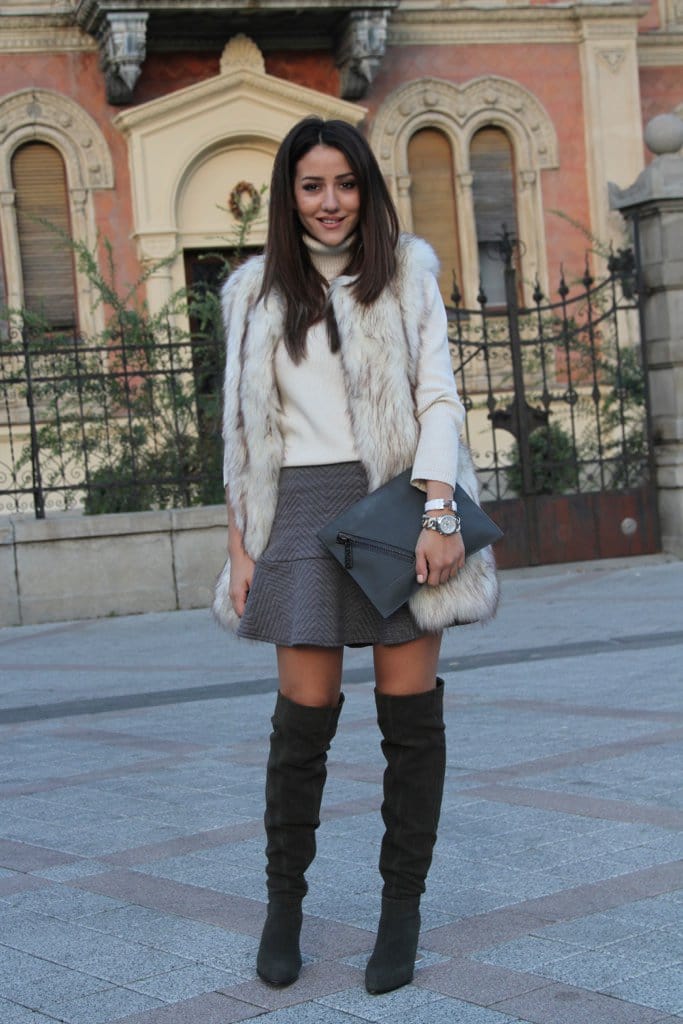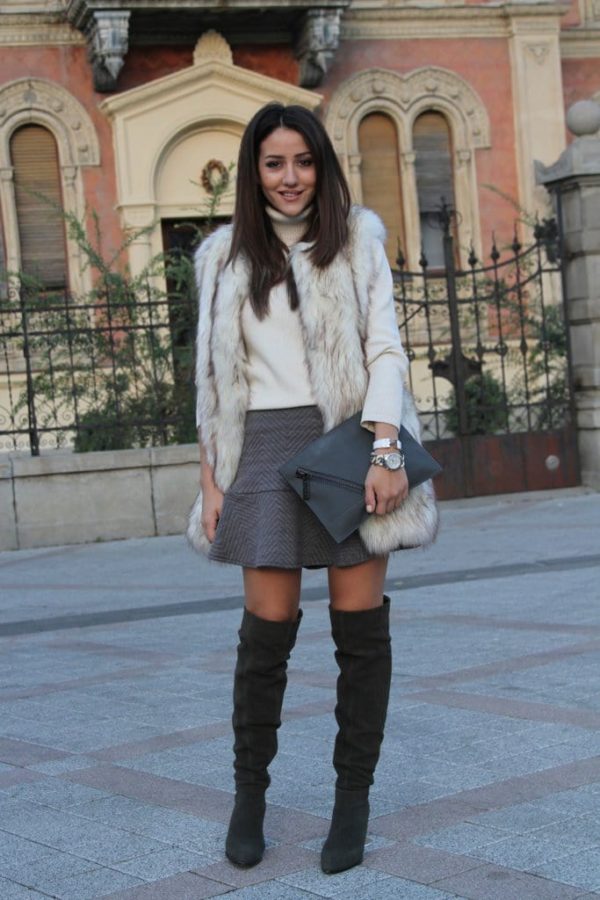 source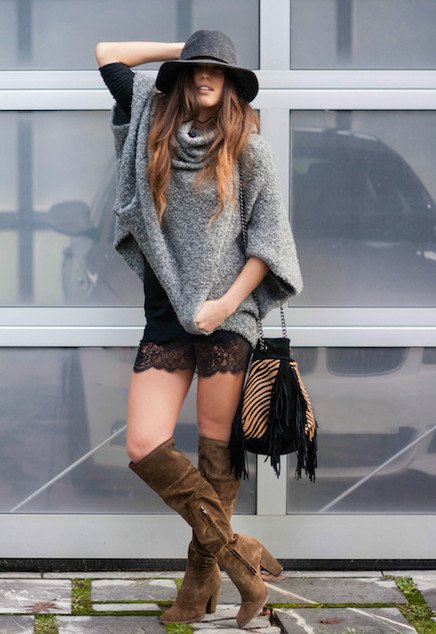 source
Consider the accessories
Most winter styling tips are about accessorizing the look. Most women will spend the entire winter wearing the same coat. But, this doesn't mean that you have to look the same each time.  Adding different accessories any next time will help you create different and fun outfits.  Winter accessories like hats, scarves, and gloves can instantly transform any boring outfit into an eye-catching attire. All you need to do is to accessorize the right way. Don't over-accessorize!  But, still, try to add at least one piece of winter accessory to your look. This way you will keep yourself modern and warm.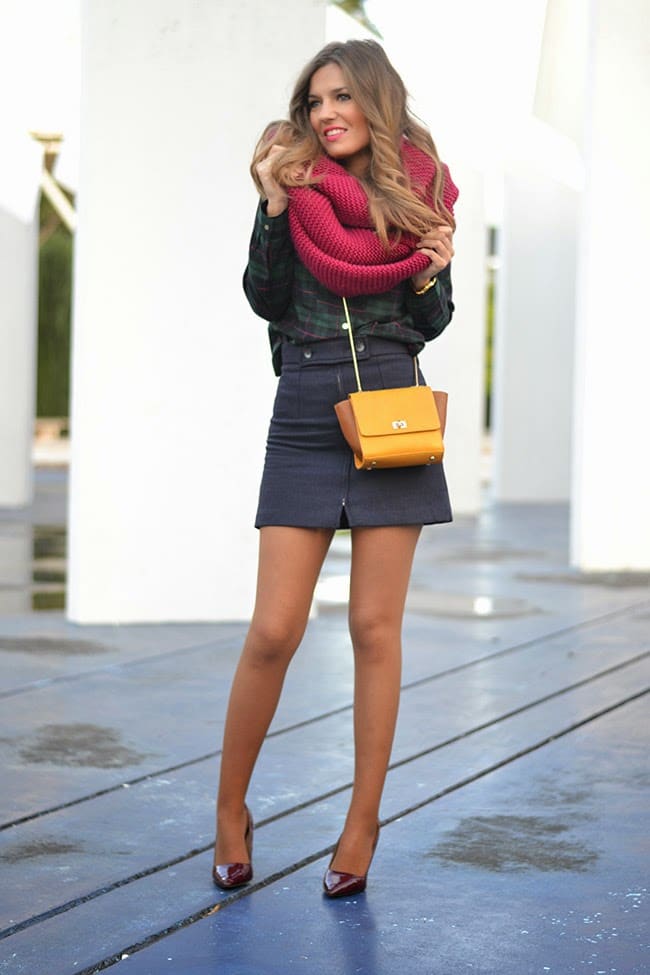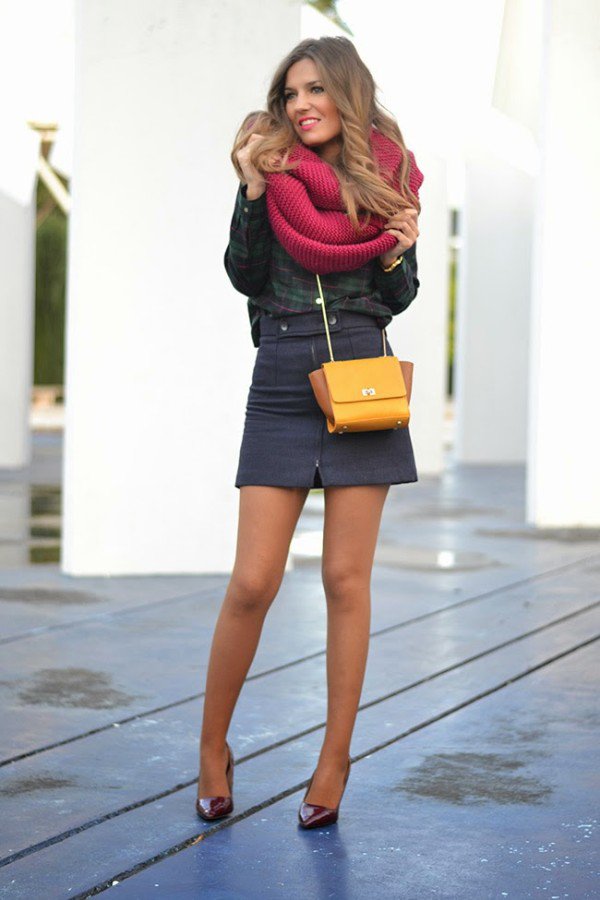 source
Keep it tight
One of the best winter styling tips is to keep the outfit tight. That will prevent wind chill and will keep you warm when the temperatures start to drop. So, swap the wide-leg pants for skinny jeans. This way you will visually balance out the oversized knit sweaters and chunky boots. Wearing fleece-lined tights and leggings under skirts and dresses is also a perfect way to keep your legs warm.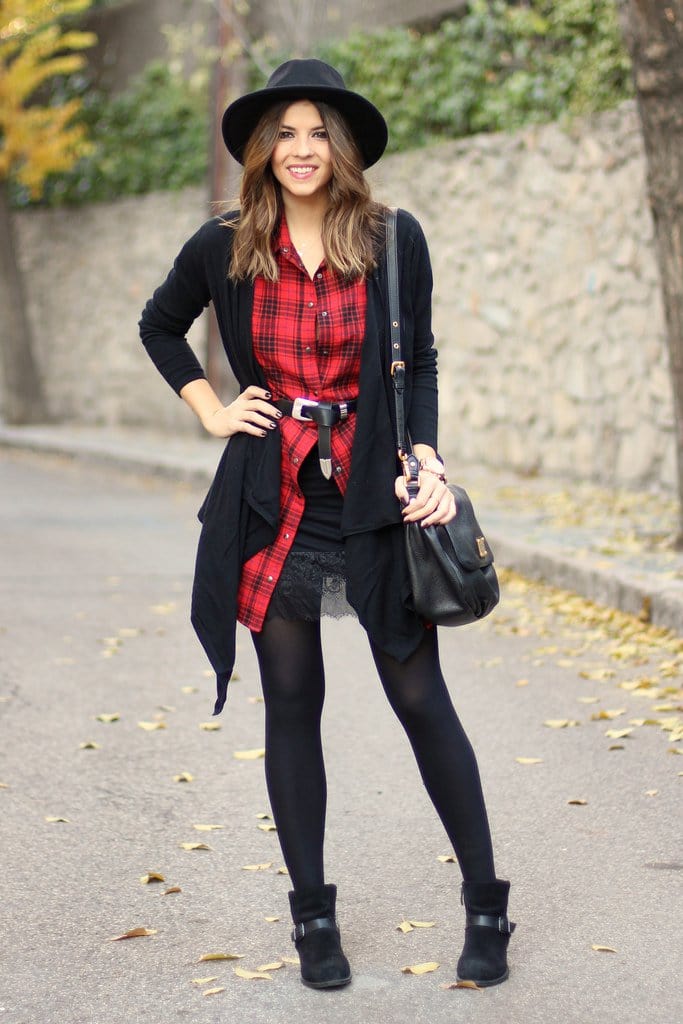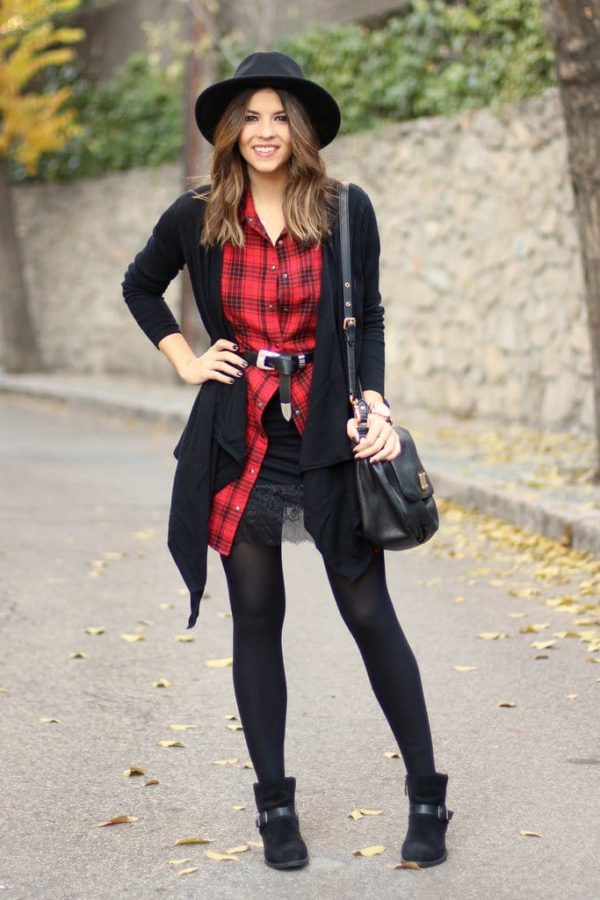 source
Avoid wearing cotton
Cotton is definitely one of the comfiest fabrics of them all. But, at the same time, it holds a lot of water. So, it is not the best option for fabric for the winter season. Save the flannel shirts, corduroy pants, and college sweaters for fall and spring. When it comes to winter, opt instead for wool pants and sweaters. You can find so many winter styling tips on the Internet that will help you create fashionable winter outfits including wool pieces.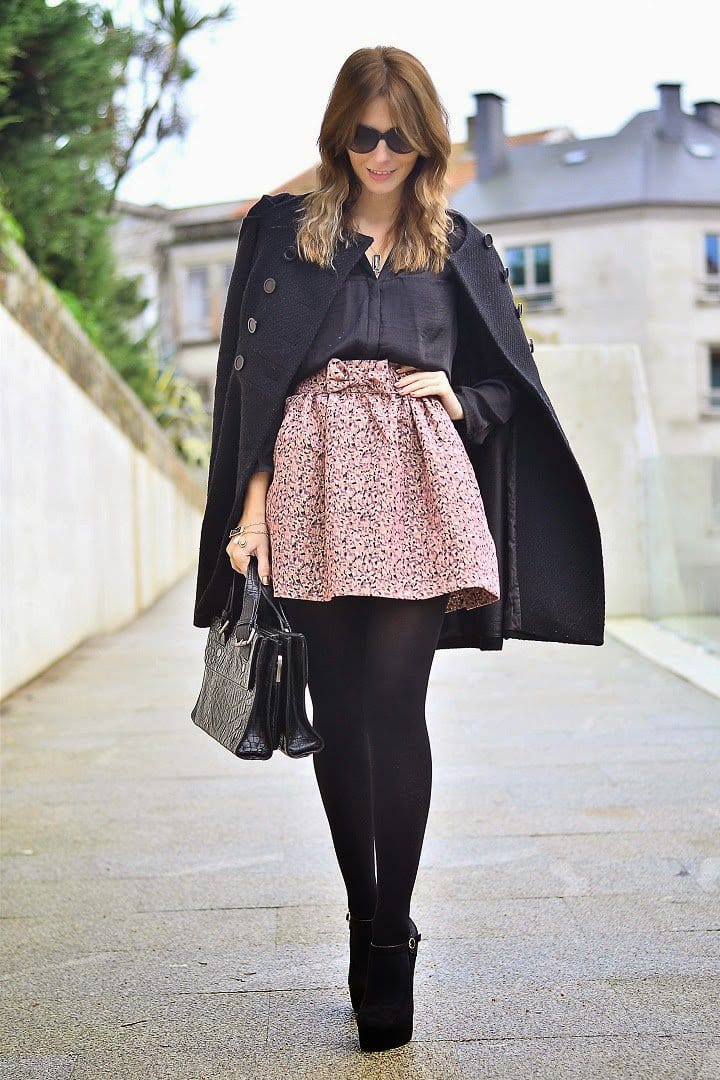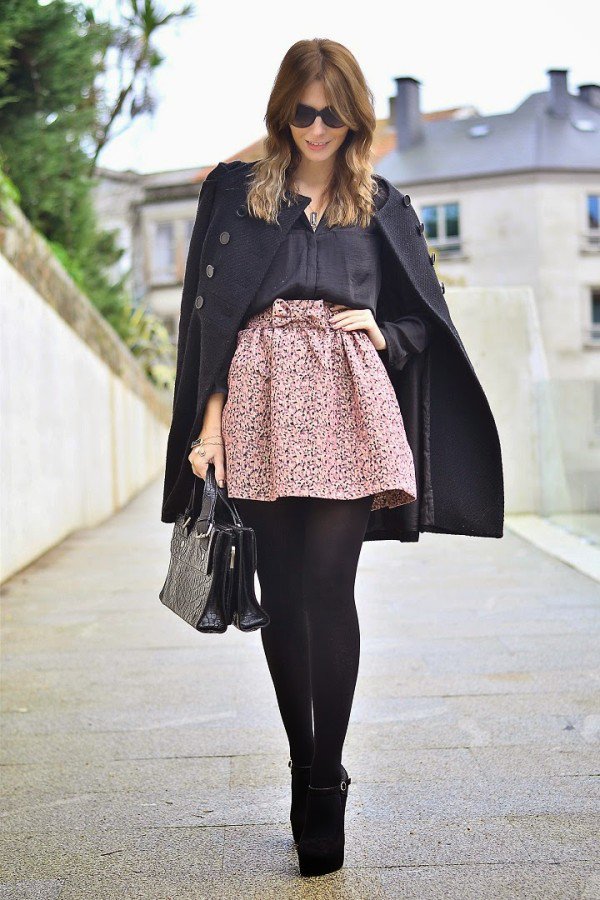 source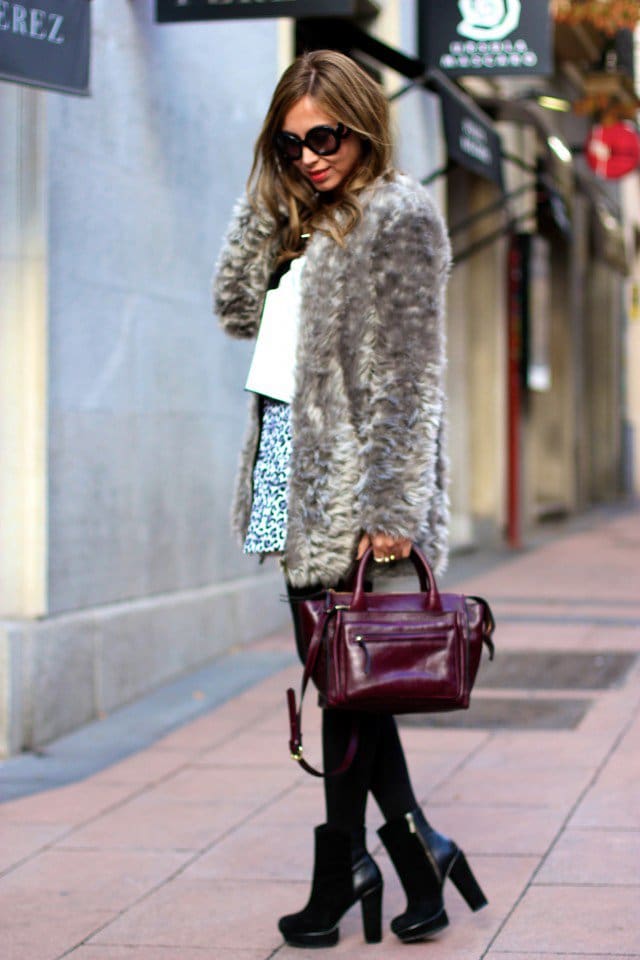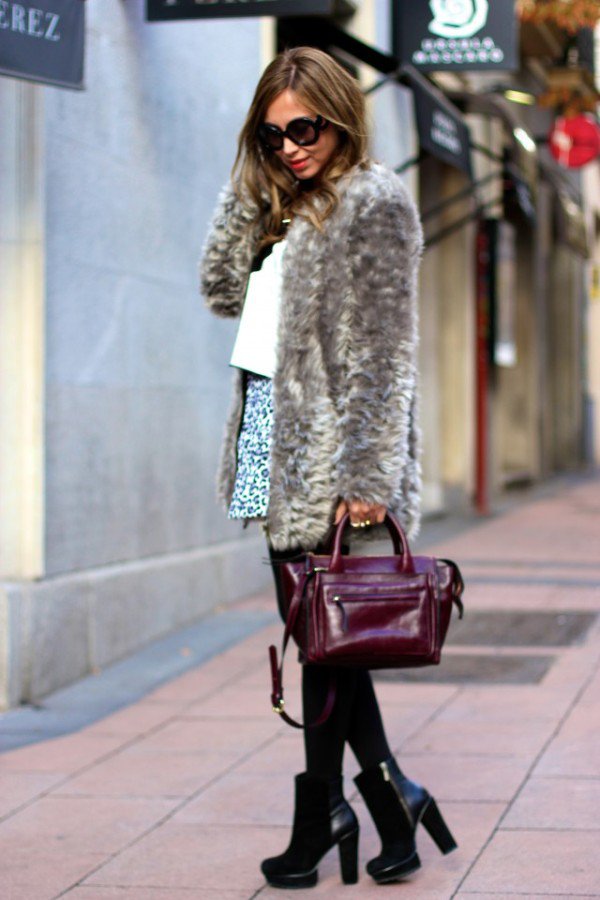 source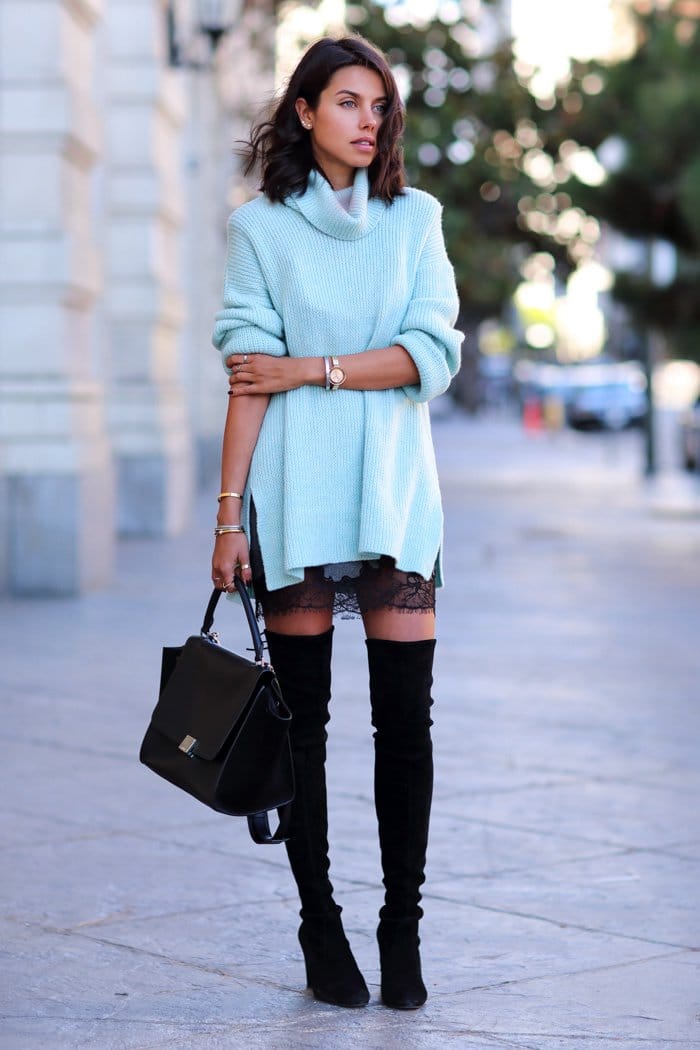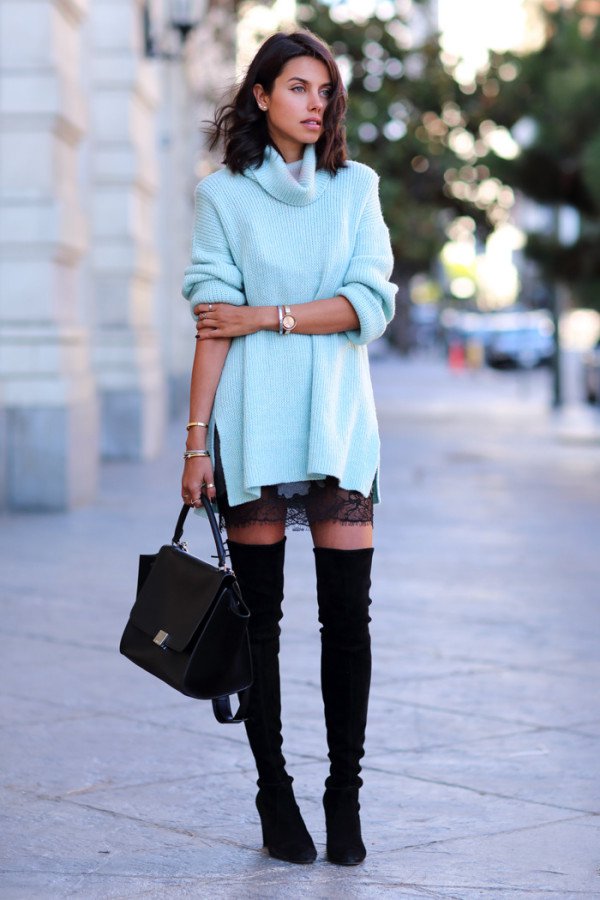 source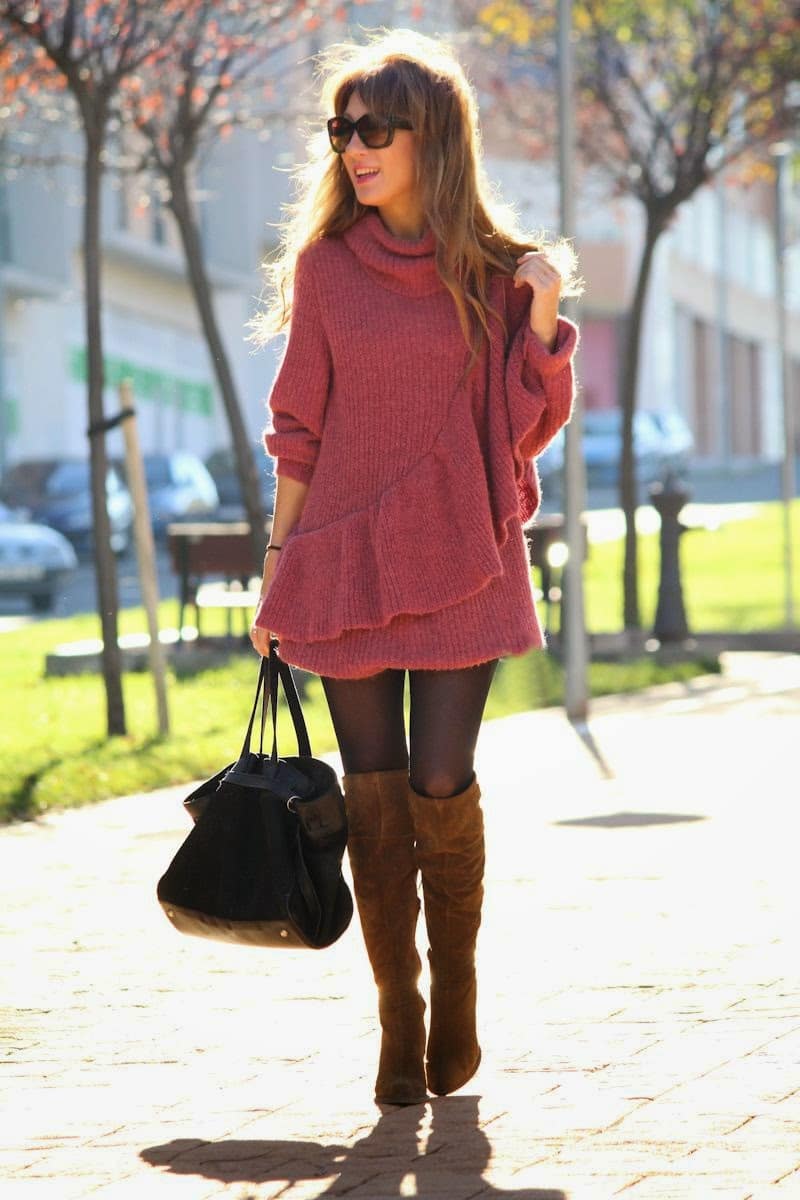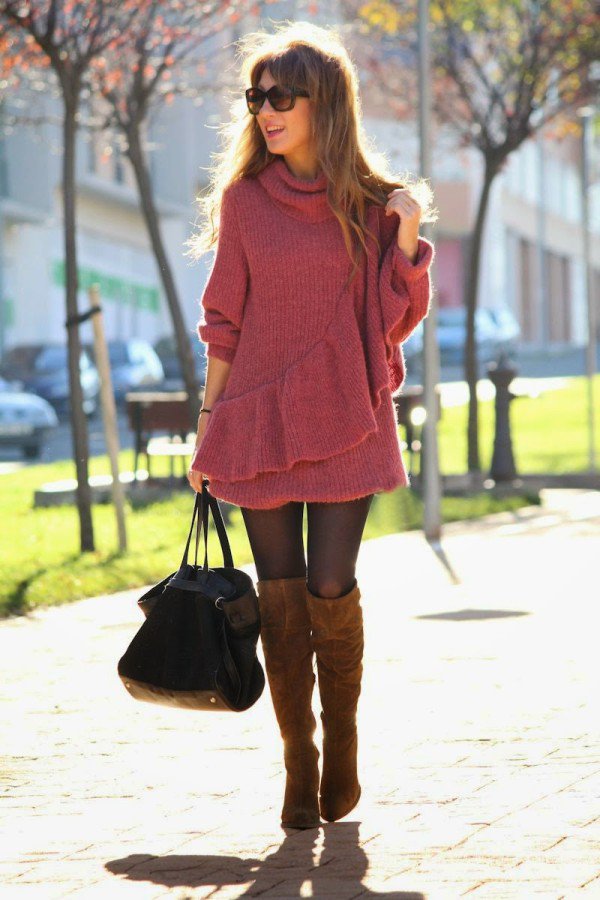 source
Pair skirts and sweaters
This may be a little strange combination for you. But it is definitely one of the most popular for the upcoming winter. Many winter styling tips include the advice for styling these two winter essentials in one look. Pairing our chunky cable knit pullover with a knee-length pencil skirt can be a real winning fashion combo. You can try it even for the office or any other occasion that requires a semi-formal dress code. Looser maxi skirts and midi skirts can work well when paired with sweaters, too. Tuck the sweater into the skirt and add a statement belt to balance the look. You can be sure that you will catch all the glances wherever you appear.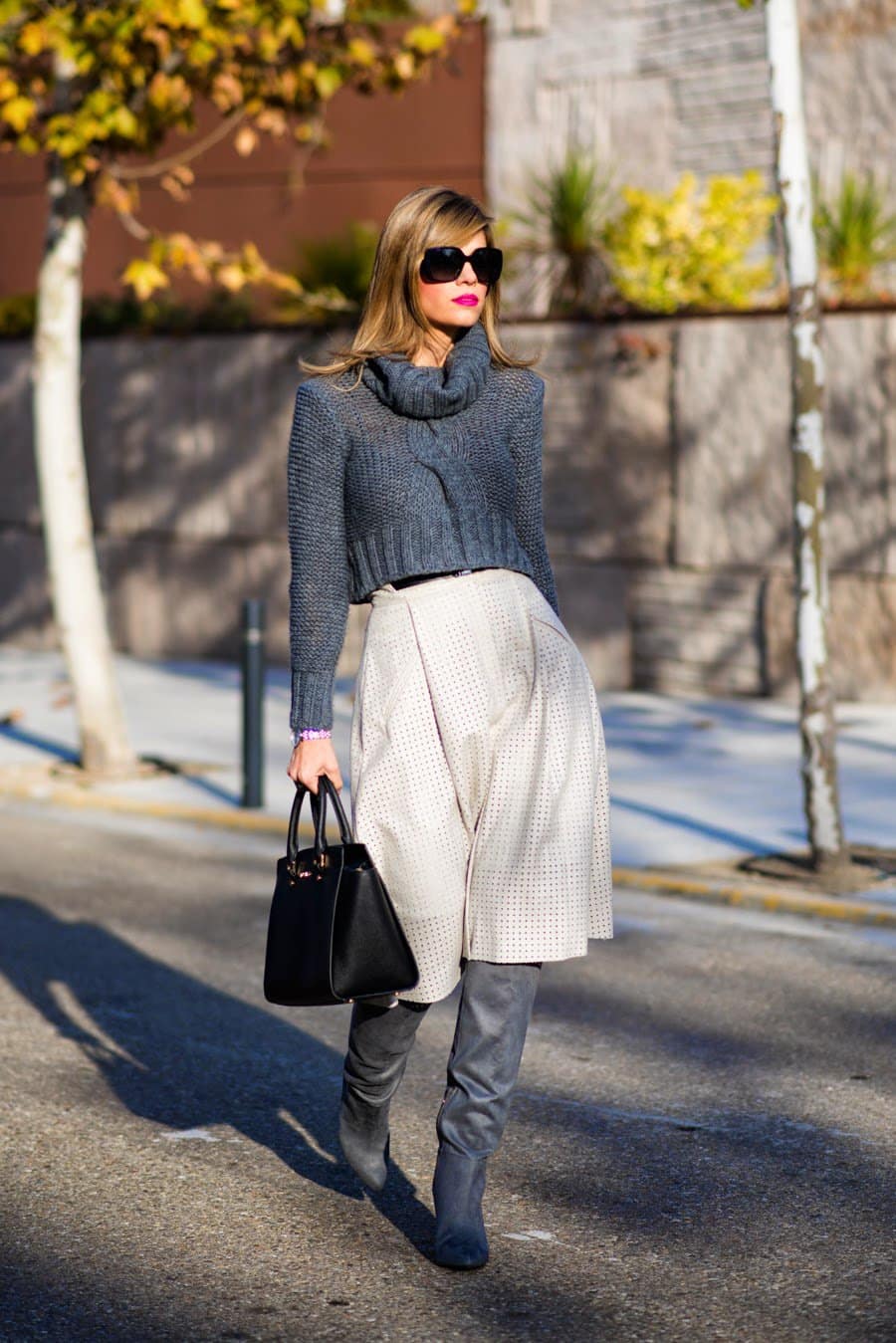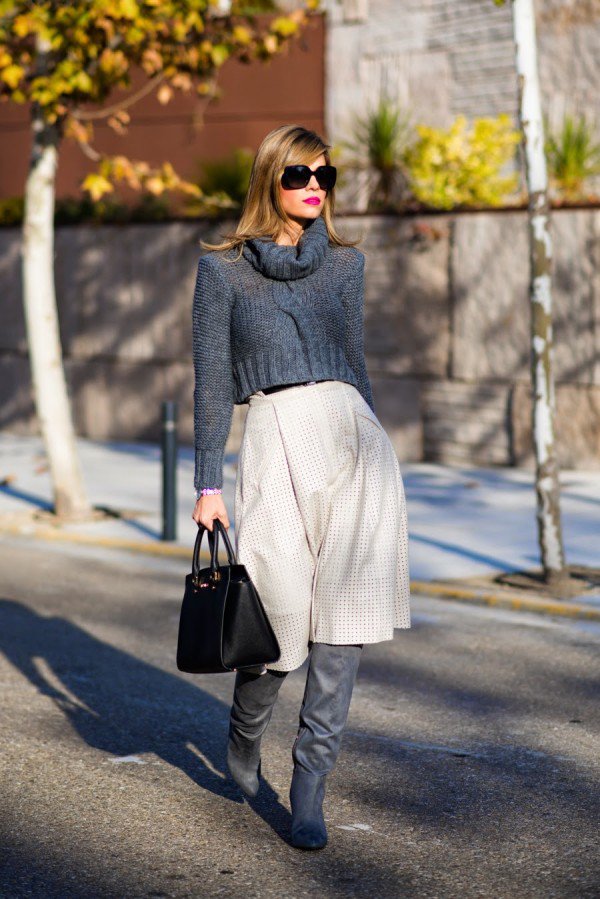 source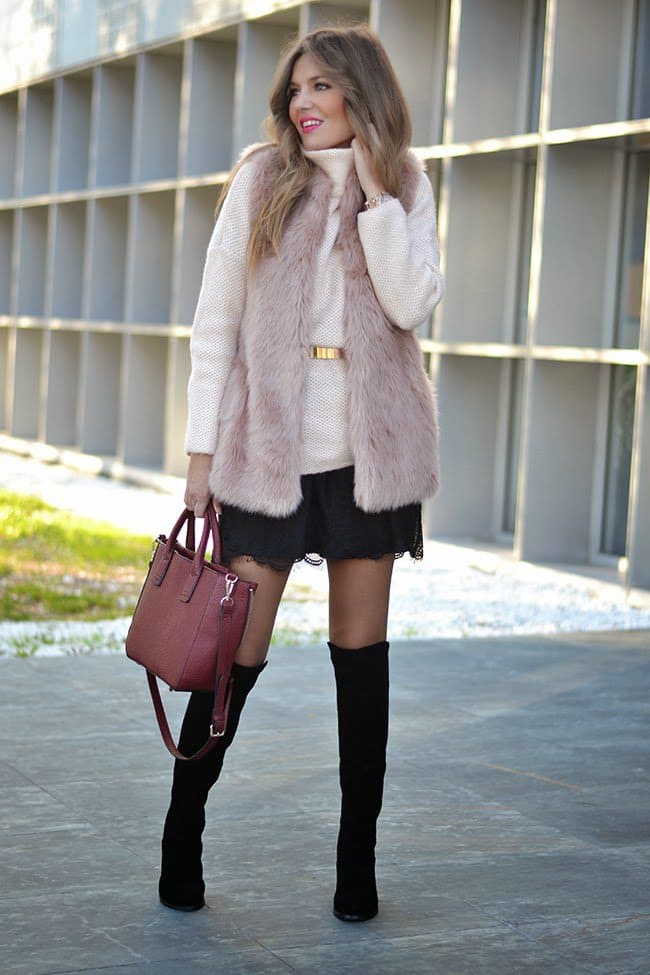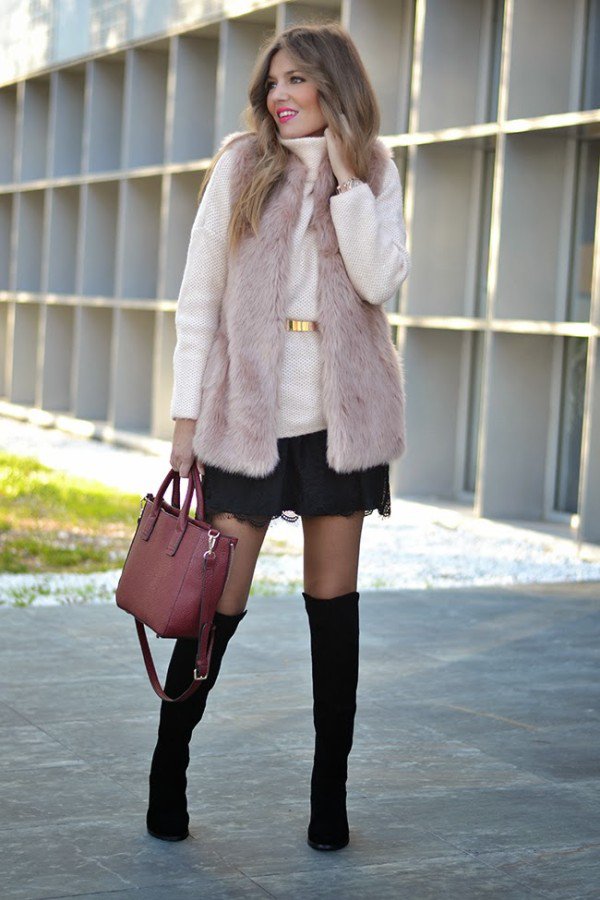 source
Wear long coats
Wearing cropped puffers is really trendy. But, they won't keep you warm when the temperatures drop under zero. So, we recommend you instead opt for long coats that will keep your entire torso covered. There are so many winter styling tips that can teach you how to style long coats this winter. In order to spend a stylish winter, we recommend you to own at least one long sweater and coat for the coldest days.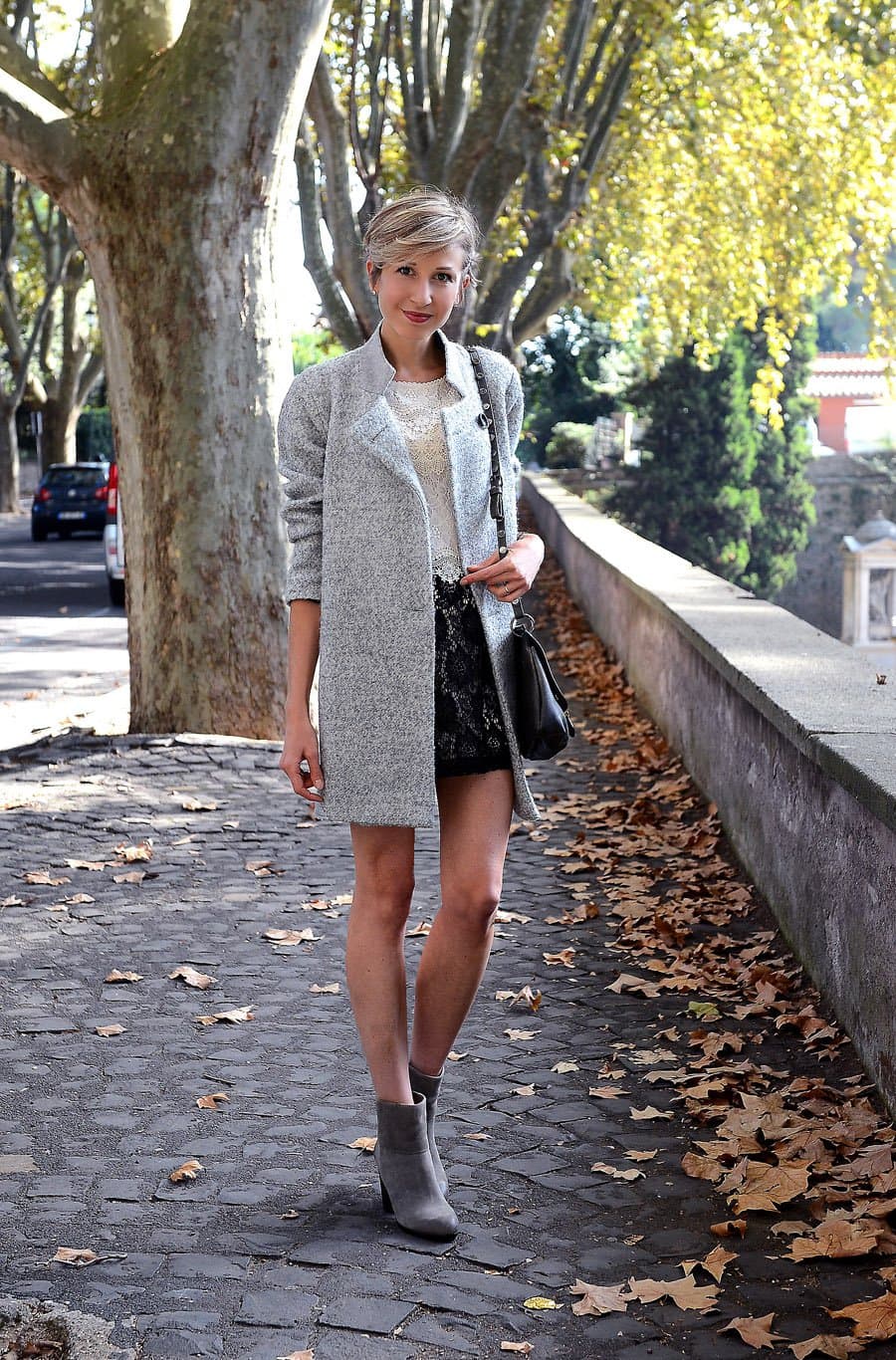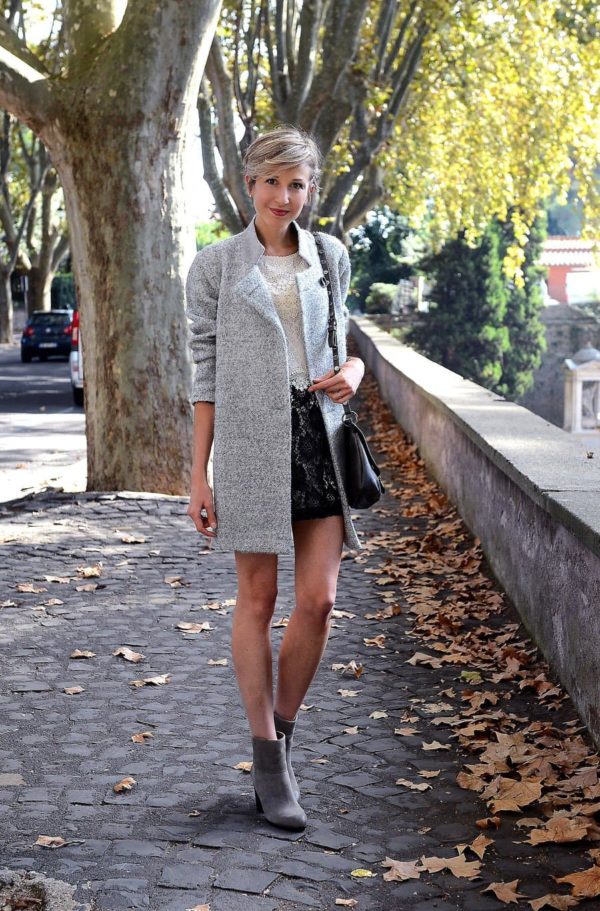 source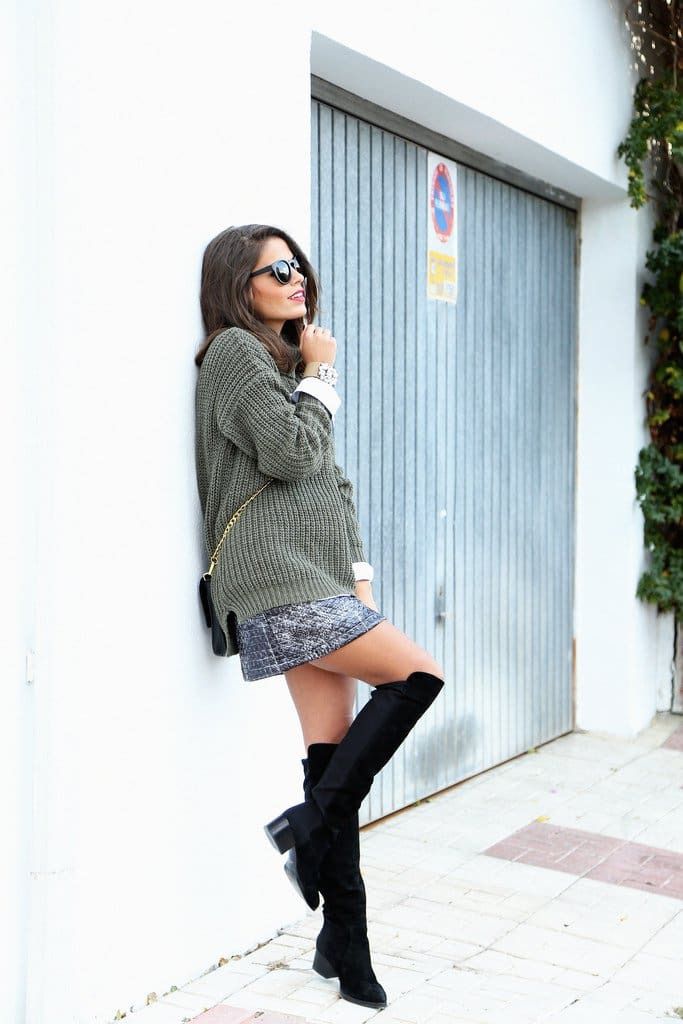 source