Probably all of you when have noticed the subtitle of this post thought that this is hard procedure with knitting and that there is no chance for you to make this. But we convince you that below you will see something that is interested that is unique and first of all easy.
We have present you this amazing video tutorial that has been made by handimania. Easy interesting and fun learn how to knit your favorite scarf for less than 30 minutes. This can be a cute accessory for this winter season at also it is fashionable too. Now watch the video tutorial below and enjoy!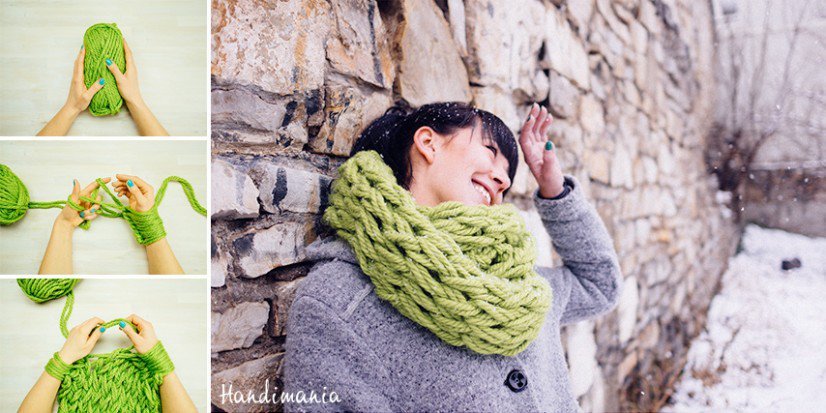 We hope that this video give you an inspiration for your next creative DIY project – enjoy in this amazing winter accessory.