Hair jewelry has become a very popular trend among women from all around the world. We can see women wearing all kinds of fashionable and extraordinary pieces of hair accessories these days. If you want to try the trend of wearing hair jewelry, but you are not really sure how to rock on the trend in the best way possible, don't worry. We are sharing with you some fresh and exclusive hair jewelry guides that can inspire you to wake up your inner hairstylist. In the article below, find out how to wear jewelry in your hair. Open up your imagination and put your creativeness mood on the highest. Explore many different classy hairstyles for any occasion.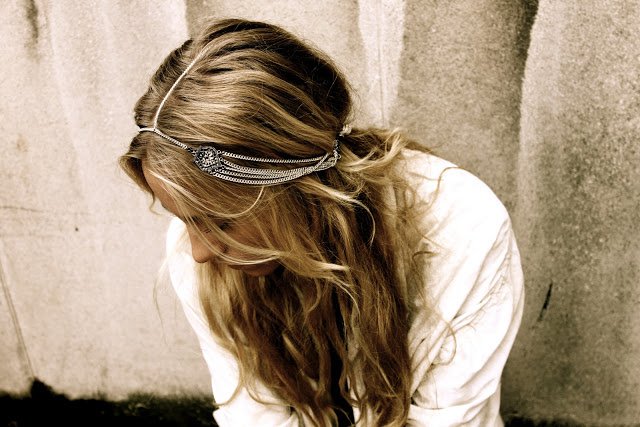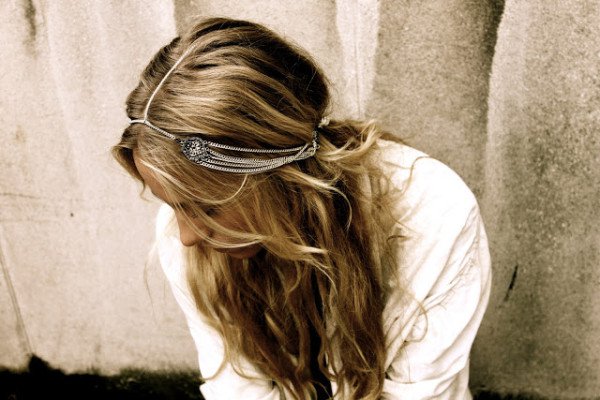 source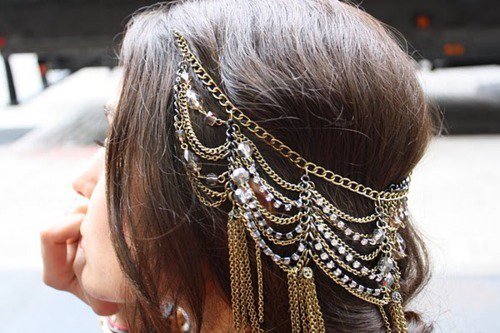 source
Party sequins
Christmas is coming! If you are running out of hair ideas for the upcoming party nights, then you will definitely adore this stunning solution. Party sequins in different colors are perfect hair accessories to complete your festive look.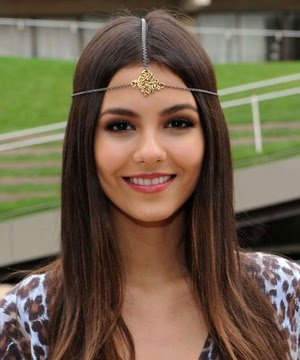 source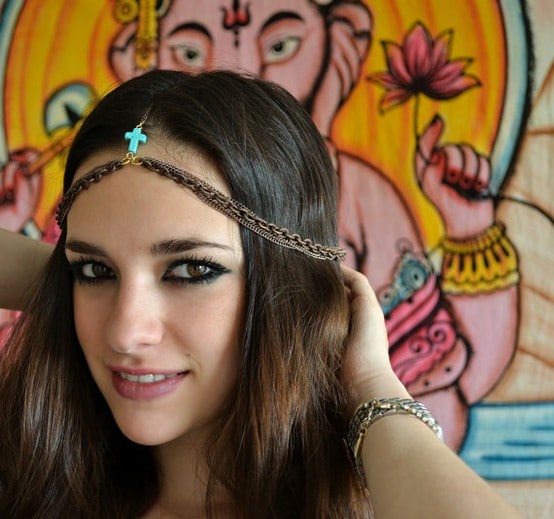 source
Hair piercing
One interesting and a little wild way to add accessories to your hair is by choosing hair piercing. The exquisite rings will perfectly complement your  hairstyle. Hair piercing is a painless way to try the trend of piercing. Attach some small neat rings to your braids and create a hairstyle that willreceive countless compliments.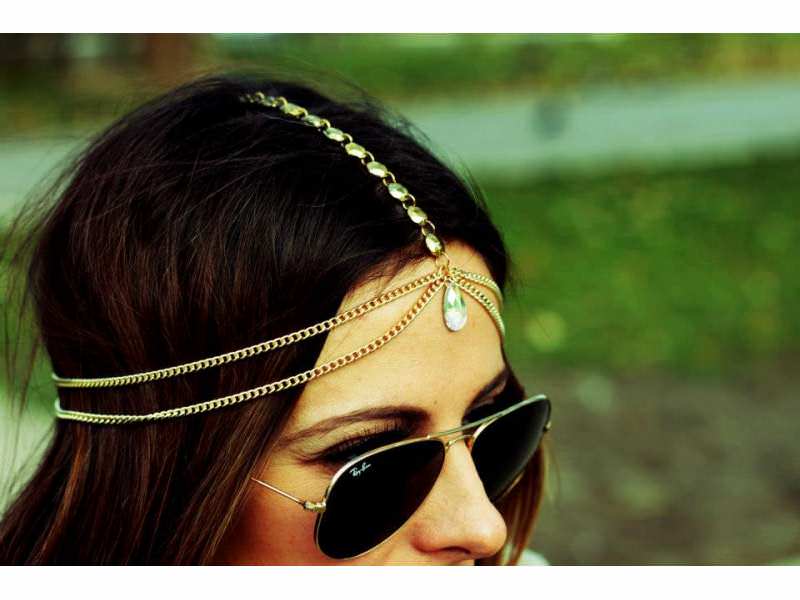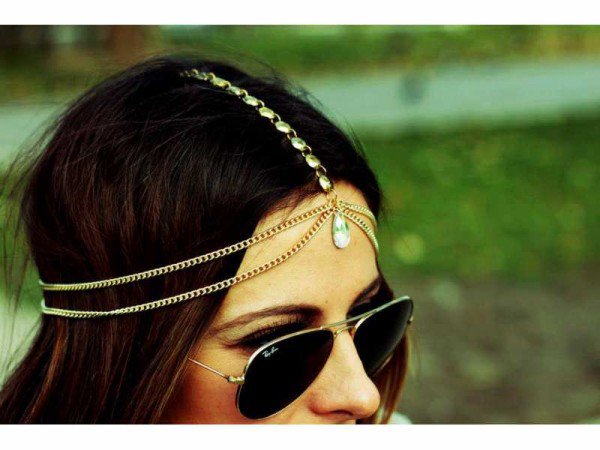 source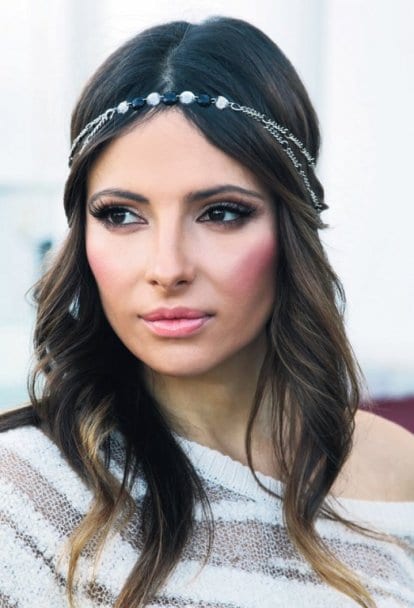 source
Elegant pearls
One of the easiest hair jewelry ideas that you can effortlessly implement at your own home is adding elegant pearls to your hair. Choose some special hairpins with small fake pearls that you can easily use. Or, try some DIY hair accessories project and attach pearls from your pearls necklace to usual black hairpins.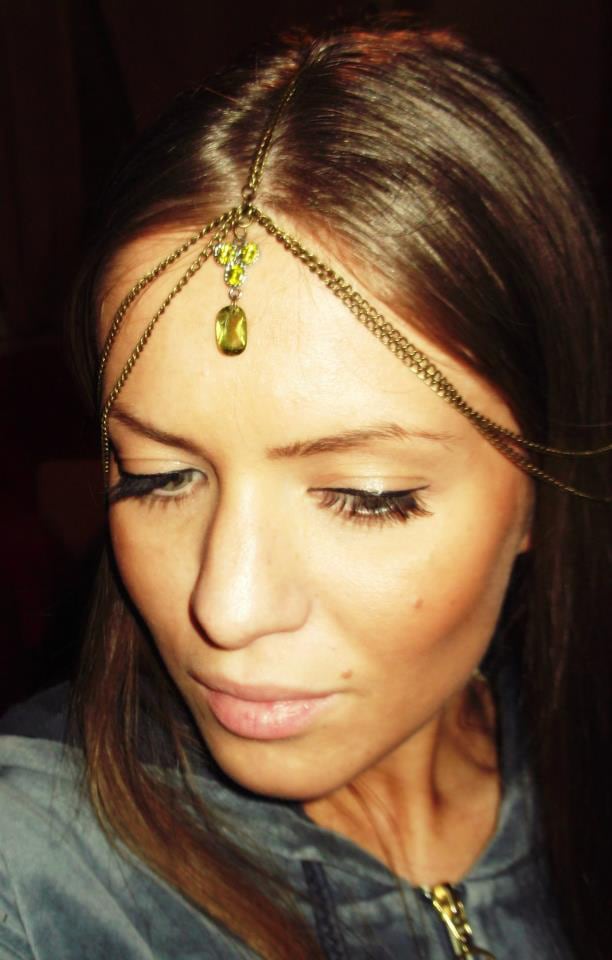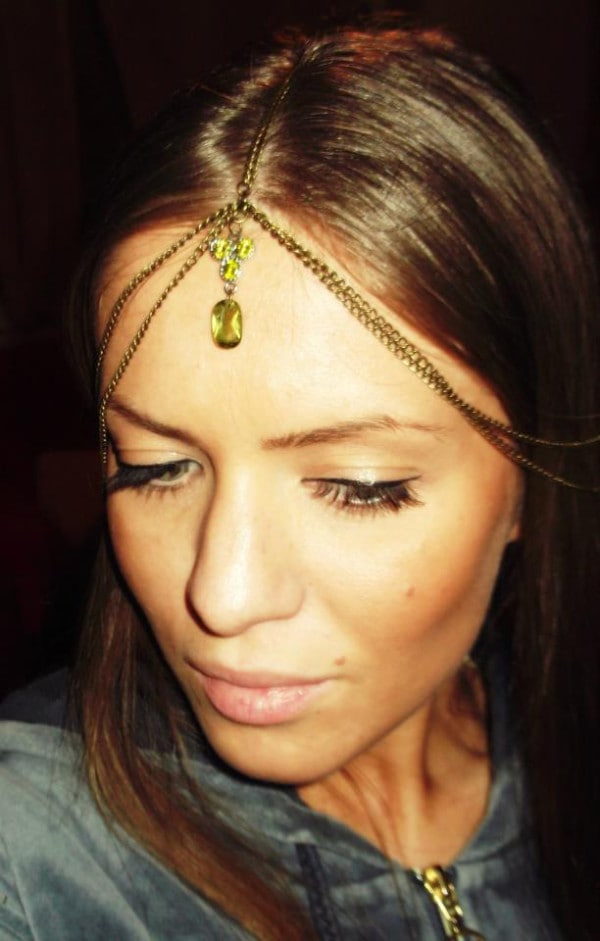 source
Crystal barrette
Here is a stylish way to look adorable and very fashionable. Wear an elegant barrette like a crown; right over your messy fishtails. This is an unexpected and different way to look at ordinary hair accessories from another angle. Shake things up and give your hair the chance to look fresh and amazing.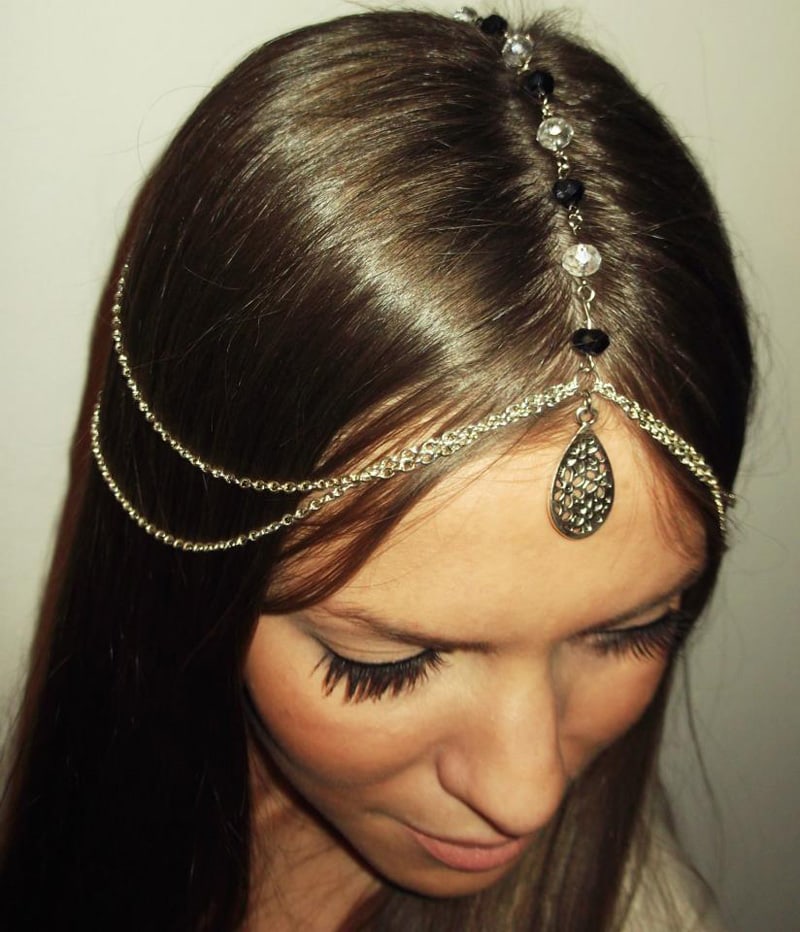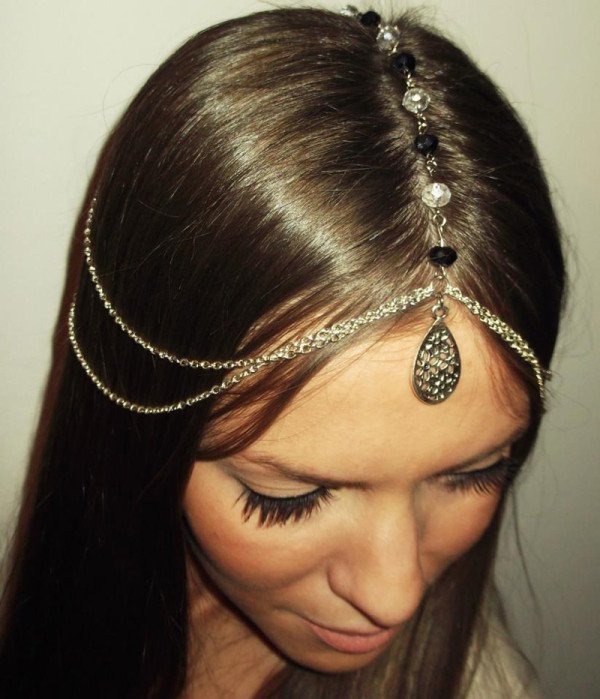 source
Ponytail jewelry
Ponytail is one of the easiest hairstyles many women pleasantly do. Because it is also a very simple-looking hairstyle, many women add some hair jewelry to make it look more glamorous. Minimalistic hairstyle and mesmerizing details always create a wonderful masterpiece that looks both effortless and elegant.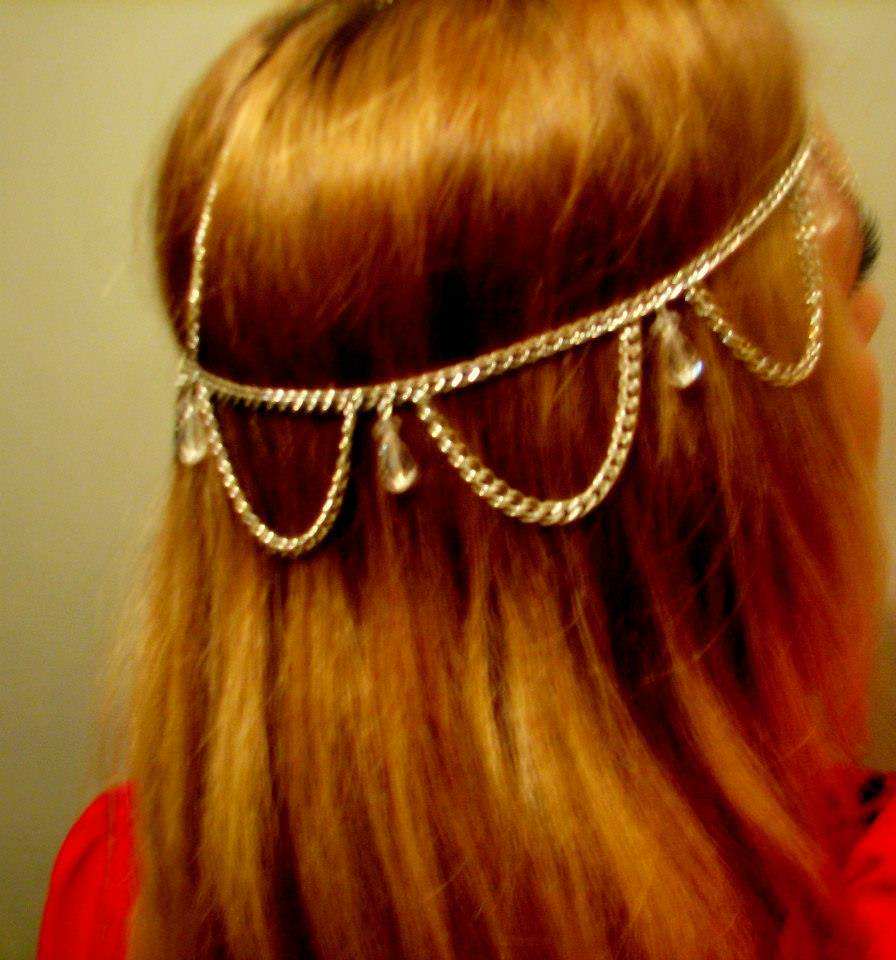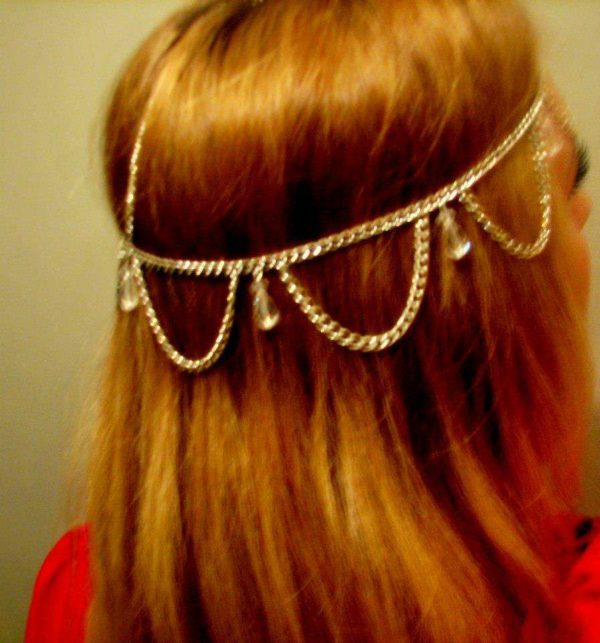 source
Shining hair clips
If you are looking for some elegant and sophisticated way to wear hair jewelry, you have found it. This evening hair solution is offering you a way to look chic during your evenings out.  The neat radiance of these small elegant accessories will add a touch of sophistication to your look. Don't miss the chance to shine!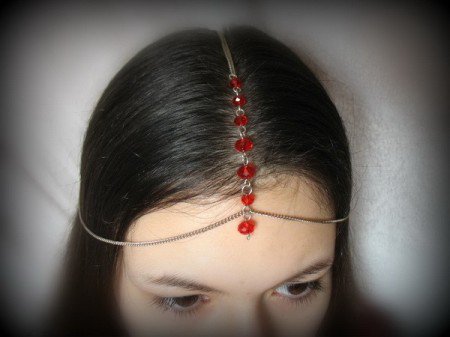 source
Mix and match
You can always wear a couple of different hair accessories at once. All you need to carry is to choose complementing pieces. For example, you can wear vintage clips, barrettes, and brooches together. Eclecticism is very popular these days. Many fashionistas and hairstylists have populace the trend.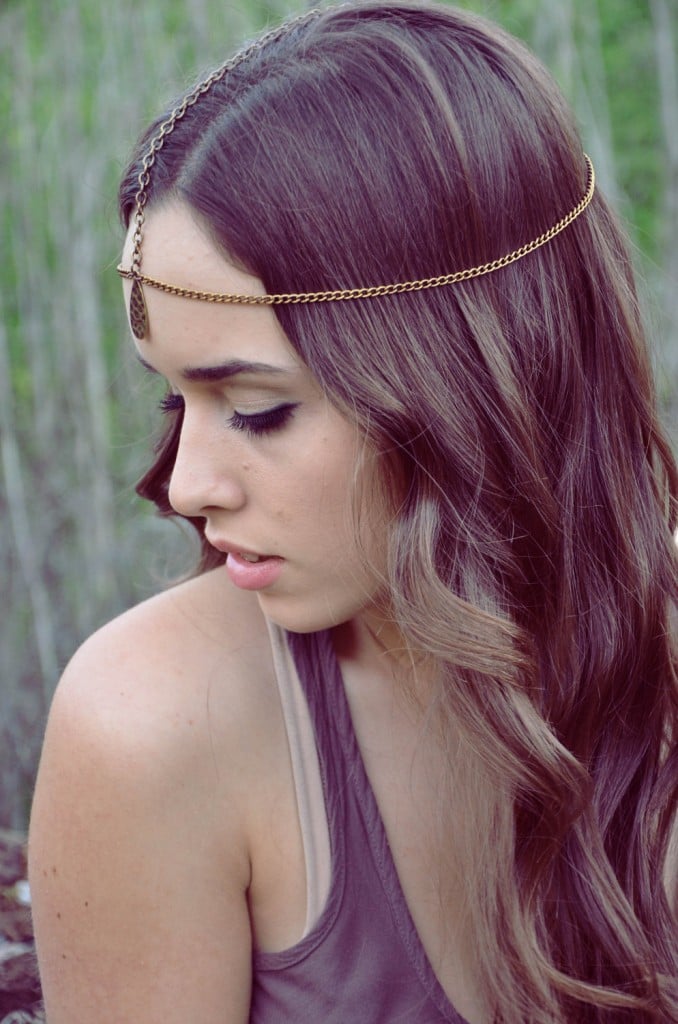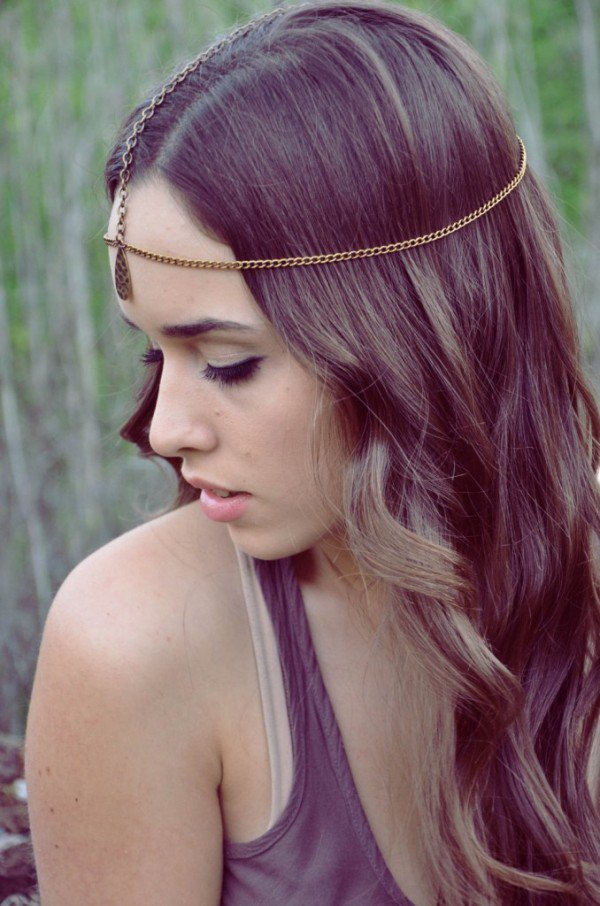 source
Vintage looking headband
Headbands are the perfect hair jewelry that can effortlessly make your locks look glorious and magnificent. Choose some heavy colorful headbands to fit your casual outfit. Wear them with loose hair to emphasize your natural grace and beauty. A vintage-looking hair headband is also a perfect choice for modern vintage bride's hairstyles.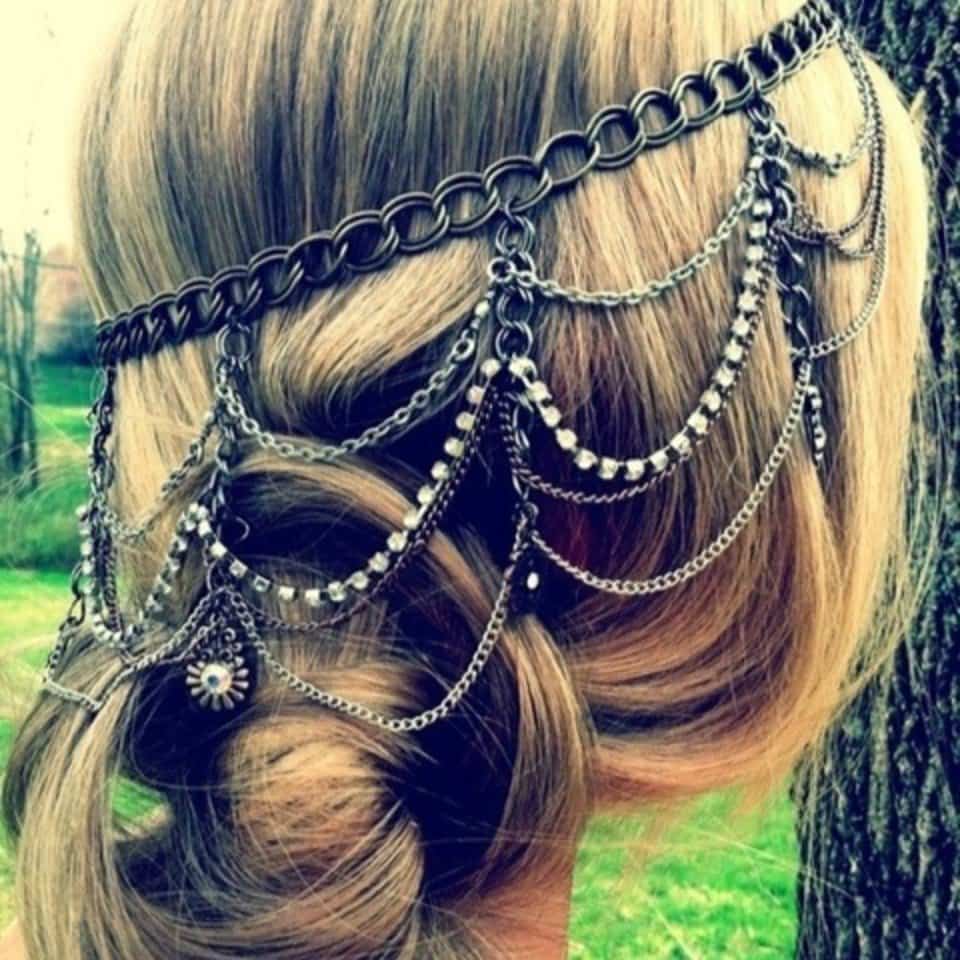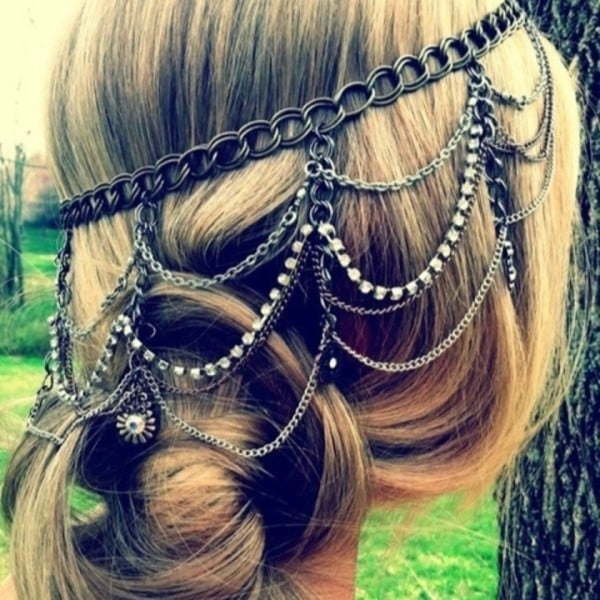 source
Low messy bun's new life
For busy women who have no time to make creative hairstyles but still want to experiment with hair jewelry, here is an easy hairstyle to try. A messy bun with sparkling barrette above is a perfect way to add a little touch of sparkle to your ordinary bun hairstyle. An effortless way to glam up the classic "wake up like this" hairstyle that you shouldn't miss.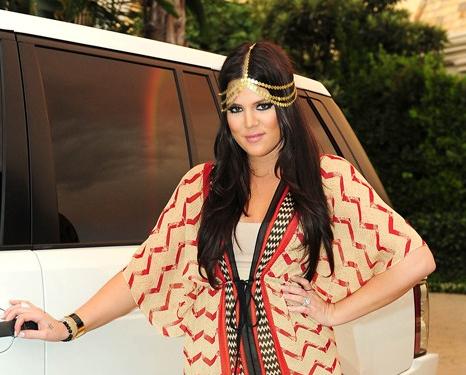 source
Silver leaf headband
If you want to look like a Greek goddess, then we recommend you to try this simple but still so elegant hairdo. Wear your silver leaf headband with some boho chic waves and give yourself the chance to experience the elegance of the Greek goddesses. Try this hairstyle if you want to refresh your look by adding only a simple hair jewelry piece. Emphasize your unique sense of style. Try the look during warm summer days.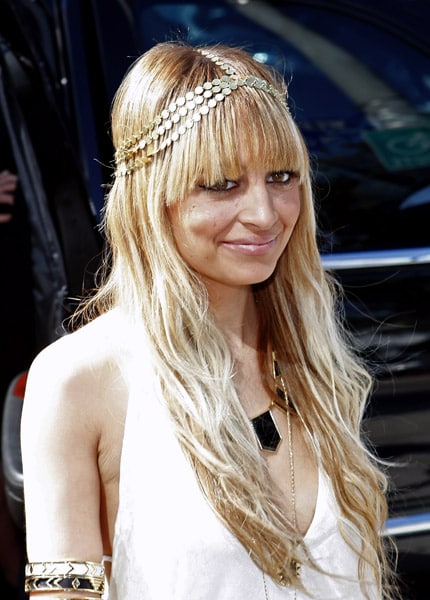 source
Oriental princess headpiece
Many women willing to experiment with different hair jewelry pieces would pleasantly wear this oriental princess headpiece. Chain headpieces with small pendants look especially beautiful in conjunction with high hairstyles and all kinds of braids. If you have long hair and want to refresh your simple and ordinary look with something eye-catching and very elegant, then the oriental princess headpiece is the right choice for you.
Did you like our choice of hair jewelry and hair accessories hairstyles we have selected for you? We hope you will try to copy most of them. Don't miss the chance to look fabulous and rock on the trend the best way possible.