Denim jeans are timeless! You can wear them no matter the season, but when it comes to fall, they are a must-have staple in your wardrobe. When the weather gets colder, it is time to show off your best denim fall outfits ever. In this article, we are sharing with you some of the jeans that are going to be so popular this fall. Further, we are reminding you of the jeans that you need to retire and avoid wearing until the next summer. Enjoy and get inspired by our gallery!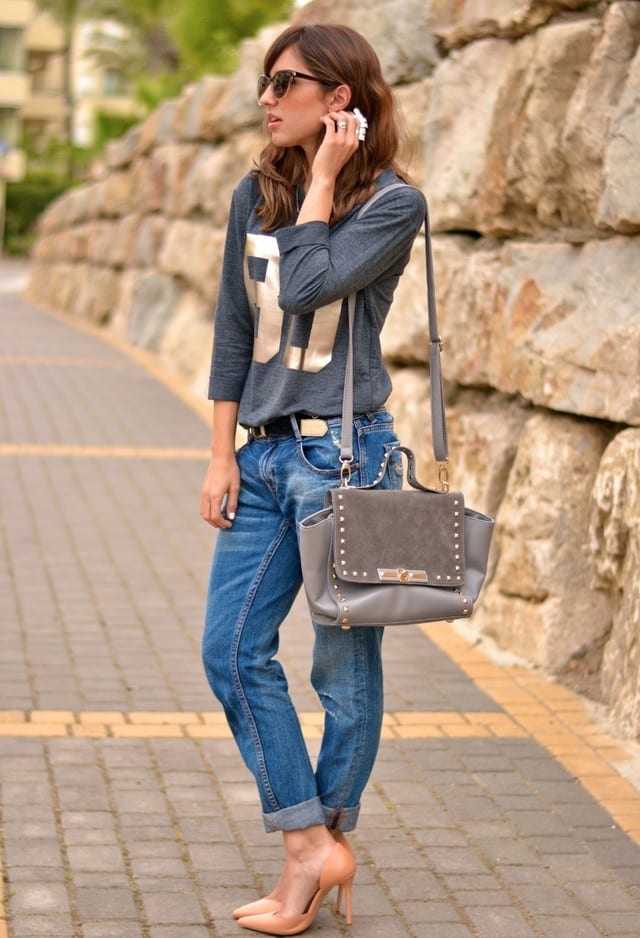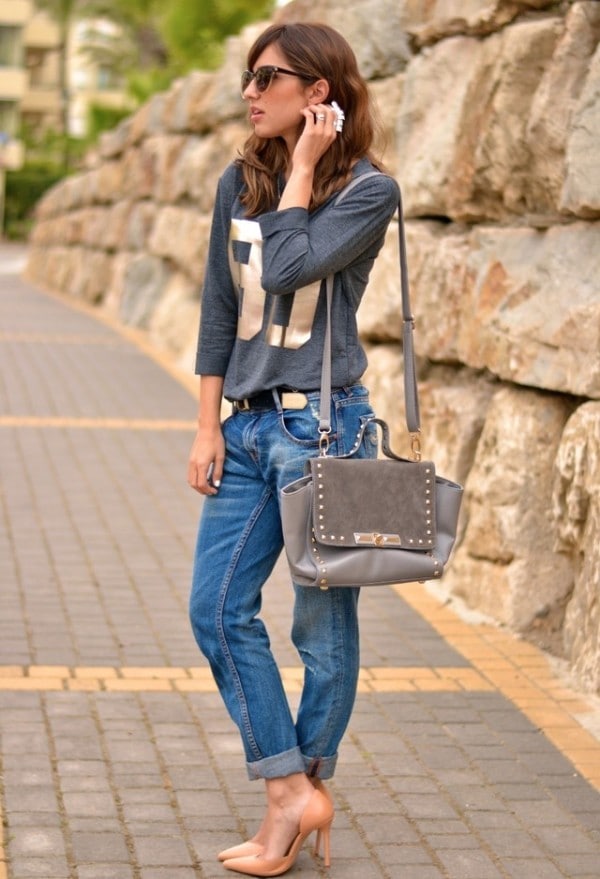 source
Talking color: you can never be wrong with a pair of blue jeans
Blue denim is timeless! You can never go wrong with styling a pair of blue jeans. They are always the most popular staple in every woman's wardrobe. You can style them no matter the season and will always guarantee you a chic and casual look. Traditional denim will always be popular and you should always own a pair of them in your closet. Also, you can experiment with grey, black, white, or ecru denim. They are also the perfect base for creating eye-catching outfits.  However, there is nothing that can beat blue denim.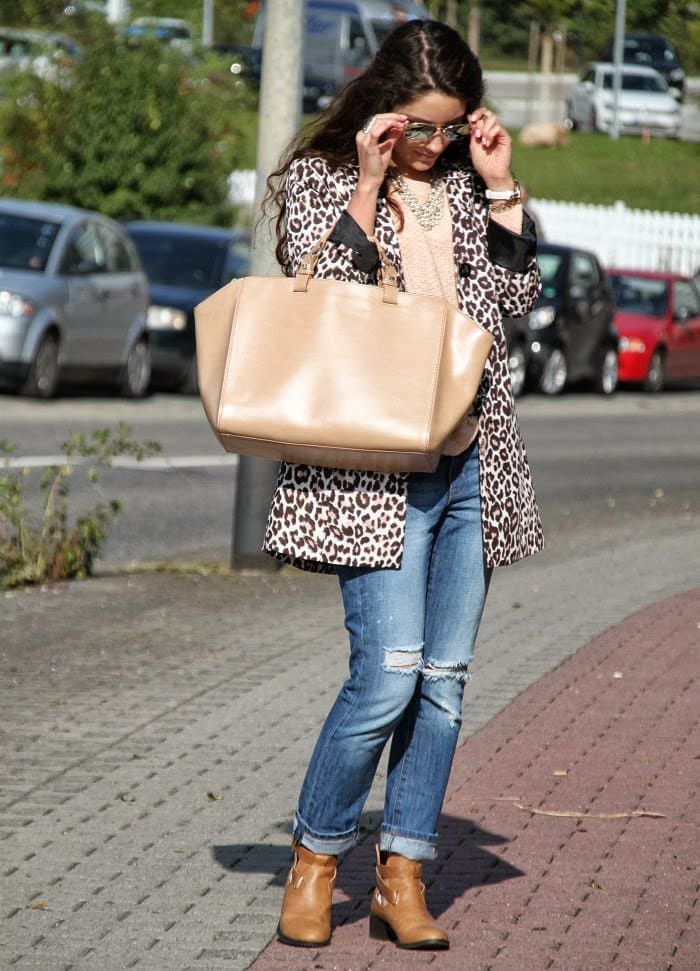 source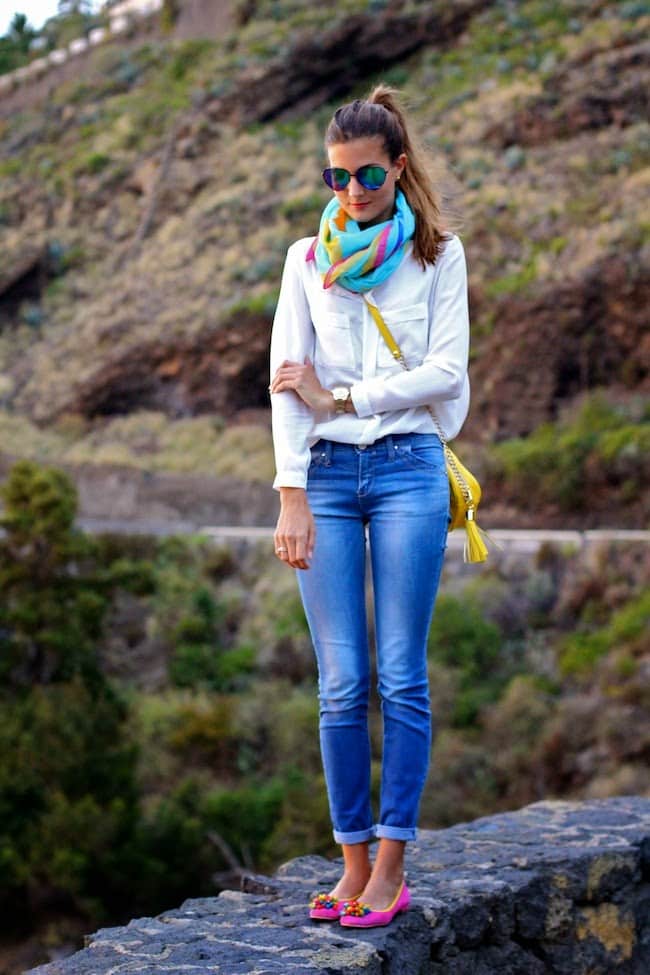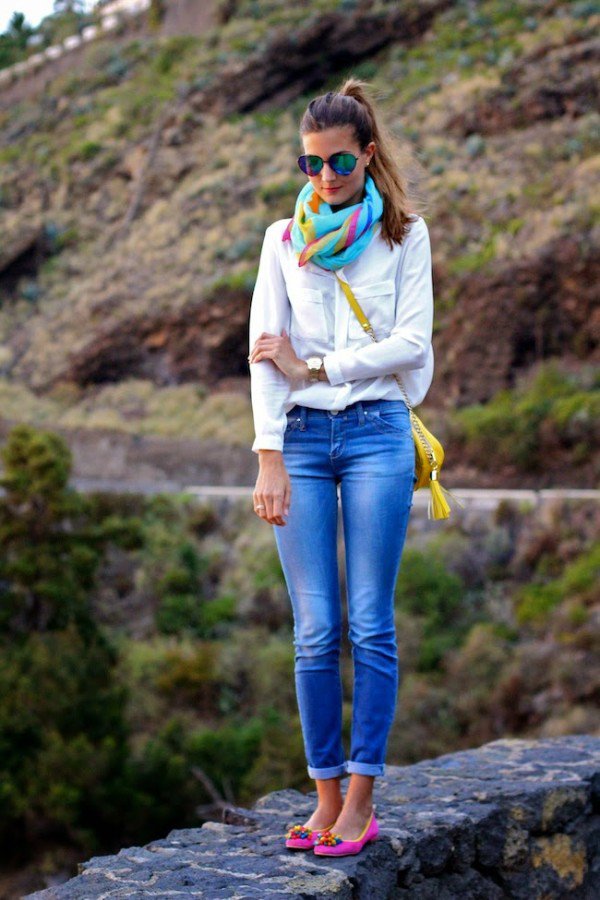 source
Flares in small doses
The 1970s styles have been so popular recently. That means that flares as one of the most recognizable parts of fashion from the 70s is been extremely popular too. Flares are indeed going to be one of autumn's hottest silhouettes. Kick-fares are those fall essentials that every woman should have in her wardrobe. They are a kind of jeans that flare out at the ankle but are still more subtle than the standard flares. This fall high-waist flares are among the most popular ones. Don't miss styling your pair of flare jeans this autumn.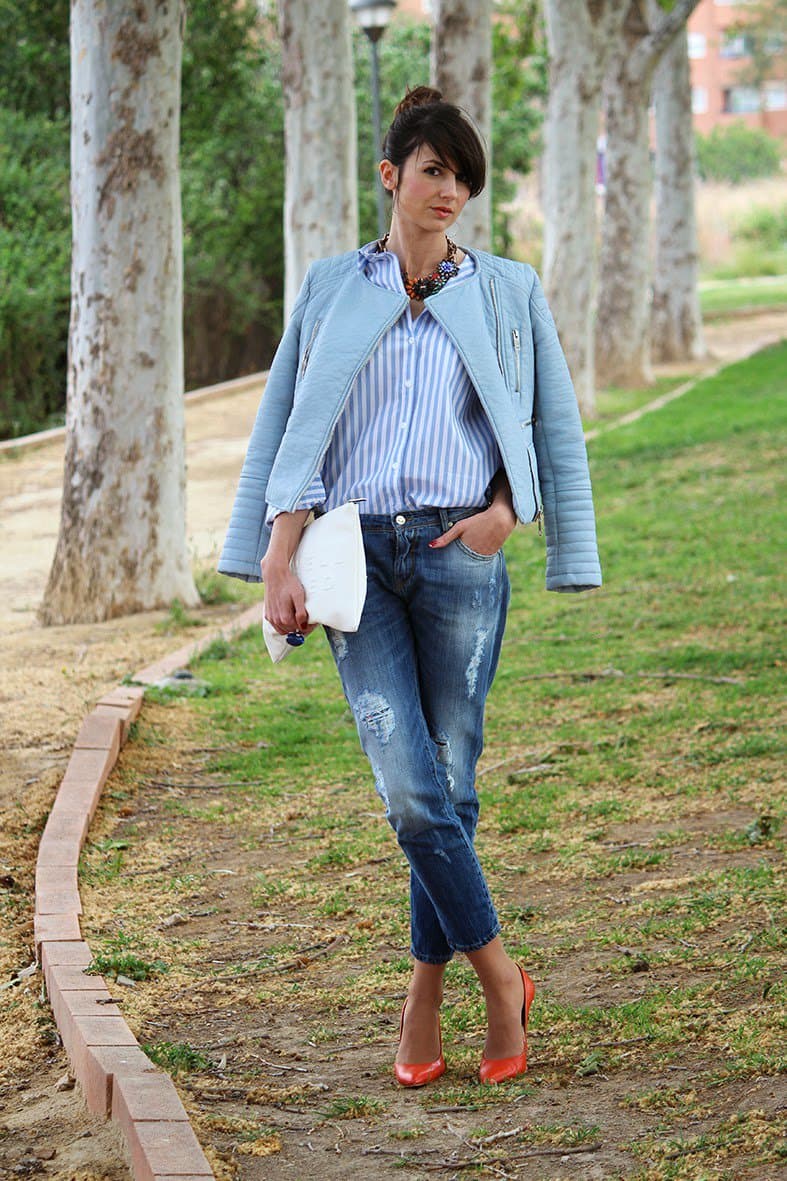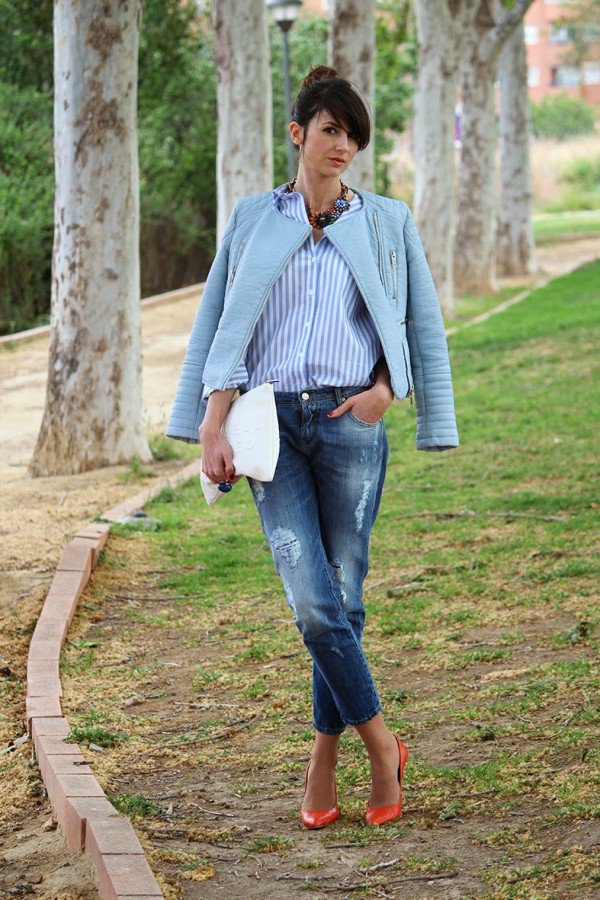 source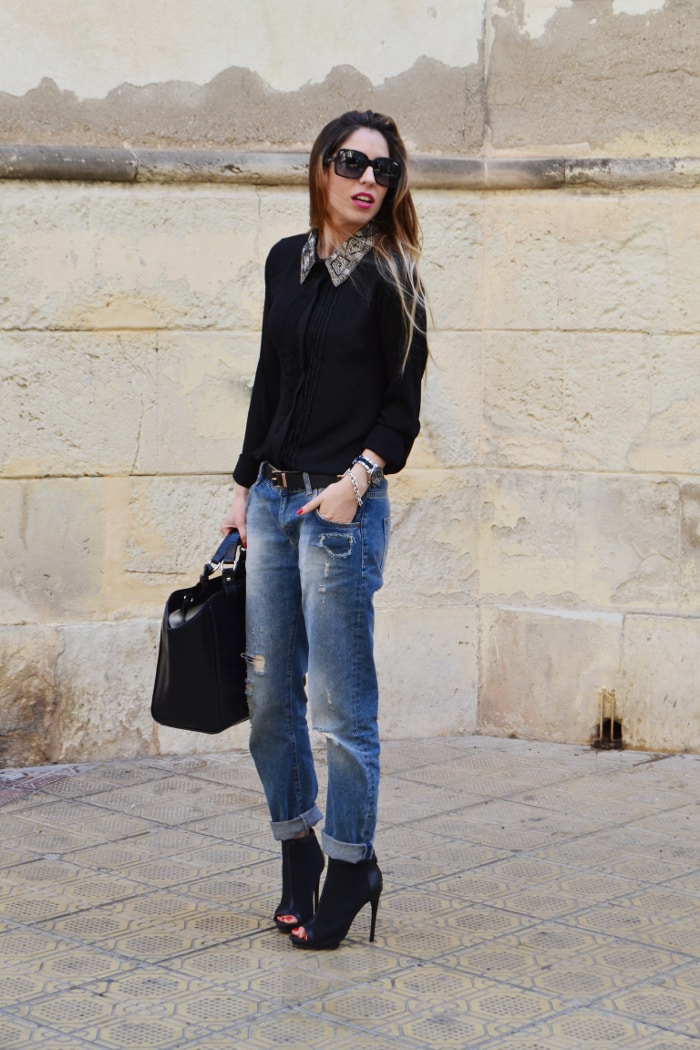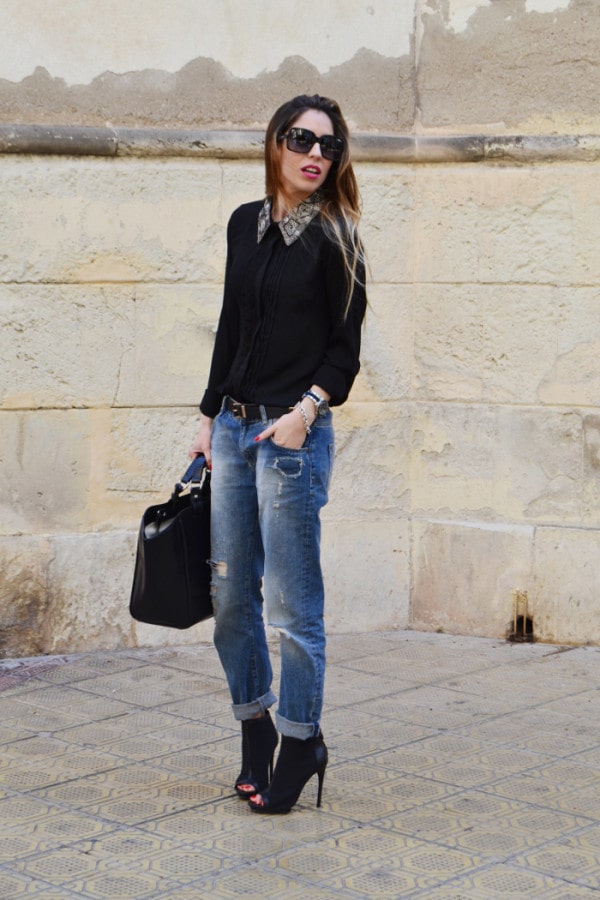 source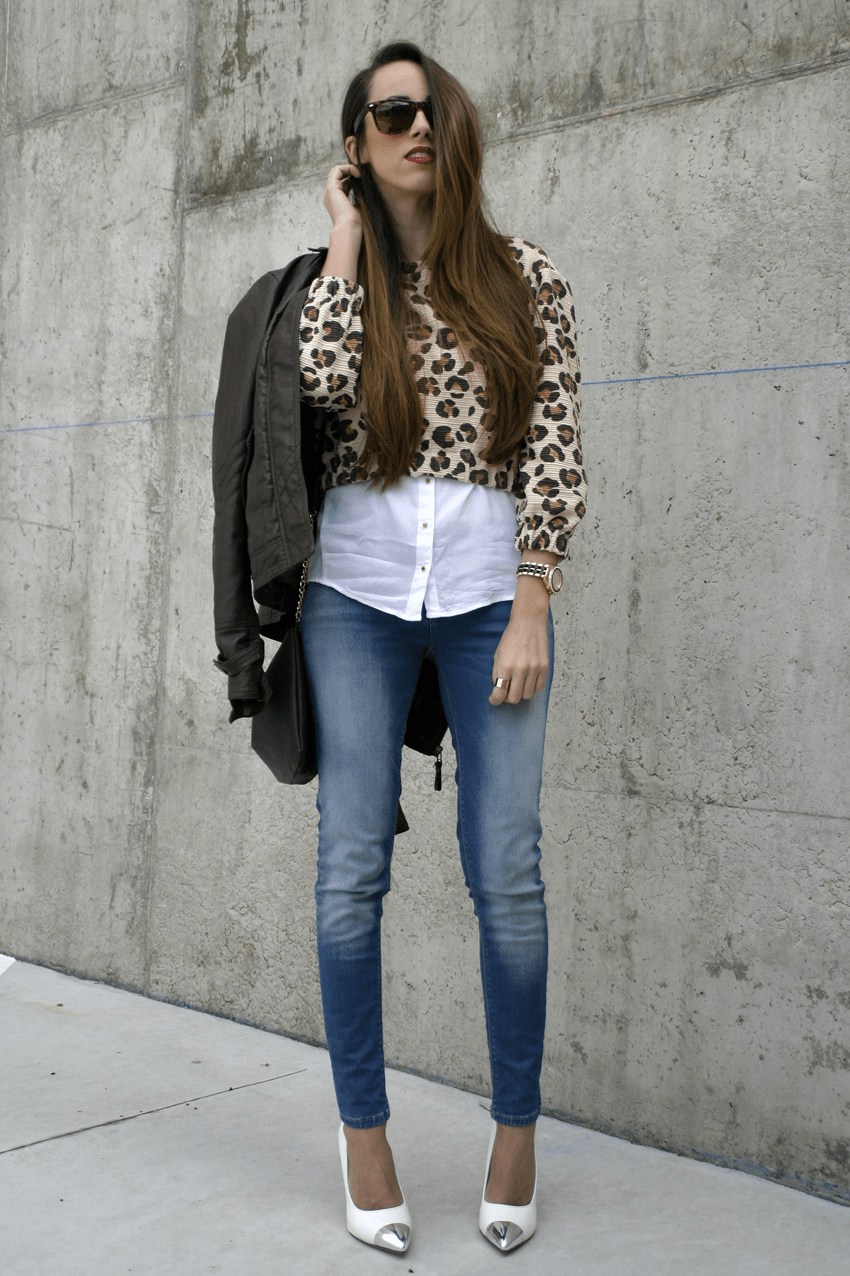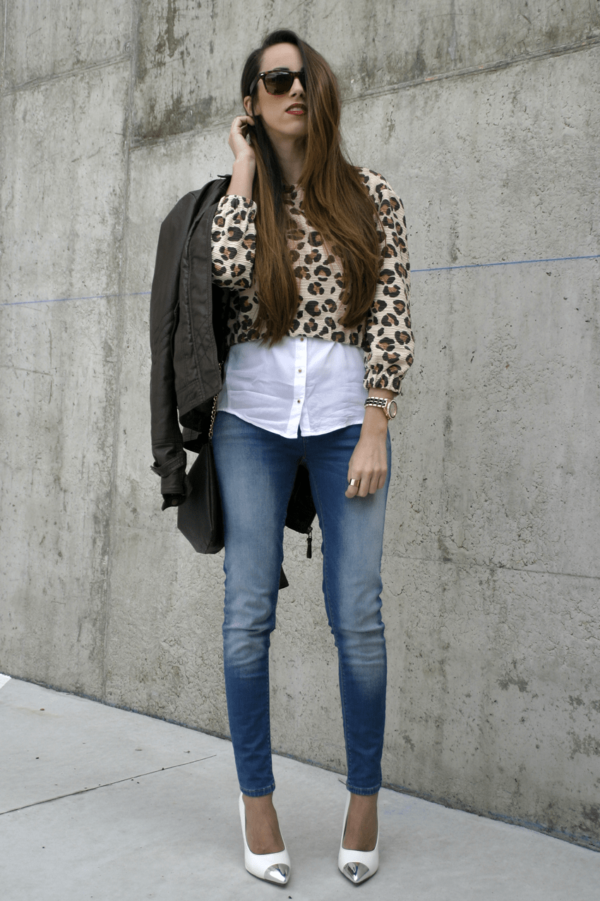 source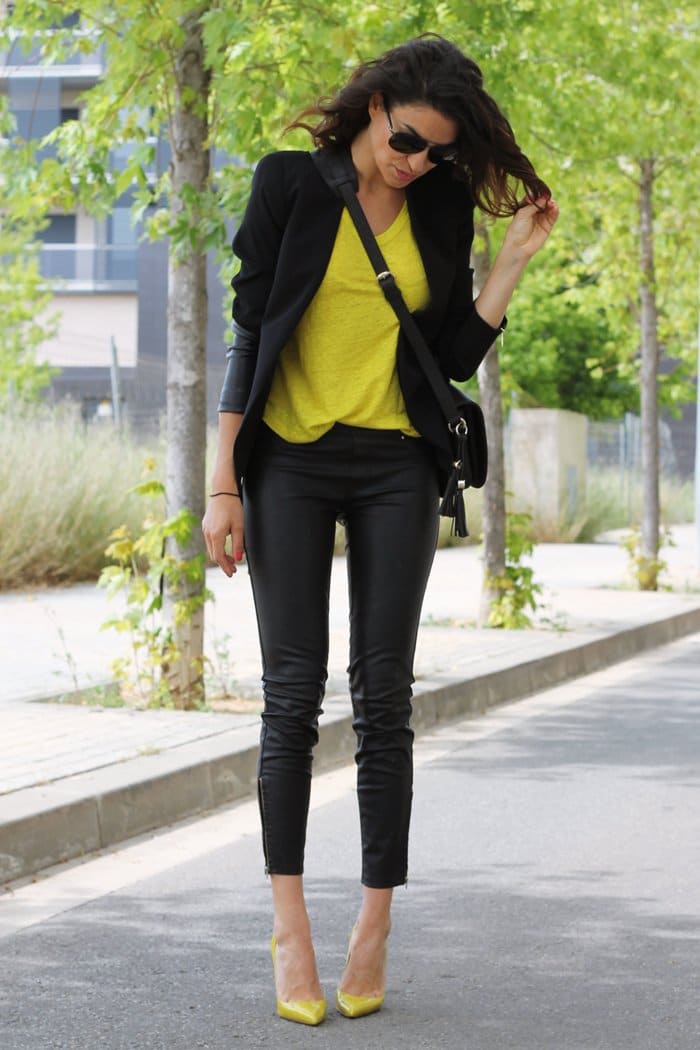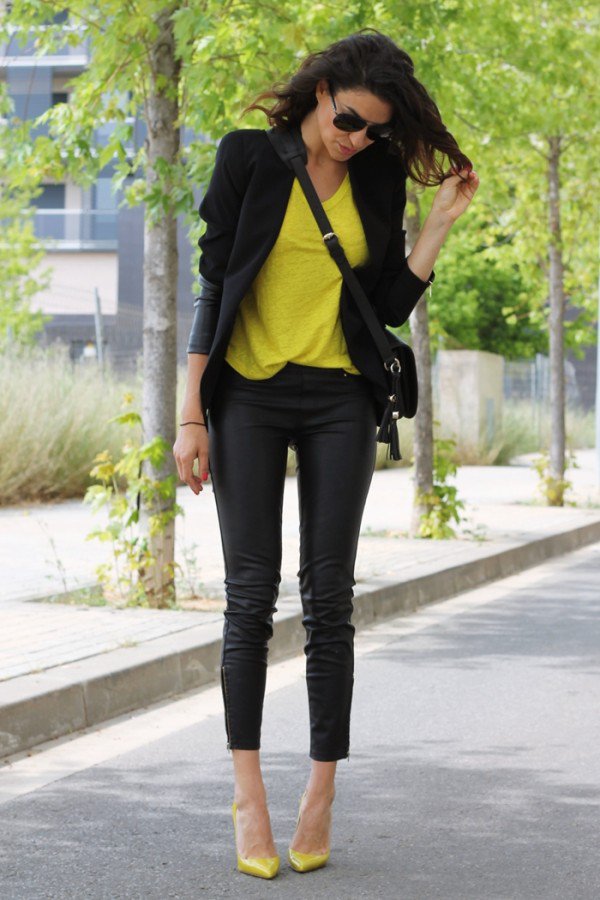 source
Vintage-inspired straight-legged jeans
Is vintage your style of clothing? If yes, you will be glad to hear that the trend of wearing straight-leg denim silhouette jeans is having a comeback on the fashion scene. The trend is so popular and is not going anywhere fast, so you experiment with it by trying different combinations and outfit ideas. These kinds of jeans were popularized by actresses and models in the 1990s.
Today we can see so many common women and fashion influencers wearing them. The silhouette flatters all figures. It is popular in a range of washes and colors. Grey and light blue jeans are however the most popular ones. We recommend you to try on a pair of high-rise waist ones and combine them with a white tee and sneakers. You can also add your favorite black leather jacket to scream vintage even more.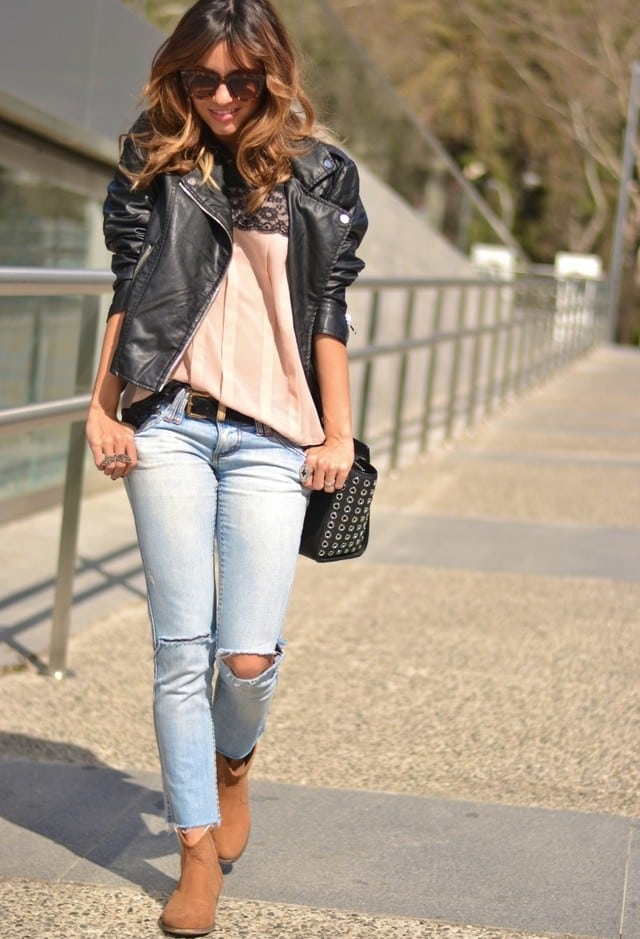 source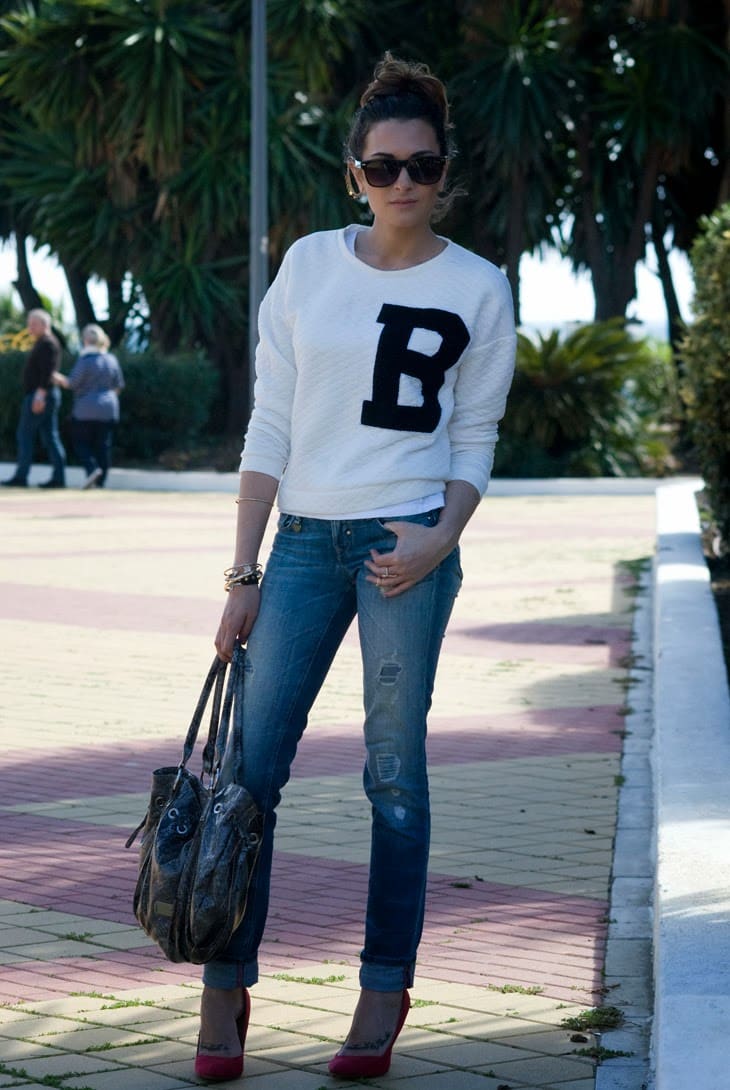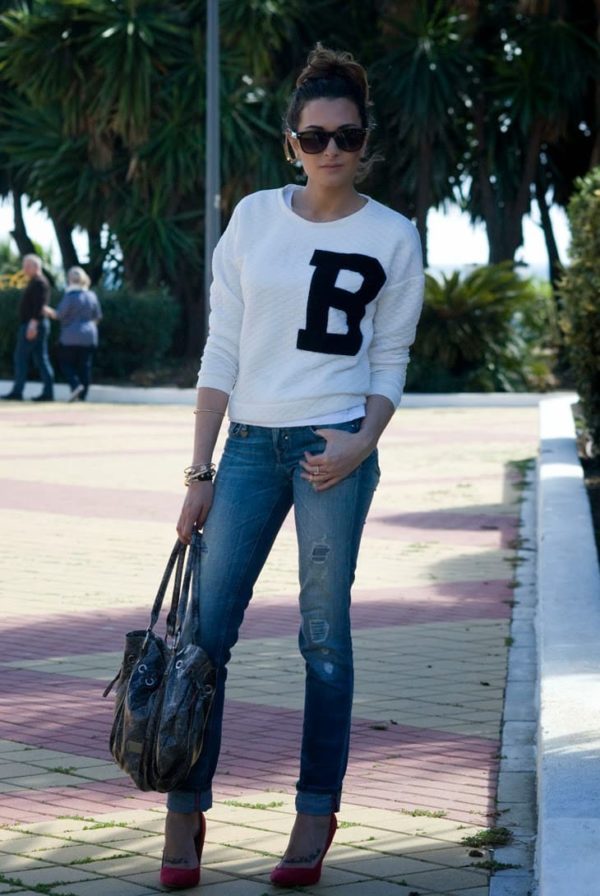 source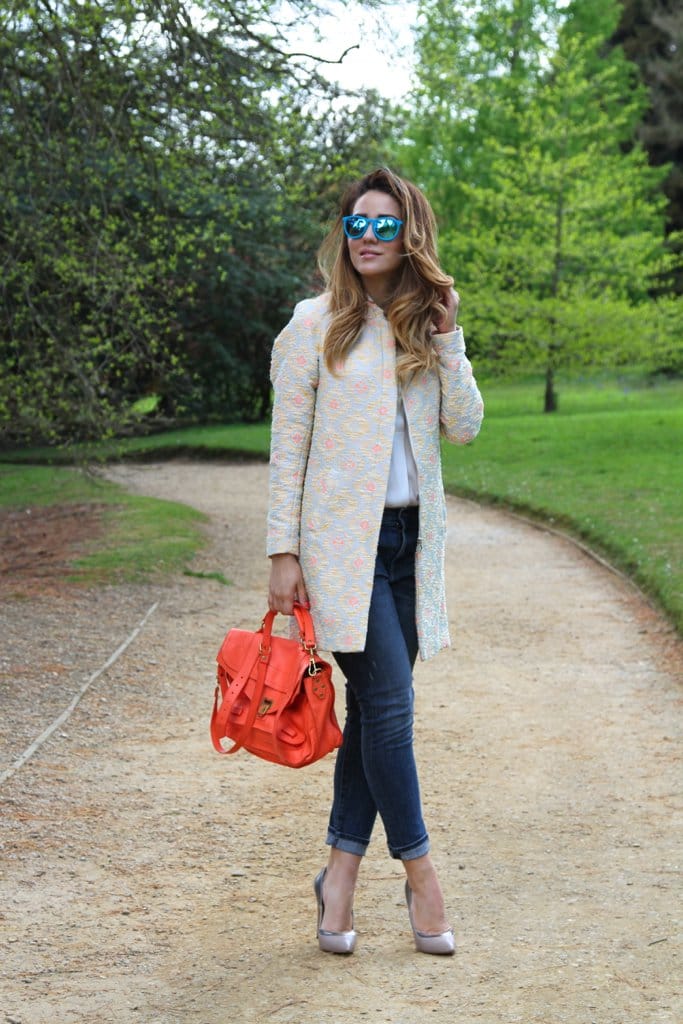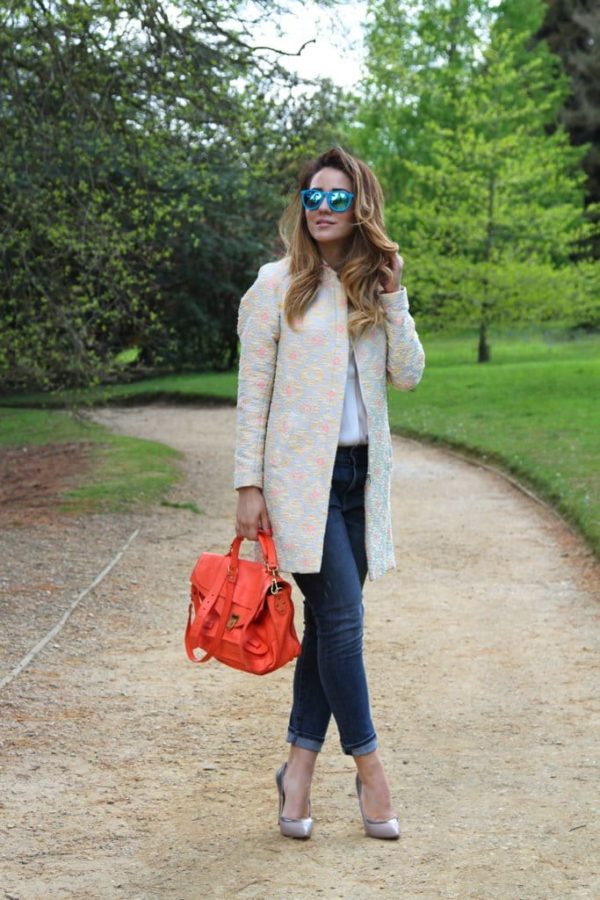 source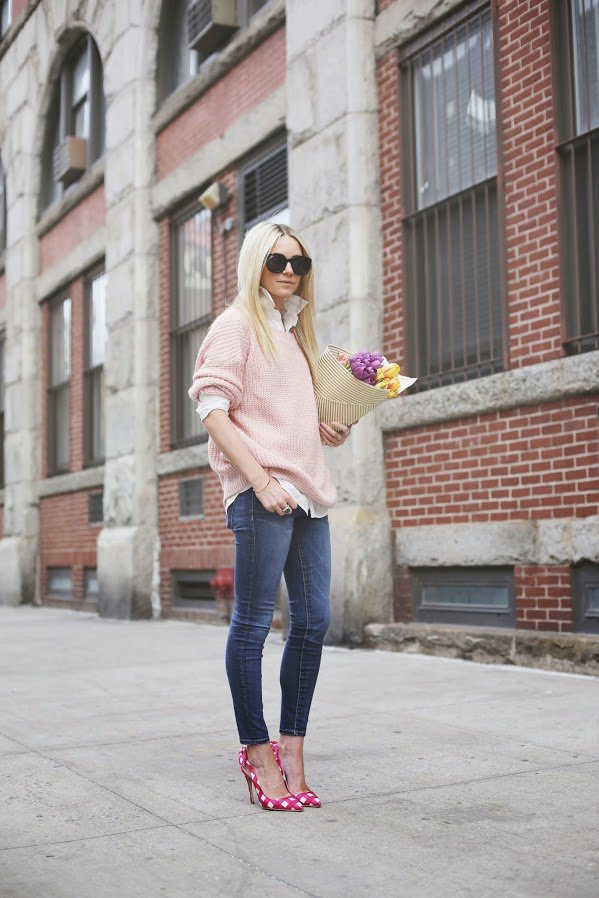 source
Baggy jeans: comfortable and chic
The last decade was definitely the decade of skinny jeans. However, fashion and trends change, and now it is the opposite in fashion: loose and baggy denim styles are indisputable hits. They have come back into the mainstream stores and are a perfect choice for styling chic and comfortable fall outfits.
These jeans are popular in two different silhouettes. You can opt for wide-legged loose jeans or slouchier-shaped denim jeans. The first ones feature a straight silhouette where legs flare out from the wearer's hips. Most of them are with high-waist and have the elongating effect of making your legs look longer. When it comes to slouchier baggy jeans, they don't sit as straight as wide-leg alternatives and tend to be longer than them. You can also opt for a pair with a high waist that sits on the ankles.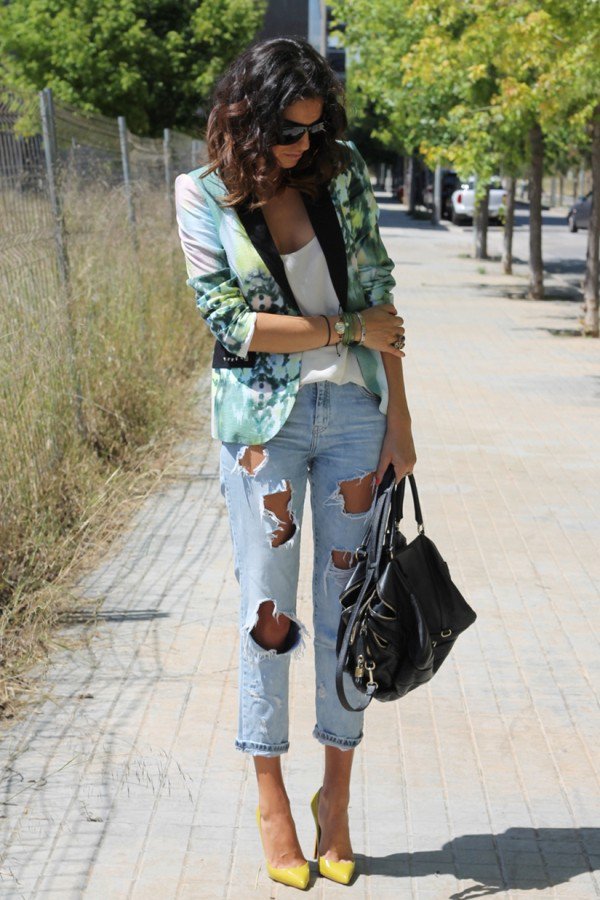 source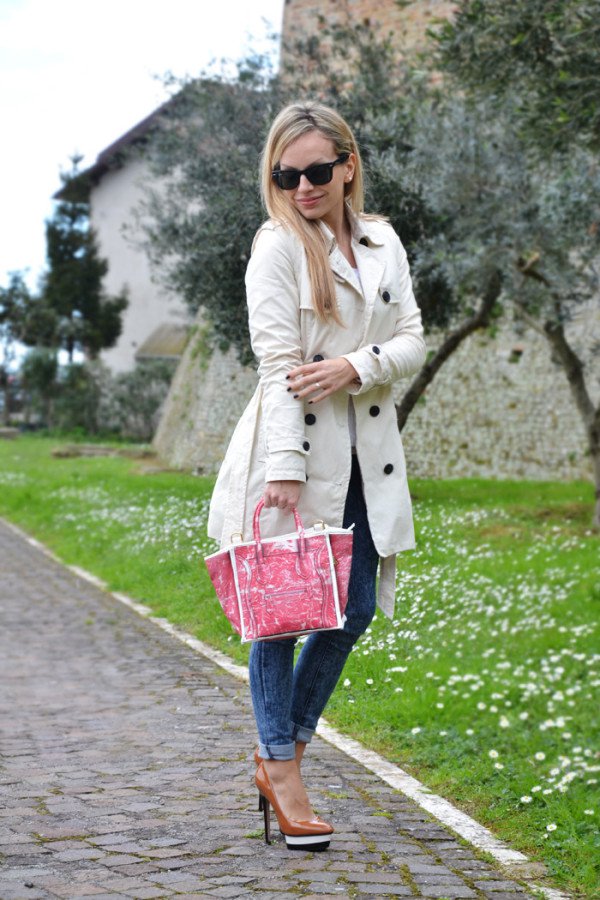 source
What denim should be left for summer?
As we mentioned before jeans can be worn the whole year-round. But, still, there is some denim that should definitely be left in summer. Here, we are listing the ones that you need to retire until next year again. Avoid styling them during fall.
Supper distresses jeans
Distressed jeans are a perfect choice to wear during the summer months. Women simply adore styling them during summer warmness. But, when it comes to fall, you should definitely retire them until the next summer. They may be perfect for chilled-out summer evenings or nights, but should definitely be avoided during autumn. No woman wants her legs so exposed during fall coldness, right?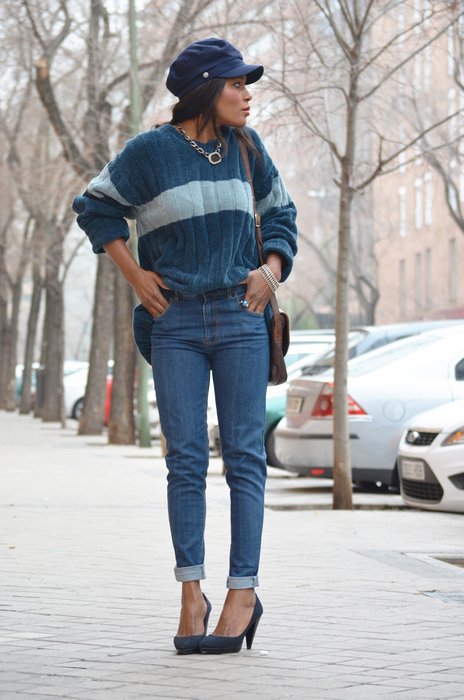 source
Retire the skinny fir jeans too
When fall comes, it is time to say goodbye to your skinny-fit jeans too. As the colder months come, wide-legged and straight-legged jeans become more popular. They are taking the spotlight for creating super chic and fashionable fall looks. Retire your skinny flare jeans and embrace the new upcoming trends.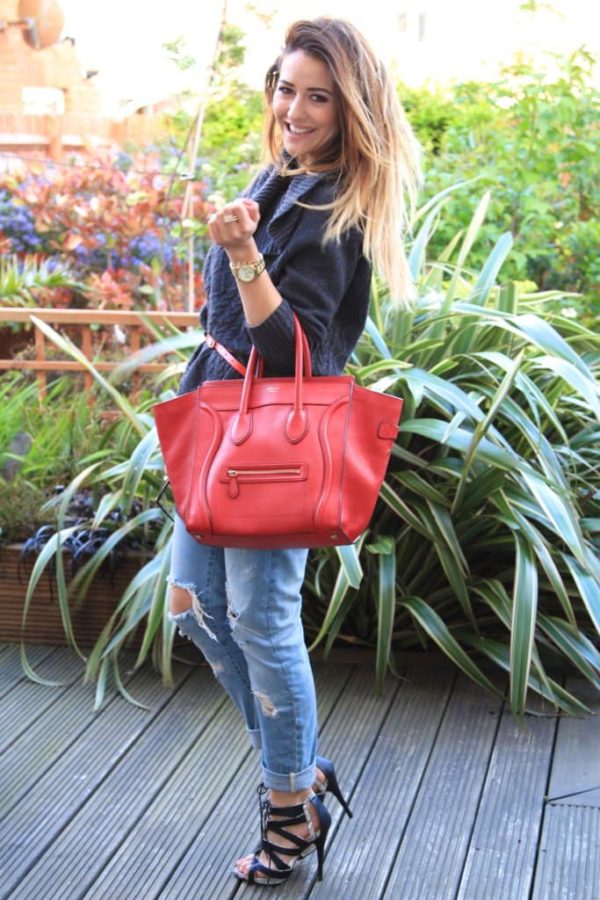 source