Accessories play a huge role in our fashion looks and they can make our outfits really distinctive and one of a kind pretty easily and quickly. All you have to do is to get a full gear of accessories at home, so you can find one matching your outfits instantly. Just add it to your combination and you will be ready to make a fashion statement wherever you go. The most popular fashion outfit for fall which is a must-have is the scarf. Scarves will not only make you look stylish but they will keep you warm at the same time, and this is a win-win combination. Do you have lots of scarves and you are having a hard time making wonderful outfit combinations? Maybe the photos below will get your imagination going and will help you come up with some eye-catching fashion looks. Scroll down through this article and see these Magnificent Ways To Add Scarves To Your Fall Outfits And Make A Statement. Don't miss to see these fabulous fall vest outfits that will turn heads and the casual polyvore that will keep you warm and modern this fall. I believe that you will find all of these ideas pretty useful!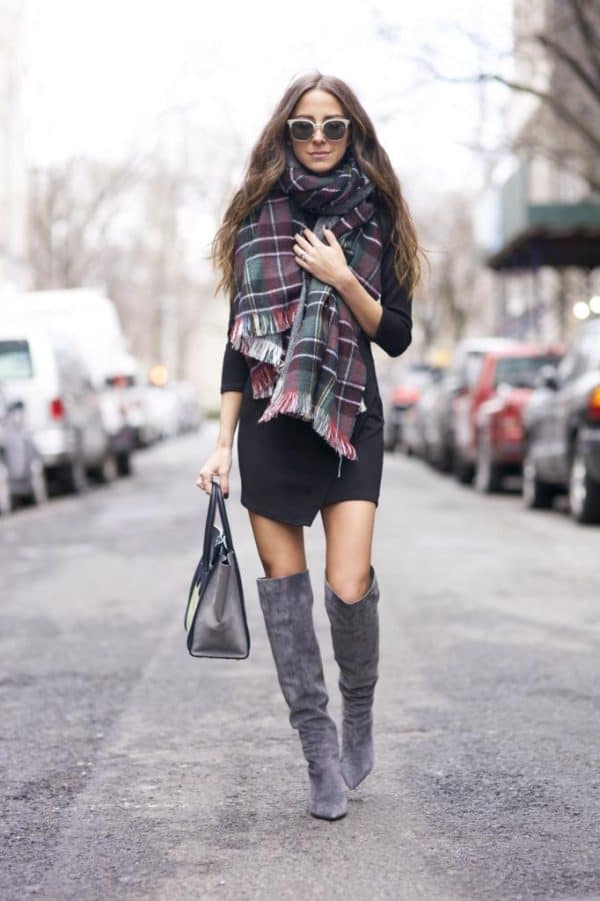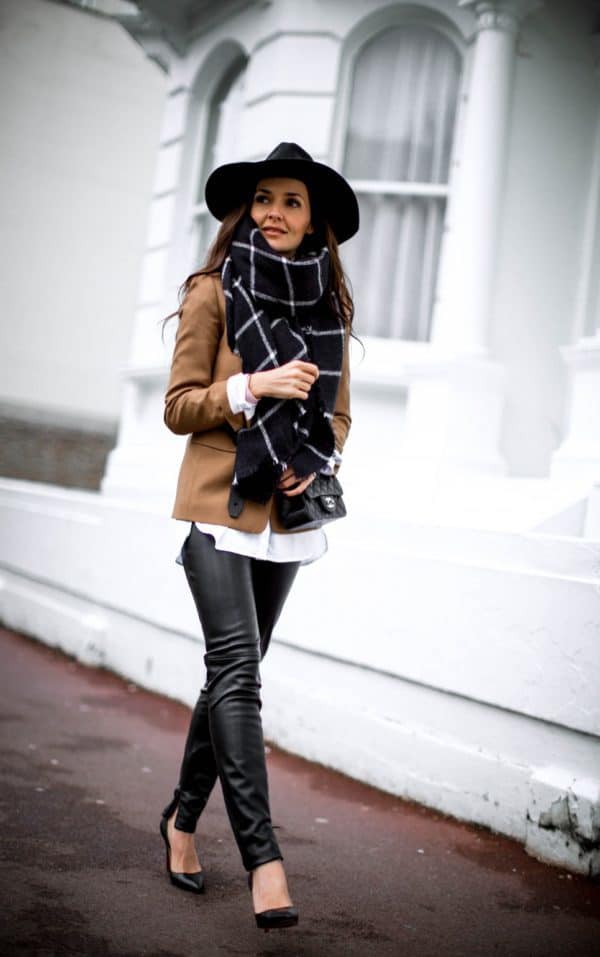 There are tons of scarves types out there and the most wanted one is the over sized scarf. You can wrap it around you and add a belt for a flattering and appealing look. This is a great alternative for the times it's to warm to wear a jacket and too cold to go without one!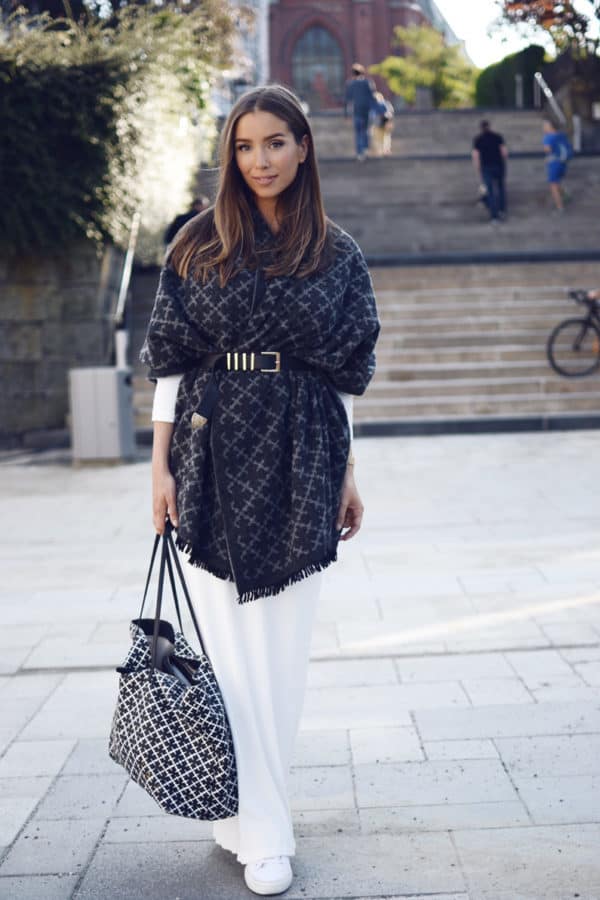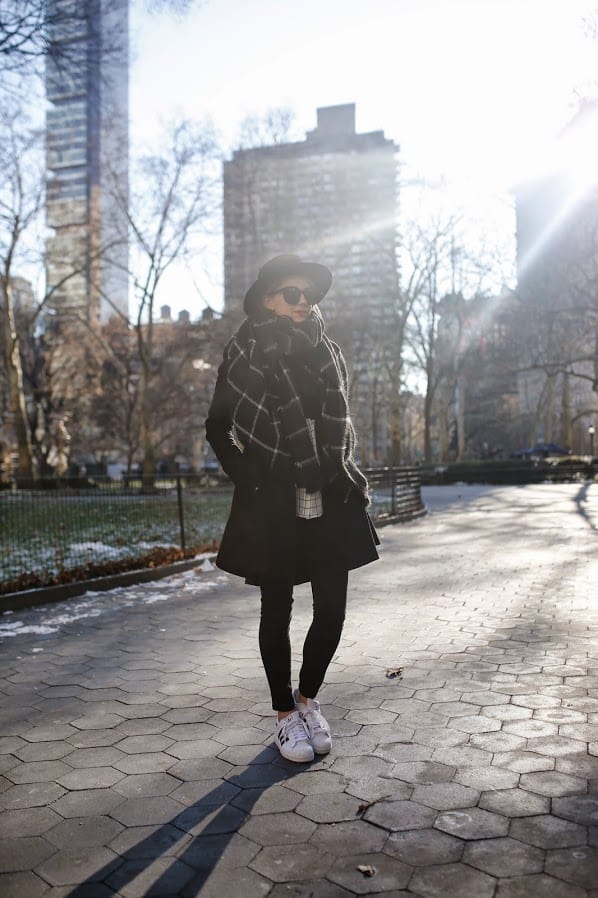 If you wish to bring some excitement to your outfit go for a patterned scarf in some interesting colors.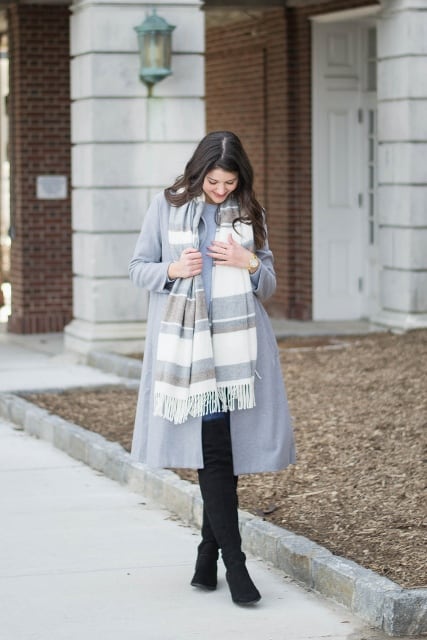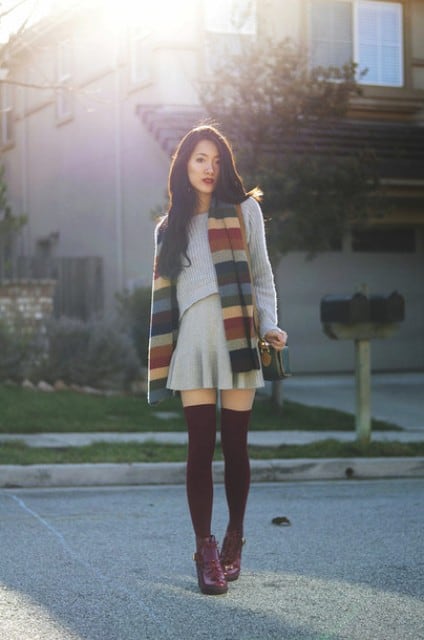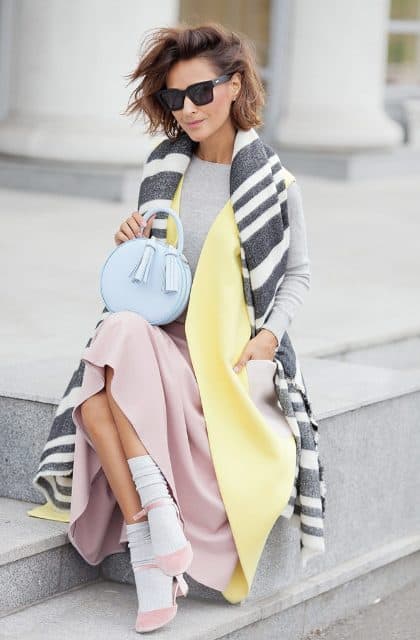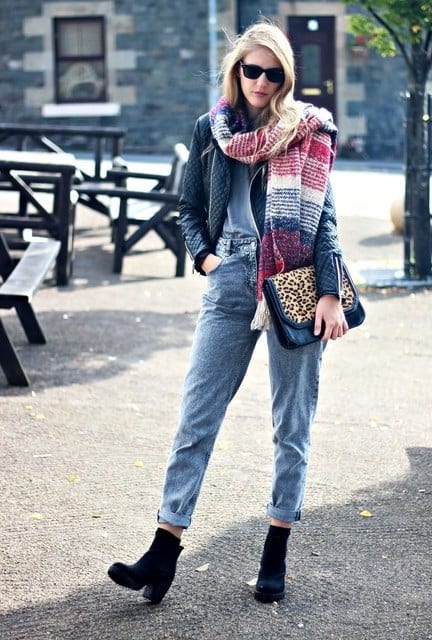 The checkered print is not going out of fashion any time soon and everyone loves to wear it in fall. Get a checkered scarf, combine it with a beanie hat and you are ready to take some long walks in the chilly weather.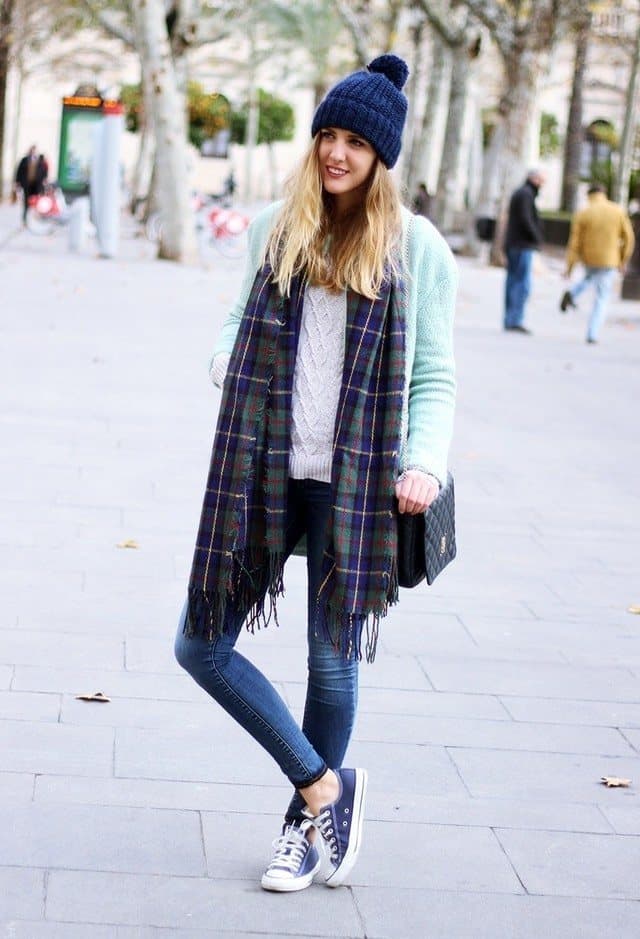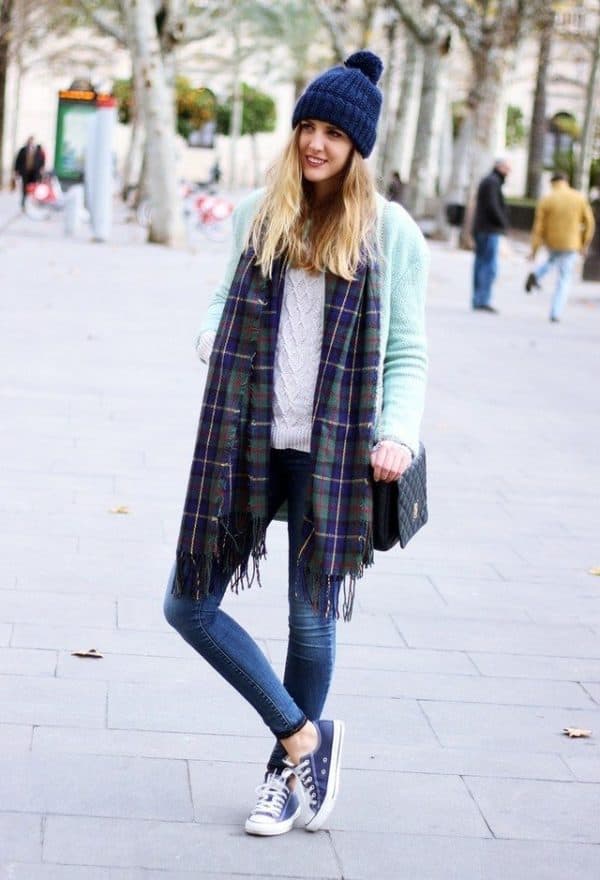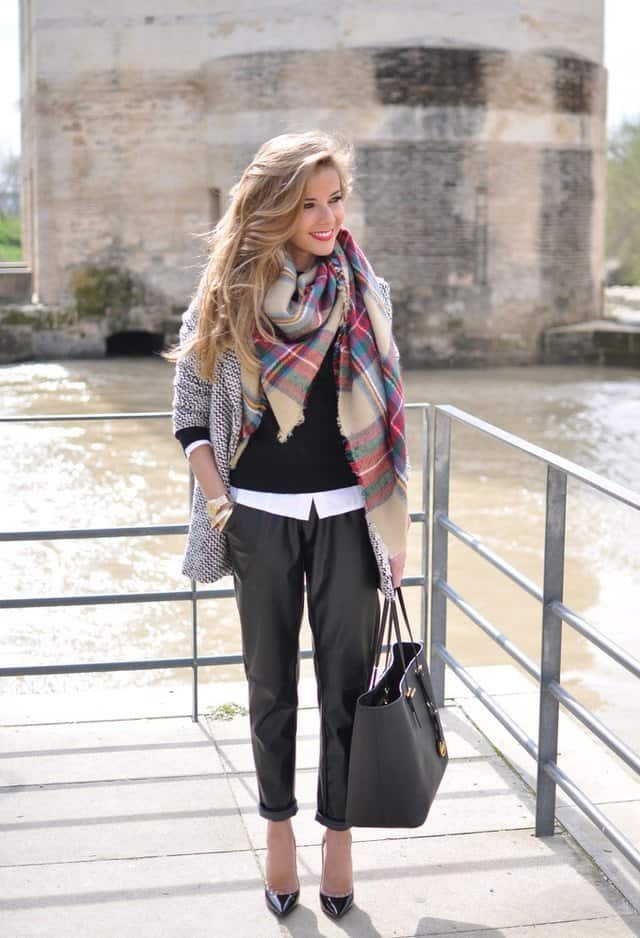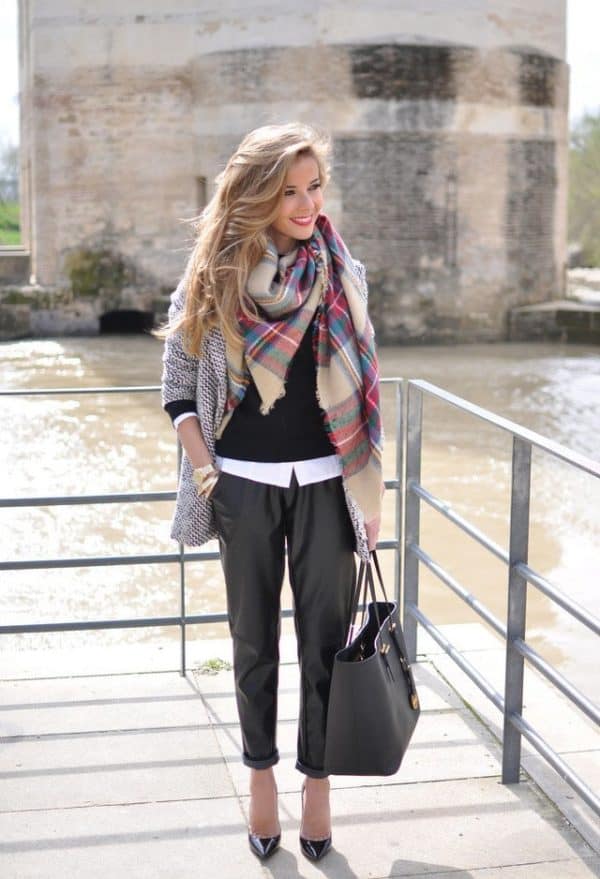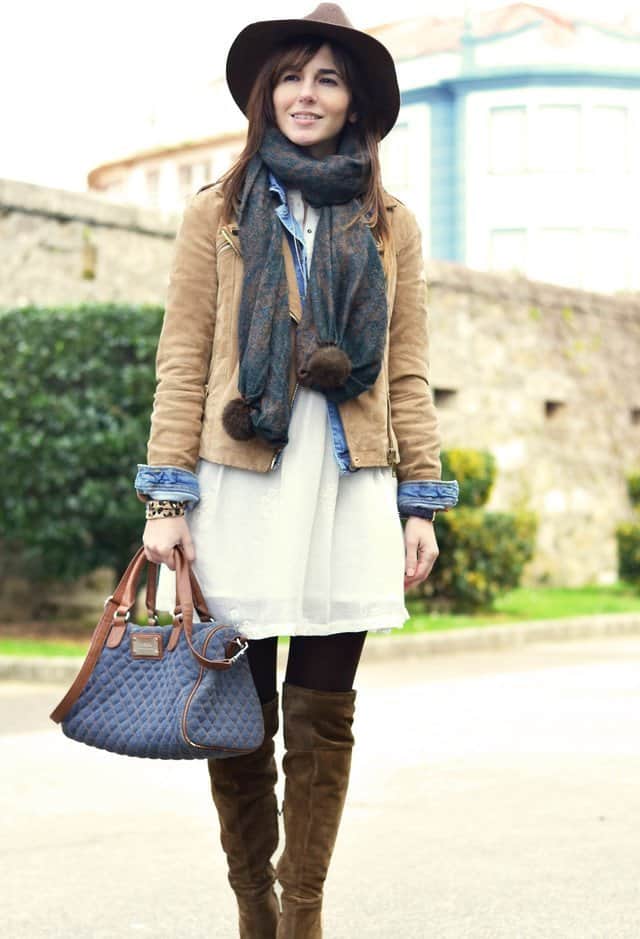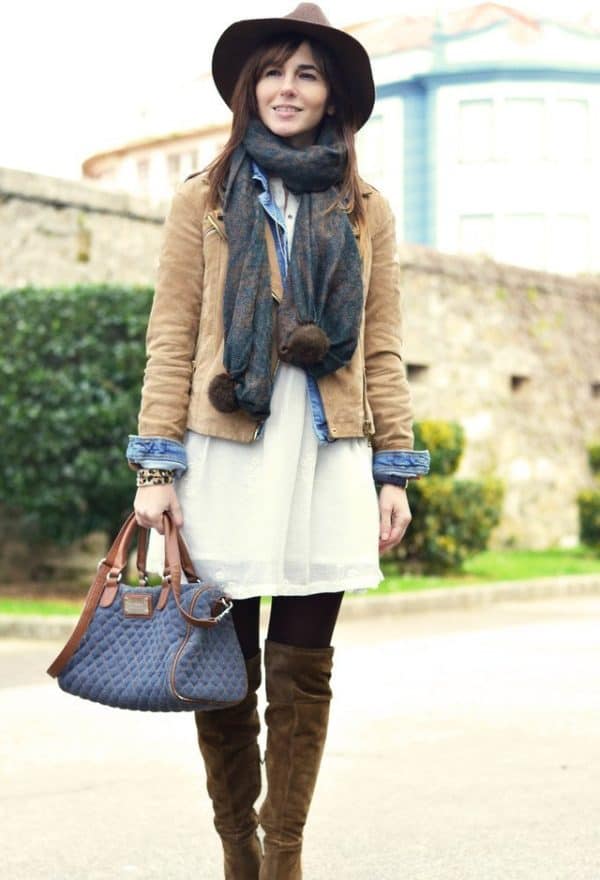 Can you imagine this outfit without the scarf? It will look pretty boring, won't it?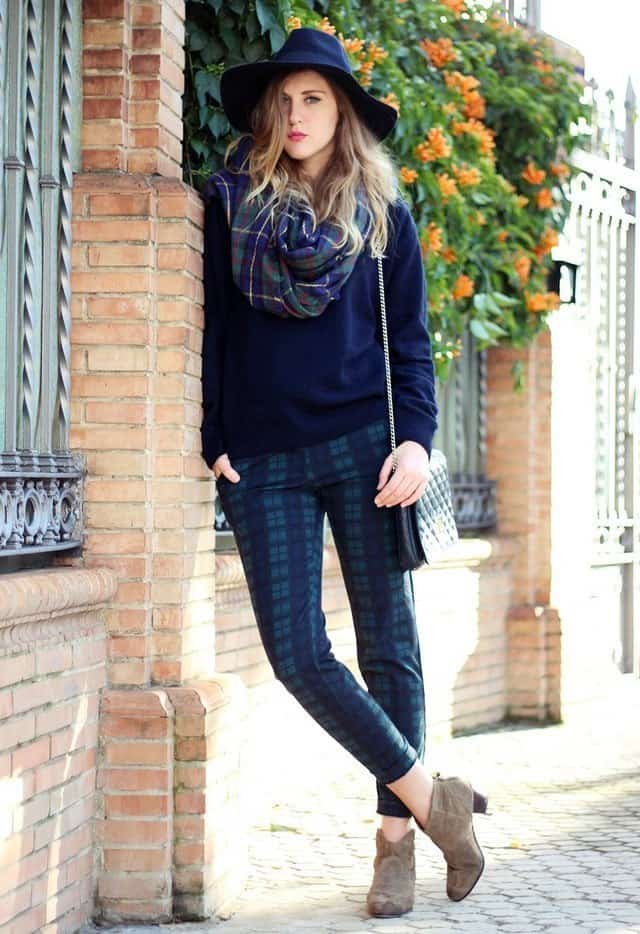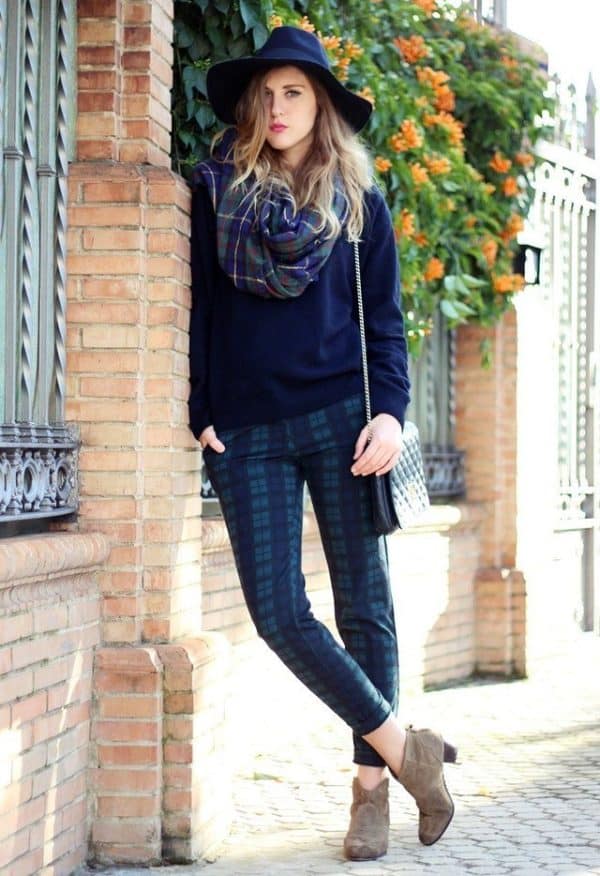 Even a small scarf will make a big difference in your outfit. Once you get hooked on scarves, it will be hard to leave the house without one around your neck. The fall outfits will look much more stylish with these lovely accessory!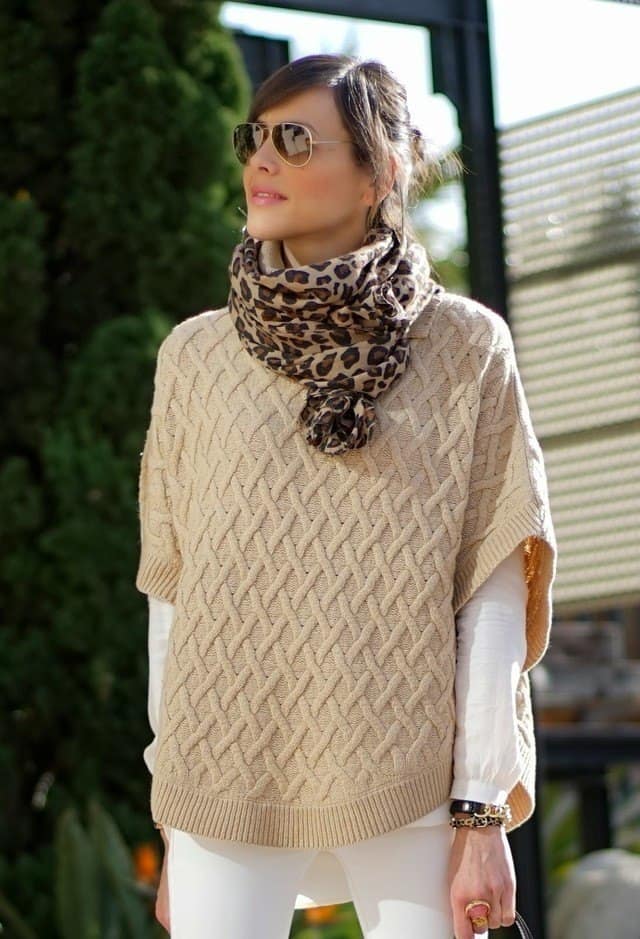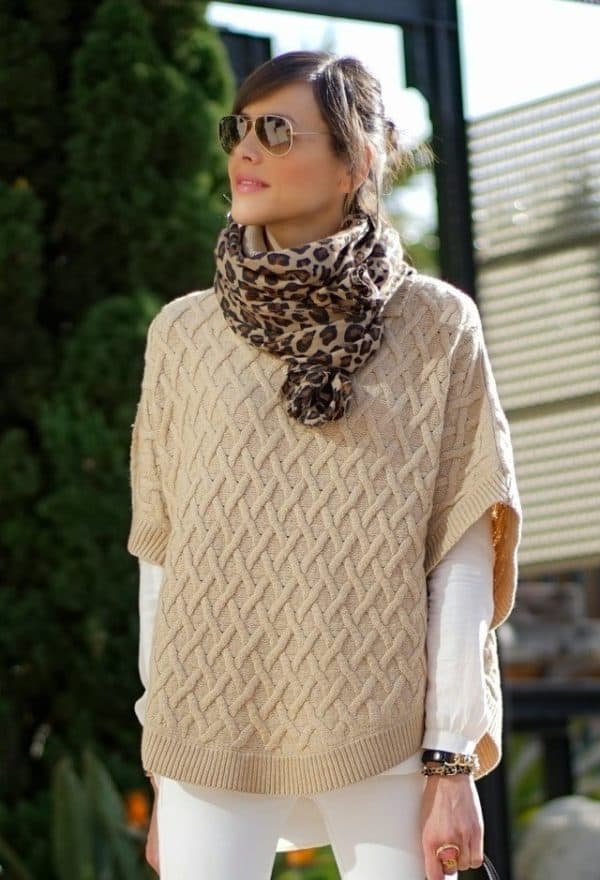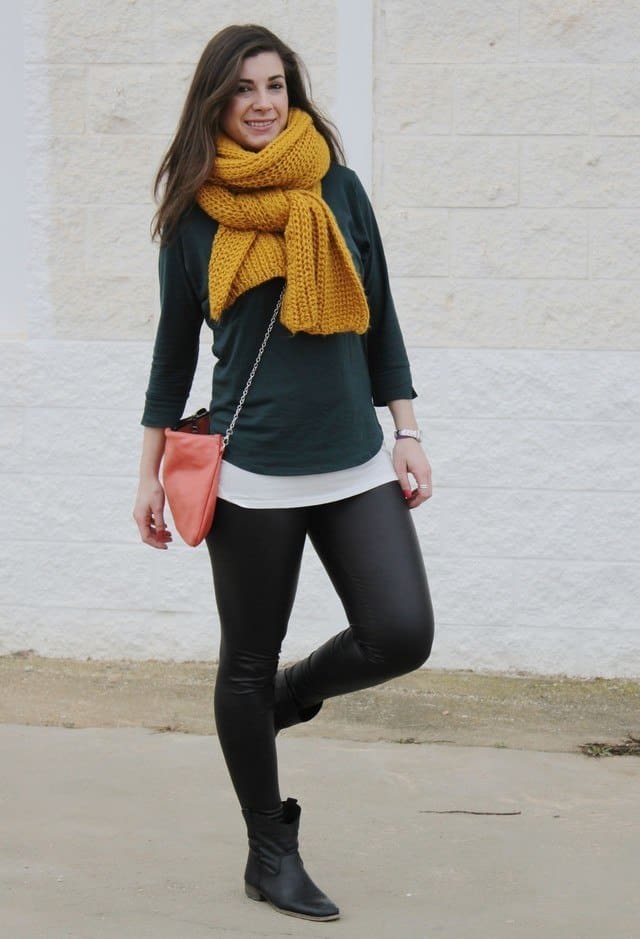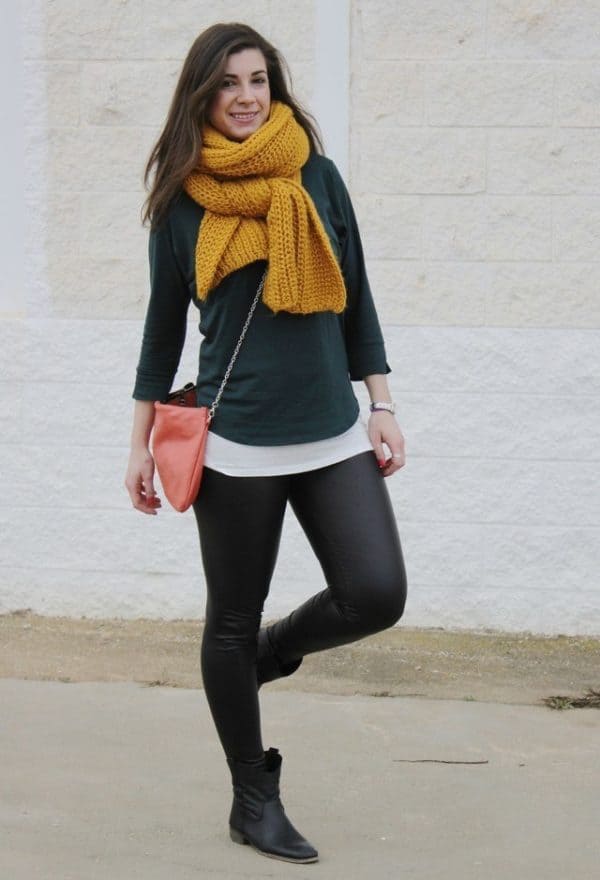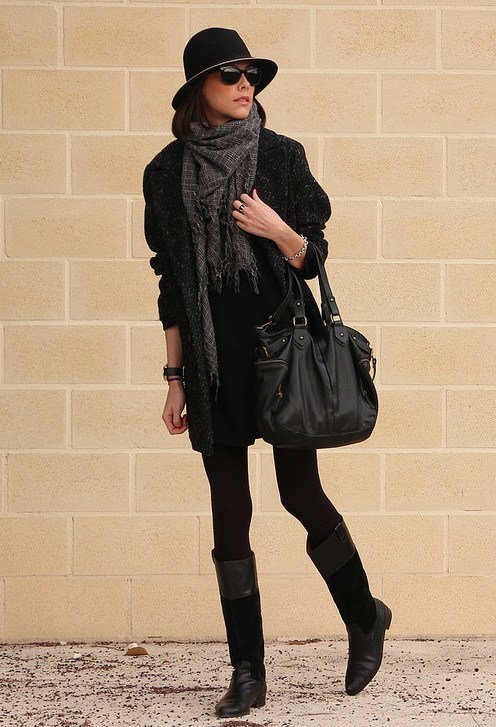 Now you know the key to the good looking fall outfits, so head for some shopping if you lack some amazing scarves in your collection!