If you want to be in trend with the latest fashions all the time you have probably updated your wardrobes with some vests which can be worn in tons of different ways. The vest is the most popular staple piece for this season and everyone seems to be going crazy about it. Do you know what makes it so attractive? It comes in various styles and can be combined for different occasions and events. It can vary from informal, to semi formal and to very formal. If you aren't sure what I'm talking about, you have to check out the outfits that I have gathered for you today so they can serve you as inspiration. These Fabulous Fall Vest Outfits That Will Turn Heads are definitely worth a scroll, so don't miss them for nothing in this world. They will help you pair some eye-catching outfits that will put you in the center of attention wherever you go. If you need more fashion inspiration don't forget to see these fabulous ways to wear skirts this fall and  some stunning outfits for this season.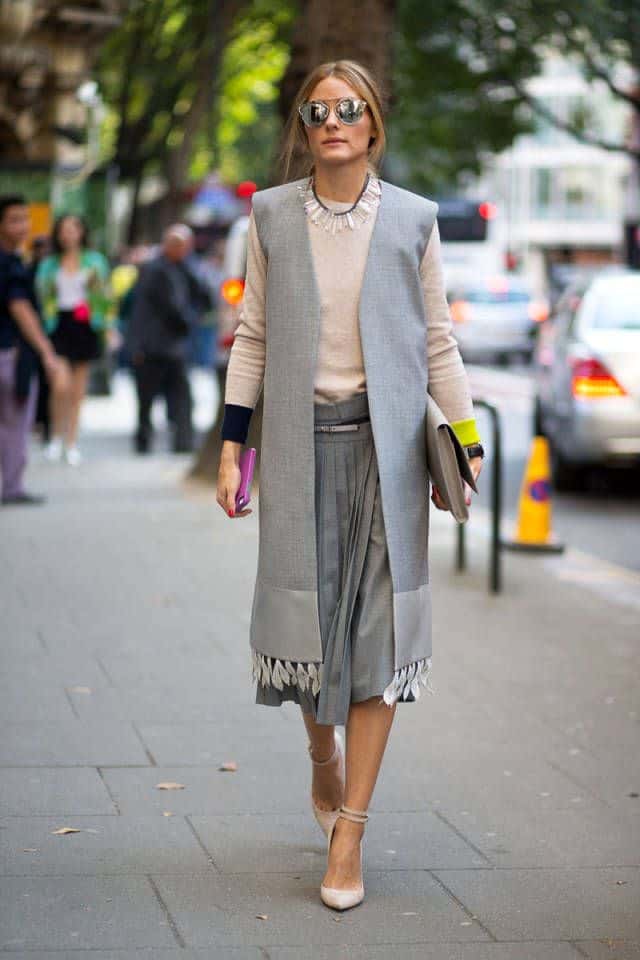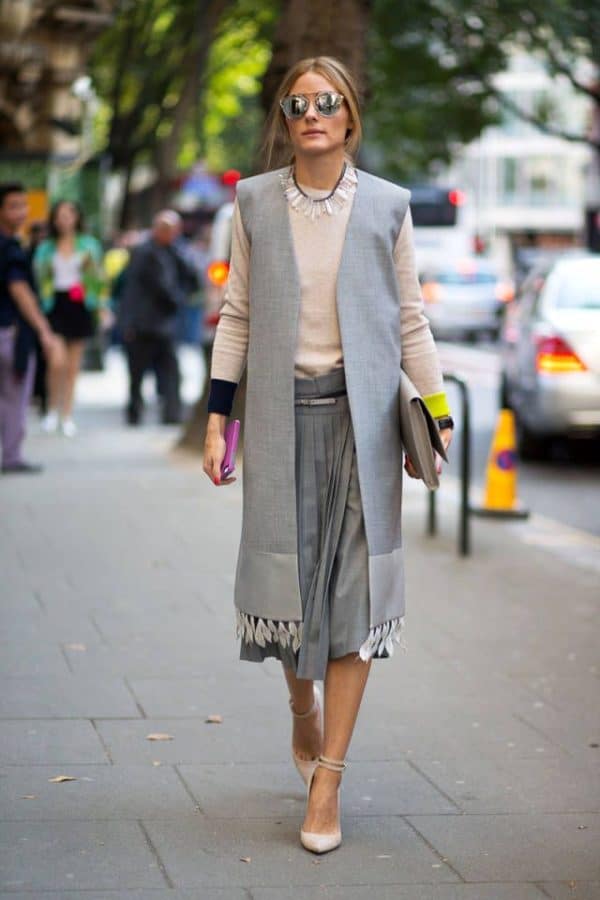 Take advantage of the warm sun while it lasts and wear your vest on bare skin. It looks amazing paired with your skinny jeans and high heals!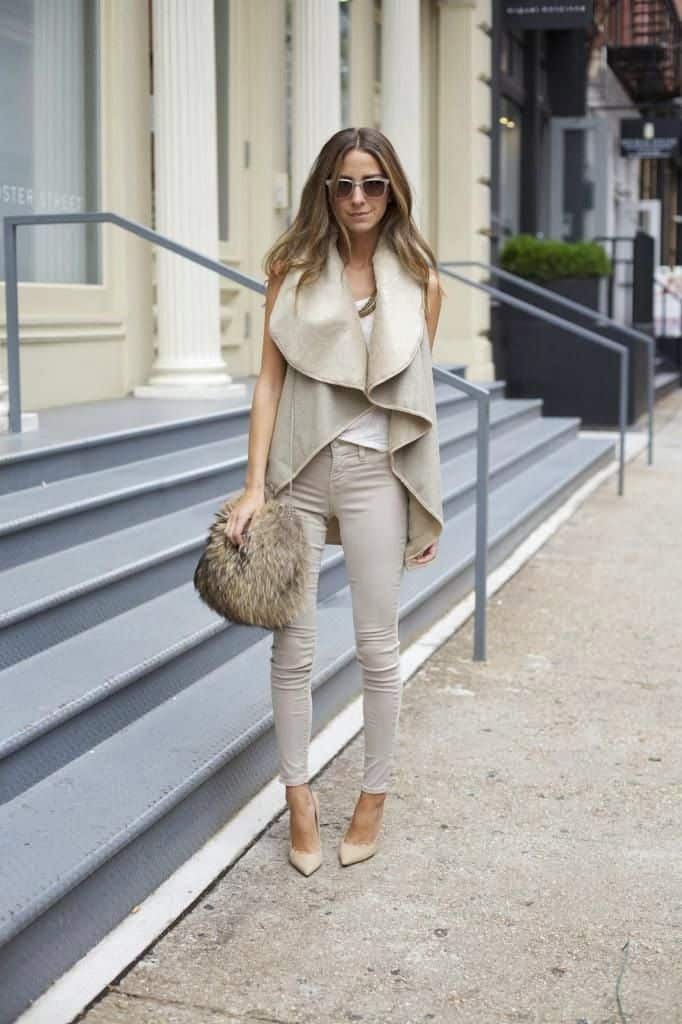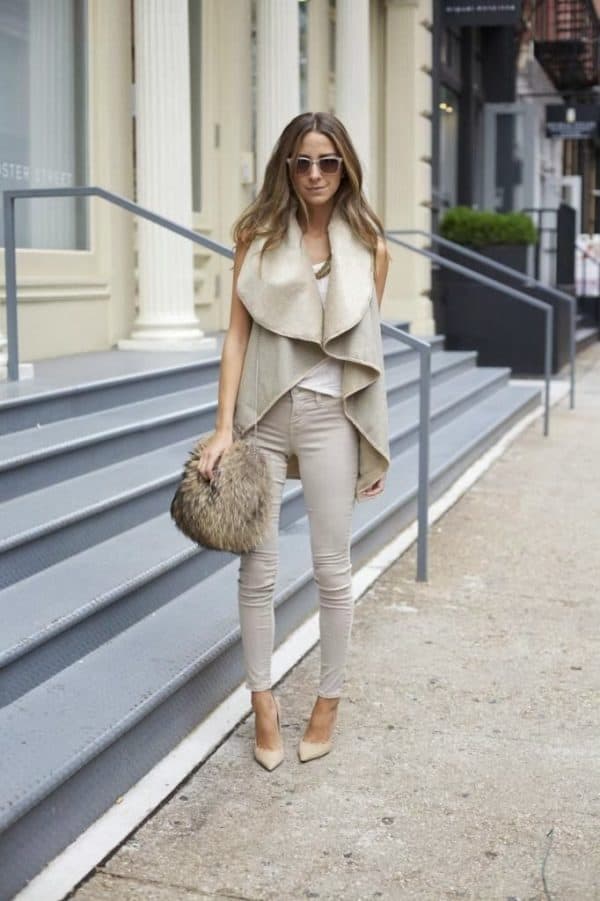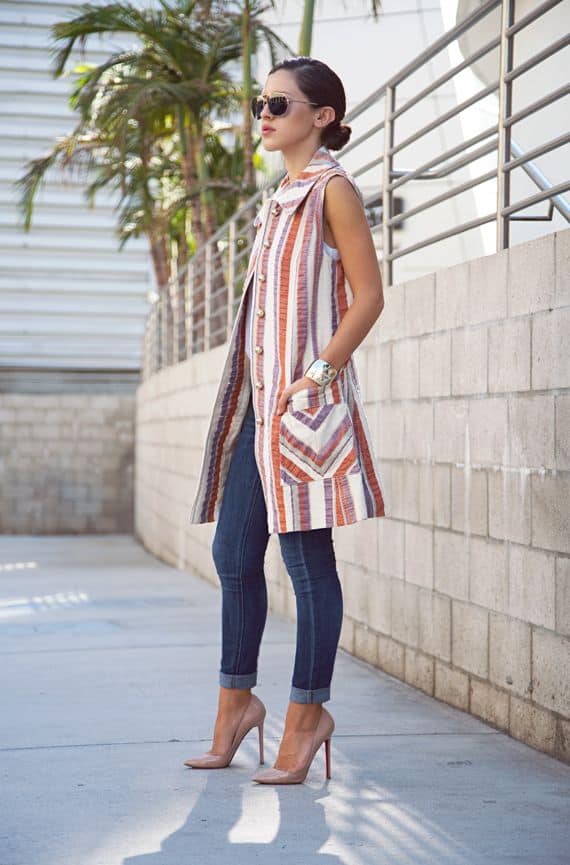 The vests come in different colors, shapes and lengths and they can help you create some unique outfits. Whenever you want to make an impression make sure you put it in your combination!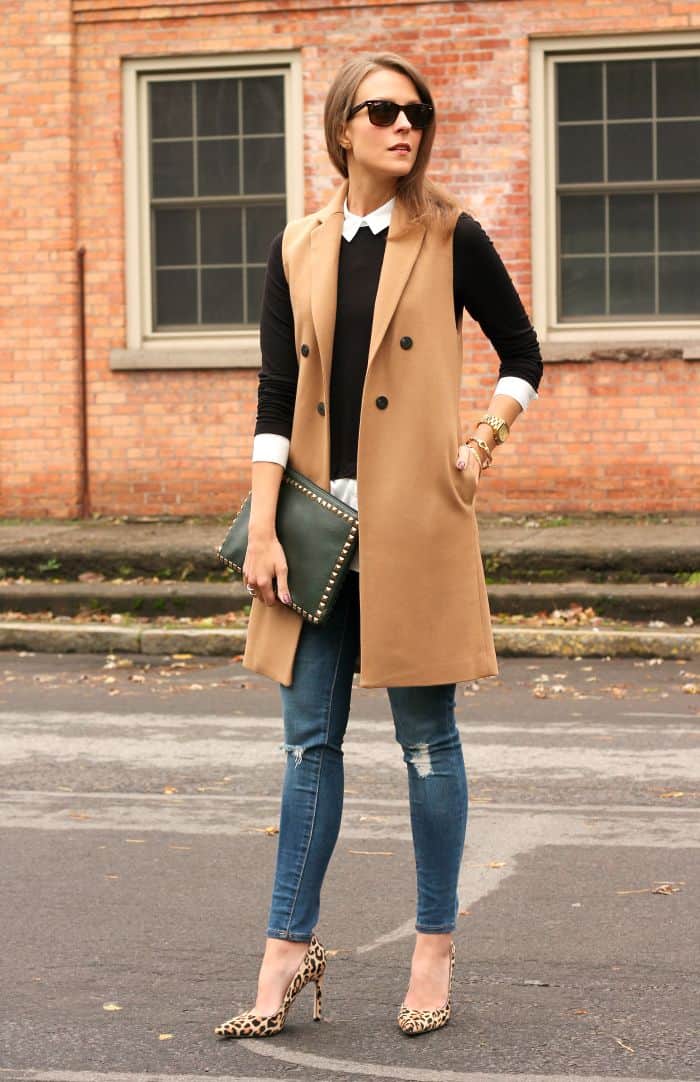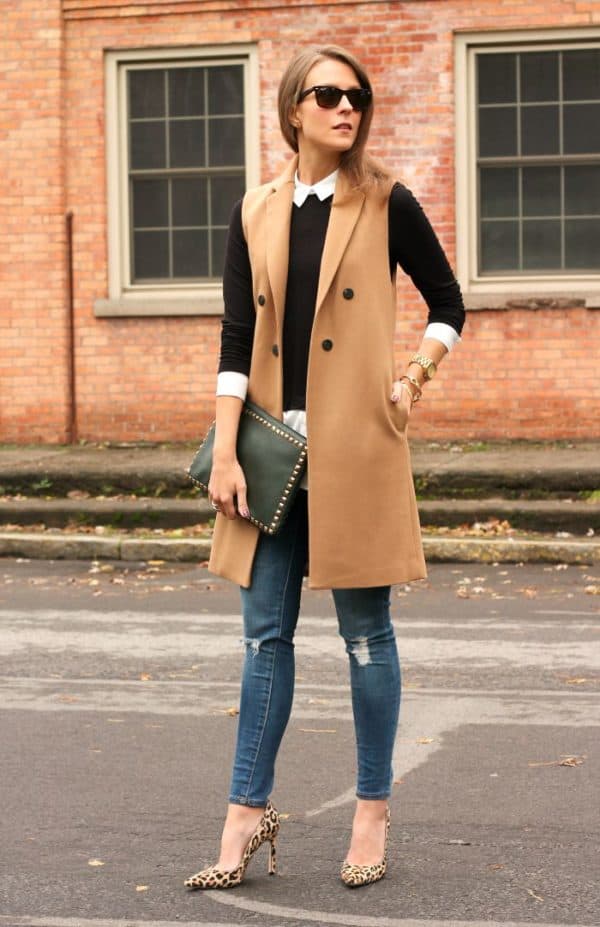 The sport puffy vests are the most popular vests for this season. They will keep you warm when the weather is not much for a jacket and will make you look fashionable and stylish at the same time.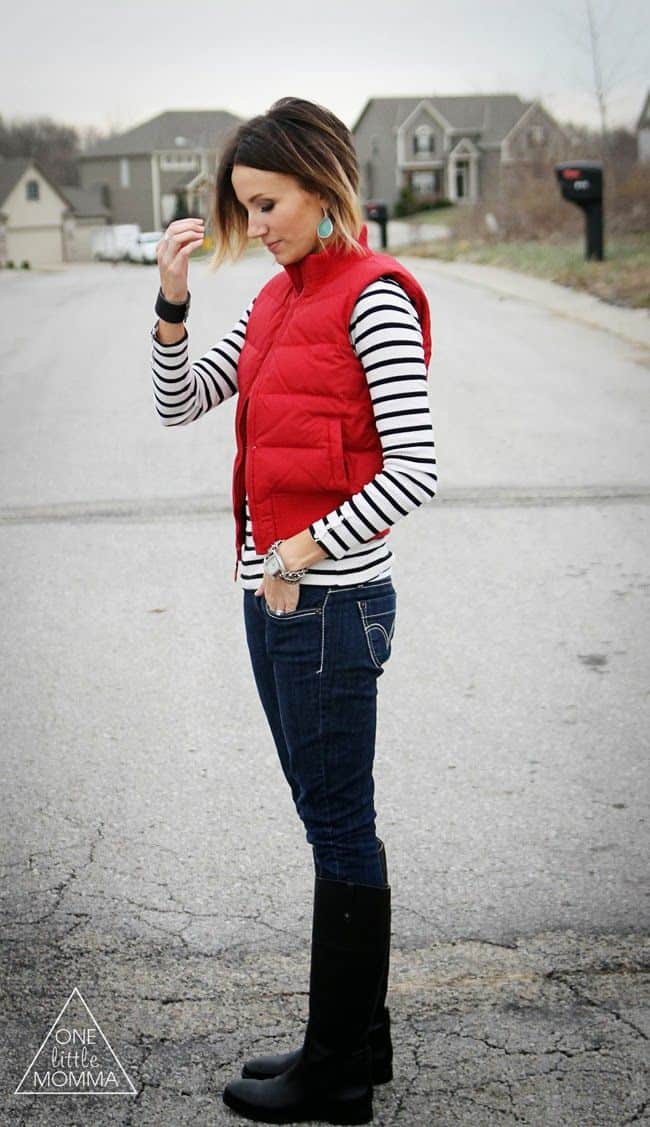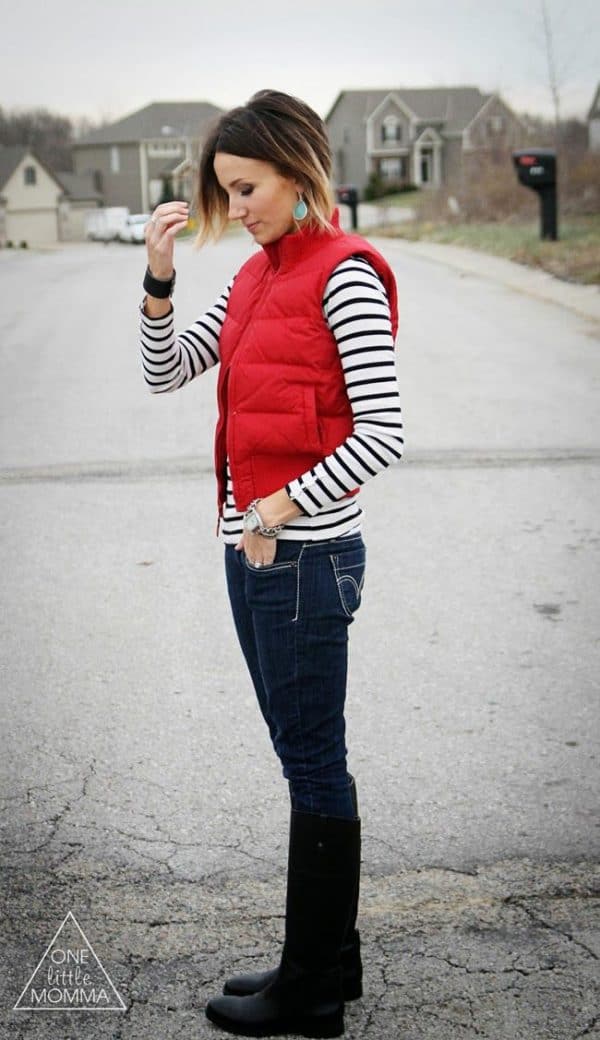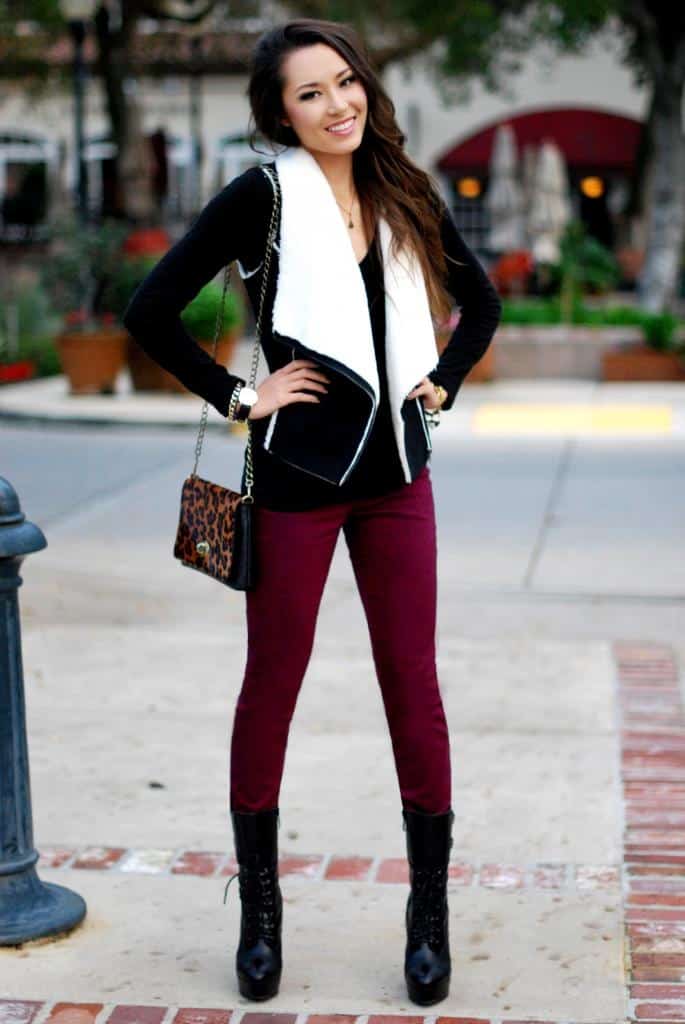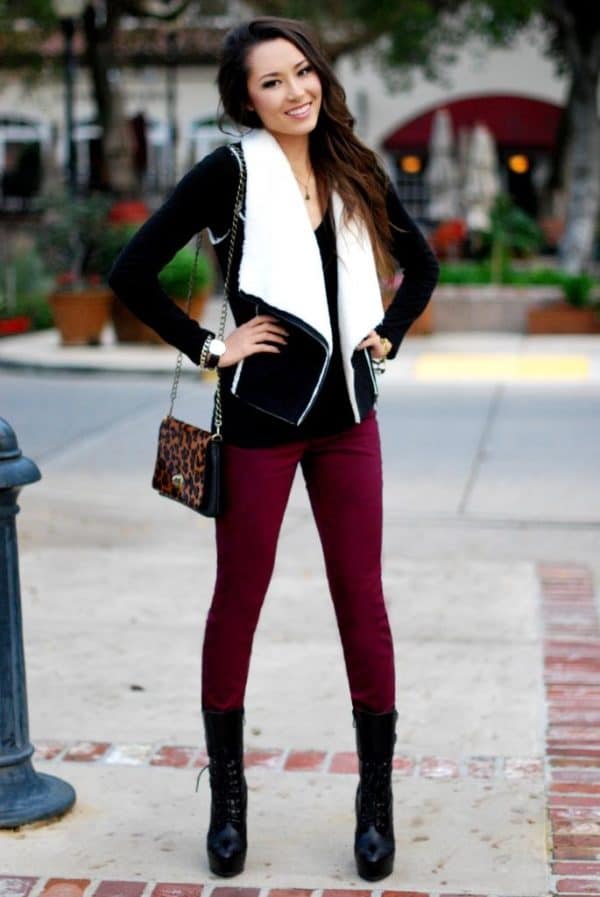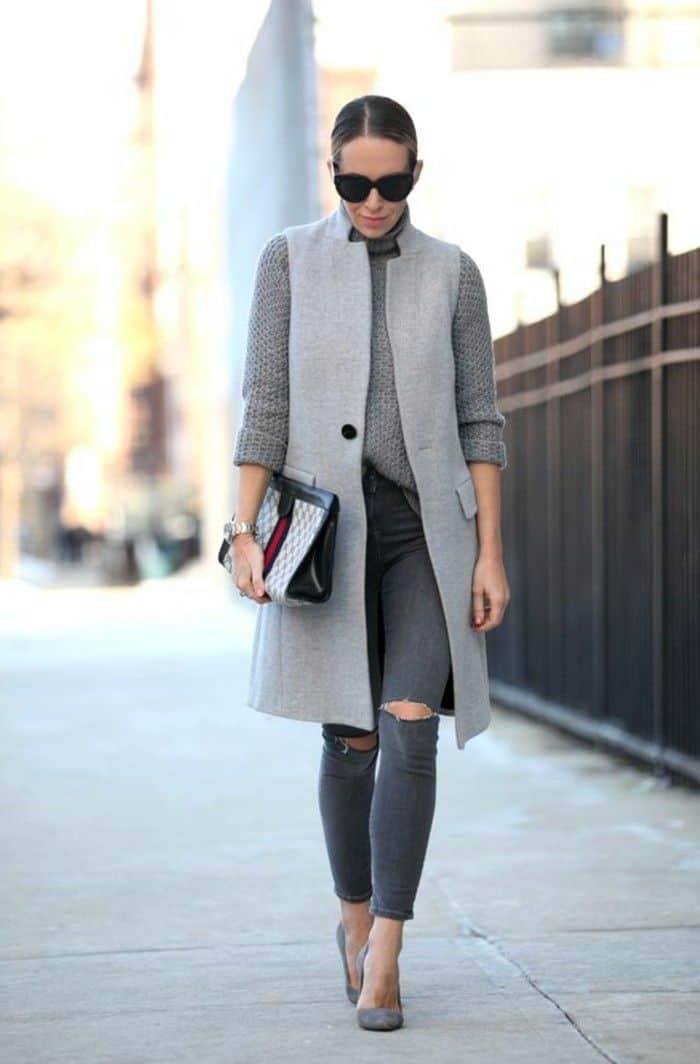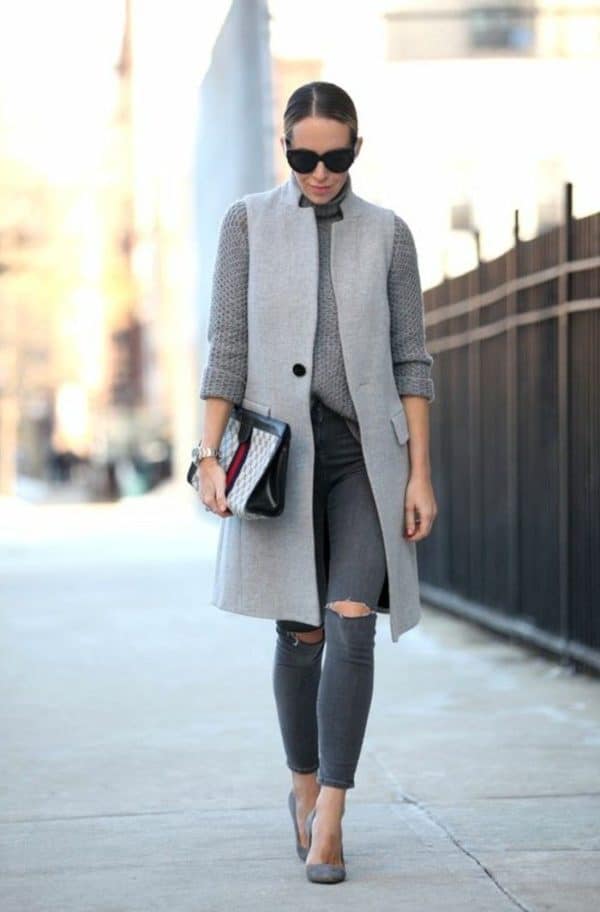 Has it ever occurred to you that you can in fact wear your vest over your leather jacket? This is a wonderful combination when the weather is chilly and you need that one extra piece of clothing. Plus, it will give you an extra stylish look too!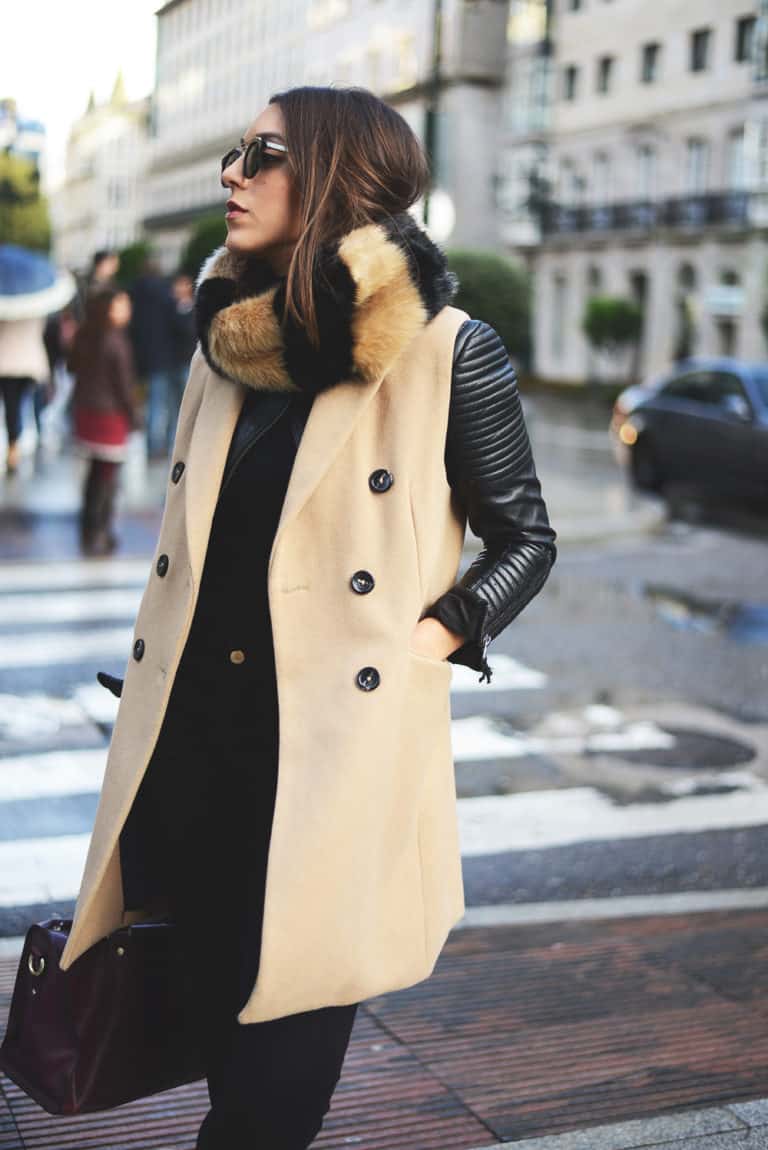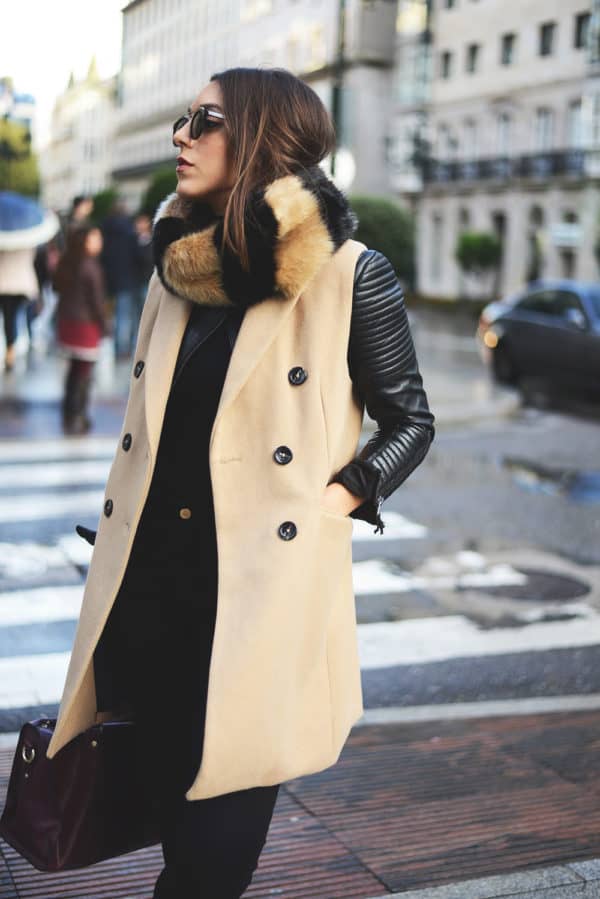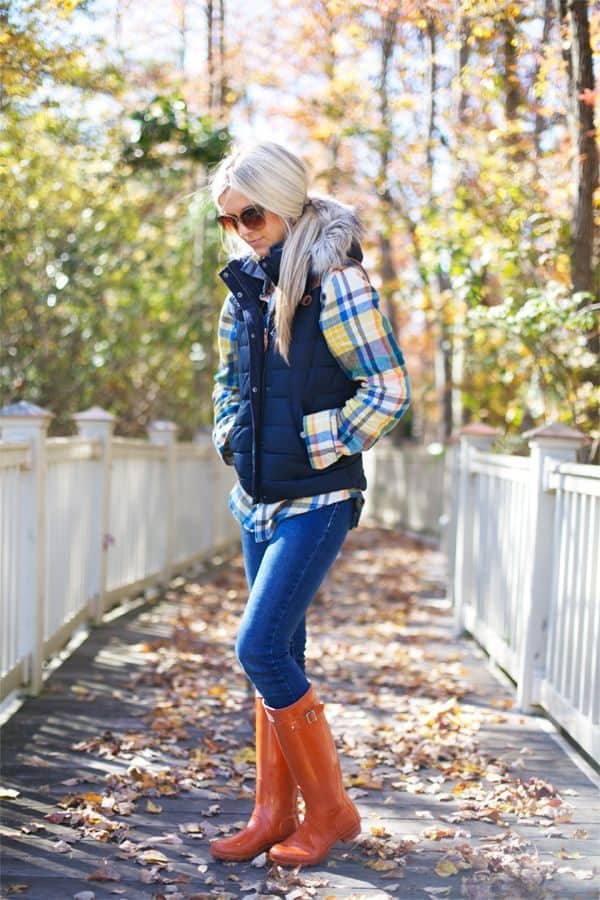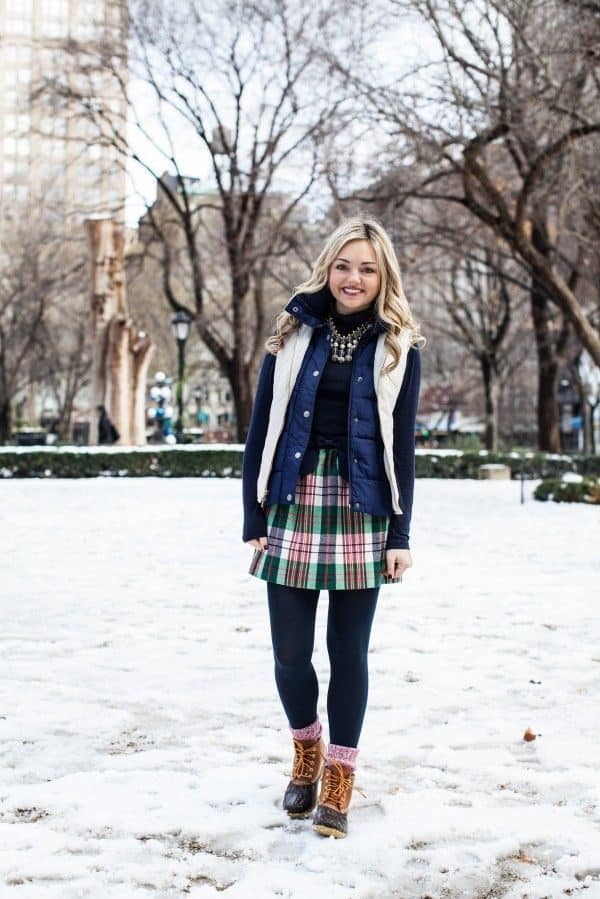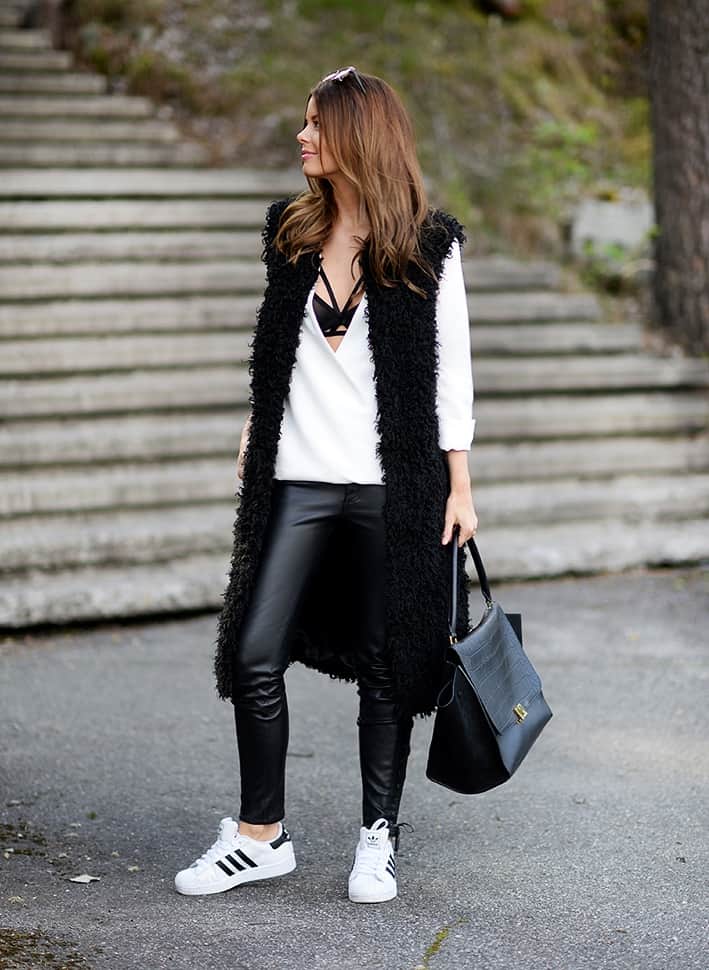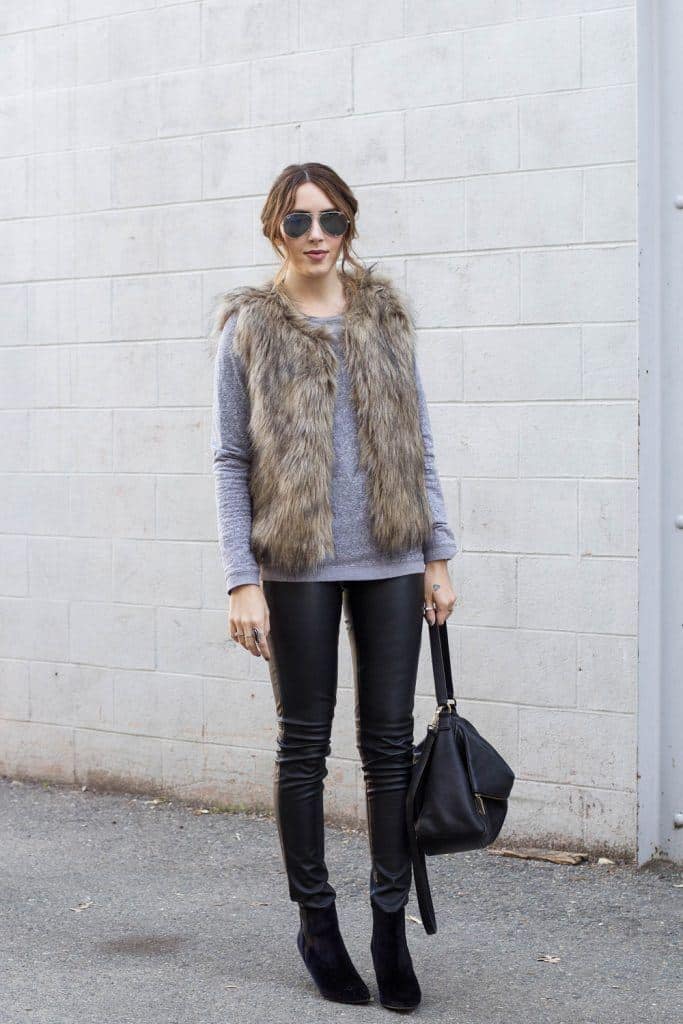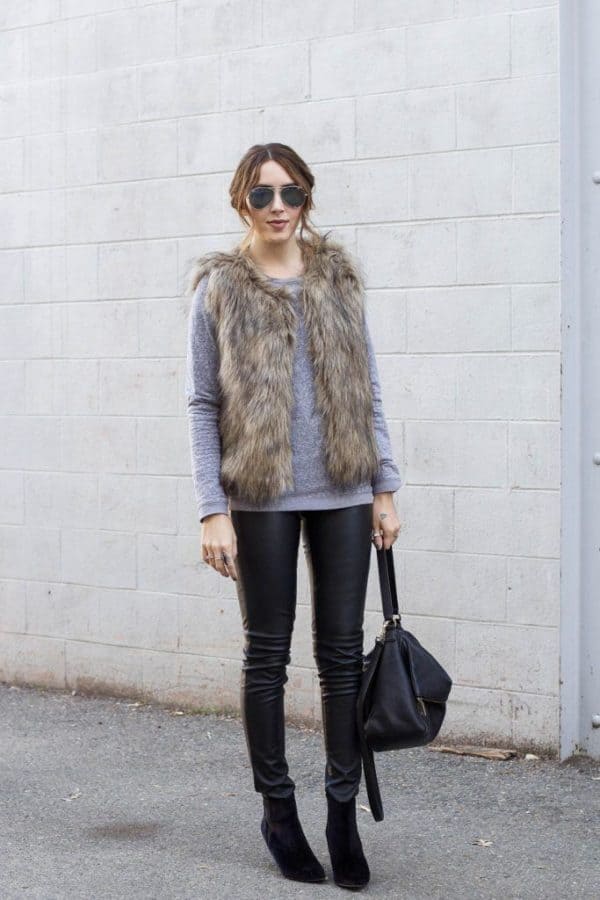 Your every day and street-style look can be spiced with the puffy vest. You can combine it with almost everything and you can even transition it to winter.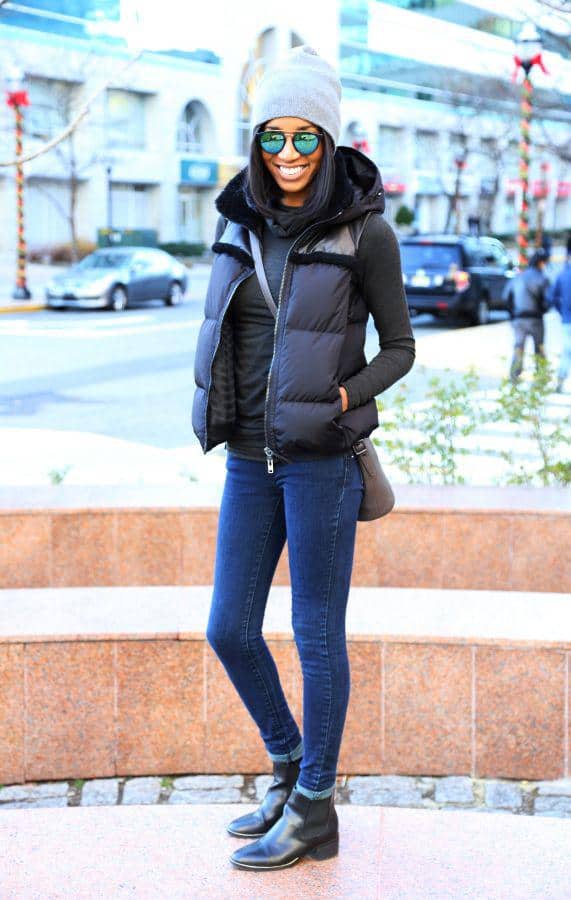 If you want to make a good fashion impression in the office feel free to copy the outfit below and make everyone say wow! Isn't this outfit more than stunning and professional?