Hey there lovers of outstanding manicure! I have already shared with you some leafy fall nails designs and some scary Halloween nails tutorials, so the next event on our list is Thanksgiving. If you are looking for some nail inspiration for this holiday stay tuned cause here I have collected the best ideas ever. These Attention-Grabbing Thanksgiving Nails That You Have To Copy Now are the perfect choice for you. They are colorful, they are playful and they are simply stunning. You will notice the fall color palette dominating them with some Thanksgiving details here and there. The designs vary and I believe that there is a perfect design for everyone's taste. The manicure is a wonderful way to give thanks through art for this holiday, so if you are feeling artistic pick one of the designs and have an eye-catching and festive nails design. You will be fascinated with all of these versatile designs, believe me!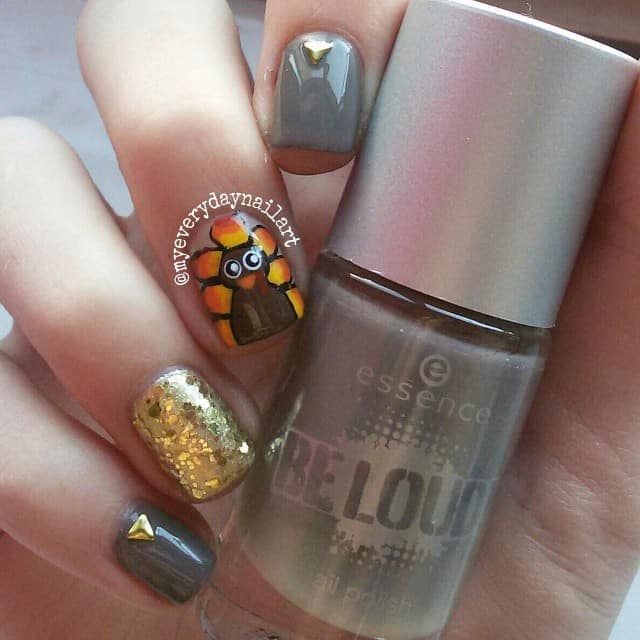 Thanksgiving is the perfect time of the year to have a mismatched manicure and have a different design on each nail. Consider the manicure below if you want to have a unique manicure this time!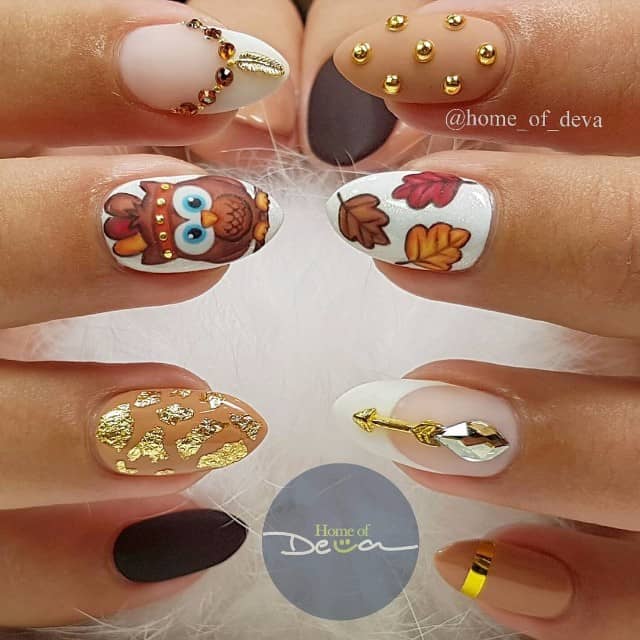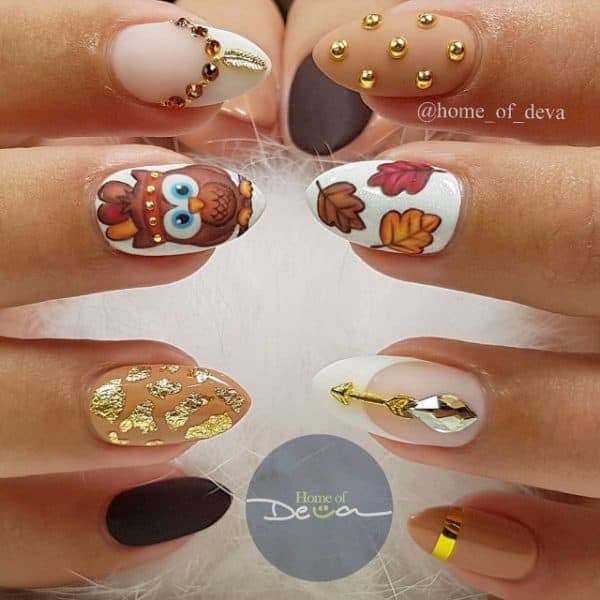 Sometimes you don't have to do much to get in the festive mood. Decorating just one nail in the festive theme will get the job perfectly done, so paint all the nails in a single color and draw a turkey on one nail. As easy and simple as that!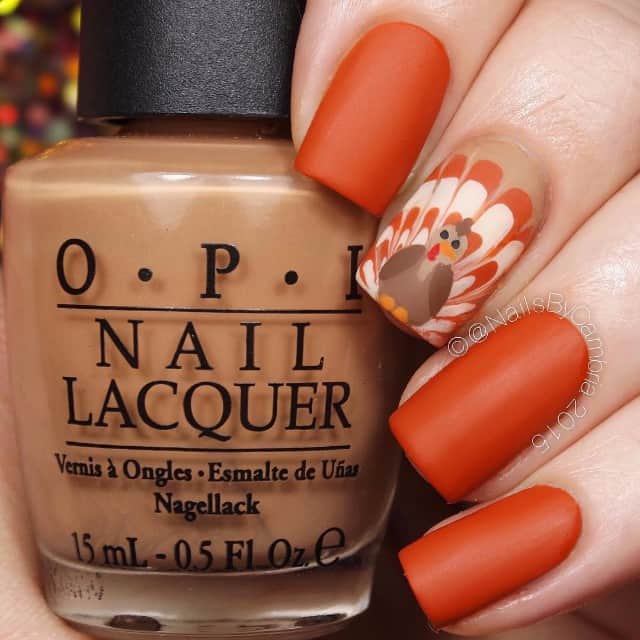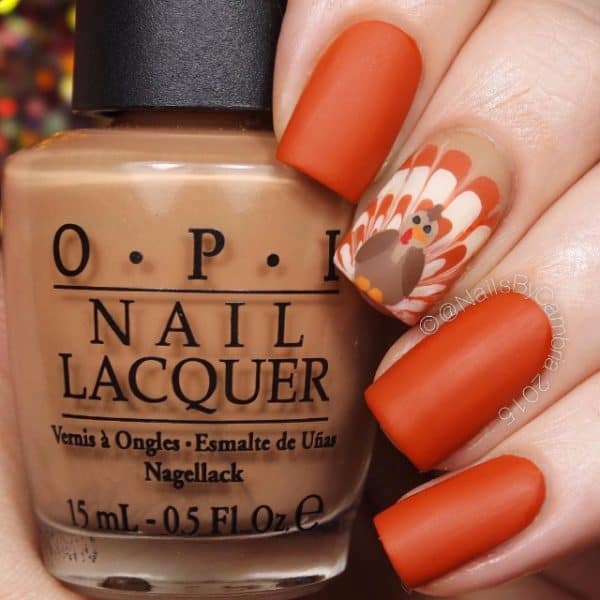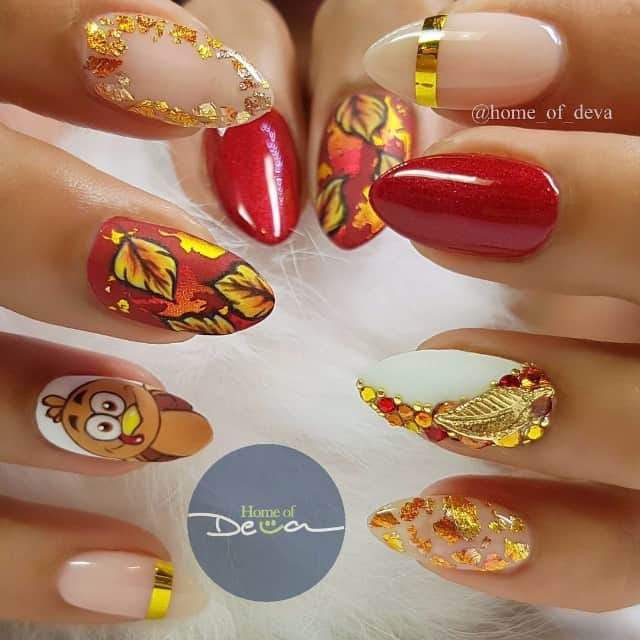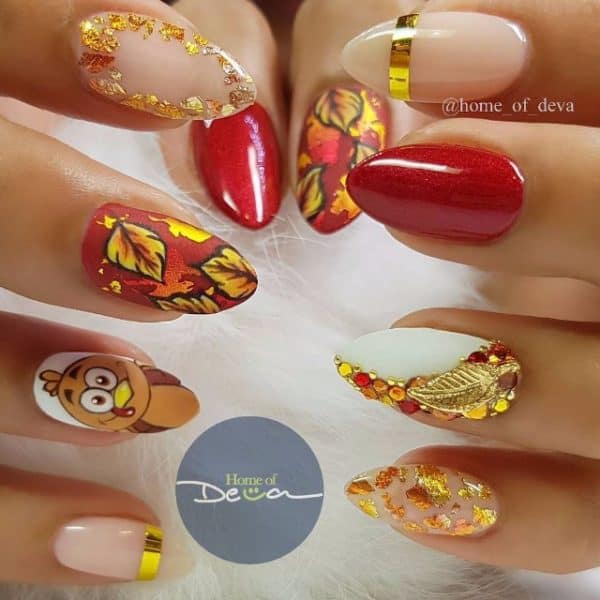 Here comes one of my favorite designs! It's not too much yet it's versatile and in the mood for the holiday. How do you like it?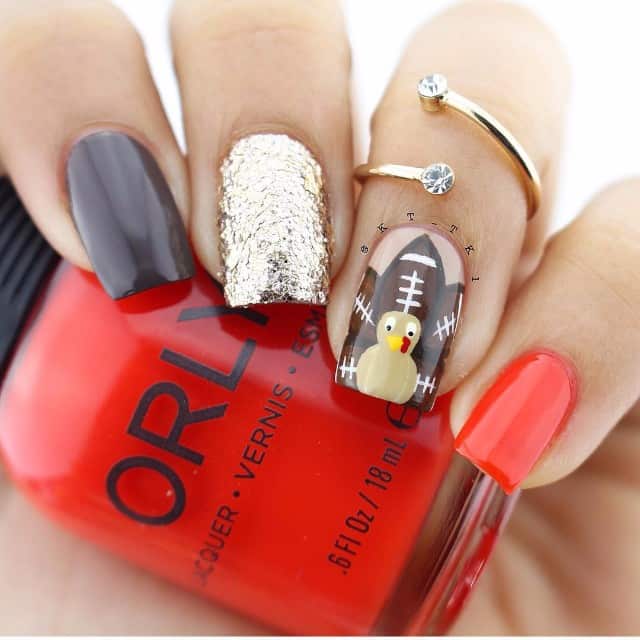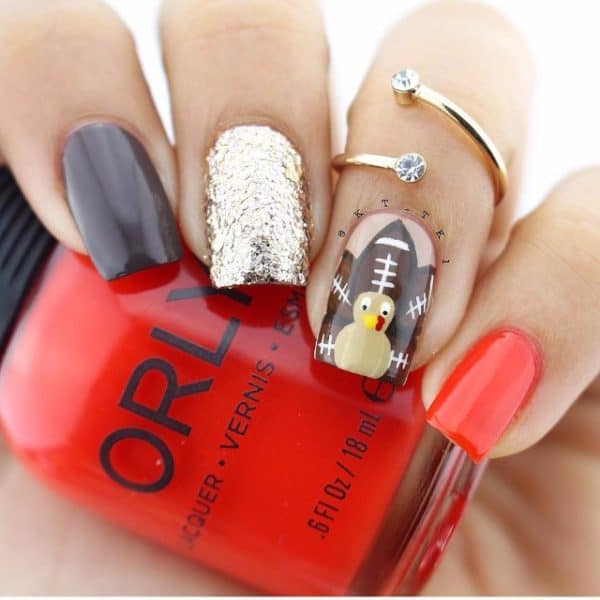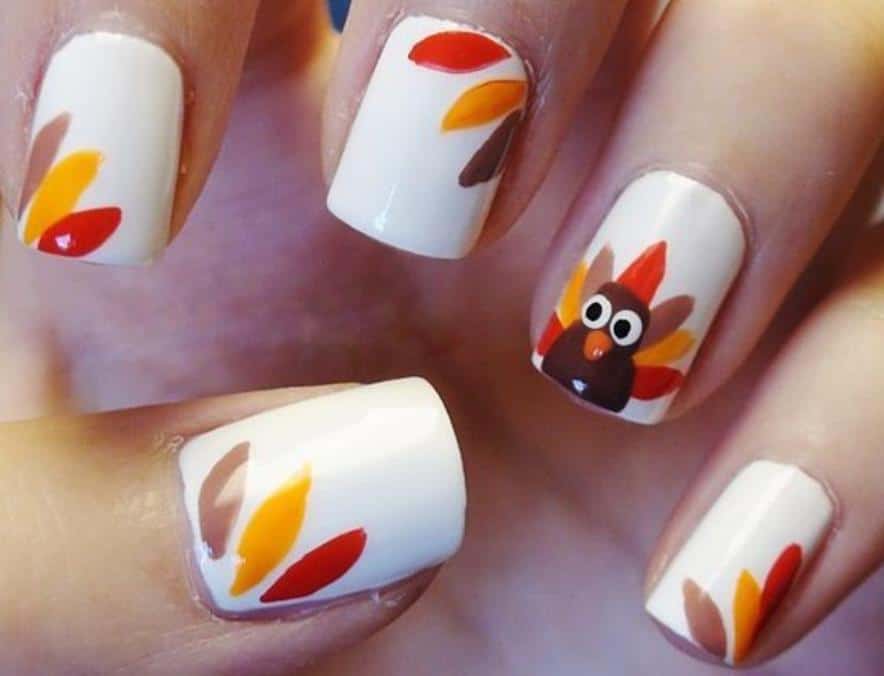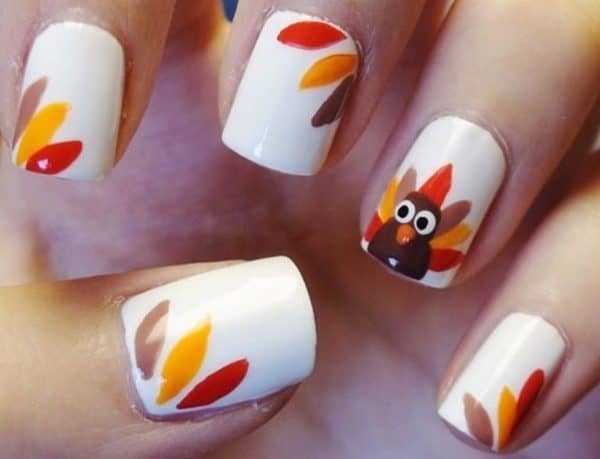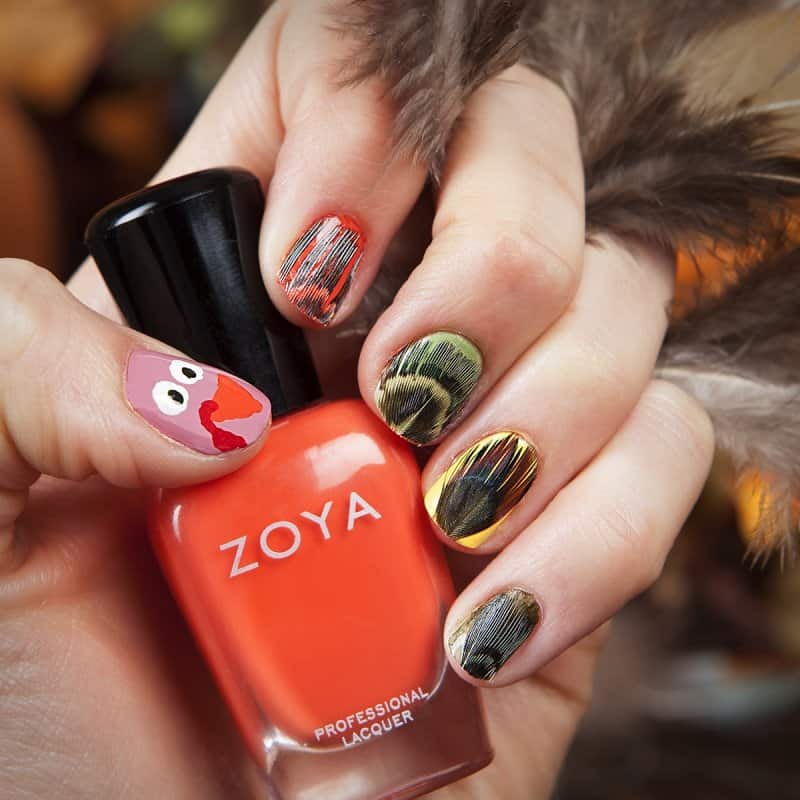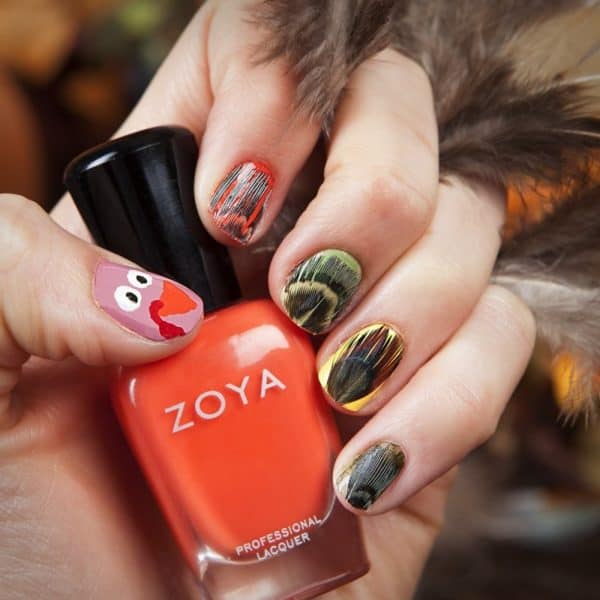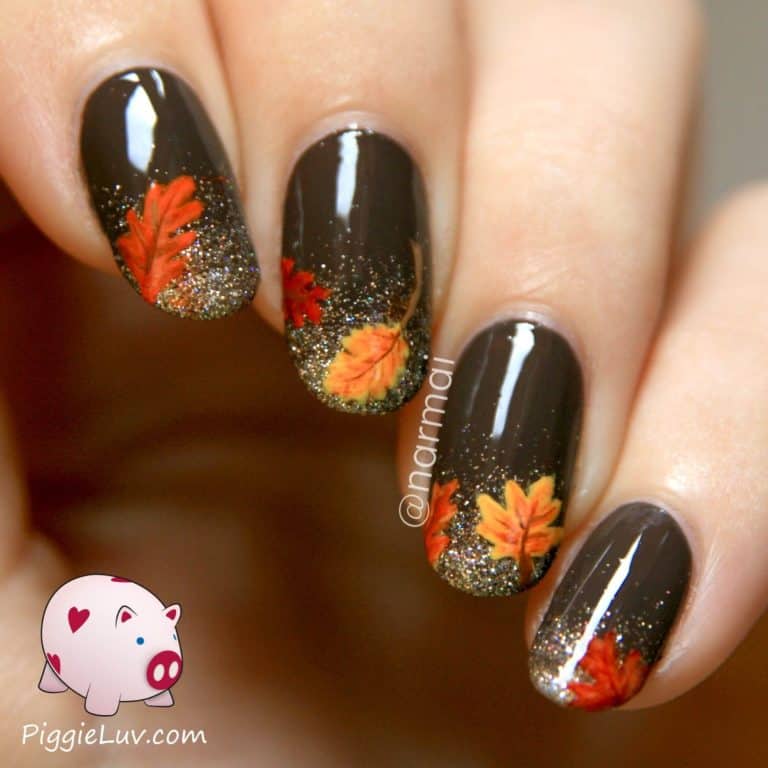 Do you love to have words and quotes written on your nails? If yes, it's time to write GIVE THANKS on your mani and put your nails design in the center of attention for this Thanksgiving Day.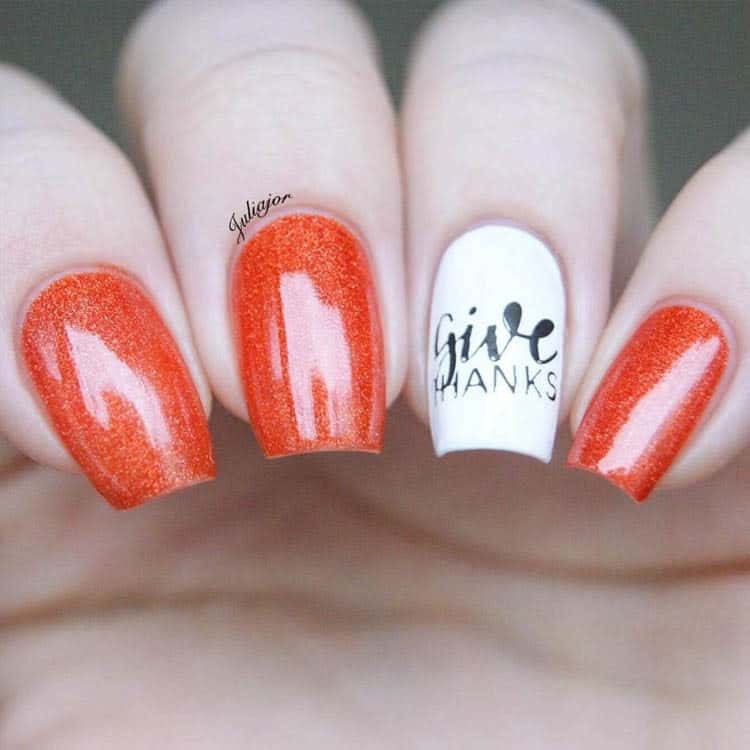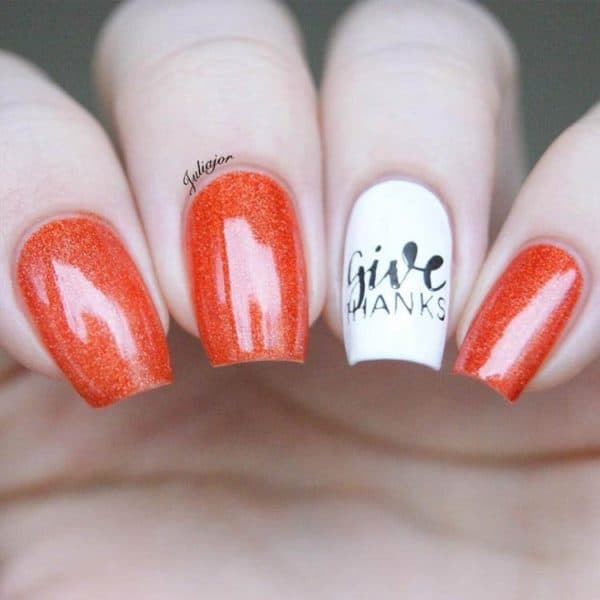 The Thanksgiving nails don't necessarily have to be with some festive themes and motifs. Even nails in a single color can perfectly match the color theme of the holiday, so if you are really a fan of simple nails, this is the perfect look for you!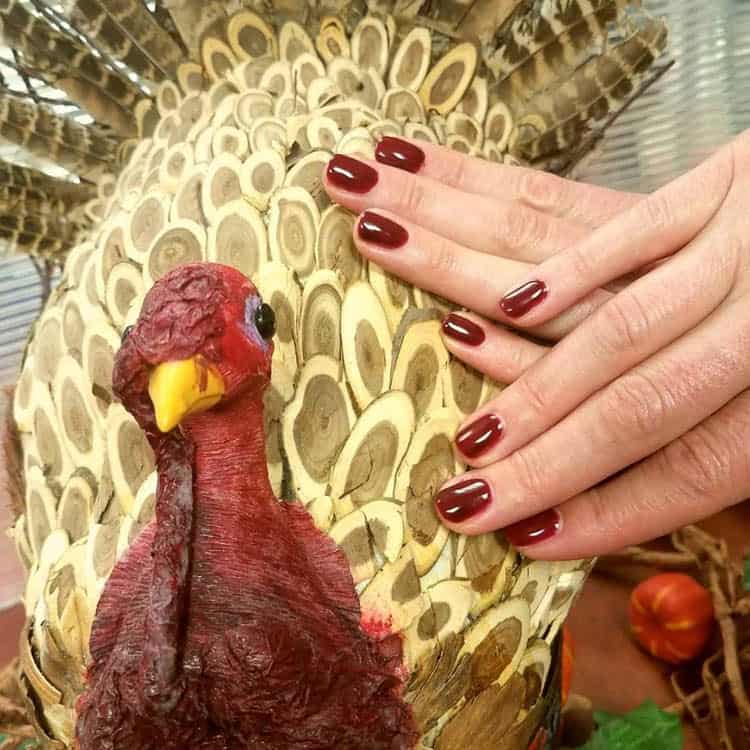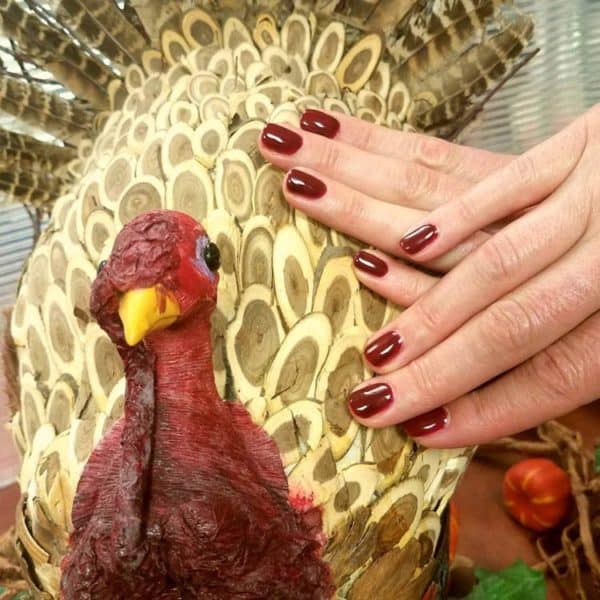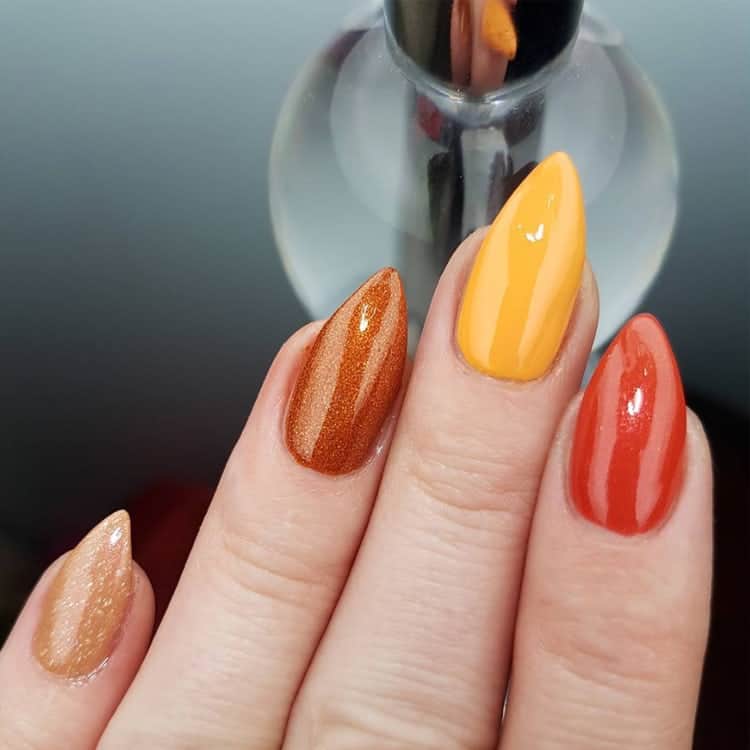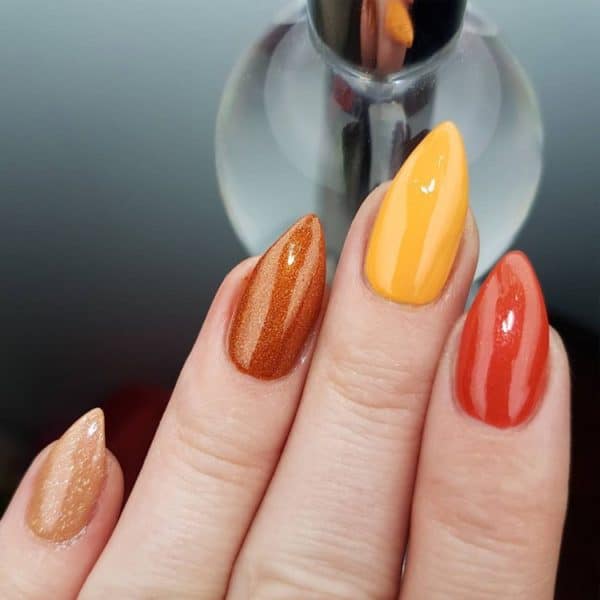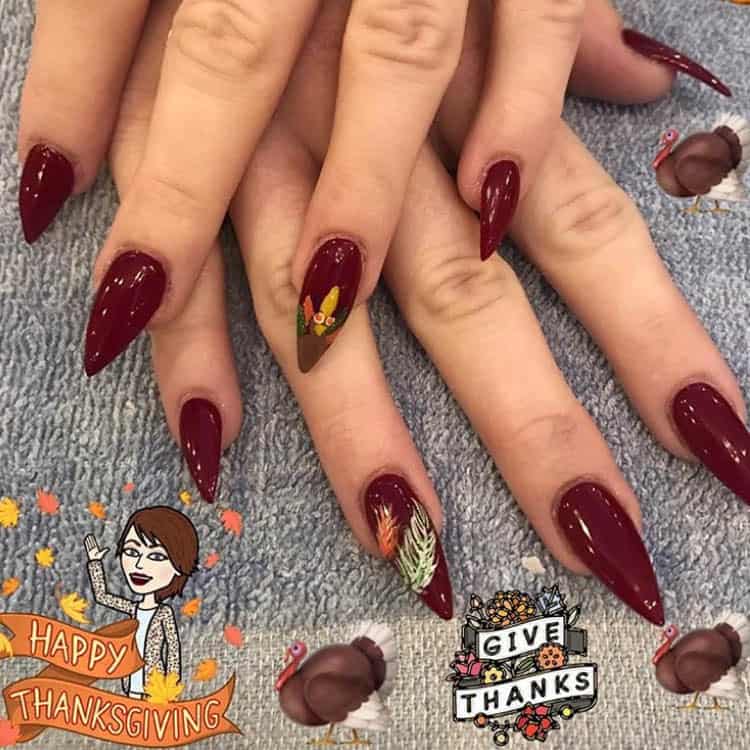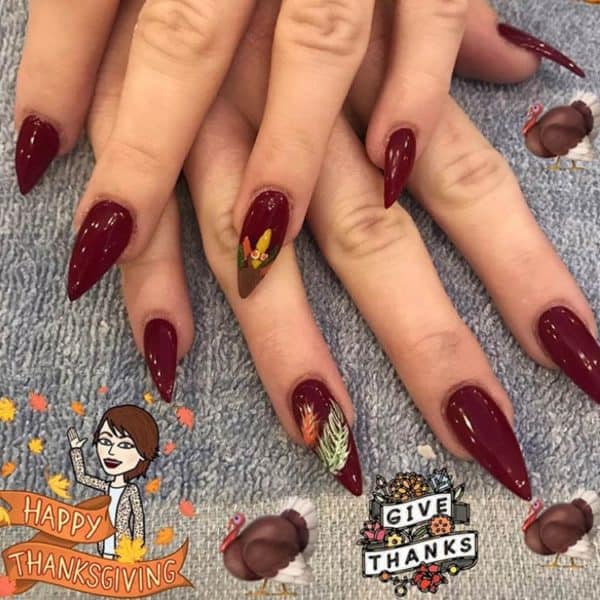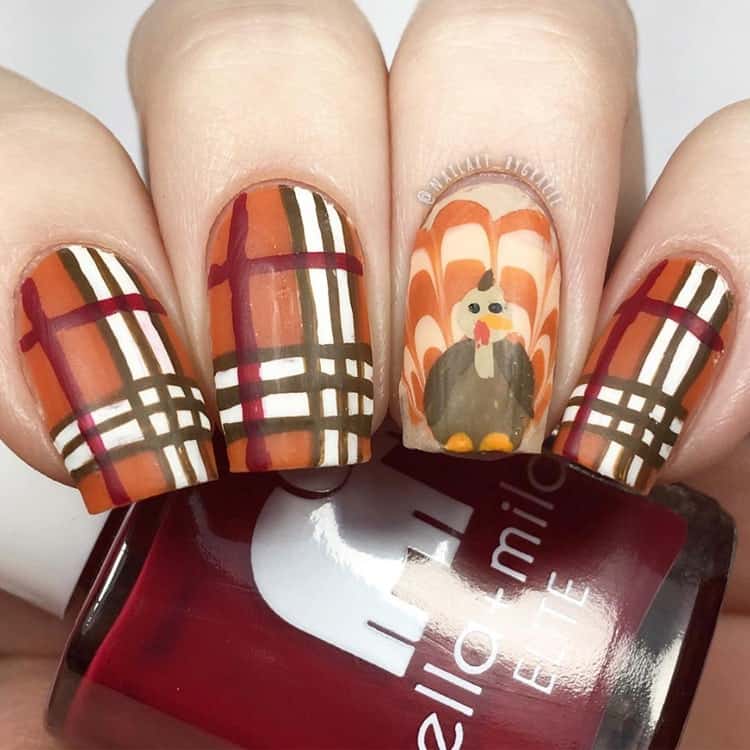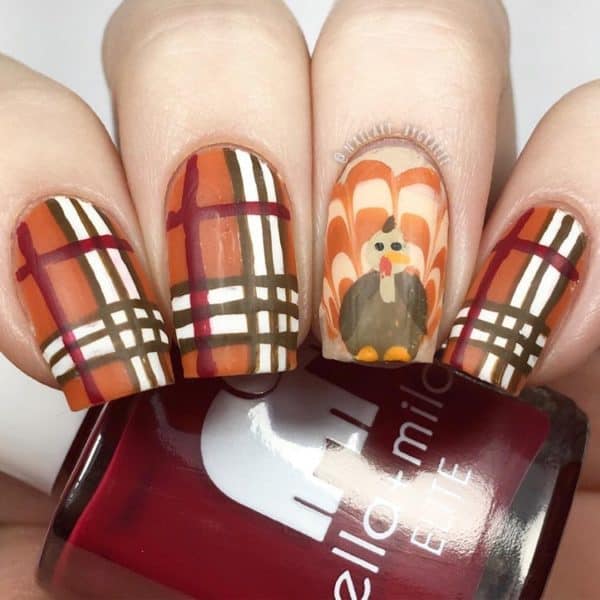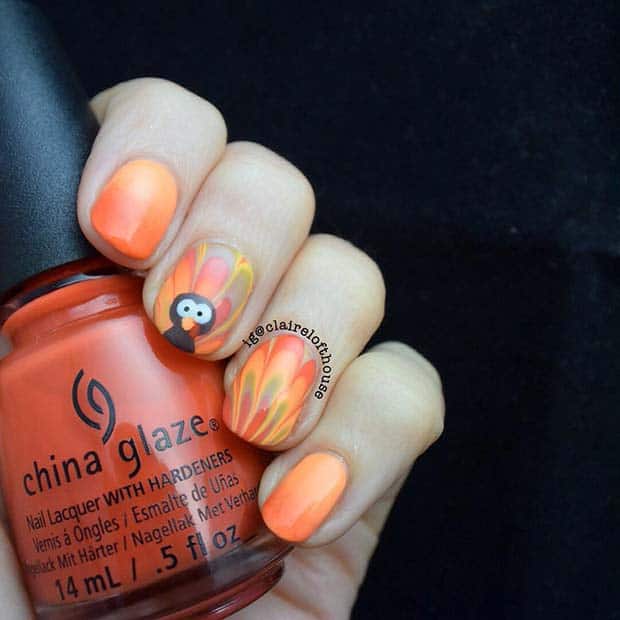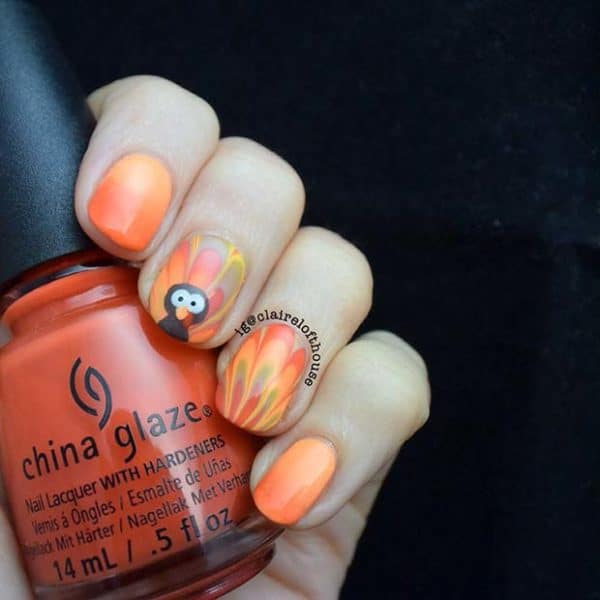 This holiday really allows you to be creative, so you can even combine details from more manicure ideas to create your own one-of-a-kind manicure. Make your unique combinations and have all eyes on your nails this Thanksgiving!