Fall is just around the corner and we can already spot the leaves of the trees falling down. They are the true main representative of the upcoming season, so I thought that doing a fall manicure decorated with some yellow, orange and gold leaves would be the perfect way to welcome fall by nail art. If you think that this type of manicure is boring and that there aren't lots of different ways to do it you are completely wrong. The Eye-Catching Leafy Fall Nails That Will Make You Fall In Love With Fall are truly amazing and so versatile. You can have them in any color you want and choose different shapes of leaves. In case you need some extra inspiration and a little bit of guidance don't miss these fall nails tutorials which show you how to do them step by step and don't miss some more fabulous fall nails either!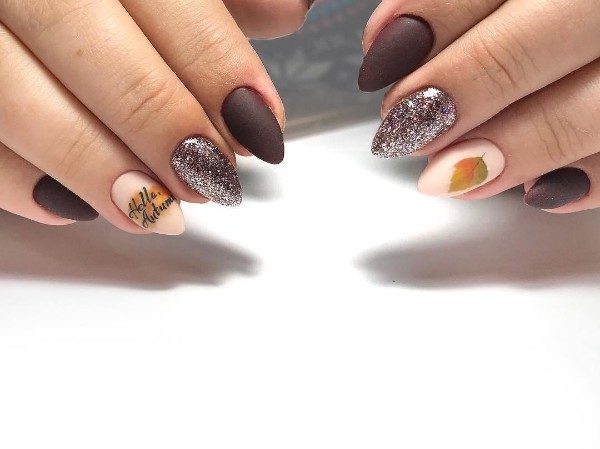 What do you say about a bold manicure with bold colors? These contrasting indigo and orange colors work wonderfully together and create a stunning manicure that is hard to go unnoticed.
If you are more in the mood for a gentle and subtle manicure there are plenty of ideas out here. Paint your nails in a beige hue and feel free to add some intricate leafy details in gold or silver.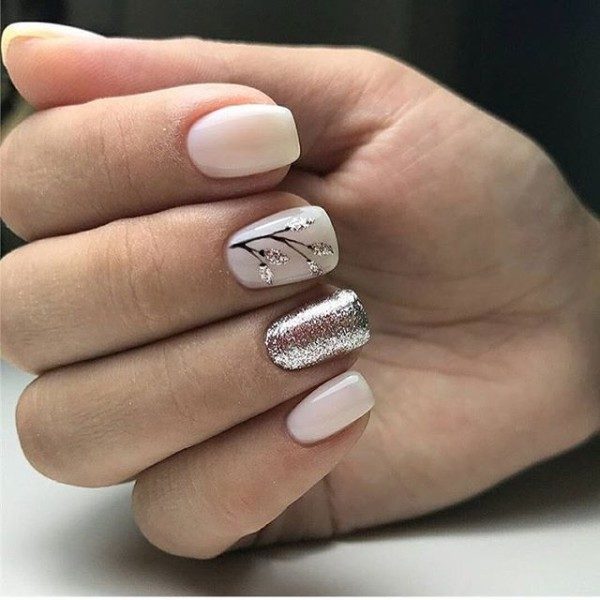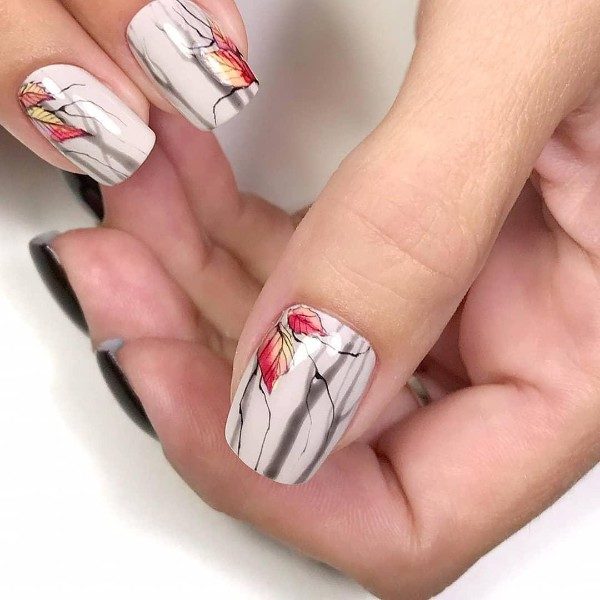 You can't have a fall manicure by skipping the orange color. The orange fall nails look stunning and really dramatic, so they aren't a bad choice either. If you are a fan of the orange color you will definitely find your pick here!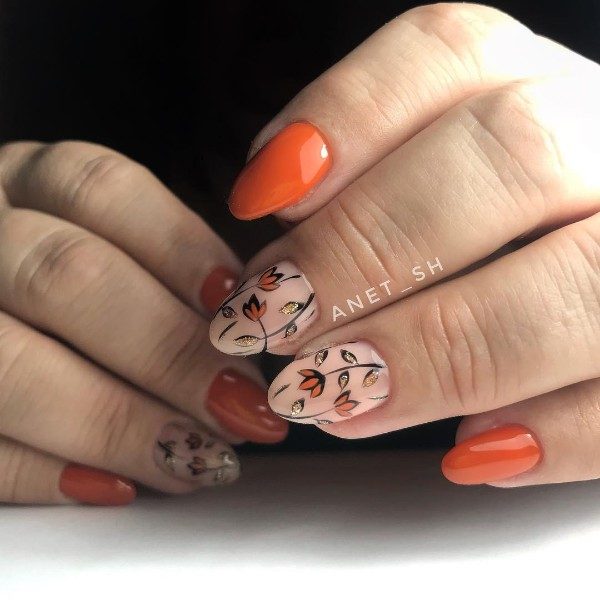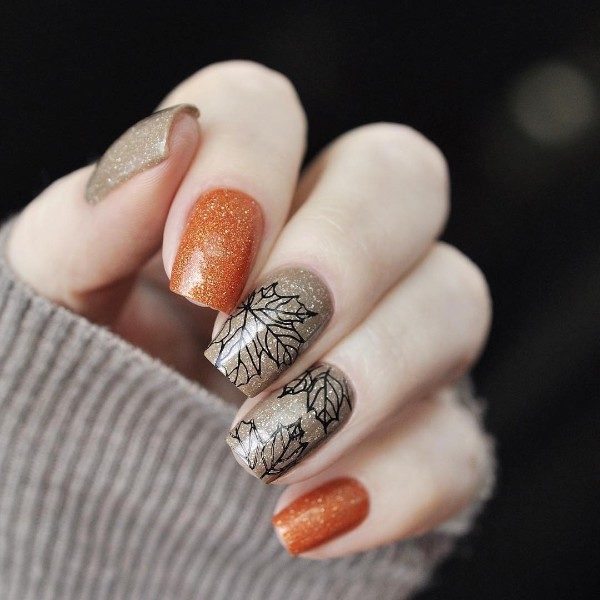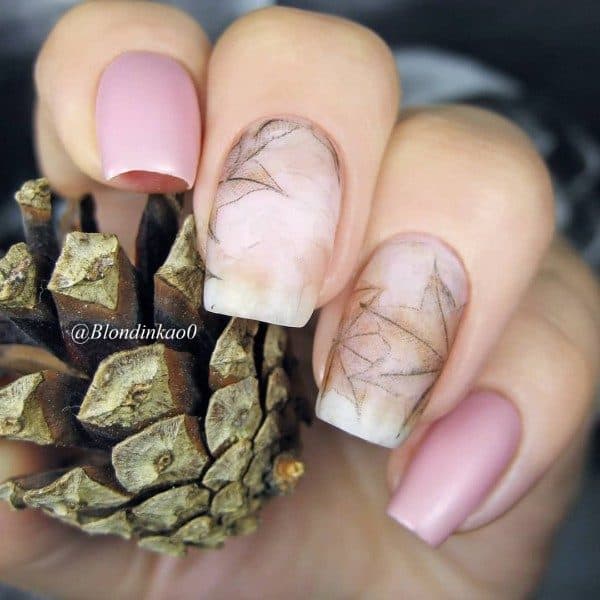 Don't you just love these creamy nails with gold details? They are so sophisticated and elegant and are just perfect for the upcoming season. If a formal event is approaching you soon, you should definitely take these nails in consideration!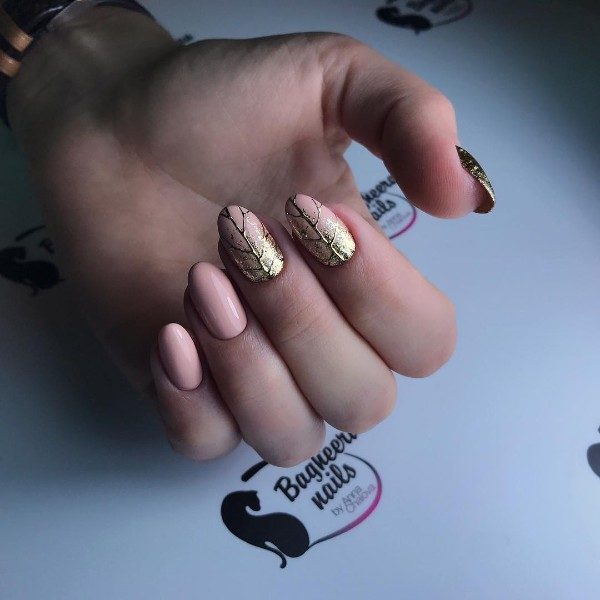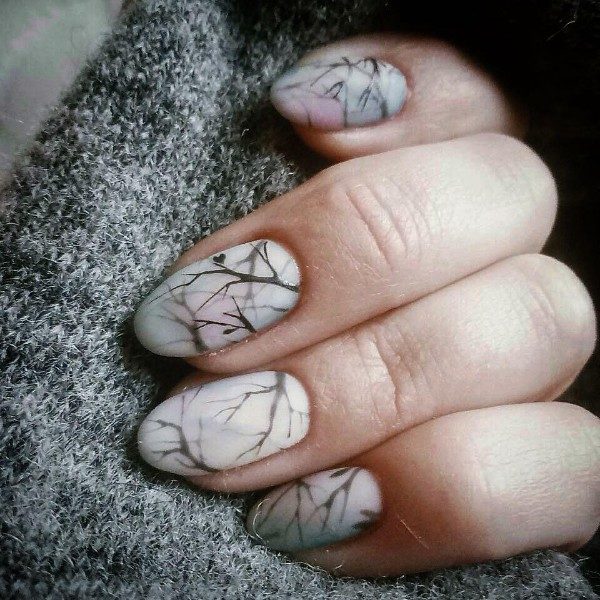 Has it ever occurred to you that you can have an ombre manicure by having the leaves in different tones? I just love the playfulness of this manicure, don't you love it too?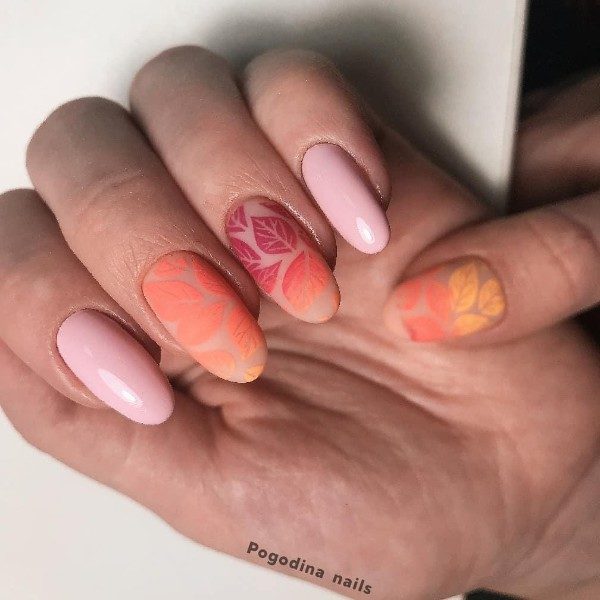 What is fall without a fall rain? If you adore the rain during this time of the year, you should definitely depict it through your nail art.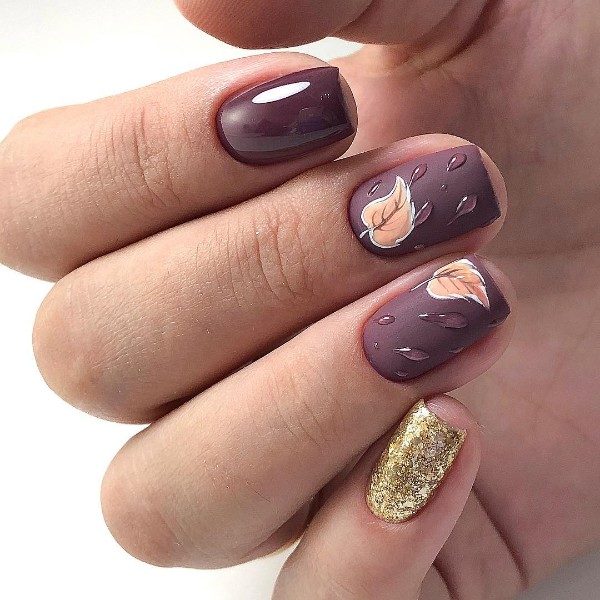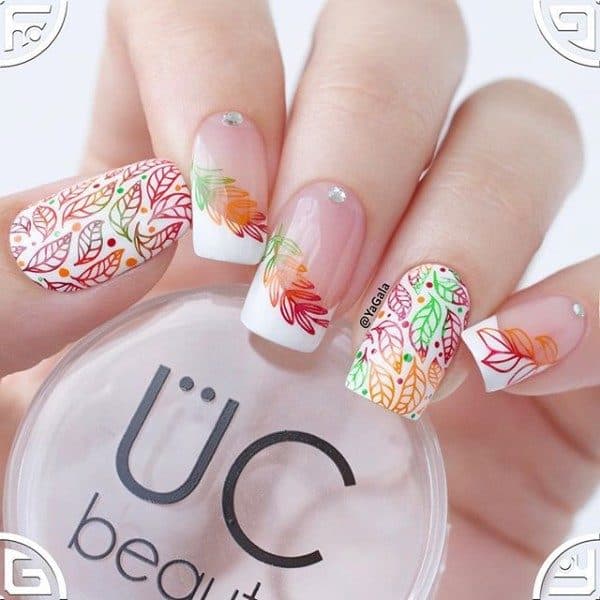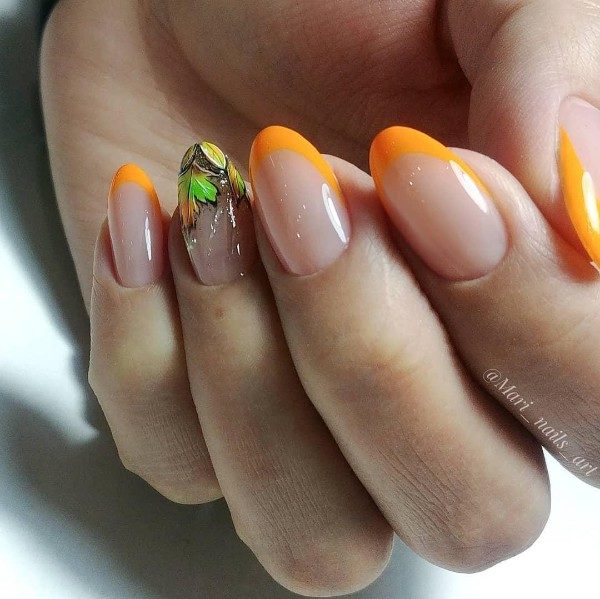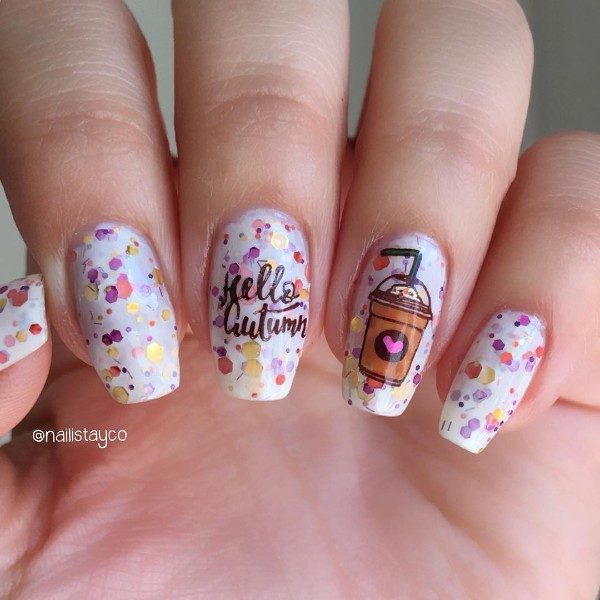 I believe that you are going to have a hard time picking just one favorite! All of the designs are simply stunning!