Are you tired of staring at your wardrobe every morning, wondering what to wear? Do you feel like your style could use a fresh update? Well, you're not alone! Many men find themselves in a fashion rut, sticking to the same old clothes they've had for years.
But don't worry; we've got you covered! We're going to share a list of essential clothing items that you should have in your closet. These pieces are versatile and stylish and can be dressed up or down for any occasion.
So, stick to the end to explore all the options.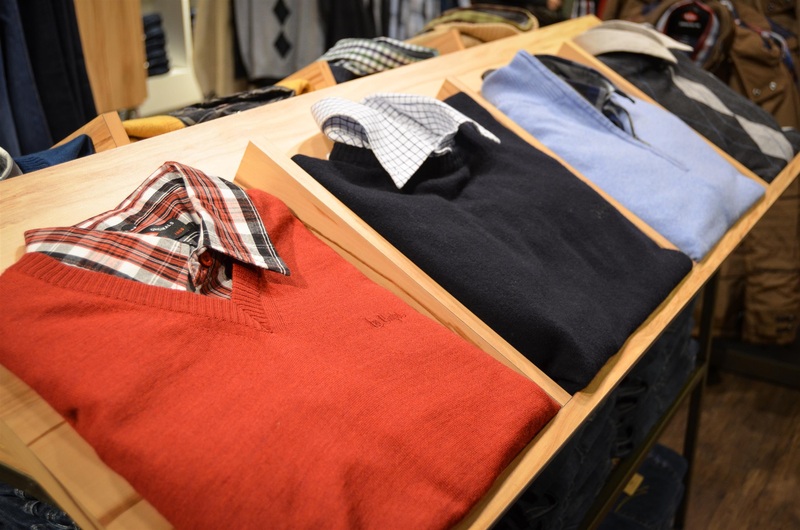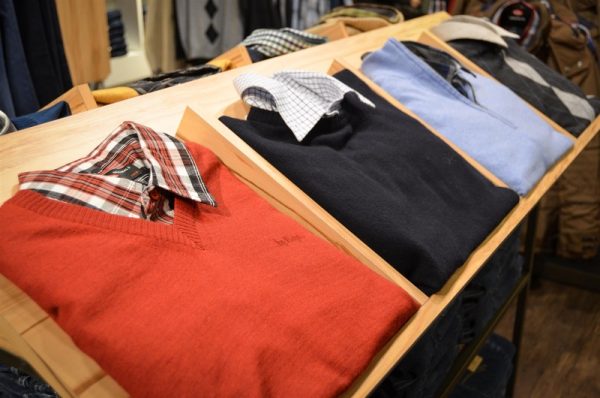 The Foundation: A Well-Fitted Suit
A well-fitted suit is the cornerstone of a man's wardrobe. It's like a secret weapon that instantly elevates your style. The key here is "well-fitted." Ensure the suit hugs your body in all the right places without being too tight. Furthermore, when choosing colors, ensure you opt for classic colors like navy or charcoal gray, as they're versatile and timeless.
Remember, a suit is incredibly versatile and suitable for weddings, job interviews, or special events. Donning a well-tailored suit exudes confidence and leaves a lasting impression. So, investing in one is a smart move that adds an air of sophistication and charm to your overall look.
Classic Outerwear: Varsity Jackets
Ah, the classic streetwear varsity jacket! This iconic piece is a must-have for every guy. It's like a cool blast from the past with a modern twist. It's particularly handy during those in-between seasons when it's not too hot or too cold.
You can throw it on with jeans or chinos, and it instantly adds a touch of sporty, casual charm to your look. The Varsity Jacket is your reliable companion for effortlessly achieving a relaxed and urban style. So, don't overlook this classic outerwear; it's the secret to that laid-back, fashionable edge.
Staple Shirts: Button-Downs and T-Shirts
Staple shirts, both button-downs and T-shirts, are the backbone of a man's wardrobe. Let's break it down in simple terms:
Button-Down Shirts: These are your go-to for a polished, business-casual look. So, opt for classic colors like white, light blue, or light pink. These shirts are like chameleons; they adapt to various situations, whether you're attending a meeting or enjoying a night out.
T-Shirts: You need a collection of basic T-shirts in neutral colors. They're like the canvas for your style of artwork. Mix and match them with jeans, chinos, or shorts. T-shirts are your best pals for laid-back, casual occasions.
These staple shirts are another must-have for your wardrobe. They're easy to style, comfortable, and they'll never go out of fashion. So, make sure you have a variety of these in your wardrobe, and you'll be ready for any fashion challenge that comes your way.
Versatile Footwear: White Sneakers
White sneakers have become a fashion staple. These stylish kicks are incredibly comfortable and can be paired with a variety of outfits. Whether you're wearing jeans, chinos, or even a suit, white sneakers add a contemporary and relaxed touch to your style. They're a fantastic choice for those occasions when you want to feel comfortable yet look effortlessly cool.
So, buy a pair of white sneakers and achieve a modern and laid-back look. These versatile shoes make for a valuable addition to your footwear collection.
Accessories: A Great Belt and Watch
Accessories, such as a great belt and a stylish watch, are the fine details that can take your outfit from ordinary to exceptional.
Great Belt: A high-quality leather belt ensures your pants aren't loose and adds a touch of sophistication to your look. But remember you always choose a belt that matches the color of your shoes, and make sure it's simple yet elegant.
Stylish Watch: A wristwatch is more than just a timekeeper; it's a statement piece. A stylish watch complements your outfit and showcases your personality. Look for a watch that aligns with your style, be it classic, sporty, or modern. It's an accessory that adds a touch of elegance to your wrist.
These accessories are the finishing touches that complete your look. They give your outfit a polished, put-together appearance. So, don't underestimate the power of a great belt and watch to enhance your overall style.
Conclusion
Revamping your wardrobe doesn't have to be overwhelming. Start with these essential clothing items, and you'll be well on your way to a more stylish and versatile wardrobe. Whether it's a well-fitted suit or a classic jacket, these pieces will add a fresh and contemporary touch to your look.
So, go ahead and give your closet the upgrade it deserves, and watch the compliments start rolling in. Your new, stylish self is ready to shine!