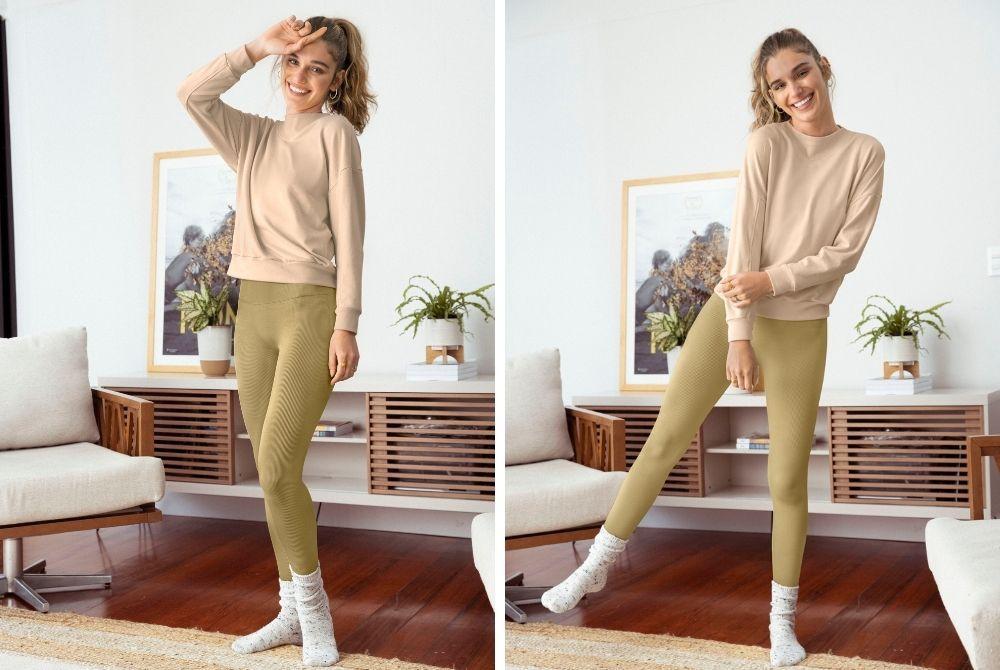 Source: leonisa.com
It's a good idea to have a set of closet staples to keep in your closet throughout the entire year. In addition to these, each season brings with it a few specific pieces that are good to keep on hand and can be worn with multiple different outfits. Learning about seasonal wardrobe basics can help you incorporate more of your clothing into outfits throughout the entire year and save you both space and money in the long run.
For the colder months in particular, this list of must-haves looks a little different. In addition to basic pieces like tanks, black leggings, jeans and a wear-everywhere dress, winter staple pieces also include layering pieces, knits and outerwear. In preparation for winter, you might think about adding some of these clothing essentials into your cold-weather wardrobe this year.
Ideas to Consider
The process of curating a complete cold-weather wardrobe can take time. In general, quality winter outerwear and heavier pieces are more expensive and worth the wait. Don't feel like you need to empty your entire wallet to check off everything on this list. Instead, pick out the items you need and think you will wear most, and then go from there. As with any set of seasonal wardrobe staples, they should go well with the items you already have and wear often, like denim, shoes and even undergarments like your favorite pieces of shapewear for women. Check out these cold-weather essentials that are sure to elevate (and warm up) your wardrobe all winter long.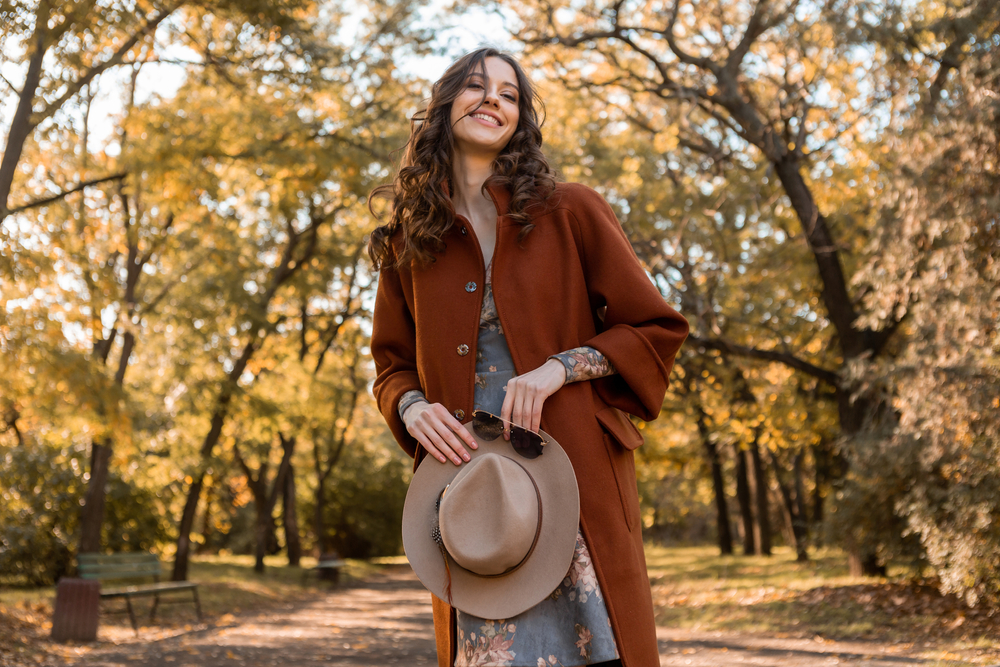 Source: Maria Markevich/ Shutterstock.com
1. Sweaters for Layering: At first thought, you might associate cold-weather clothing with giant coats and fluffy scarves. However, the not-so-secret trick to dressing for low temperatures is all about layering. It's vital to have layering pieces in your wardrobe during the winter months in order to help your outer layers work better. It's a good idea to have a few classic black sweaters in your closet to throw on underneath bigger knits, jackets and coats. These will keep your body heat trapped inside your layers and keep you warm and comfortable until spring.
Styling Tip: Layer a fitted turtleneck under a looser-fitting sweater or oversized turtleneck for a warm and cute winter look.
2. Tight Black Leggings: Even though black leggings could be considered a year round wardrobe staple, a form-fitting pair of shapewear leggings might be your new best friend for the winter. Shaping leggings are the equivalent to a tight t-shirt or fitted sweater on top. They are sure to keep your body heat close to home and can be worn seamlessly underneath pants with a straight or wide leg. Use these as your secret weapon when deciding on an outfit for cold-weather outdoor events.
Styling Tip: Wear your black shaper leggings with a black bodysuit on top for a cold-weather look that doesn't mess around.
3. A Classic Big Coat: While it's no surprise that a coat is on this list, it's important to note the specifics when it comes to necessary winter outerwear. For milder temperatures, you can get away with a single thin layer or two underneath a fitted coat. However, those layers add up once the temperature continues to drop. For seriously cold temperatures, consider sizing up one to two sizes in thicker coats to make room for your bottom layers. Your range of motion will thank you.
Styling Tip: Stick with the neutrals when it comes to a no-frills coat. Mild weather coats are generally less expensive, so it's better for your budget not to choose one of these in a color or print you might not be able to wear with everything. Instead, go for a thick coat made from top-quality material in black, grey, camel, brown or another versatile winter color.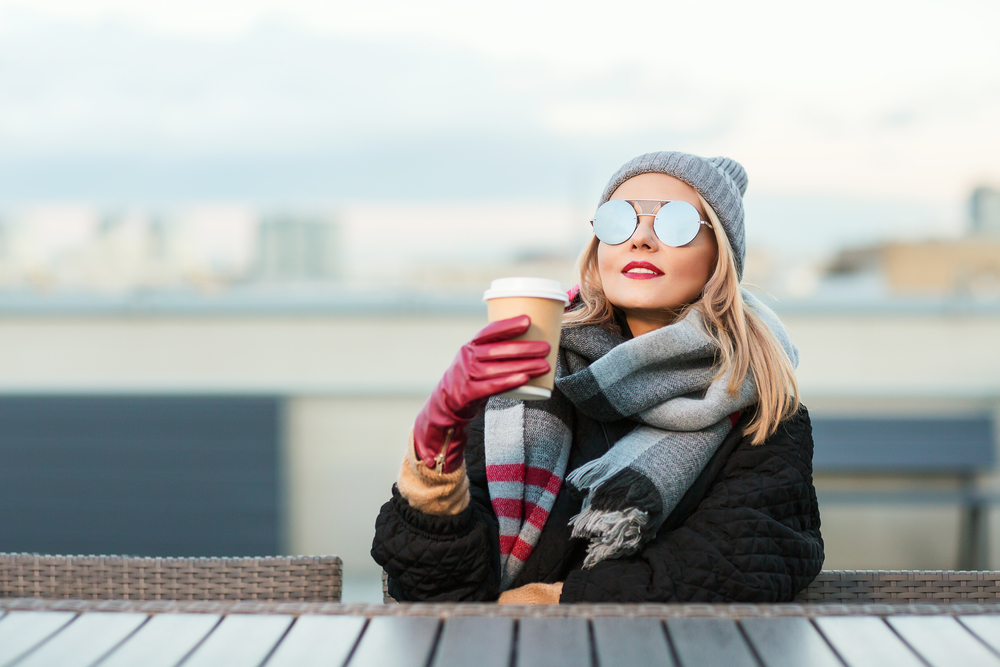 Source: Olesya Kuprina/ shutterstock.com
4. A Thin Pair of Gloves (Or Two): If you've ever tried to type a text with bare fingers in the midst of freezing weather, you understand the need for a pair of gloves that still allow you to use your fingers. A pair of thin leather gloves (or a similar vegan option) takes up next to no space in your bag and can come in handy when you need it most. They'll help keep you warm and act as a stylish accessory that is sure to elevate any winter outfit.
Styling Tip: While black leather gloves are timeless, you might think about buying an additional pair in a fun color. It can be difficult to portray your personal style in below-freezing temperatures, but burgundy, forest green or indigo gloves will add a visible pop of color to your winter outfit, regardless of the temperature.