Getting dressed for work can be pretty tricky especially when seasons transition and the weather changes wildly day by day. Now that summer is slowly coming to its end and fall is right behind the corner you are probably confused about what to put on in the morning. Fall mornings are usually chilly while fall afternoons can become super hot especially if it's a sunny day. At night you can feel the chill in air again and you will need that extra piece of clothing to keep you warm. If you want to look professional in the office and be fashionable at the same time, you should definitely not miss the outfits that I have gathered for you today. These Sophisticated Work Attire Outfits To Wear This Fall are the right pick for you for the upcoming season. If these looks aren't enough for you don't forget to see some more work outfits that will get your inspiration going. Plus, these black and white work outfits will get you looking classy on the days that require it!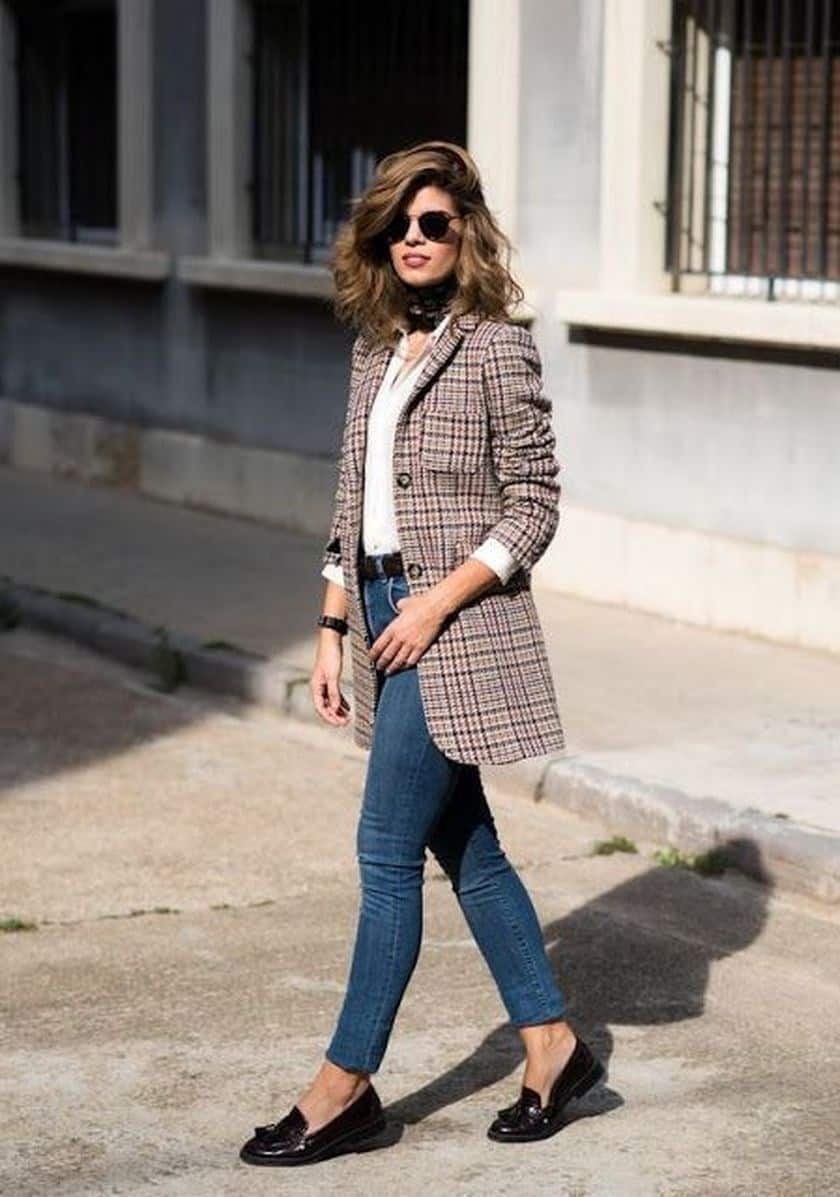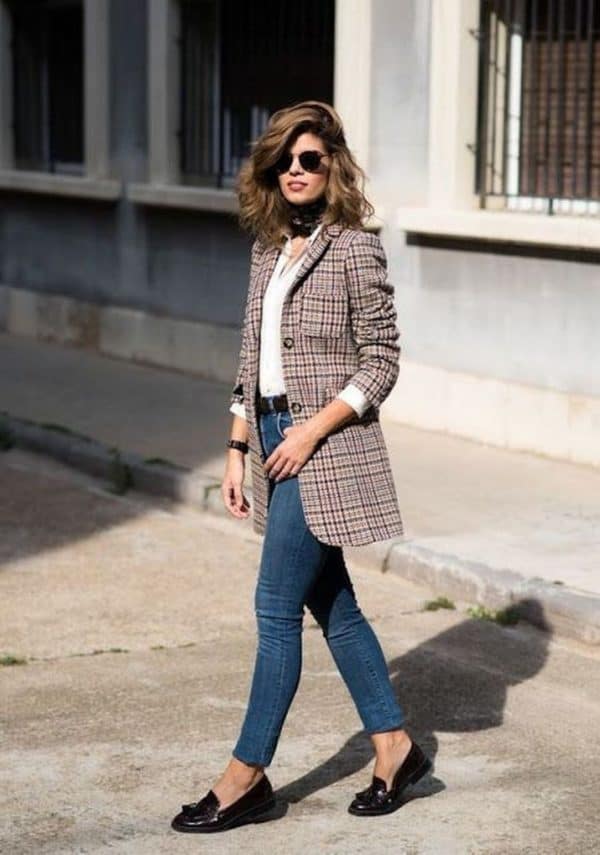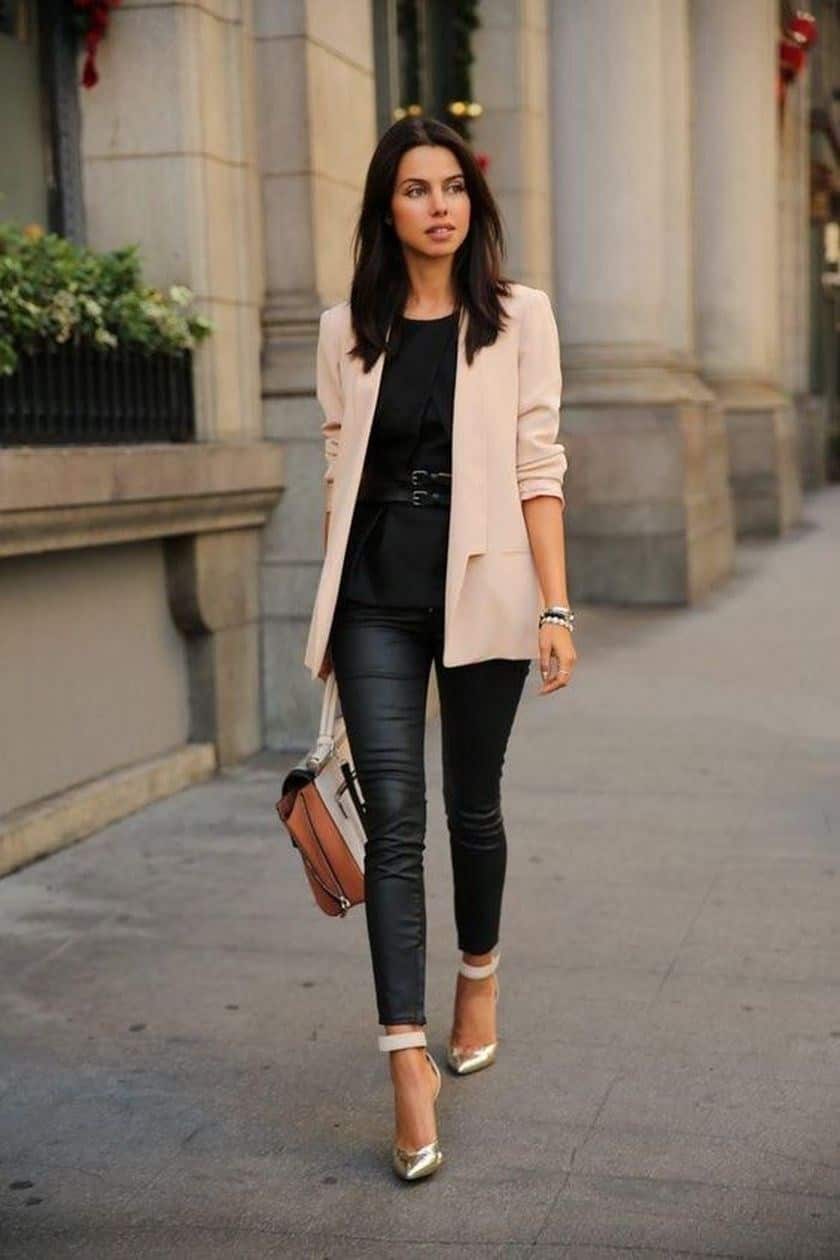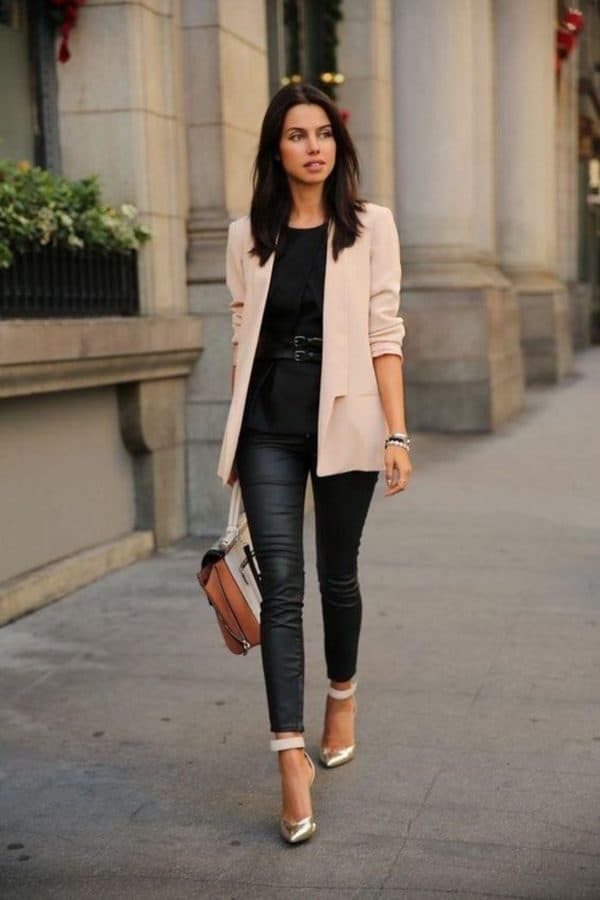 When you are too lazy and sleepy in the morning to pair clothing pieces together just grab your fall dress with long sleeves and you are ready to go. The plaid print looks great in the office if you were wondering whether it's acceptable!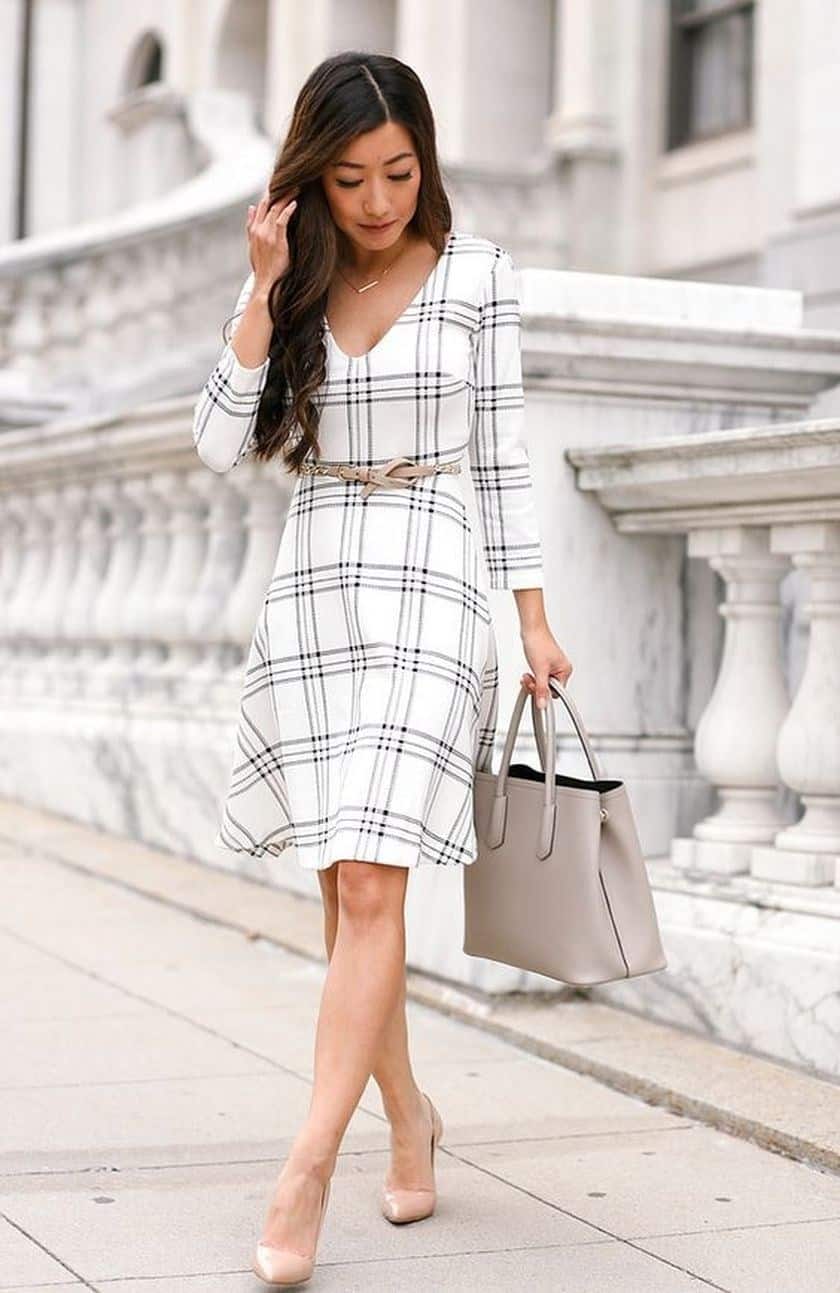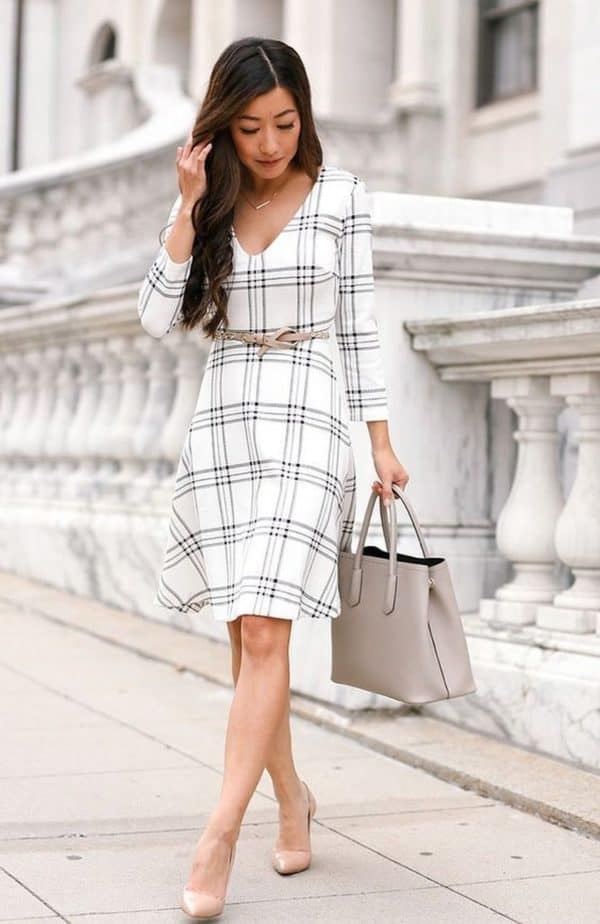 Are you having second thoughts whether you can wear your jeans at your work place? Yes, of course you can but you should make careful planning what to combine them with. A black turtleneck and a fancy coat match them perfectly well, don't you think?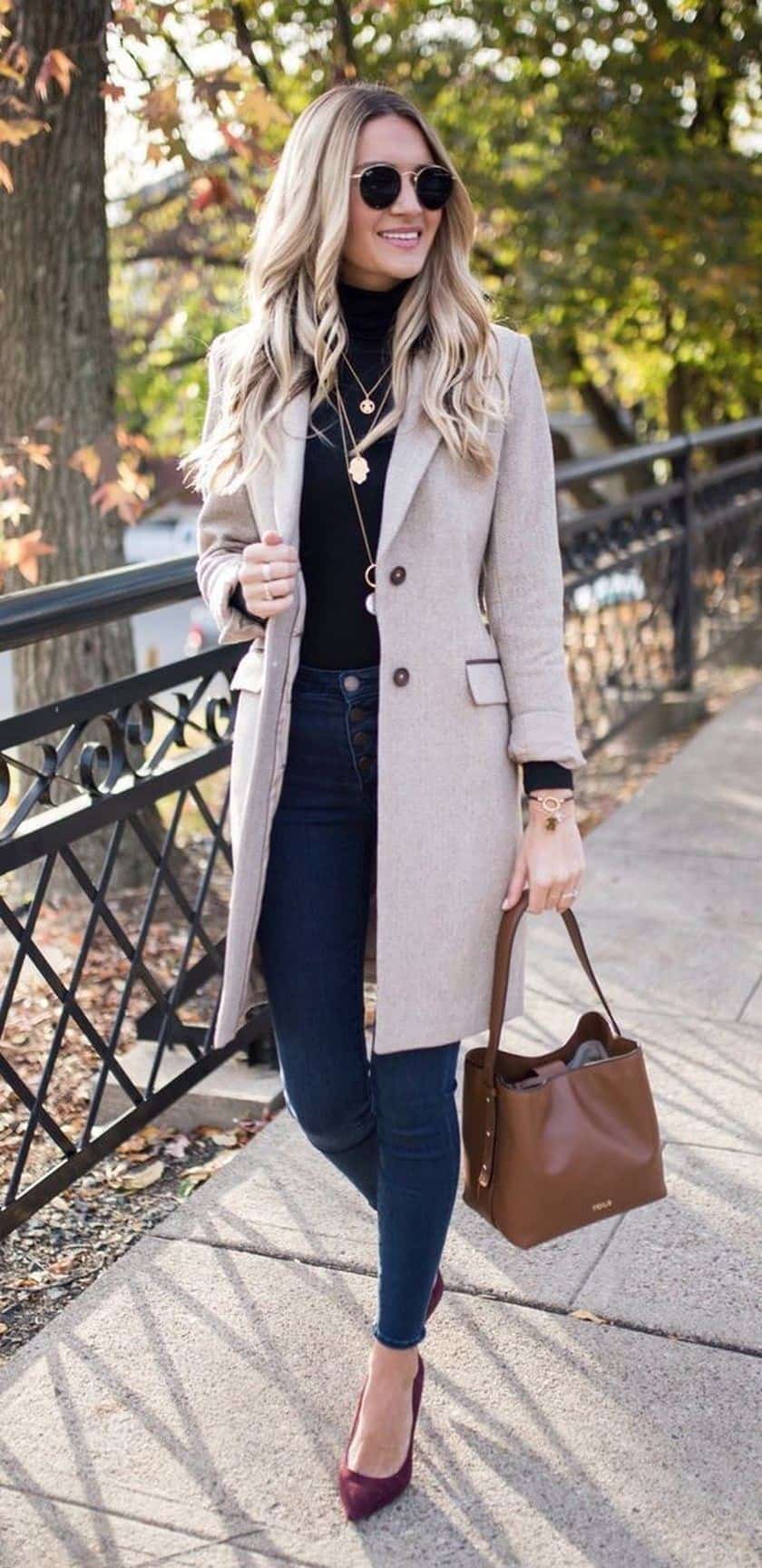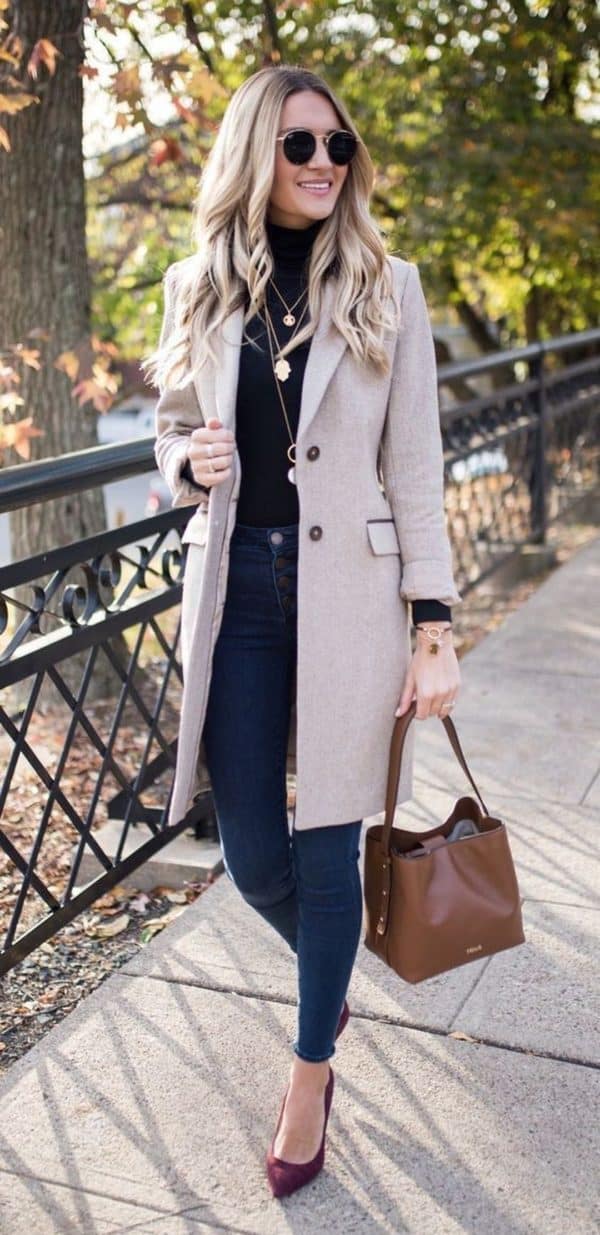 There's something so appealing about knee-length pencil skirts especially when it comes to the work attire choice. Get yours now and pair it with a plain blouse and your heels.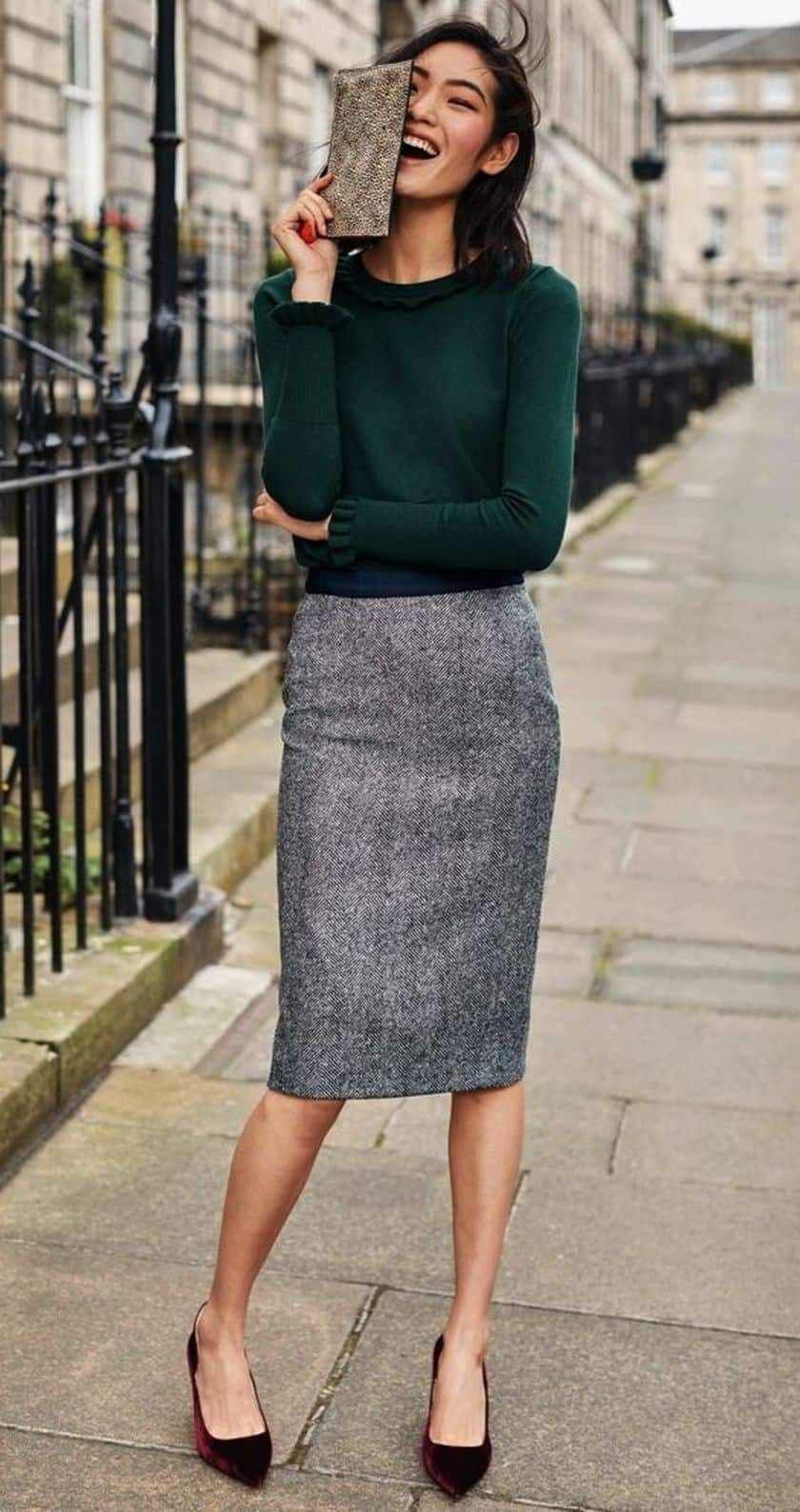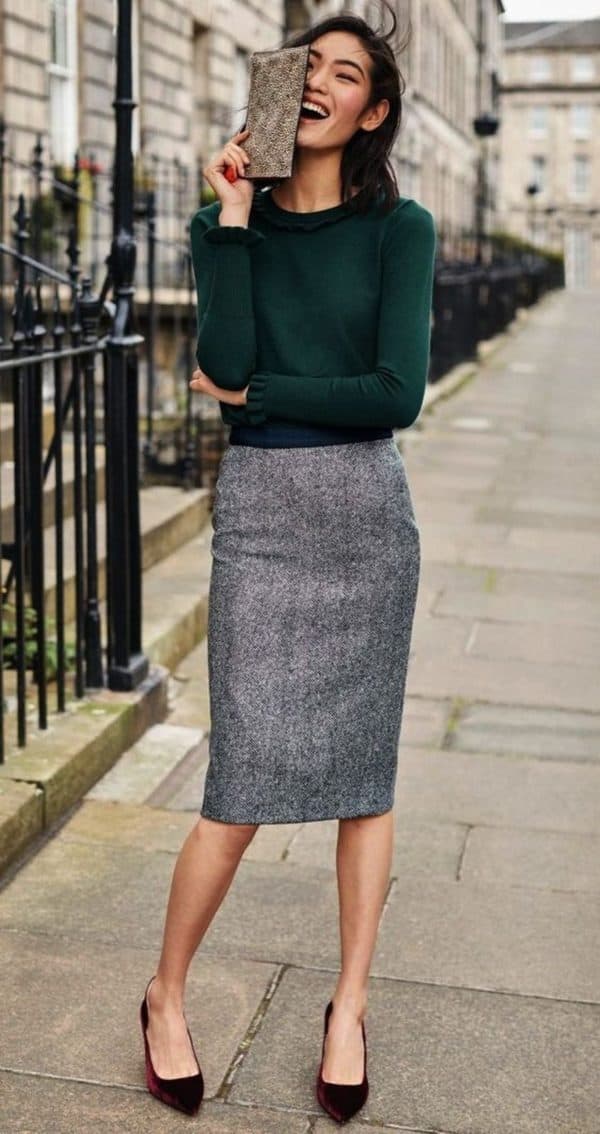 If you can't really stand the changing temperatures and you feel cold all the time, it's time to go for long sleeves and trousers. How do you like the outfit below?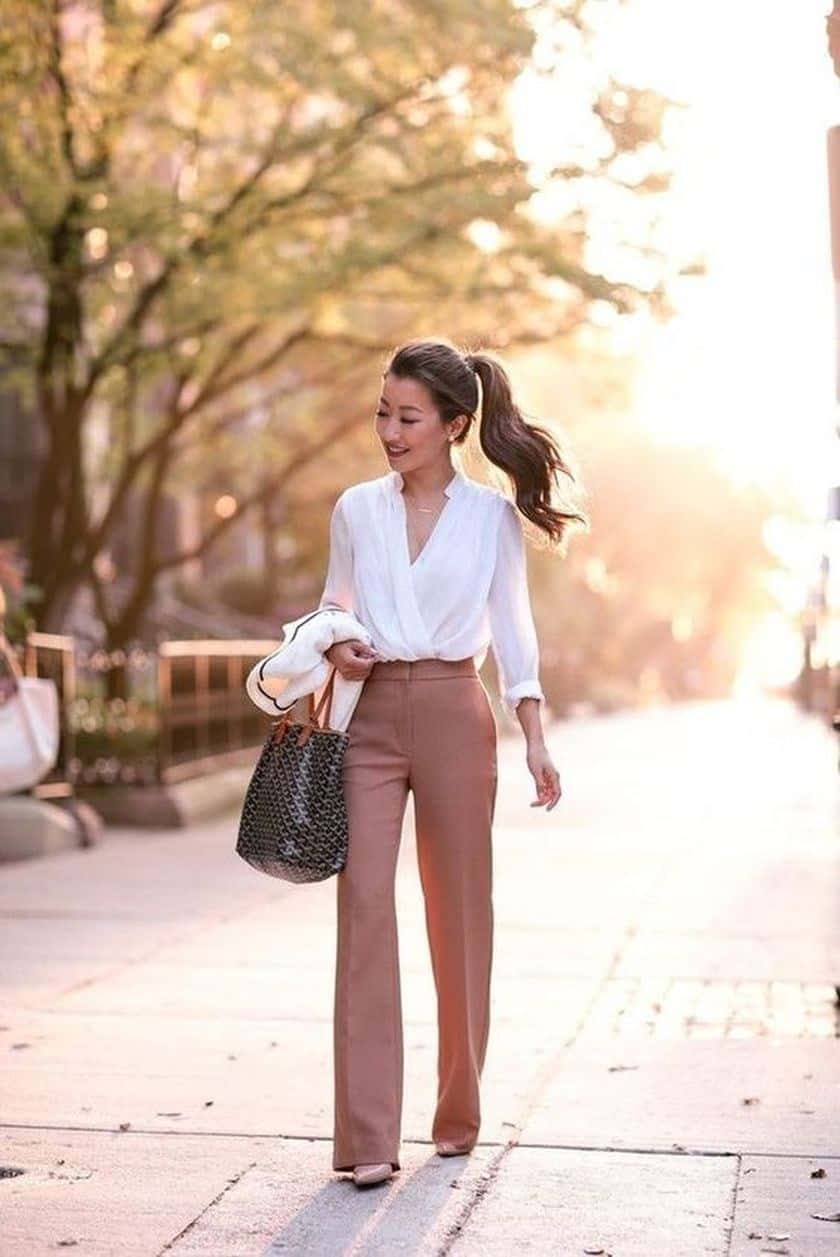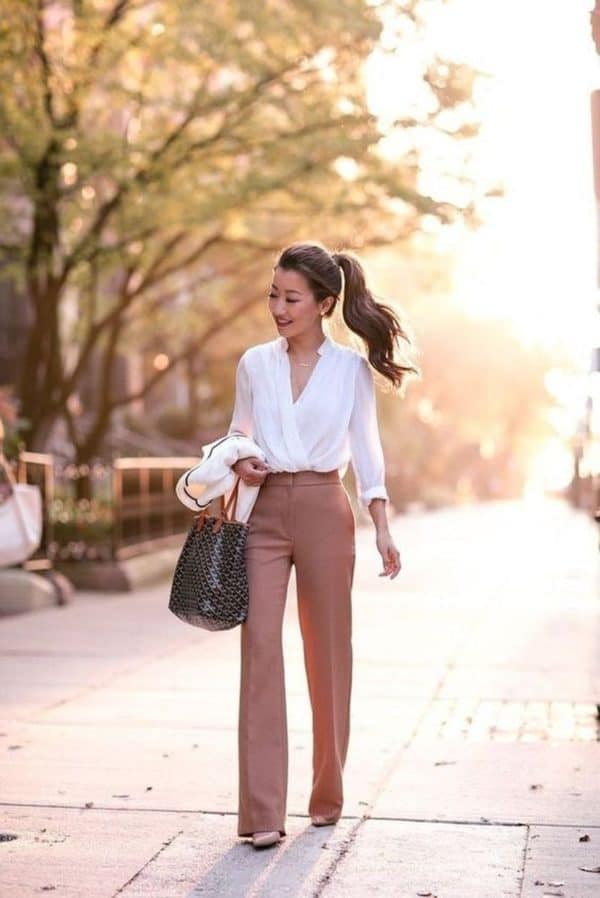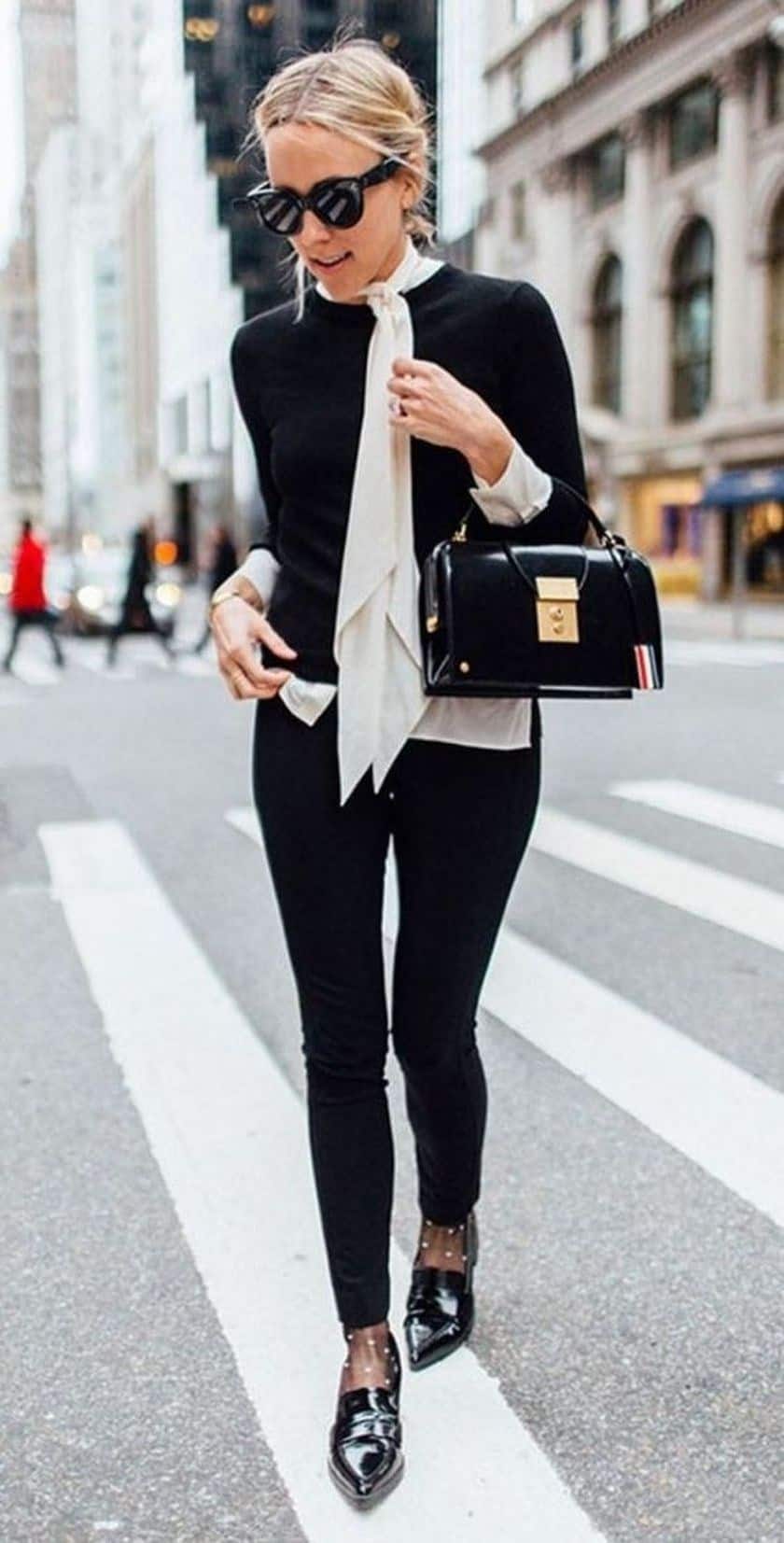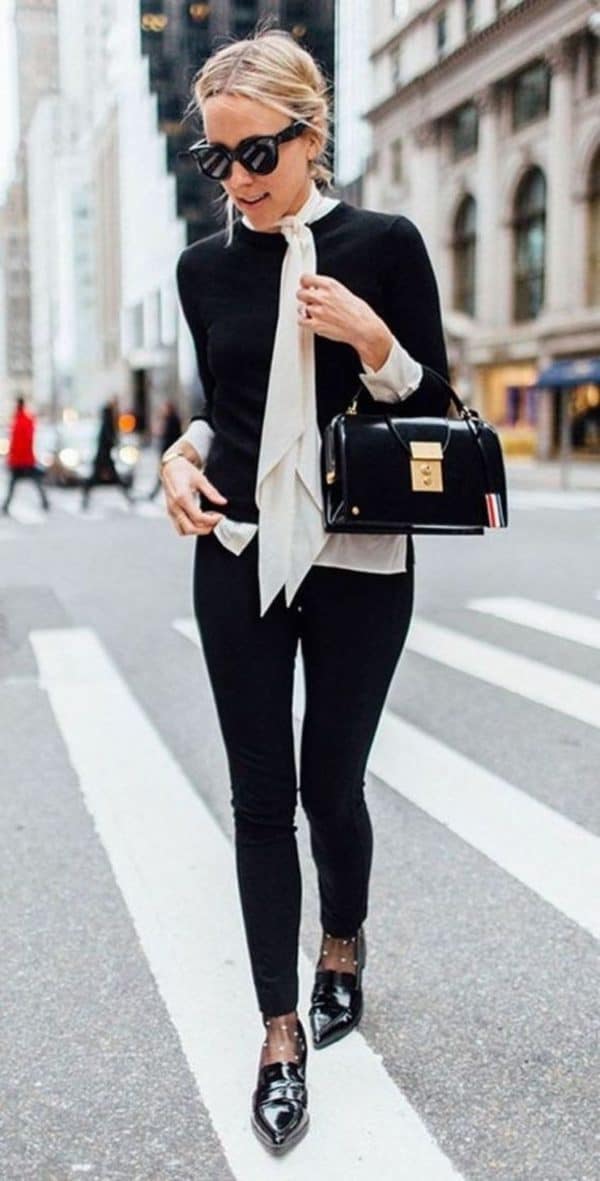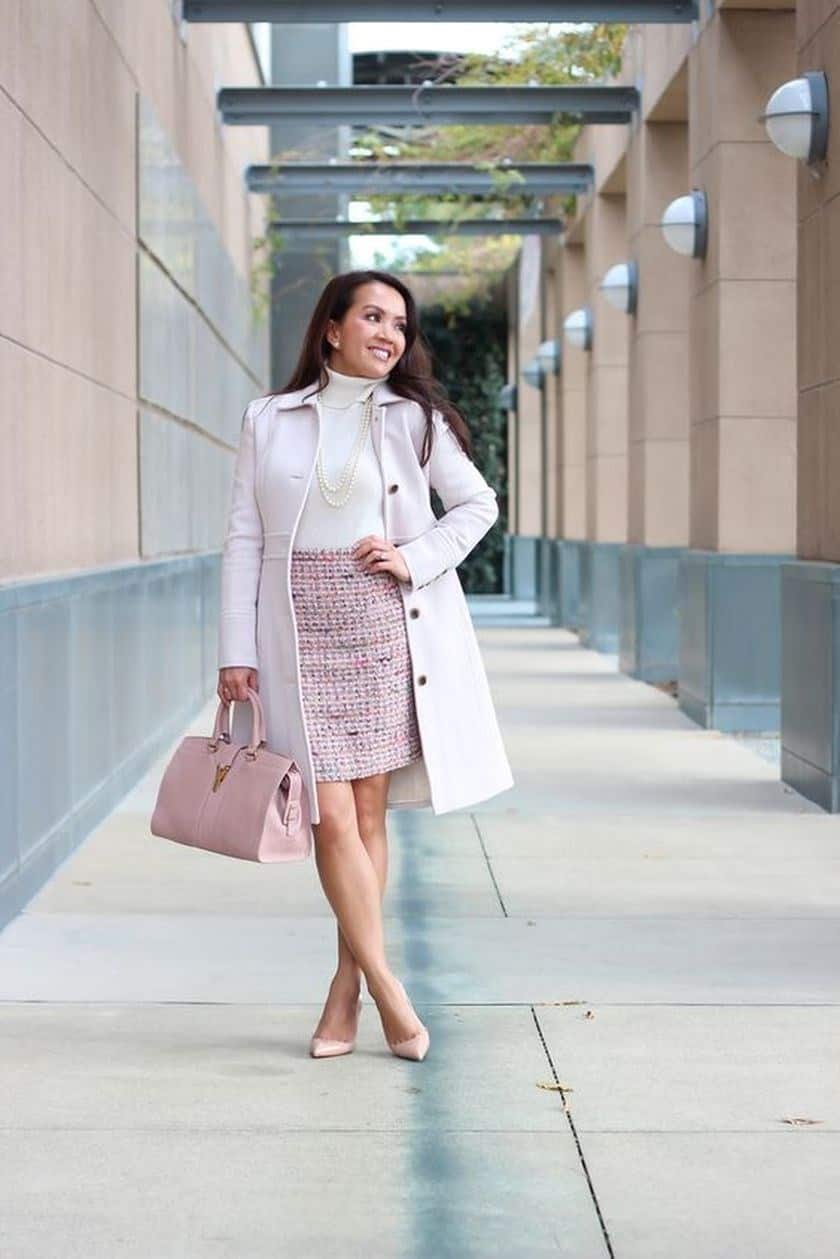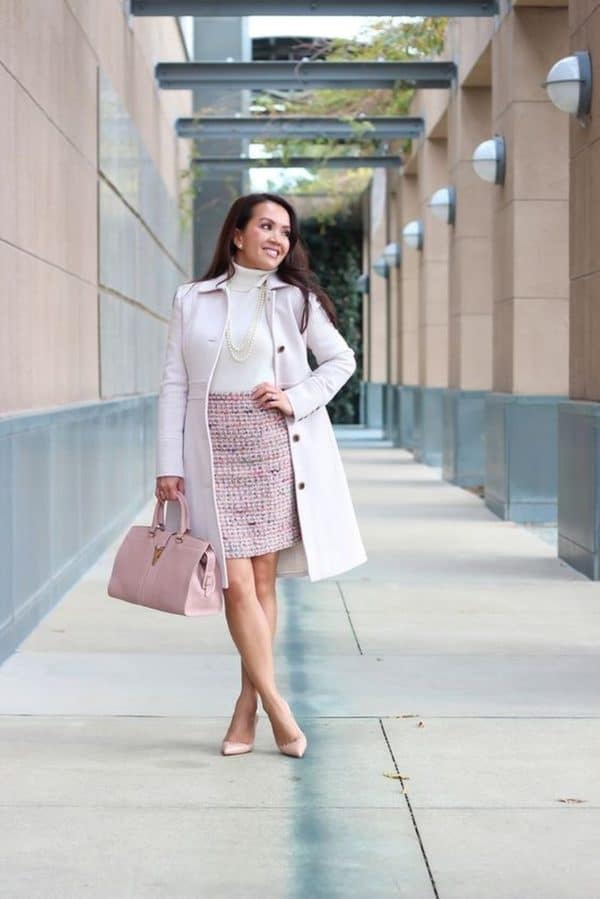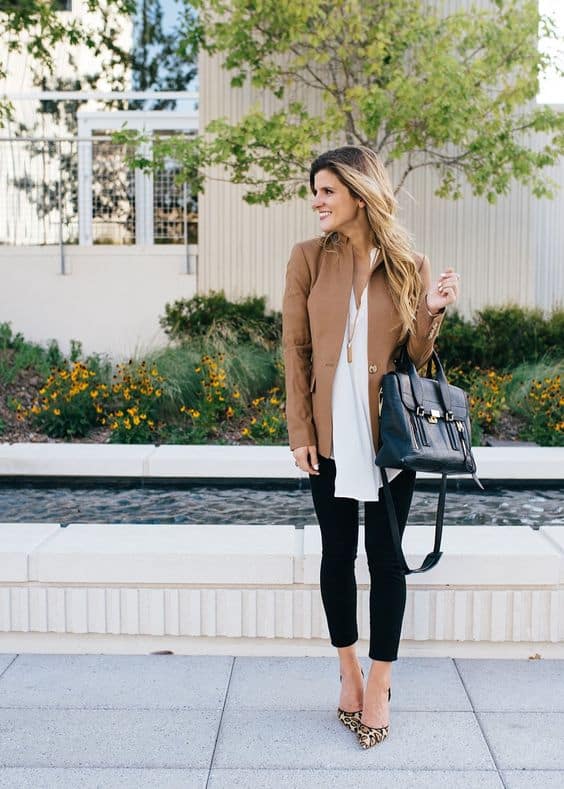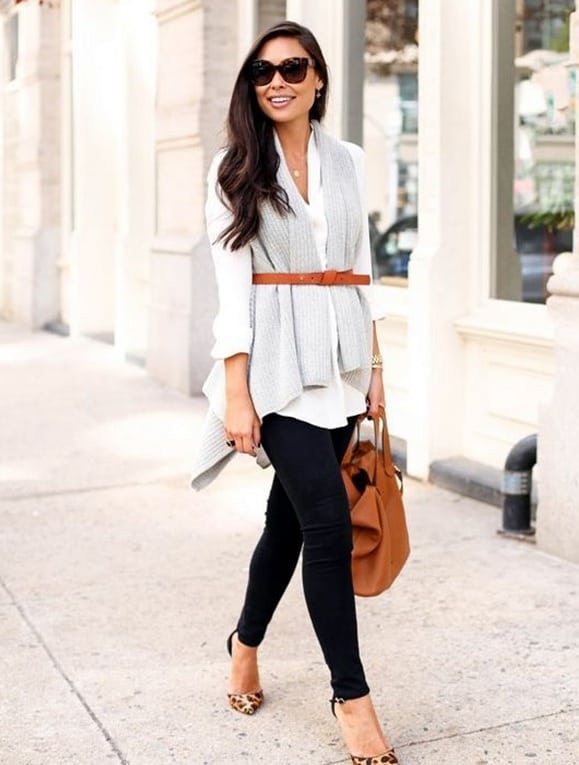 We can never get enough of white trousers, so wear them a little bit more until the rain hasn't started to fall yet cause it will make a mess everywhere around us and we will leave them in our wardrobes until spring.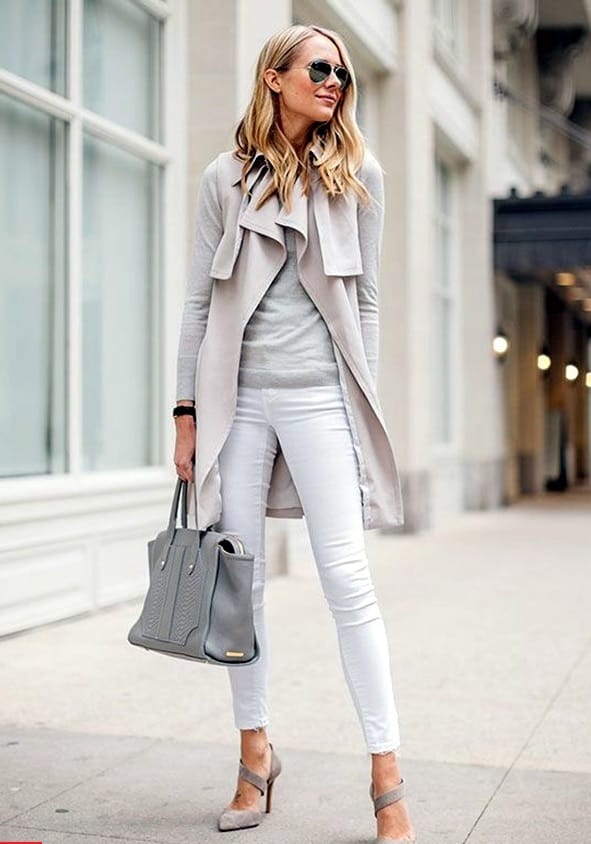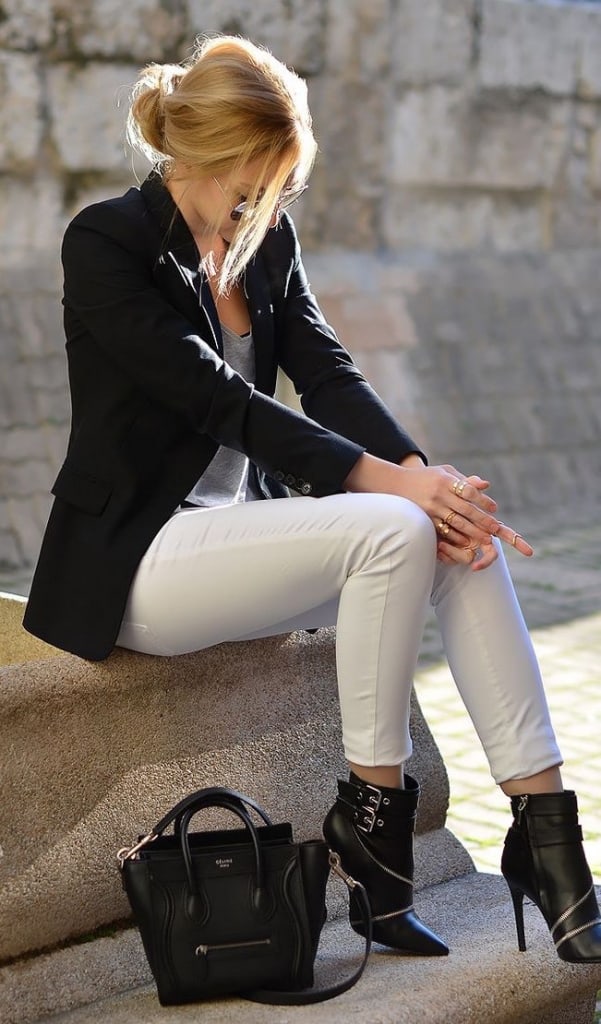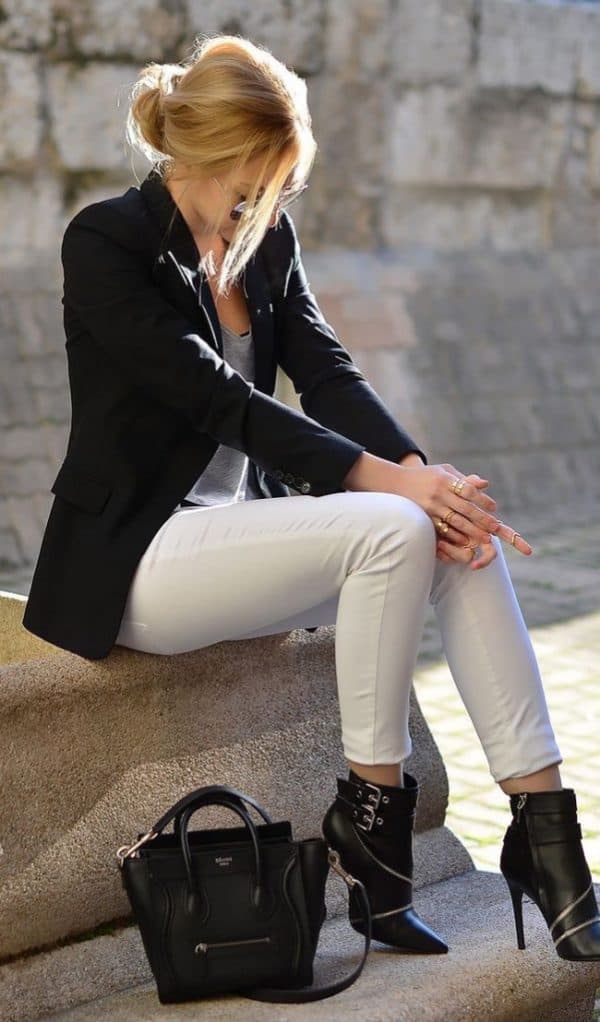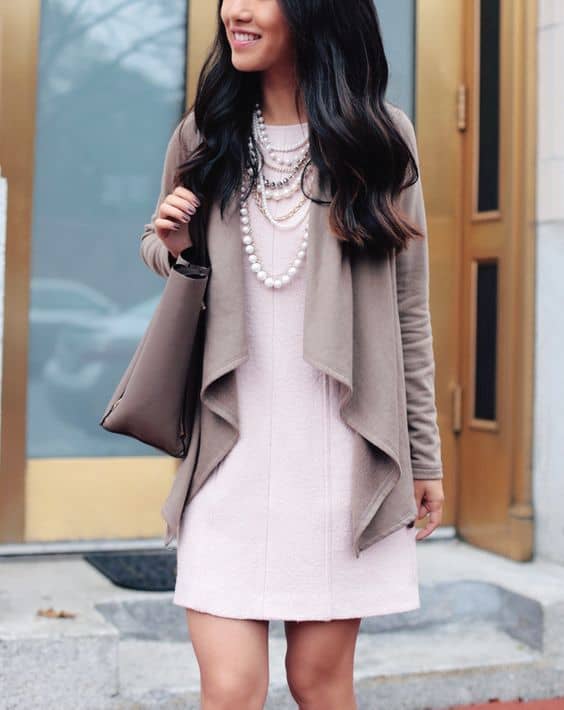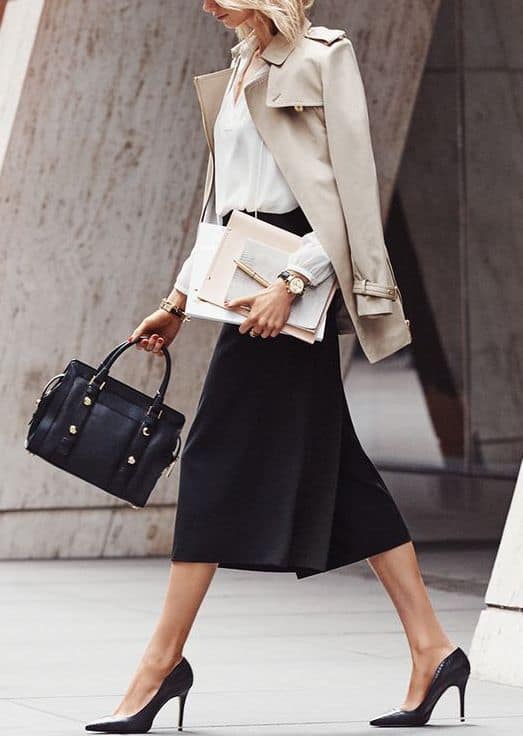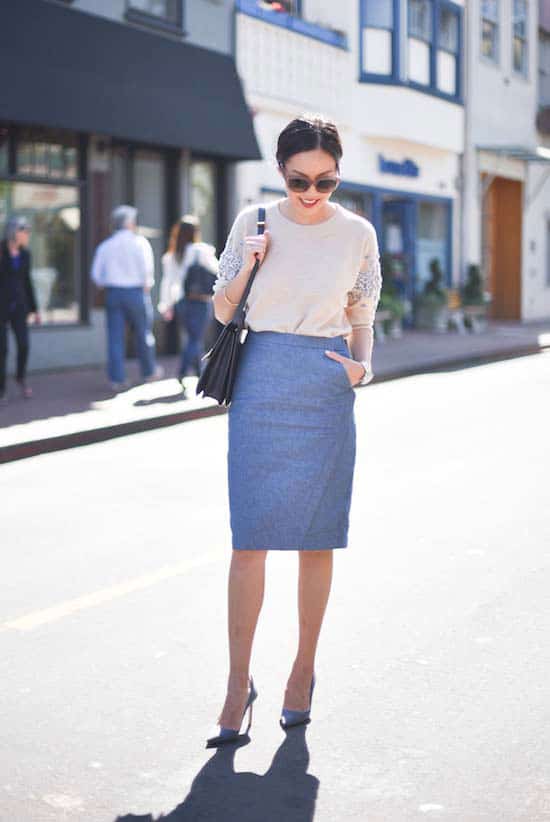 All of these combinations will get you looking so stylish in the office this fall, so make your picks and recreate them.