It doesn't matter how seasons change and the years go by,let's admit that the trends always change too! But, sometimes you don't have to follow the trends to look modern and fashionable cause there are some clothing pieces that always look stylish regardless of the current fashions. We have connected them with colors and you probably know which are the most elegant colors ever: black and white. I have decided to give you a guide to dress for work, so scroll down and see the Classy Black And White Work Attire That Will Make You Look Professional. These colors are suitable for every season and here you will find combinations for all four of them. The black and white clothing pieces are a must for your wardrobe, and if you don't have such it's time to go shopping. Check out the outfits below and see how you can rock your statement outfit for work!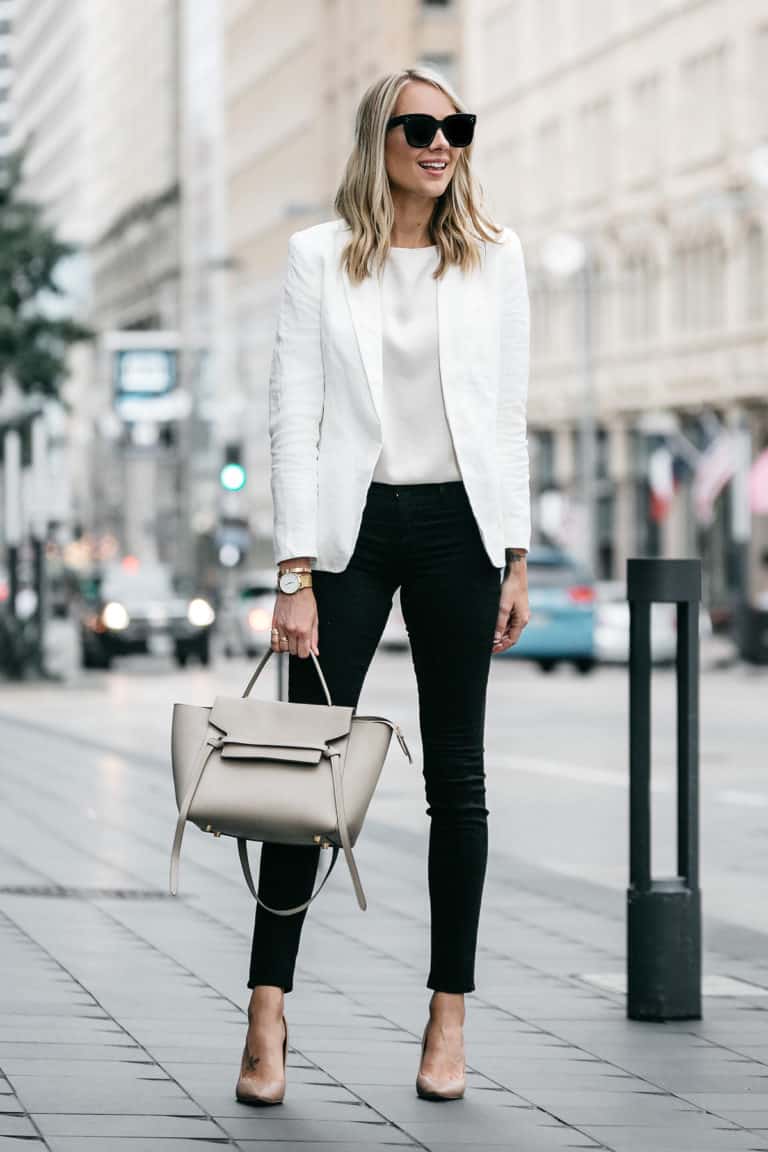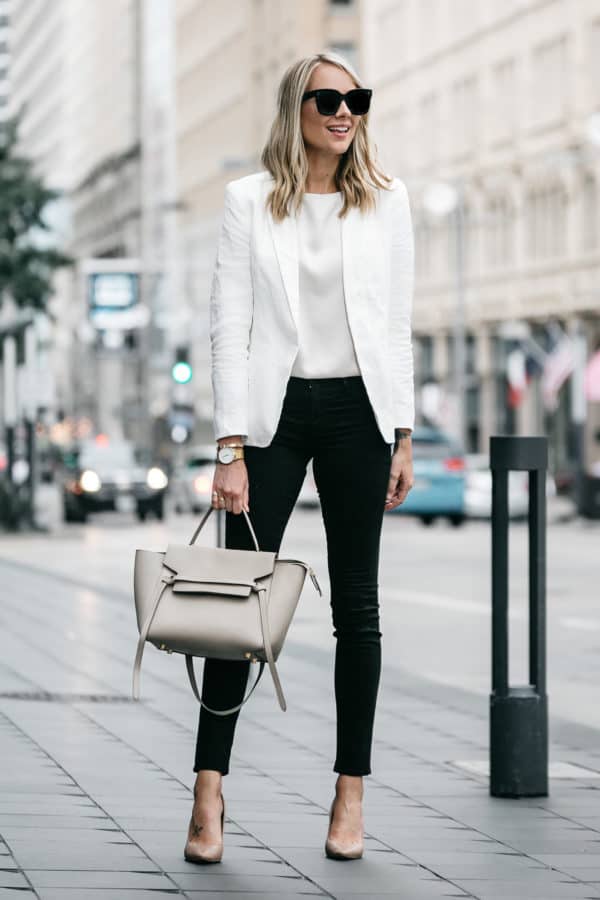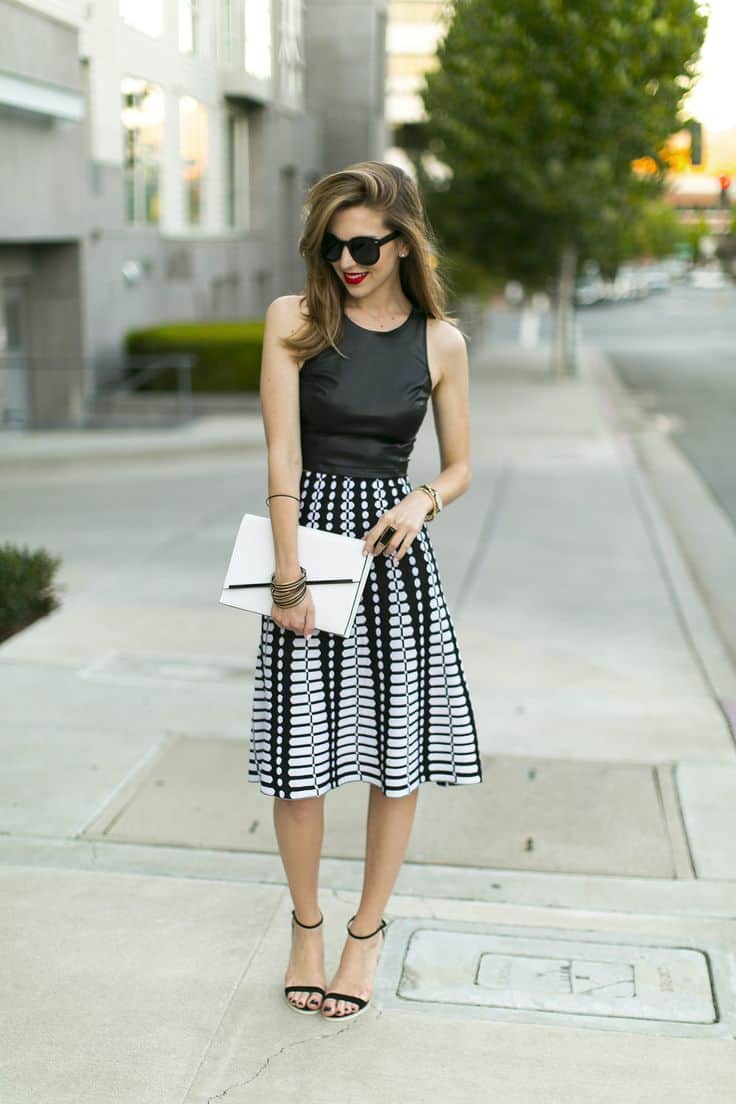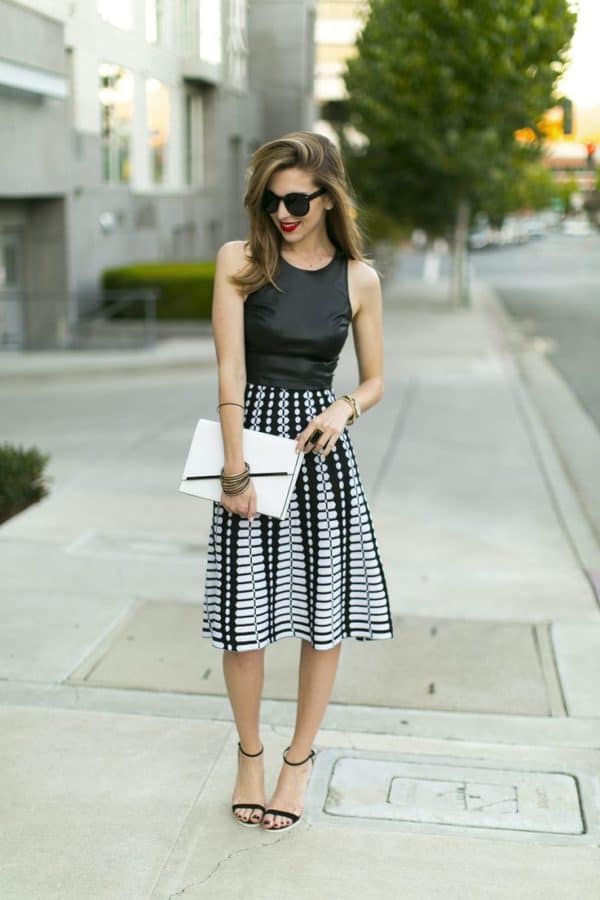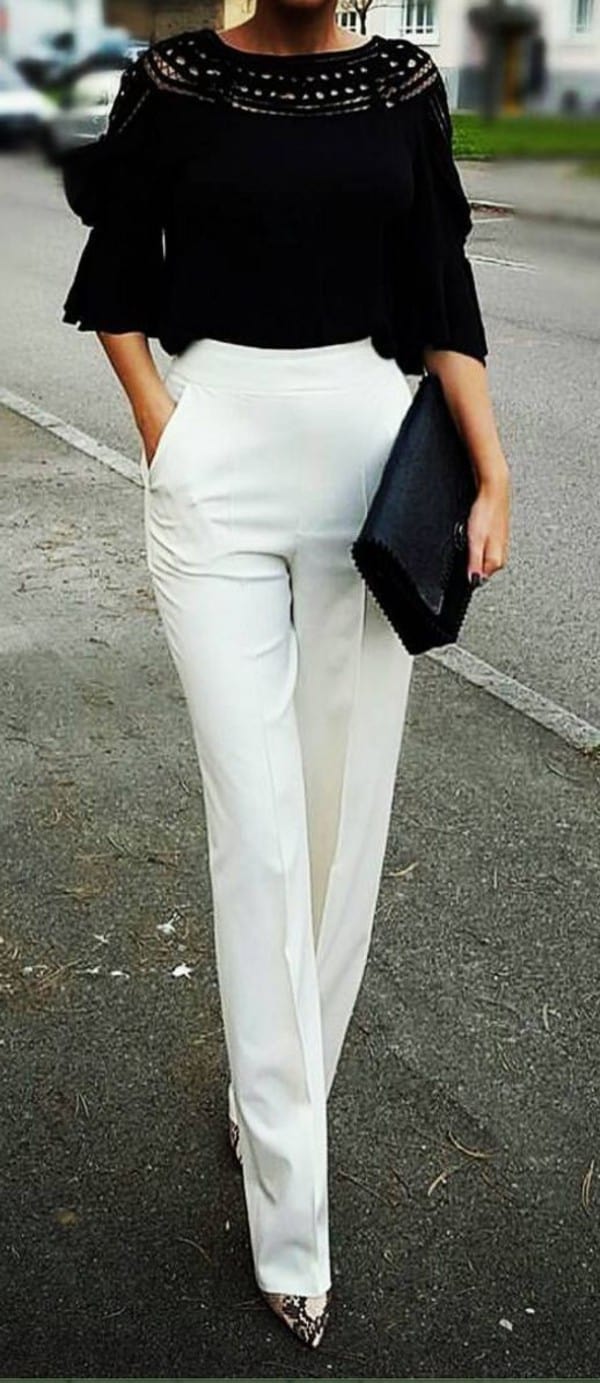 Black pants are a must because they are really elegant and will make you look sophisticated and polished for every work meeting and assignment. When in doubt what to wear just grab them and pair them with a suitable top.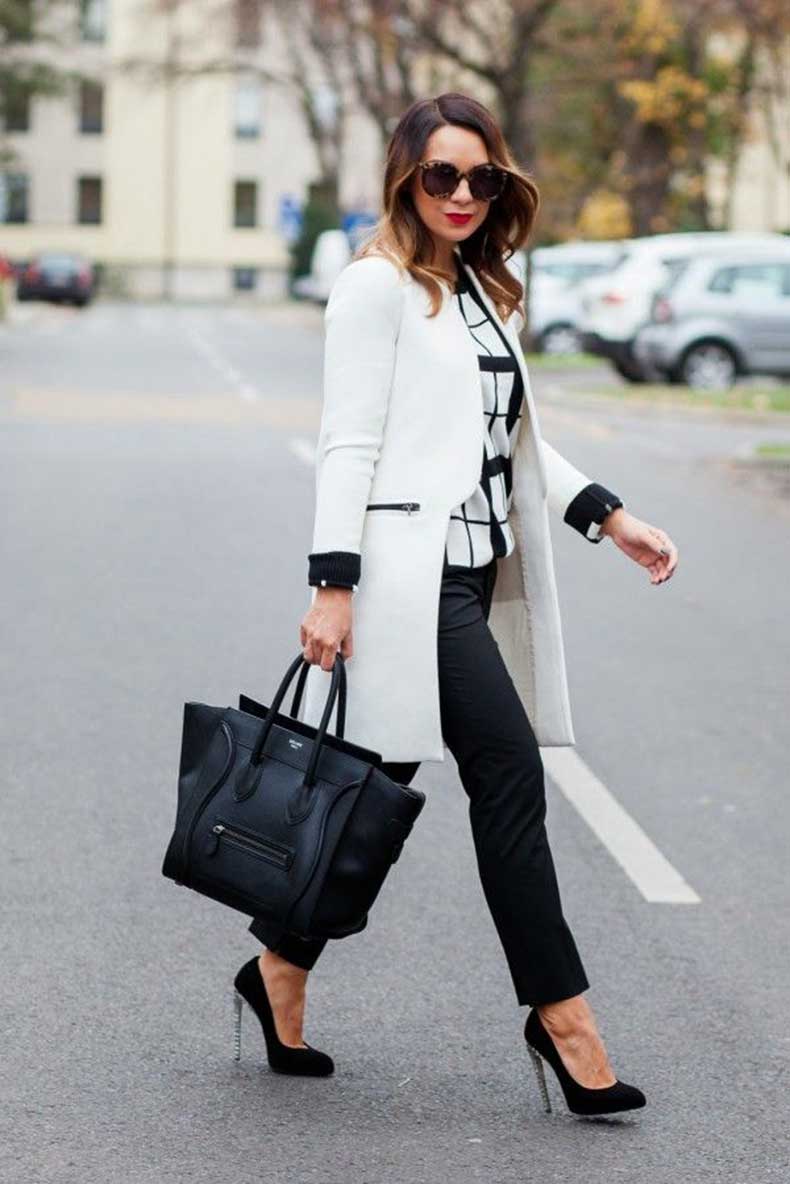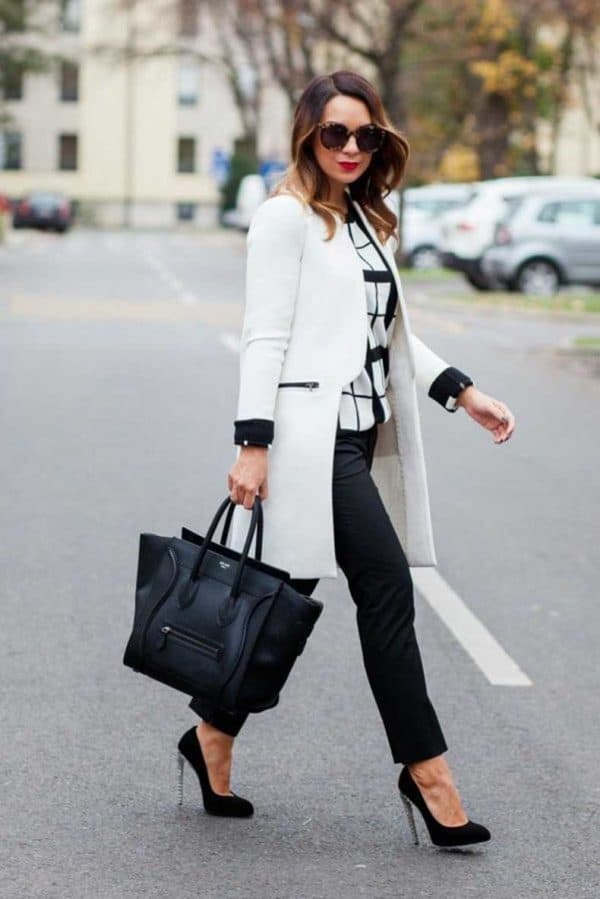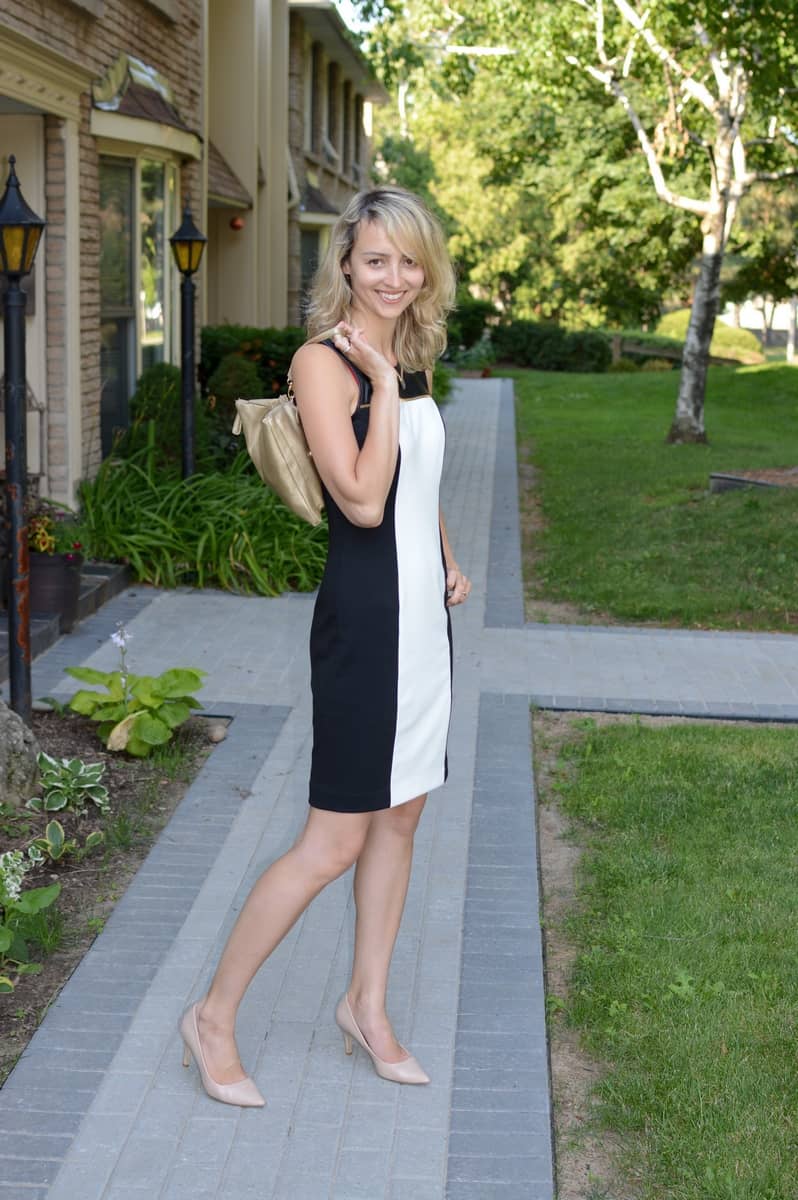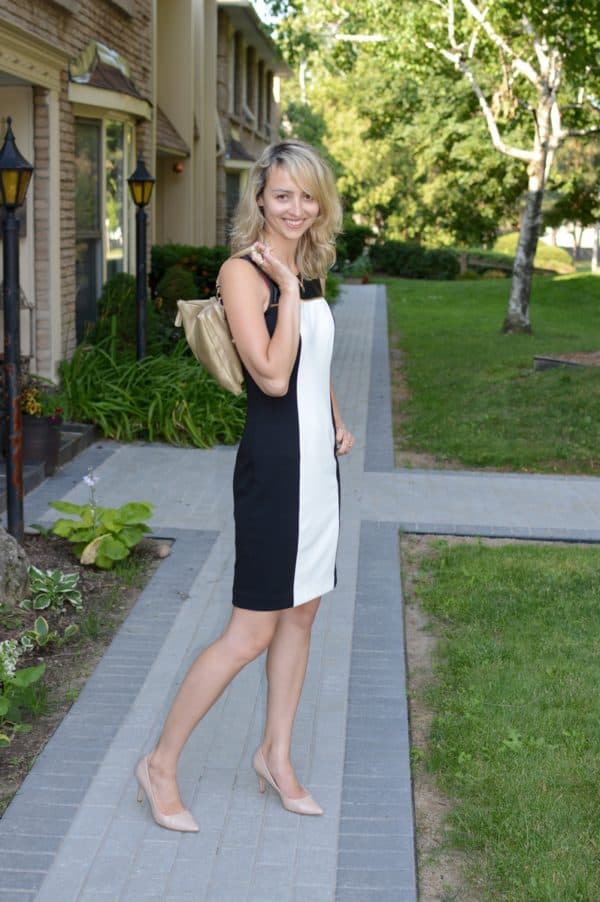 When it's boiling hot outside it's perfectly fine to show some skin. Skirts are a popular choice for women, and if you are looking forward to wearing one you have to keep in mind that its length should be to the knees and not shorter. Get a skirt in black and white pattern and put it combination with a black ruffled top. You are going to look stunning!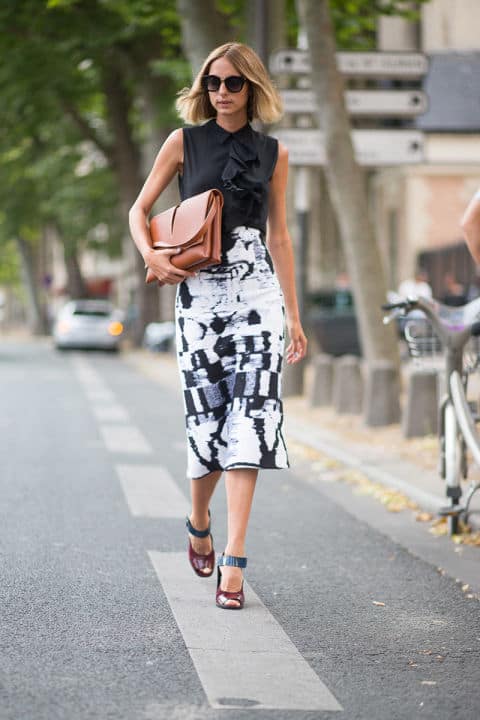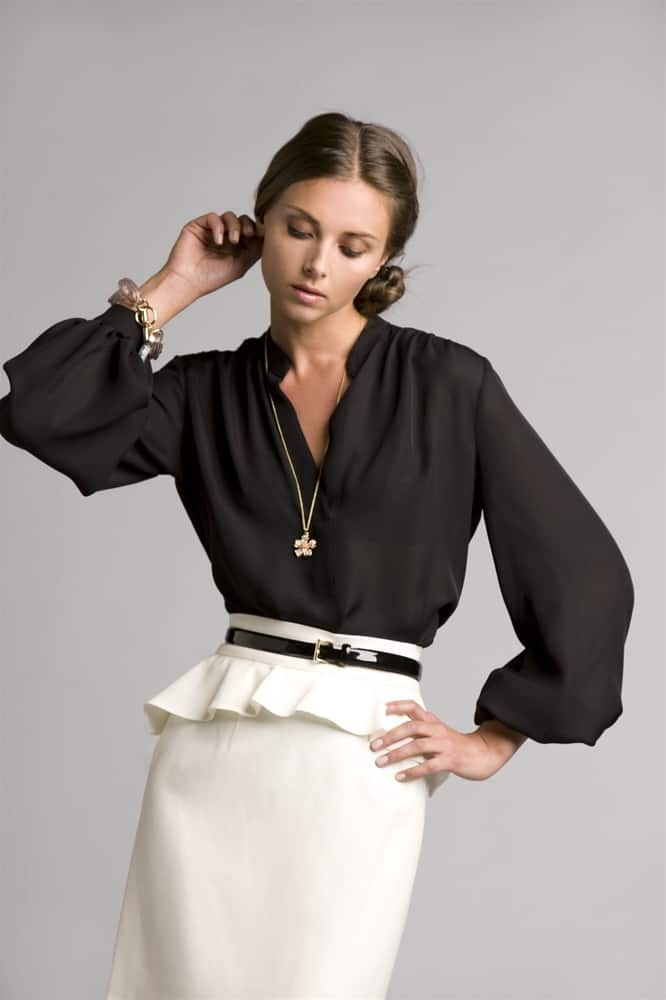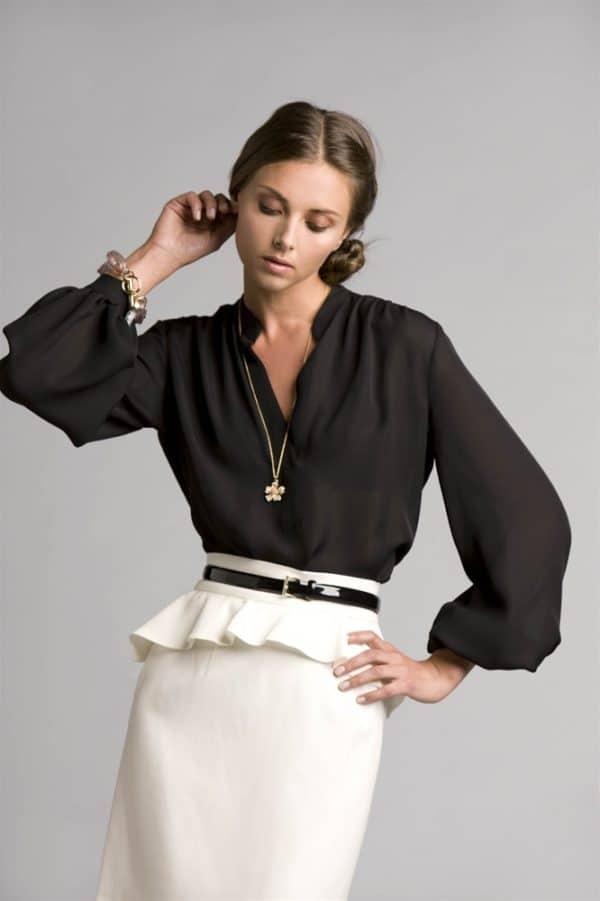 White trousers are also popular at the work place, but pay attention to the color of underwear you are wearing under them because you probably don't want everyone to see your purple undies.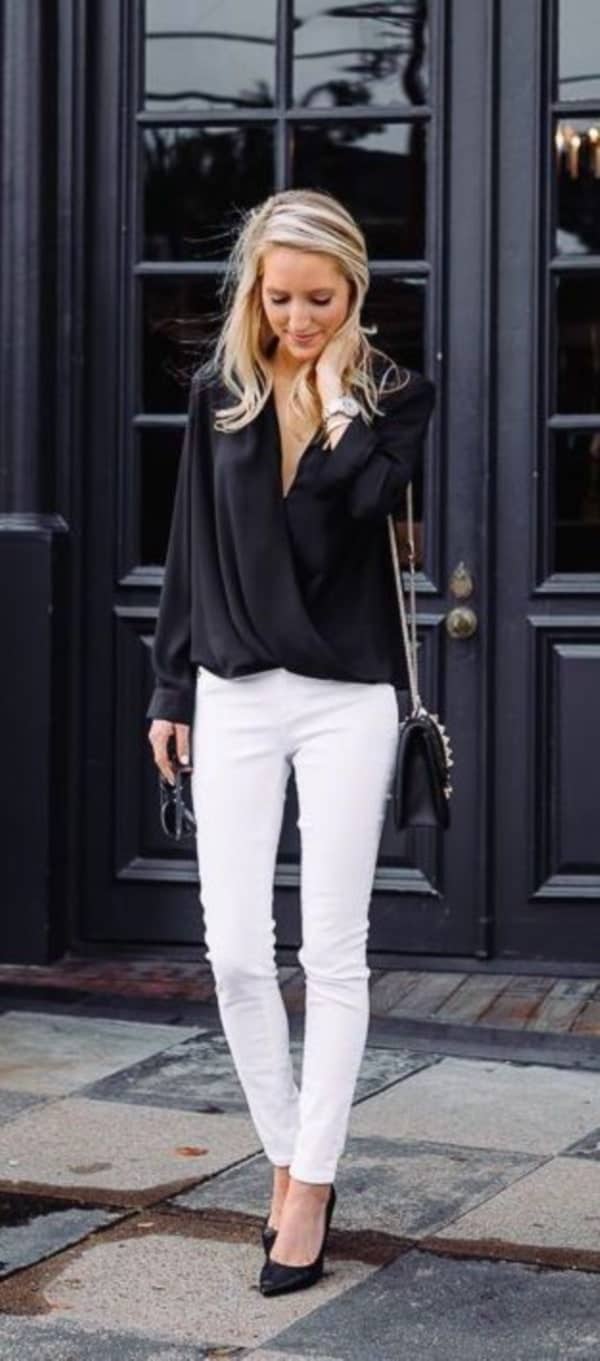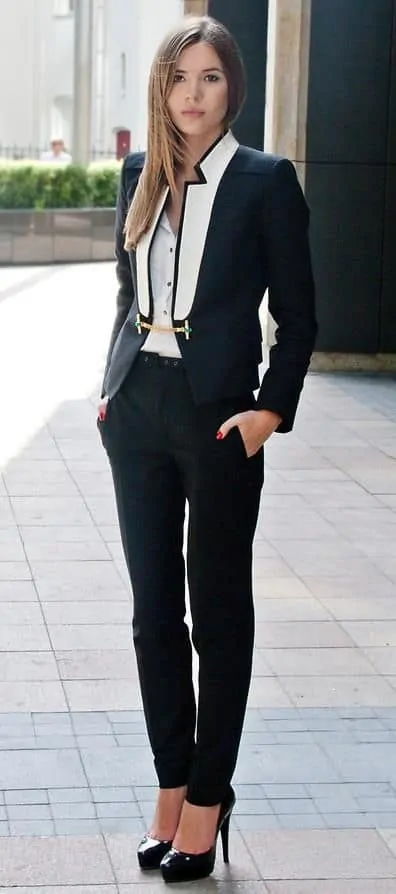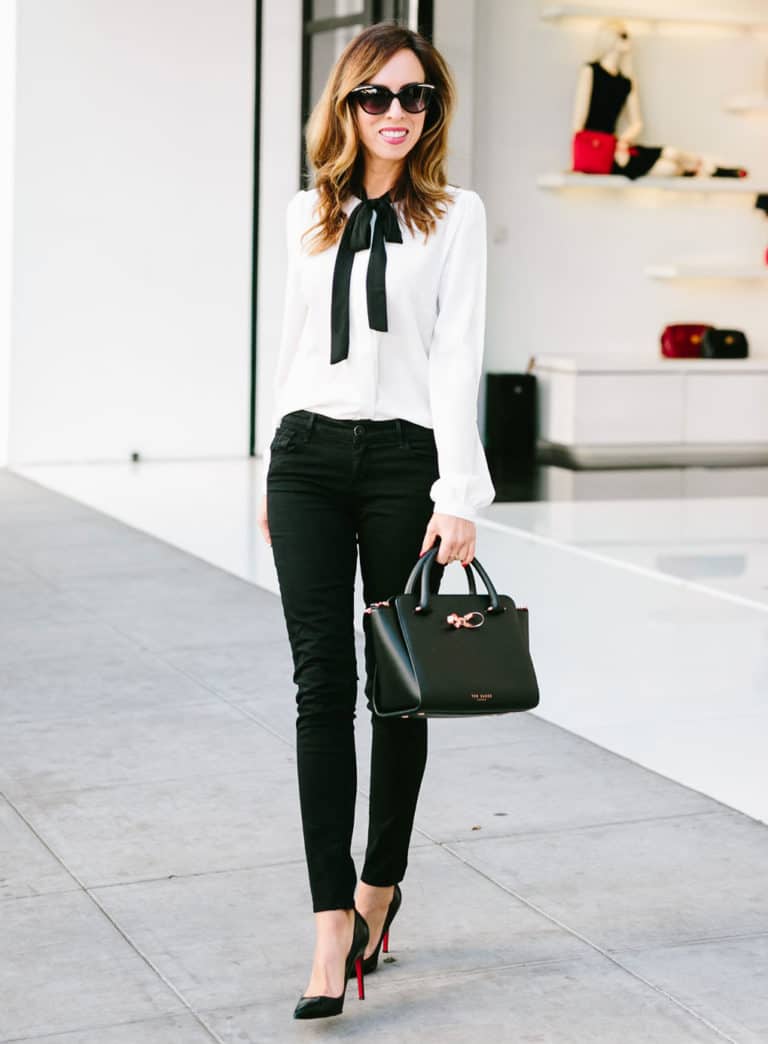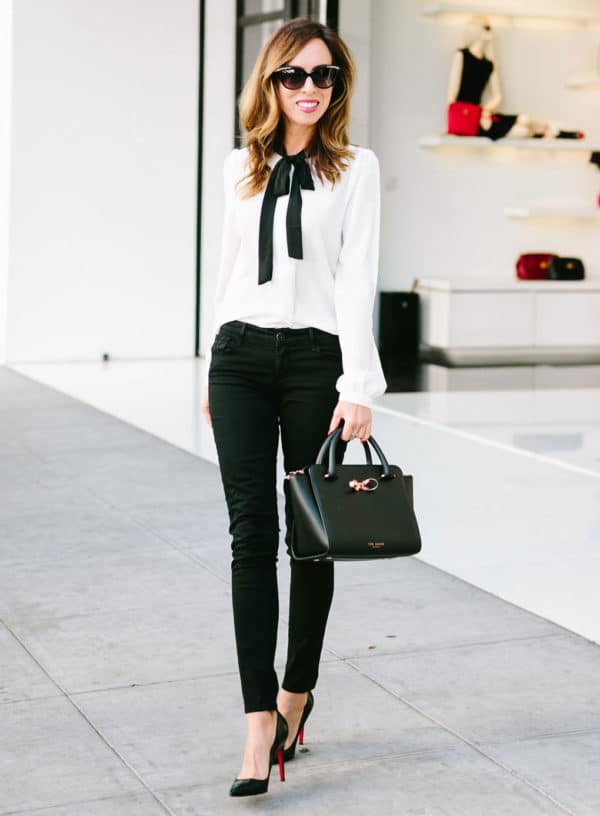 I have to mention that the footwear speaks a lot about you, so you may want to avoid wearing sandals in summer and display your toes. Heels always look more professional, so keep this in mind when styling your work attire.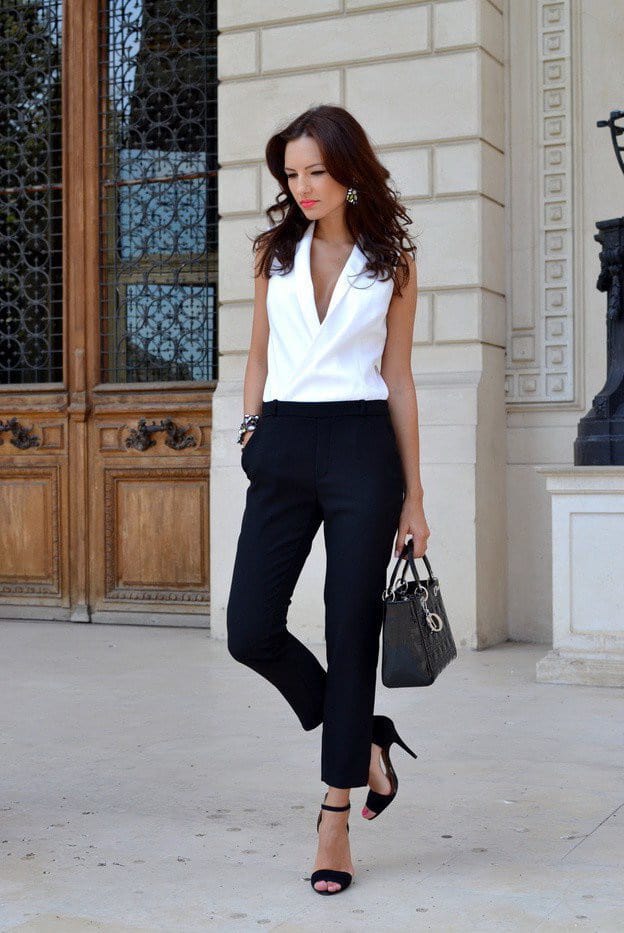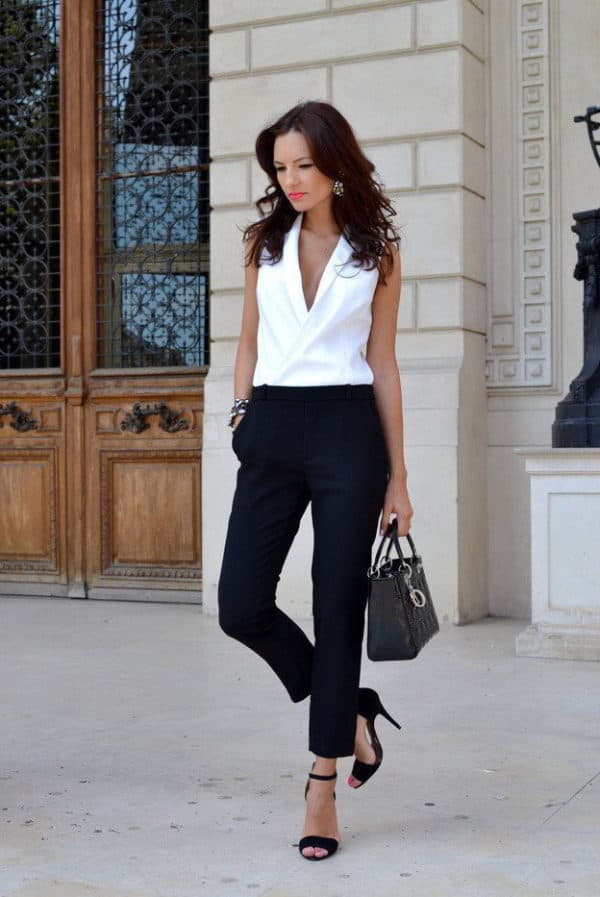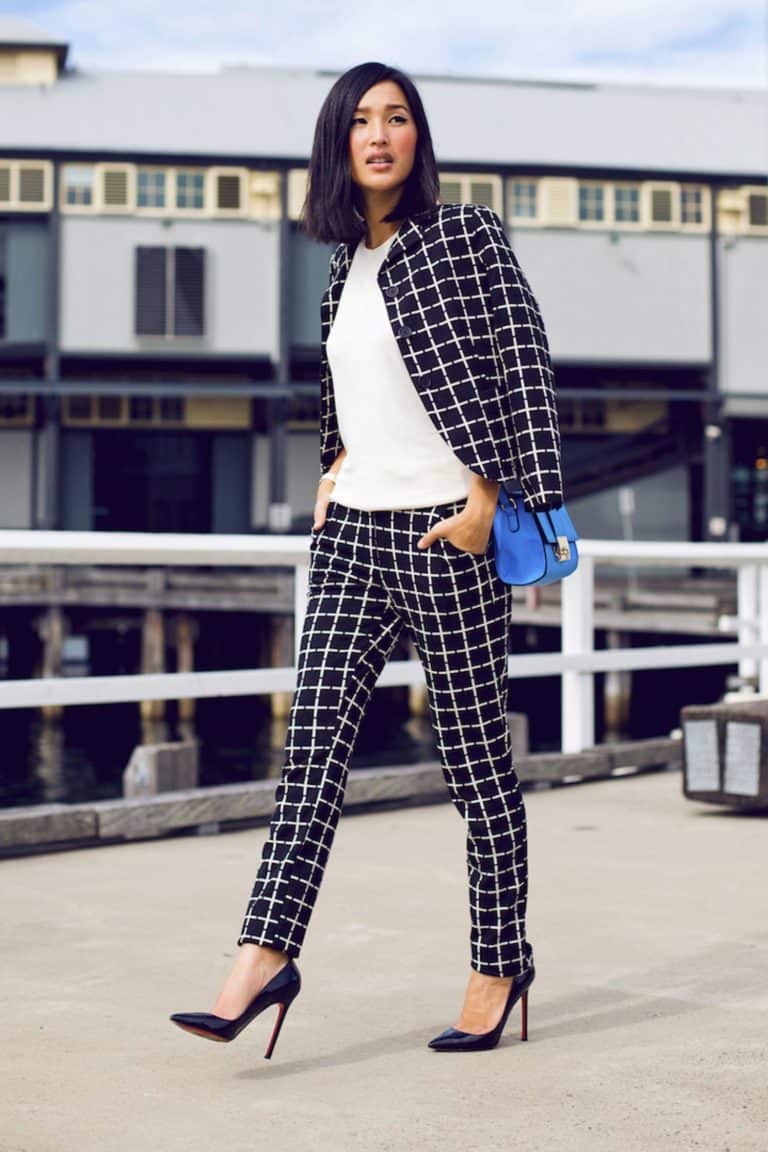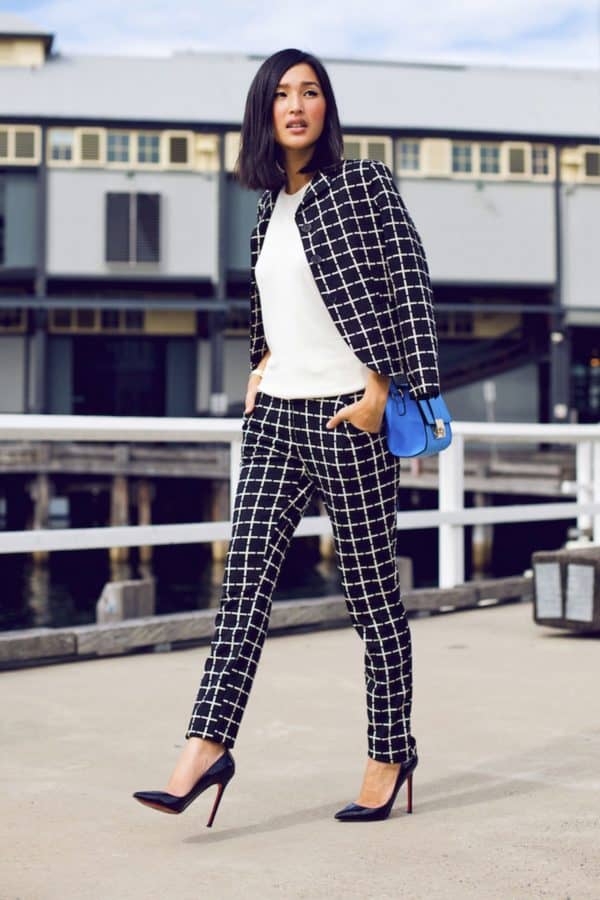 Is there someone who doesn't like stripes? I don't think so! This black and white stripes shirt is an eye-catcher that will get you some fashion points on your account.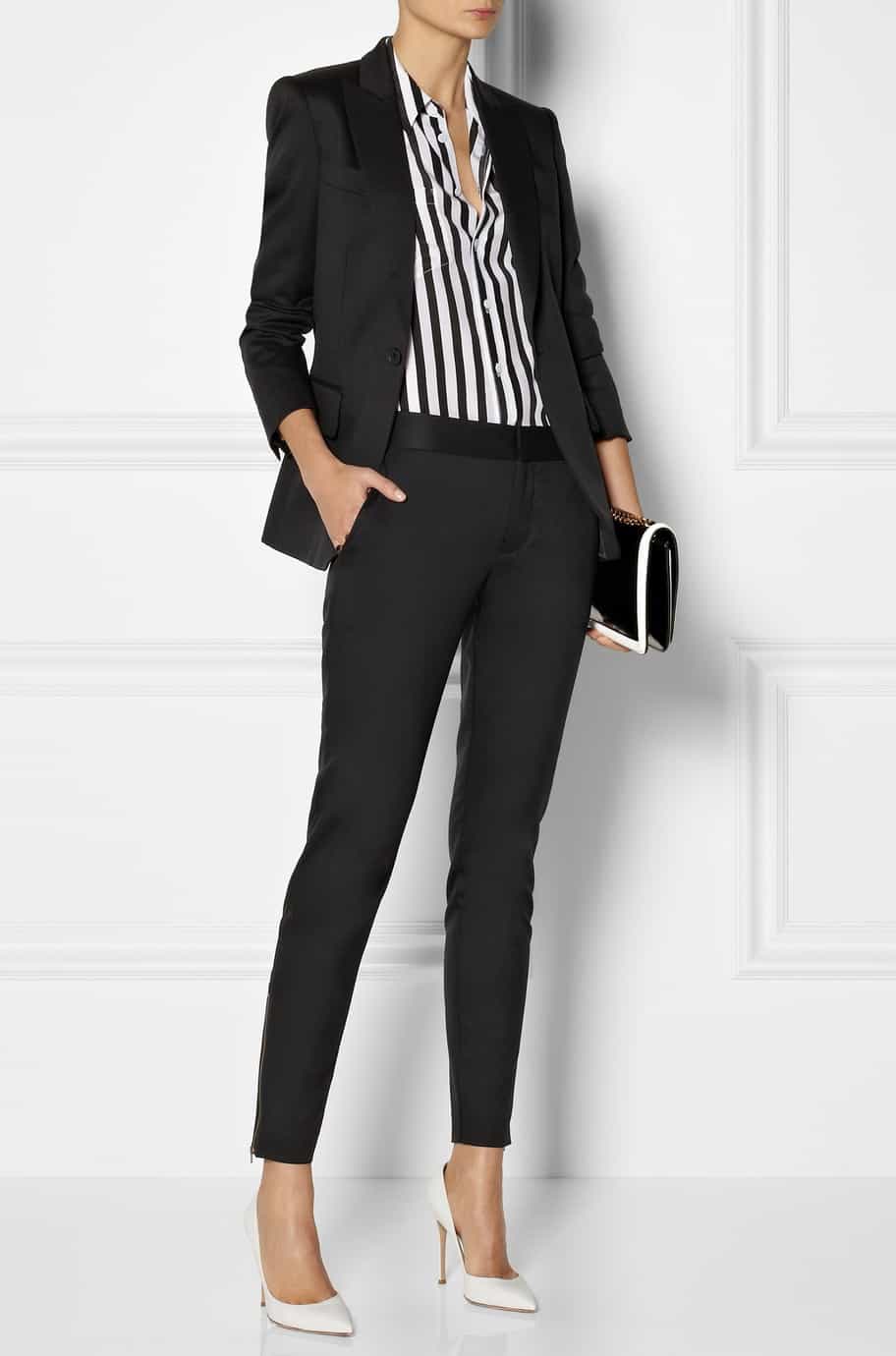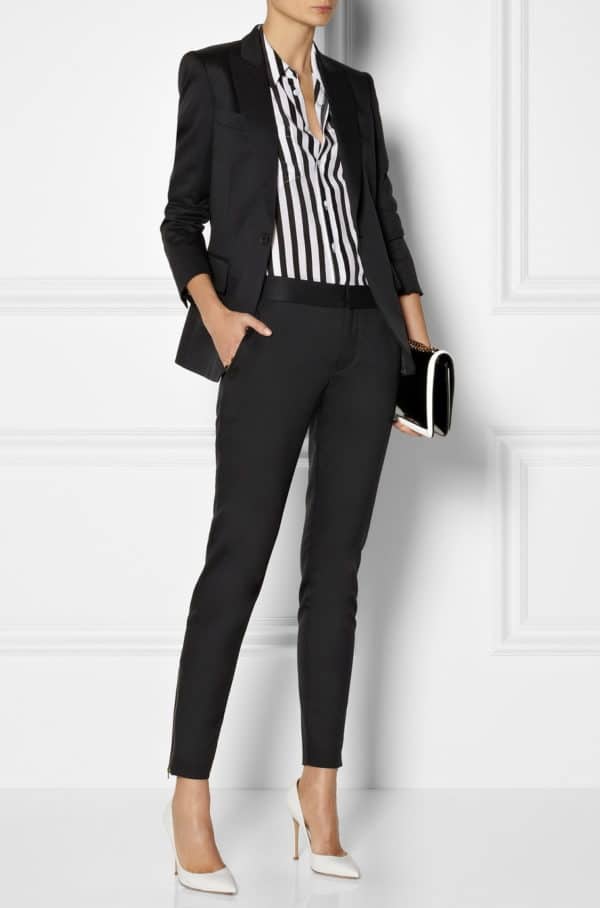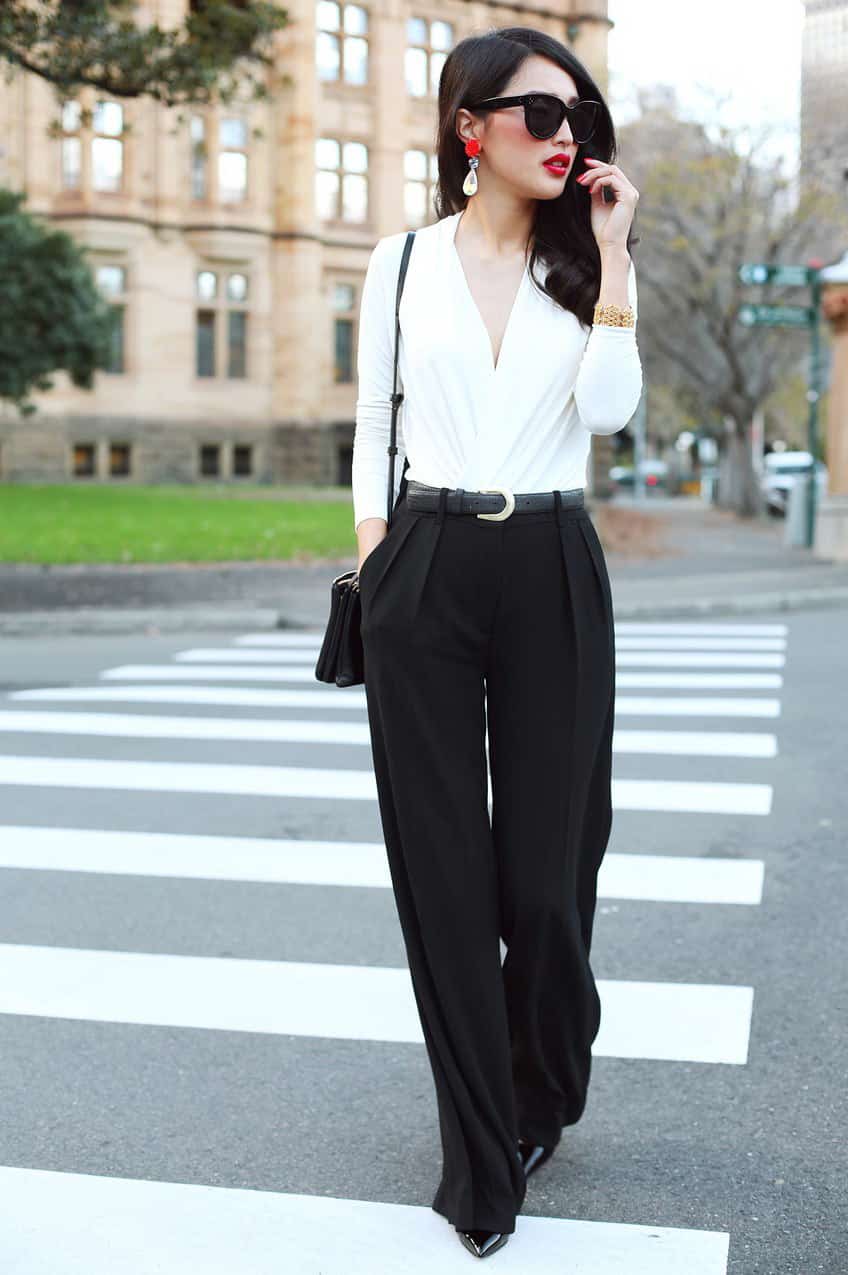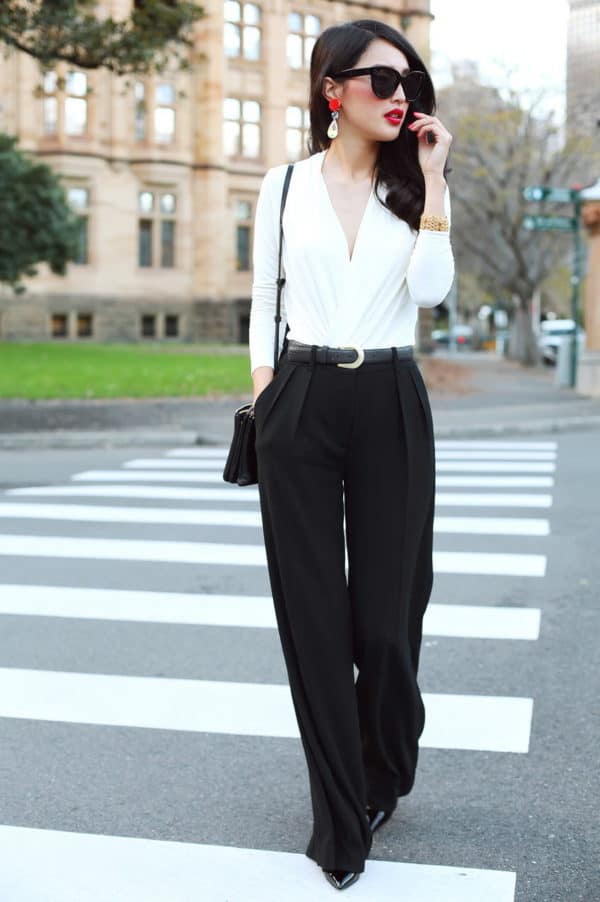 What do you think about these elegant work combinations? Would you like to copy some of them? Let me know in the comments below!