Can you imagine your perfect summer holiday? Is there any exotic beach included in your dream's summer holiday? Most people enjoy spending their vacation on the beach, admiring the breathtaking landscape and drinking exotic cocktails. For many women, beach is not only the place for getting a sun kissed tan, it is also a runway for expressing their holiday fashion preferences. There are so many cute kaftan, sexy swimsuits and flirting dresses to show off your beach style. Don't miss the must-have swimwear trends for 2021 if you want to make an impression while walking down the beach. And, for more stylish look, give a chance to beach jewelry.
There is an eternal dilemma in fashion world if you can wear or not beach jewelry. Our advice: not only you can wear beach jewelry, you should definitely do! Just before you decide to give beach jewelry a chance consider few things in mind.
source
Things to consider when wearing beach jewelry
Some metals are more likely to tarnish with the salty air and water on the beach. Sterling silver and copper are such metals so if you choose a beach jewelry made of any of these two metals, expect them to discolor slightly.
In order to clean all the salt from your beach jewelry, wash them with warm water which is not harsh after your wore them to the beach. Pat the items dry gently and leave them to air until they are completely dry, before you store them in your jewelry box.
Try to avoid chunky beach necklaces that can mess with your tanning skin. Also, try to avoid jewelry that will make you look overdressed for the beach. Hold on to basic jewelry pieces that will make you look elegant and sexy at the same time.
Now that you know which kind of  jewelry characteristics to avoid and what to put in your jewelry box for the next holiday, it is time to meet the biggest beach jewelry trends for 2021.
Beach necklaces
Rule number one when choosing beach necklace ( or any other beach jewelry) is not to spend a lot of money on it. The beach is a place for fun and many sand and water activities. That makes it a place where stuff can easily be misplaced or lost. While enjoying your day on the beach, the last thing to worry about should be your expensive beach jewelry. Focus on the fun, not on the fact if your necklace is still on you at the end of the day.
Choose cheap necklaces that look expensive. Also choose necklaces that are comfortable to wear. The best is to wear beach necklaces that are light, so that they can easily be noticeable on your tanned skin. Gold colored necklaces are definitely the best pick. They look amazing against your tanned skin. You can also consider in mind glass necklaces which are becoming a very popular beach jewelry trend for this summer. And, the most important things of all, hold on to your personal style and taste. Not any trend that is trending at the moment is the choice for you if it doesn't match with who you really are.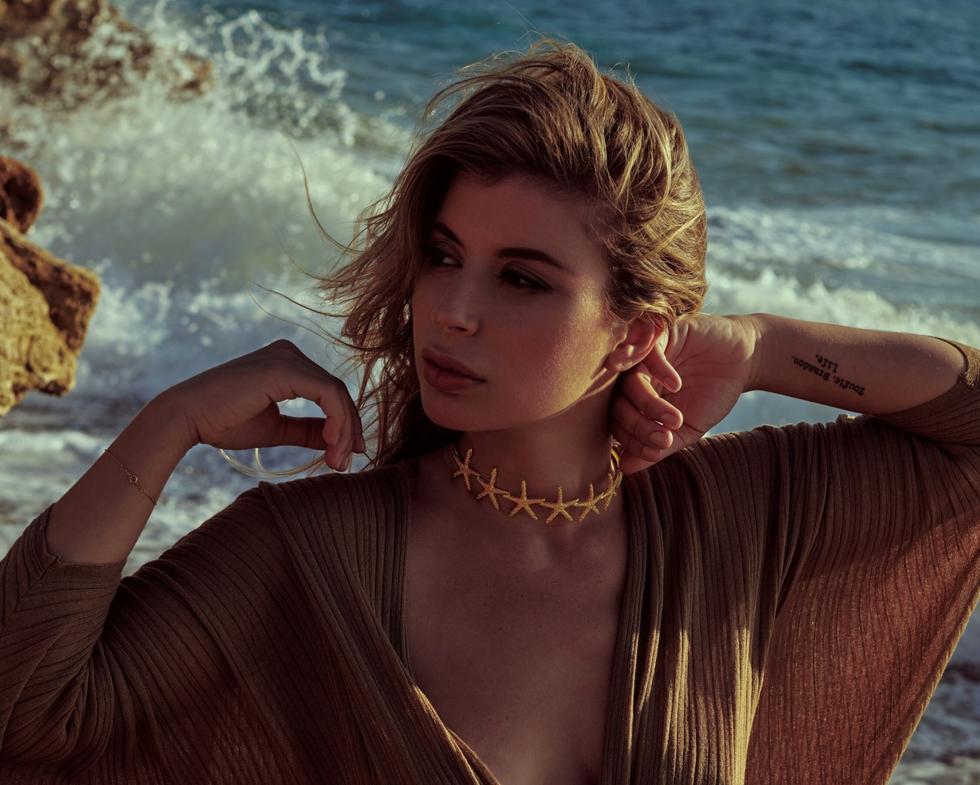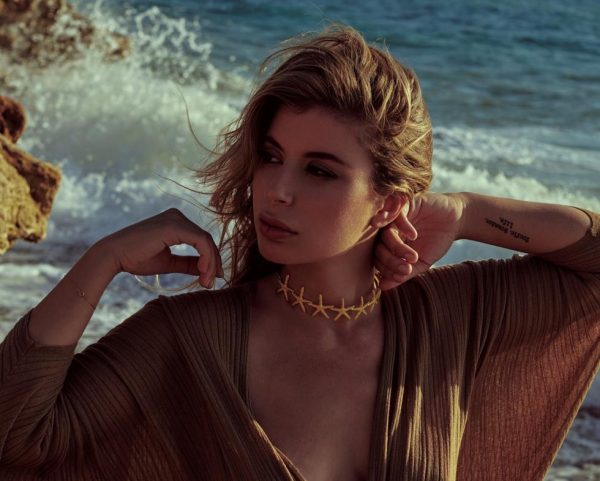 source
Body chain
Body chain is that beach jewelry piece that can't be worn any other place but the beach. Despite the fact that body chain can't be worn in normal circumstances, it is definitely a piece of jewelry you need to have in your box for the summer. This fun accessory can spruce up your swimsuit or bikini, adding a bit of bling and sparkle to your beach look. Body chain is that piece which you can wear if you want to stand out of the crowd. Don't miss the chance to shine with your glorious beach look this holiday.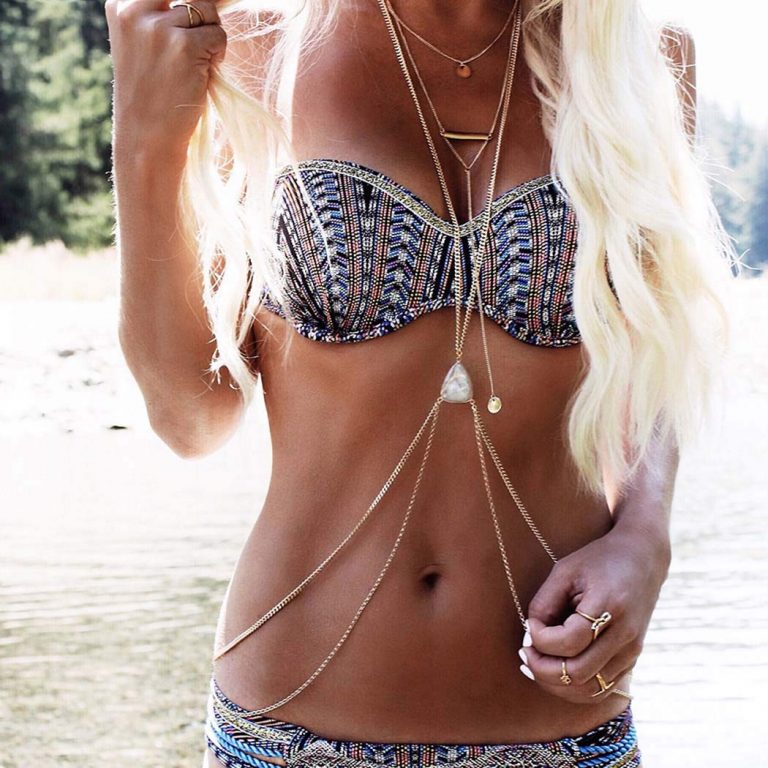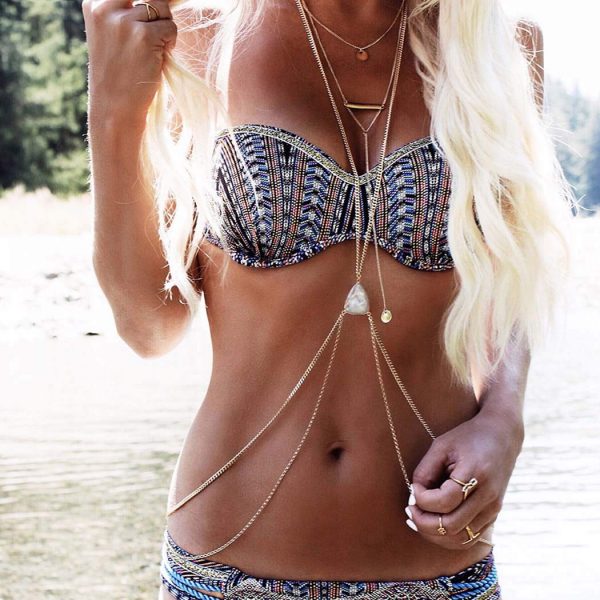 source
Hoop earrings
You wanna turn heads on the sunshine? One way to achieve it of by wearing hoop earrings on the beach. Hoop earrings are the best choice for those who want to keep it plain and simple. Choose elegant gold earrings for nights out on the beach. Or, try funky colorful hoops for a seductive day look near the pool.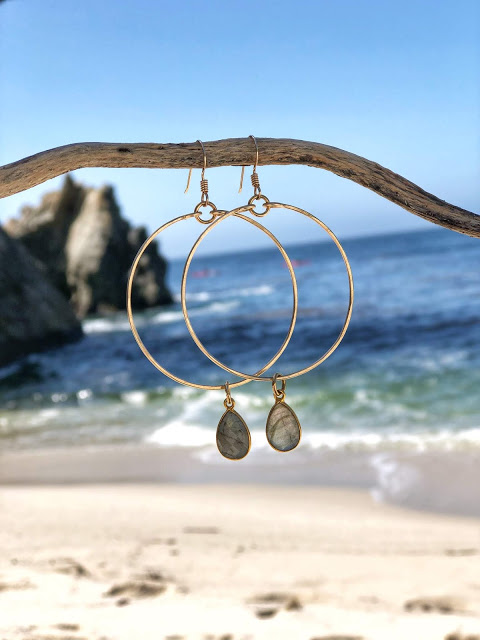 source
Anklets
Anklets are definitely the most favorite beach jewelry pieces for most women. They are perfect way to spruce up your beach attire. You can wear a single anklet on one leg, or you can wear multiple anklets on one or on both legs. Also, you can try some fun DIY beach accessories projects and DIY some colorful anklets for each day on the beach. What is even better is that you can wear them out of beach too, as they match perfectly summer sandals.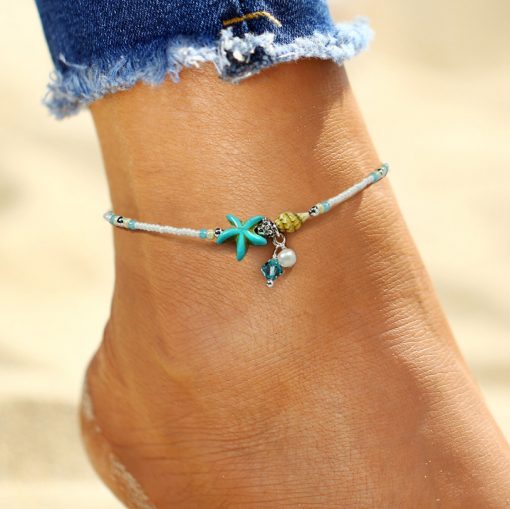 source
Beach bangles and bracelets
Add some breezy vibes to your beach attire by wearing bangles and bracelets. Choose bangles and bracelets in different colors and experiment with an edgy boho beach look.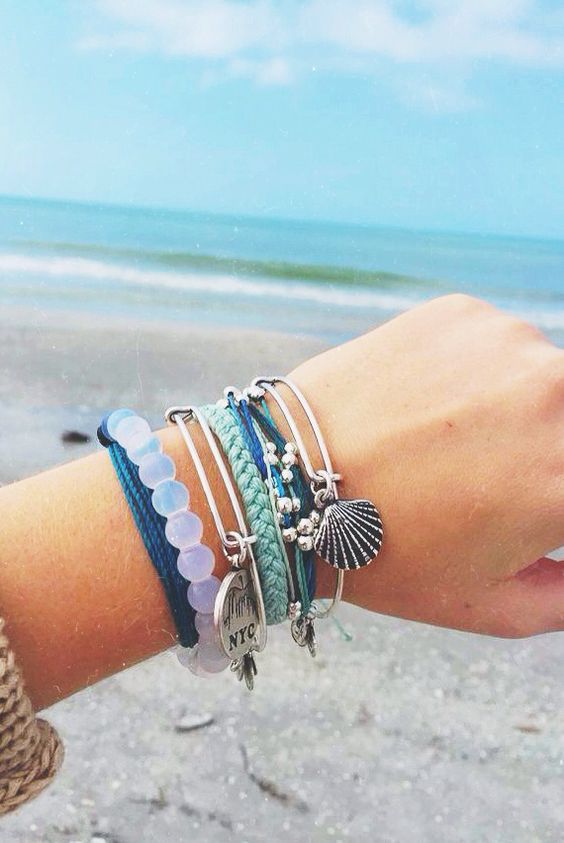 source