We never stop questioning ourselves what is the best fashionable combination for work that will make us look formally polished and yet in trend with the latest fashions. In this article I have rounded up 16 Fall Work Attire Outfits That You Have To Check Out Now and inspire yourselves for dressing for work. All of these combinations are office appropriate and you can always be sure that you are dressed professionally thanks to our help. Recreate some of these looks and get tons of compliments from your coworkers.
As fall knocks on our doors, it's time to bring back the classy black pants. The all-time favorite outfit with white skirt, accompanied with a statement making scarf and your fall blazer will get you look amazing  at your office.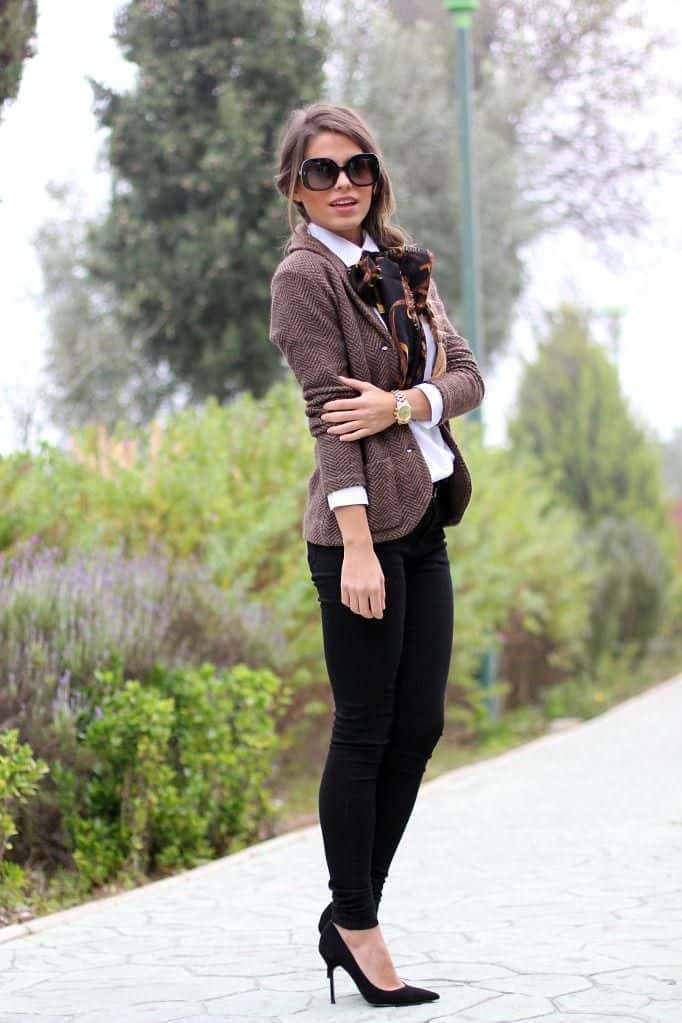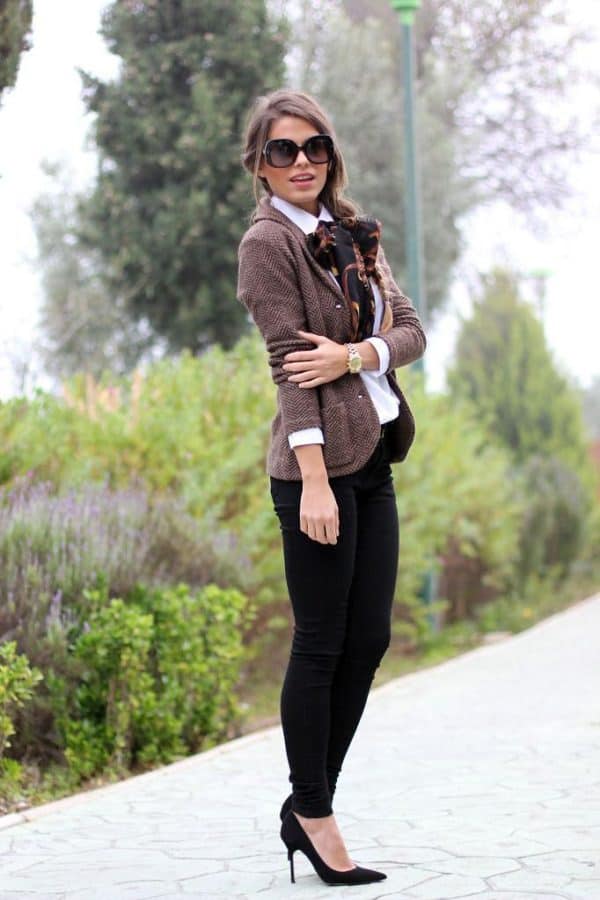 I'm in love with the sunny and hot fall days because you can still wear some of your summer clothes in combination with your fall blazers and coats.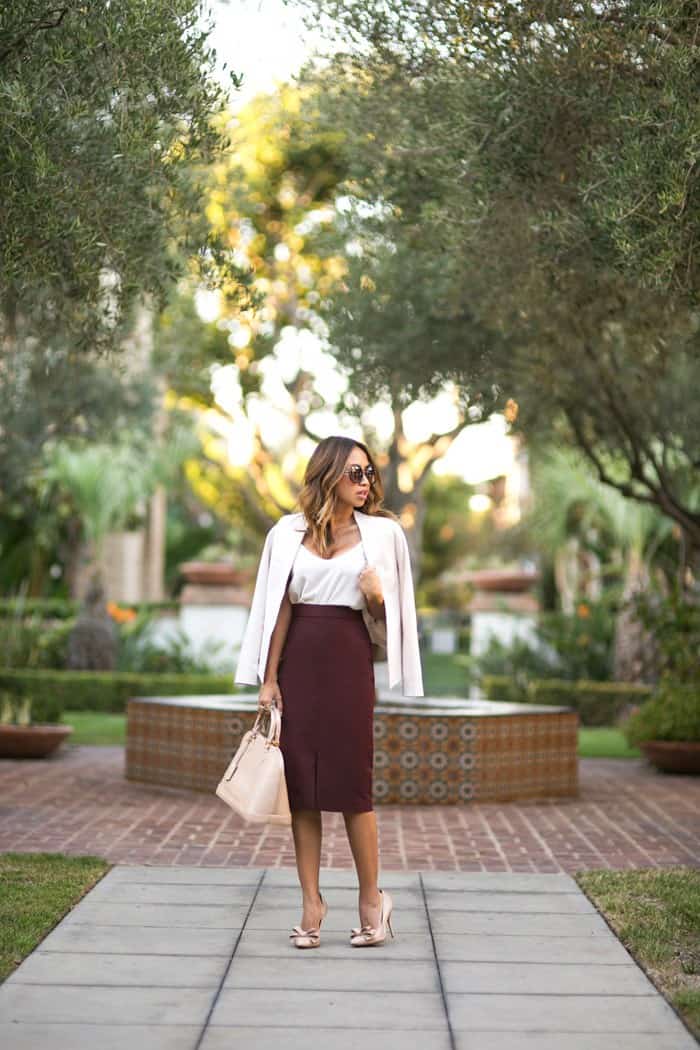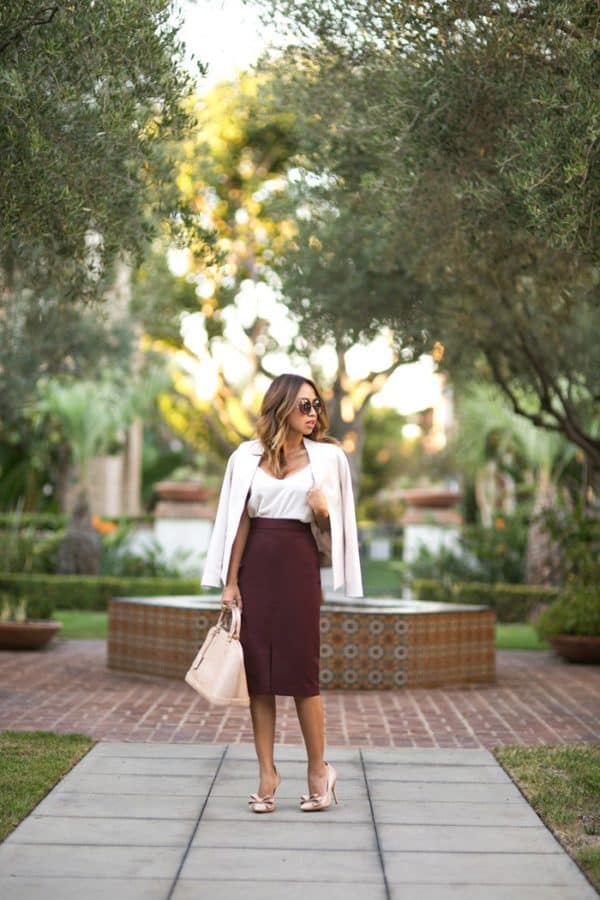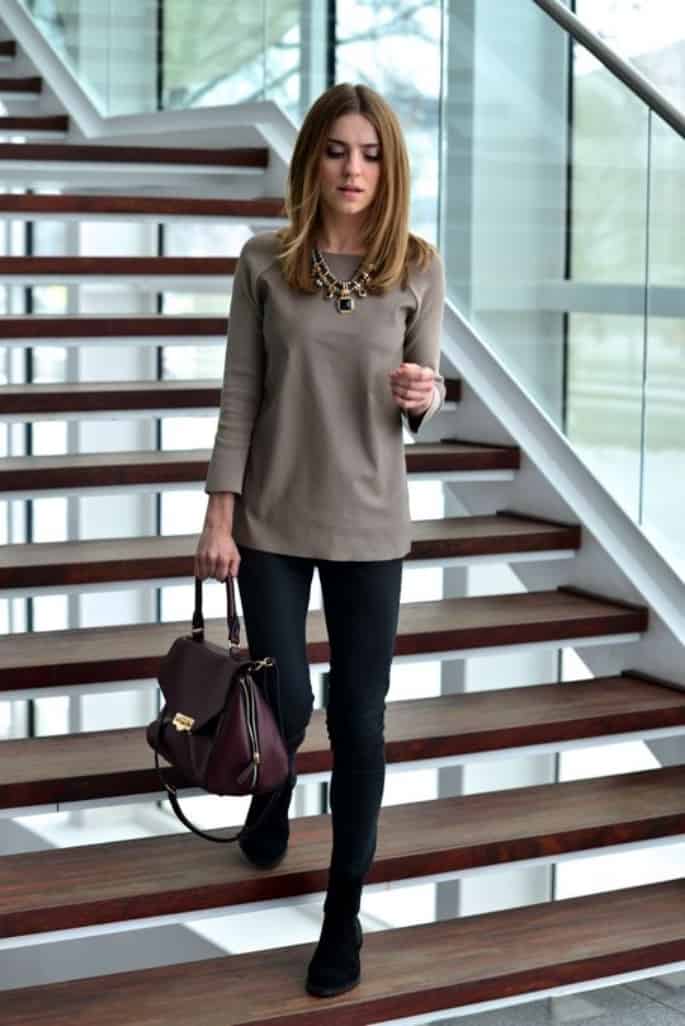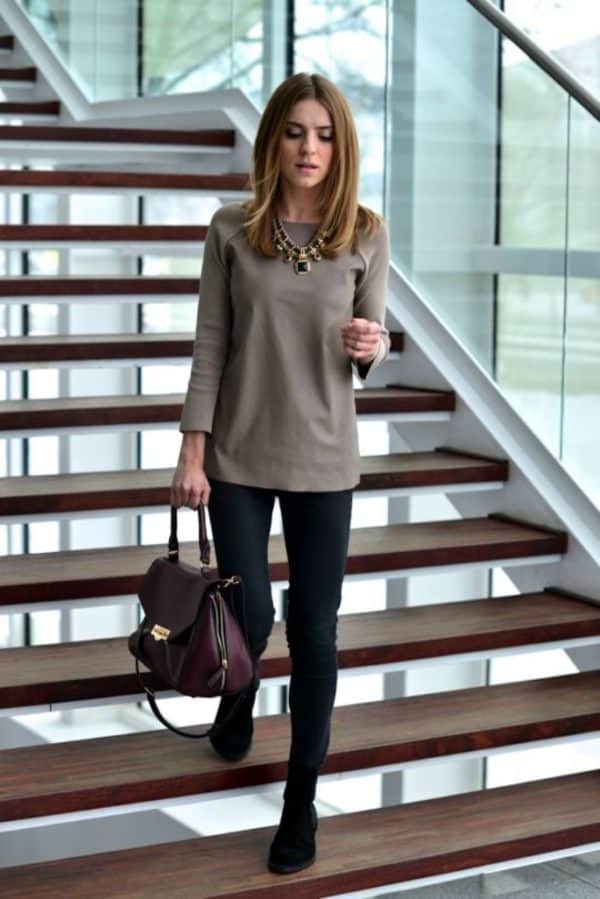 What do you say about putting in combination a shirt and your favorite plaid dress without sleeves? This is the perfect outfit if you want to impress your boss at your first days of work.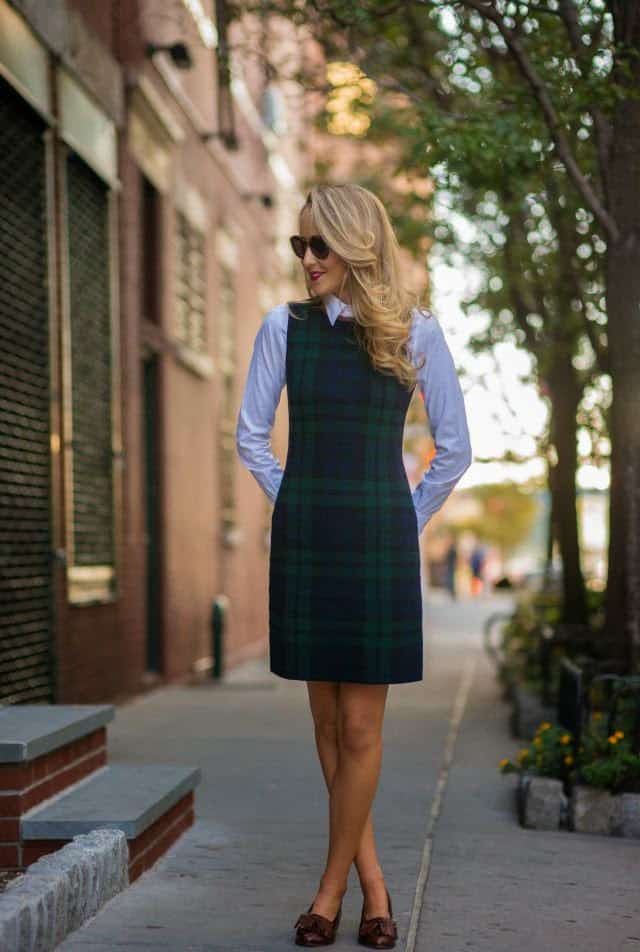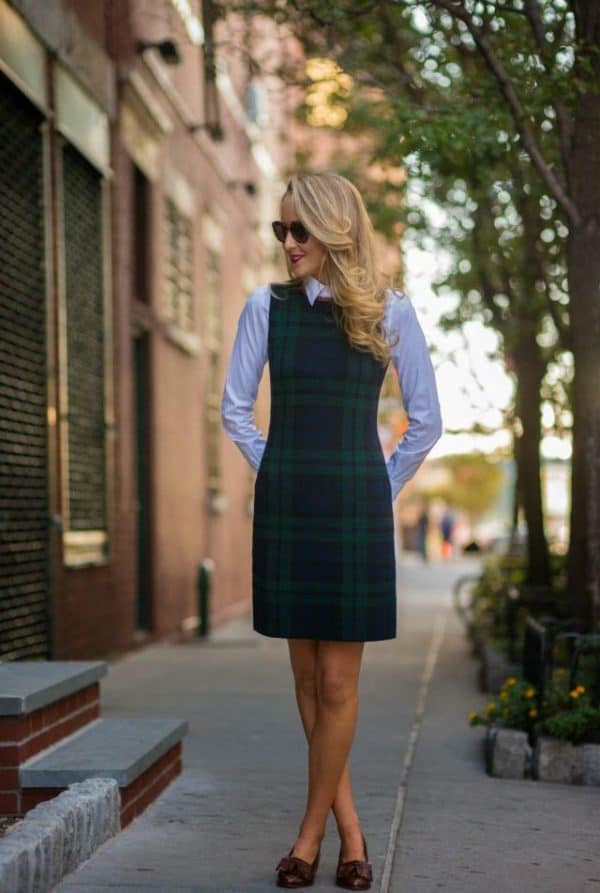 Turtlenecks are perfectly suitable for your awesome work combinations especially when you wear a shirt under it because it makes it even more business-like.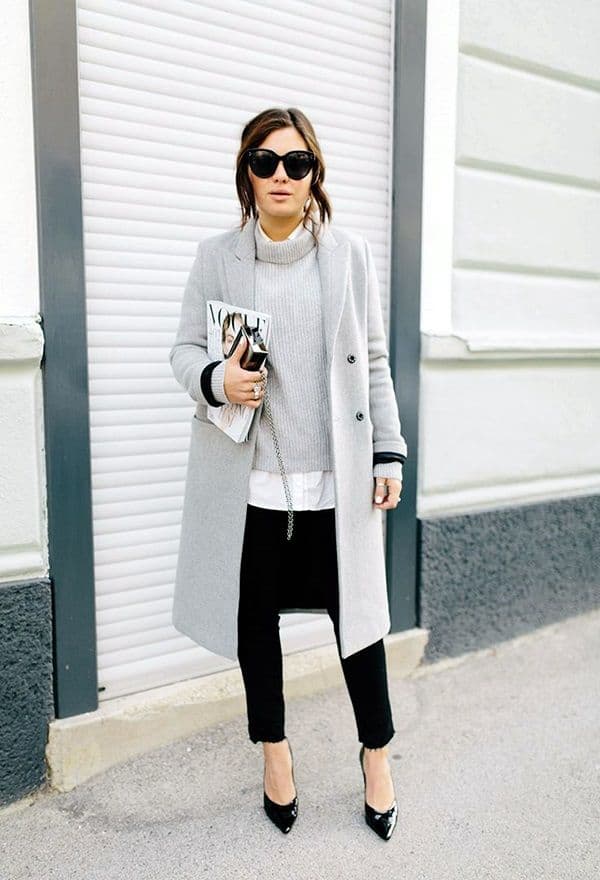 Your red sweater will look stunning with your black pants and of course your red high heels. It's a simple look that will get lots of fashion points on your account.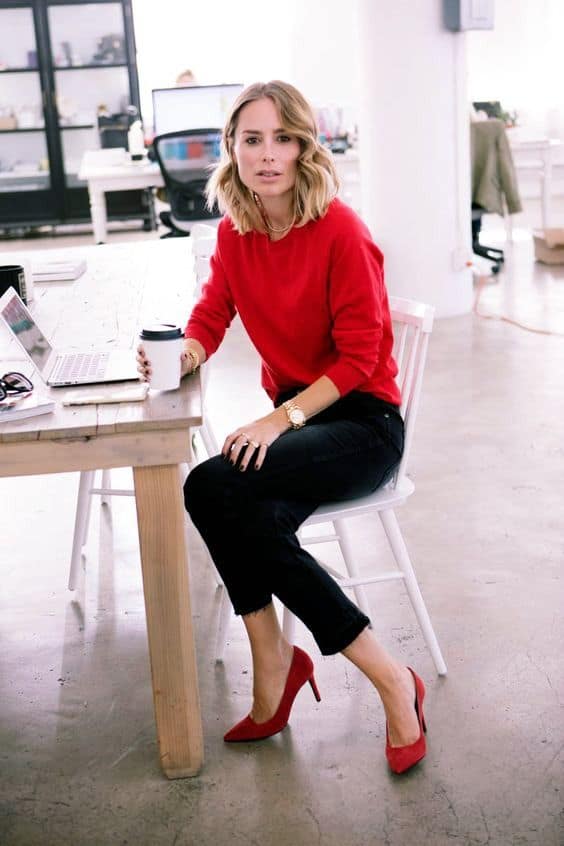 Ankle boots are just perfect when combined with your business dress. When you put your fall coat on top, you are bound to look stunning. The fall months give us thousands of ways to combine our clothes, so you can never look boring during this time of the year.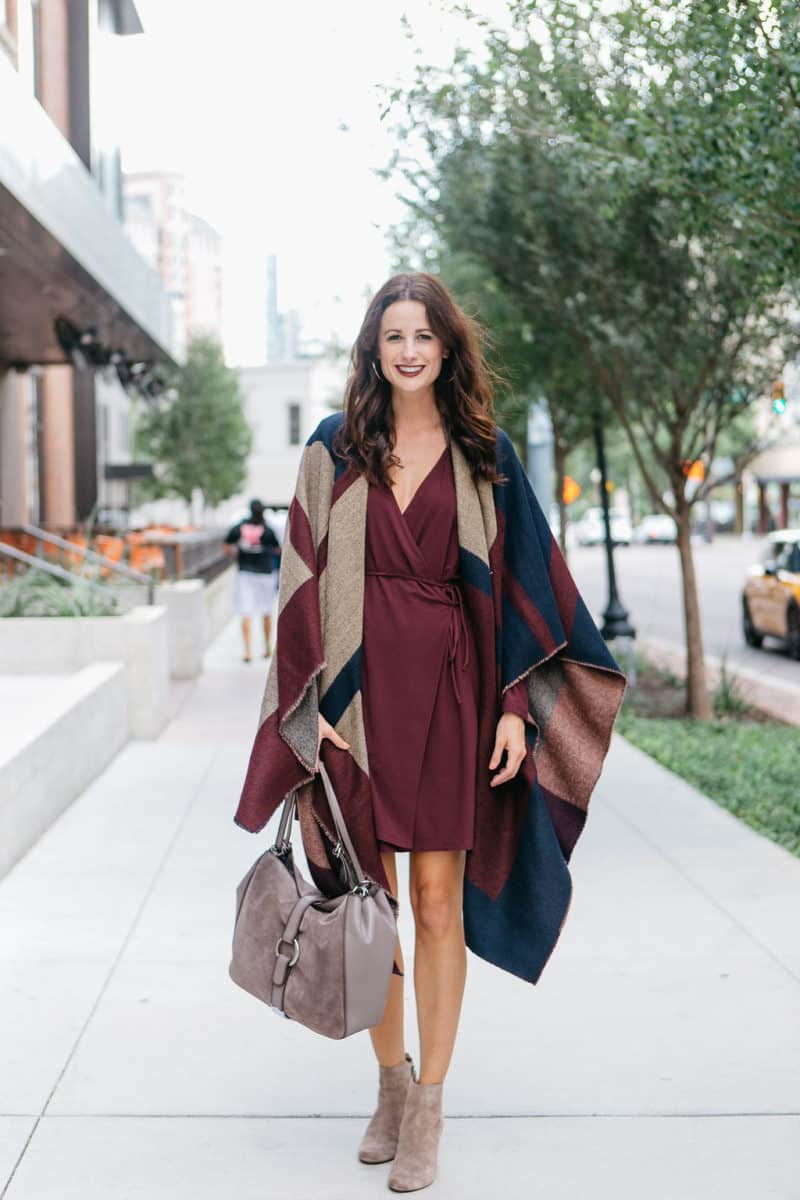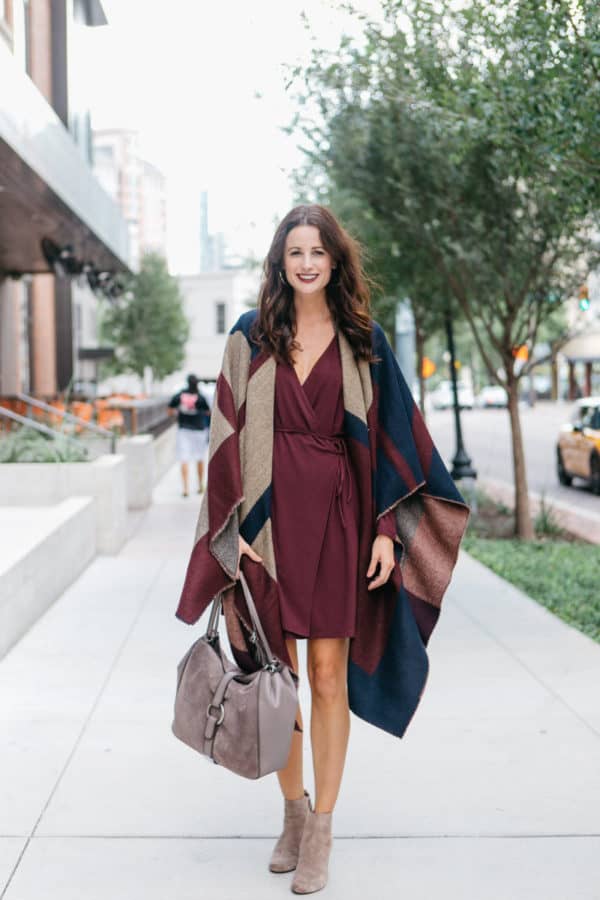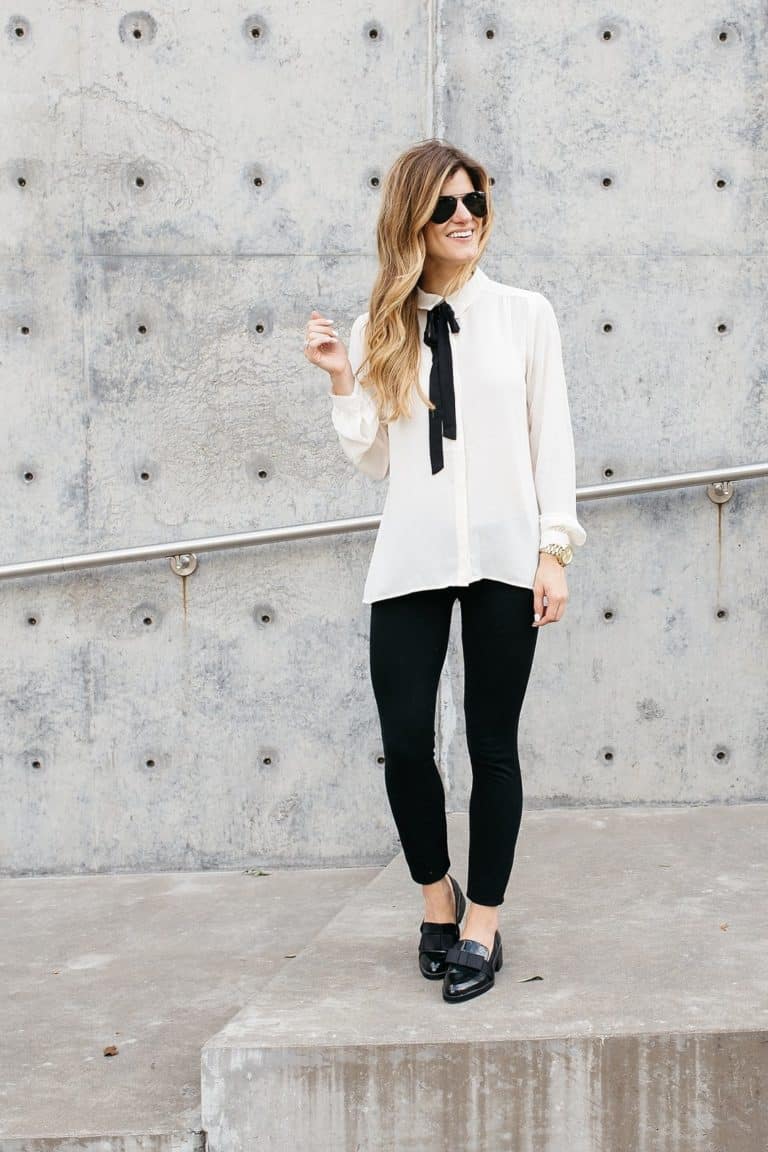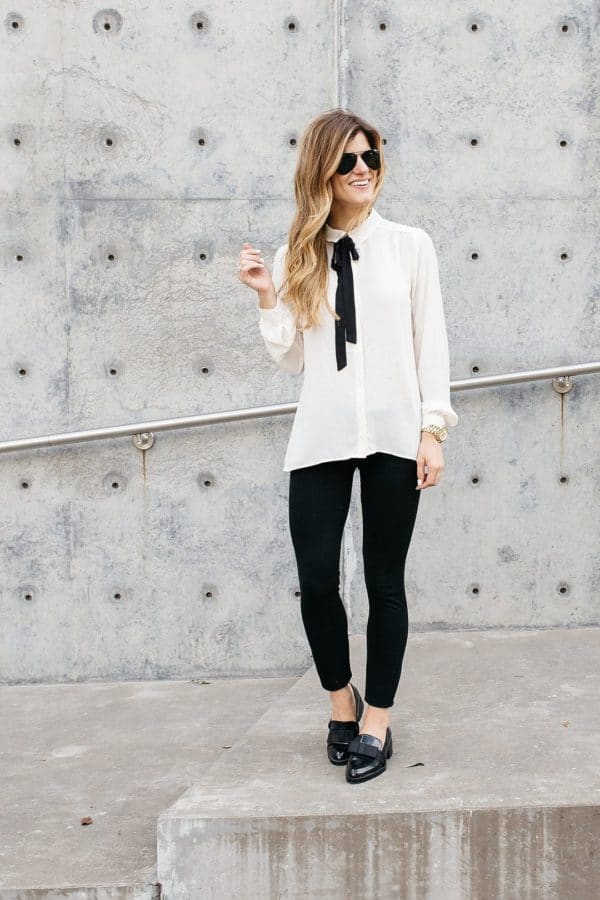 Dressing in layers is the thing to do during the changeable weather during the fall months. While in the morning can be pretty chilly, the afternoons can be sunny and hot, so it's good to have a coat or blazer that you can take off when you feel hot.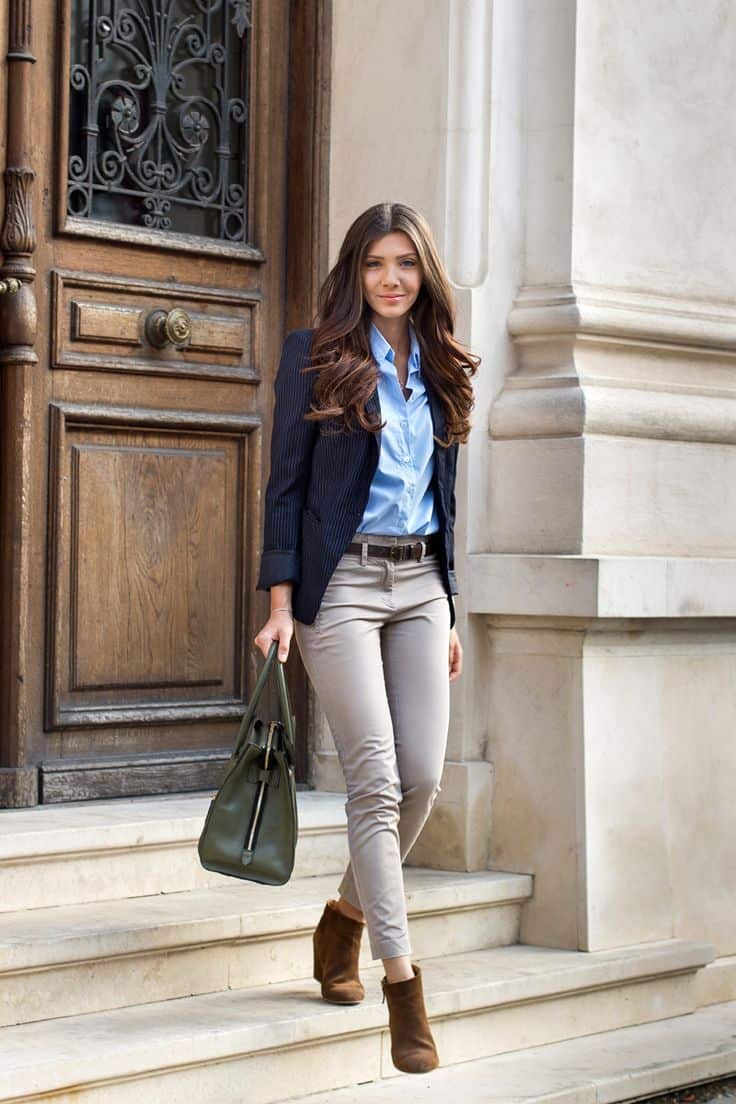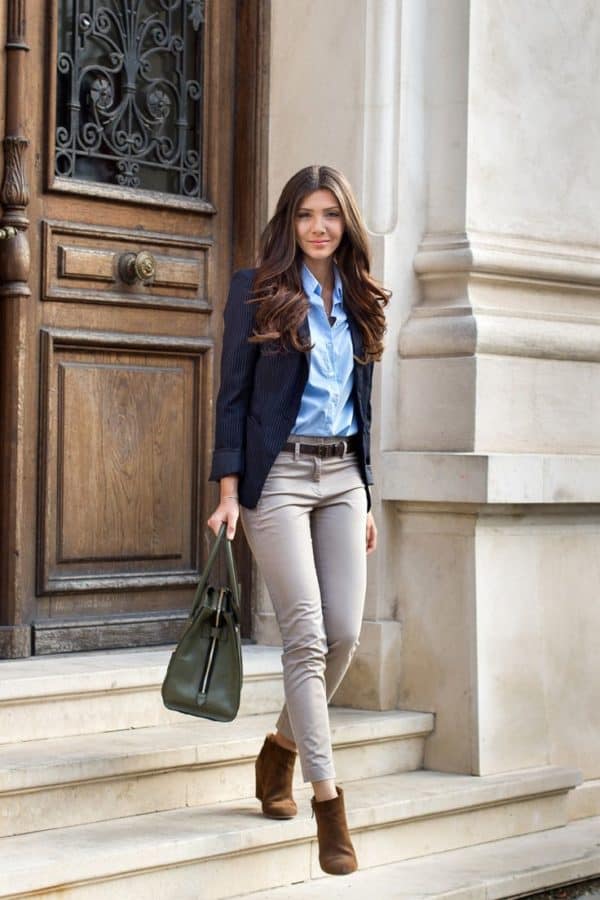 Dark tights and a skirt in combination with a plaid skirt is another possible fall outfit for work. How do you like it?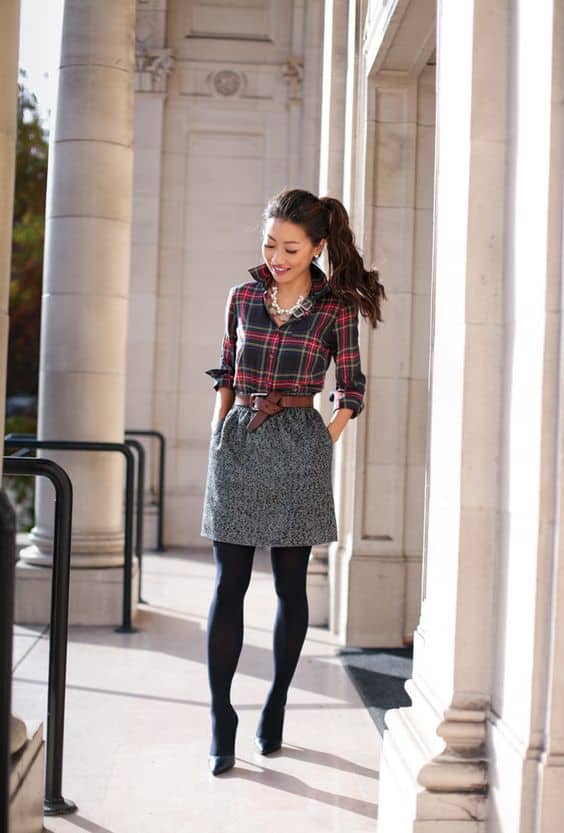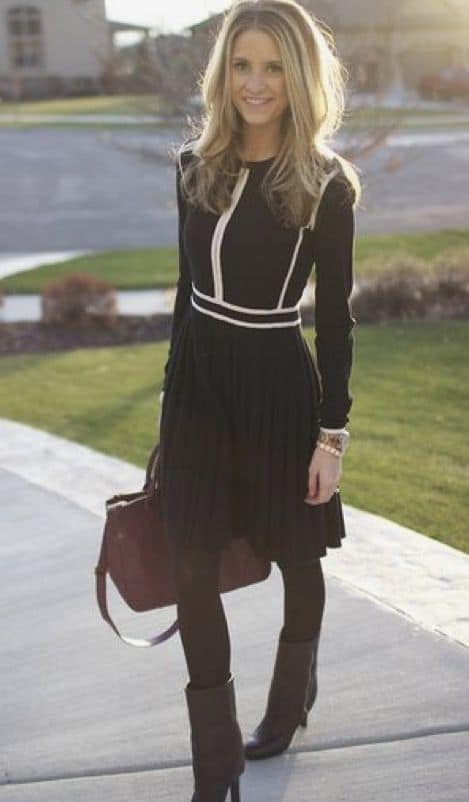 Oh, we couldn't forget the over-the-knee boots because they are simply fascinating. You can wear them at work as well. Let the combo below inspire you for your next work attire.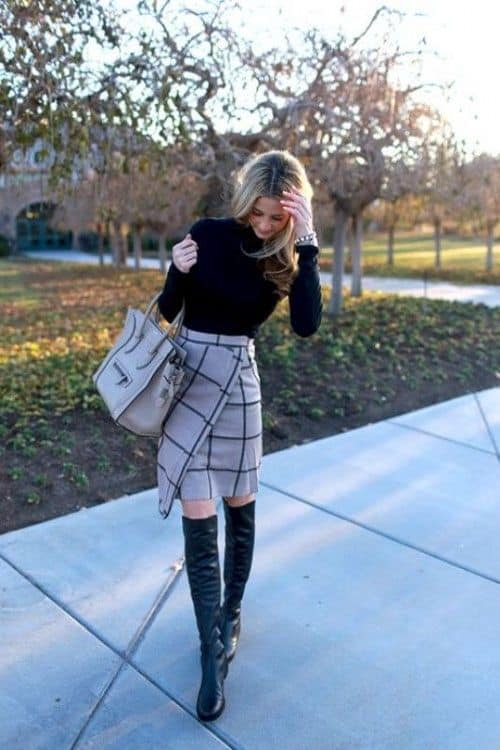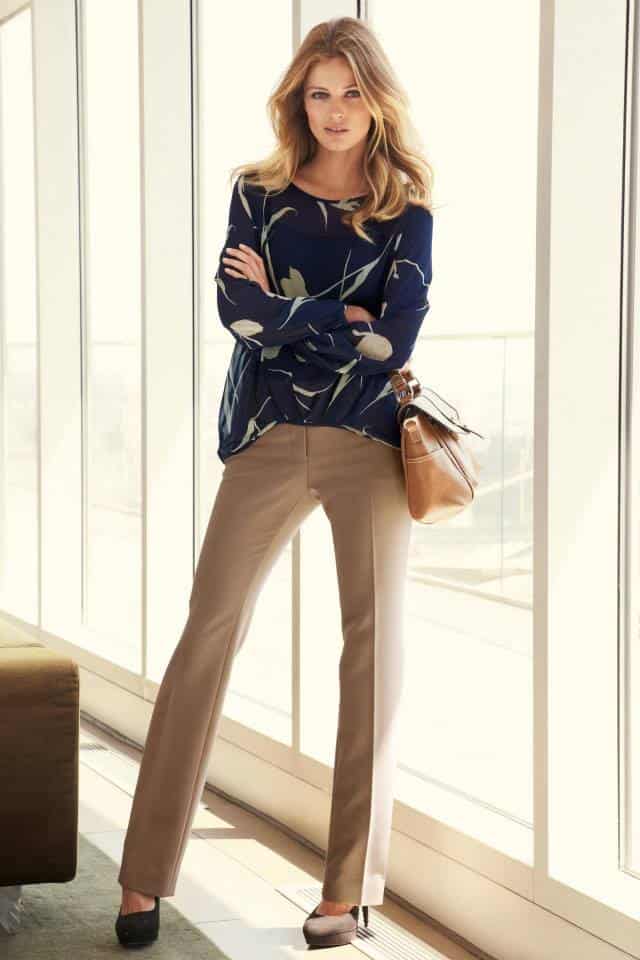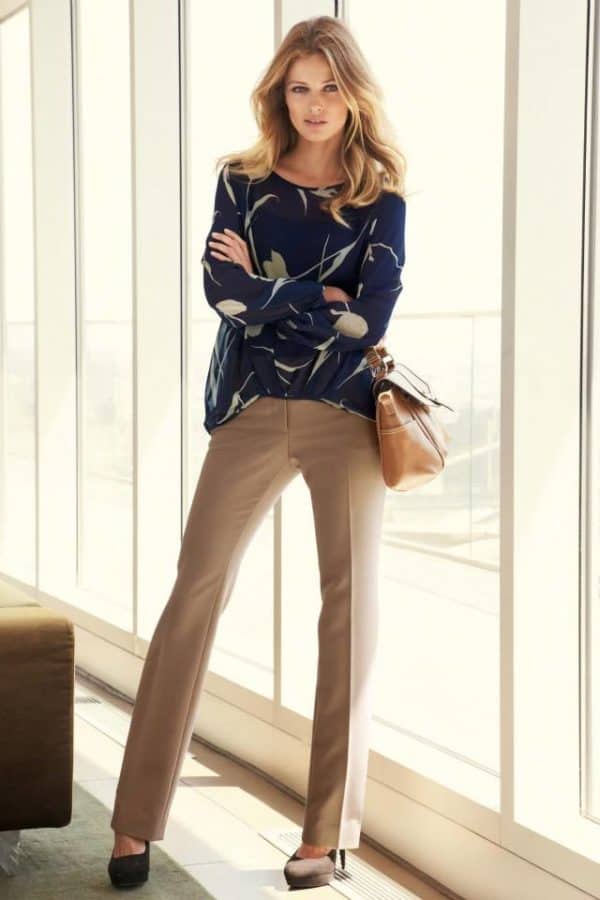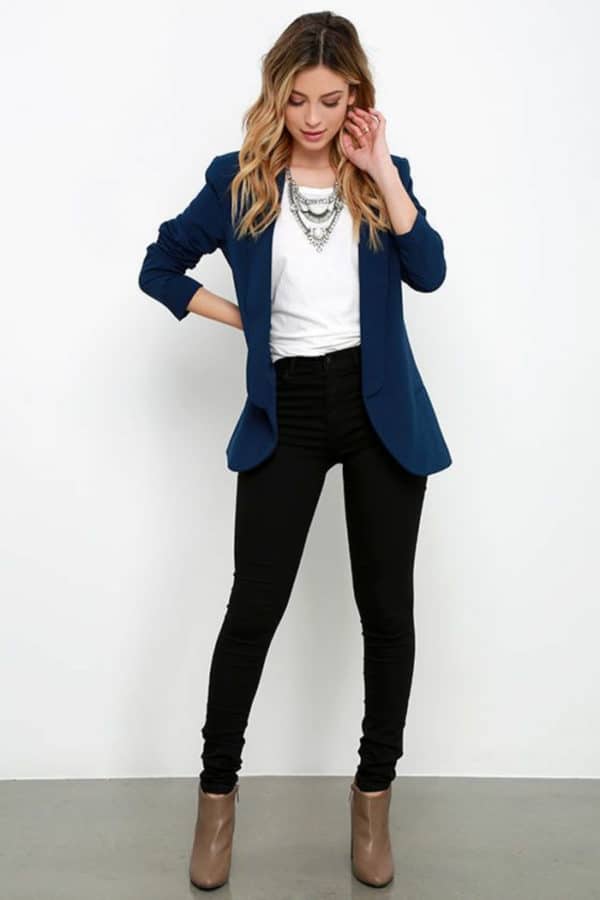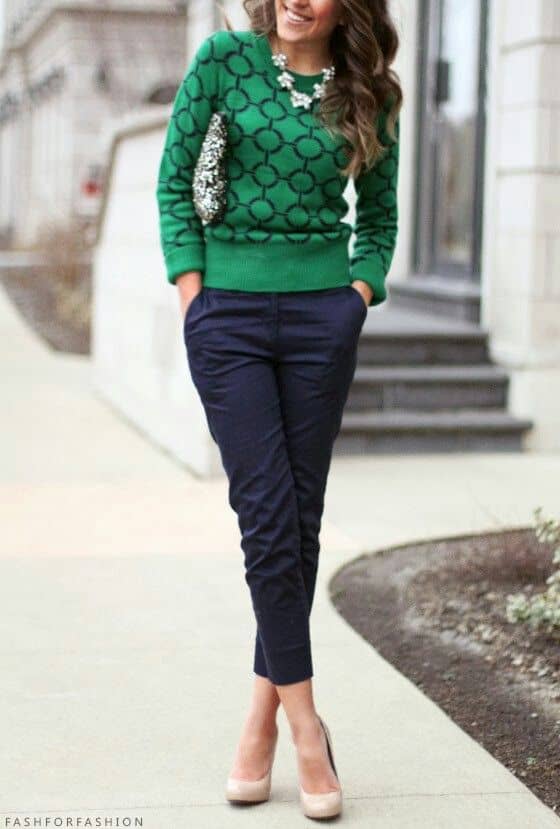 Have we already given you some ideas which will help you create some eye-catching business combinations? I hope we did, and that you already know what you are going to combine from Monday to Friday!