Another year is about to stay behind us in less than a month. The festive season is everywhere around us, and we are already surrounded by the best New Year's Eve outfits for 2022. When it comes to New Year's Eve outfits we should mention that most of them include suggestions for how to pair sequin pieces and coats, as well as how to pair them with boots with heels. The shopping fever for the biggest night in the year is about to begin! Since we are still living in the middle of a pandemic, many things have changed a lot when it comes to shopping. More and more women avoid traditional shopping and change it to online shopping.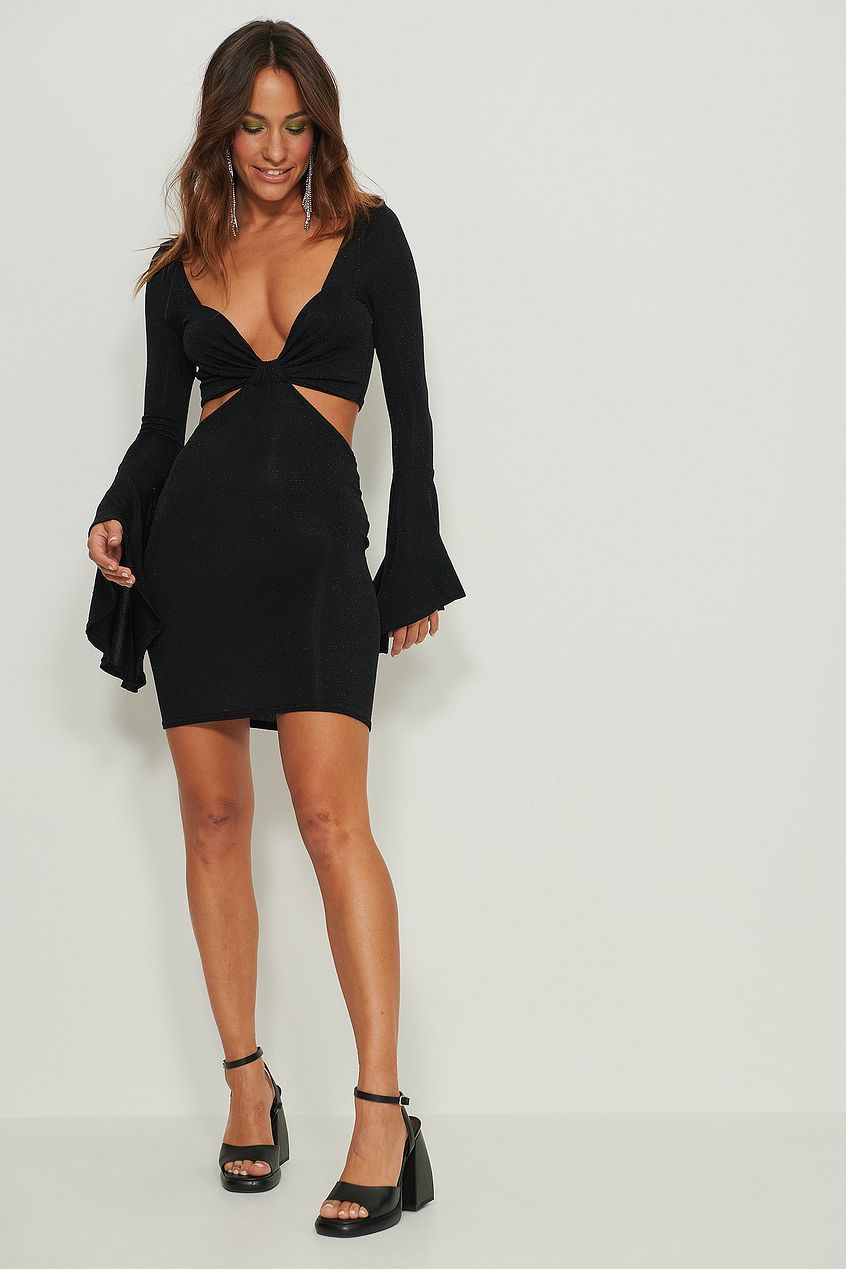 source 
Online shopping has become an increasing trend due to pandemic circumstances. Most of the measurements against the further spreading of the coronavirus have been relaxed indeed. Most of the people will celebrate the beginning of the New 2022 Year the same way they used to celebrate pre-pandemic. If you are one of them, and you have been missing dressing up for a celebration, it is your time to shine! In order to keep yourself safe before the big night, we recommend you shop online. NA-KD is offering you the best New Year's Eve outfits shopping experience ever. Sign up for their online shopping newsletter and get 20% OFF on your first purchase. Stay fashionable and safe, while shopping from online boutiques from the luxury of your own home.
We have rounded up some of the best New Year's Eve outfits to inspire you. Don't miss copying them. Most of them are both appropriate for a disco celebration as well as for a cozy home celebration.
Metallic mini dress and cowboy boots
You may not be able to be underneath the disco ball when the clock strikes midnight, but you can still shine on this special night. A metallic dress is a perfect choice if you want a shimmering look. Pair it with cowboy boots to neutralize the shining outlook.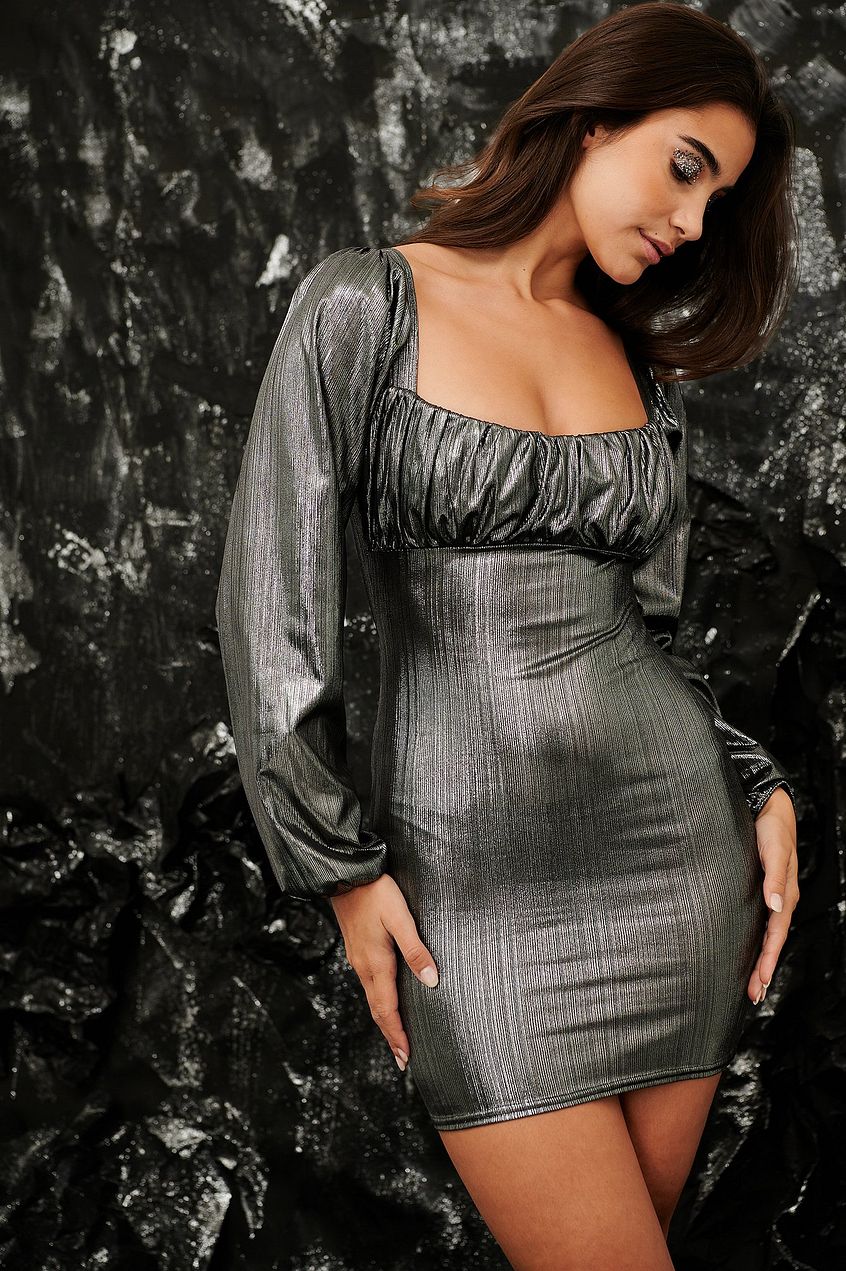 source
Puff-sleeve dress and statement earrings
The coming of a new year is always an occasion to celebrate new beginnings. Well, if you have been looking for that puffy-sleeved dress for a long time, but you still didn't buy it because of a lack of opportunities to wear it, here is the time to make the purchase. Bust it out by pairing it with statement earrings that make an impression.
Full-length maxi dress and a matching handbag
One of the most popular New Year's Eve outfits for the time we didn't know about pandemic was the full-length dress. Just because you are most likely going to spend your New Year's Eve inside doesn't mean you can't rock a maxi dress! The fact that you may not have to deal with the cold, makes it easier for you to choose even a warm-weather look and wear a full-length satin or silk maxi dress.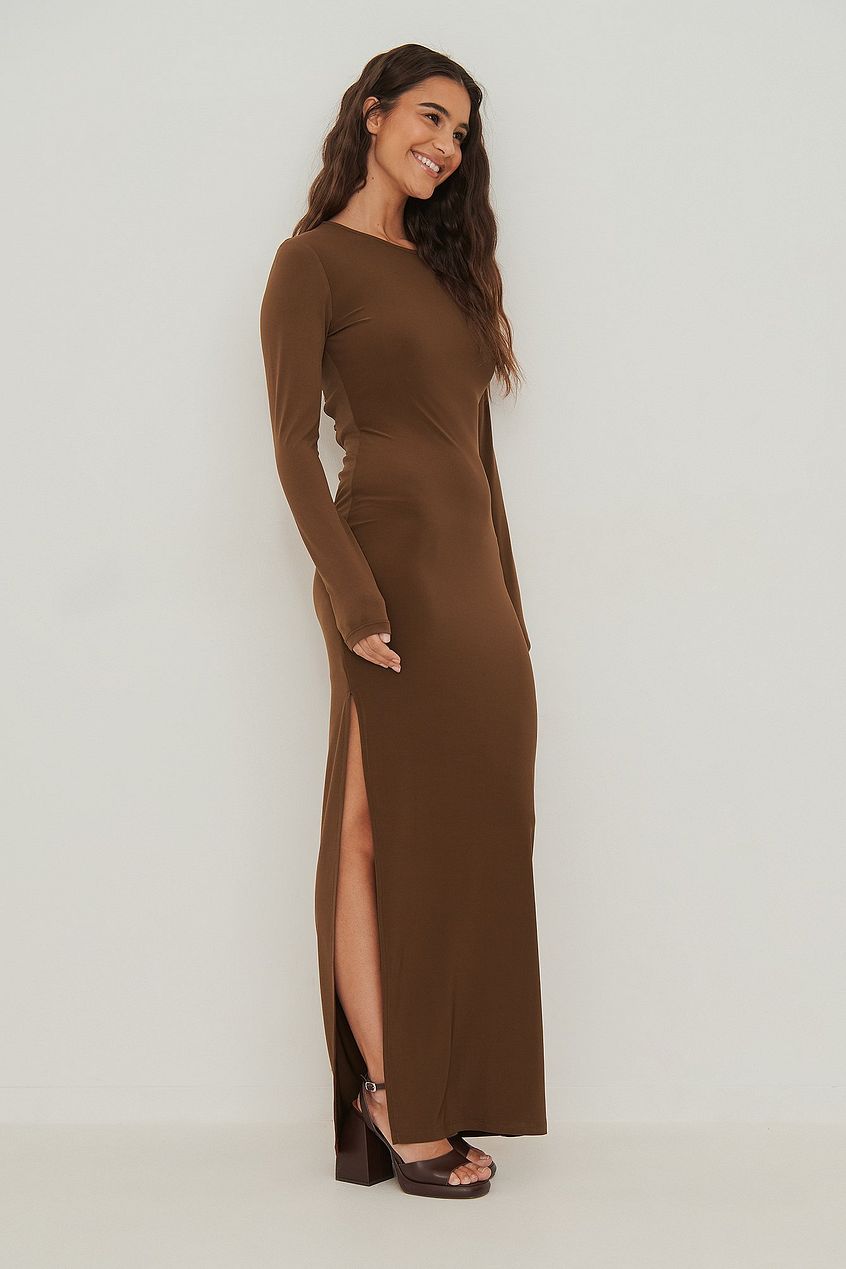 source 
Statement crop top and leather pants
One of the trendiest New Year's Eve outfits ever is the combination of statement crop top and leather pants. A crop top is something closest to a cult-classic going-out piece and you can never go wrong with it. Pair it with high waist leather jeans and add on your most favorite summer sandals. Cheers to new experiences!