These days, watches are no longer seen as absolute necessities. Instead, they're viewed as essential fashion accessories and symbols of success. In other words, watches make better gifts than ever.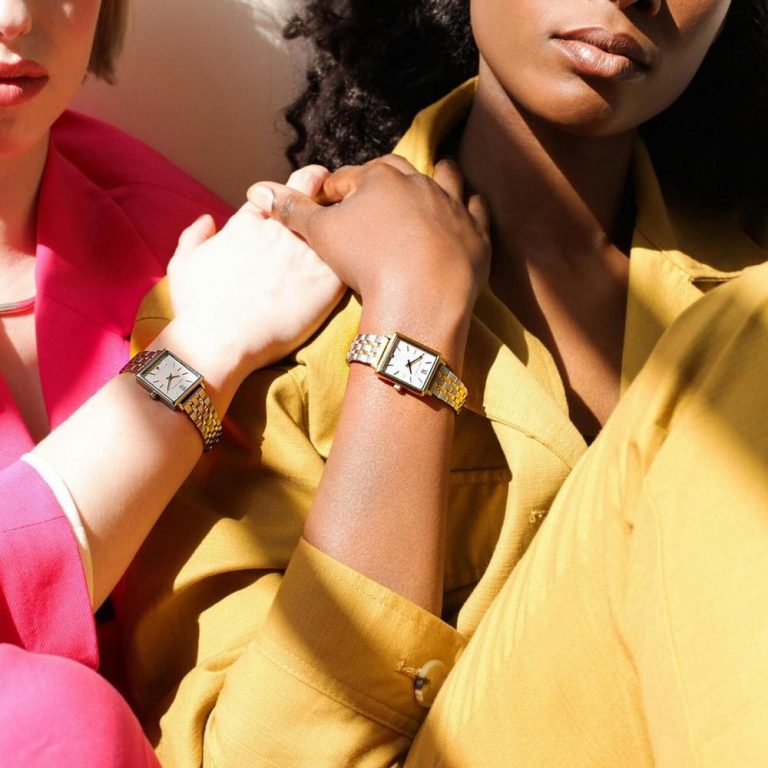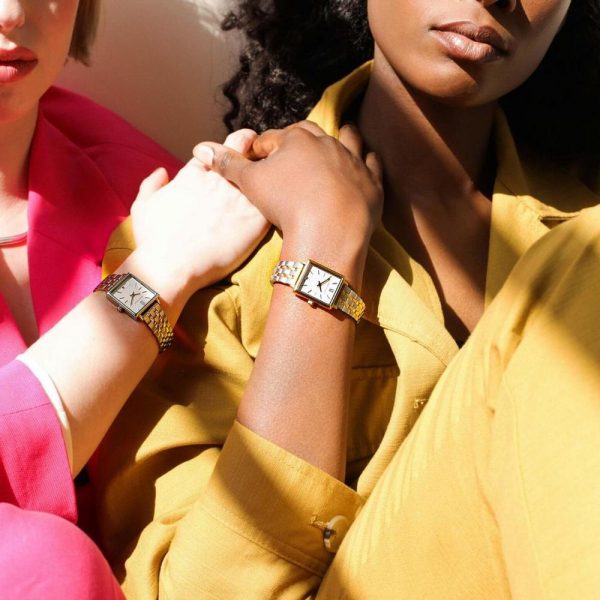 Choosing the right watch for a beloved girlfriend, wife, family member, or close friend can be tough. Start by finding lines that are specifically designed for women, then follow the advice below to pick one that will be sure to leave her feeling happy and loved.
Differences Between Men's and Women's Watches
The only hard-and-fast difference between watches for him and watches for her is that women's watches are designed to be worn by people with smaller wrists and, often, more delicate tastes. Technically, any watch worn by a woman that fits her wrist is a women's watch, and many designers have been embracing a more genderless notion of contemporary design. However, it's still important for gift-givers to be aware of these key differences:
Strap Width and Sizing
While women's watches can have straps of all sizes, most of them are thinner than those associated with traditional high-end men's watches. Similarly, the straps on women's watches also tend to be smaller since the intended wearers usually have thinner wrists. Of course, there are plenty of women's watch designs out there that mimic popular men's styles, but they should still be fitted to smaller wrists.
Material Trends
Most women's watches are more elegant than men's designs. These beautiful watches usually feature smaller faces and thinner straps, though of course, rules are made to be broken. Some of today's most popular women's watch lines mimic large, showy, and luxurious men's watches but size the straps and faces to suit women's smaller wrists.
Choosing a Style
The best way to determine what style of watch will suit a gift recipient's unique personality and wardrobe is to take a look at the rest of her jewelry. Pay attention not just to general style, but also to size and materials. If all of her favorite pieces are made of gold, for instance, it only makes good sense to buy her a gold watch.
As a general rule, women who embrace a more traditional aesthetic usually prefer smaller, more elegant watches. More modern ladies who are loud and proud of who they are may want to embrace a less traditionally gendered style that features a larger face or a bolder, more contemporary design. The key here is to choose a style that will go well with the rest of her wardrobe, jewelry, and overall aesthetic.
Quality and Durability
Gift givers shouldn't cut corners when it comes to quality. It's worth spending the extra money to purchase a watch that is constructed to the highest standards of craftsmanship out of durable, sustainable materials. Just like the gift giver's love, a well-constructed timepiece will last a lifetime.
Shop Online
There's no need to waste time checking every jewelry and department store in the city for the perfect watch. It's much easier to find a reputable vendor and browse the company's collections online, and taking this approach gives gift-givers access to a much wider variety of styles. When shopping online, it's important to account for shipping time so that the gift will get to its recipient on time, so don't delay. Start looking into options now.