Yellow nails can really bother you and if you can't stand looking at your hand anymore it means it's time for some effective homemade remedies that will help you remove the stains. Before trying each one of the remedies keep in mind that it took long time for your nails to become yellow and it will take long time to remove the stains as well. You have to be really patient and persistent to make these remedies work. Scroll down to see the Awesome Homemade Remedies For Yellow Nails That You Should Try and get down to work. Here are some more remedies that will help you whiten your nails and some homemade nails polish removers recipes too!
Lemon Juice
Sometimes the remedy for a problem is just in front of you but it hasn't occurred to you that it can help you. If you have yellow nails this is the most natural remedy ever that you can try and remove the yellow stains. All you have to do is to cut a lemon in half and rub your nails gently. Let it sit for a while and just rinse it off with water. The lemon will not only help you remove the yellow from your nails but it will make your hands smell great.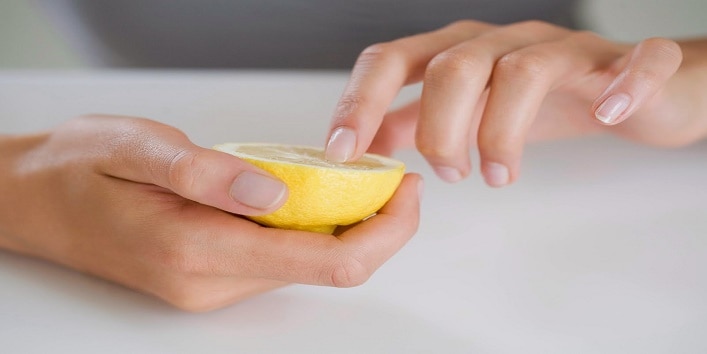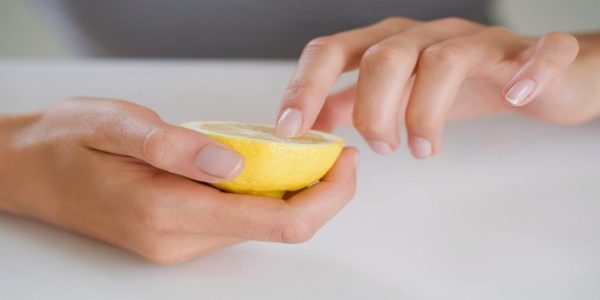 Baking Soda
Combine some baking soda with lemon to make a paste and then rub it on your yellow nails. You can gently remove it with a toothbrush and water when you are done. As simple and easy as that!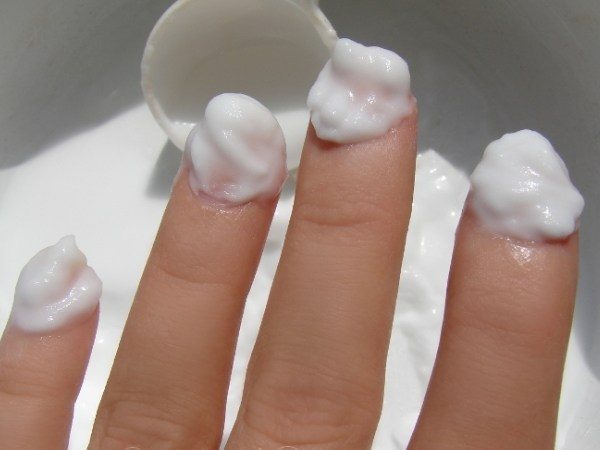 Hydrogen Per Oxide, Baking Soda And Lemon Juice
Do you see how all of the ingredients I have mentioned so far combine with each other to make a new remedy? If the ones above don't work well for your nail try mixing hydrogen per oxide with baking soda and lemon juice and give it a try. Three tablespoons of baking soda should be mixed with one tablespoon of hydrogen per oxide . Let the paste act on your nails for ten minutes. Then take a bowl and fill it with water and lemon juice and leave your nails in the mixture for an extra ten minutes. Repeat the procedure for a couple of times to see the best results.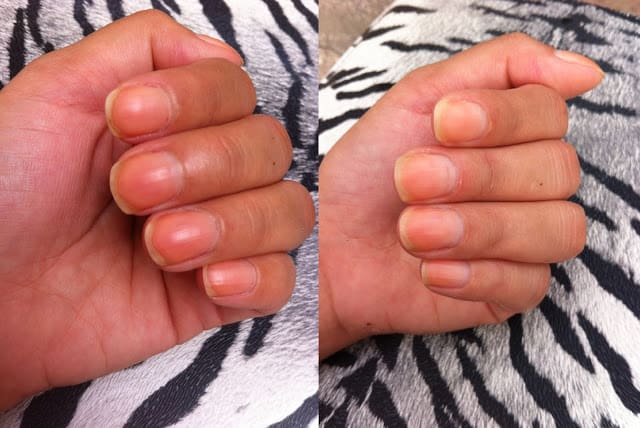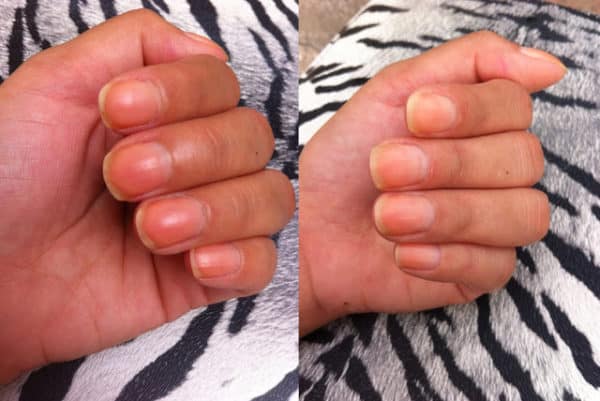 Apple Cider Vinegar
Here's another easy remedy that you can make really fast. Mix equal parts of apple cider vinegar and warm water in a bowl and soak your nails for 15 minutes. At the end just rinse them with water and you are done.