As a necessary accessory jewelry is most commonly used nowadays between every girl. But sometimes there can be some unexpected trouble with your jewelry and this doesn't mean that you should throw it away and never use it. Breaking, getting entangled or tarnished, becoming dull, getting lost or simply going out of fashion are some of the troubles that can hapened with your favorite piece of jewelry but you do not need to worry about that. We found a super useful solutions and we are sharing it today with you. Below are presented some of the possibilities – smart way how to make your broken jewelry sparkle again and use it again like before. One more time wearing your favorite jewelry pice will make you happy. Than enjoy learning the way how to make it sparkle again.
1.Sprinkle already knotted chains with baby powder to untangle more easily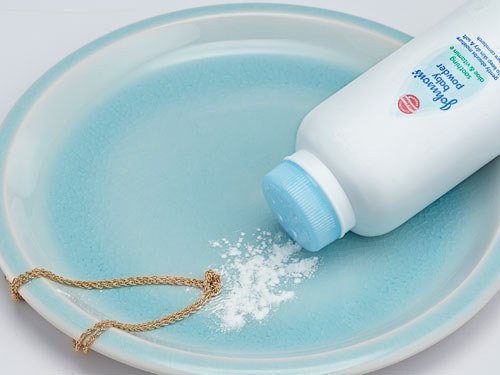 source
2.Buttons As Earring Holders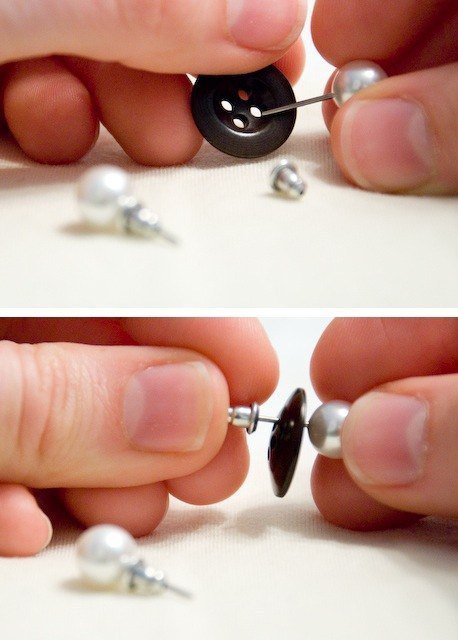 source
3.How To Fasten A Bracelet Up By Yourself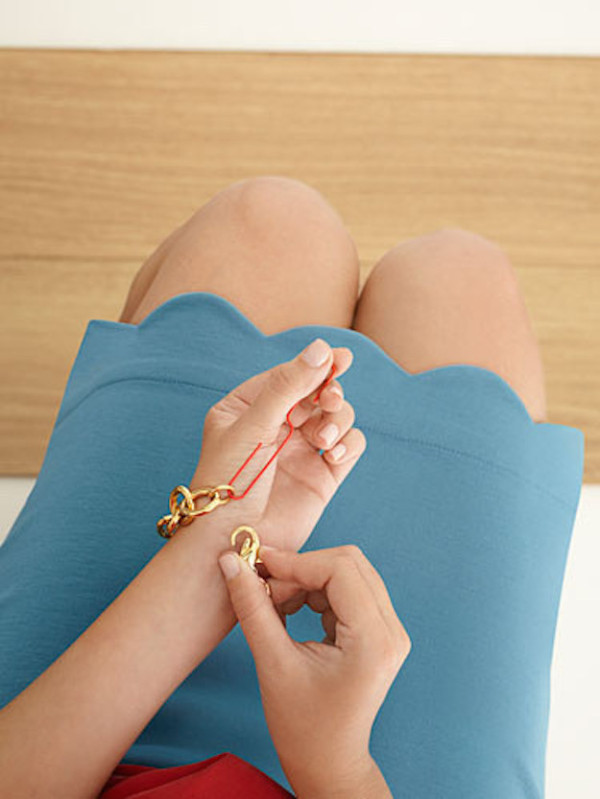 source
4.5 Minute DIY – Convertible Necklace Headband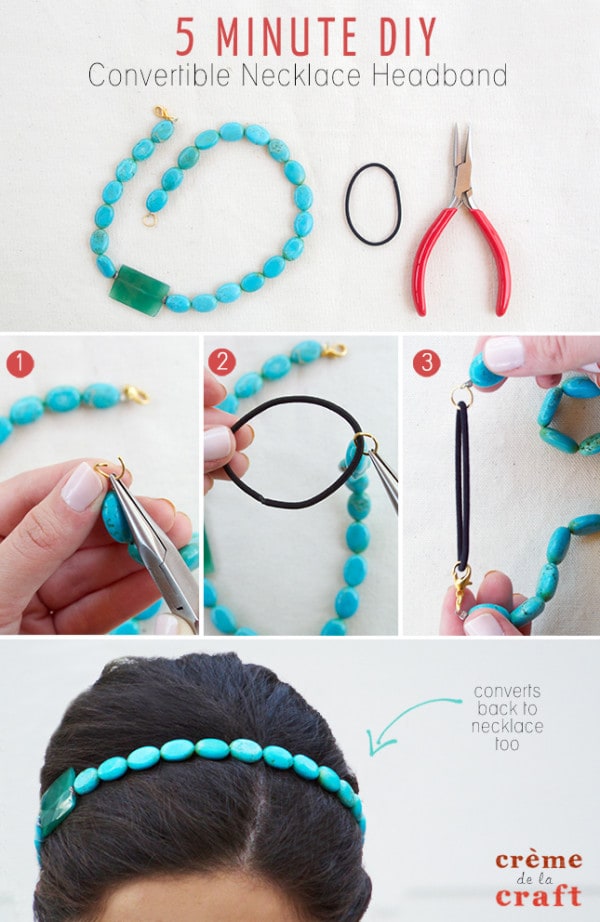 source
5.Turn your necklace into a headband by adding an elastic hair tie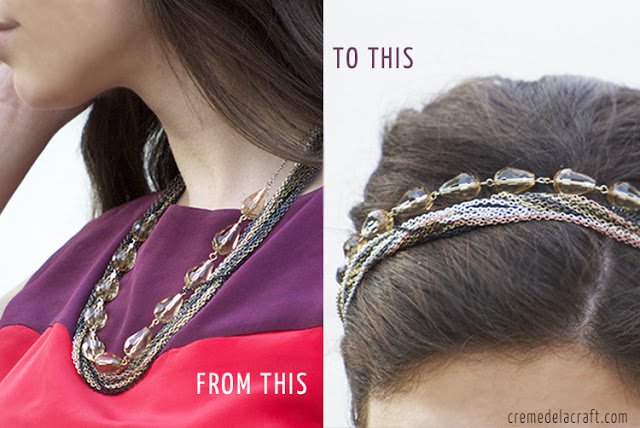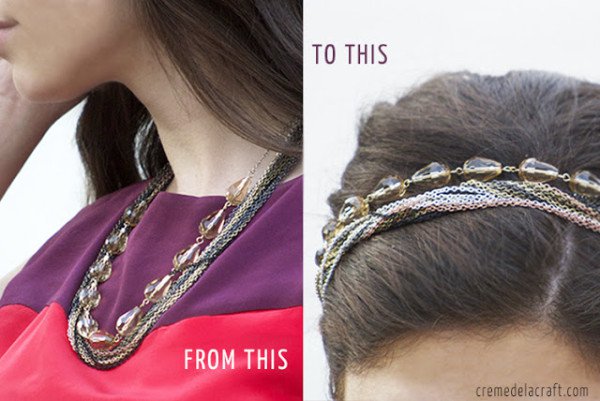 source
6. If your silver is already tarnished, clean it up with toothpaste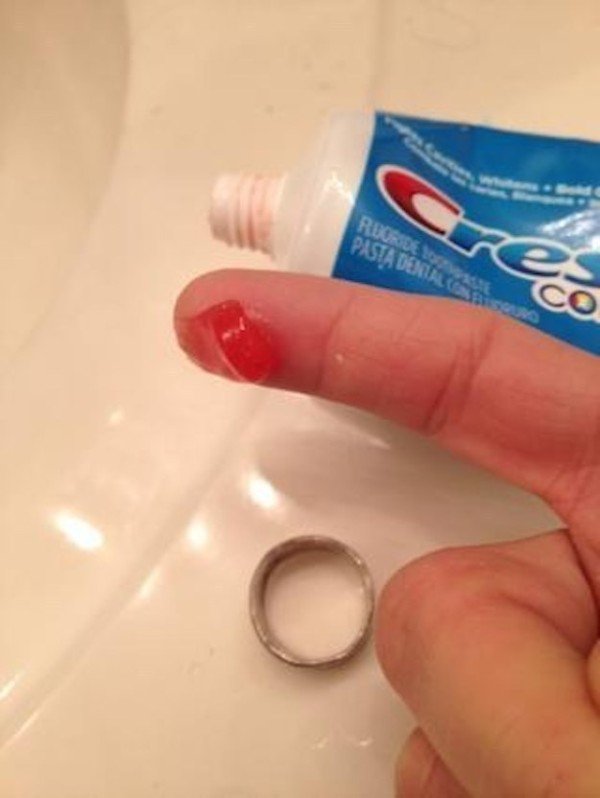 source
7.Sensitive Ears? Try This Earring Trick!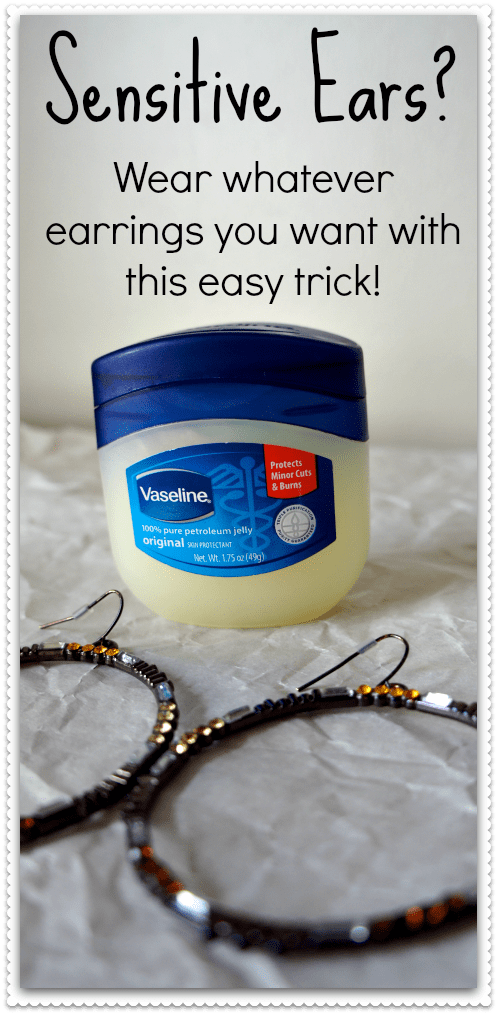 source
8.An Effective All Natural Homemade Jewelry Cleaner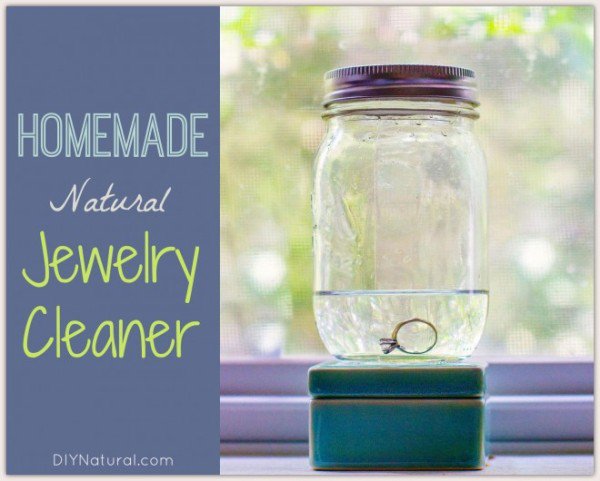 source
9.HOW TO RESIZE A WATCH AND REMOVE WATCH LINKS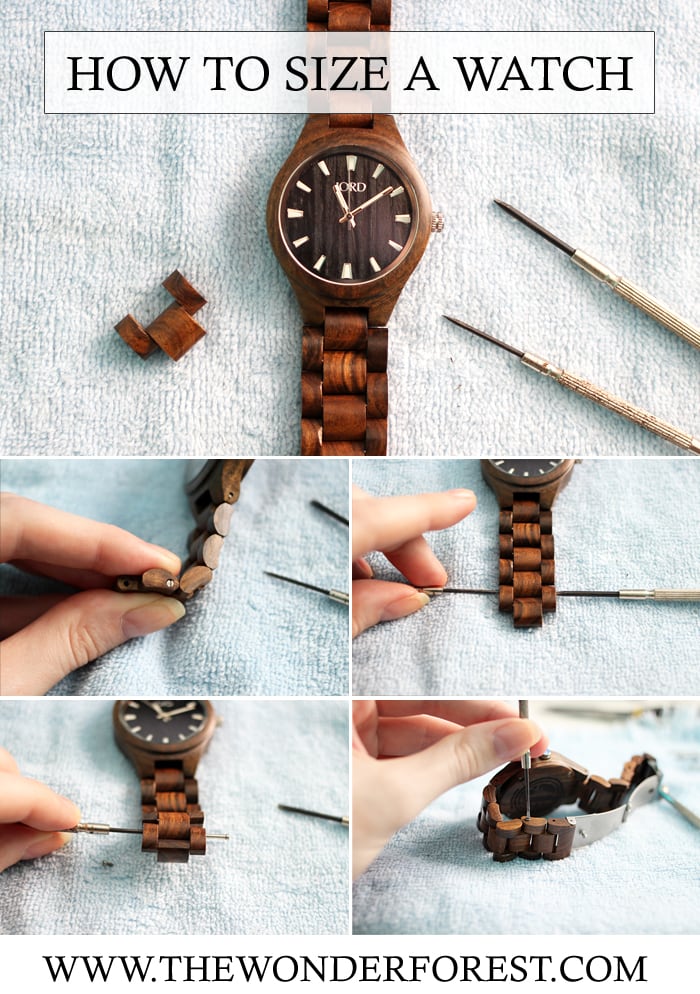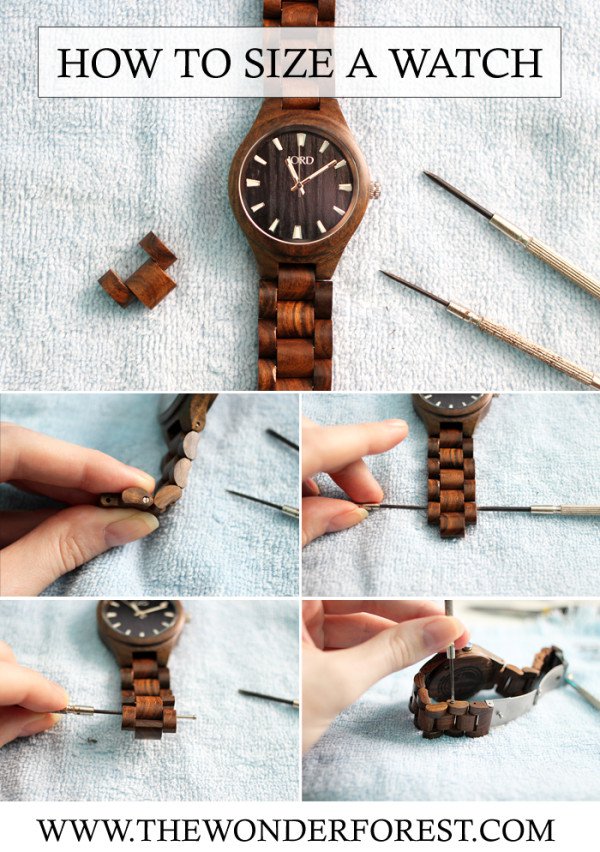 source
10.TRANSFORM OLD JUNK JEWELRY WITH ENAMEL SPRAY PAINT…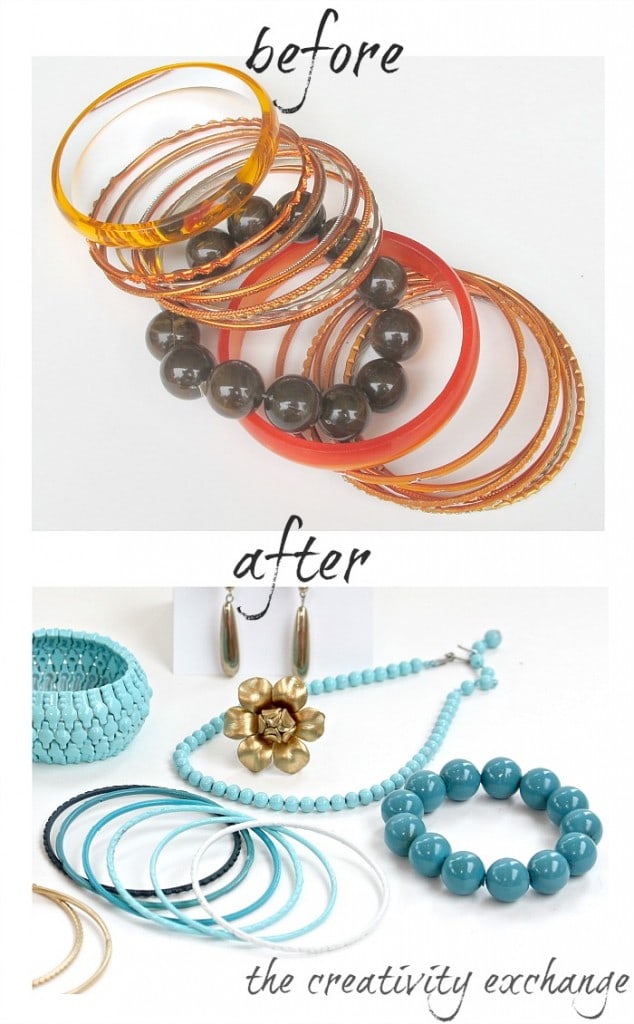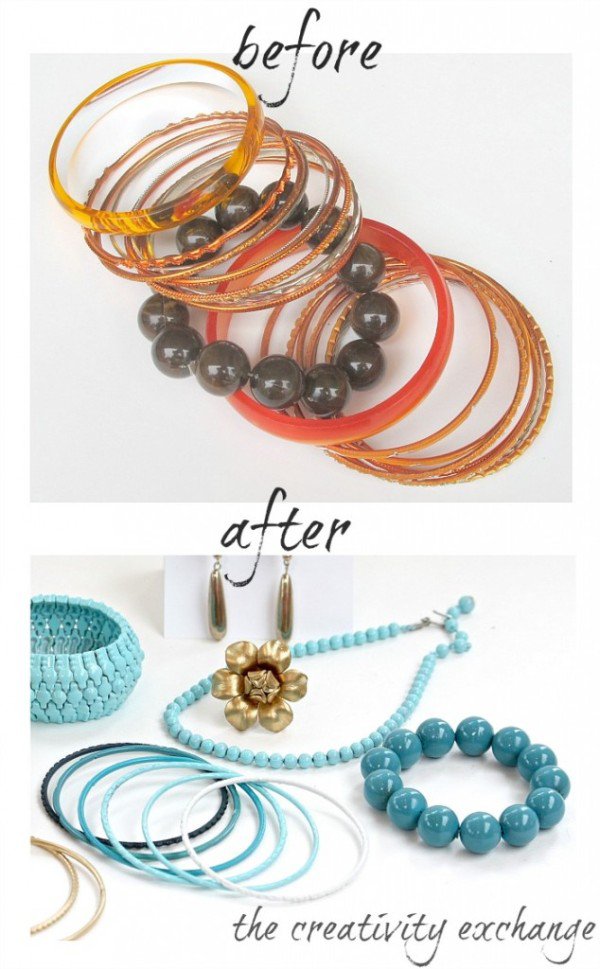 source
11.DIY Quick Broken Necklace Fix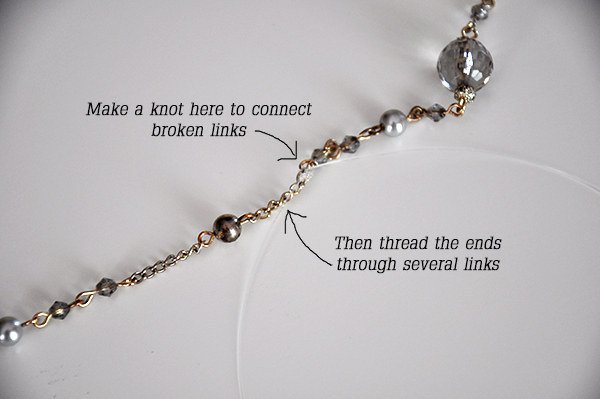 source
12.Quick and cost effective jewelry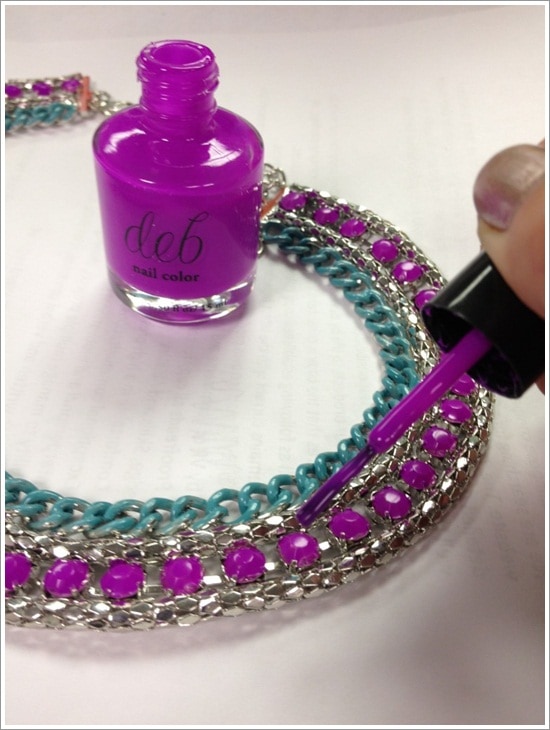 source
13.Instantly change the color of costume jewelry with nail polish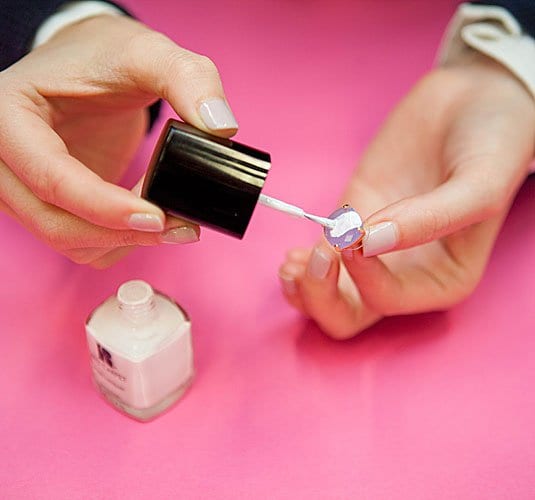 source
14.Prevent new costume jewelry from tarnishing with clear nail polish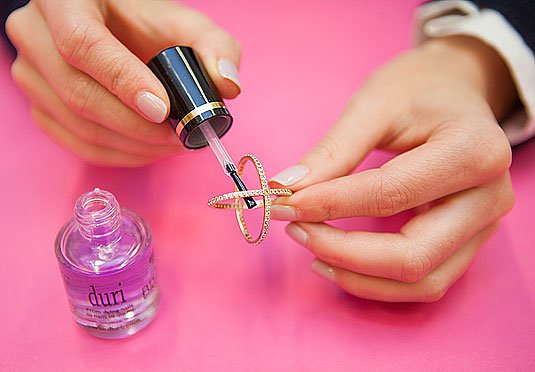 source
15.DIY: PROTECT YOUR JEWELS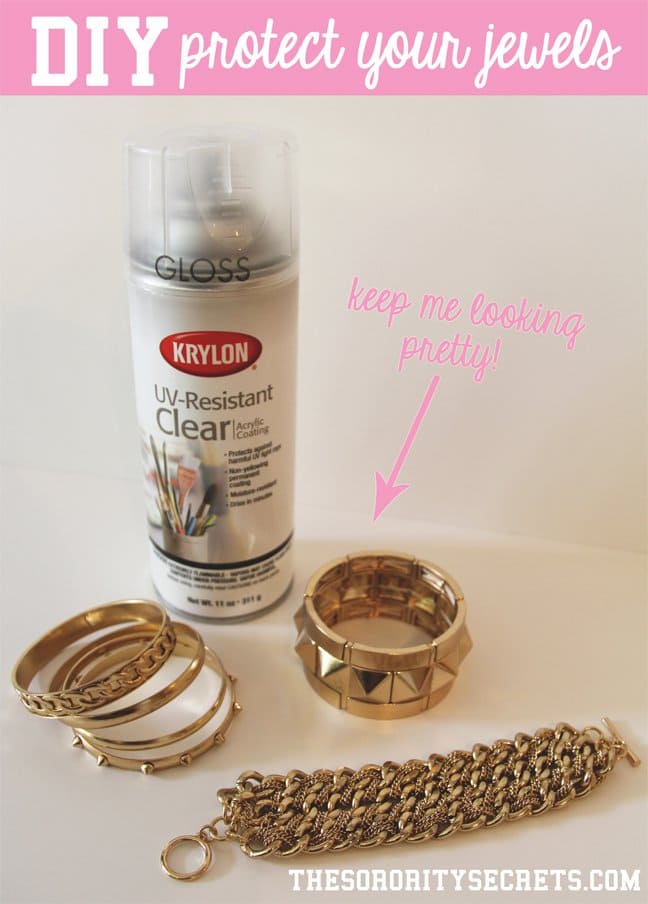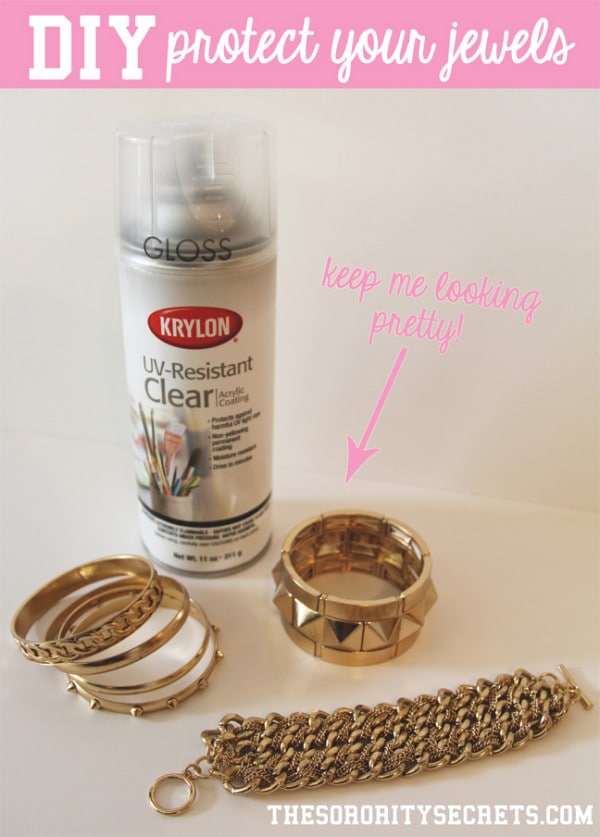 source