Hello DIY lovers.  The day of love and wine is just around the corner. Have you already started planning how to celebrate it? Does this celebration include decorating your home in the spirit of the Valentine's Day holiday? If yes, stay with us to explore the most creative DIY paper Valentine's Day crafts. You will enjoy the process of making these lovely crafts. What is even better is that you can make most of these DIY paper Valentine's Day crafts with your kids too. Such a wonderful and crafty way to spend some parent-kids time together, isn't it? Enjoy!
1. Paper heart garland
Are you ready for one of the easiest DIY paper Valentine's Day crafts ever? For this project, you will only need colored paper in shades of red or pink.
Here are the steps to follow:
First, cut the colored paper into ¾" strips.
Fold them in half.
Curl the loose end around a pen or a chopstick.
Tring the heart garland together from the bottom up. You can use a clear thread for a better result since it is harder to be seen, and is nearly invisible.
Push the threaded needle up through the bottom fold of each heart. Use double-stick tape to sandwich the thread between the two halves of the curled tops.
Voila, your festive heart garland is finished and ready to decorate your home for the holiday.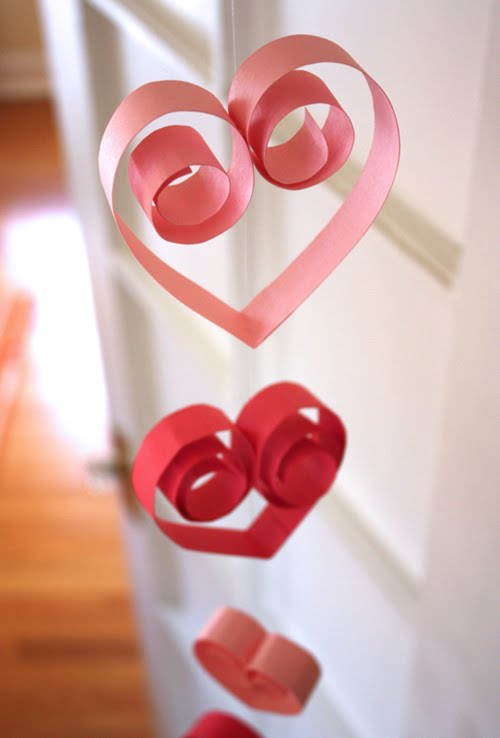 source
2. Happy Valentine's, For Crayon Out Loud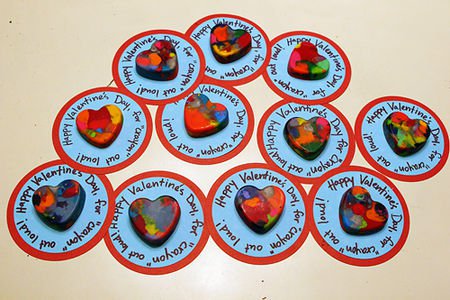 source
3."I Love You This Much Card"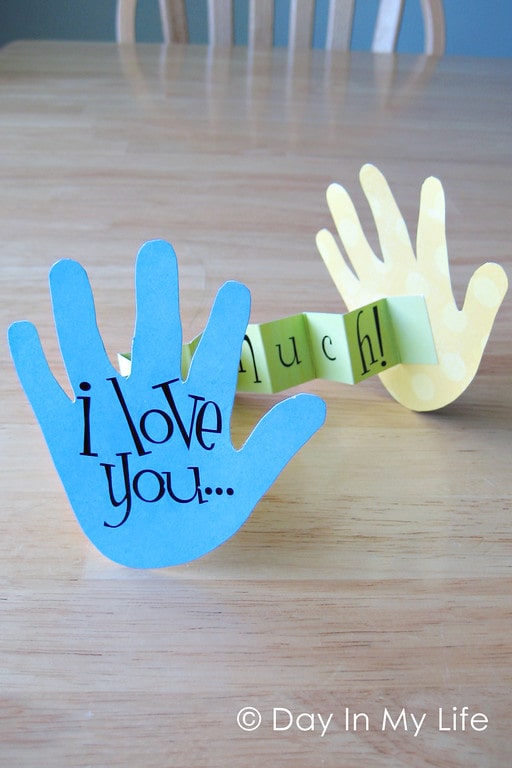 source
4. Crayon Shaving Hearts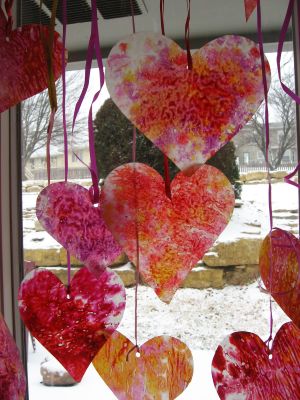 source
5. Valentine's day crafts with the kid's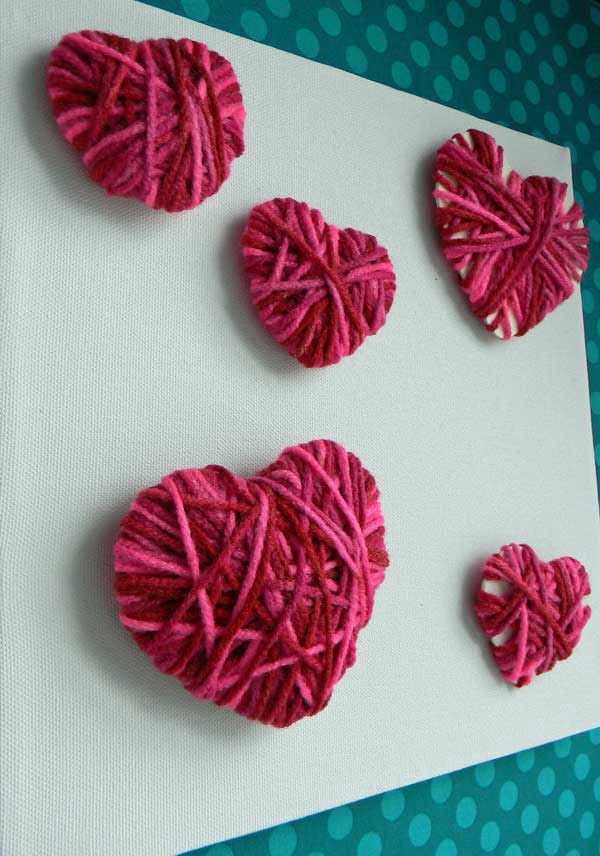 source
6. Hugs and Kisses Valentine Handprint Valentines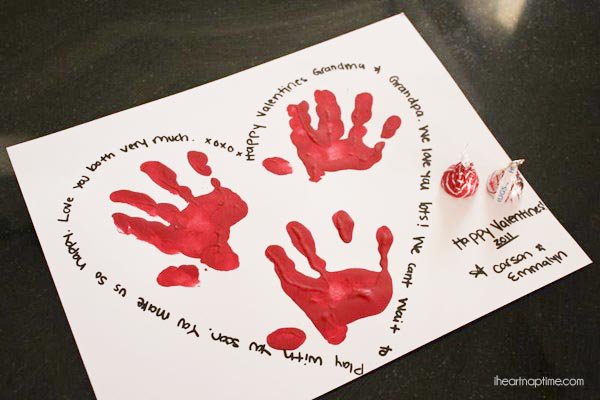 source
7. Counting Down to Valentines with 14 Acts of Love
We would all agree that there are never enough words to describe the love feeling we have for our partner. But, these 14 acts of love display project is something that will surely help you express your feelings in a better way. If you are searching for some DIY paper Valentine's Day crafts to help you share love thoughts, then you must try the following one.
Here are the supplies needed for the project:
Colored rise (we recommend you color the rise in red or dark pink)
Clear jar
14 straws or pencils or sticks or pixie sticks
Scissors
Glue stick
Ribbon to decorate the jar (optional)
The steps:
First, color the rise in any shade of red, pink, or purple. You can even leave t white if you have no food coloring at home. If you decide to color it, all you need to do is to pour about 20 to 25 drops of food coloring in the desired color into a pot where you can mix the rise and the color drops.
Then, take a clear jar. Make sure it is dry inside. Pour the colored rise into it. If you have a different shade of colored rise, you can layer the rise with different colors so you get a cute result. An ombre from white to pink to dark red is one idea you can consider.
Download some love phrases and print them onto heart shapes.
Cut the hearts with the sayings on them.
Glue a straw or stick or pencil into each of the hearts.
Add a decorative ribbon around the mouth of the jar.
Place the heart sticks into the jar with rise.
This is such an adorable gift for your partner for the day of love. He will enjoy heading each of your love messages.
 source
8. Valentines for Boys: You're the Bomb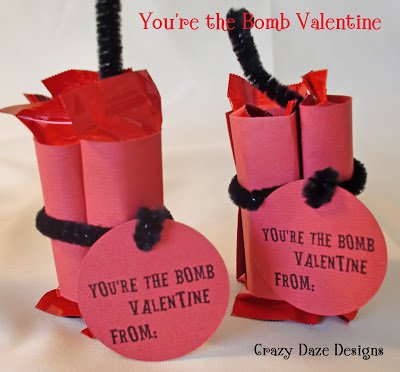 source
9. Disney Valentine's Day Lollipop Labels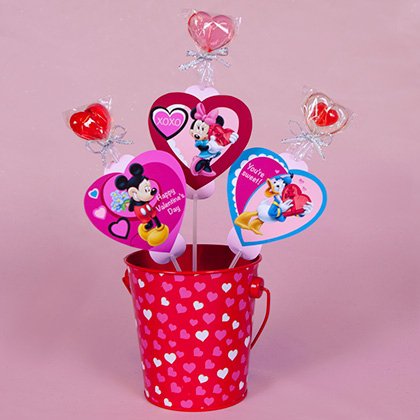 source
10. The Day it Rained Hearts Valentines Craft for Kids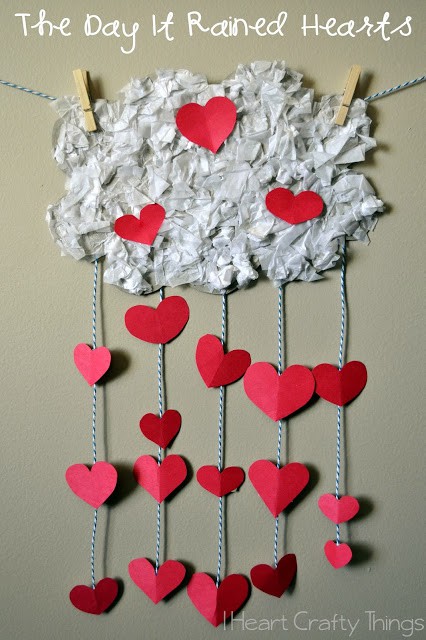 source
11. Valentine's Day Pencils ~ Easy Craft For Kids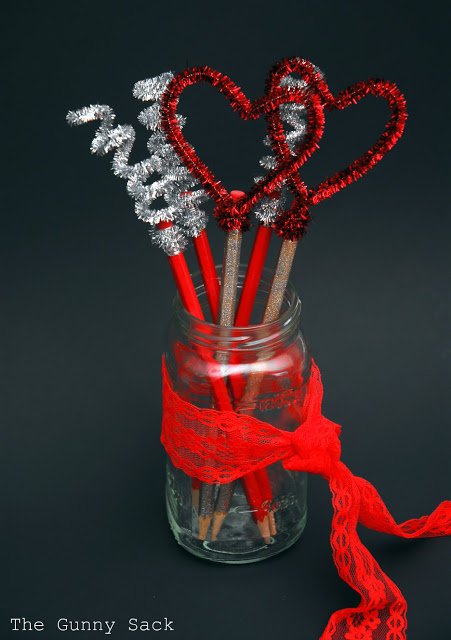 source
12. DIY Egg Carton Heart Wall Ornament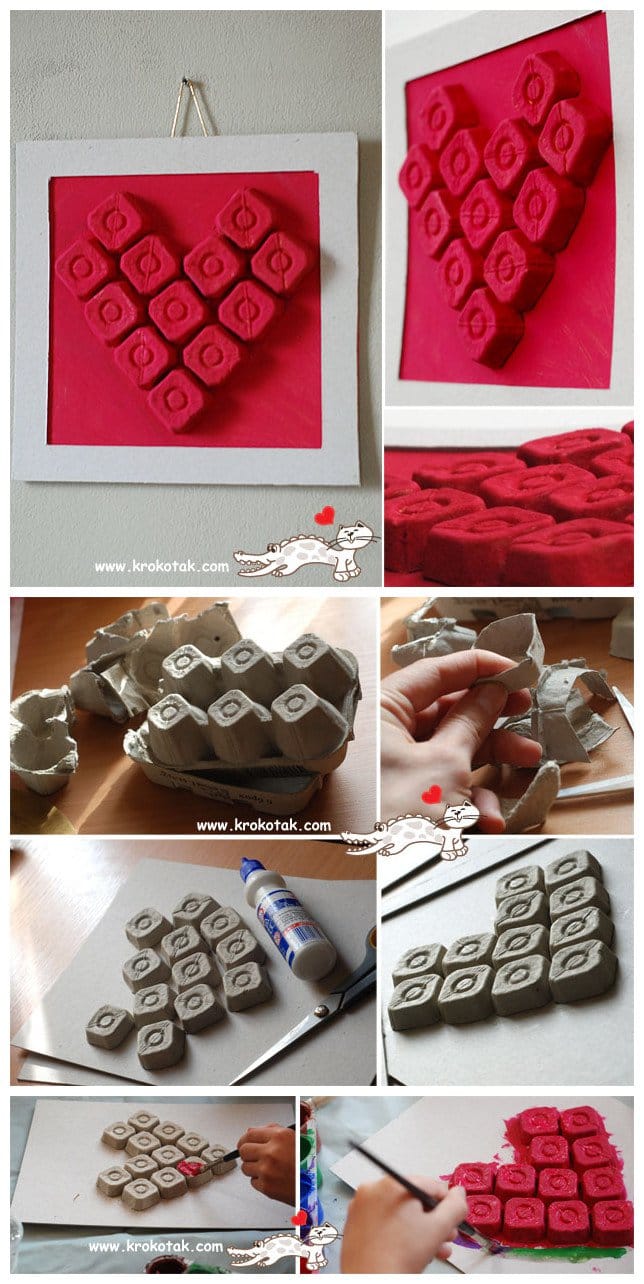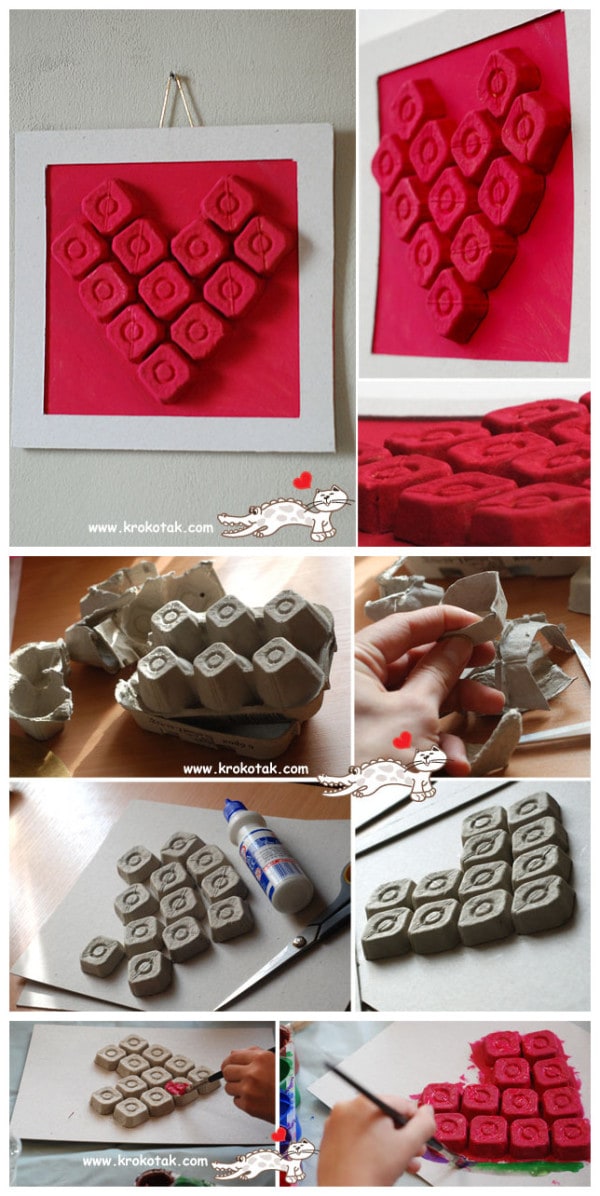 source
13. Cupcake liner cards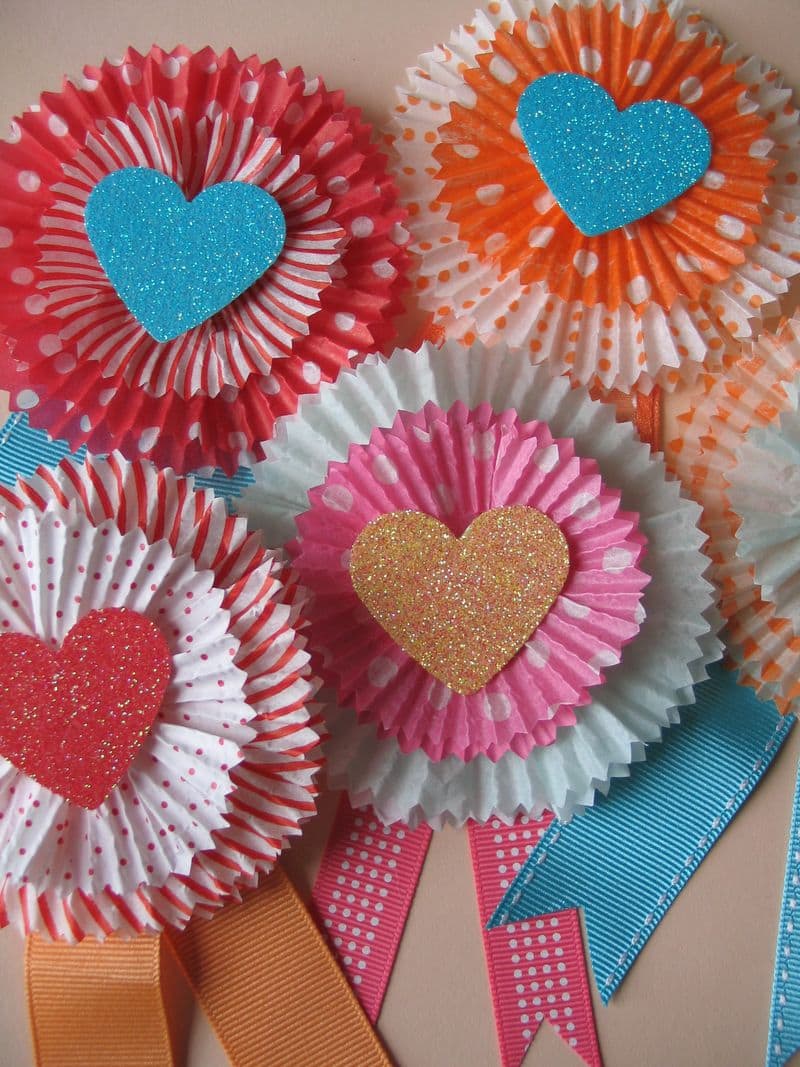 source
14. Valentine's Day Crafts For Kids "Part One"
 source
15. Valentine Craft: Tic Tac Toe Hearts
When we hear Valentine's Day the first thing we relate it with our hearts in red color. If you want to keep the tradition and still insert some crafty vibes into your Valentine's Day celebration here is how to do it. We are sharing with you some adorable DIY paper Valentine's Day crafts inspired by the classic game of Tic Tac Toe.
Here are the supplies needed:
Poster board in any shade of white, red, or pink
Black marker
Red and pink felt
Dry beans
Sewing machine or hot glue gun
The steps:
Fold the poster board in half. Using the scissors, cut a large heart out.
Open the heart shape and using the black marker draw the lines. You will need two horizontal and two vertical lines.
Time to make the heart beans bags. Cut heart shapes out of each felt piece. You need to get double the amount of hearts you want for the game.
Place two heart shapes together and sew or glue them together, leaving a small space from where to fill in the beans.
Fill the bags about halfway full with beans and sew or glue the remaining space on the heart bag.
Voila, your hearts are ready for your love game for Valentine's Day.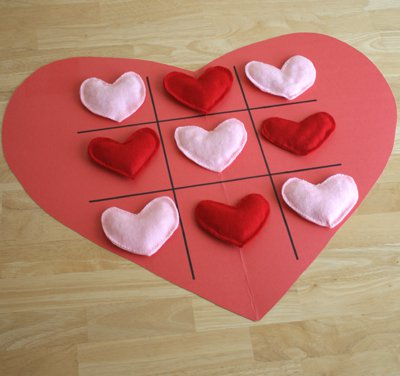 source