Sometimes you don't need to be a makeup artist to get the perfect makeup look. All you sometimes need are some makeup product tricks that will help you apply the makeup just the right way. Yes, we all may think that we have applied makeup correctly, but sometimes, we make mistakes by using makeup products the wrong way. In this article, with these helpful makeup product tricks, we will teach you to apply makeup as a pro.
If you think that you knew everything about makeup products, you were wrong. Time to change that! These makeup product tricks are everything you need to know to improve your makeup routine. Learn how to tight-light your eyes, how to DIY a lipstick palette, or how to hide the dark circles under your eyes in only a few steps. All you will need for this are your regular makeup products and some simple makeup-applying techniques. Scroll down the page to explore some of the best makeup product tricks ever. Enjoy!
1. Daytime concealer trick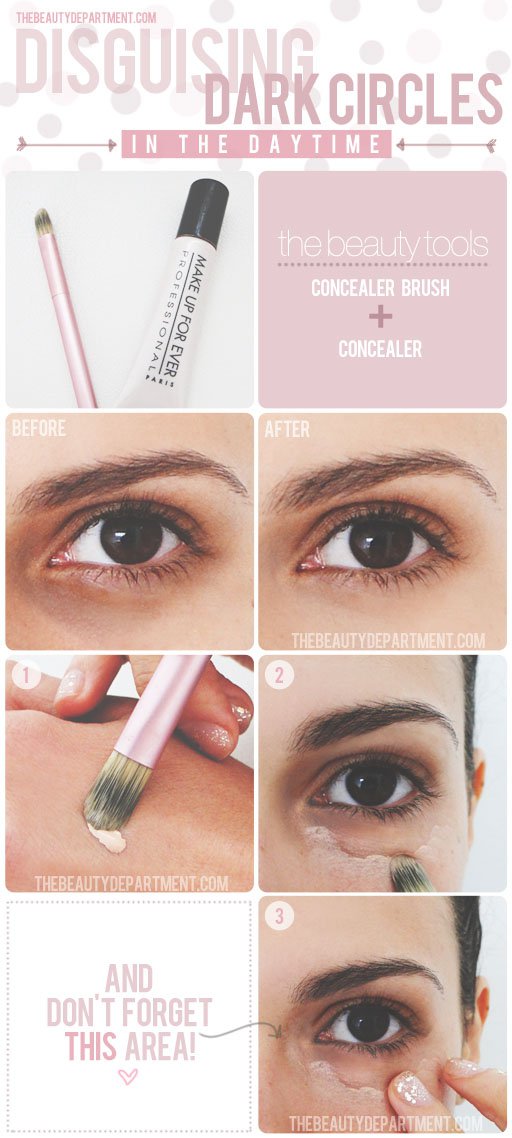 source
2. Eyes Tips Cover Dark Circles Perfect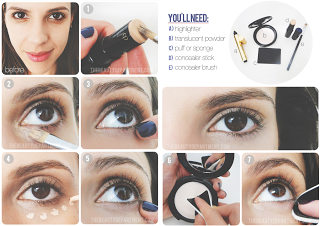 source
3. Raising eyebrows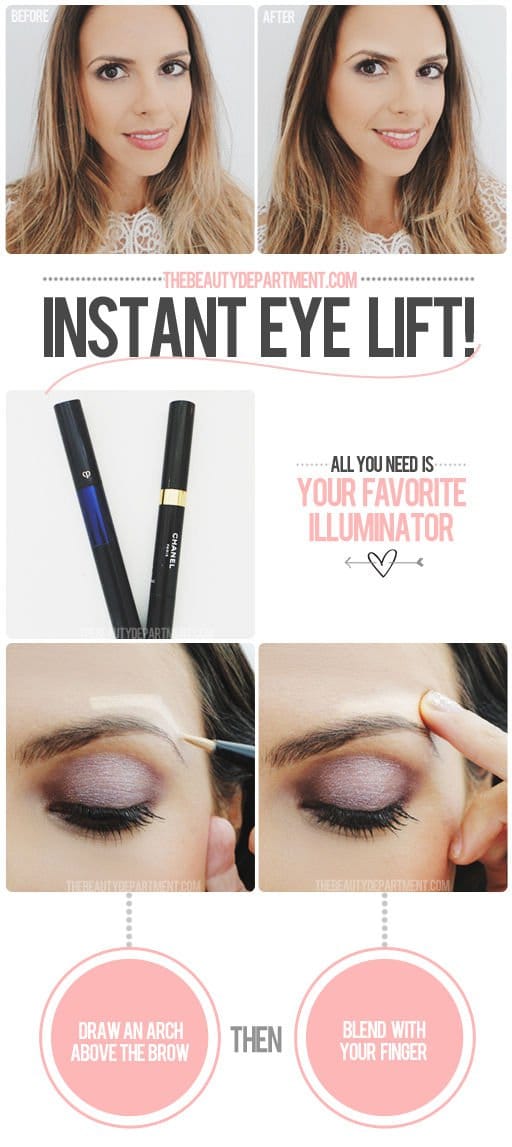 source
4. How To Fix Up Broken Makeup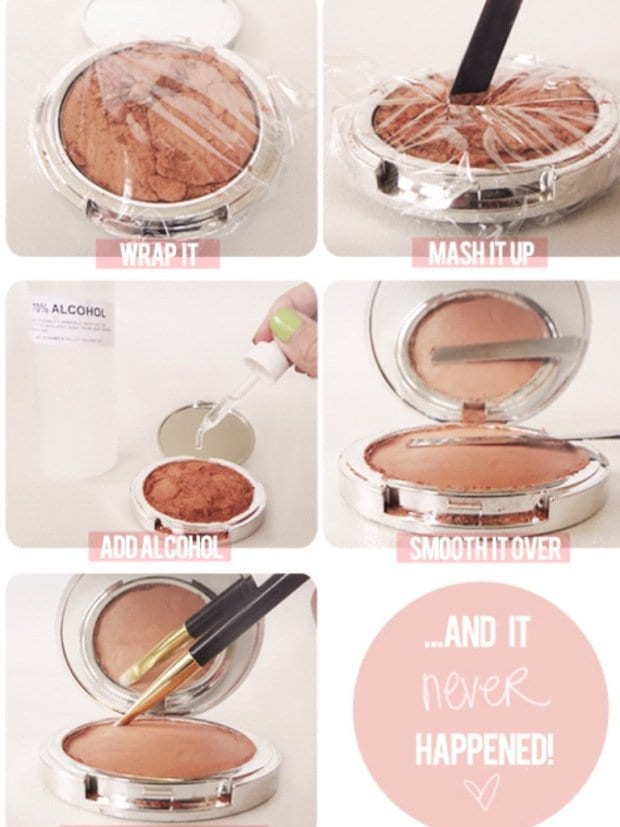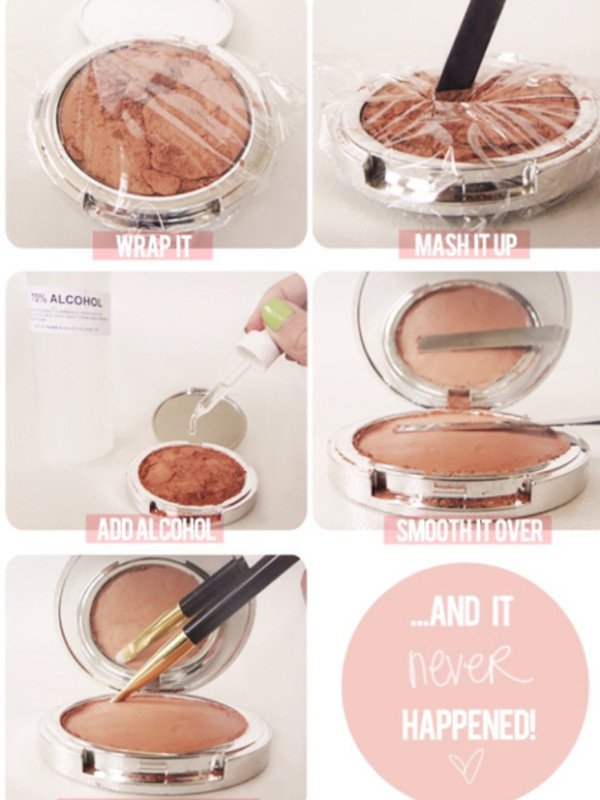 source
5. Mascara as a liner

 source
6. Rescue a dried-out mascara
Does your mascara look drier than the Sahara? Don't worry at all. We have some makeup product tricks that can help you revive your old and dry mascara for a few uses more. Yes, it is possible at all to get just a couple more uses out of that old and dry mascara. All you need to do is to grab a mug filled with boiling water. Then plonk the mascara in and allow it to sit there for about 5 minutes. Voila, you can use your mascara a few more times before you throw it away.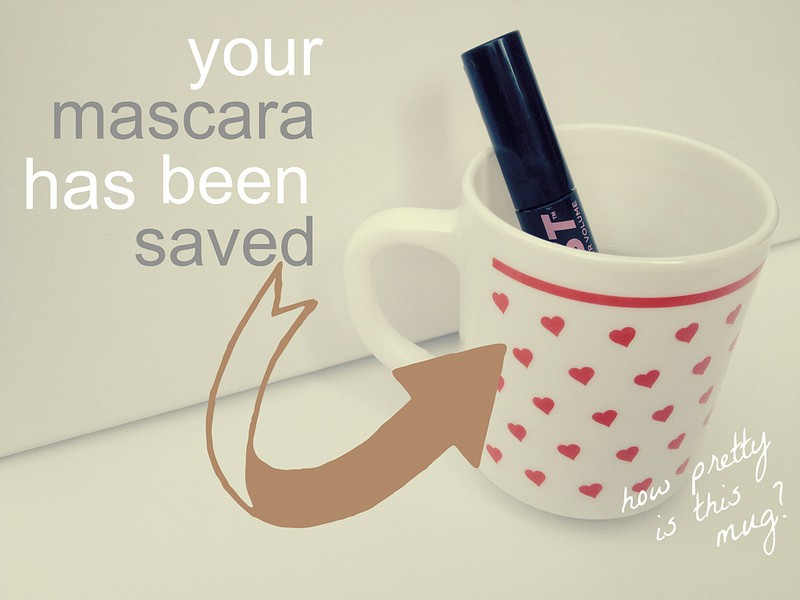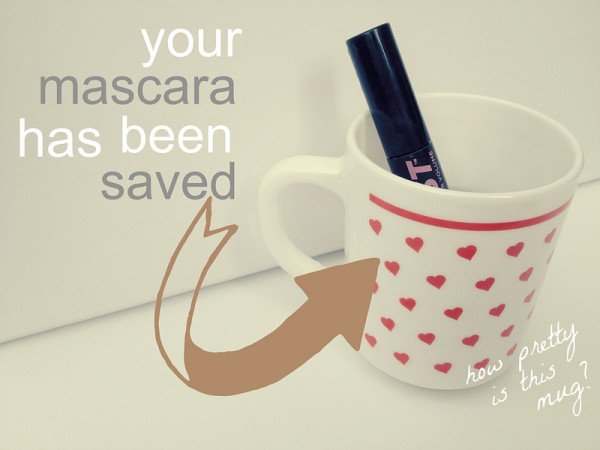 source
7. The paint job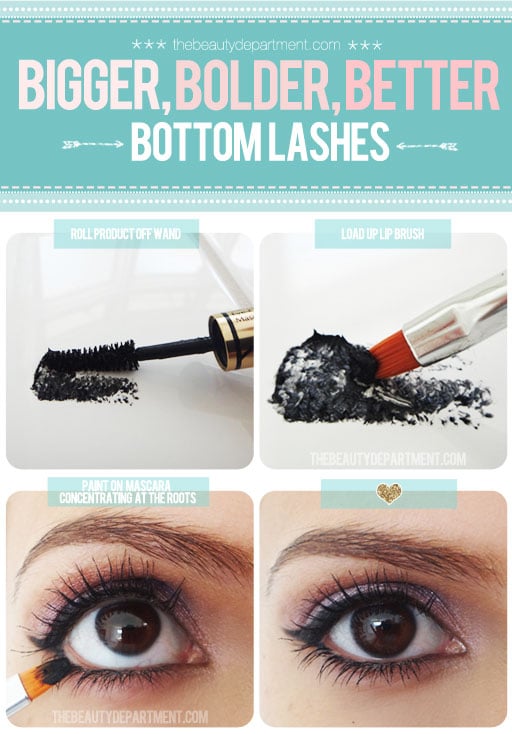 source
8. Beautician magician: a lip illusion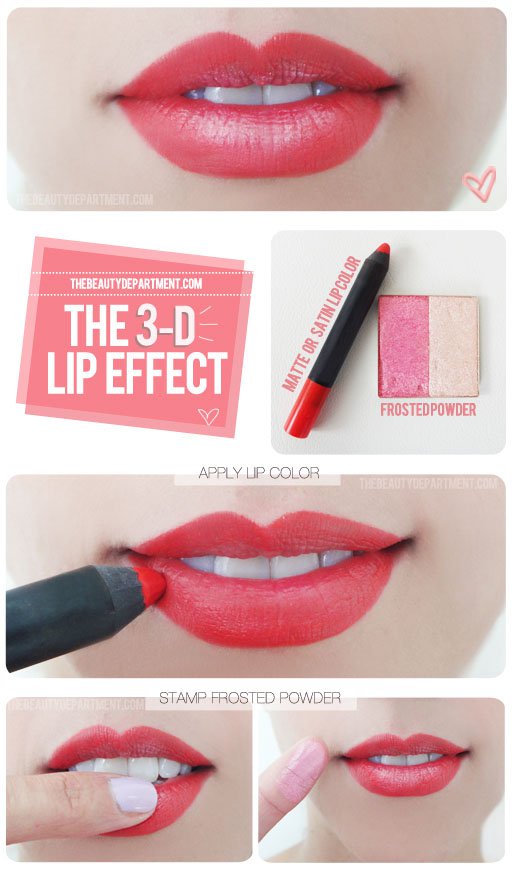 source
9. Conceal dark circles and puffy eyes the right way by creating a triangle with your cover-up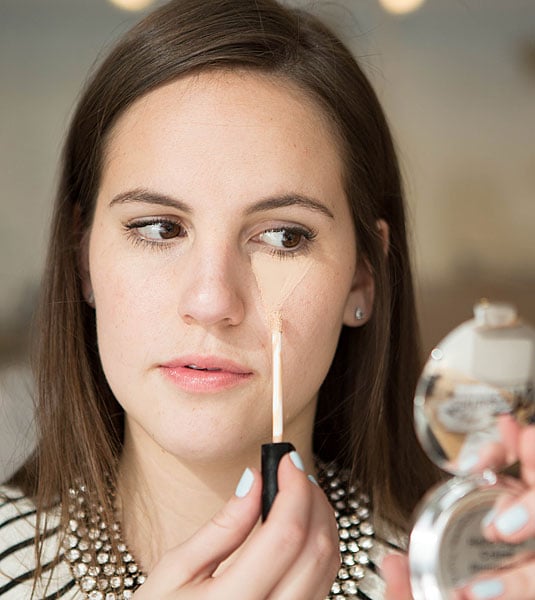 source
10. DIY Your Own Custom Lip Palette
Another makeup product trick that you must try at home is this DIY lipstick palette project. For this project you will need the following ingredients:
Palette knife or spatula
The palette itself
As many lipsticks as you can gather
Lit candle
Large metal spoon
The steps:
First, be sure to sanitize your spatula and your lipstick.
Twist the lipstick open fully. Cut a piece of the lipstick and set it aside.
Put the chunk you took from the lipstick onto the spoon.
Hold the spoon over the candle flame until it liquefies. Extra tip: do not hold the spoon too close to the flame so that you avoid the risk of burning it.
Finally, carefully pour the liquid into the palette.
Repeat the same procedure with the rest of the lipsticks until you have the entire palette filled.
11. Matte lipstick tricks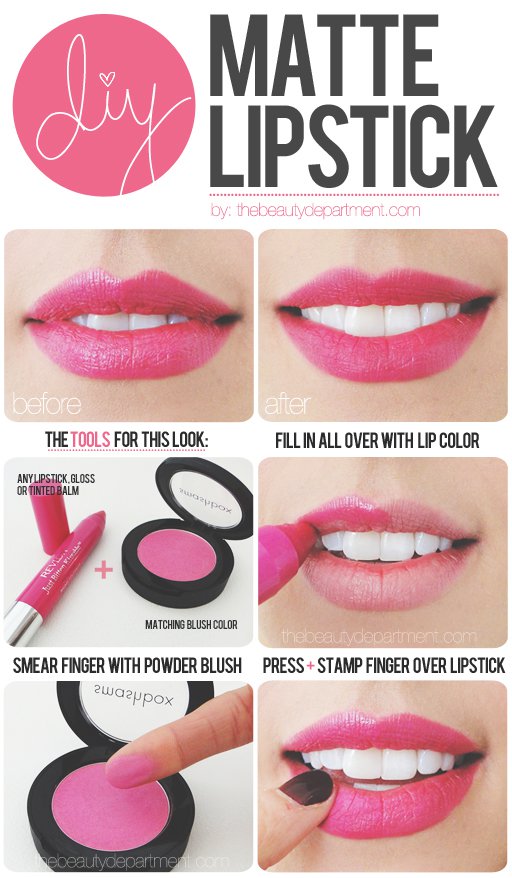 source
12. Makeup Tutorials – How To Grow Longer Lashes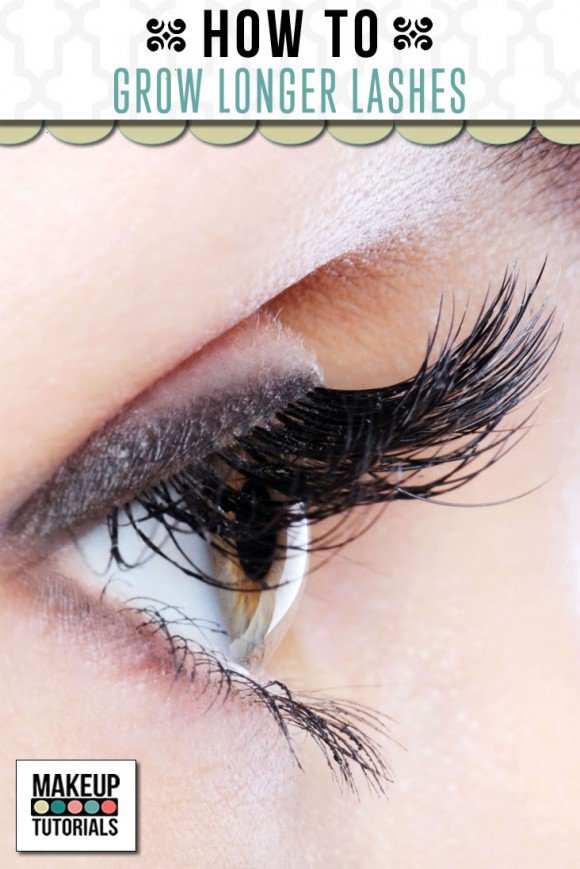 source
13. How to Tightline Eyes
Are you ready for some super-effective makeup product tricks? Using the so known invisible eyeliner technique is a perfect way to add subtle definition to your peepers. Many makeup artists consider that the tight-lighting technique is to make your eyes look bigger. But, indeed the technique is all about making your eyelashes appear thicker and fuller. So, instead of lining the skin above your lashes, all you need to do is to line the inside of the upper lash line and in between the roots of the lashes. Here are three simple steps to follow in order to get the perfect look.
First, using clean fingers gently lift your lashes upward.
Then, using the eyeliner, lightly dab in between each lash. Get as close to the root as possible.
You can stop here. Or, you can add one more step of tight-lining your bottom lash line. Then, gently lift the lower lashes downwards. Finally, fill in the gaps between each lash. Voila, done!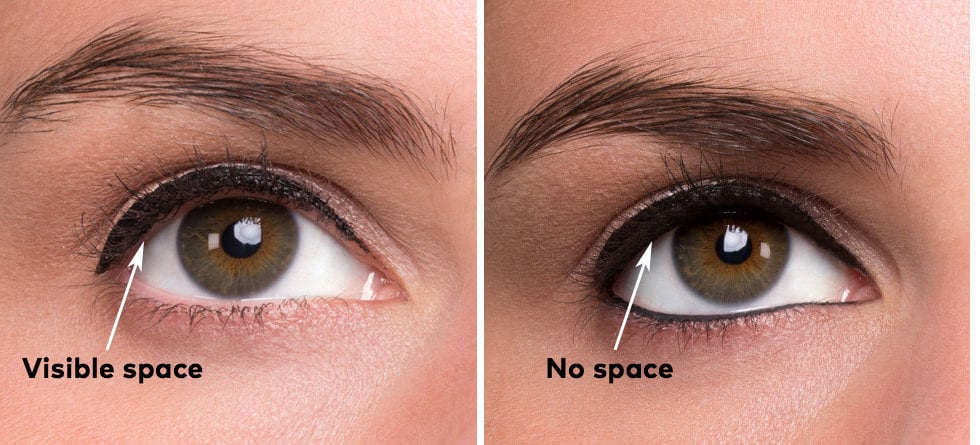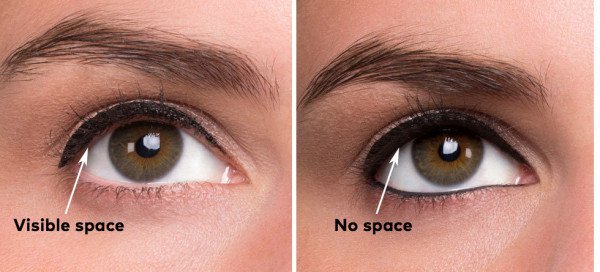 source
14. Expert Tips on Finding Your Perfect Foundation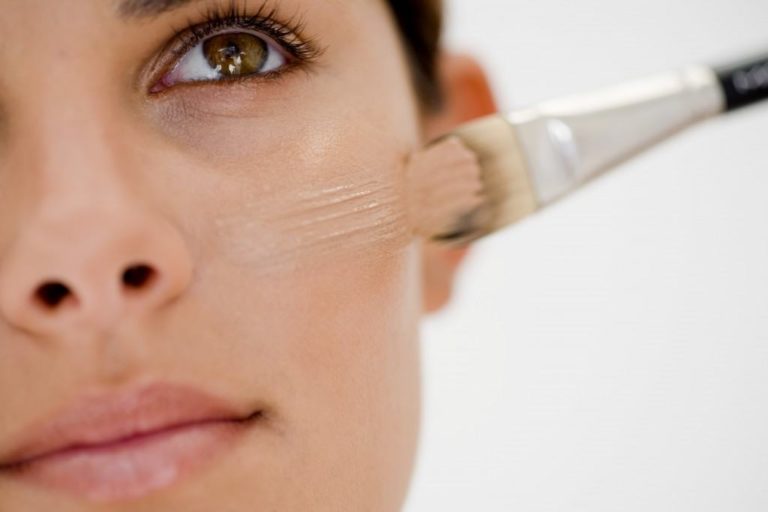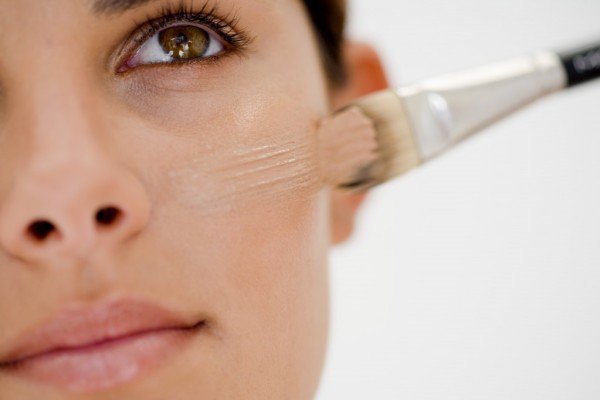 source
15. TIP: Using Concealer to Hide Dark Bags
Do you have the impression like your concealer is highlighting the pesky dark eye bags instead of hiding them? If yes, then you will be happy to read the following makeup products trick. For it, you need to use a concealer brush. The fiber of the brush is tapered and tightly packed so it perfectly fits the contours of your eyes. All you need to do is to blend a little orange pigment into your concealer. Then, using your concealer brush, swipe the color-correcting concealer under the eye in a "V" shape from the outer to the inner corner. Finally, buff the concealer on your skin. Do it until you get to the center of your lower lid, where you will want to feather the concealer for a lighter application. Easier than you could ever imagine, isn't it?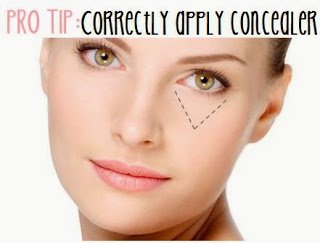 source
16. Baggy, saggy- dark under-eyes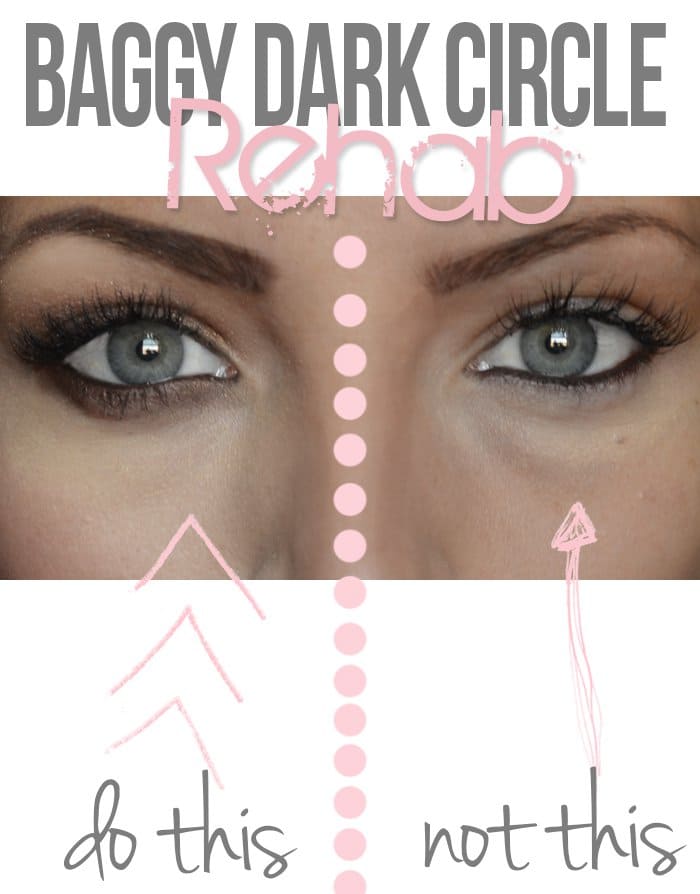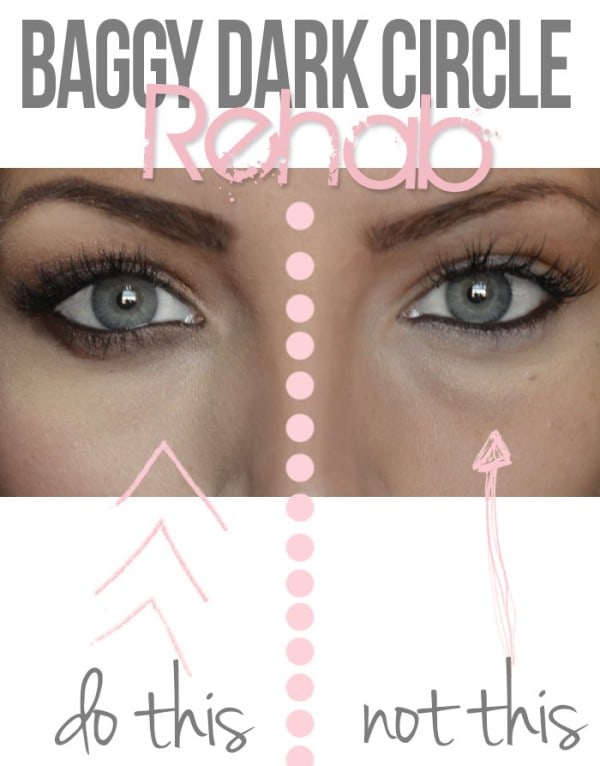 source