Hello DIY lovers! Are you ready for some new creative DIY projects? This time we are sharing with you some inspiring DIY hairstyle ideas. They are all so easy to be done, that will instantly become your everyday routine. If you hate spending hours in front of the mirror arranging your hair, then these DIY hairstyle ideas are the solution for you. They won't take more than 1o minutes from your time and you will simply adore making them before going to work in the morning. Don't miss the DIY step-by-step tutorials in the gallery below.
DIY voluminous and shiny curls
Voluminous and shiny curls look gorgeous on long hair. But, sometimes curling the hair can be a little tricky. In the tutorial back we are sharing with you one of the easiest DIY hairstyle ideas to get curly hair. One of the easiest ways to get them is using a curling iron or maybe a hair dryer and if you use it here are some hair dryer manuals. Because the heat can damage your hair, before curling with a curling iron, apply a heat-protectant product. Once you have prepared your hair for the curling process, you are only two steps apart from your curly and shining hair. Here they are:
First, do the twist. Neat the roots of a one-inch section of hair, clamp the curling iron down. Then, wrap the strands around the barrel away from your face.
In order to get perfect curls, hold for ten seconds. Then, release and let the curl cool to set. Repeat the same procedure with the remaining section of hair. Voila, you are done!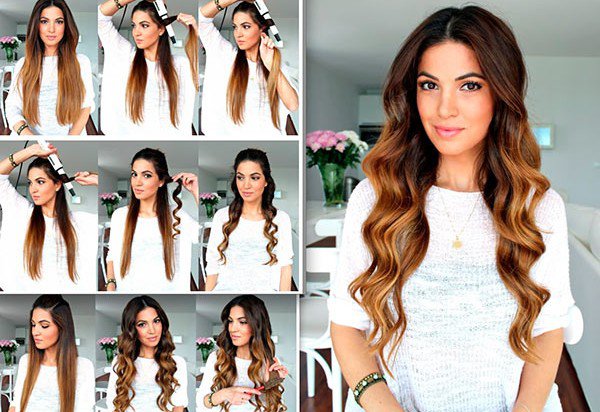 source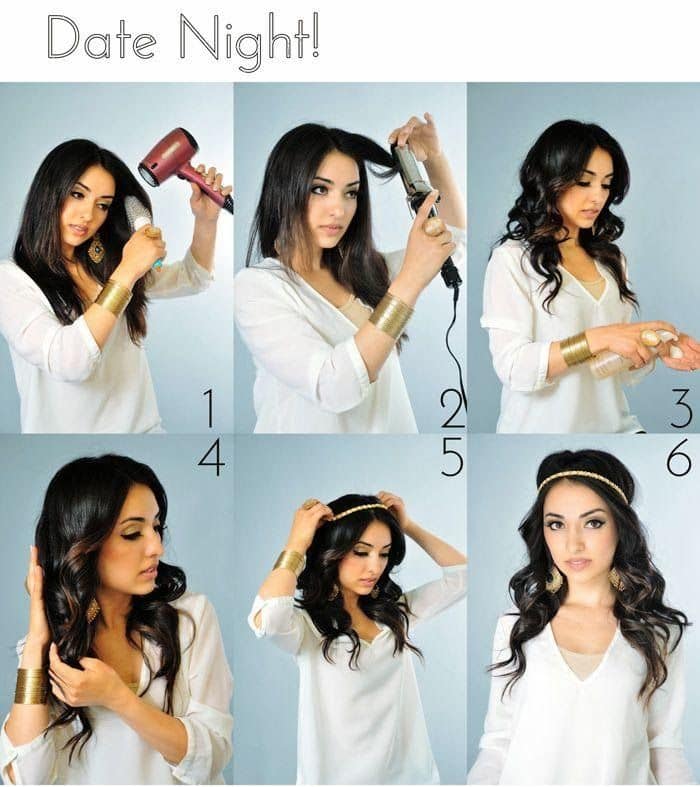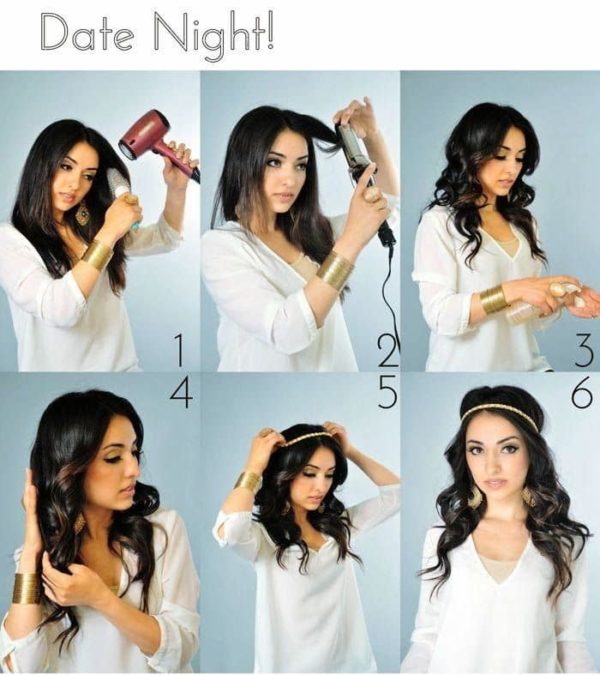 source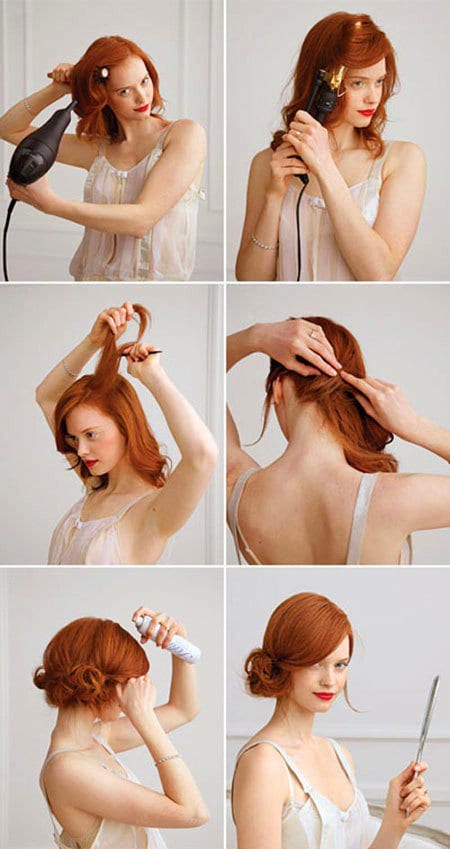 source
DIY messy bun tutorial
Messy bun may look a bit neglected when you first look at them. But, they are also so versatile that you will simply adore them. DIY messy bun tutorials are among the easiest DIY hairstyle ideas you can ever try. There are only a few steps you need to follow to get your messy yet chic hairstyle.
First, put your hair into a loose and relaxed ponytail.
Separate the hair into a few different sections, carefully.
Tease the sections that lack volume.
Bring all the sections together and carefully wrap them, into a messy bun.
Add a touch of hairspray to make sure the bun will stay in place for hours. You are done!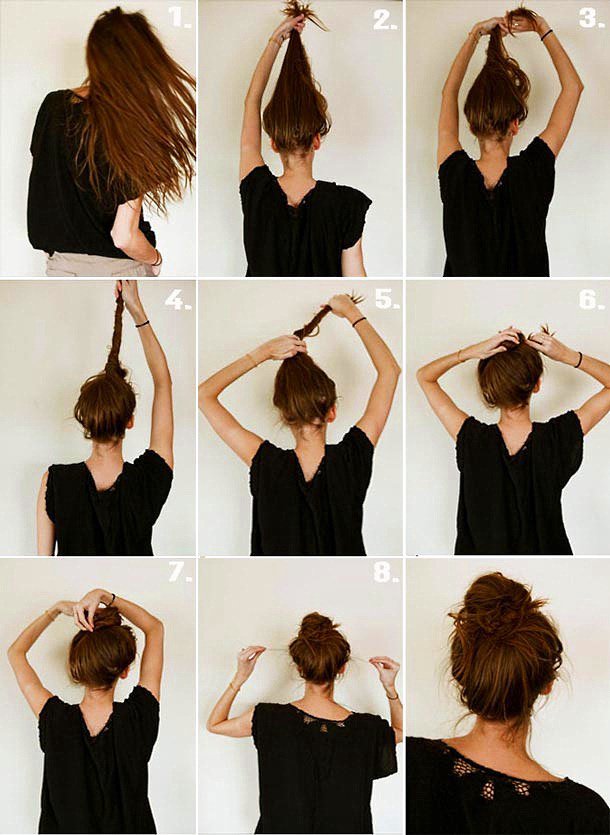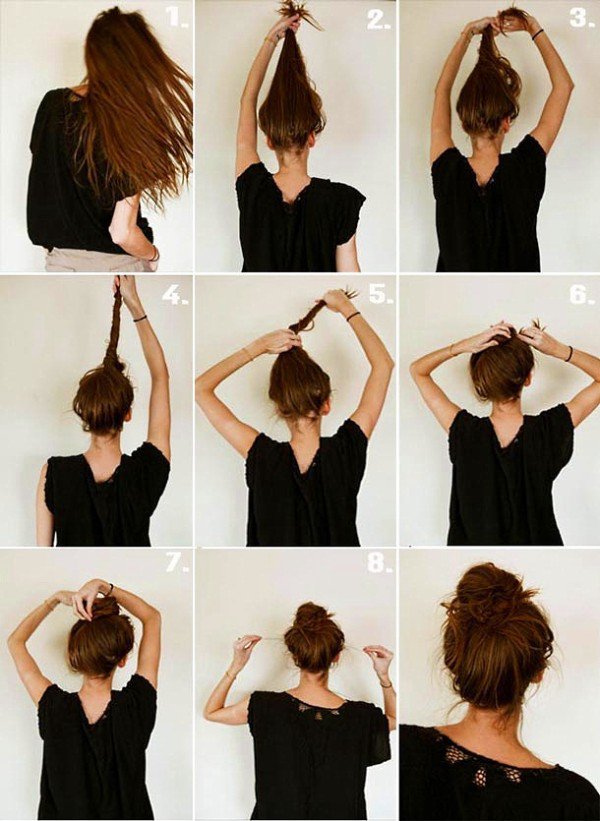 source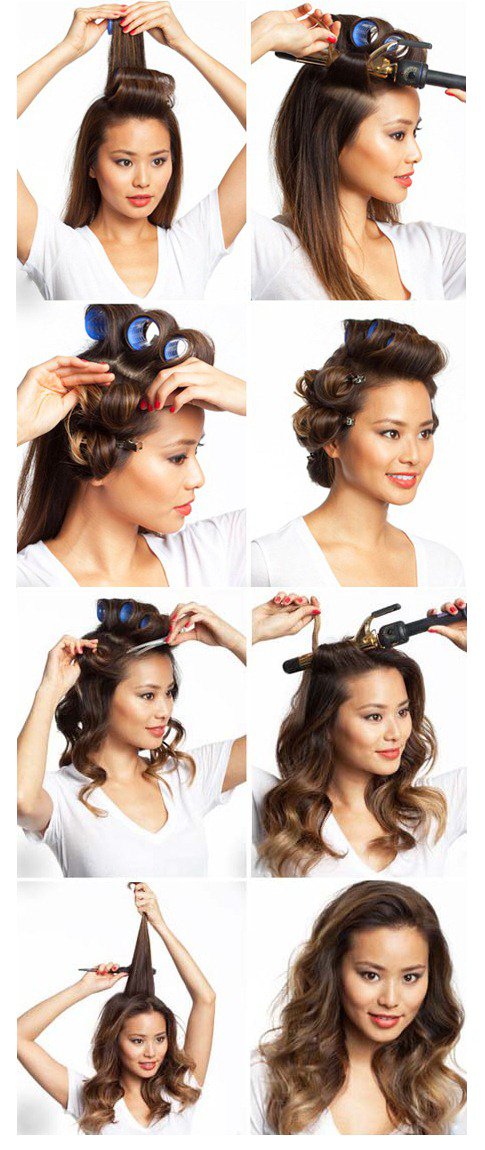 source
Messy yet sexy DIY bridal hairstyle
Are you searching for some easy DIY hairstyle ideas for your wedding day? Don't miss this bridal hairstyle tutorial. It is a perfect choice for a spring or summer wedding party when the temperatures rise high. You will simply adore this a little messy, but still sexy bridal hairstyle. Here is how to get the look.
Curl your hair using hot rollers.
Section out the desired bangs. Then, tease a crown area of your hair.
Take a part of your hair from the left side twist and gather hair towards the center. Secure with a bobby pin.
Repeat the same procedure with the right side. Leave some loose strands in the center.
Take the remaining loose strands and separate them into three different sections.
Twit and roll the hair up to the desired position with every single section of hair. Secure with a Bobbi pin.
Add some bridal hair accessories and clip right above the pinned hair.

source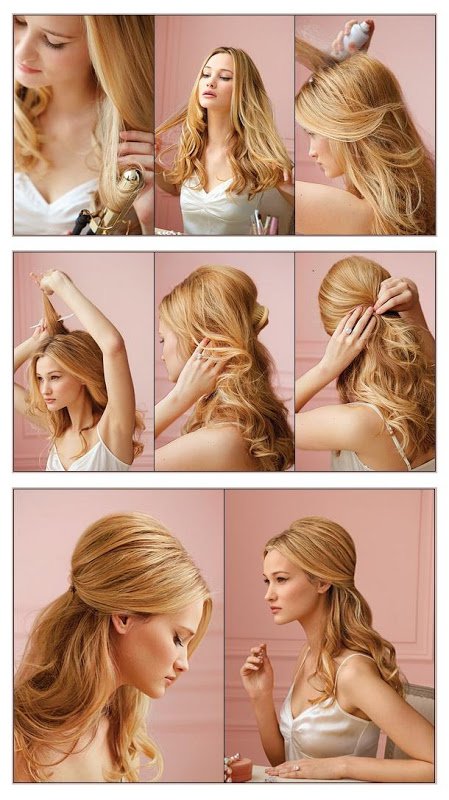 source
Messy sock bun
If you are searching for one of the easiest DIY hairstyle ideas ever, you have already found it. This messy sock bun is a perfect hairstyle for both casual and formal occasions. The best is that you can make it on your own by following some easy steps. Here they are:
First, tie your hair in a high ponytail using an elastic band. Leave out your bangs.
Insert a donut band at the base of the ponytail. You can make it on your own with old socks.
Let your hair fall over the donut band. Arrange the hair around it. Take care it covers the band completely.
Using an elastic band, secure the covered hair in place.
Twist the rest of the hair around the base of the bun. Pin it in place using Bobbi pins.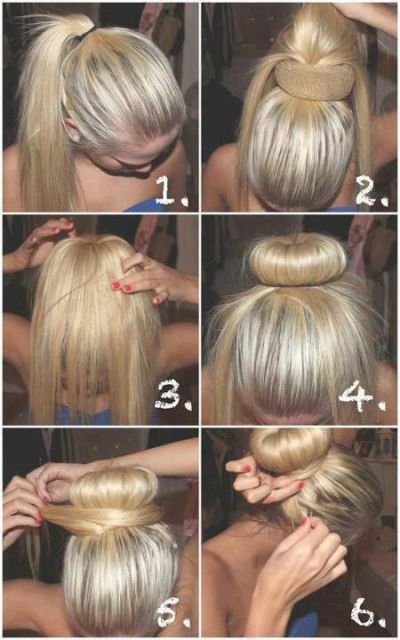 source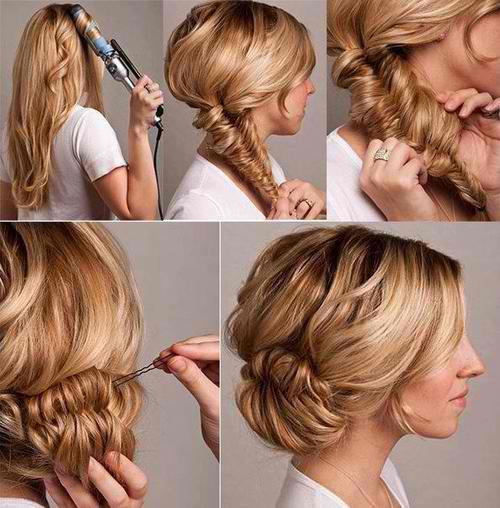 source
French braid bun hair tutorial
Braids are an absolute hit. They are never out of fashion. In the tutorial below see how to make a great variation of the French braid bun. This is definitely one of the easiest DIY hairstyle ideas ever. You will fall in love with it immediately. Here are the steps you need to go through to get this eye-catching hairstyle.
First, part your hair.
Then grab a small section of hair and split it into three parts.
Start French braiding the hair. Make sure to raid diagonally across the head!
Secure the braid with a hair tie.
Roll the finished braid up and in creating a little bun.
When you finish with the bun, secure it using Bobbi pins. Secure next to or above the ear.

source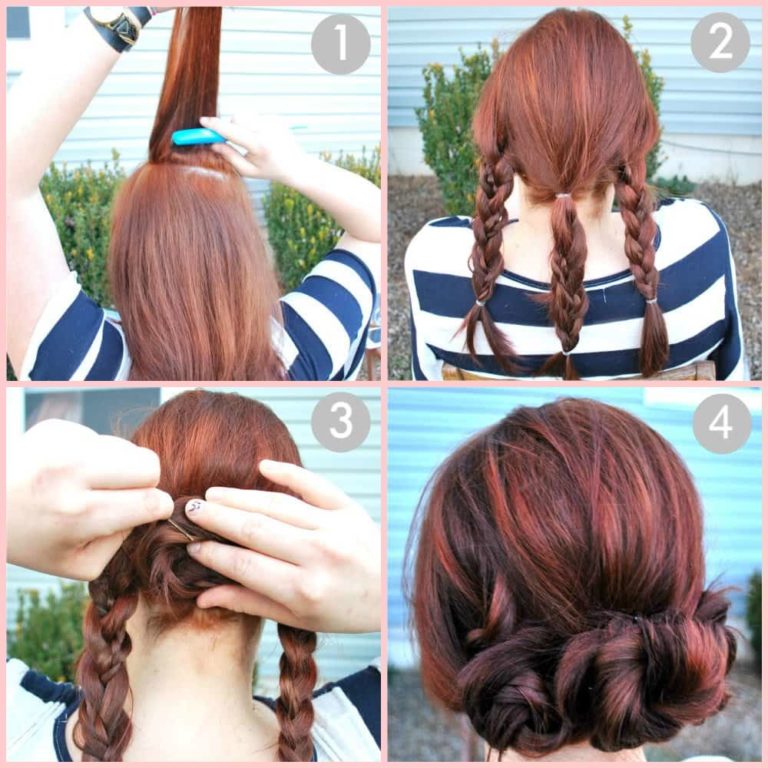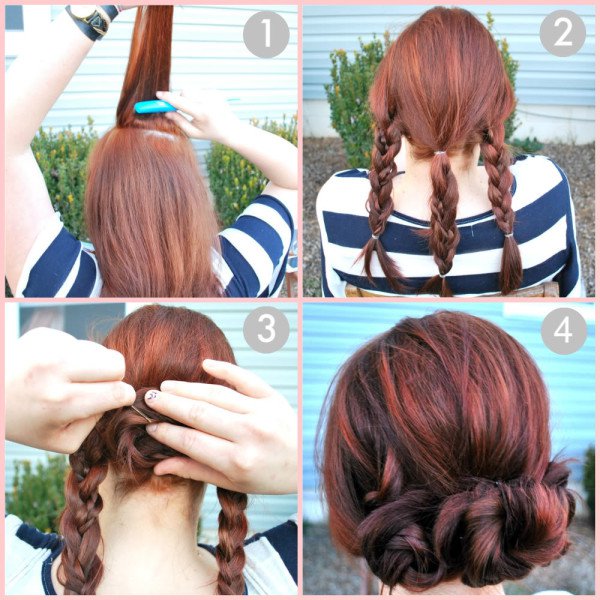 source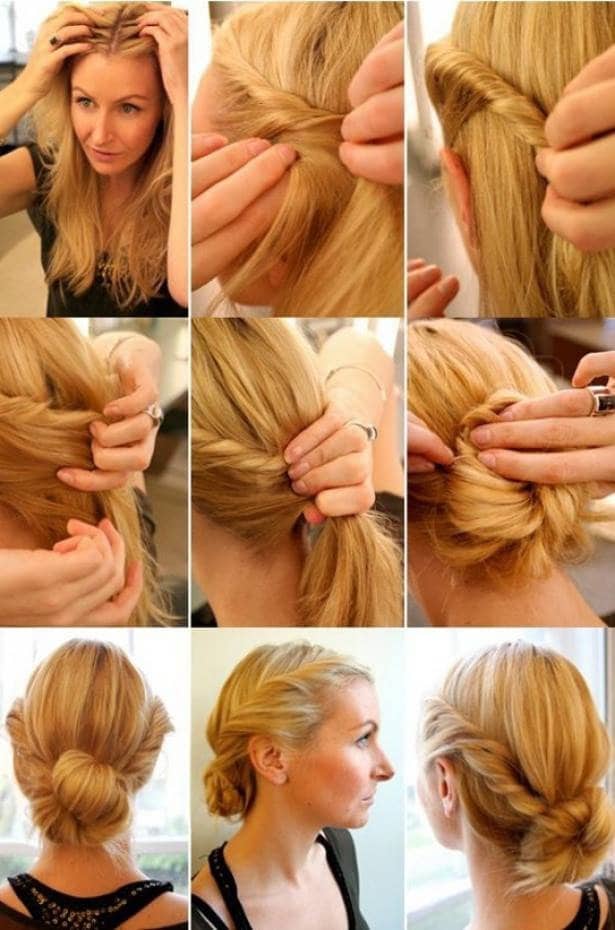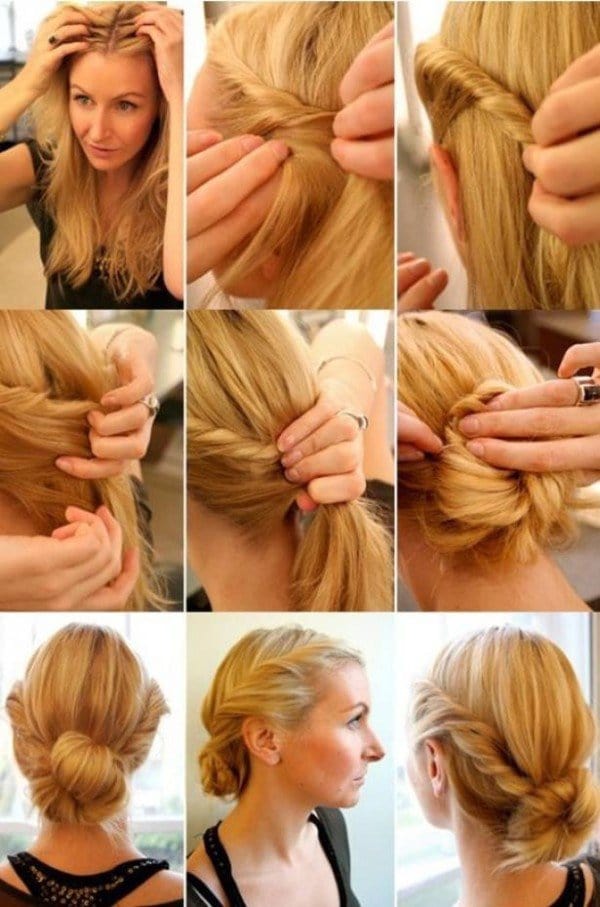 source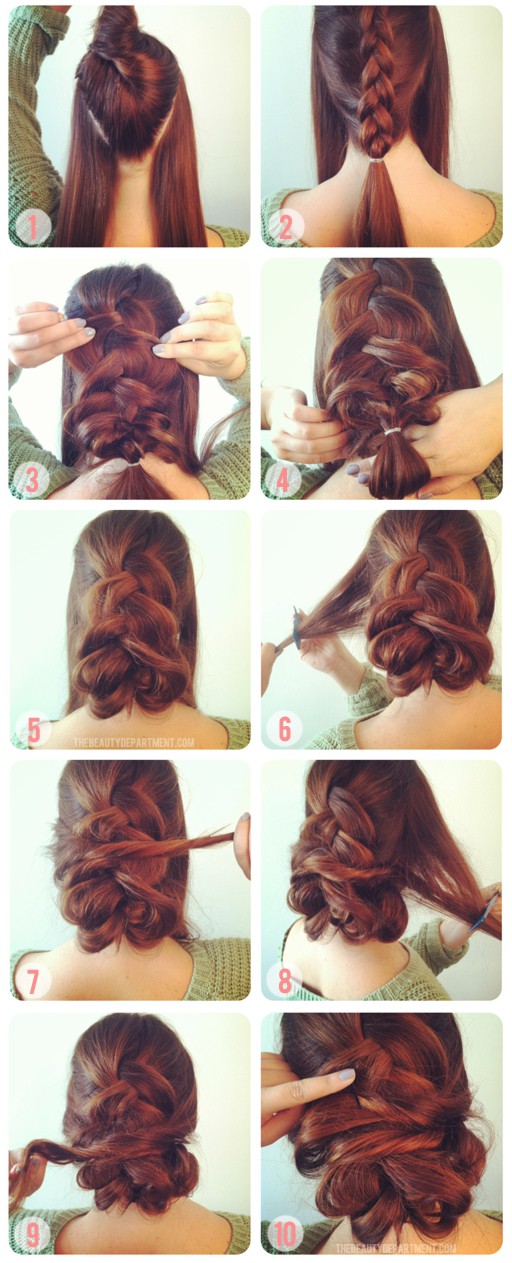 source

source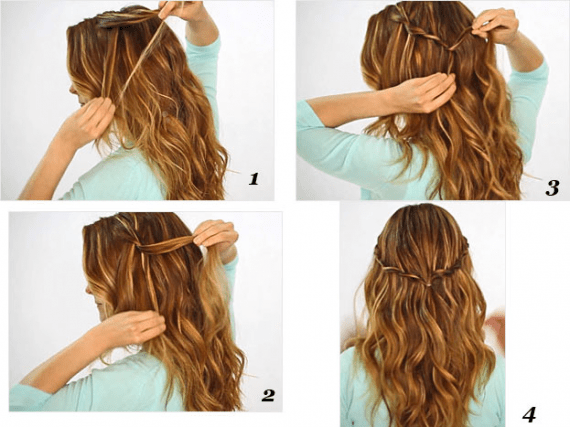 source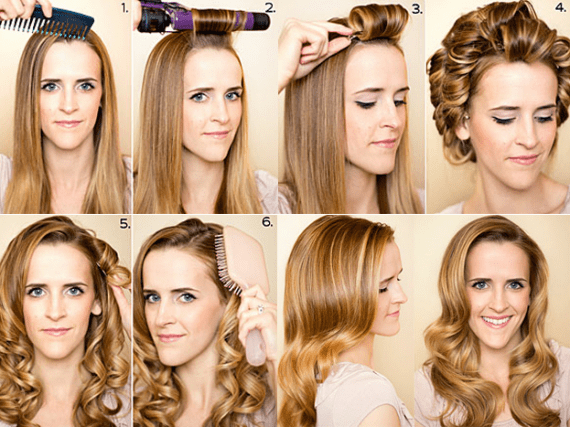 source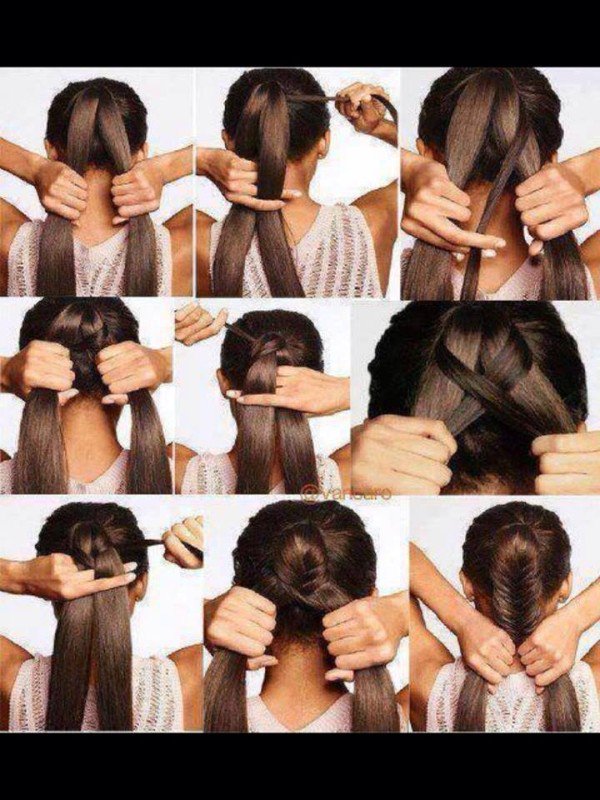 source