Winter is coming! Even if you though winter feels like it is really far away, it will be snowing and chilly before you even know it. If you are looking for a way to look stylish even when the temperatures fall below zero, don't miss these inspiring Polyvore outfits resented below. We are landing you a helping hand in styling the warmest and chicest winter outfits for the upcoming freezing days. Even if it is cold outside, there is absolutely no reason why you can't look amazing. We invite you to check these warm and trendy winter outfits via Polyvore. Polyvore outfits were the inspiration for many women around the world for so long time before the platform shut down.
For today's article, we have selected some stylish combinations that are perfect for your casual yet still very everyday outfits. Before you scroll down the gallery and get inspired on how to style your next winter look, learn everything about Polyvore and why women get absolutely crazy about Polyvores outfits.
What is Polyvore?
In fact, what was Polyvore, because the platform doesn't exist anymore? It was the most popular mood board design software catered to fashion lovers and interior décor enthusiastic alike.  Polyvore made it possible to acquire product images from any website thanks to its clipper tool, one of the features that made it so famous. This tool could keep the track of the URL o the product so it could easily be linked back to the original product's website. Thanks to this tool, Polyvore became an excellent tool for brands to market their products.
However, the biggest popularity of Polyvore was mainly due to the fans' community around it. Polyvore outfits were visited by around 20 million unique visitors per month in May 2014.
Why did Polyvore shut down?
The reasons for the sudden shutdown of Polyvore are not publicly known. In 2018, the Canadian company SSENSE bought Polyvore, and a few months later, it discontinued its services without any special warning. The sudden shutdown of Polyvore left a void in many of its fans.
There may not be new inspiring Polyvore outfits, but we can still use some of its older ones to get inspired in styling new fashionable looks. Here are some of them you must copy this winter.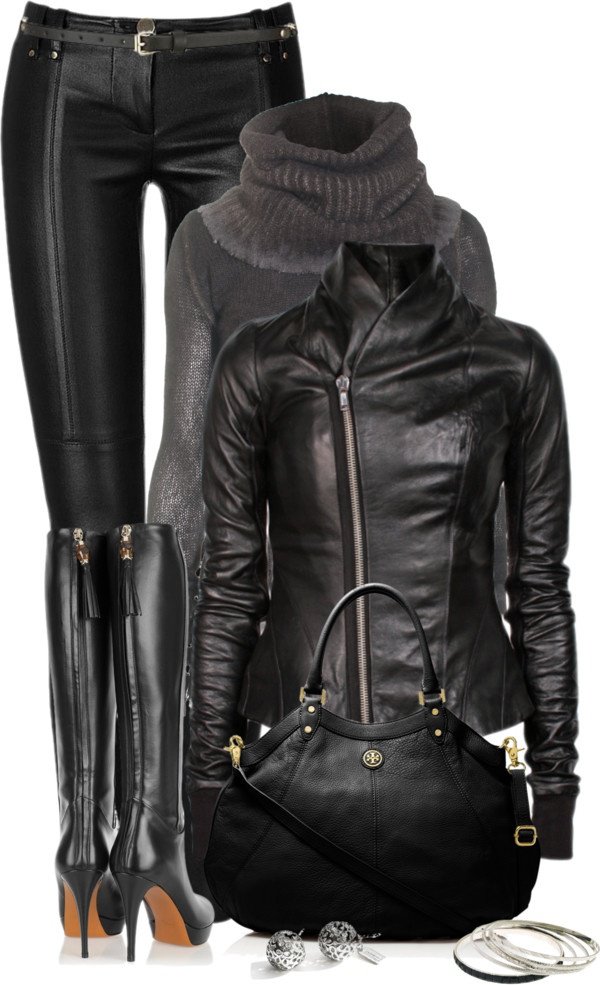 source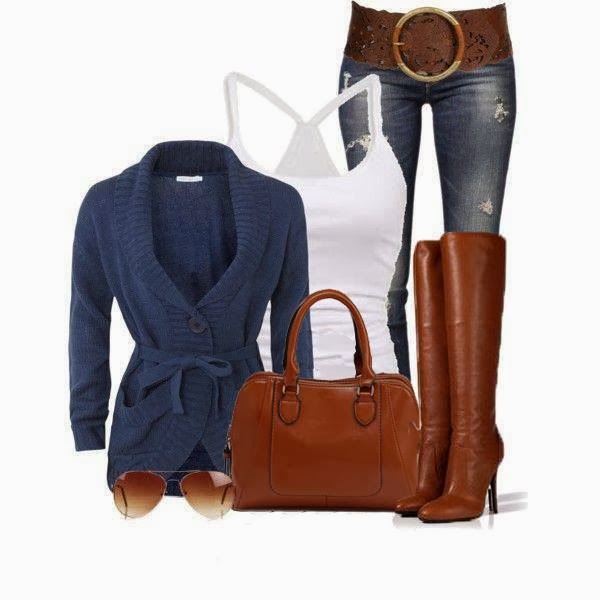 source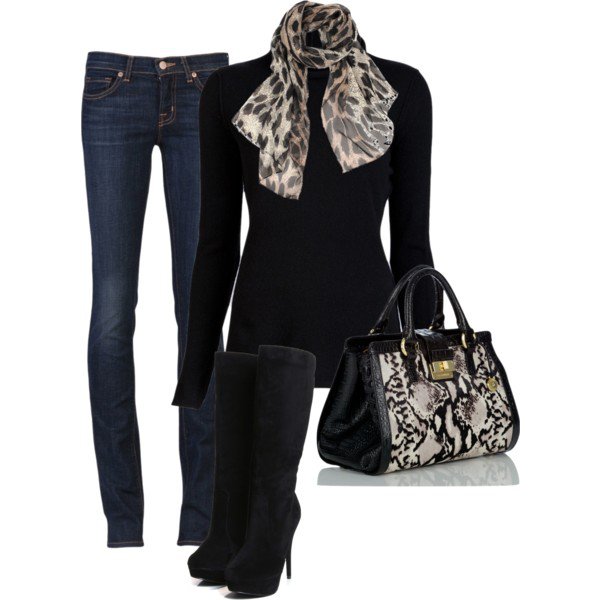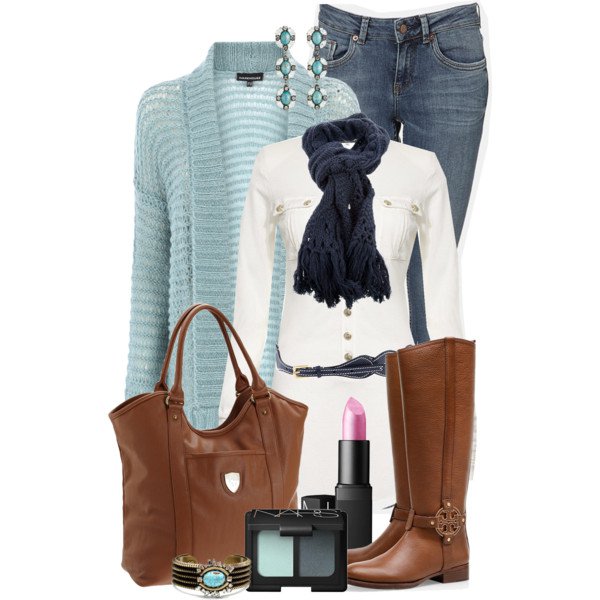 source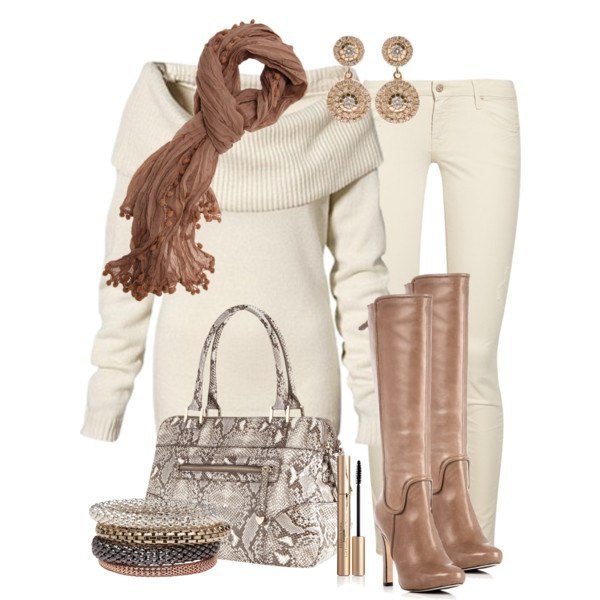 Business casual winter outfit
If you have doubts about what to wear to work when the weather becomes freezing cold, then we are presenting some inspiring Polyvore outfits to help you solve your dilemmas. This business casual outfit is a life savior if you can dress business casual for work. If wearing skirts during winter is not your thing, then change the skirt with warmer options. Wide-leg pants are a perfect alternative. Wear them with a button-down shirt or with a knitted sweater. Or, layer the knitted sweater over a blouse and stay even warmer. Finish the look with high heel boots for a more elegant touch.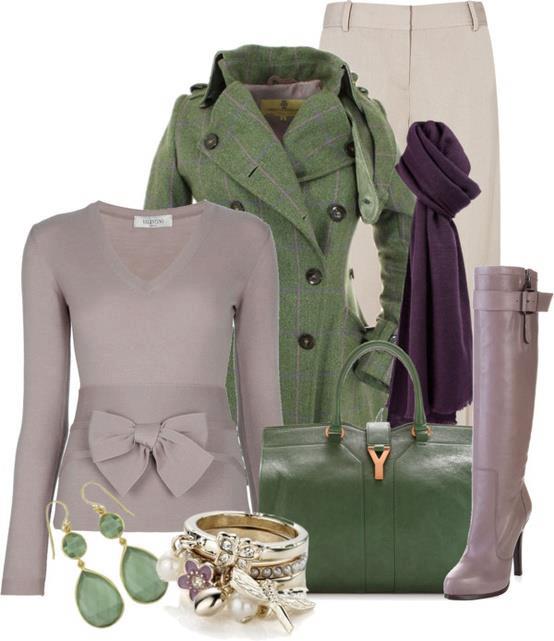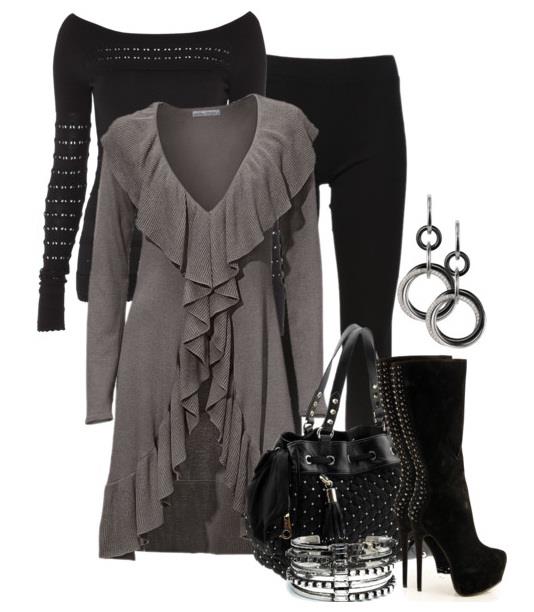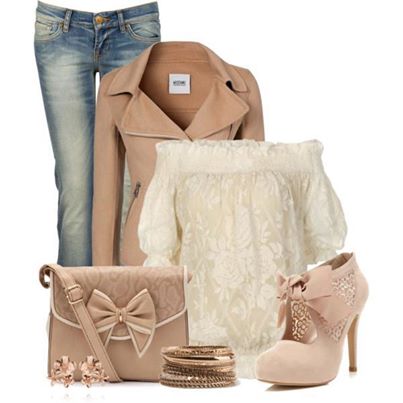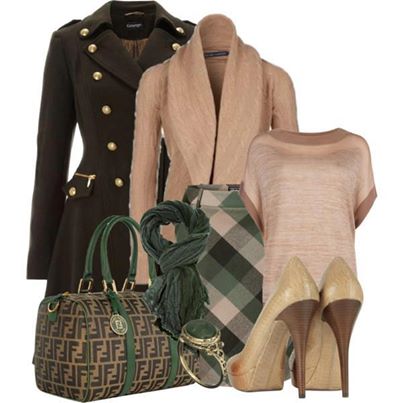 Casual winter outfit
Winter days can be sunny sometimes too. When you get the luck to enjoy the sun rays during winter, the best is to enjoy it to the maximum. Go out and take all the vitamin D the sun is offering you. In order to stay stylish while taking your sunny winter adventure, we recommend you try some casual Polyvore outfits. One of them is presented here. Dark jeans and a knitted top are always the winning casual combination. And, because it is still winter and the weather can get chilly at any moment, don't forget to bring your scarf. Boots are always a good choice, but for warmer days you can still enjoy wearing your sneakers.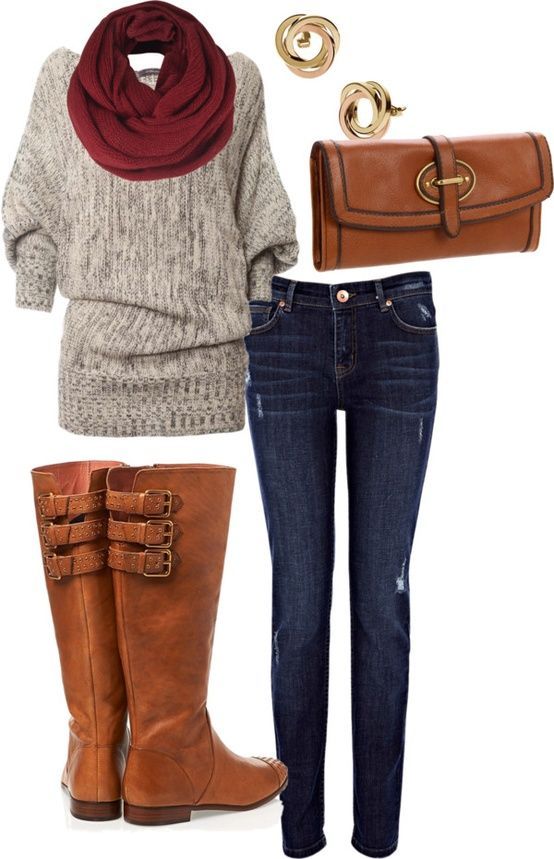 source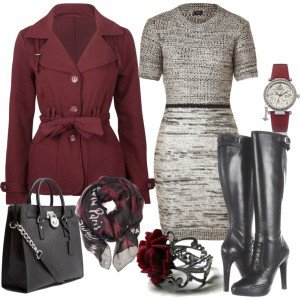 source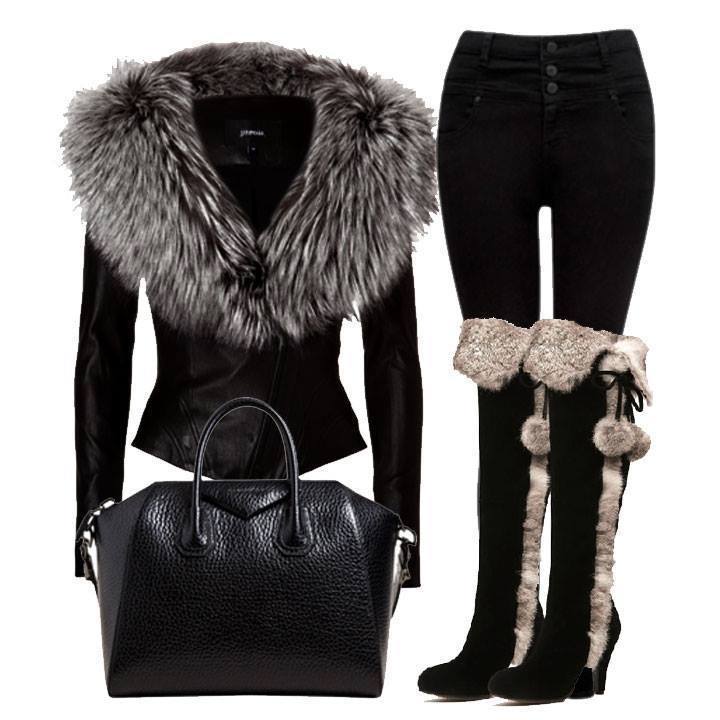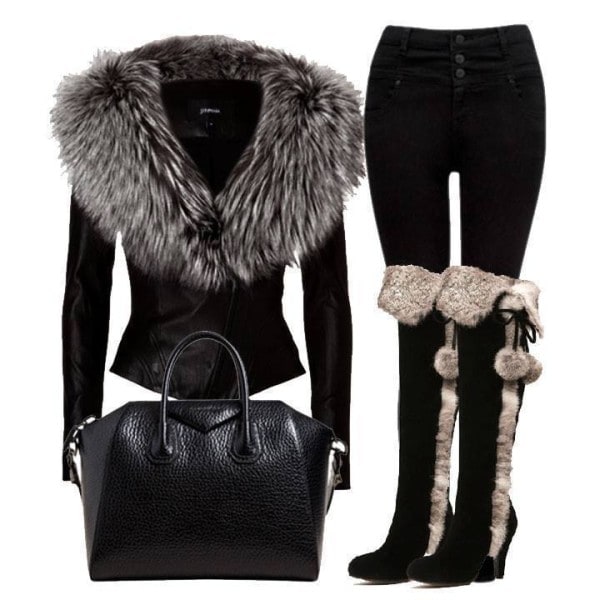 Dressy and bundled up outfit
If you like layering (and you definitely do, because it is freezing cold outside) this outfit is the right choice for you. Choose a long-sleeved shirt and pair it with a pencil skirt. Add some riding over-the-knee boots to add some extra warmth. Finish the look with a plaid scarf and a pea coat to keep yourself warm and stylish.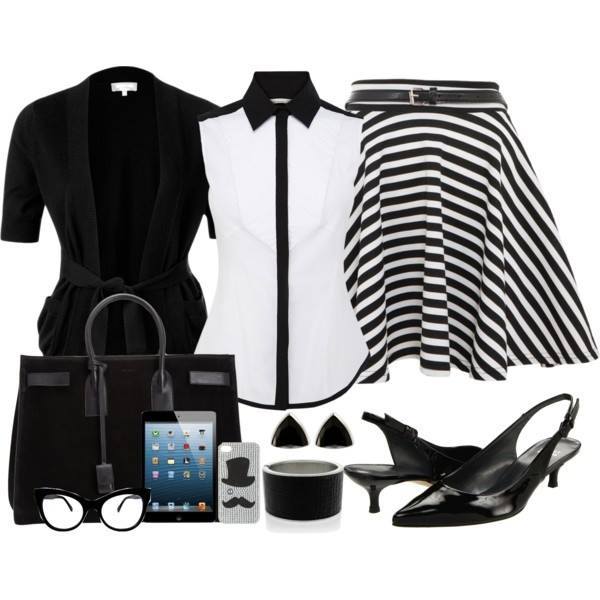 Dress Christmas outfit
Winter is the season of the holiday. Christmas is the biggest holiday in the whole year, and women want to look amazing for it. If you want to get dressed up for Christmas then we recommend you to wear some dress. Choose one in shades of red and white, or the timeless black for a more festive look. Don't forget the tights or the leggings under them. Heels will add a touch of sophistication to your festive look. If you still want to keep things more casual then choose boots instead of heels.
Did our gallery with Polyvore outfits inspire you enough? We hope you liked the outfits we selected for you. Don't miss copying some of them for warm and stylish winter.