You have made an appointment at the manicurist and you have no idea which nails art design to choose? Don't worry at all. We are here to inspire you with our selection of the most timeless nails are design ideas of all time. Scroll down the page to find the biggest trends in manicure design for the season. There is something even for the women with the most delicate taste, so we are sure you will find the designs that best suit your preferences. Enjoy and get inspired!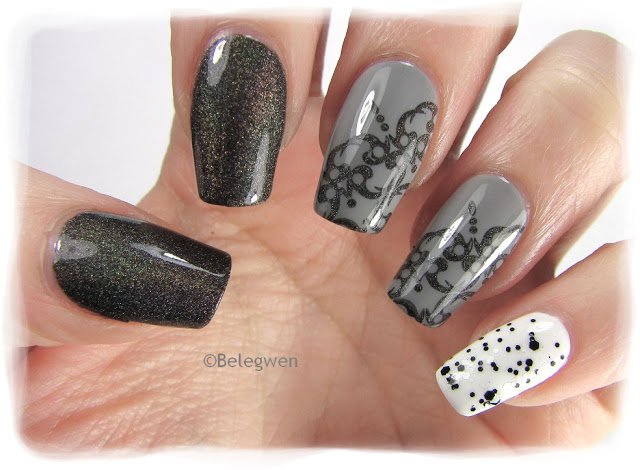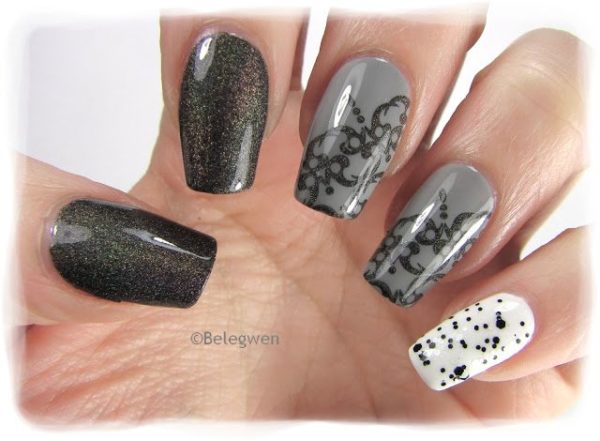 source
Black and gold nails art design
Are you a fan of brighter colors on your nails? Maybe, a warm red? Most women are! But, sometimes all you need to do is to escape the routine and go for something different and fancier. This season, fancy go for black and gold nails. There is something mysterious in the black-colored nails. Most women would never decide to paint their nails black.
However, when adding some gold details over the black nails polish base, things change a lot. The nails get instantly a more elegant and sophisticated look, that modern women would definitely choose to wear. Don't miss trying this trend and add some dose of luxury to your fingertips. There are endless options for how you can wear the trend. Go for all black and all gold nails. Try a black base with gold tips for an alternative French manicure look. Or try some gold prints over the black base. It is absolutely up to you. Also, don't doubt to mix more different techniques.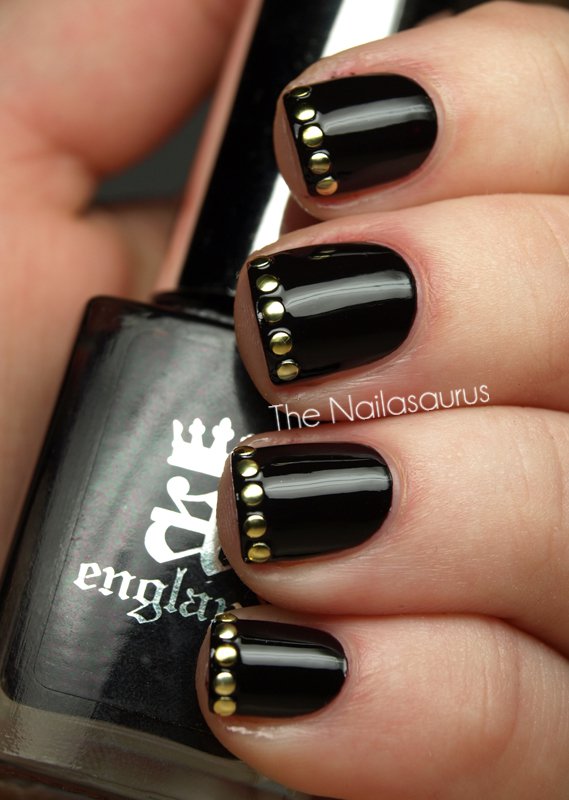 source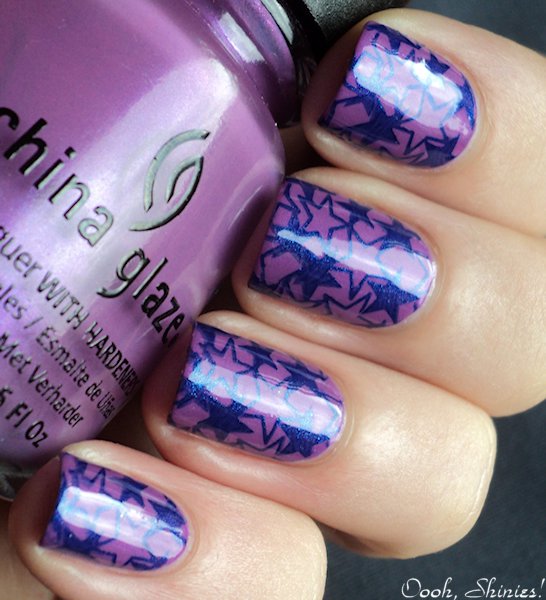 Glitter nails art design
Are you in for some nail are design that will give your nails the undeniable WOW factor? Glitter nails are the right choice for you. Whether it is an ever-so-sigh sparkle or a full-on bedazzlement, glitter nails will always grab the attention of your nails. They are so popular, especially during the holiday season. If you are searching for some New Year's Eve nails ideas, you will definitely find glitter nails on the top of your research list. There is something magical in the sparkling nails that boost your festive spirit. However, glitter nails can be worn all year round, too. You will get all the compliments for your shining, shimmering nails no matter the season.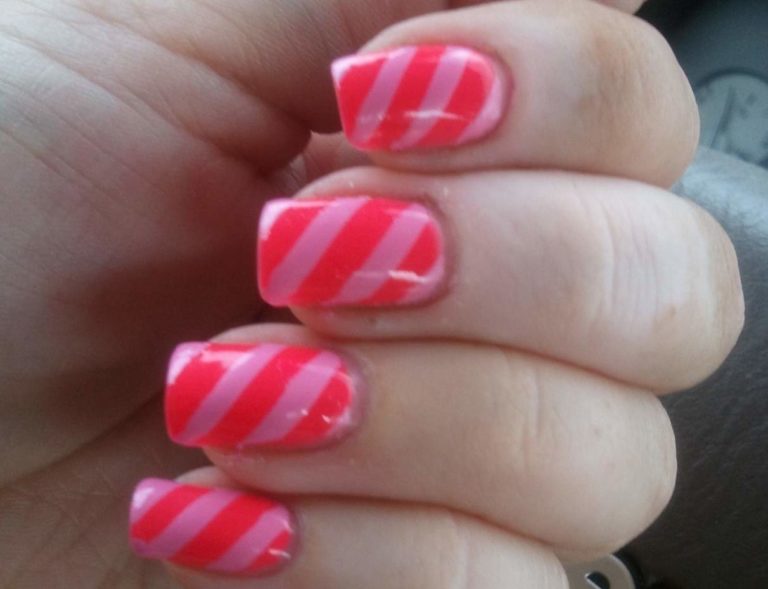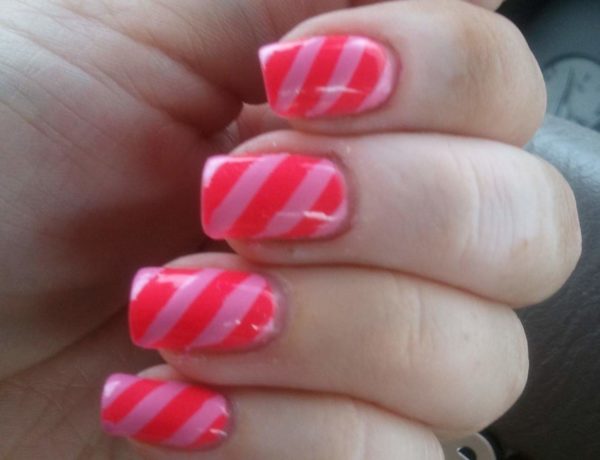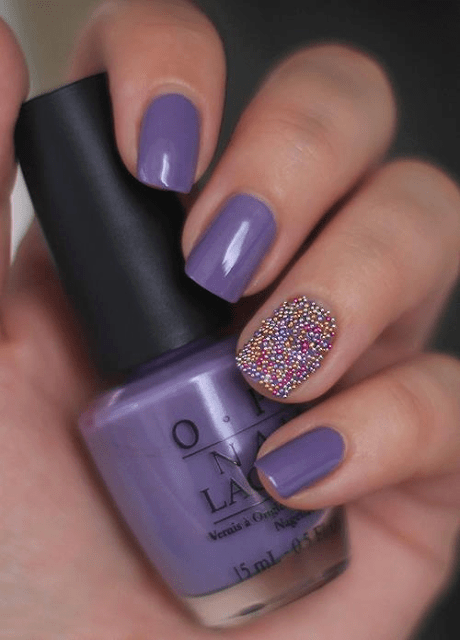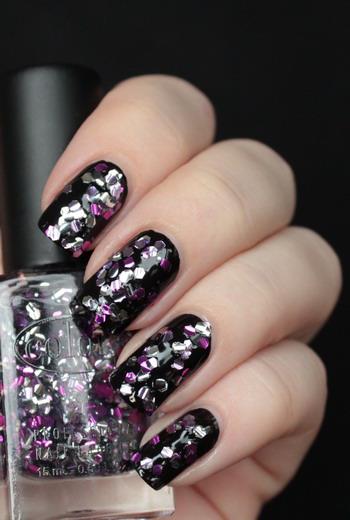 Animal prints nails art design
Are you looking for some creative nail inspiration? If you are an animals lover, then you will definitely adore this animal printed nails art design. Consider this nail look for your next manicure, because there is one thing that is certain: animal prints are everywhere around us, and are increasingly popular. There are many ways that you can express your love for animals and this is one of the best ones. Whether cheetah, leopard, zebra, or cow, you can experiment with many different animal prints when it comes to manicure.
Cow print has been very popular among Instagram fashion influencers this season, so if you want an untypical black and white manicure, here you go. The timeless leopard print is also a perfect option for the fall season when everything around (including your outfits) is in the shades of brown, nude, and black. Mixing prints is also very popular, so you can look chic by mixing a classic French manicure with an animal print. This look is perfect to be worn all year round and can perfectly match any outfit you style.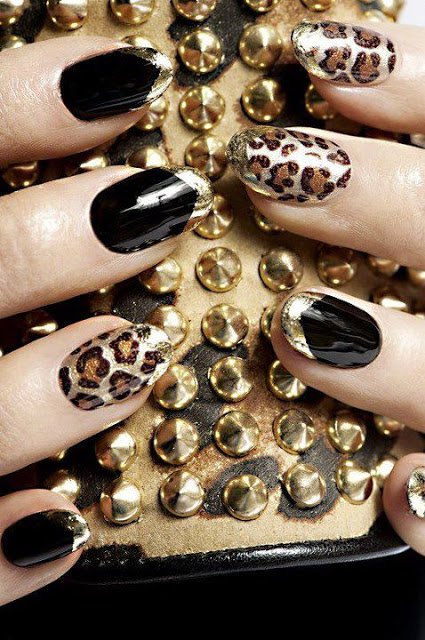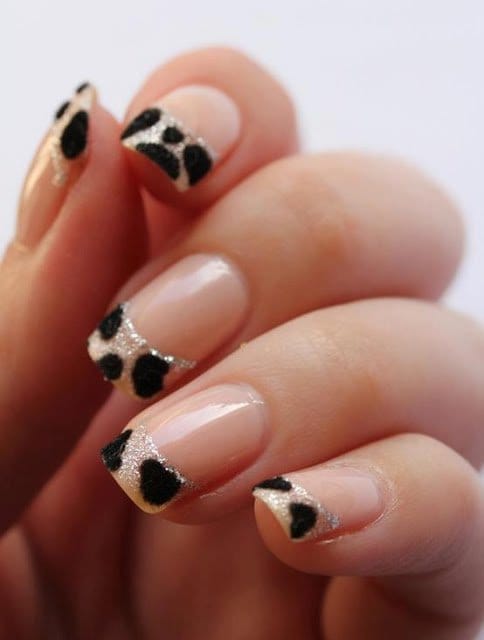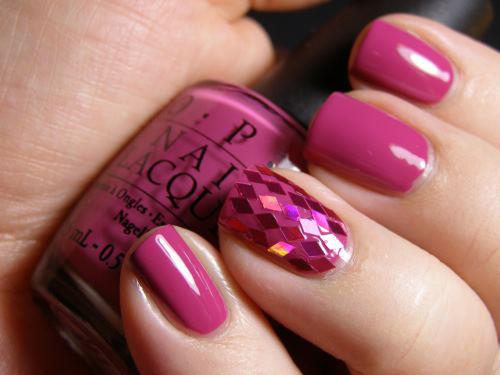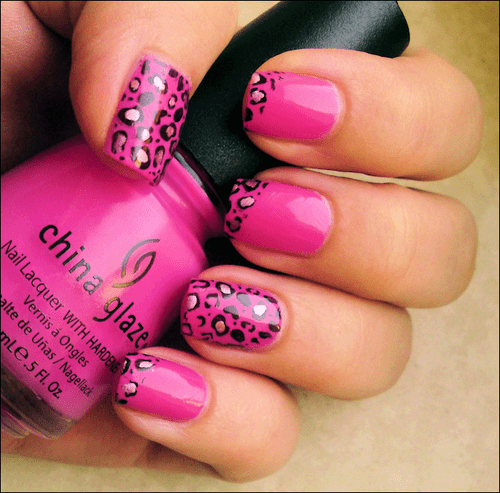 French manicure
A French manicure is definitely the most classic nails art design of them all. It will never be out of fashion. Perfect for a clean, crisp, and stylish finish to any outfit, the French manicure is the favorite choice for most women no matter the season or the occasion. Most brides-to-be choose it as their wedding nails art design because of its pureness and the choice of colors. You can always keep to the basics and try on a simple and classic French manicure. Or you can experiment with adding some details and "season" your French manicure. For example, you can try some patterns for your index finger while keeping the rest of the fingers in a classic French manicure. A little add of details can make e meaningful change of your nails loo. Remember that everything is in detail.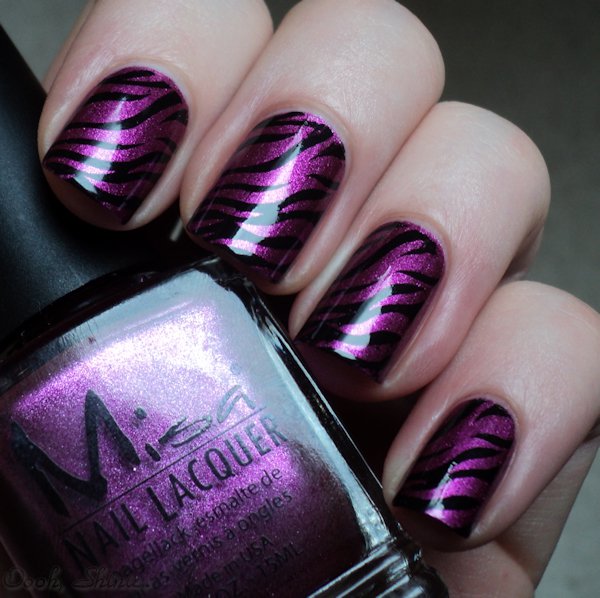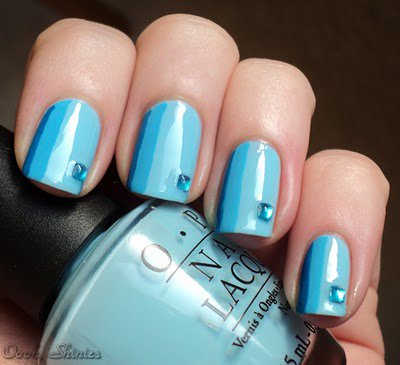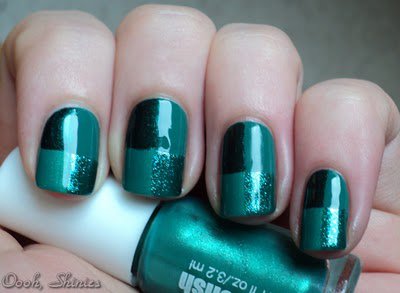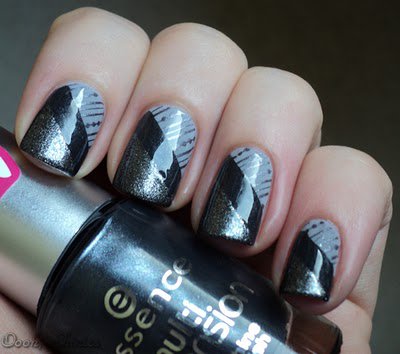 Floral patterns
Are you lacking inspiration for your next nails art design? Keep to the classics! Floral patterns are definitely among the nails art design ideas that are always IN. You can never go wrong with floral prints. A delicate floral pattern is a perfect choice when it comes to spring or summer manicures, but you can rock it even during colder seasons. Choosing the right hues and shades is essential for a floral print manicure. You may want some full coats of color or negative space accents. No matter which ones you choose, there is nothing more eye-catching than a beautiful landscape with blooming flowers on your nails. Floral nails are so feminine and timeless. Don't miss trying the trend when the sun starts to shine.