Are you searching for the perfect New Year's Eve nails? Glitter nails are so festive and fun that you will definitely adore wearing them during the holiday season. There is something magical about the glitz on your fingertips that will put a smile on your face this winter. Going to a Christmas party? To a New Year's Eve celebration? Glitter nails are a hit choice for every festive occasion. They are a perfect choice even when there is no special occasion indeed.
How to get your glitter nails at home
Do you know what is the best about getting your glitter nails done? The fact that you don't even need to visit a manicurist. You can have your glitter nails done at home. The process may require some special tools and techniques, but it is nothing you can't handle with. You will need a base coat, polis in the base, and glitter colors you like to paint your nails in. Also, for a more eye-catching look, you will need some glitter powder, a topcoat, a small brush to clean the polish off the skin the nails, and a polish remover to clean up messy edges.
It may seem a little complicated to you at the beginning, but believe us, getting your glitter nails is simpler than you can imagine. All you need to do is to paint the nails with a clear base coat, then roll the nail in the glitter while the polish is still wet. You can also sprinkle the nail onto wet polish too.  The best about your glitter polish is that it is not like regular polish because it is invisible and shining below are some of the most eye-catching festive glitter nails art ideas. We invite you to try some of them for the upcoming holidays.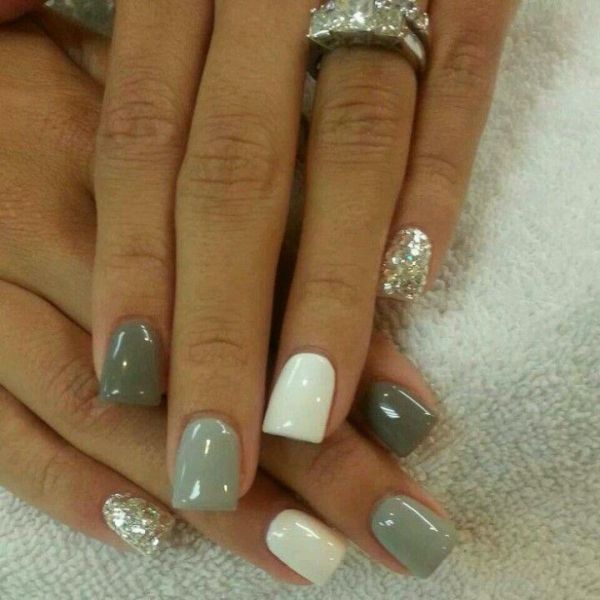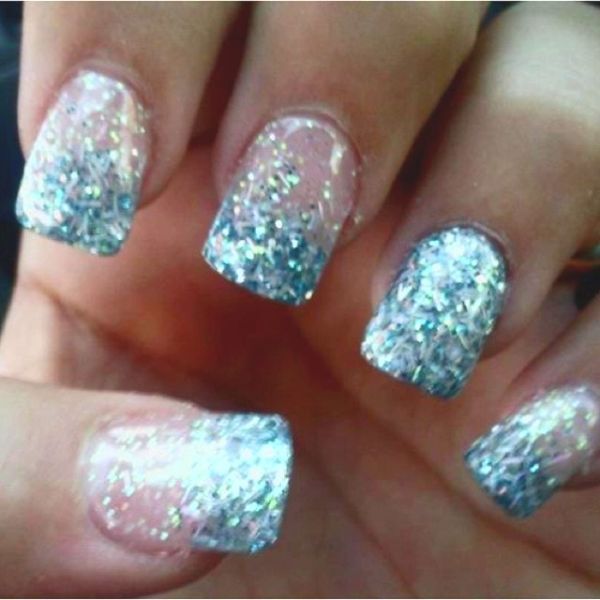 Nude with sparkly glitter tip nails
This manicure idea is perfect even when it is not the festive season. There is only one thing you need to consider first before you try this nails art design: to have long nails! Paint the nails with a basic nude jelly polish. The glitter is multi-shaped in silver creating an ombre effect. This nail look is something close to the classic French manicure with the difference that it is not using white for the tips, and the tips are not so strictly defined. Instead, they look like they start at the middle of the nail getting in intensity at the top of the nail.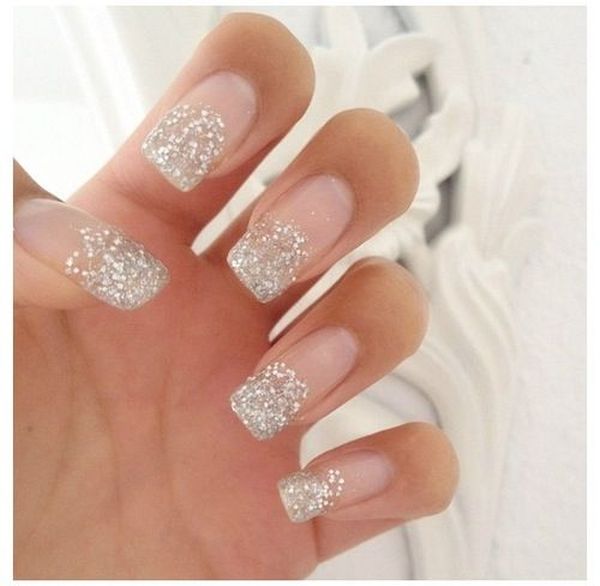 source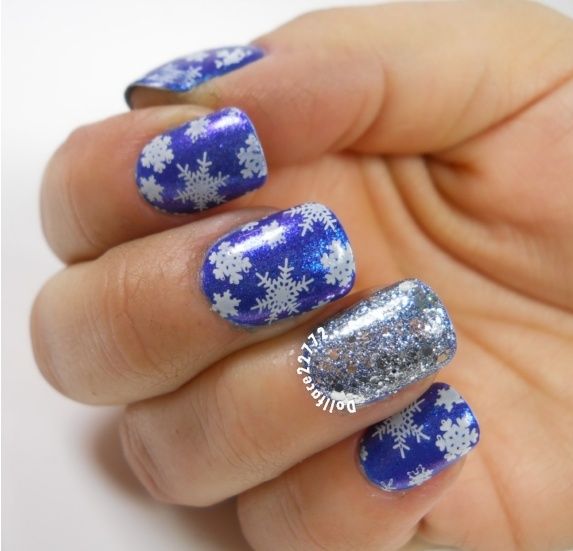 source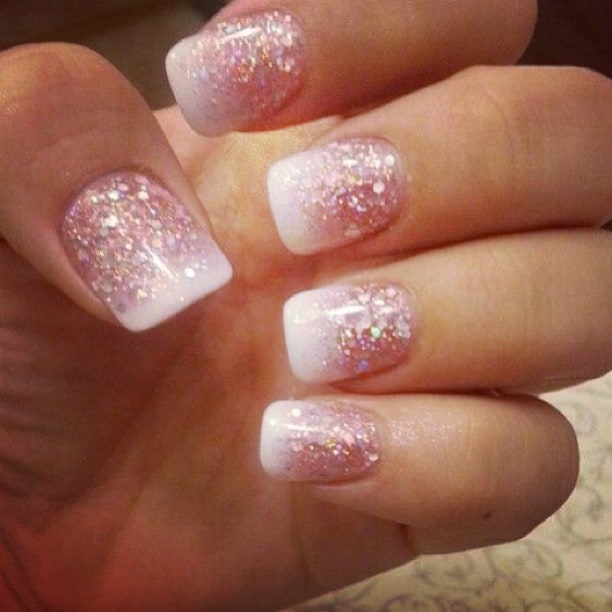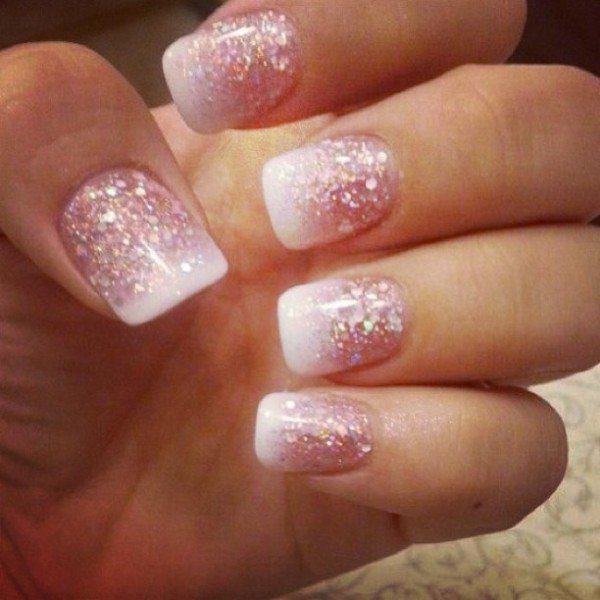 source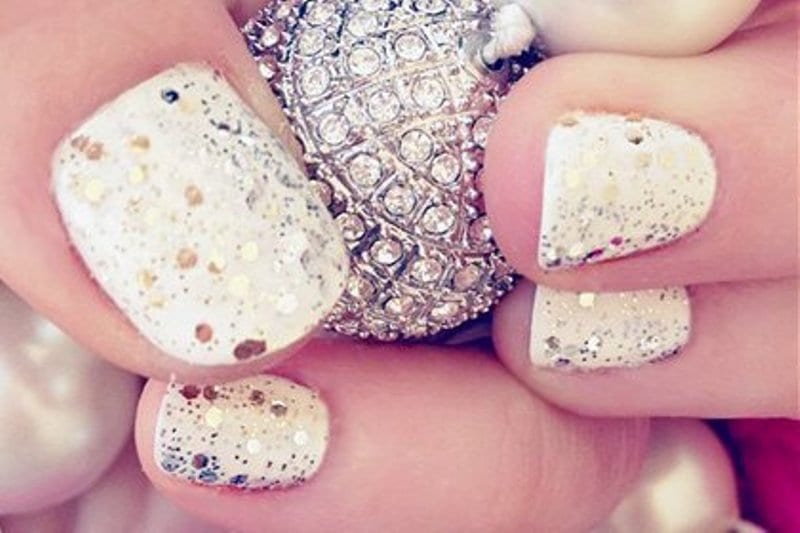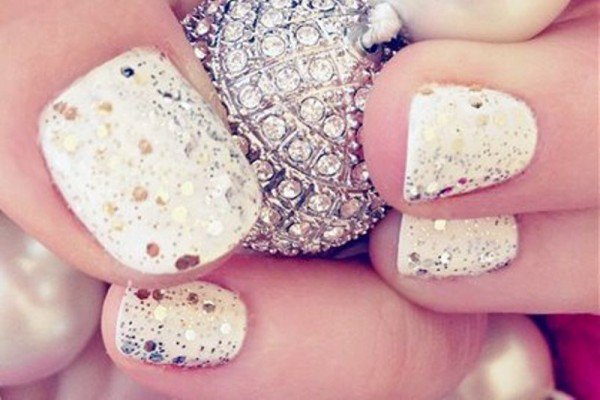 Altering maroon and gold glittery nails
You can easily pull off this nails art design at home. Maroon is one of the colors that can be declared as the most festive ones after red, white, and green. All you need to do is to paint your nails in a deep maroon shade. Using gold glitter polish as a topcoat, decorate the nails as you wish. You can experiment with different decorations for each finder. Try gold polish tips for an unusual French manicure on one nail. Paint one whole nail with glittering nails polish. Draw something on your wish on the rest of the nails. It is absolutely up to you how you will choose to decorate the nails.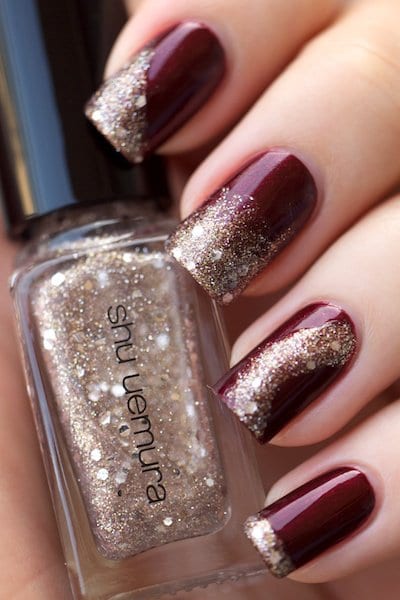 source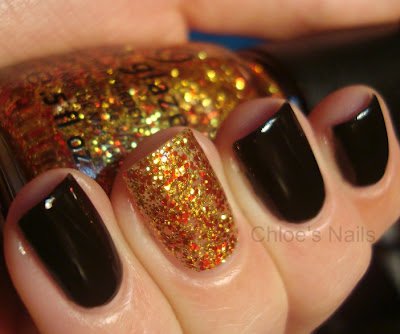 Shimmery acid effect pink glitter nails
Are you in love with pink nails? If yes, you will definitely adore this nails art design. It is so fun and pinky that you can use it as an inspiration for your next Valentine's Day nails art design idea. The neon pink color has glitter in different shapes and sizes throughout.  Thank this, it creates some cool acid-like effect that shines and shimmers enough to make you shine and shimmer too.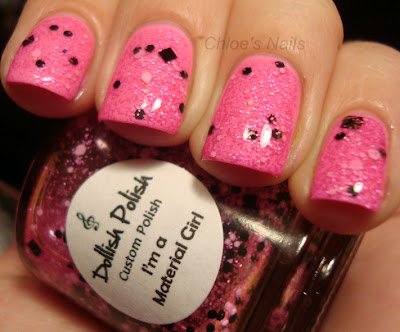 source
Christmas glitter nails art design
If you are searching for the most festive Christmas nails ever, we have already found them for you. These untypical French manicured nails with red tips instead of the classic white ones remind so much of Santa's hat, don't they? They are a perfect choice for women who want it both festive and elegant. The choice of the color scheme is festive enough to remind of the biggest holiday in the years. On the other hand, the French manicure-inspired red tips are elegant enough to help you rock the look even when the holiday is over. The glitter effect adds a touch of sophistication to the look making it shine and remind of the shimmering festive spirit.
Perfect black and gold manicure
Are black nails the right thing for you? If you want some black nails that will scream elegance then this is the right manicure idea for you. These black glitter nails are nothing less than elegant, sophisticated and so shining! The shiny black base color is slick as heck. Over it, the textured gold glitter accent is absolutely gorgeous. Don't miss nailing this look!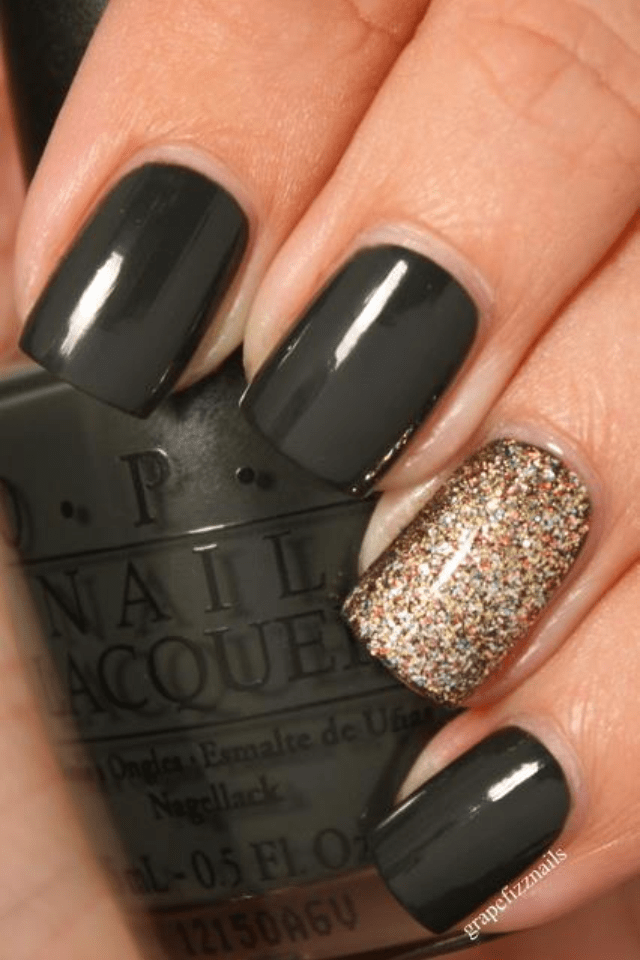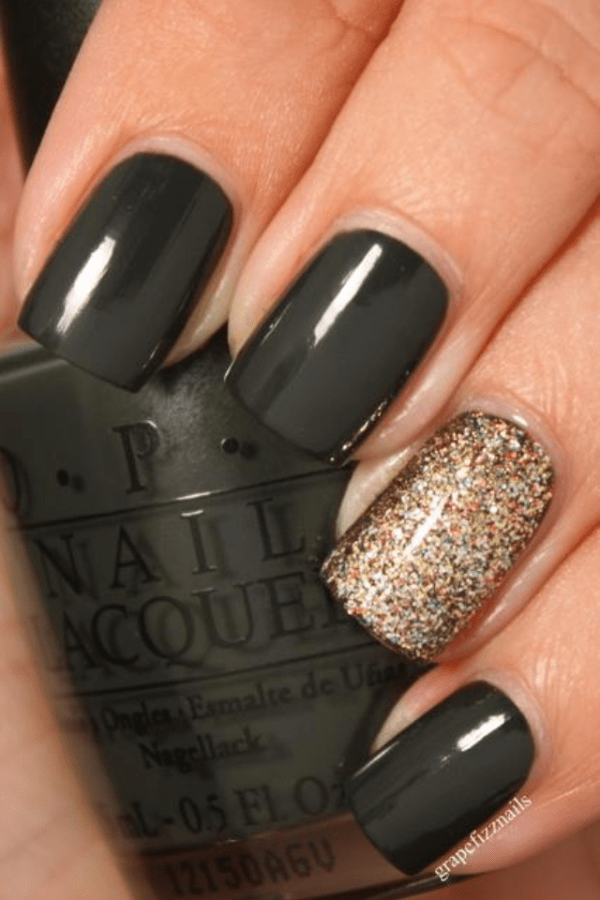 source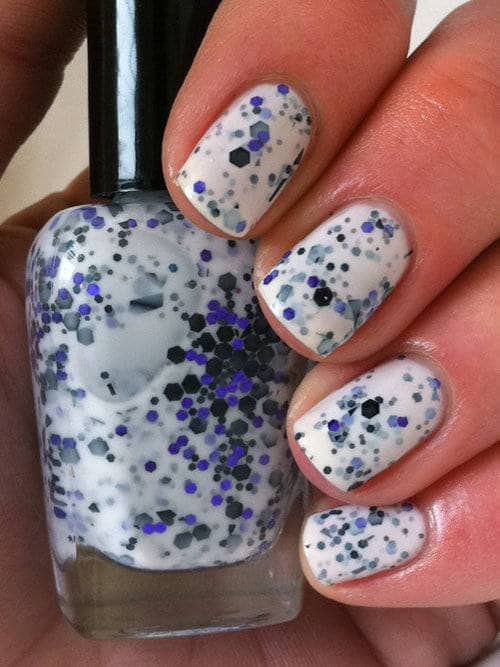 source