This year is almost over and that is reason enough to celebrate! The new year is standing before us, so why don't you simply throw a party in form of a New Year manicure? Whether you are spending New Year's Eve somewhere or celebrating it at home, you can still add glamour to the occasion with some glittery, festive, and fun New Year's Eve nails.  There are so many options to choose from when it comes to New Year's Eve nails. Many women would pleasantly choose velvet, confetti, holographic, and pearls embellishments on shades of gold and bright pastels. Others would combine their manicure look with some Christmas nails, making both holiday spirits mixed together. In this article, we are going to inspire you with some adorable New Year's Eve nails that you will certainly love.
Remember that New Year's Eve manicure is not all about shimmer and glitter, so if glitter is not your thing don't worry at all. Winter blues, deep blacks, or milky white are also festive manicure ideas. The following nails art designs are proof of this. Ahead, you will find New Year's Eve nails inspiration for every nail length and color preference. Whether it is a full-on sparkle fest or a classic color scheme, let your manicure set the vibe for the final countdown before the New Year.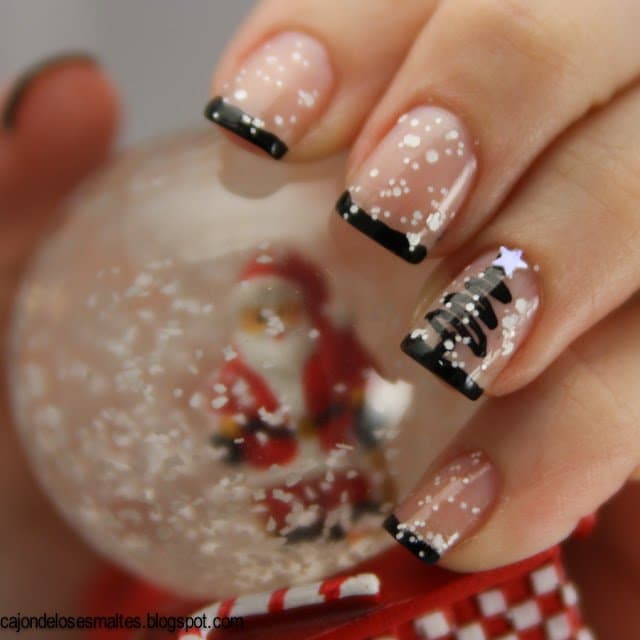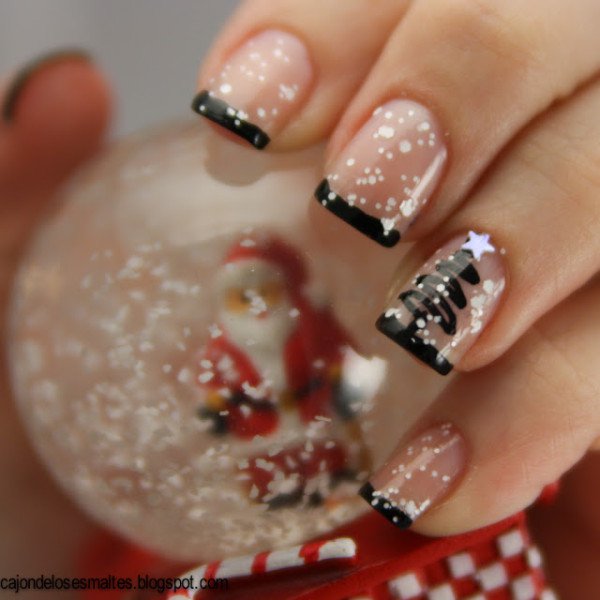 source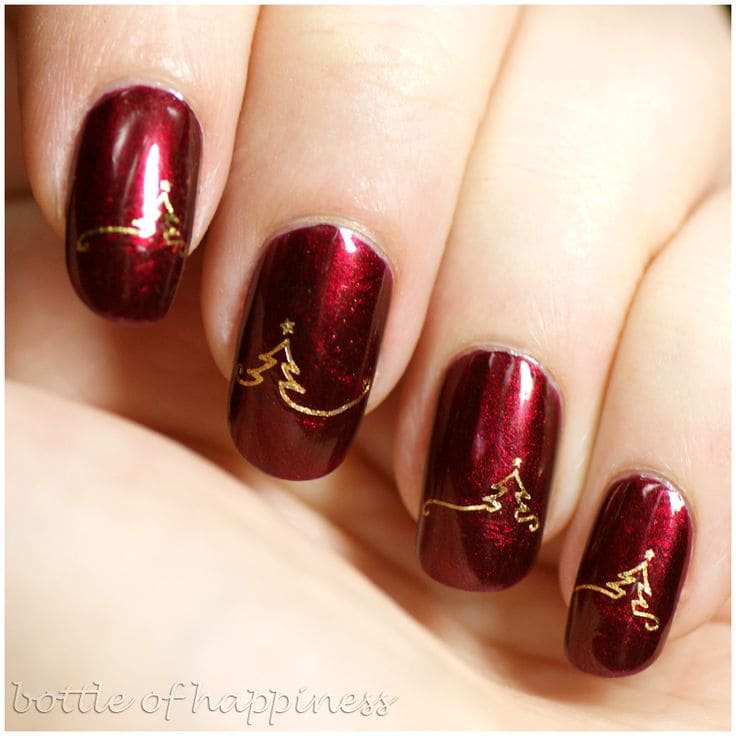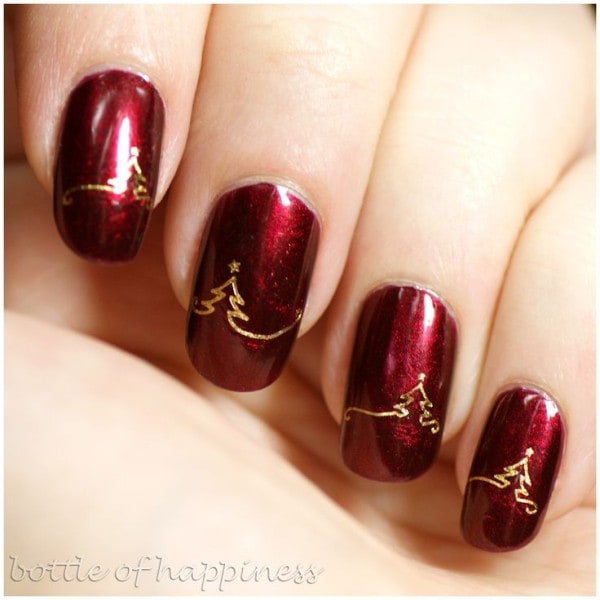 source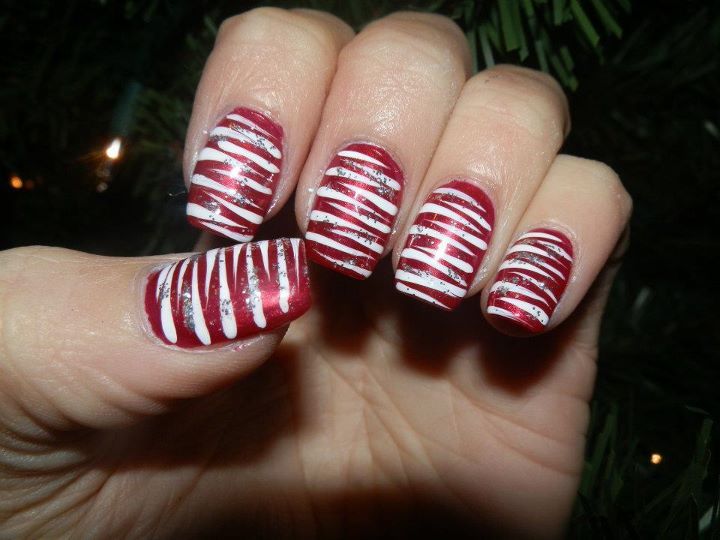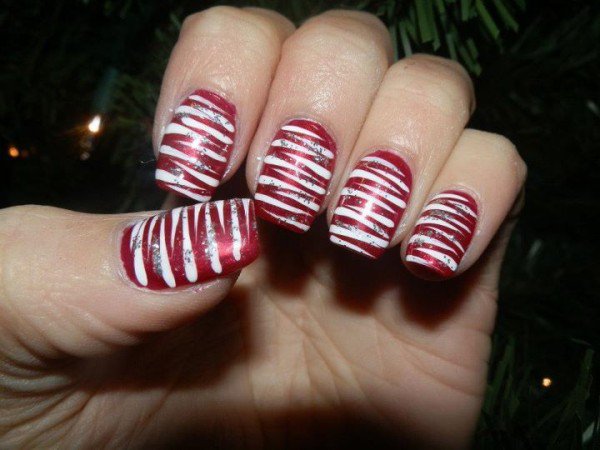 Classic Christmas nails
One way to avoid making your nails twice (once for Christmas and again for New Year's Eve) is to choose Christmas-inspired nails for both occasions. If you enjoy having typical Christmas nails, then the best would be to choose some nails in red shades. Christmas symbols like  Santa Claus, a snowman, Christmas tree, or Christmas wreaths are among the most popular ones when it comes to festive nails. You can always paint and draw the symbols or use stickers. Add a little glitter on the top to create a snow falling effect.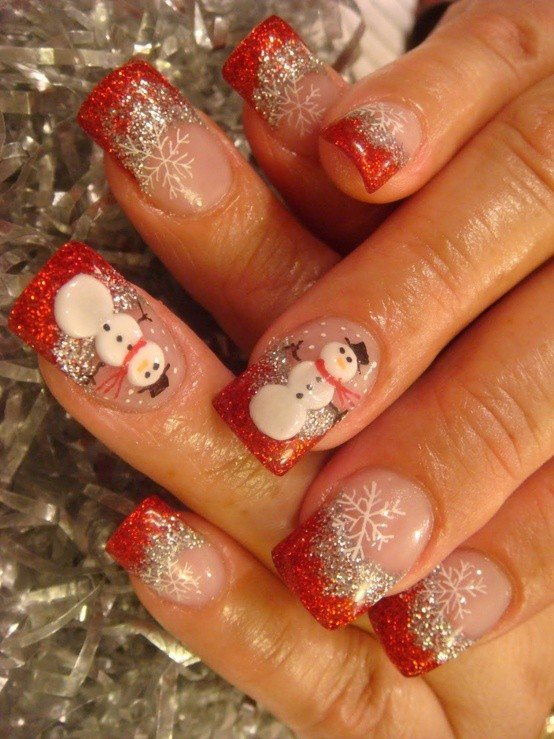 source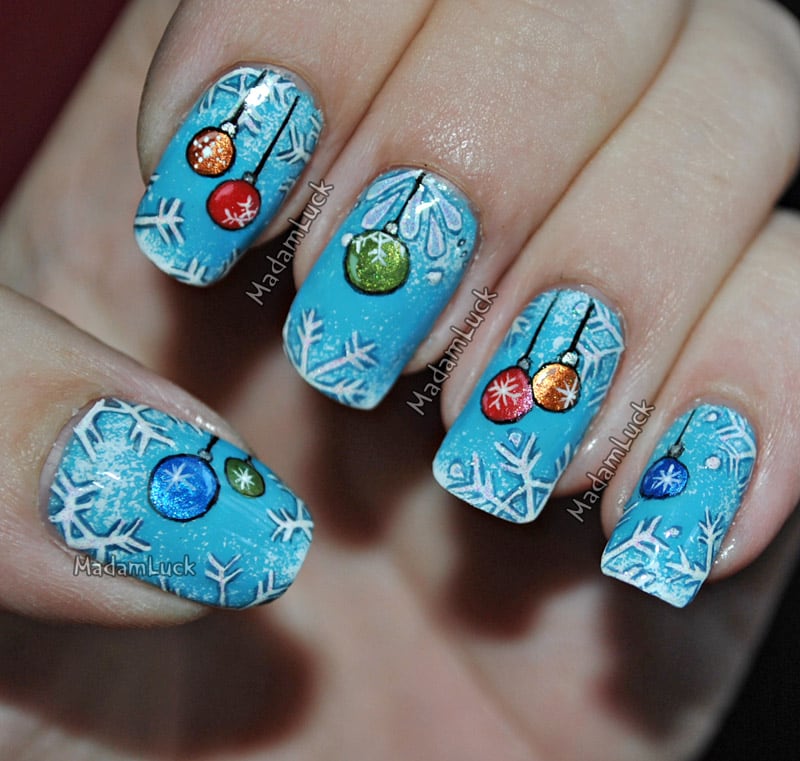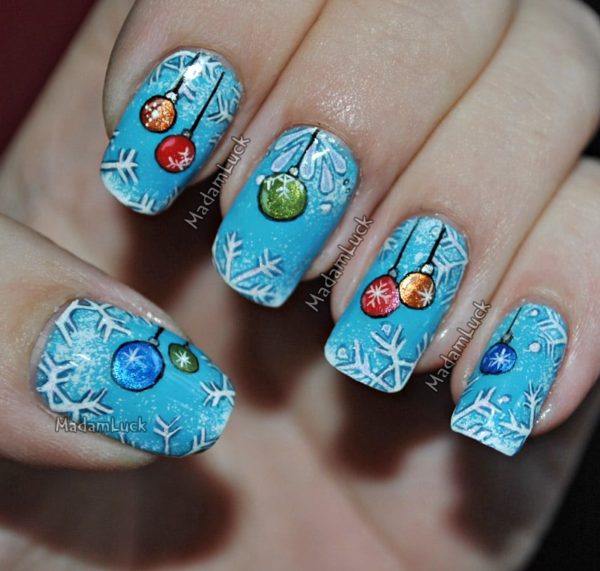 source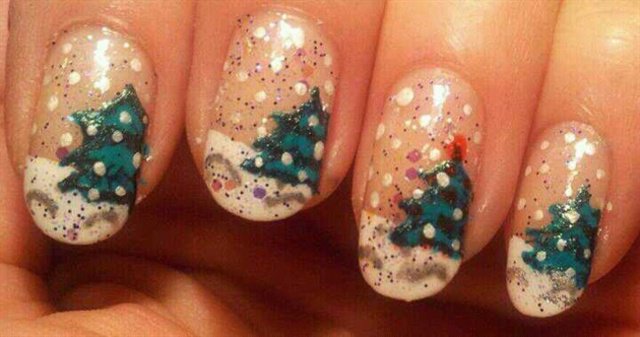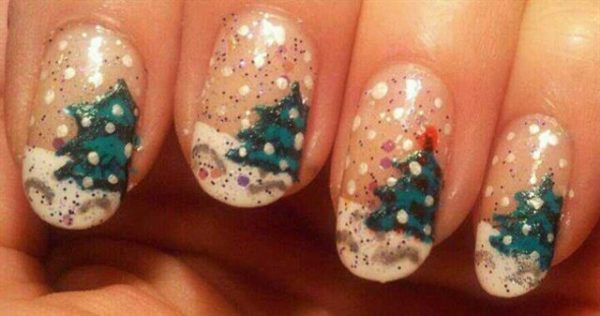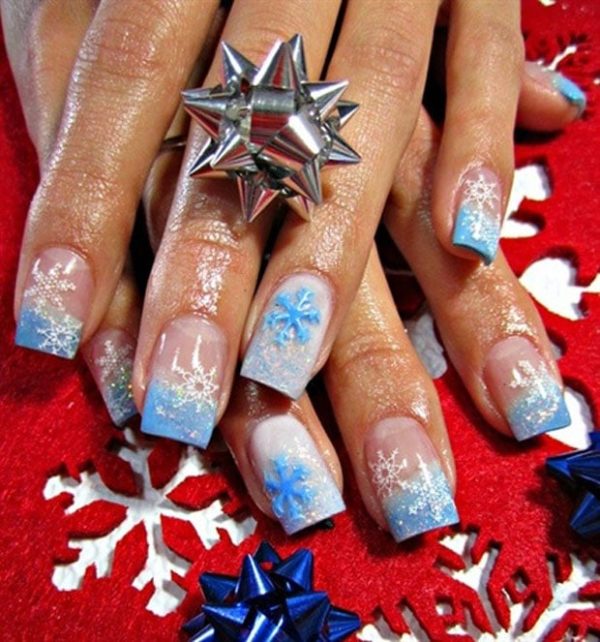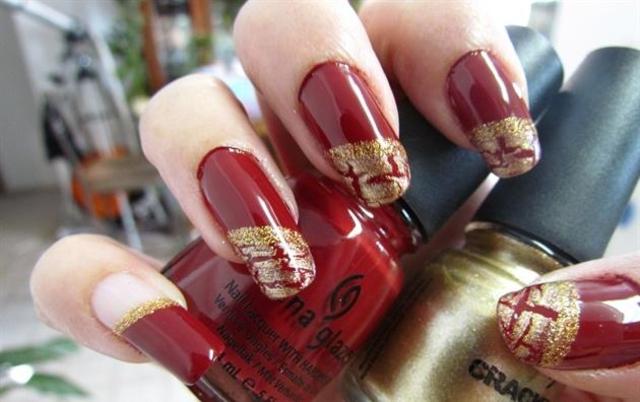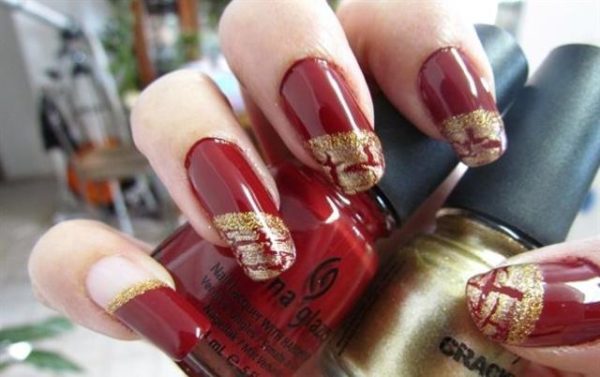 New Year Eve-ready French tip disco nail look
Are you ready to look like a shining disco ball? This French tip disco nail look is the right choice for you. You can visit a manicurist, or you can do this nails art design on your own. All you need to do is to paint your tips black, and then take some rainbow glitter and gently dot a few sparkles on the back part before you paint a top cat over the whole nails. French manicure is always the most classic and timeless nails art design, but if you want to add a little festive vibe, then change the classic white tips the way presented above, and shine on the craziest night in the year.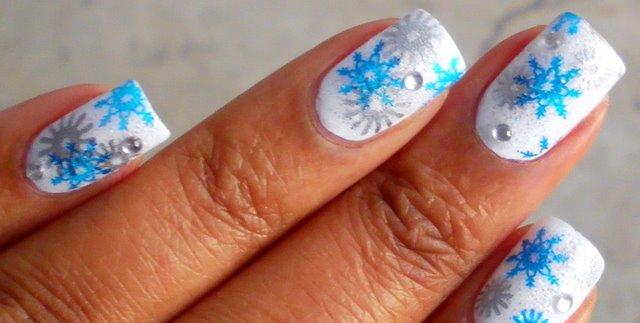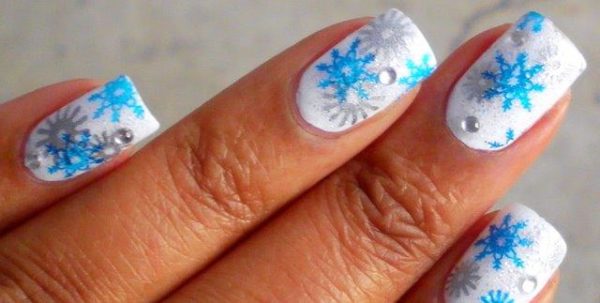 Gold and red New Year's Eve nails design idea
A little gold is always the right choice when it comes to New Year's Eve nails. Red is also one of the hottest choices when it comes to festive Christmas nails. Why don't you combine them both to create the most eye-catching festive manicure ever? Paint your nails with red nail polish and let them fully dry. Then, add some gold sparkles or paint some gold ribbons. Or, paint your nails in the gold shade, and then use the red nails polish to draw ribbons, Christmas ornaments, or other festive symbols over the gold base. You can also use some festive stickers if you are not really good at drawing and painting.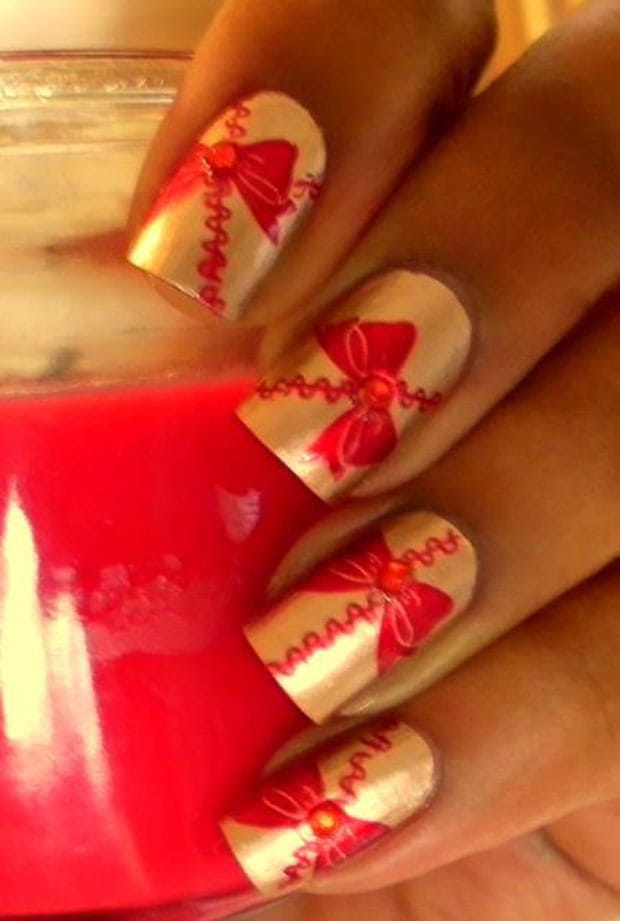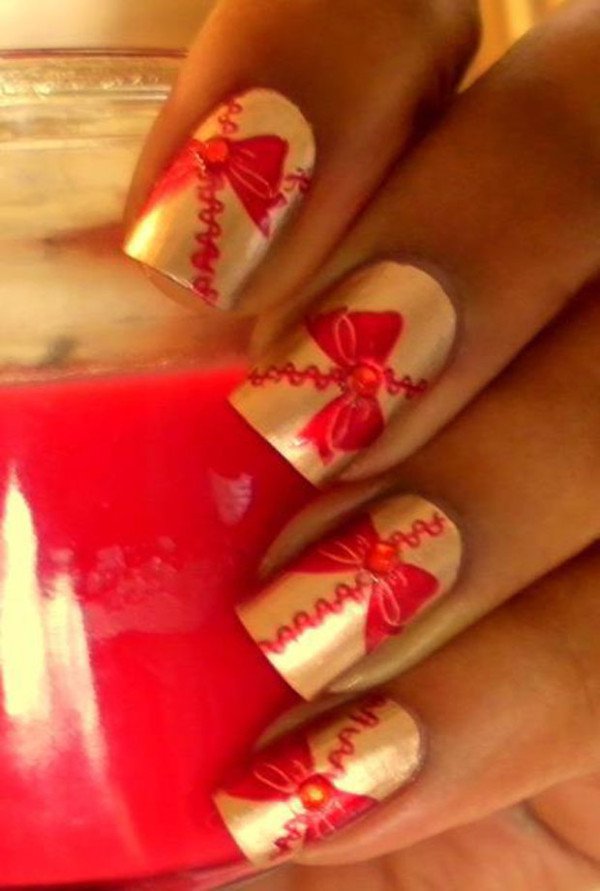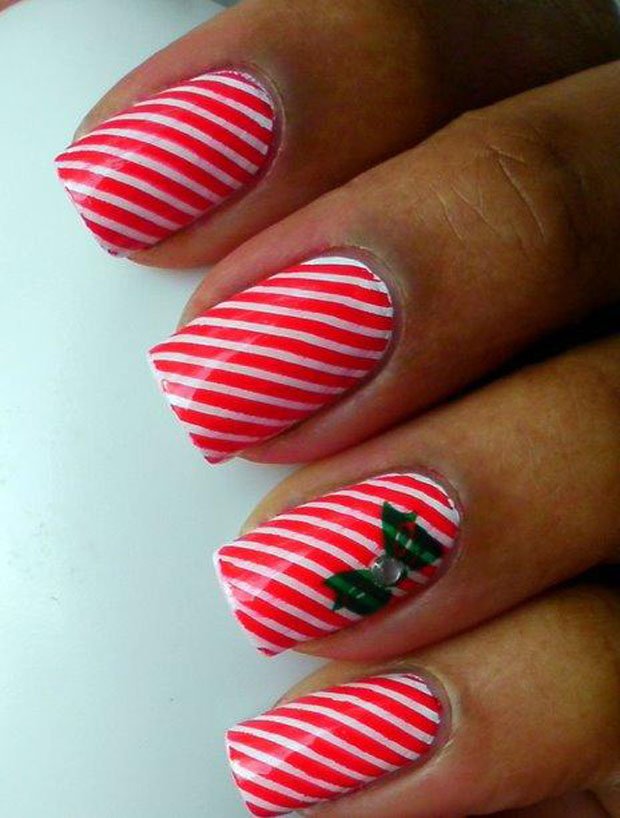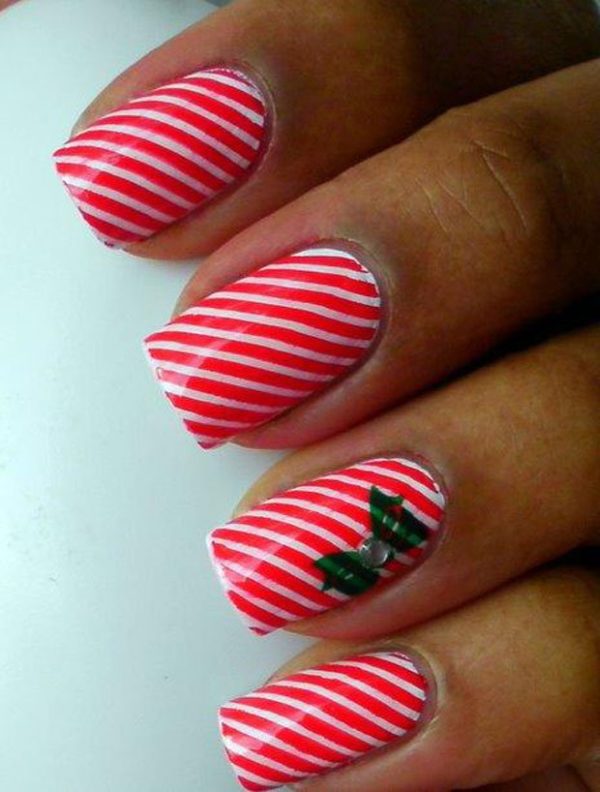 source
Black New Year's Eve nails with white and silver embellishments
Black nails may not be the first choice for many women when it comes to everyday manicures. But, they are certainly the first choice when it comes to New Year's Eve nails. The reason? Many reasons, in fact. First, black nails are timeless and classic and could perfectly fit any outfit you style, especially New Year's Eve outfits. Then, they are among the most elegant choice especially if you decorate them with gold or silver embellishments. Black nails polish is a perfect base to draw over with brighter colors, such as white and silver. You can always decorate your black nails with white snowflakes, Christmas trees, or Christmas ornaments and keep the festive spirit. Don't forget the final shimmering top to make your nails shine.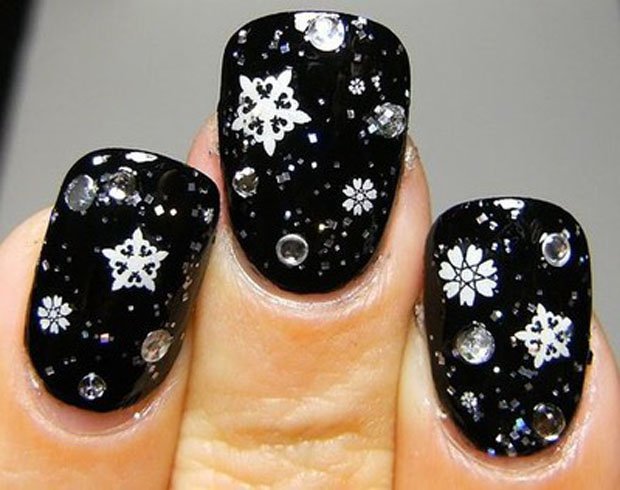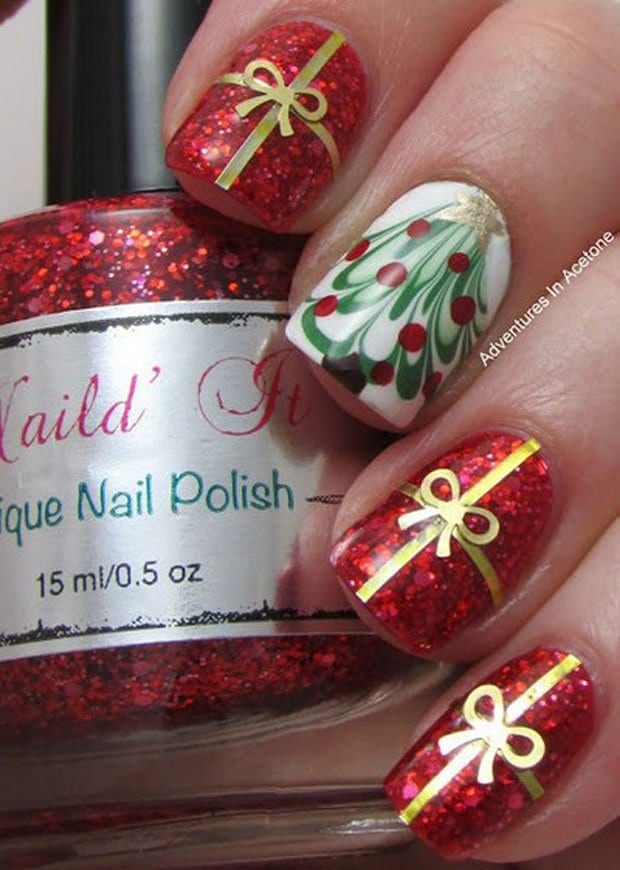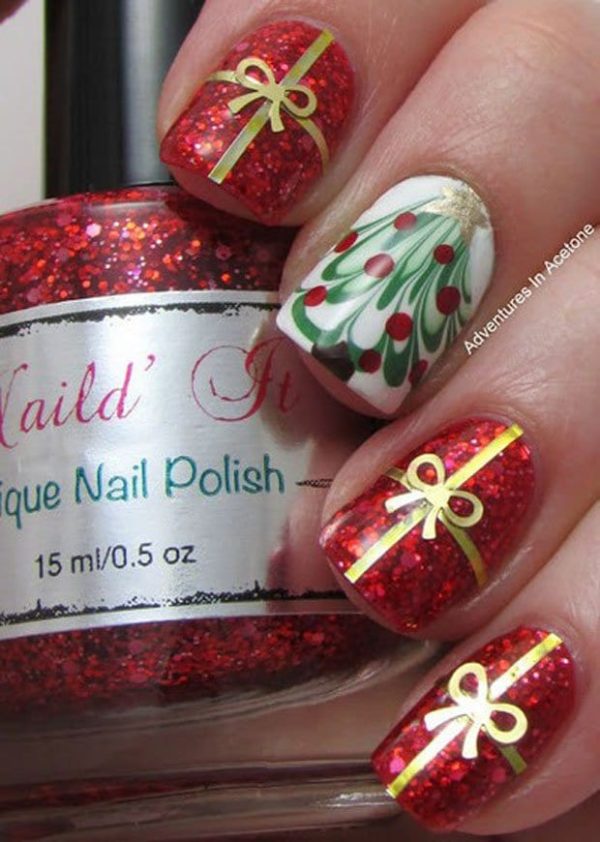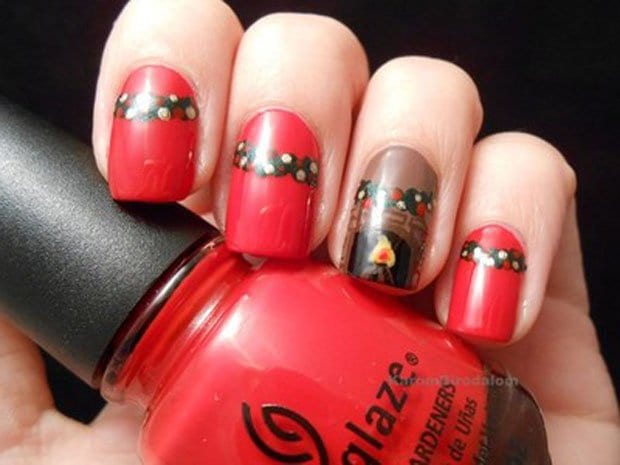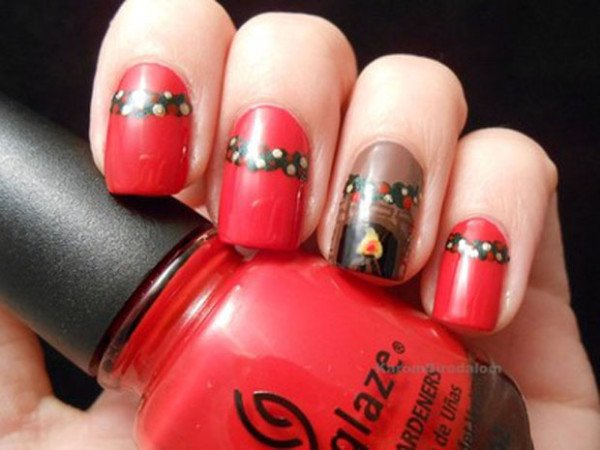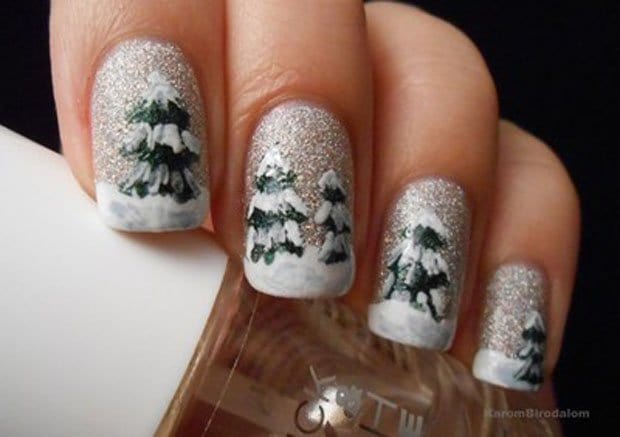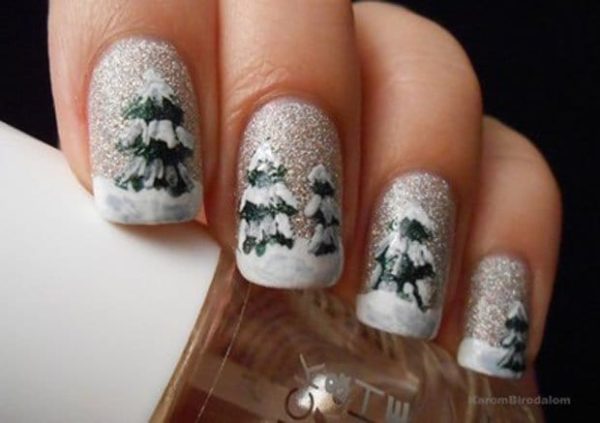 New Year's Eve fireworks nails
Is the firework show your most favorite part of New Year's Eve? If yes, then don't miss to use it as an inspiration for your New Year's Eve nails. Try some purple, holographic nails with tiny little starts or points that may be the closest thing to fireworks nails this year.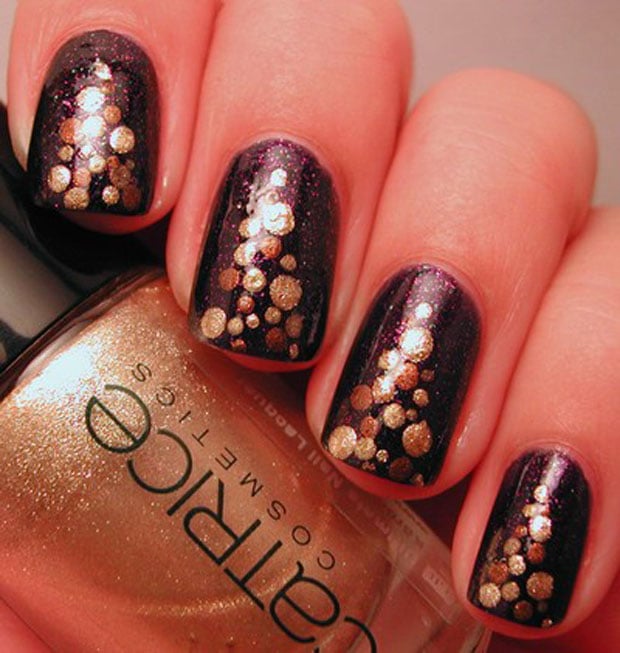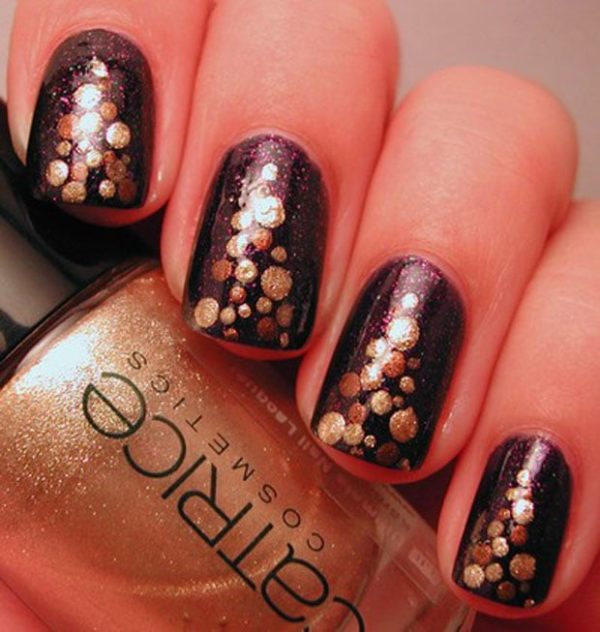 source
Pearl nails design for the craziest night
Even if you are not into pears around your neck, you can still add some pearls embellishments to your nails end get the same effect. Pearls are always one of the most elegant accessories you can choose. Choose the shade you want, and then decorate the look with some small tiny pearls. Use a wax pencil to easily place your tiny studs so you don't end with a giant mess around.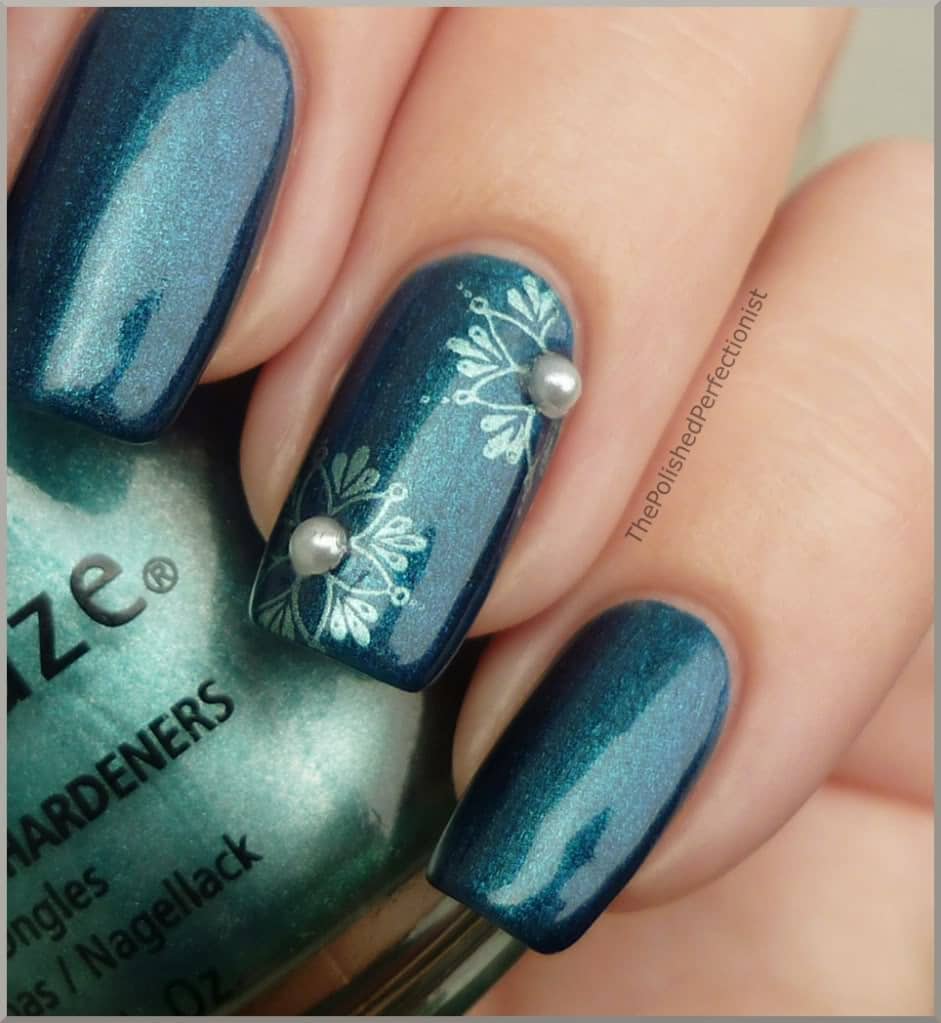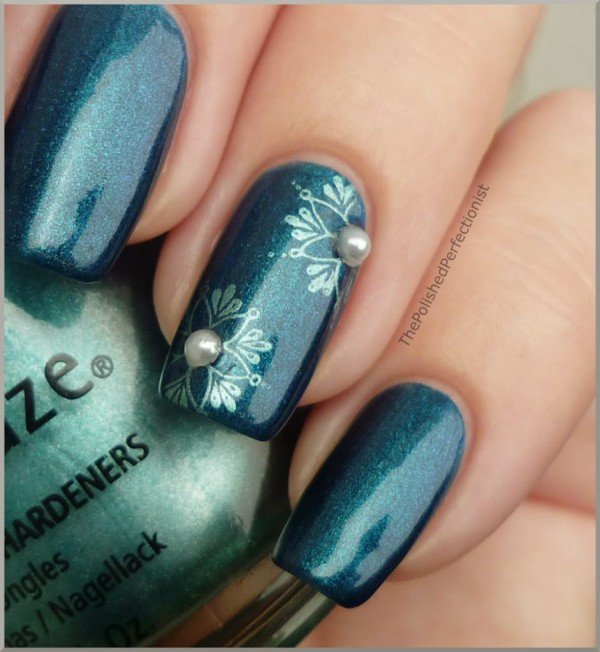 source