Black and white combinations are timeless, no matter if it comes to outfits or nails. There is almost no woman who doesn't adore the combination of these two colors. Because of its maximum contrast, the match of these two colors instantly draws the viewer's attention. This is one of the reasons why many women adore black and white nails. They are never boring. And, despite the fact of using only two colors, there are endless opportunities and variations of nails art designs that you can try. All for Fashion Design is presenting you with some of the most eye-catching black and white nails ideas ever. Scroll down the page to get inspired for your next manicure. Remember that you can never go wrong with this combo of colors.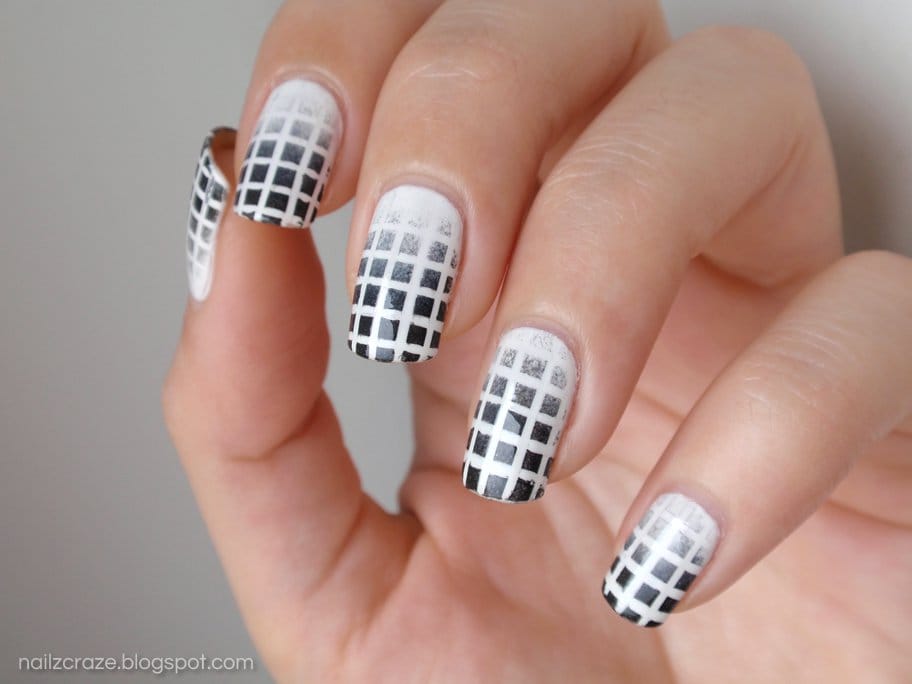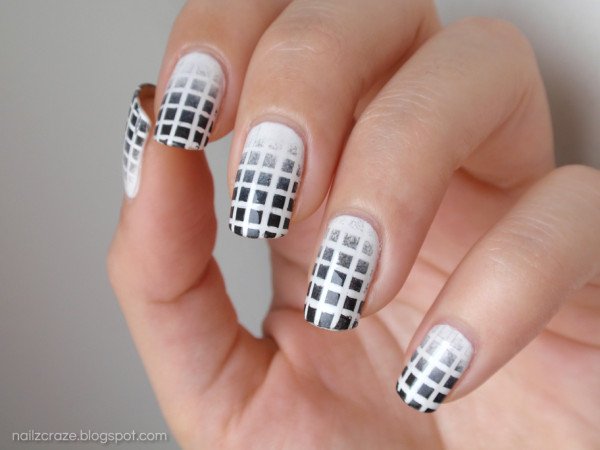 source
Stiletto gradient nails
One of the most popular nails art designs that most women adore painting is the gradient or ombre technique. The secret of this technique is using a makeup sponge. Many women adore the technique because it is so easy to make it at home. If you want to experiment with black and white nails, then you shouldn't miss trying the white transforming in black. You can try a stiletto gradient black and white combination on each nail on the hand. Or, you can mix the technique with other techniques, and try one nail in ombre design and others nails painted in some of the two colors, black or white.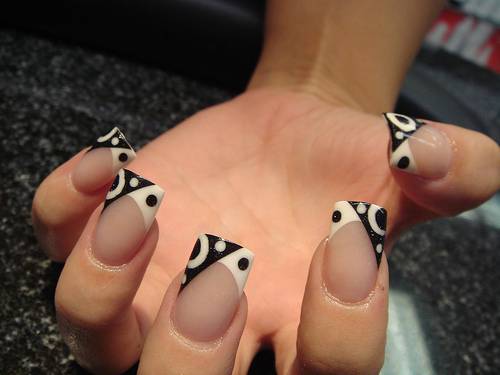 source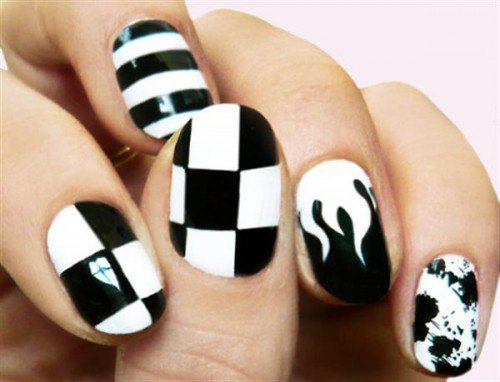 source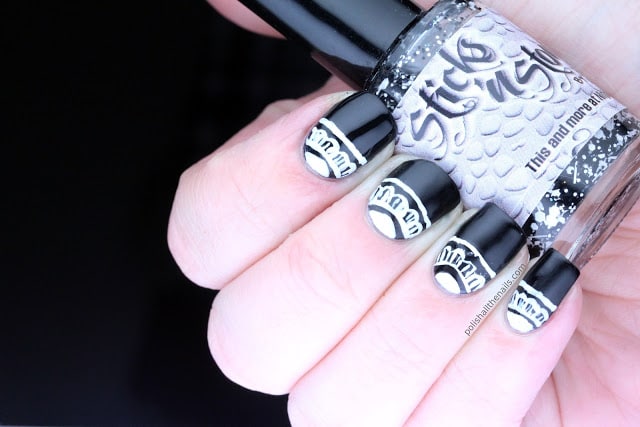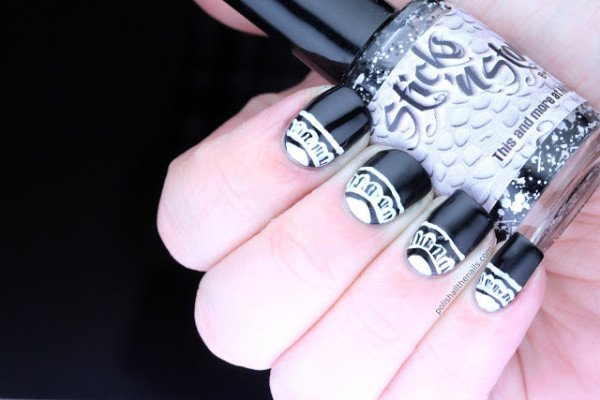 source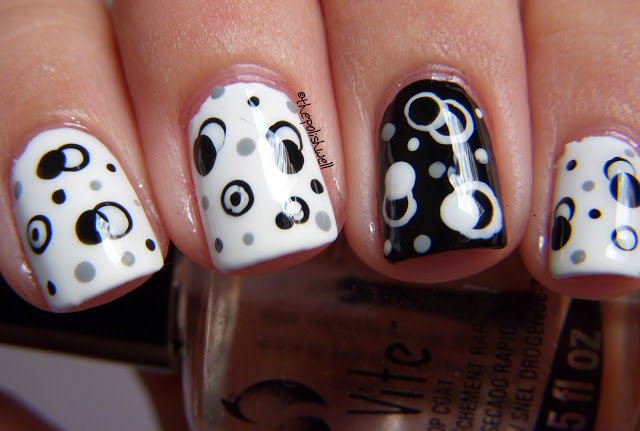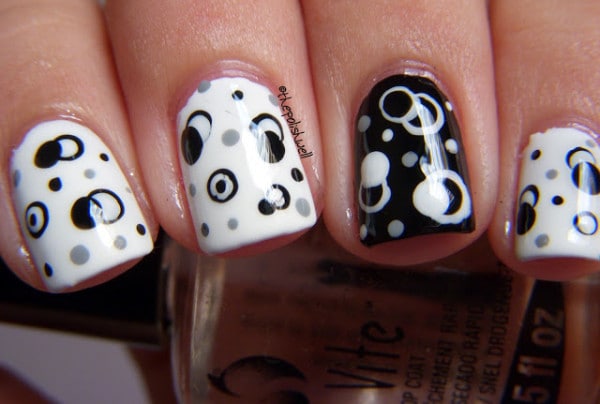 source
The black instead of white tip French manicure  nails
The classic French manicure is timeless and it is among the most favorite nails art designs for many women. But, when it comes to experimenting with black and white nails, why don't you change the classic white tips with black ones, or even with a combination of both colors. To avoid the boredom of wearing the same look over again, experiment with new black and white designs any next time you do a French manicure on your nails. It is always a more sophisticated and modern way to do your nails.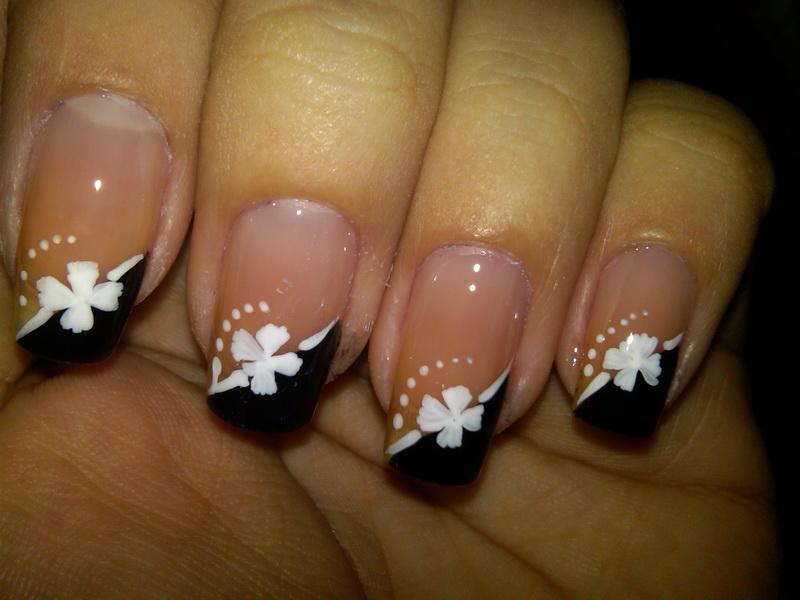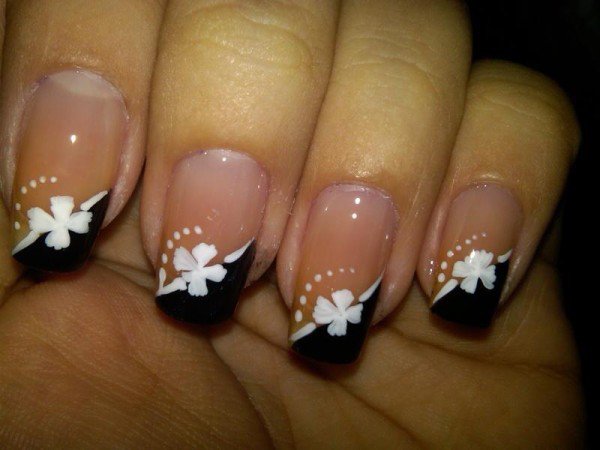 source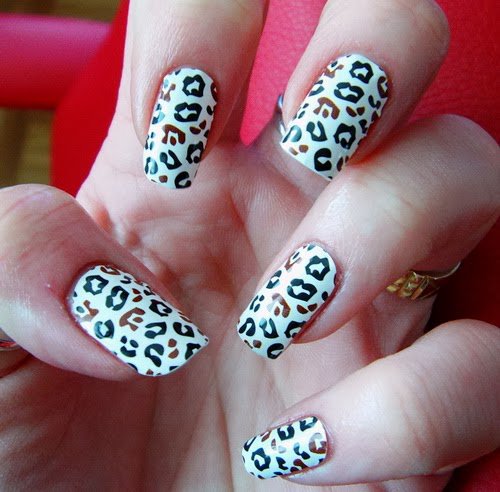 source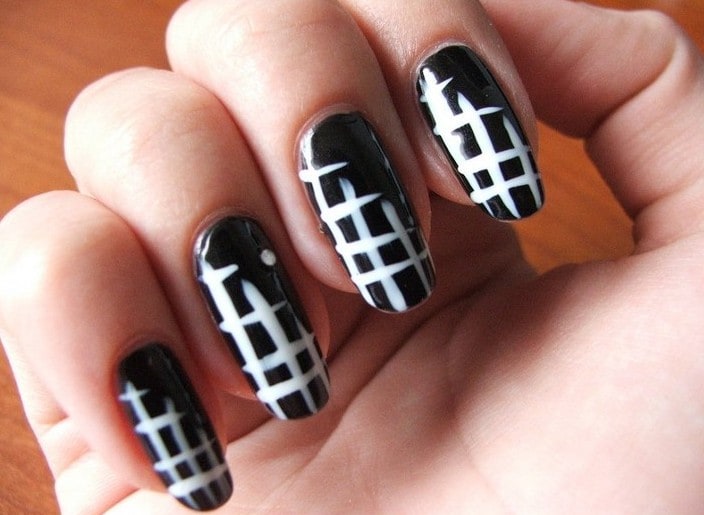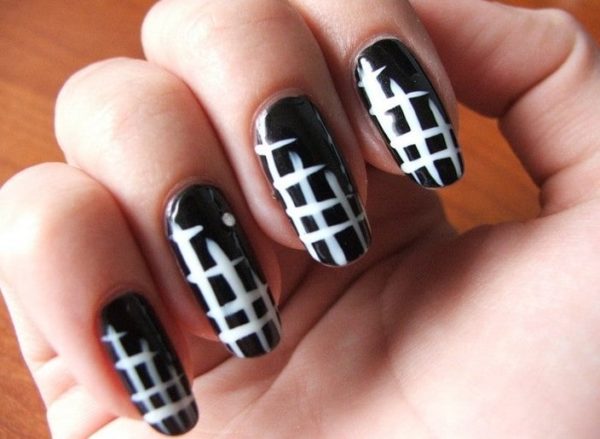 Zebra nails design
When it comes to animal printed nails, we should mention that only brave women will pleasantly try them. Are you one of them? If you do dare to go bolder with your nails art design, then animal printed nails are the right choice for you. And, when it comes to black and white nails, the first animal print that comes into your mind is the zebra nails design, right? Zebra nails are very popular among modern women. You can always spice your zebra nails with some black and silver studs on the accent nail. Also, you can try the so famous French manicure, with that difference that you will make some zebra tips instead of the classic white ones.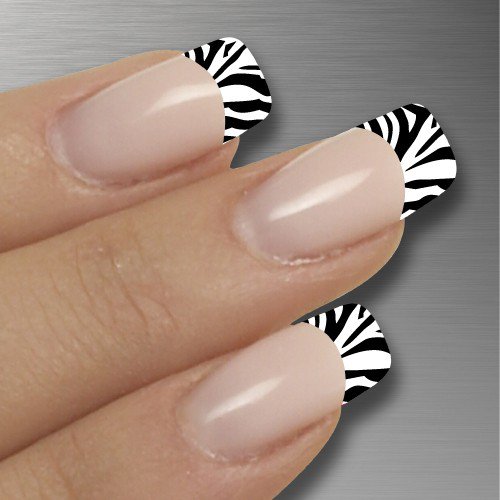 Music nails design
Is there anyone who doesn't enjoy music the most? Probably not. If you are a person that enjoys the rhythm of music, then you will definitely adore this mesmerizing nails art design. Music nails design is a perfect way to bring music to your ears. Try drawing some musical notes, or if you are talented enough some musical instruments. This manicure is perfect for all musicians out there.   And for all other music lovers, too.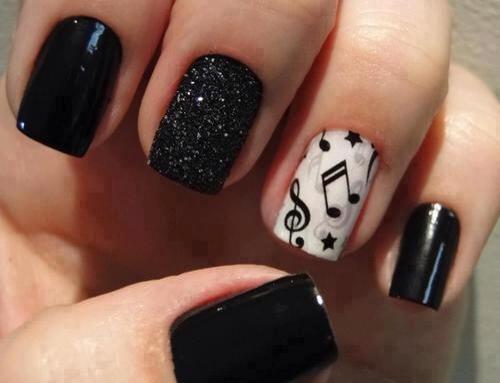 source
Matte chevron pattern nails
One of the nails art designs that you can never go wrong with is the chevron pattern. You can try some shining designs, or you can keep the combination matte enough to add a little smoothness and style. if painting all your nails with this pattern looks too daring to you, then you can try pale black or white base on other nails, and matter chevron pattern only on one nail.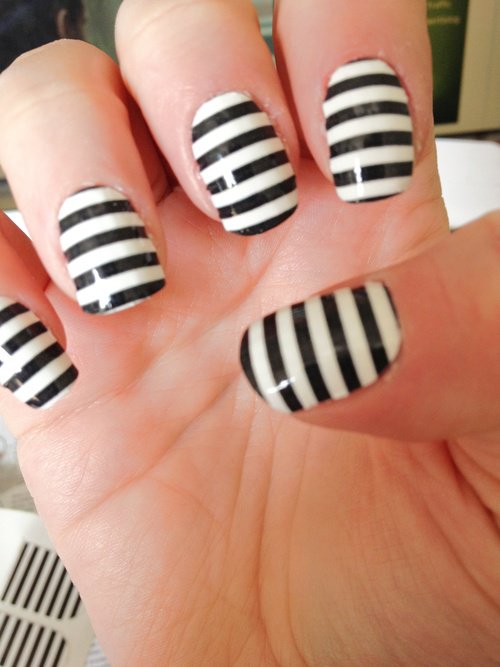 source
Floral black and white nails design
Floral prints are also one of the designs that most women pleasantly wear. When it comes to black and white nails you can always try the design by choosing a white base and painting some flowers over it.  Also, if you adore black nails, you can paint your nails base black and then draw different flowers over it using white nails polish. Both combinations will look adorable, so you can experiment with both of them without having to worry at all.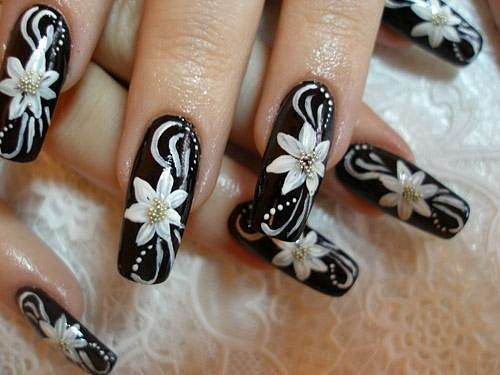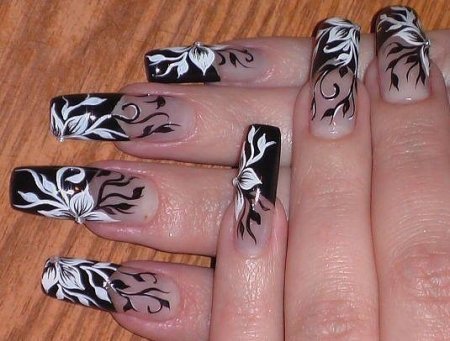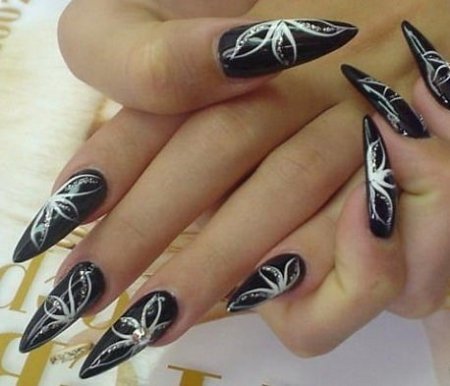 Butterfly nails
If you are talented in drawing different motives over your nails, then we recommend you to try the following black and white nails. Butterfly painted on the top of the nails similar to the white tips in the French manicure is a wonderful way to express your creativity. Everybody will adore your new manicure. Also, you can add some little pearls to decorate your butterfly nails.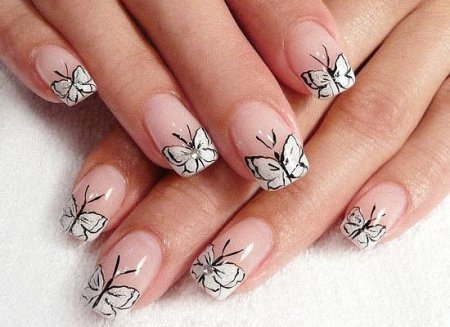 source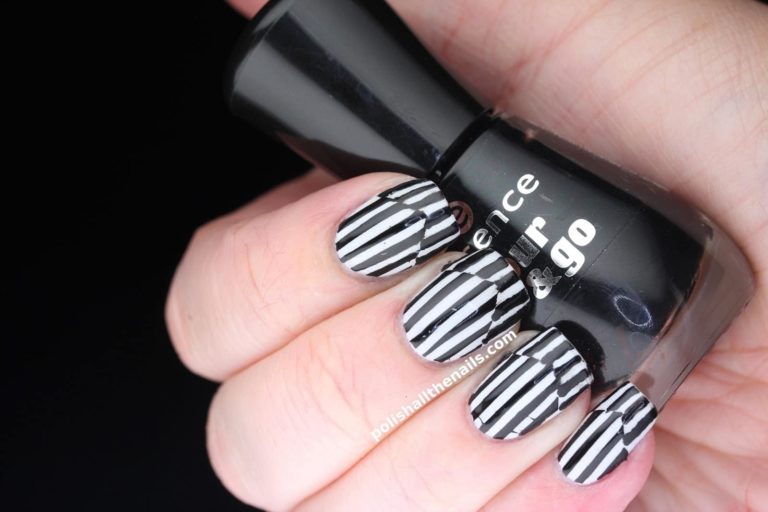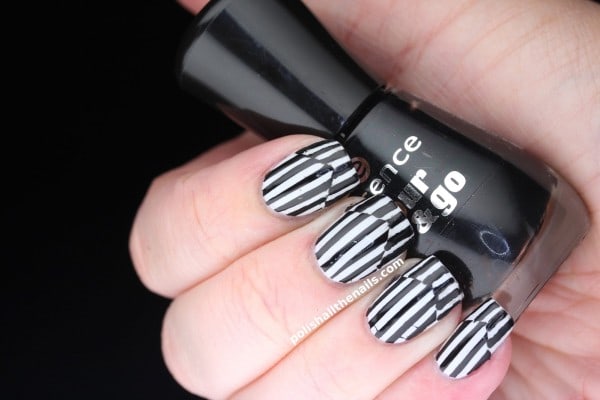 source
Did you like our selection of the best black and white nails ideas? We hope you will copy some of them.