Work dress code can sometimes limit you in styling your workplace attires. But, if you are still working in a more casual work environment, you can always experiment with a business casual outfit. In the article below, we are presenting you with anything you need to know about styling the best business casual looks ever. Keep scrolling down the page.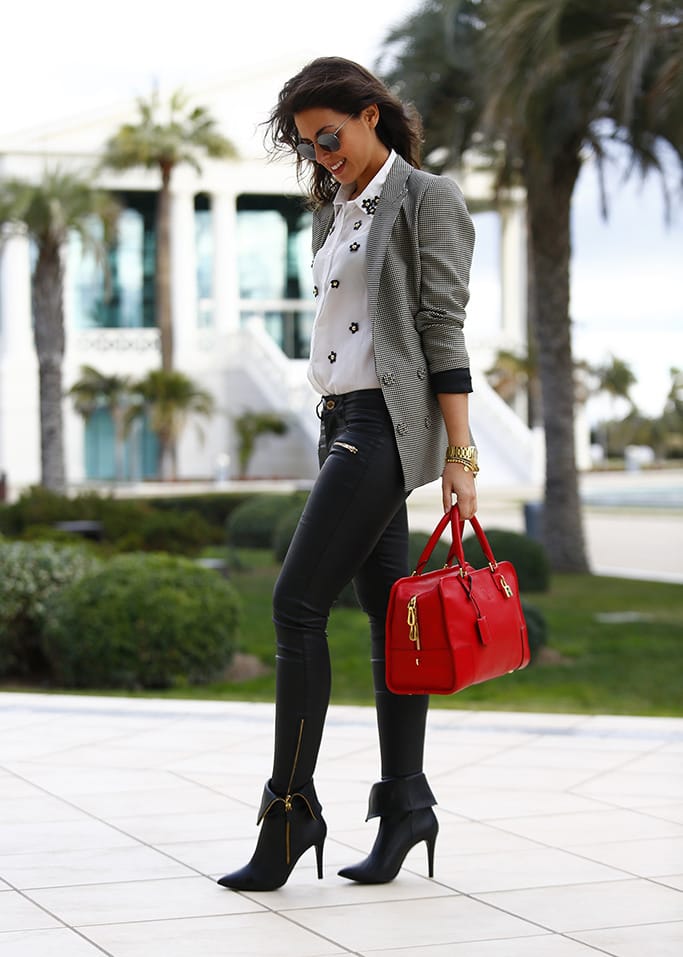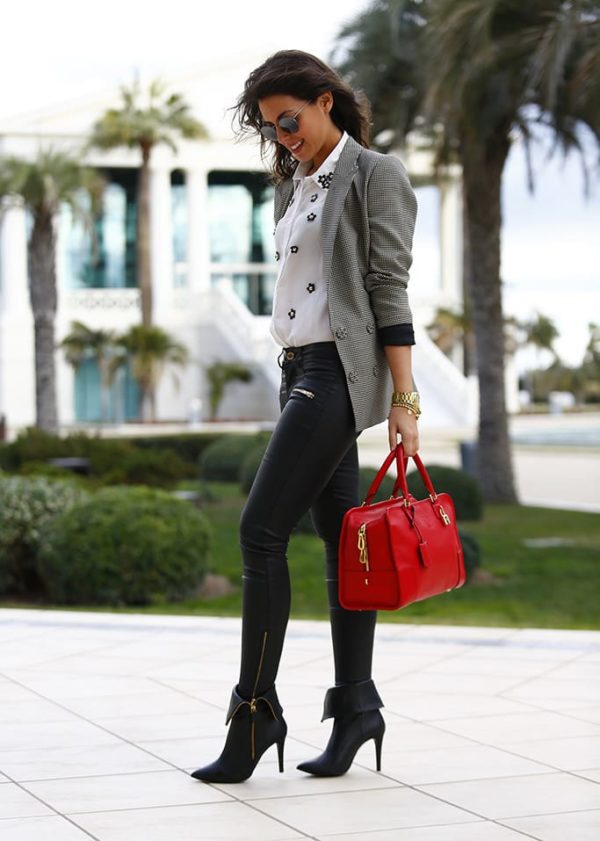 source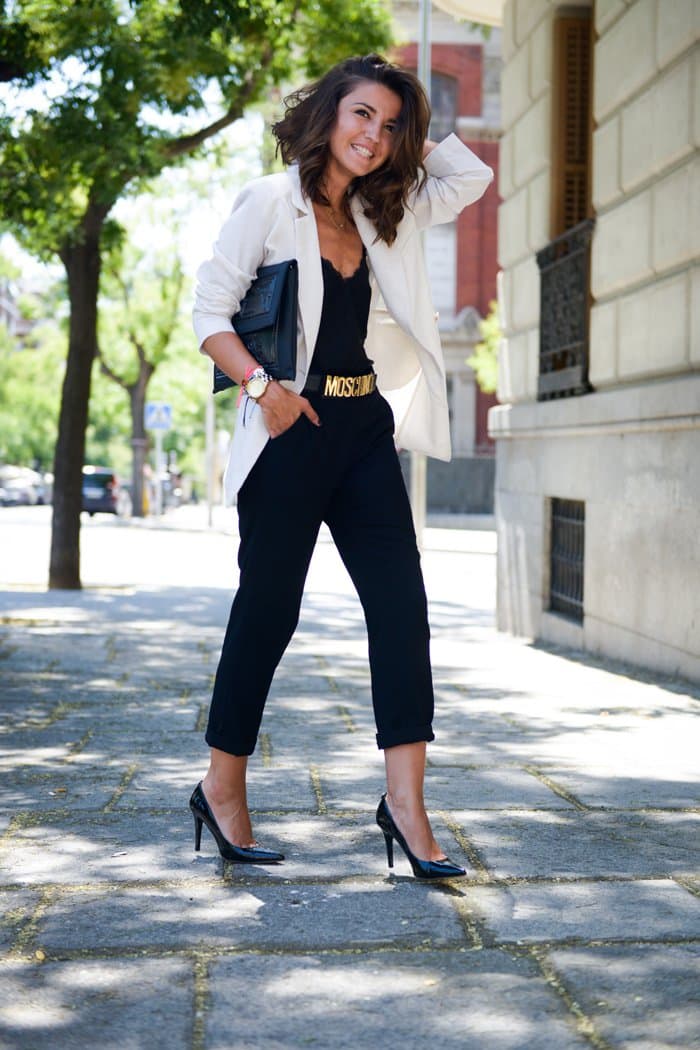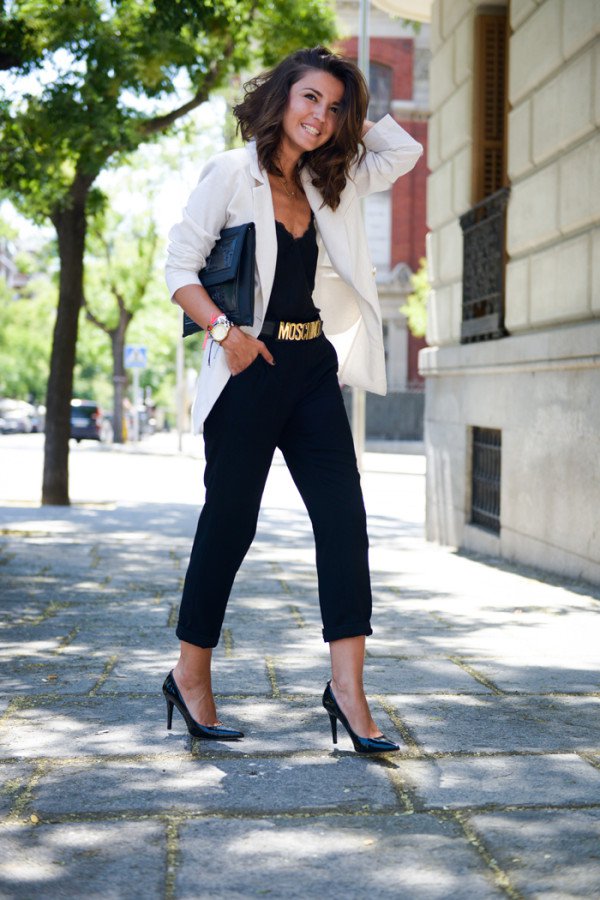 source
What is a business casual outfit?
A business casual outfit is a relaxed version of traditional business workwear. It means that you are not obligated to wear a full suit, but instead, you are allowed to wear a collared shirt or sweater on top, as well as pencil skirts, khakis, and chinos on the bottom. For a more elegant yet casual look, you can include a blazer or a sports coat. You don't necessarily need to wear a custom-tailored suit jacket when it comes to footwear, you need to opt for a closed-toe and professional shoes, whether you choose boots, heels, flats, loafers, oxfords, or mules.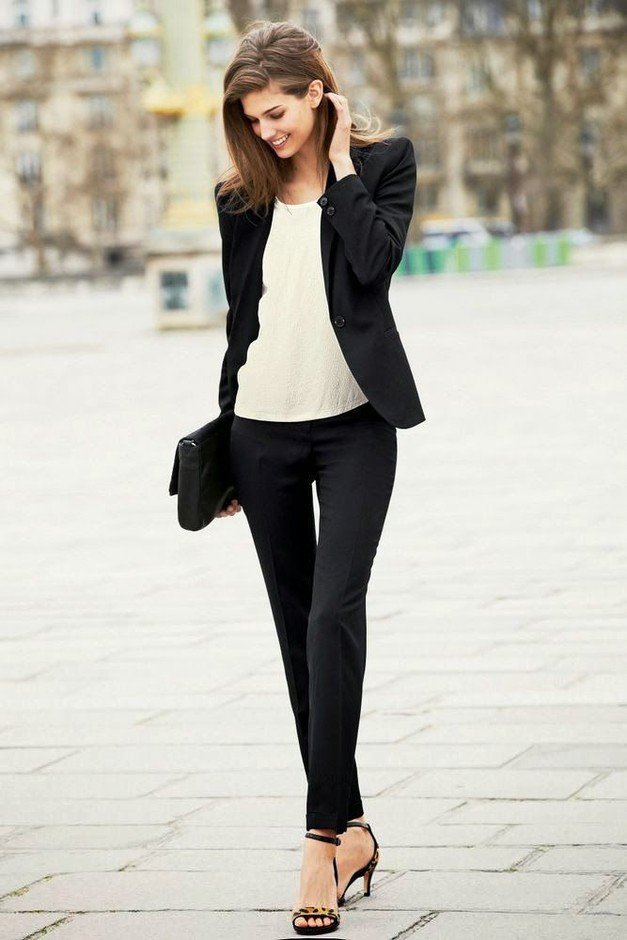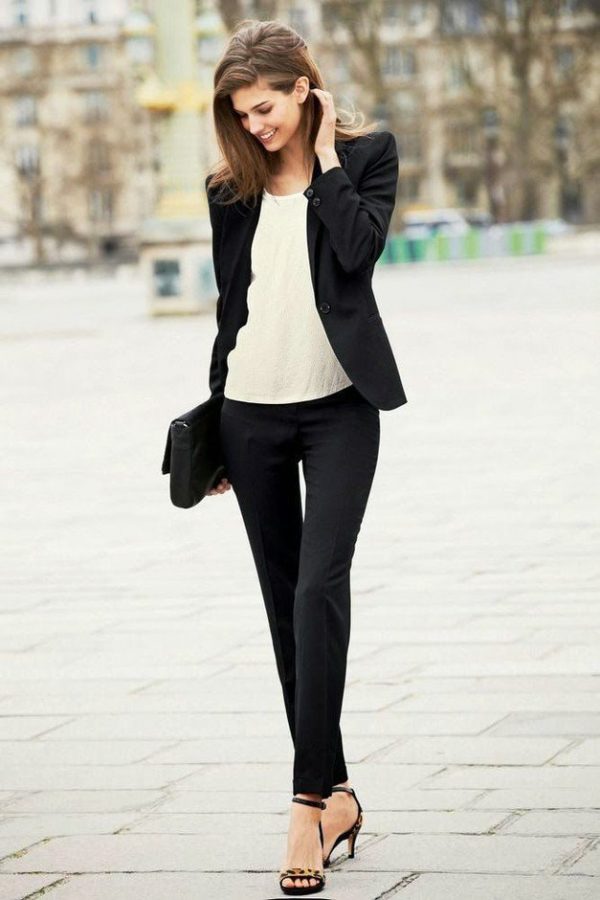 source
source
What is not considered to be a business casual outfit?
Now that we have defined the business casual outfit, let's see what is not considered to be business casual. As we mentioned the business casual outfit is a more casual form of formal business wear. But, still, there are some limits to how your outfit should be. For example, there are some types of jeans that could be considered business casual. However, you should strictly avoid wearing jeans that are distressed or ripped in any way. Pairing them with flip-flops or tennis shoes is definitely not acceptable.
Also, anything low-cut, transparent, midriff-baring, pajama-like, or exercise-related is absolutely not a thing that can be related to a business casual outfit. Another example of what not to wear to work is short or tight shorts, skirts, and dresses, as well as sweatshirts or muscle shirts. The too-bright colored clothing or clothes with loud or overly-trendy prints are also forbidden when it comes to business casual dress code.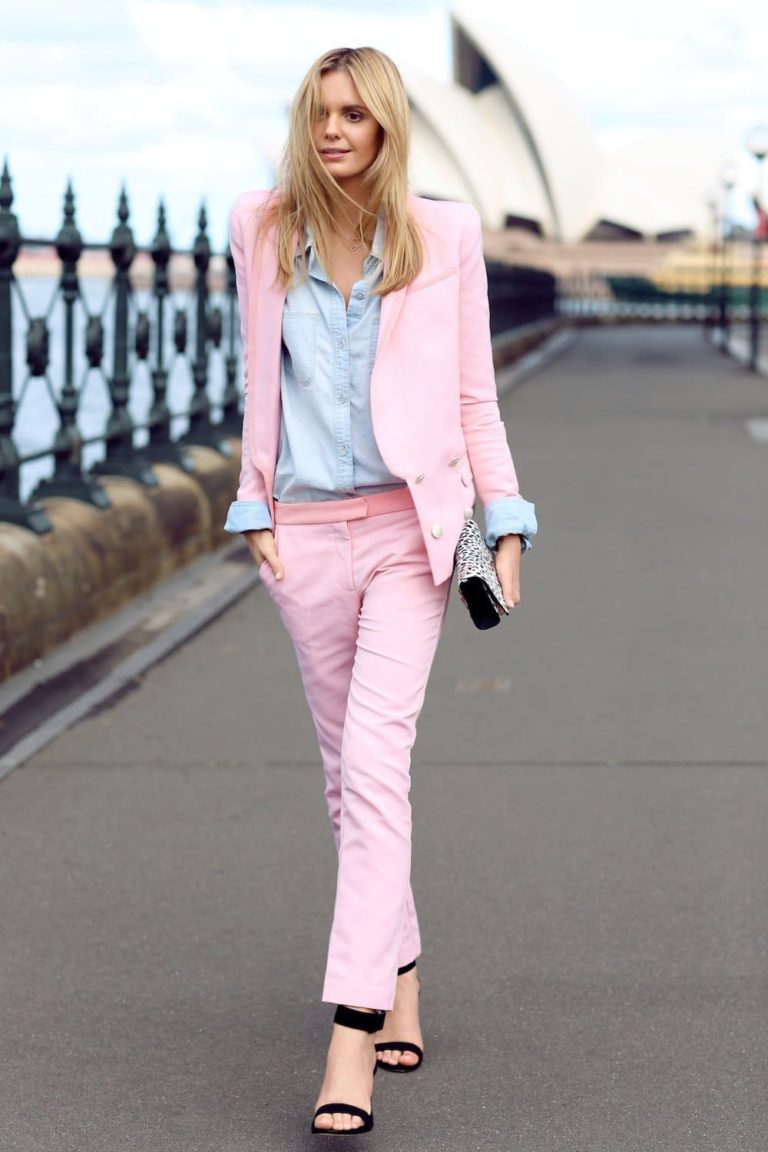 source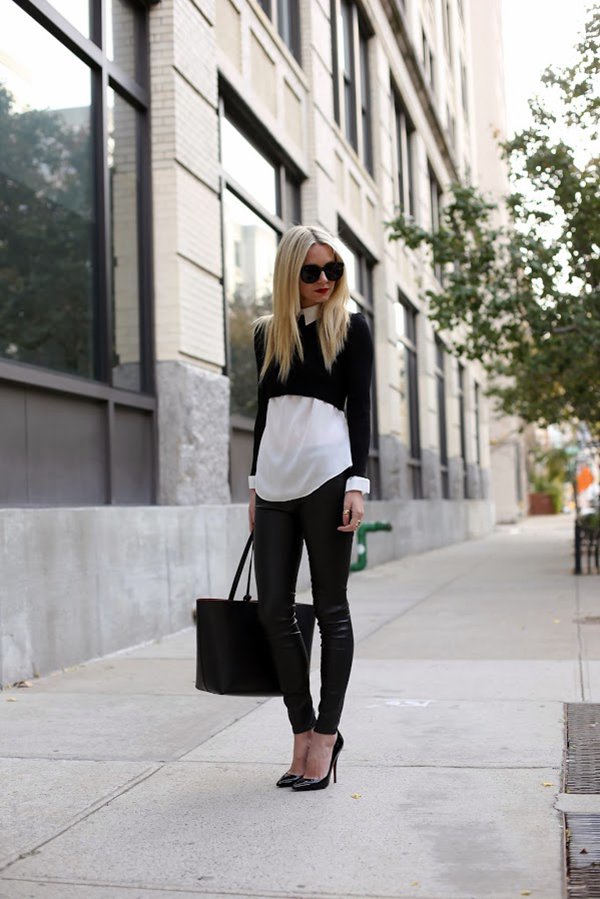 source
Important tips for dressing in a business casual outfit
The most important thing about styling a business casual outfit is to have the right items in your closet. Once you have them, there is nothing easier than putting together a business casual outfit. All you need to do is to follow the dressing tips we have listed below.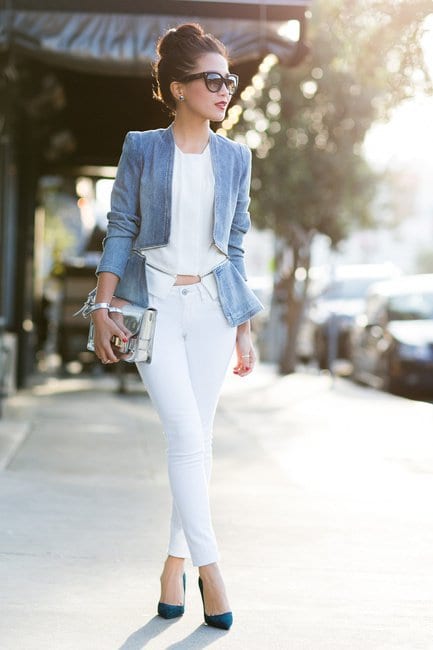 source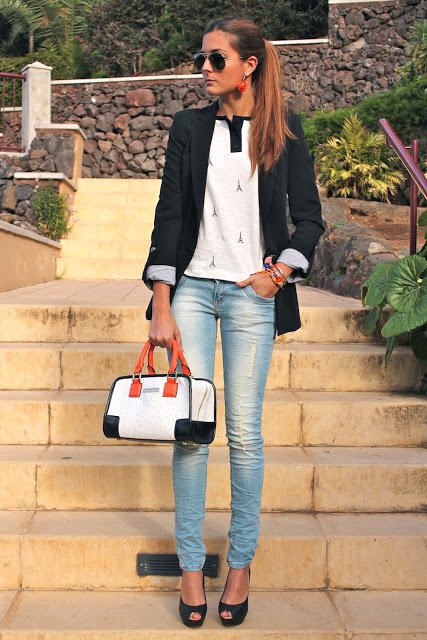 source
Always look polished
The business casual outfit may remind you of a casual look, but still, you have to keep the professional and polished look always when dressing in business casual style. Always make sure that your clothing is not having any imperfections. Missed buttons, visible stains, wrinkles, or torn threads are not allowed at all. You should always iron your wrinkly clothing in order to avoid looking disheveled. Make sure that your jeans don't have any excessive holes, shreds or tears when you wear a pair of them. If you want a business casual outfit including jeans, the best would be to choose a pair of dark wash one and style them with a blazer or cardigan.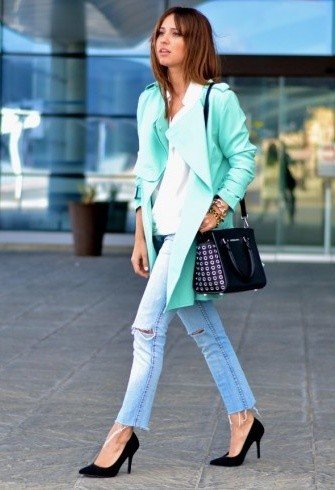 source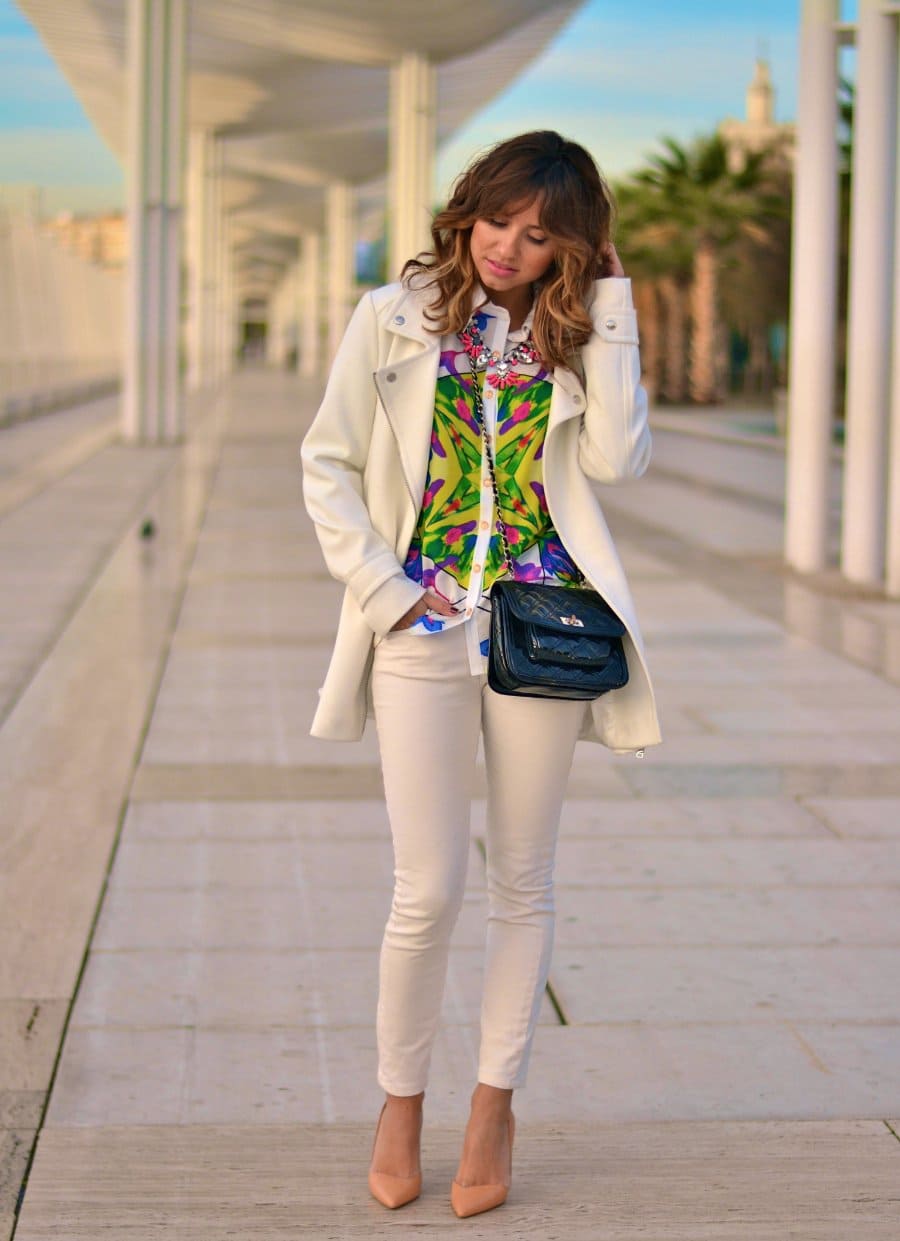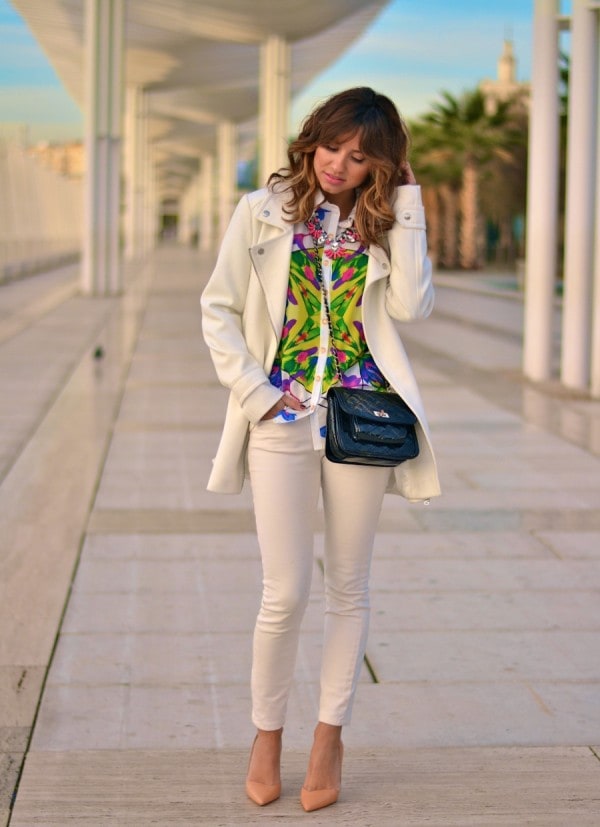 source
Avoid revealing clothing
This doesn't mean that you need to get suited up in a turtleneck or button-down shirt. Instead, this means avoiding wearing clothing that reveals your undergarments or too much skin. That is absolutely not appropriate for a workplace setting. Try to keep to midi lengths. Consider that even knee-length skirts are more acceptable than short skirts when it comes to styling a business casual outfit.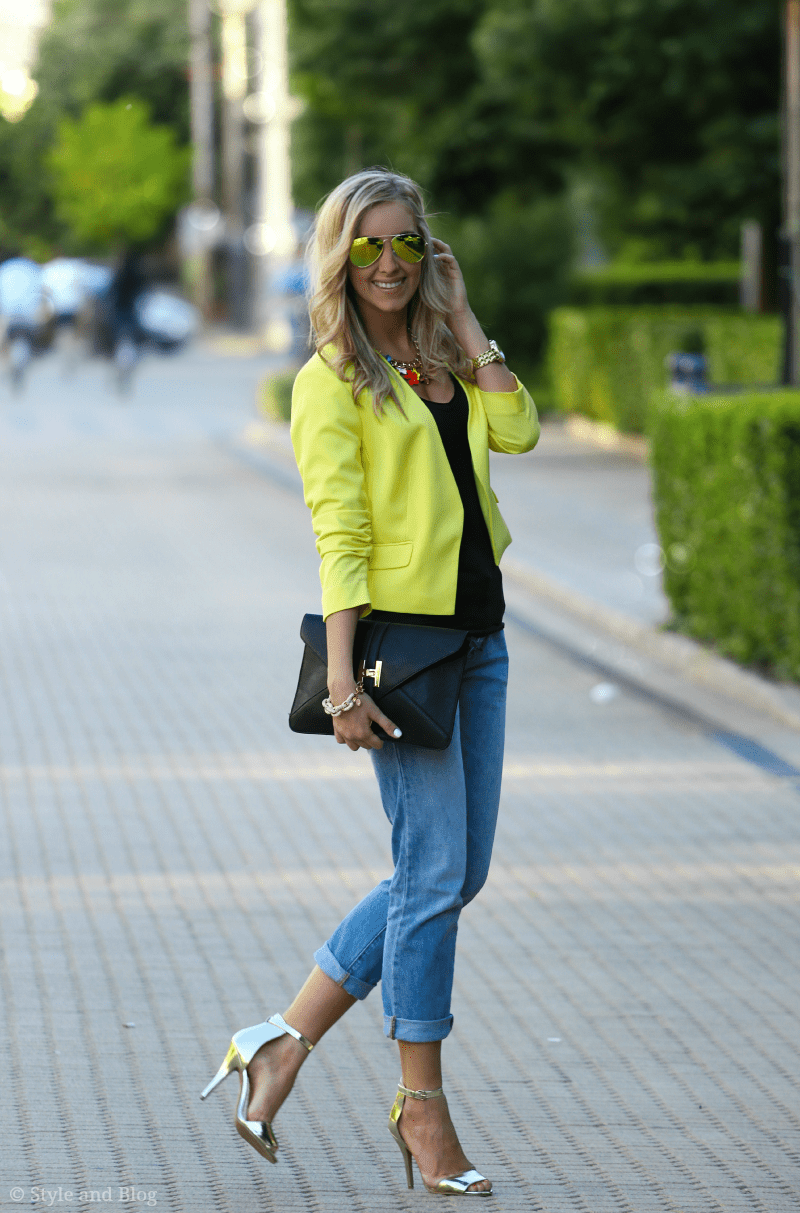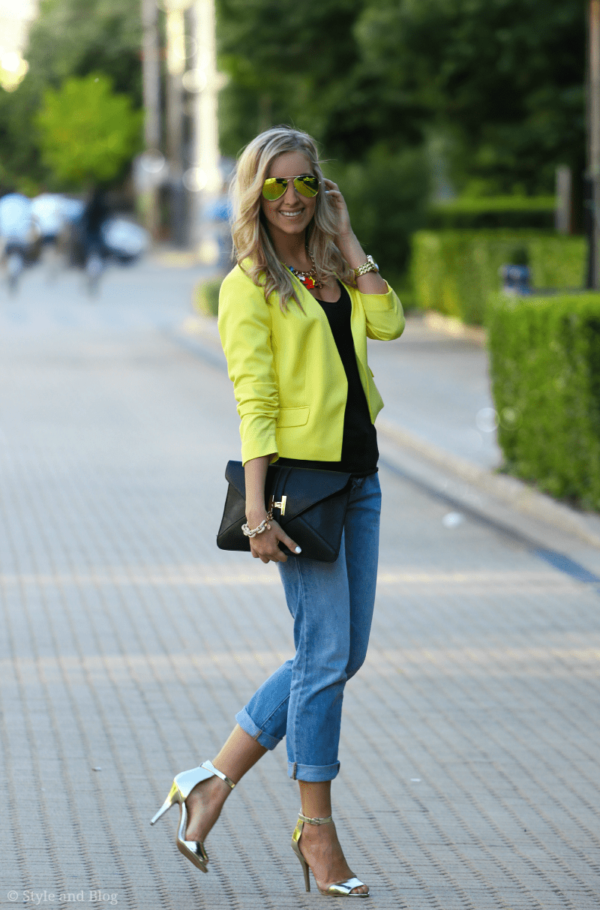 source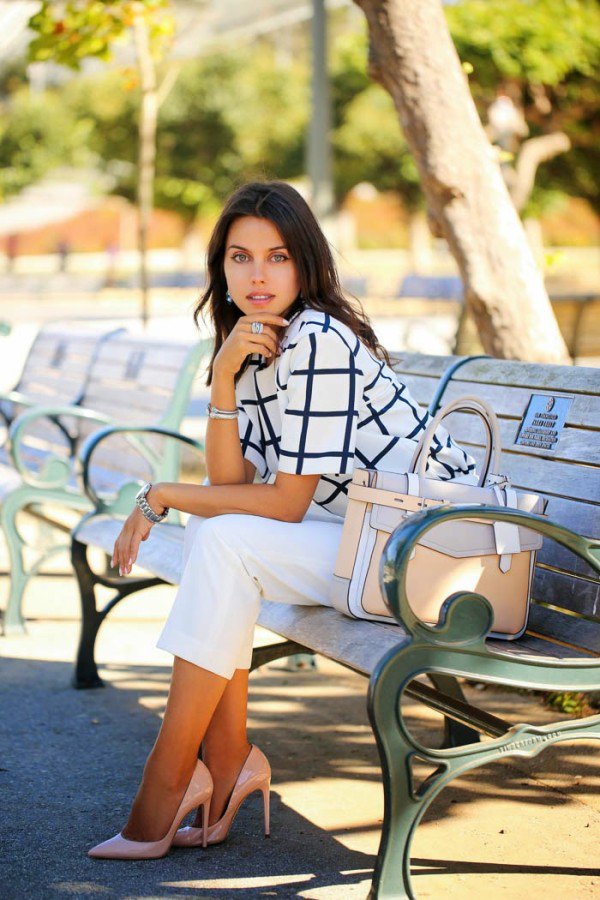 source
Build a capsule wardrobe
In order to achieve the previously listed tips, we recommend you build a capsule wardrobe. It is a collection of classic pieces that work together with versatility which allows you to easily style a business casual outfit. Only a few items are all you need for styling tons of different attires. Fill your capsule wardrobe with wisely selected business casual items like blouses, cardigans, denim jeans, dress slacks, or designer t-shirts. Then put your creativity to the max and style the best business casual looks ever.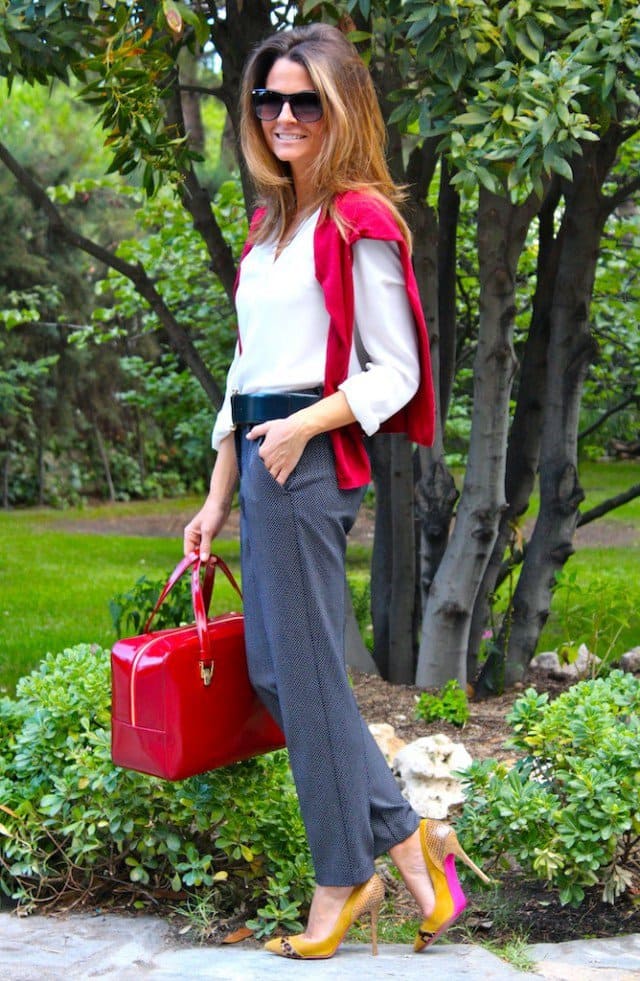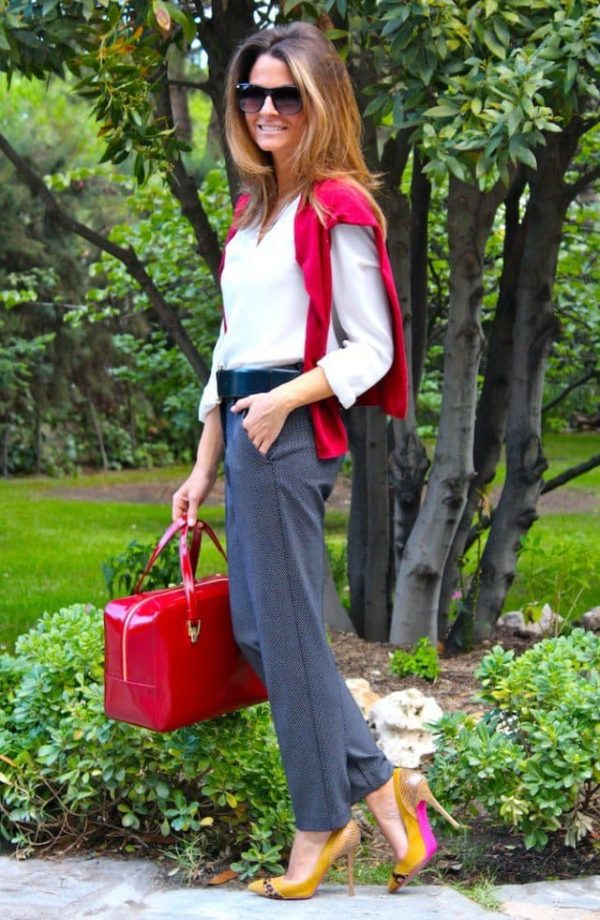 source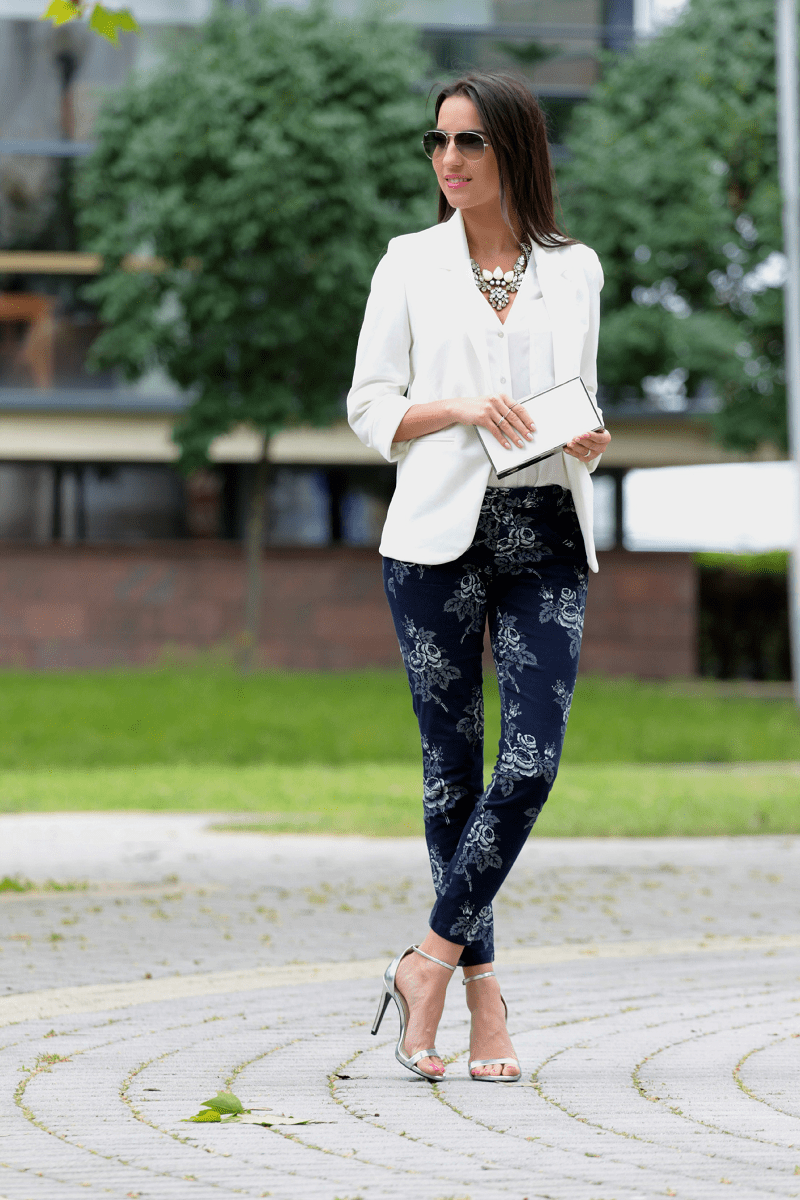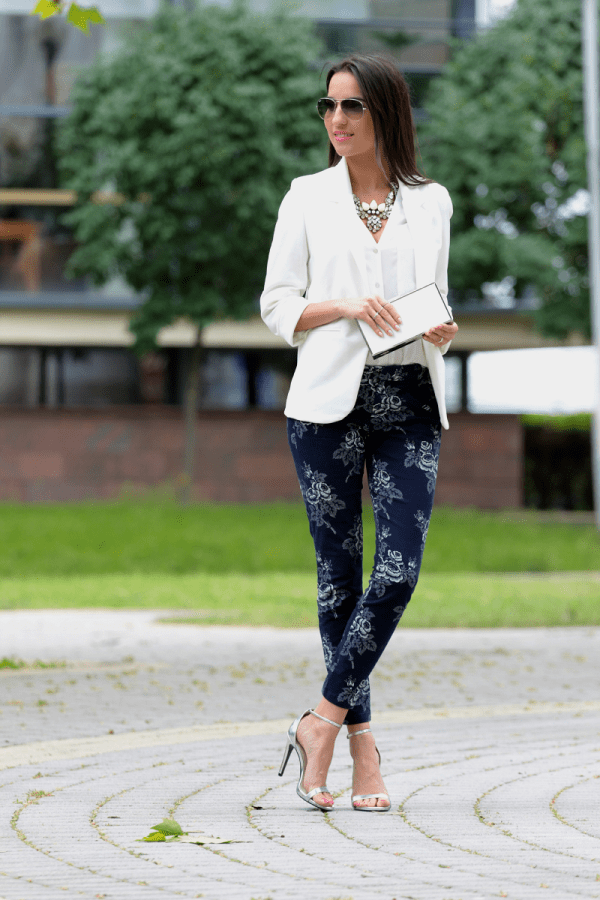 source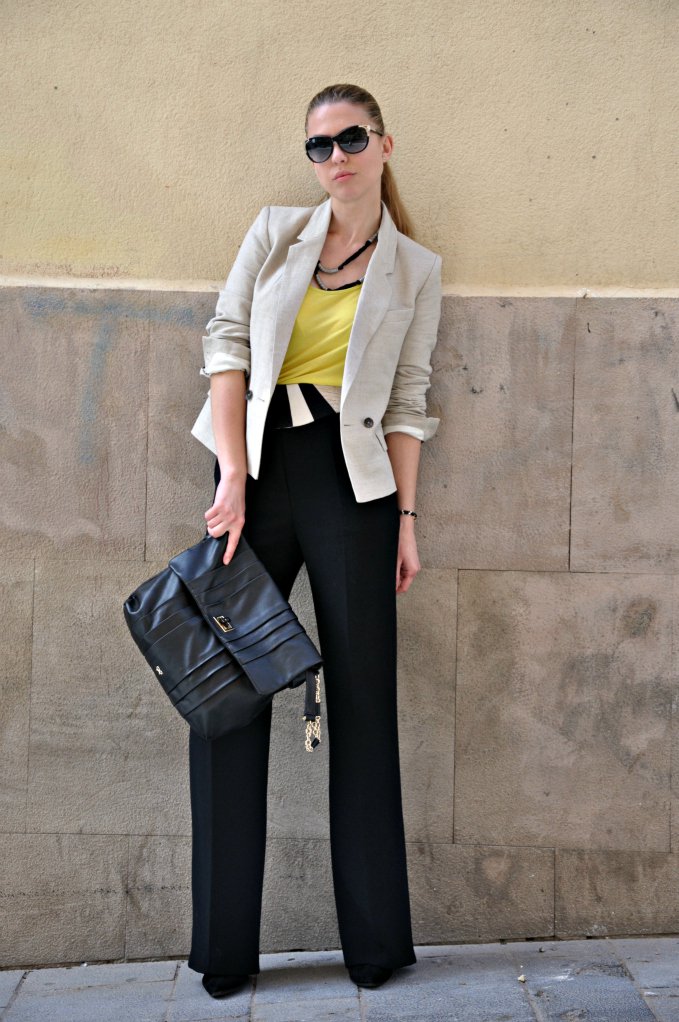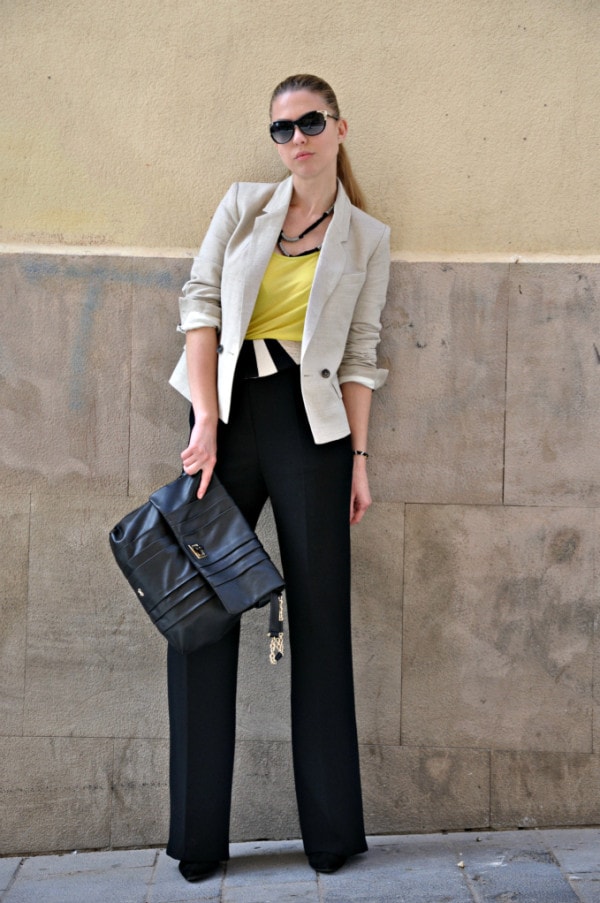 source
Avoid baggy clothing
Too tight clothing should be avoided. But, too baggy clothing is also something that you must avoid when styling a business casual outfit. For example, all your khaki pants and blazers should be unwrinkled, stain-free, and well-tailored to fit your body figure.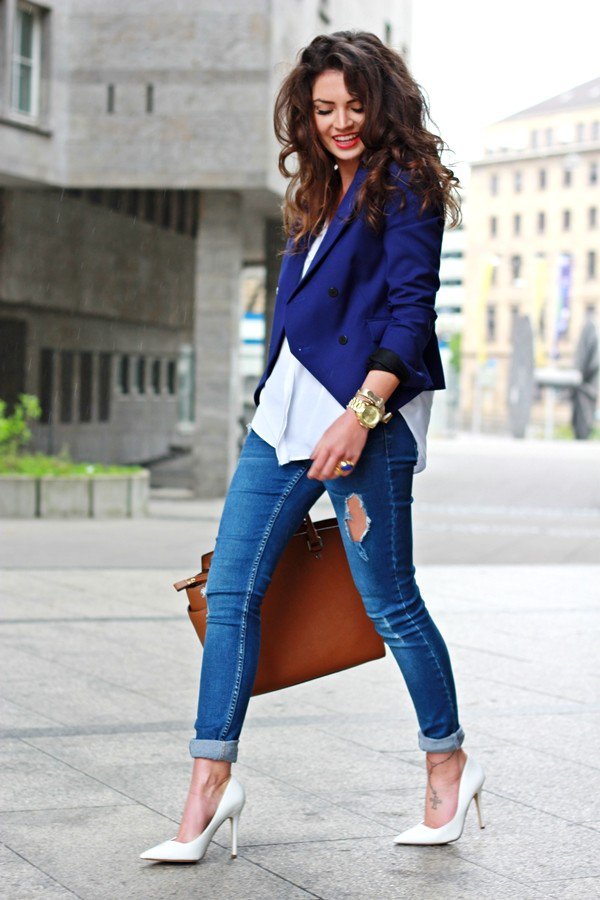 source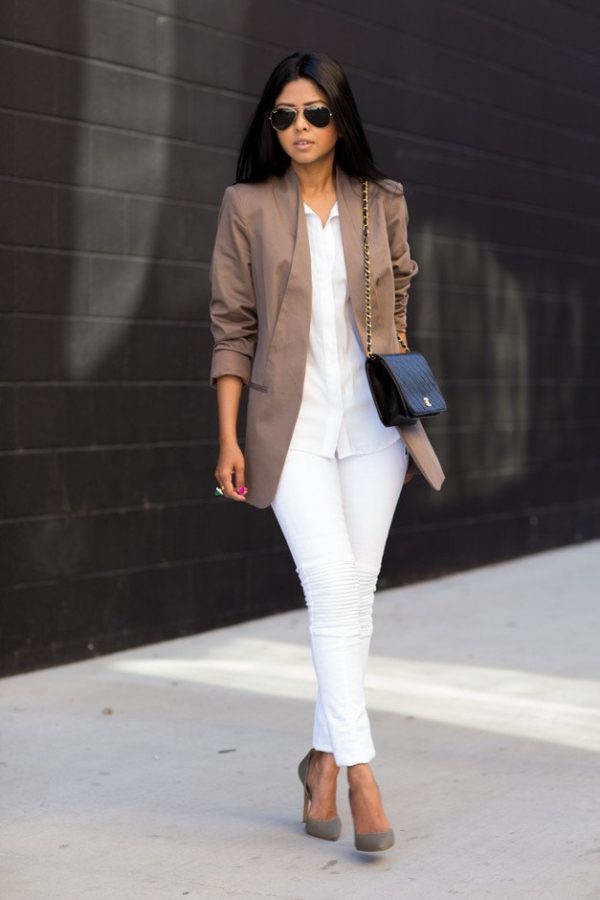 source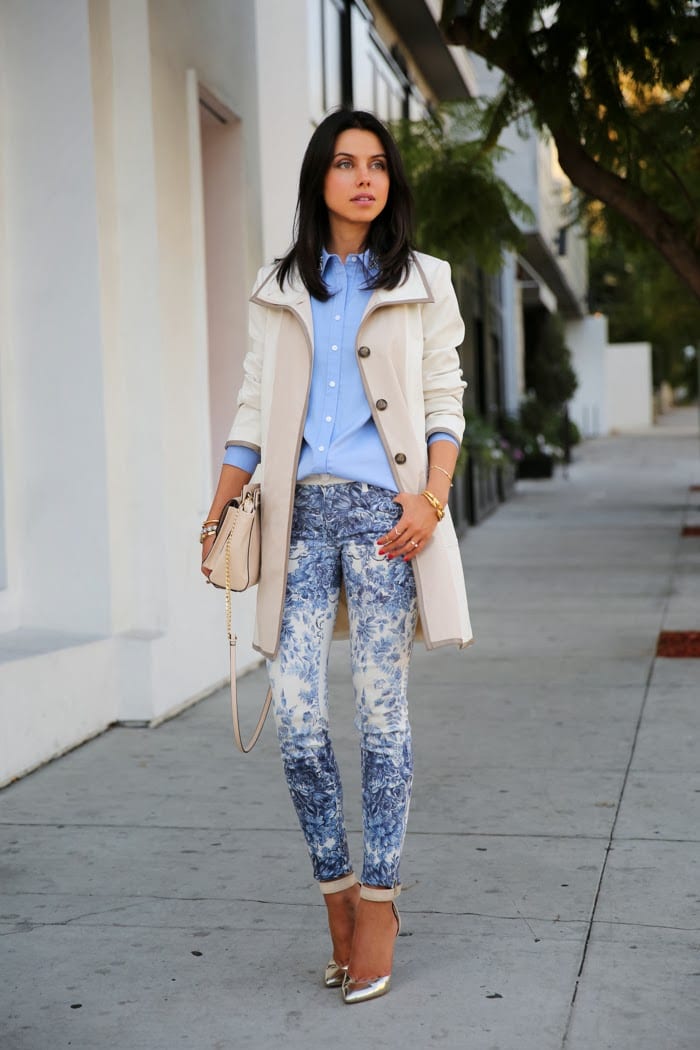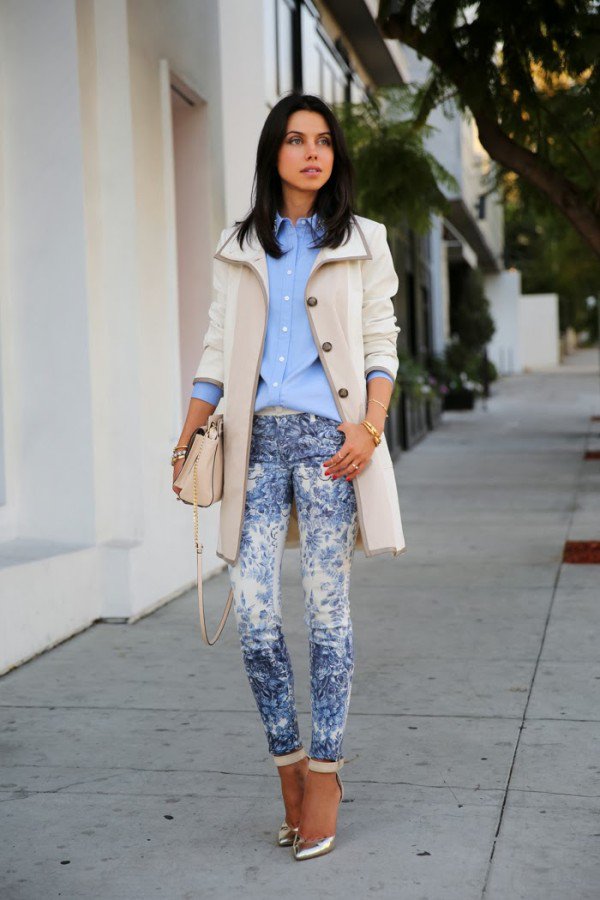 source
Stick to a muted color palette
When it comes to styling a business casual outfit, the best is to stick with neutral colors or muted solid colors. You should avoid overly bold colors or patterns that are considered to be not appropriate for most business casual environments.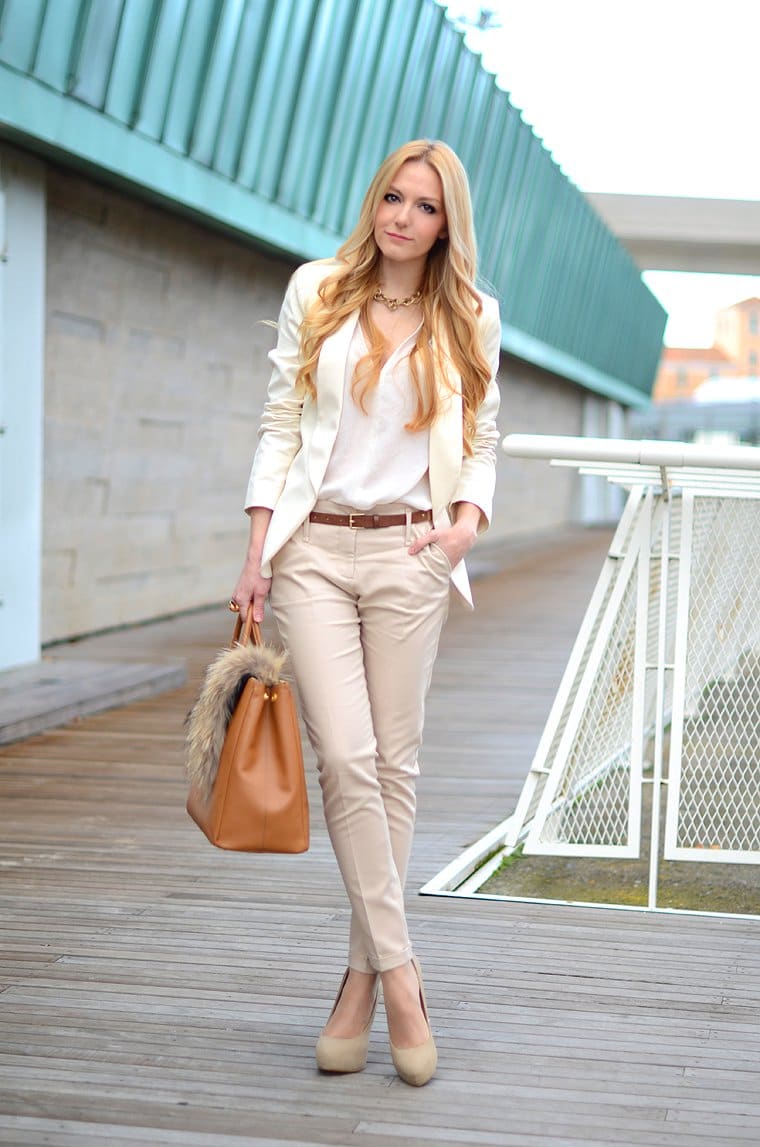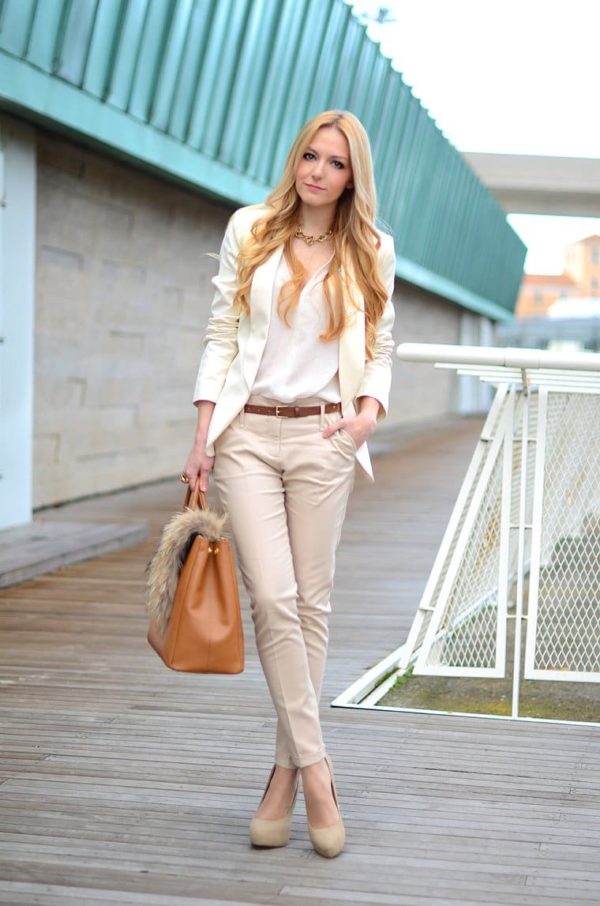 source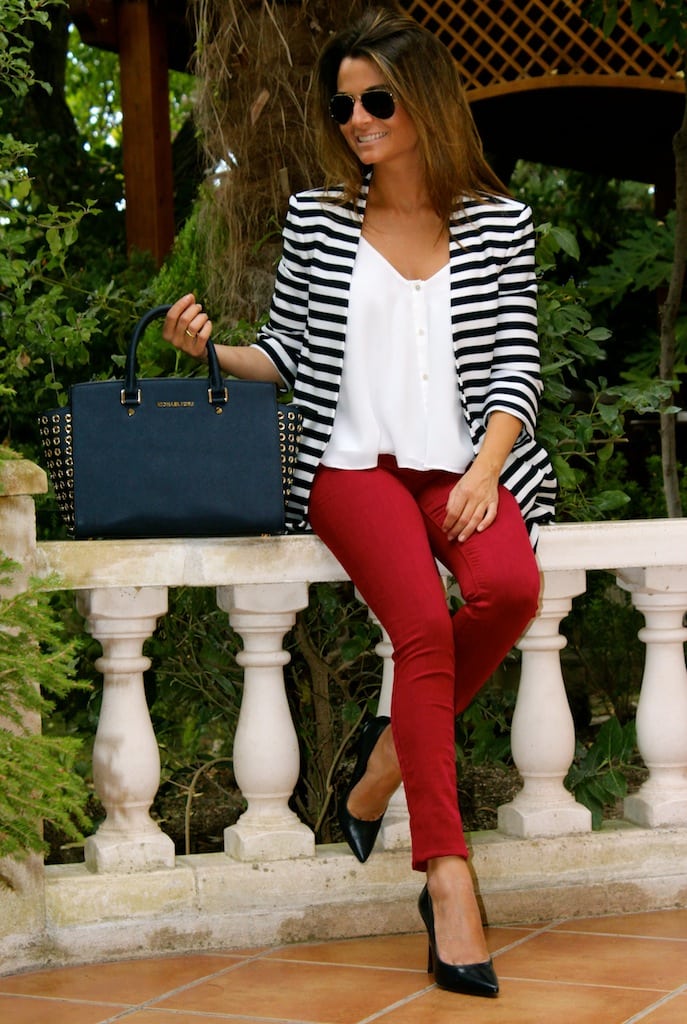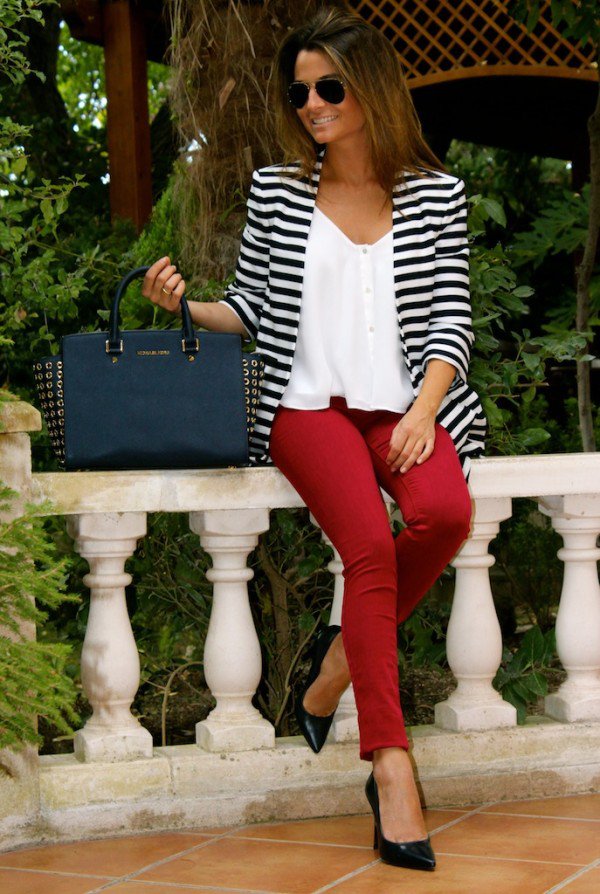 source