Did you just say YES to the love of your life? After you finally decided to start sharing your life forever it is time to start planning the most important day of your life. Women dream of walking down the aisle looking like princesses. And, every woman deserves her fairy tale look on her big day. The wedding gown is one of the most important parts of a wedding party. Choosing the wedding dress may seem easy, but in fact, the decision is not that simple. There are so many things to be considered before choosing the right wedding dress.  So many different silhouettes, layers, tiers, and millions of other little details need to be considered first. To make things a bit easier, we have put together a list of the latest trends in wedding gowns.
Scroll down the page to explore the most mesmerizing wedding gowns. We are sure every woman has dreamed of her wedding dress since being a child. It is time to finally make all your dreams come true. These beautiful and soft wedding gowns will help you look like a princess on your special day. There is something for any body shape and fashion preferences, so we are sure you will find your favorite wedding dress among our selection. Browse through the endless selection of the sweetest and sexy wedding gowns and rock on while walking down the aisle.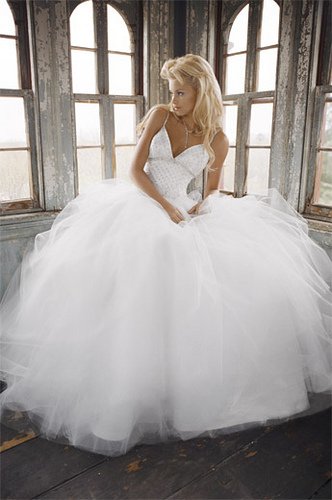 Illusion necklines
Illusion necklines are very popular among brides. It is because of its romantic yet sensual nature. The illusion necklines offer the wearer the option to bear as much or as little of her décolletage as she wants. One of the best about illusion necklines is that they can be easily paired with any silhouette from ball gowns to mermaid dresses.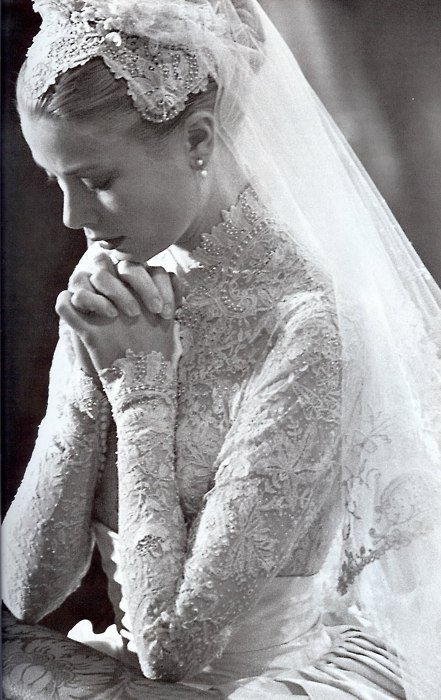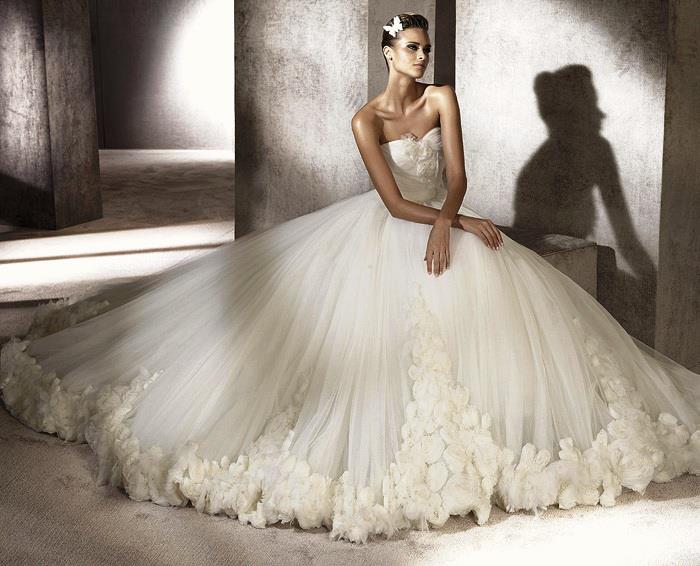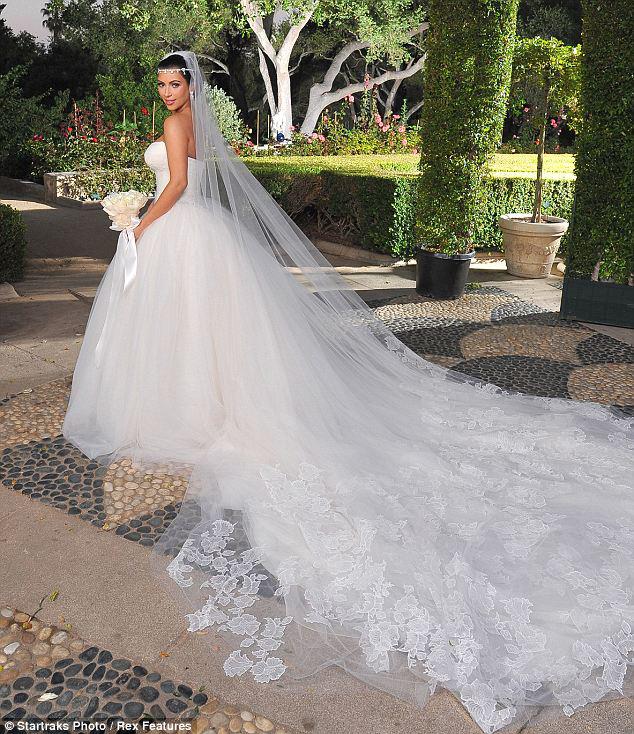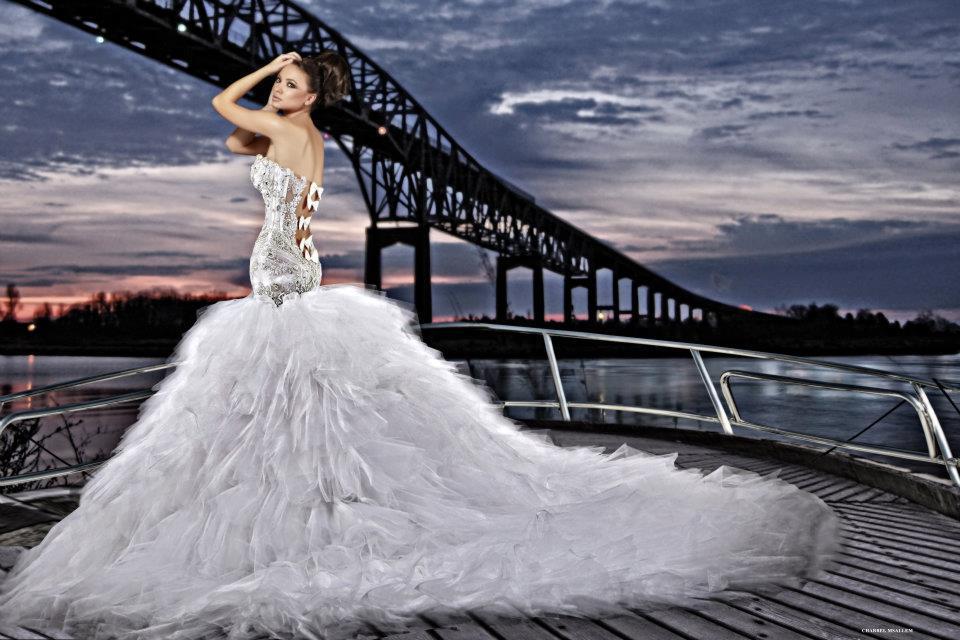 Elaborate patterns
Lace is among the most popular choice of fabrics for a wedding gown. Lace wedding dress with bold and elaborate patterns is gaining momentum since modern brides prefer laser-cut standout details. The usual floral patterns have been changed with standout details different from the classic patterns of past wedding gowns.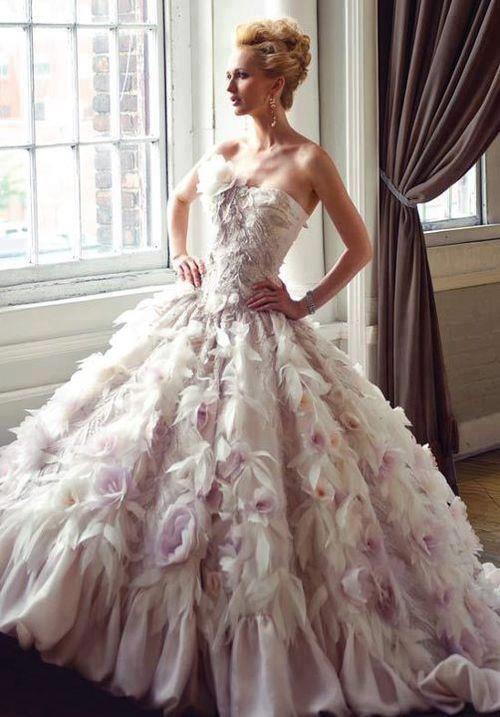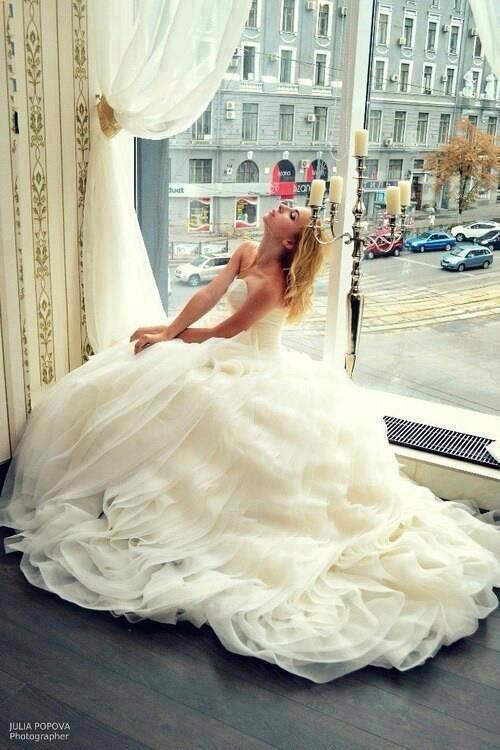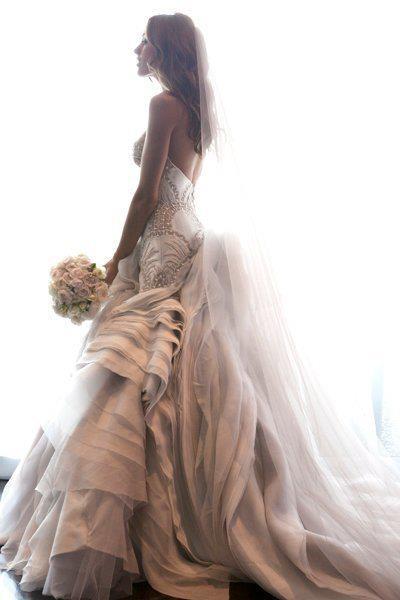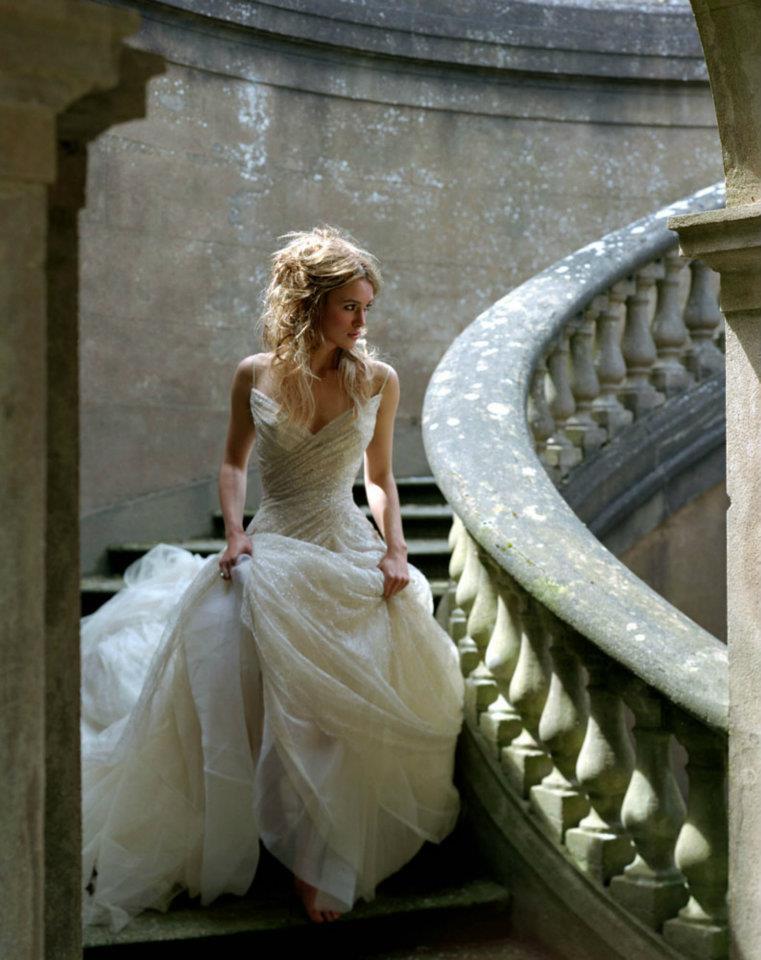 Fresh-toned gowns
Other alternative wedding dresses for modern brides are fresh-toned gowns. Women, who are not too keen to tradition, would rather choose a fresh-toned wedding dress instead of a white one. This is a good way to wear a non-traditional white wedding dress but still not a colored one.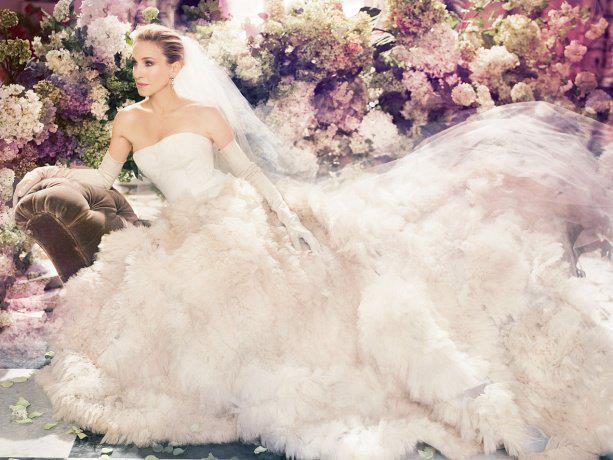 Sexy mermaids
There is almost no woman who doesn't love mermaid wedding dresses. The figure-hugging silhouette nips and flares at the right places, making the bride who wears it look so feminine. There is only one thing to consider before choosing a mermaid wedding dress. It won't look good on you if you are too short, so this dress is among the first choice for women that are taller and slim.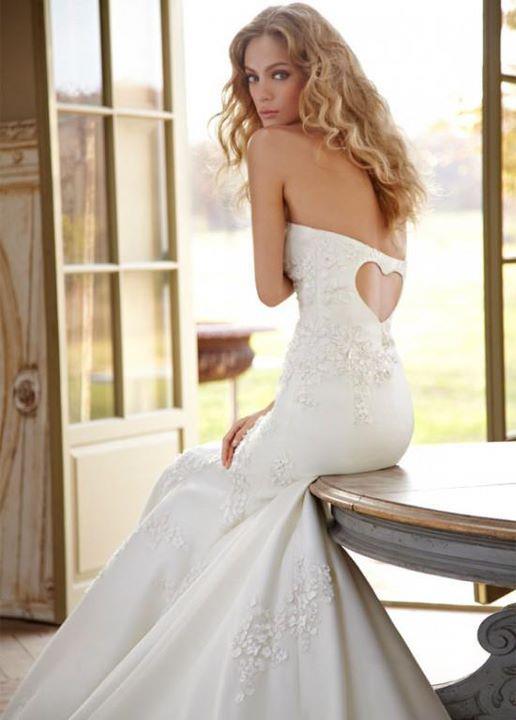 Off-shoulder wedding gowns
Off-shoulder wedding gowns are so popular and elegant. They are so sweet and romantic and flirtatious all at once. This trend of wedding dresses is among the most popular among modern brides because of the sophistication note in it. The trend is definitely the first choice for fashionable brides because it is both traditional and sexy at the same time.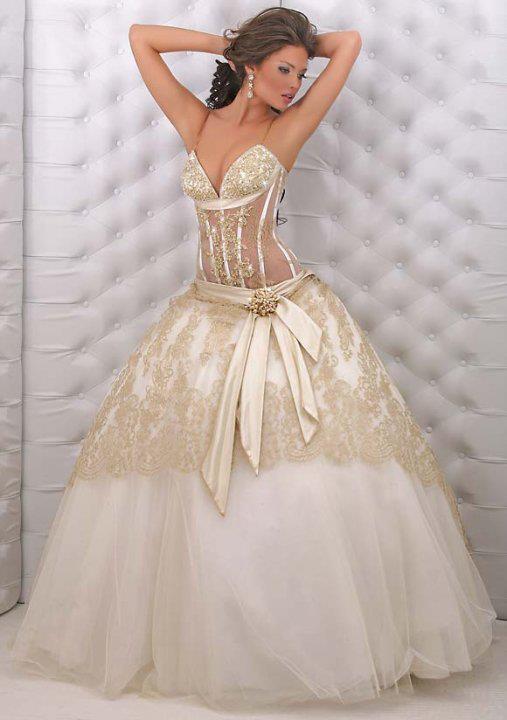 Barely-there dresses
Barely-there dresses are getting increasingly popular these days. Brides choose these kinds of wedding gowns because of their sensual yet romantic and very elegant silhouette. Their see-through elements make these dresses being so sexy. The lace embellishments on the dress make it pop, drawing attention to the intricacy and details of the lace fabric. If you dare to look sexier than traditional at your wedding party, then here is the choice for you.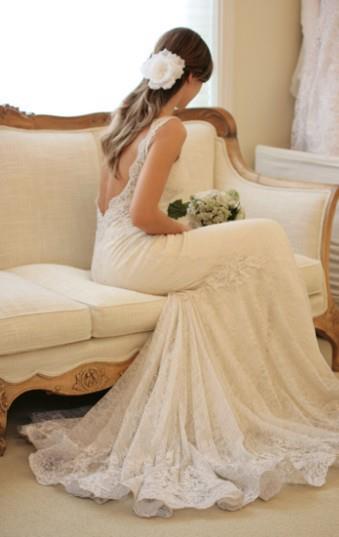 Pastel shades
Who says wedding dresses should be colored in white? More and more modern brides to be choose wedding gowns in pastel shades. They are the perfect alternative to traditional white wedding dresses. If you are among the brides who dare to insert a little color in their wedding party then pastel-shaded dresses are the right choice for you. Pastel dresses are perfect when you don't want a traditional white dress but at the same time, you don't want to look like wearing an evening gown.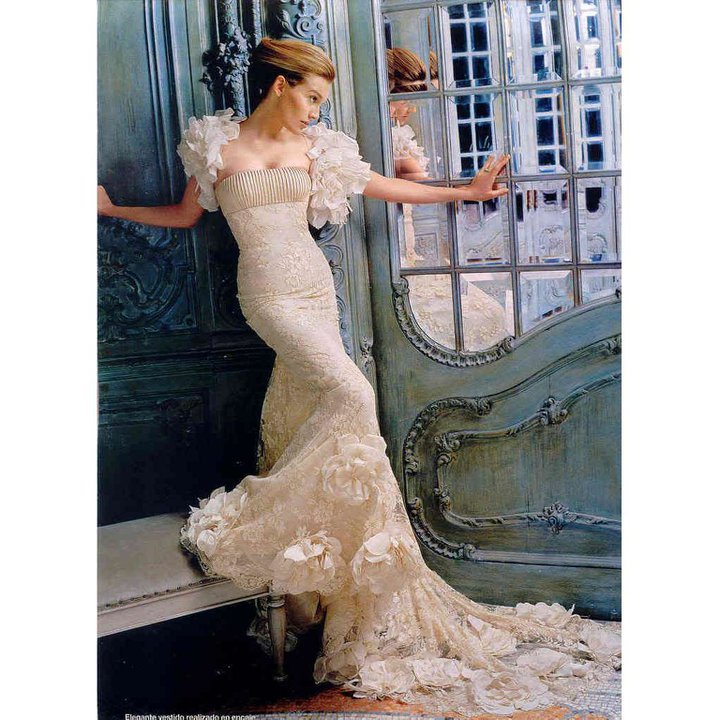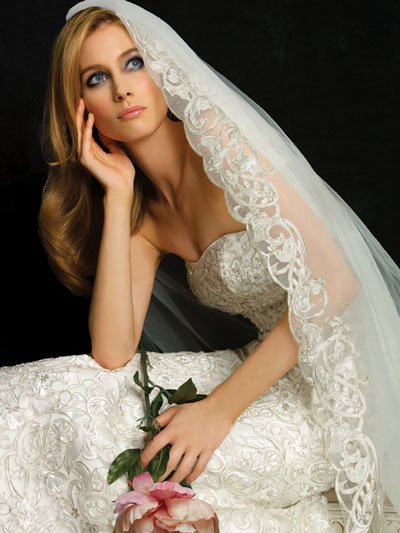 Lace fantasy
Lace is definitely the most undefeated choice of embellishment for wedding gowns. It is so romantic and delicate, intricate and so feminine, and there is no wonder why it is the most favorite choice of fabric for a wedding dress. Most women chose it because it completes the wedding gown without even trying too hard, or having to add more details on the top. The fabric is too decorative by itself.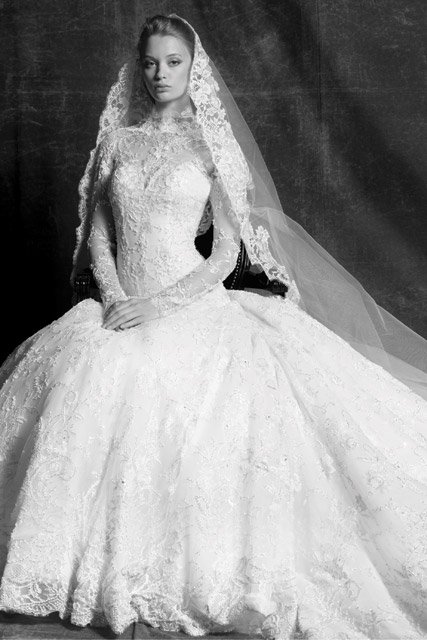 Princess silhouettes
Princess A-lines is definitely one of the most favorite choices of wedding gowns for modern brides to be. Sweet, demure, and universally flattering, these gowns cannot go wrong at all. They will definitely withstand the test of time, as they are so versatile and all season-appropriate.