The blazers are so popular this season. We can see modern women rocking the trend of wearing blazers all around us. In this article, we have selected for you some fashionable ways to style a blazer. Scroll down the page to learn the biggest tricks for styling a blazer outfit.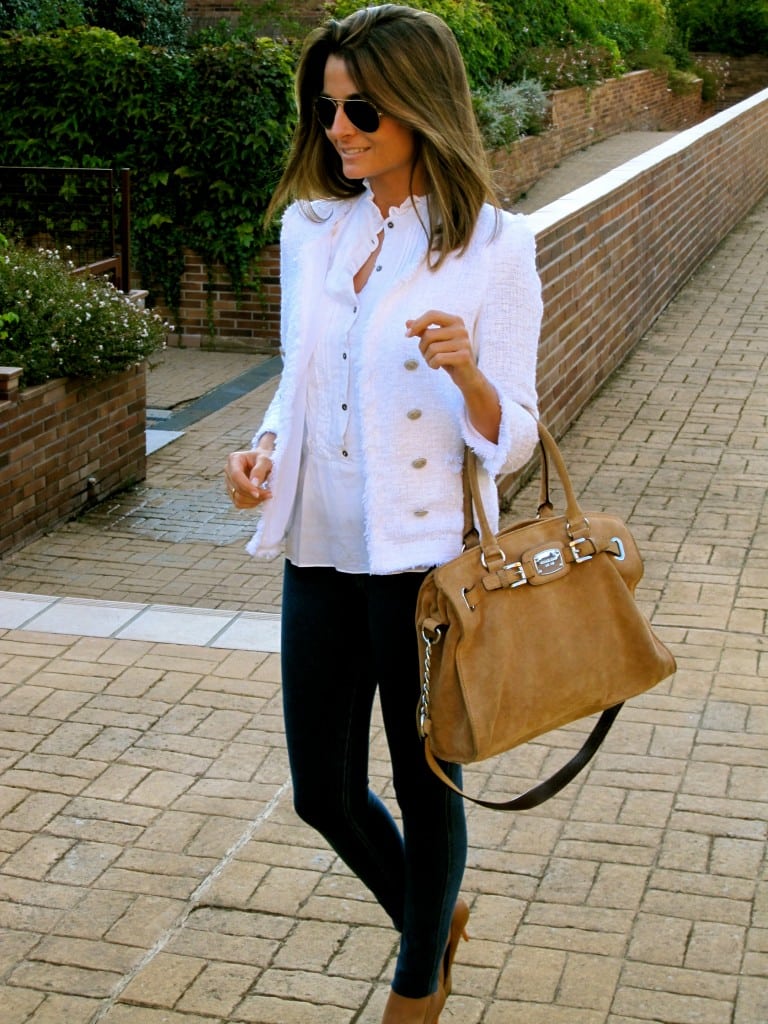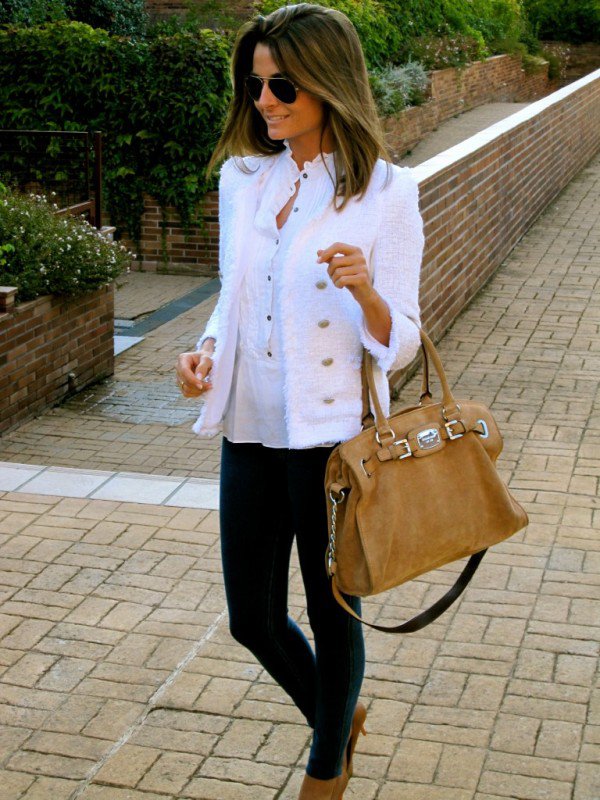 source
Wear your blazer as a jacket
One of the most stylish ways to wear a blazer this spring is as a jacket. Instead of rocking your denim or moto jacket op for a more elegant alternative that will give your ensemble a more polished look. A longer-cut blazer could be the right choice for you. Wear it with a midi skirt or dress, pair it with jeans or even style it with a mini skirt. Experiment with many different looks until you find out the one that best suits you. For colder days, you can even layer your blazer under another jacket.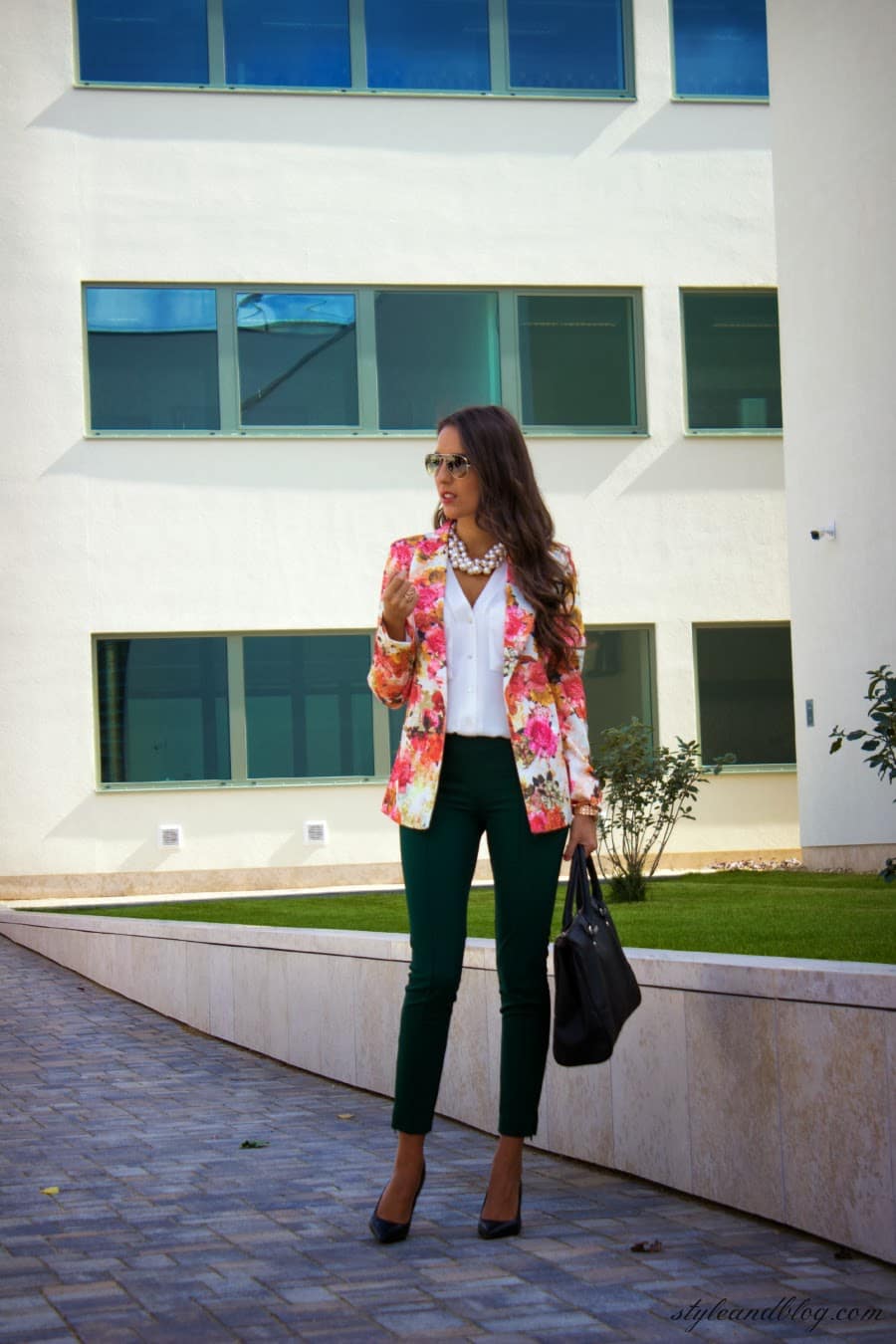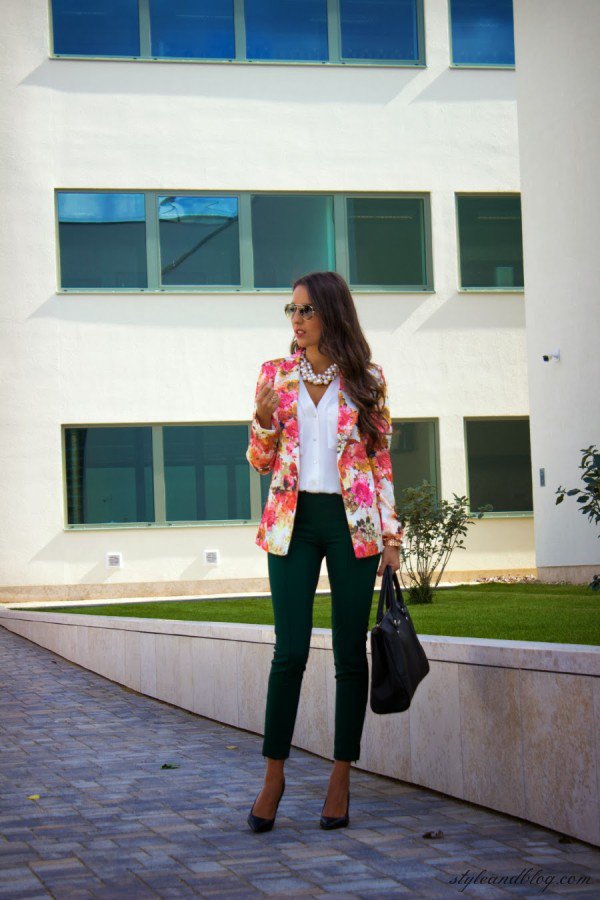 source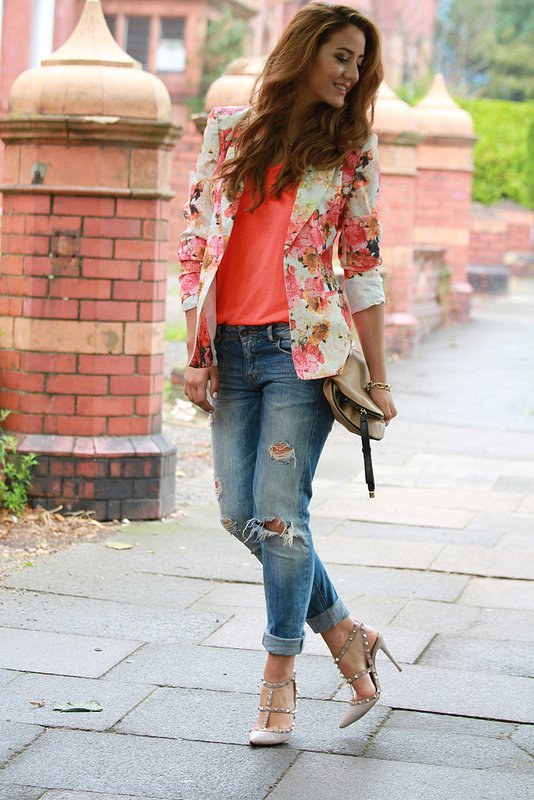 source
Try to avoid exaggerated shoulders
Exaggerated shoulders have their brief moment in the 80s, but thank goodness they become a past so soon. Try to avoid this kind of blazer cut. Power suit shoulders are just too linked to the era of bad hair and brick-size cell phones. And, that era is simply behind us.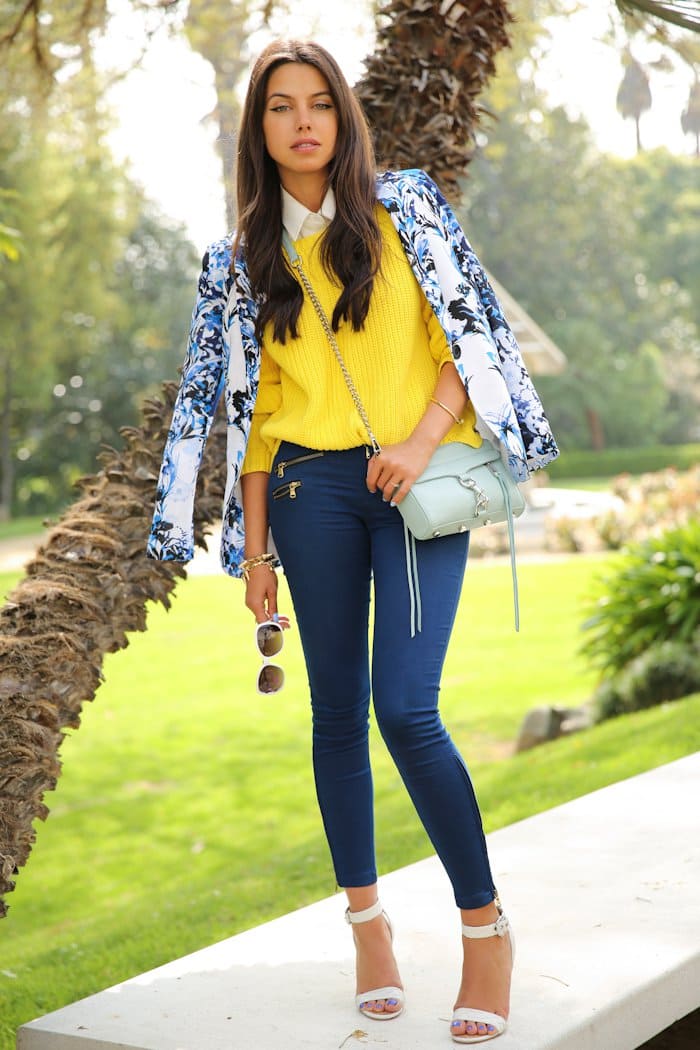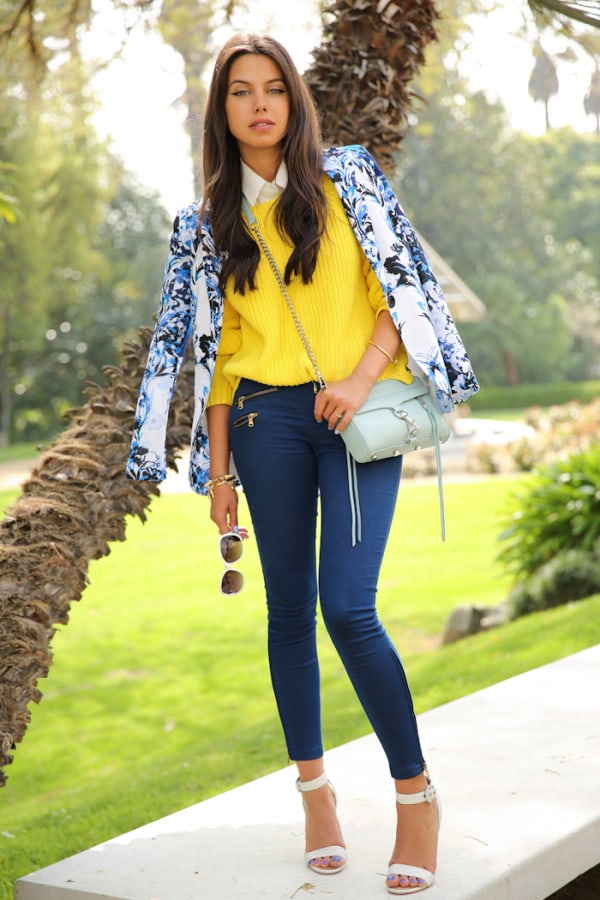 source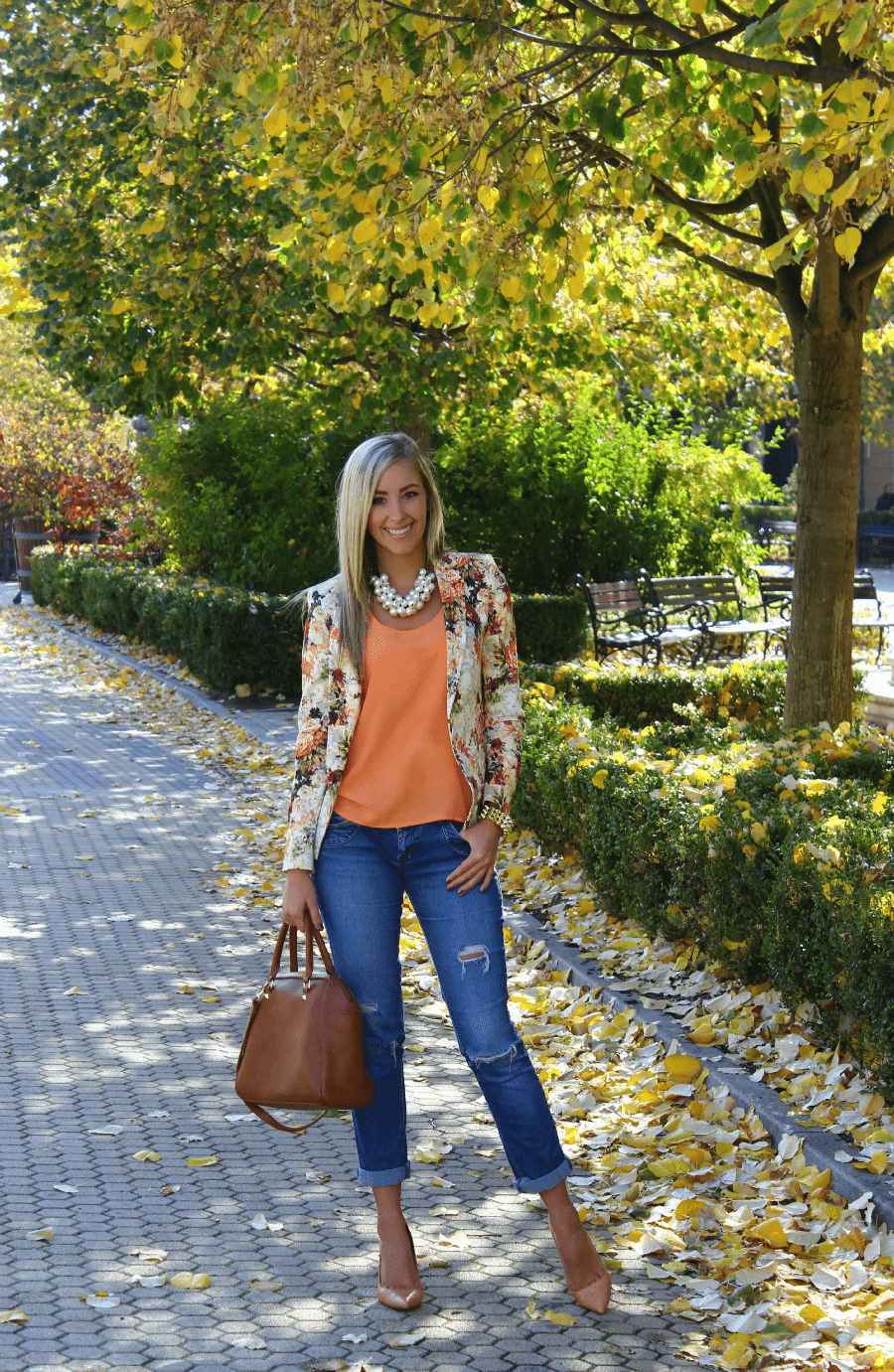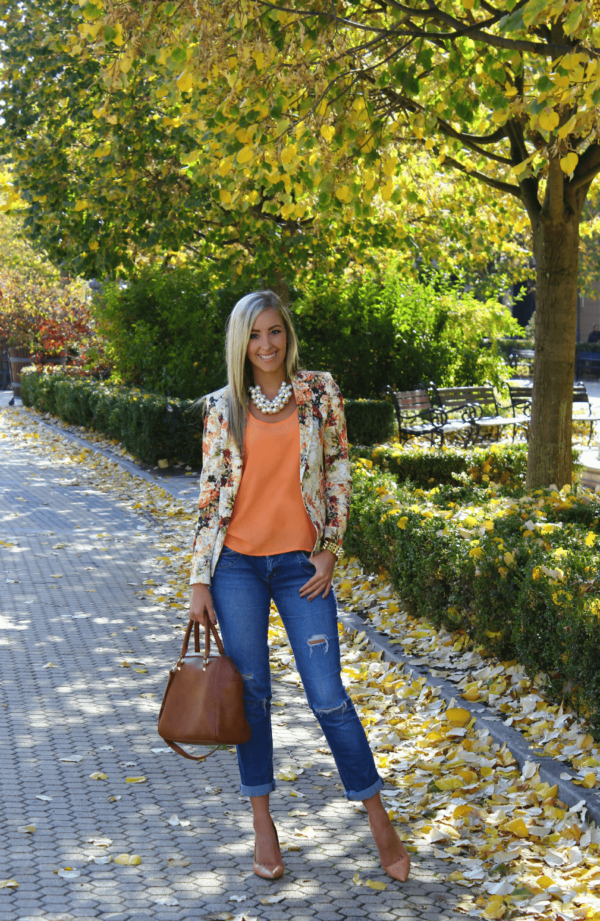 source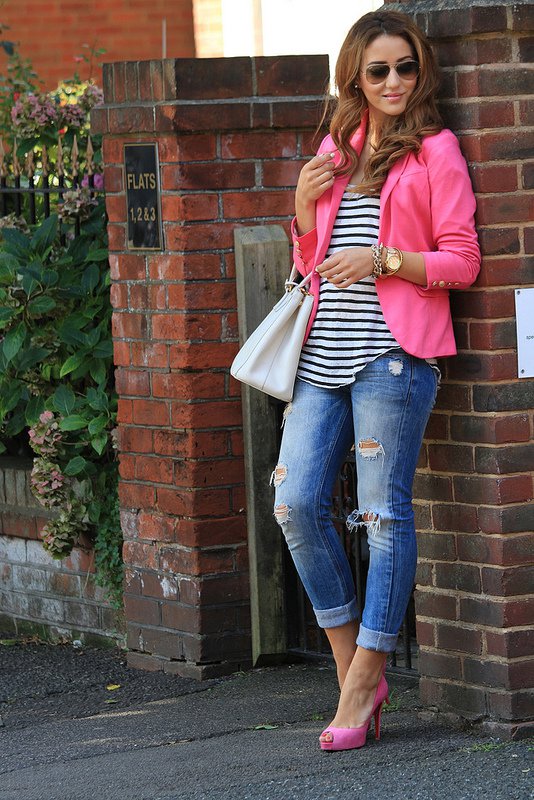 source
Try runway-ready cropped cuts
The trend of wearing runway-ready cropped cuts was very present in the pre-pandemic time. But, since the coronavirus pandemic heated the world, very few people were reaching for such a structured style. Now, two years later, the trend is hitting the streets again. More affordable brands put out their own versions of the trend of wearing cropped blazers. There are many different ways to style a blazer, but when it comes to a cropped blazer, the best is to wear it with some high-waist, straight-leg, or boyfriend jeans. When it comes to footwear, the best is to choose some sharp hoe that will keep your proportions in check.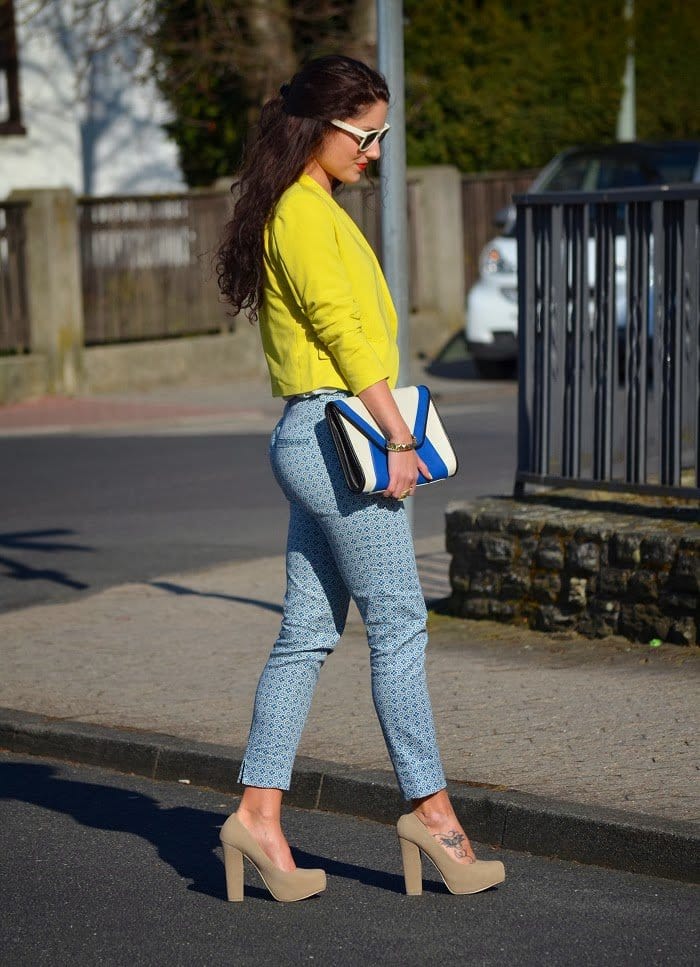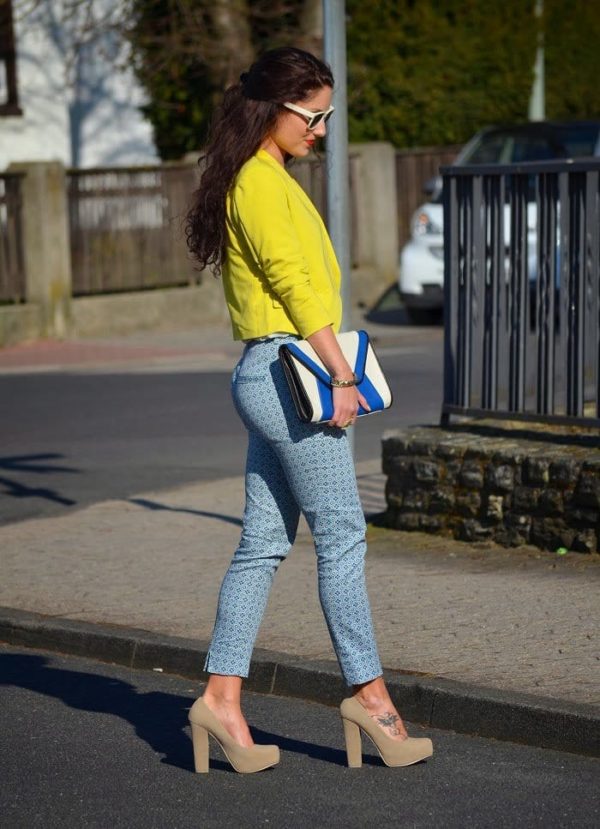 source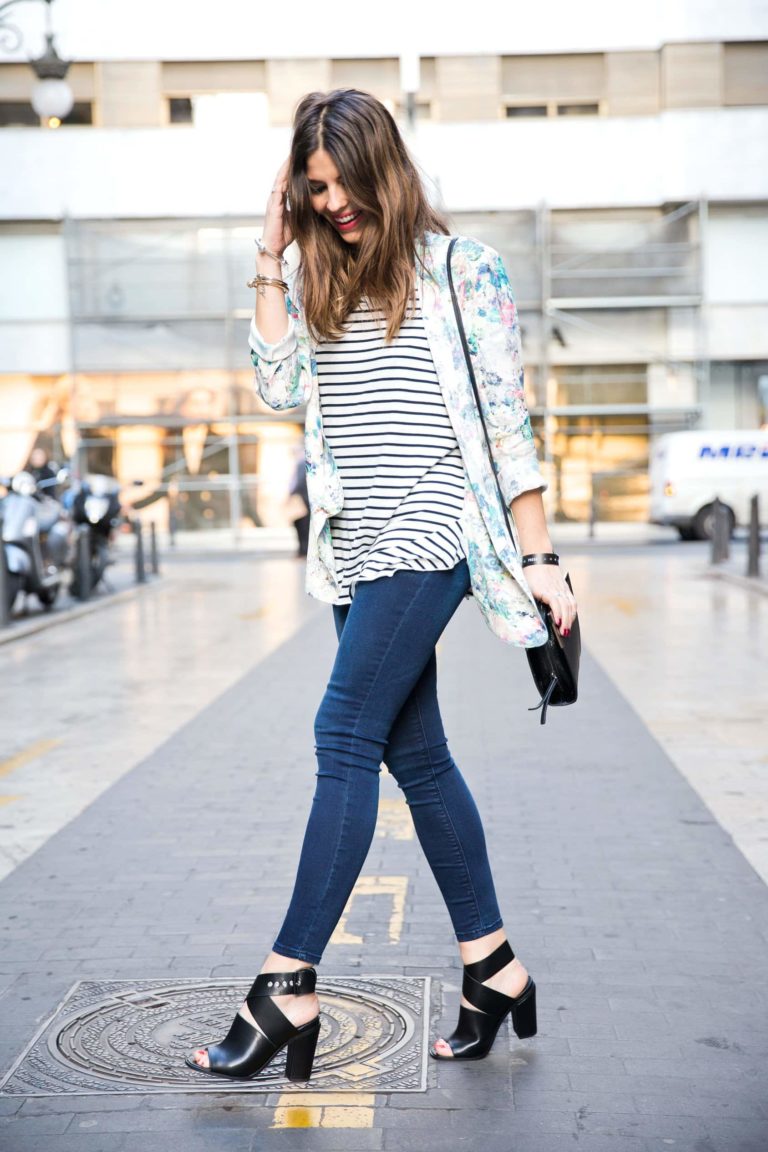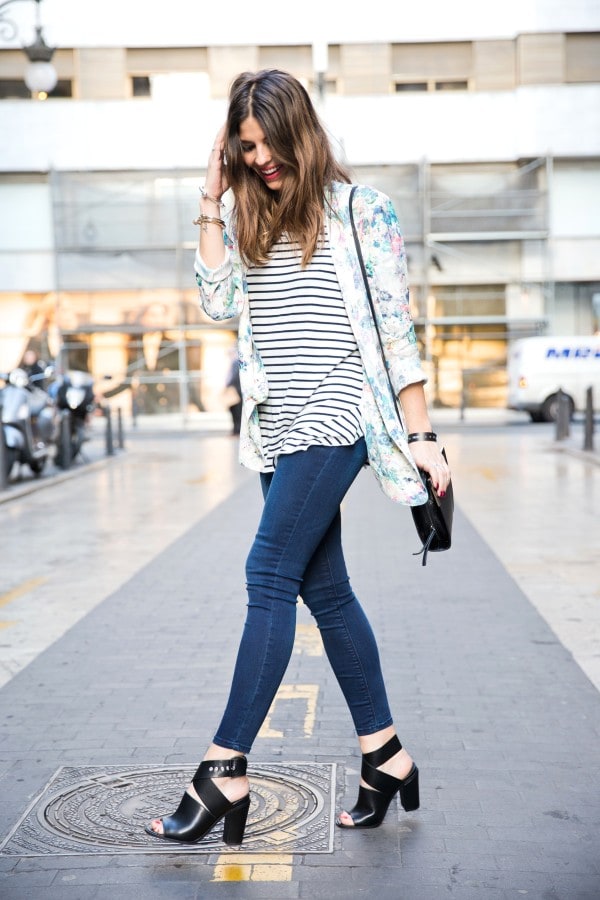 source
Go classic with a traditional plaid
Prints are always so daring, but sometimes you simply need to choose something more classic. Well, one of the blazers that never go out of fashion is the plaid blazer. They are so elegant and fashionable and are definitely one of those must-have staples for your wardrobe no matter the season or your personal style. You can find many different ways to style a blazer and create classic ensembles. One of them is to pair your plaid blazer with a plain white tee and blue-wash jeans. Ankle boots can perfectly finish your look if you are styling a fall outfit. For spring attire change the ankle boots with sneakers.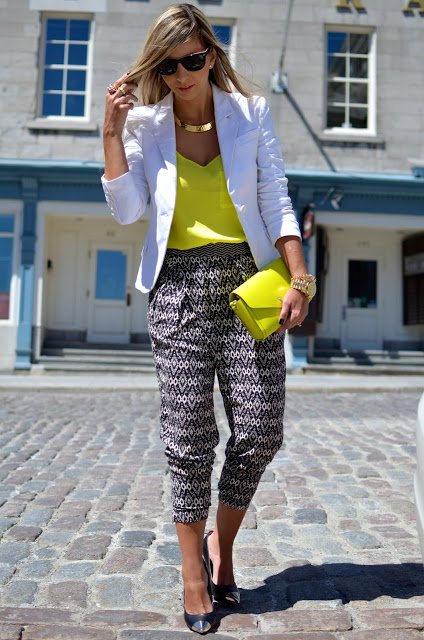 source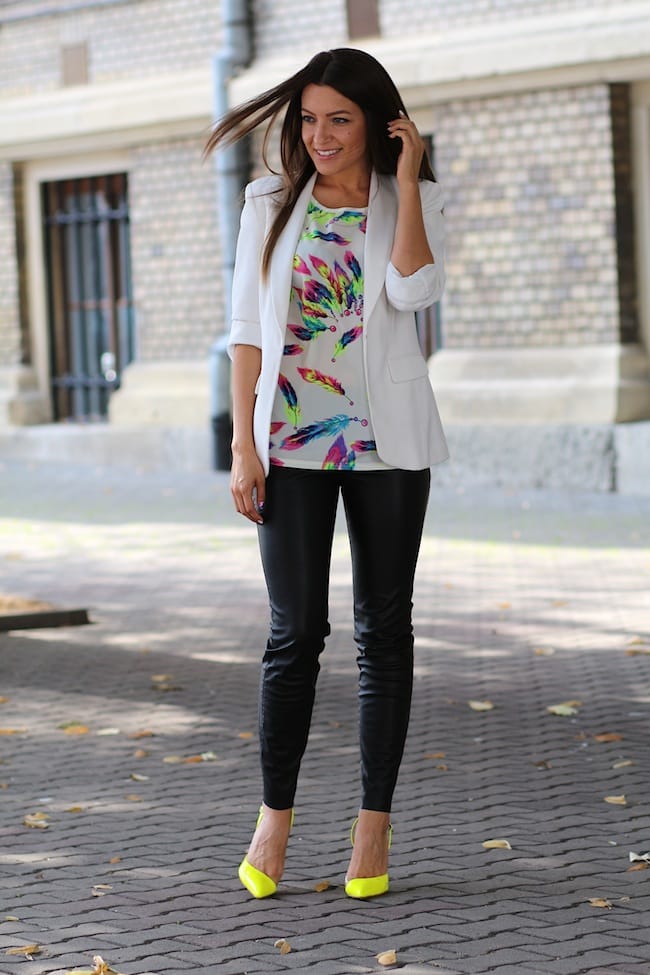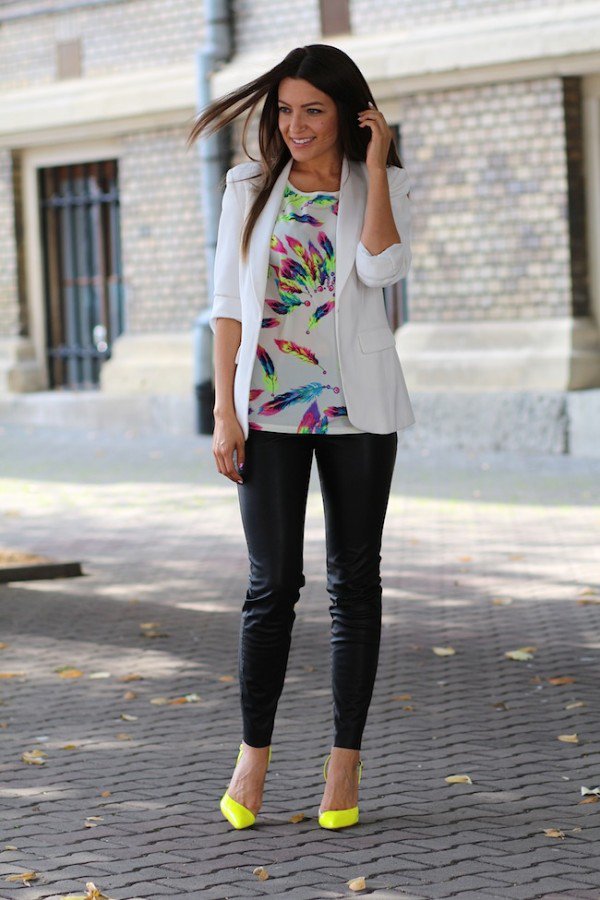 source
Layer one over coordinating wide-leg pants
You may think that when we refer to layering a blazer over coordinating wide-leg pants we refer to wearing suits. Sometimes it is the case. But other times, you can create a monochromatic look combining a wool-cotton blazer with pants in the same hue (that are not part of a suit). These ways to style a blazer are very popular among modern women. The wide-leg pants will keep your look feeling a little more Boho casual and less like traditional office attire. When choosing an outfit like this, the best is to pair it with other low-key pieces like an easy T-shirt, simple accessories, and a slouchy tote or a clutch.
source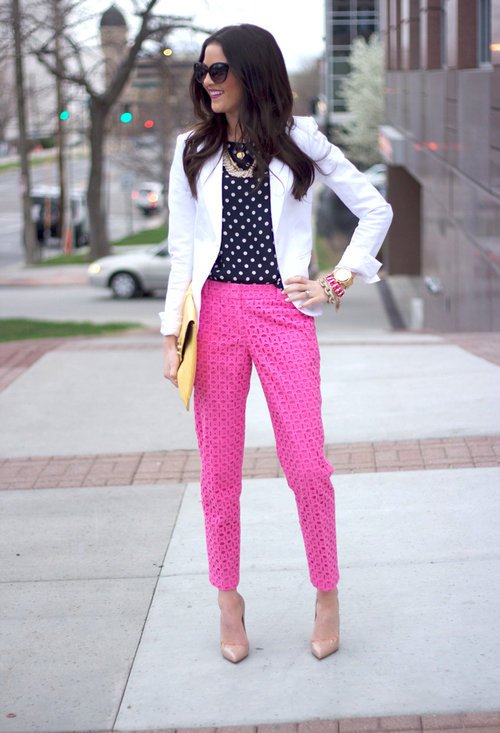 source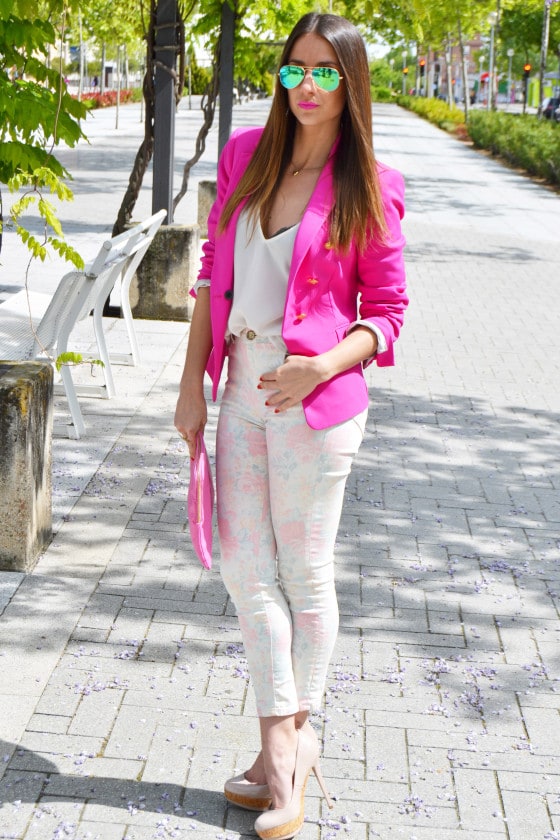 source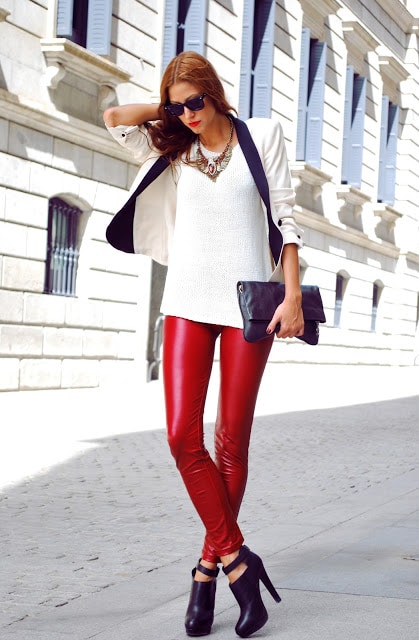 source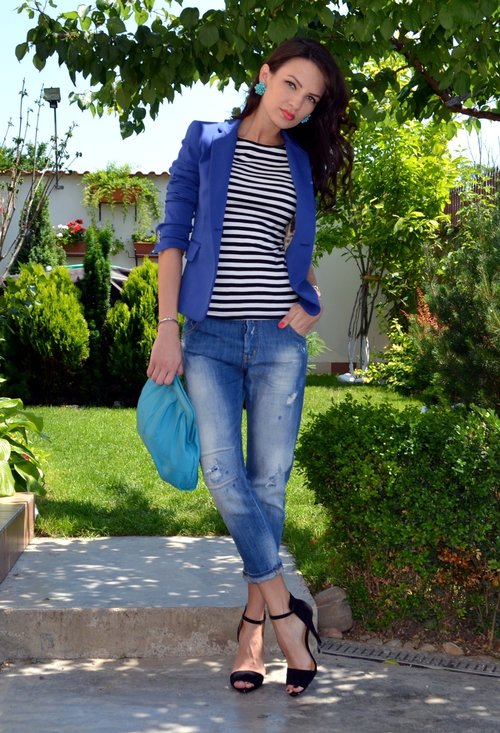 source
Pair your blazer with sweats  or joggers
One of the most casual ways to style a blazer is to wear it with comfy pants. Combining comfy pants and a structured blazer can be a pretty much peak 2022 aesthetic. This however does not mean that any old combo can work perfectly. The best would be if you chose a pair of pants that cinch at the ankle rather than flare at the bottom. When styling a structured blazer, it is all about finding the right cut that is neither too fitted nor too loose. Finish your look with a fitted tee or bodysuit. Also, try to choose some easy footwear like sneakers, loafers, or slides.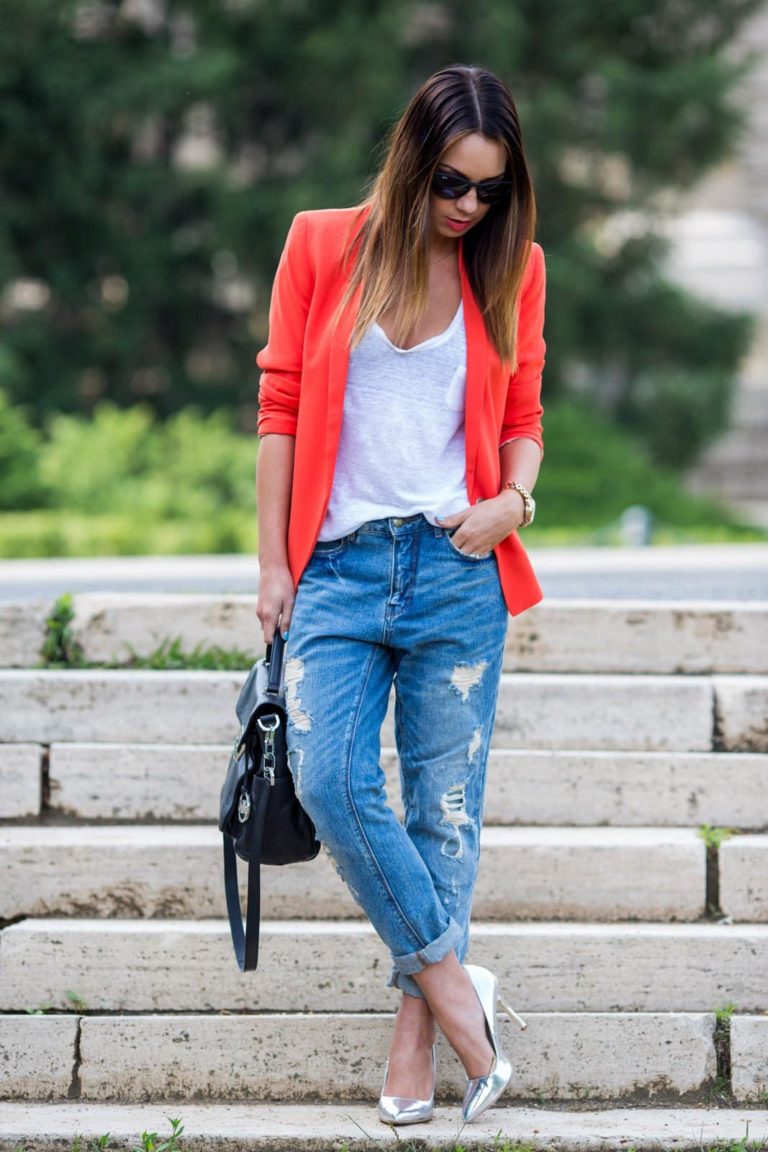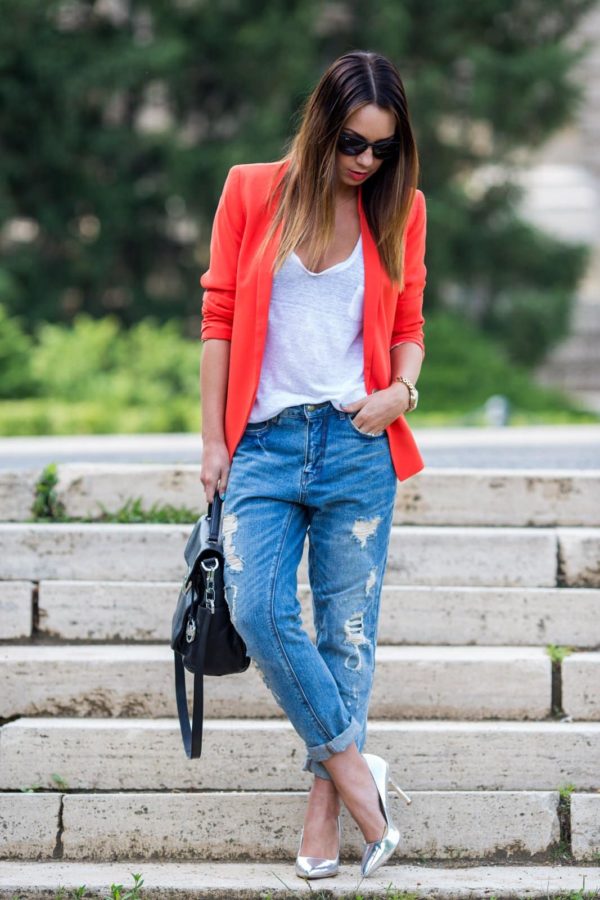 source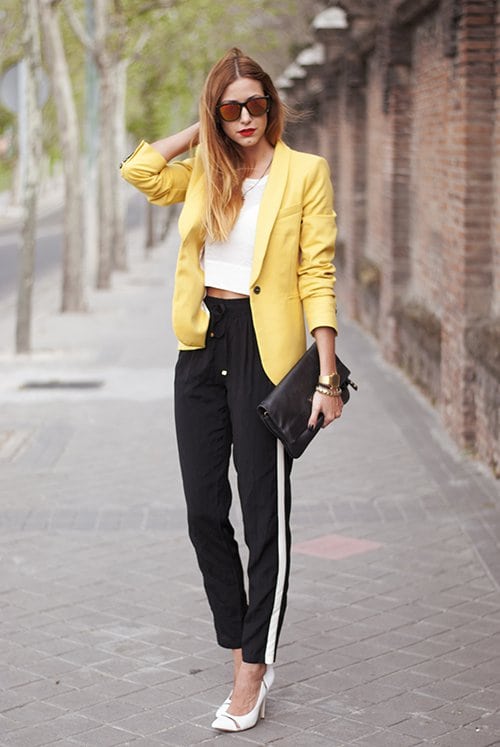 source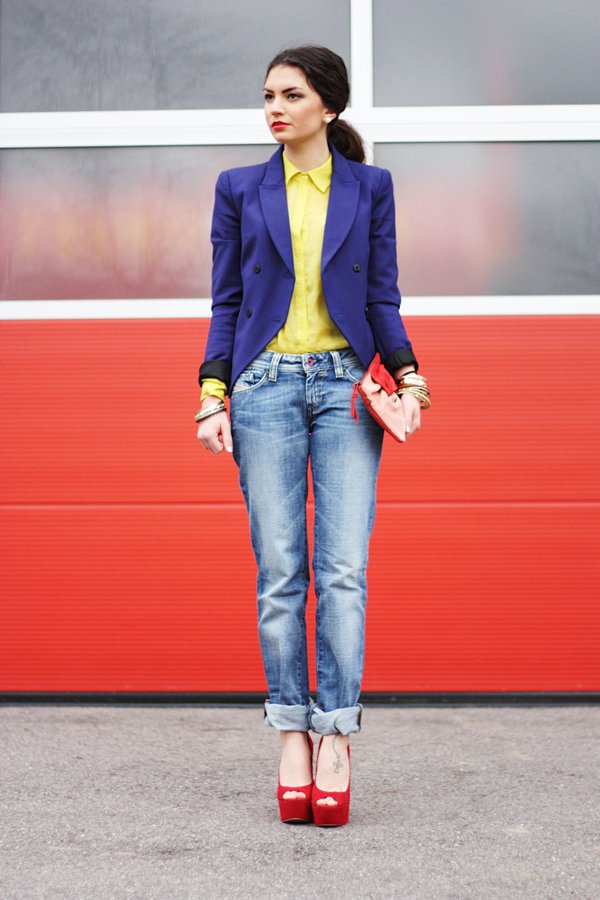 source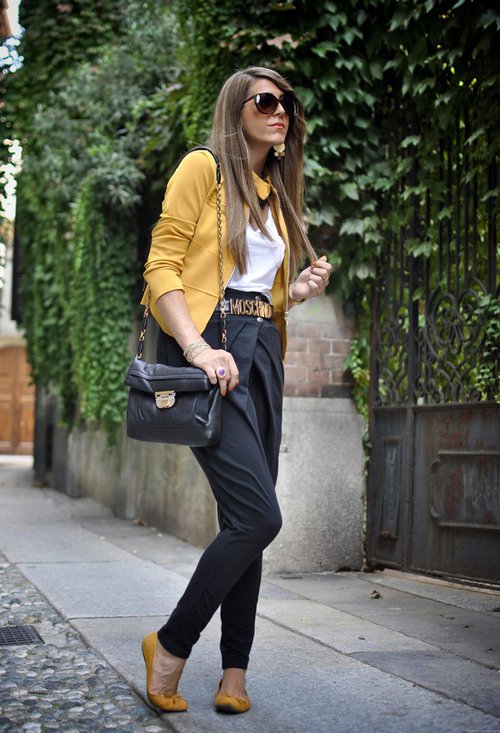 source
Opt for a leather version
Leather and faux leather are some of the most popular fabrics during 2022. They are definitely having their major moment this season, so don't miss investing in at least one leather piece in your closet. Leather jackets are timeless and always in, but this 2022, we recommend you to give a chance to the leather blazer. Are you searching for some stylish ways to style a blazer? Choose a leather blazer and you are halfway done with your fashionable ensemble. Classic black leather blazer may be the easiest to style, but this season, dare to experiment out of the box. Feel free to try on bolder or even pale shades of leather blazers.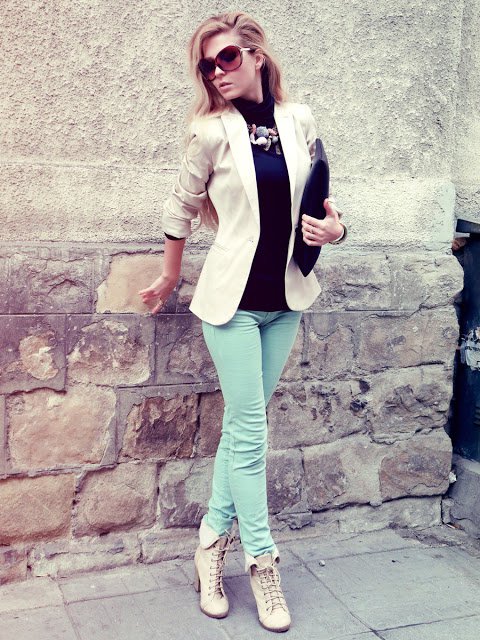 source