Comfy, cozy, glamorous, and extremely voguish: this is how we can describe fur vests. They are definitely the must-have staple in your wardrobe for the upcoming fall. These outwear garments were inspired by the women who lived in the stone age, but modern women in the 21st century pleasantly wear them. The trend of wearing them is increasing rapidly in the world of fashionistas.  If you want to stay warm and stylish this fall, don't miss the following tips on how to wear these pretty layers.
A fur vest is a sleeveless jacket made of fur that covers the upper part of the body, including the chest and arms. Fur vests come in many different styles and colors that you can choose from. Below, we are inspiring you how to style them in a fashionable way.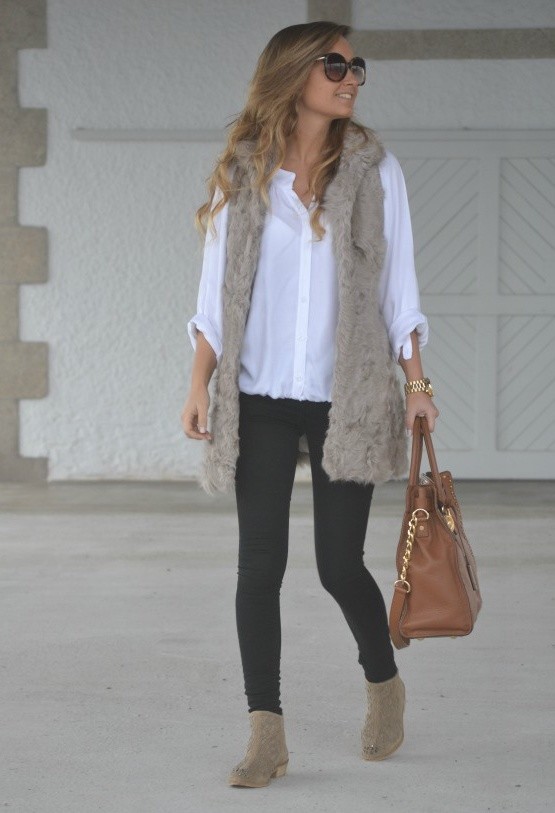 source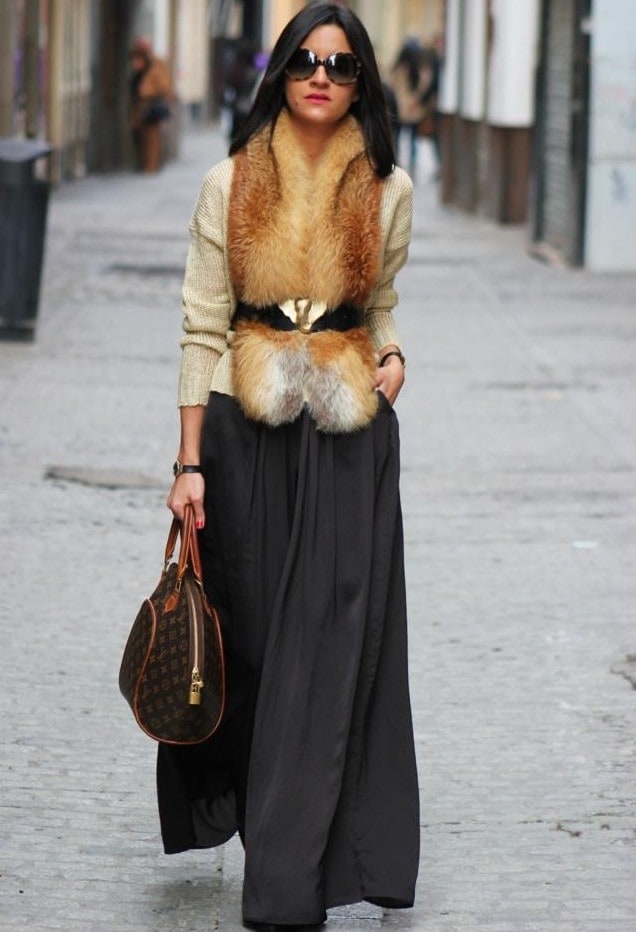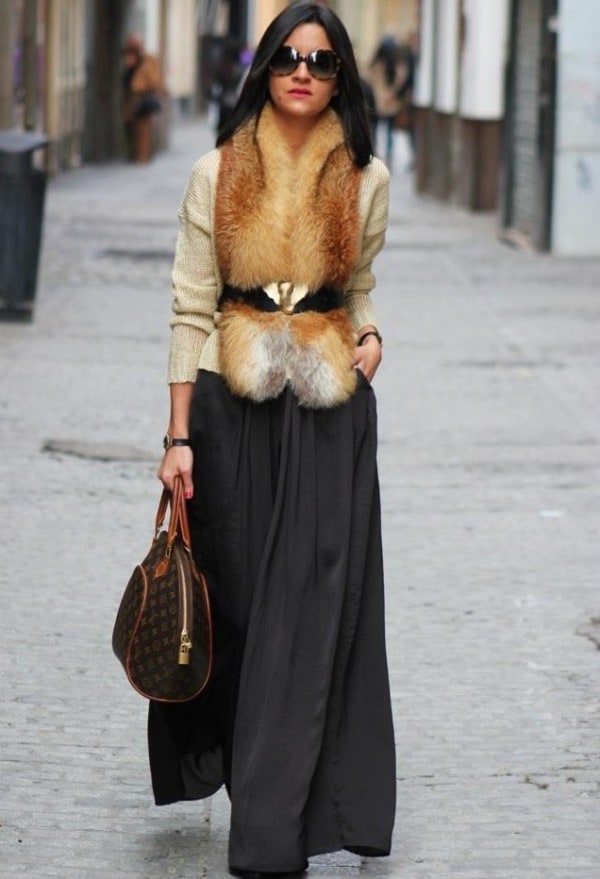 source
Tips on how to wear fur vests
Fur vests will definitely make you sexy and desirable. Wearing them is so easy, as they offer infinite versatility. All you have to do is to put on a fur vest, pick some accessories, and voila, your outfit for the day is done.
They are super comfy and warm. This makes them the perfect staple for winter wear. Fur vests maintain warmth even in freezing temperatures. You can easily layer them with almost anything. Wear your vest when you want to add a touch of sophistication and at the same time provide an additional layer of protection against the cold weather.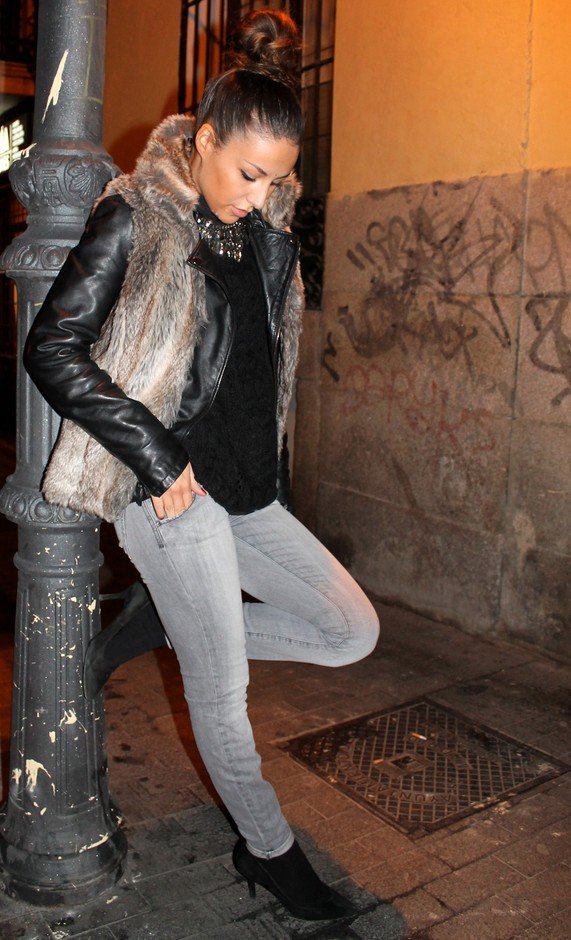 source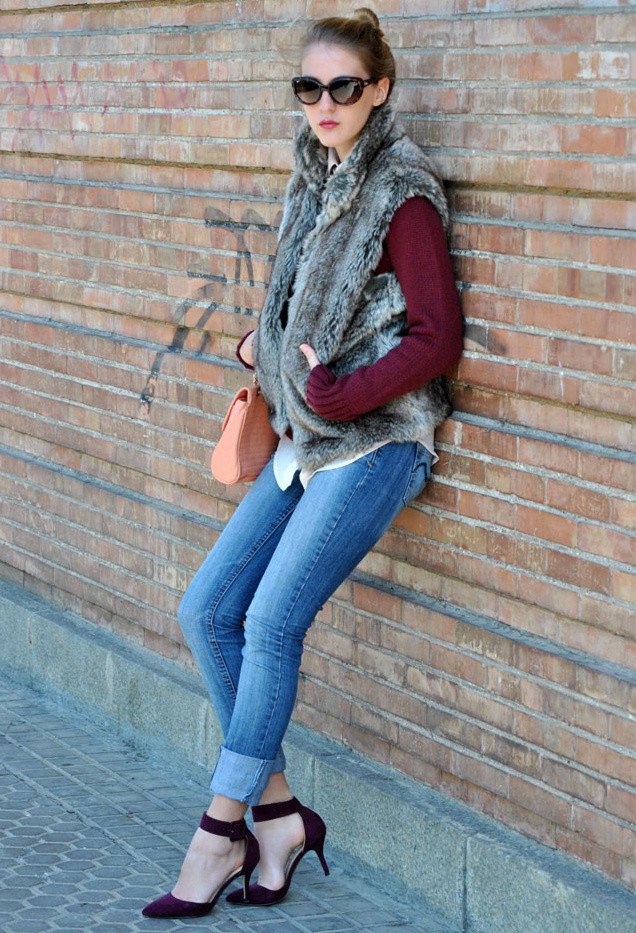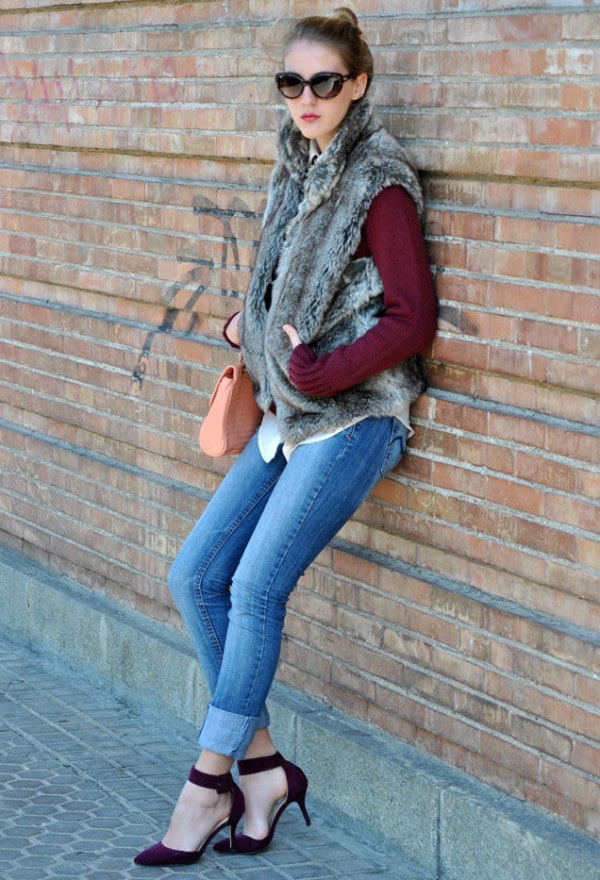 source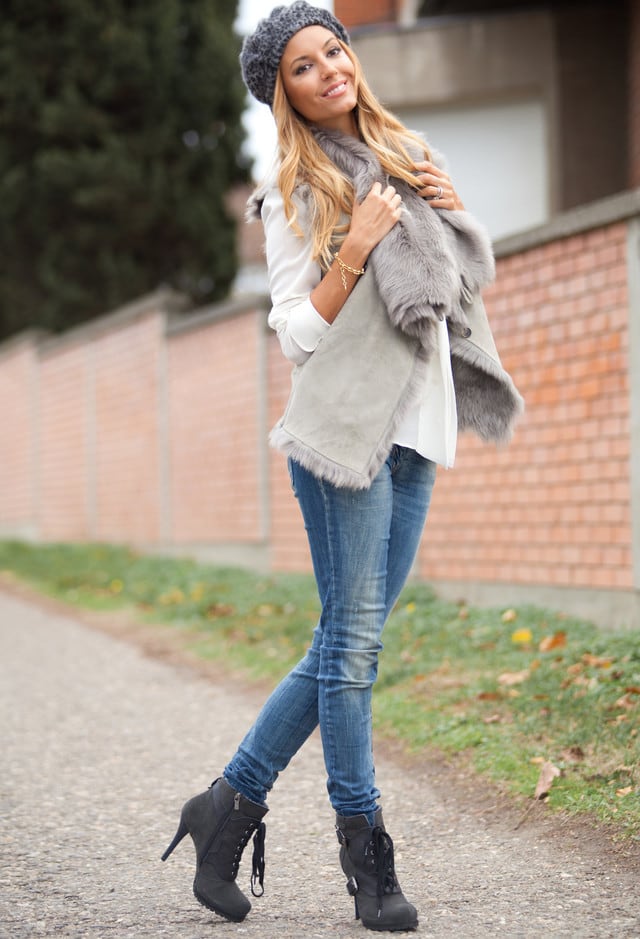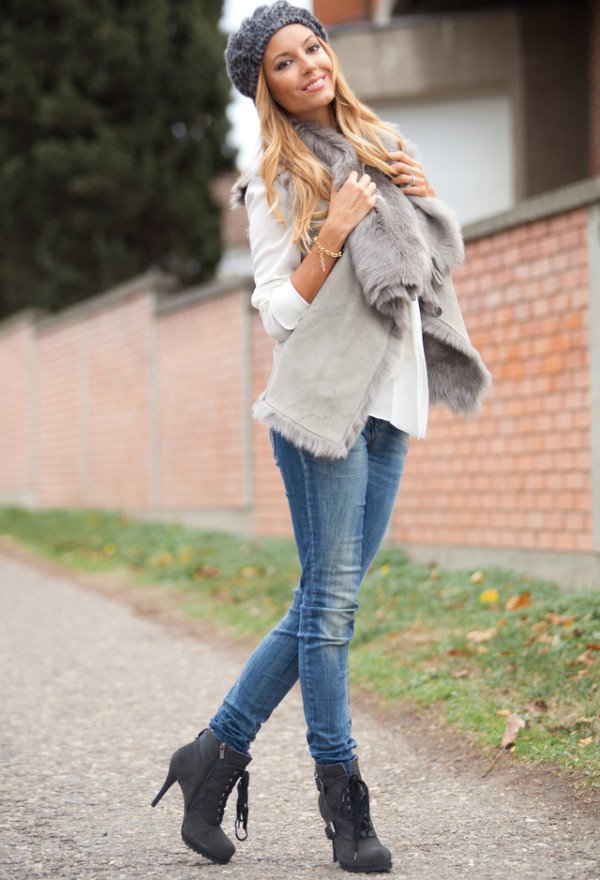 source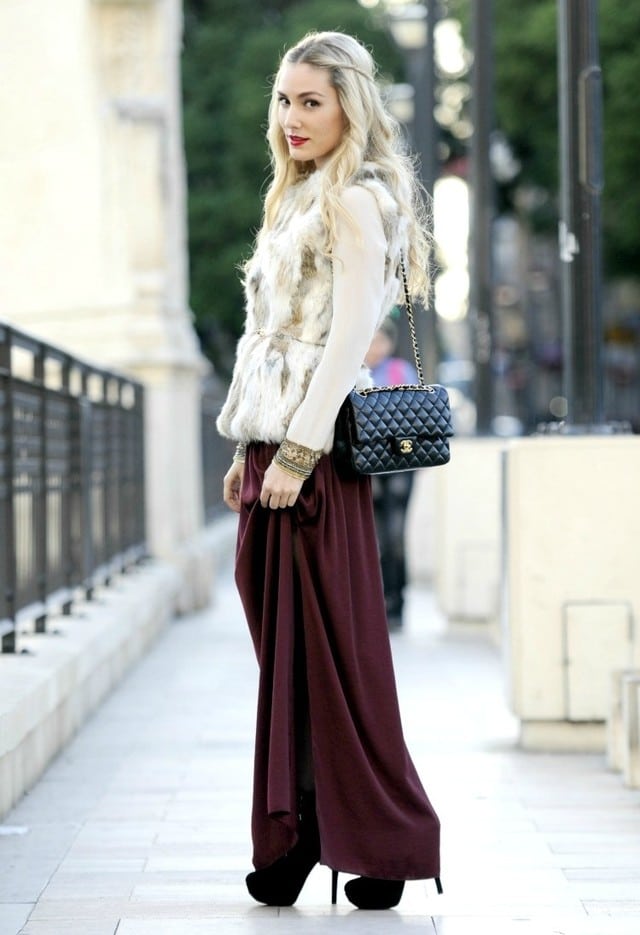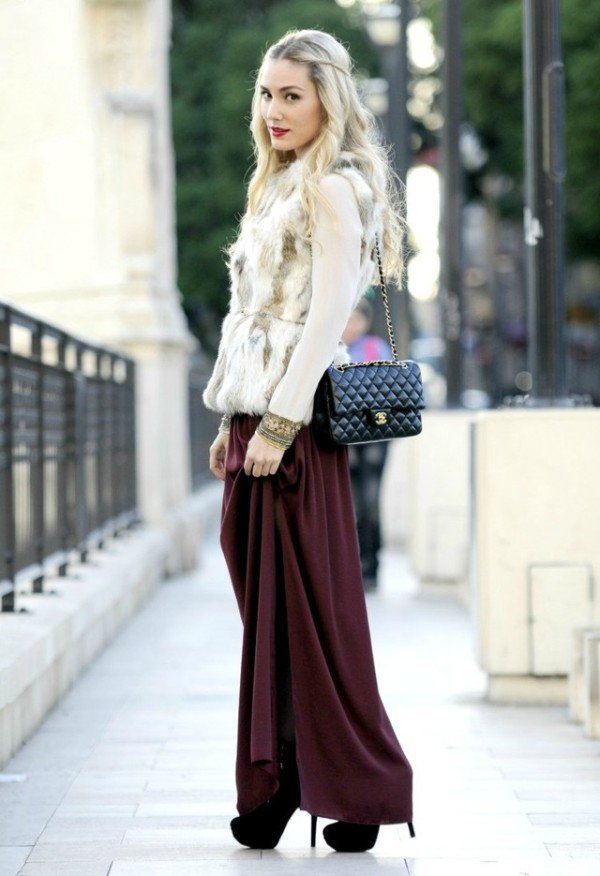 source
Wear your fur vests with t-shirts, tops tunics, dresses, or even sweaters. You can easily put on several layers of clothing under your vest. If you enjoy layering clothes during fall, then styling vests may become your most favorite activity this fall.
Fur vests come in different sizes, so you will definitely find the one perfectly fitting your body size and shape. Do not worry if you are petite or curvy, there is a perfect vest for your body type too.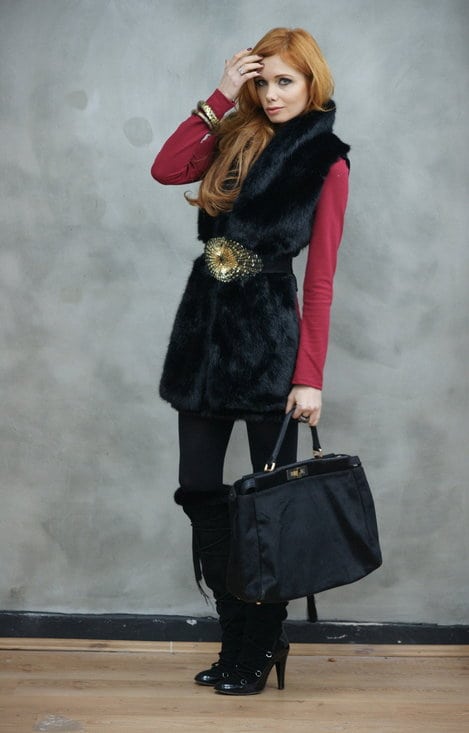 source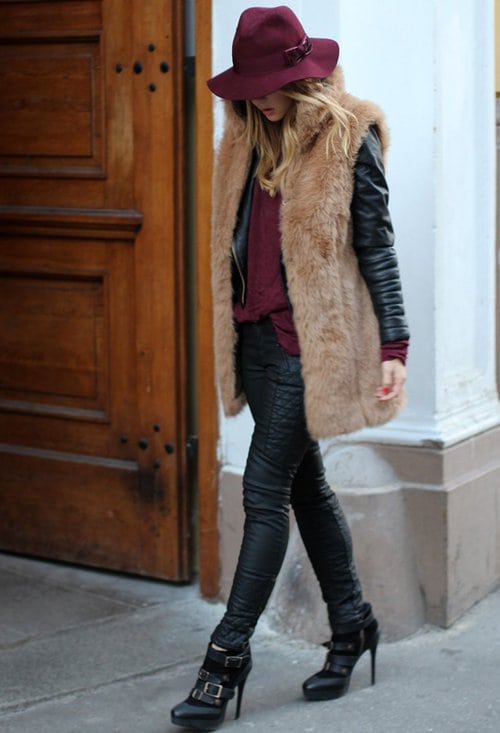 source
How to wear fur vests outfits
Here, we are sharing with you some of the most stylish ways to wear fur vests. We hope the following outfits will inspire you to create the best outfits for a fashionable fall.
Can you wear a fur vest to work?
Absolutely yes! Combine it with a black leather skirt and tights tucked in black suede boots. Finish the look with a brown leather belt. The combo is elegant enough to be worn in the office.  Fur is a perfect fabric that makes any outfit look awesome. Style your fur vest with work outfits, cocktail attire, and casual essentials.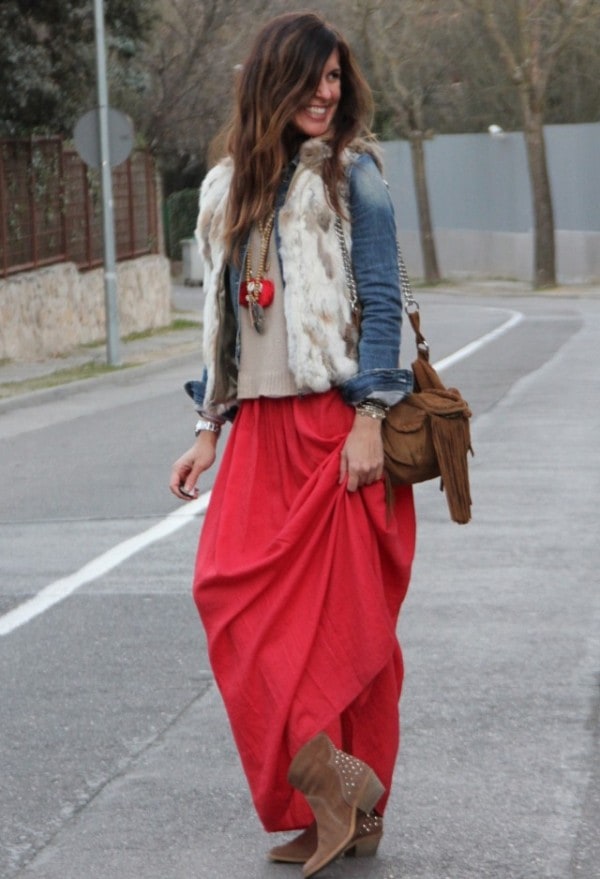 source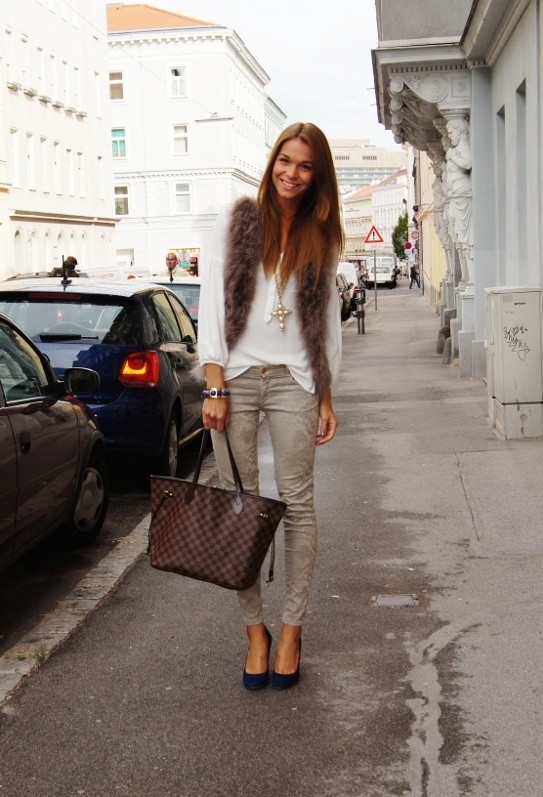 source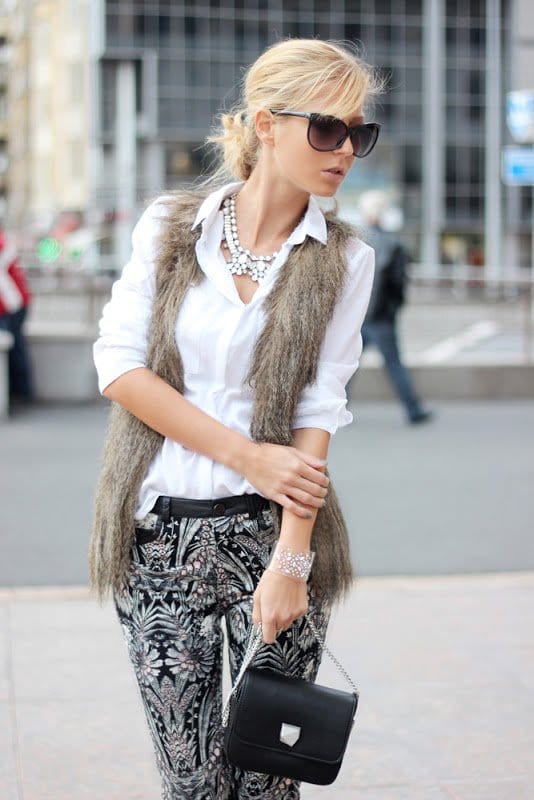 source
Fur vest and black leather pants
Definitely, the most favorite way to style fur vests for most women is by combining them with leather pants. Leather pants are very popular during the winter season.  You can use this combination as the inspiration for how to style leather pants too. Choose a darker, or even a black top, and add some grey or light brown vest over it.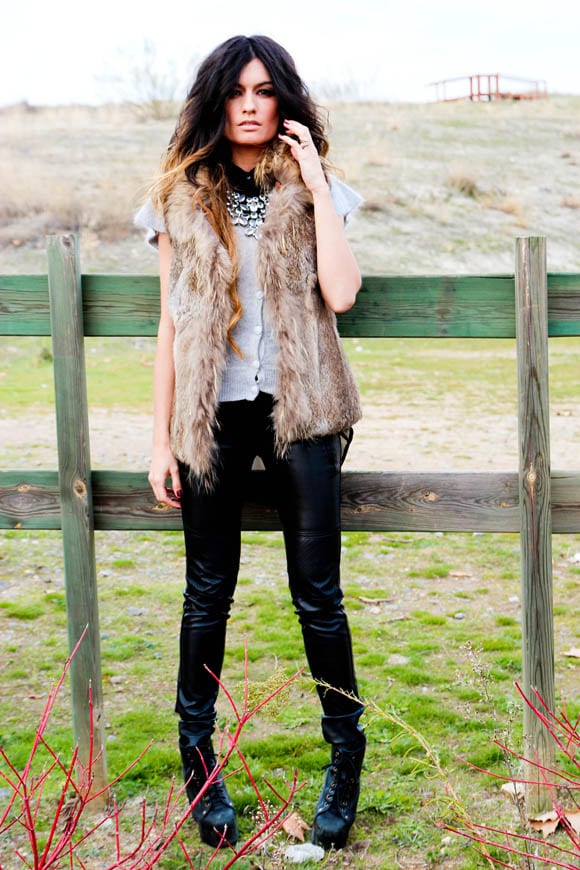 source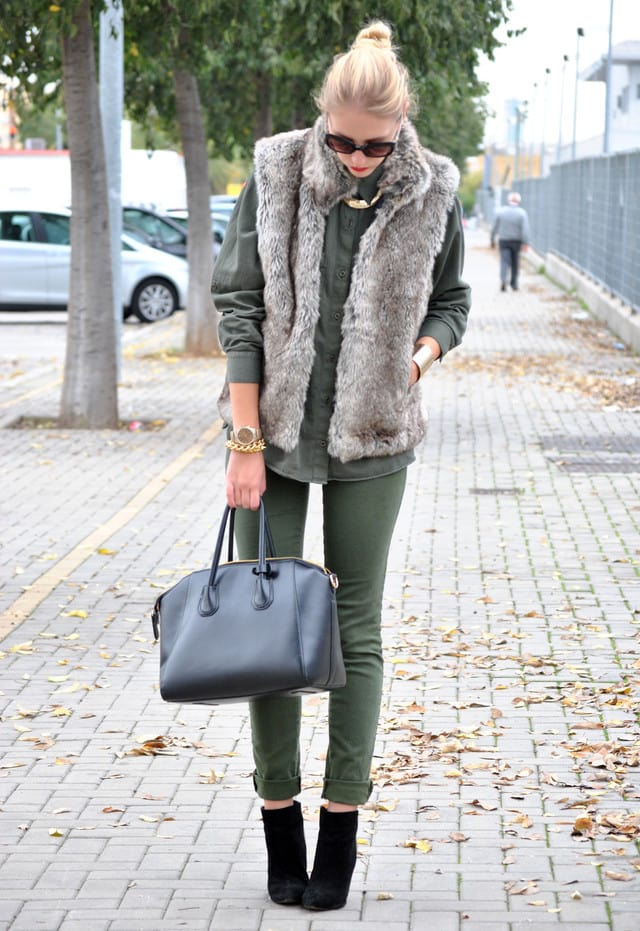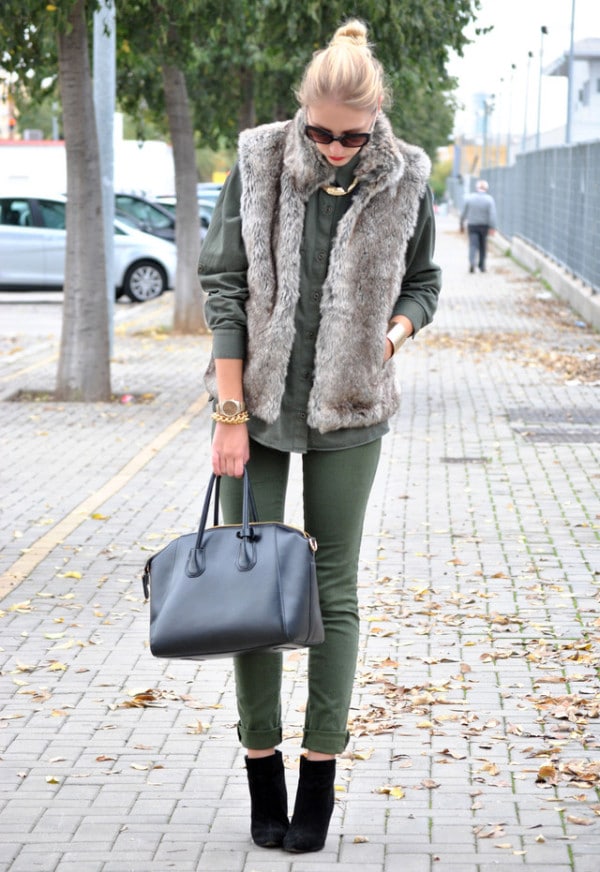 source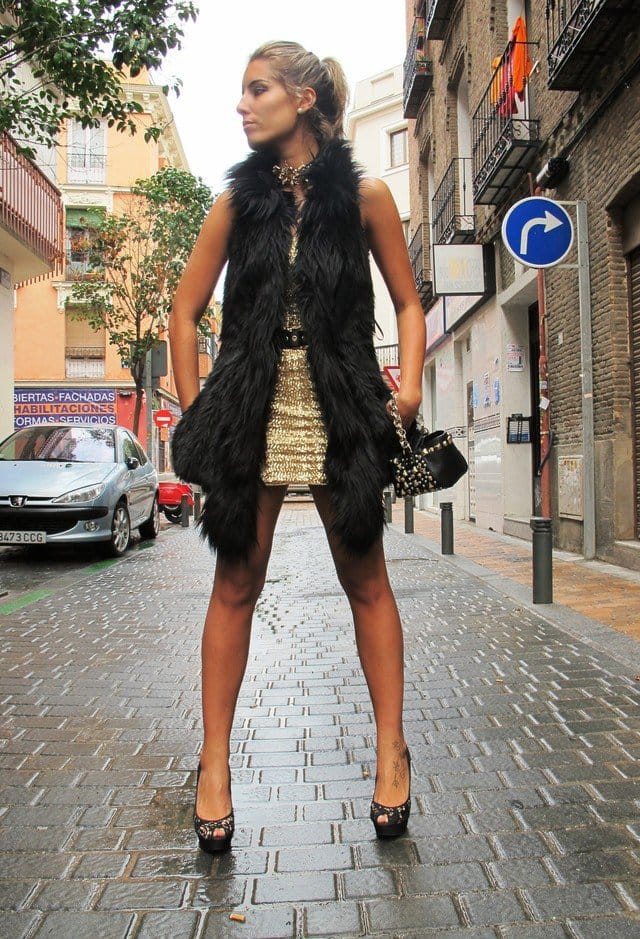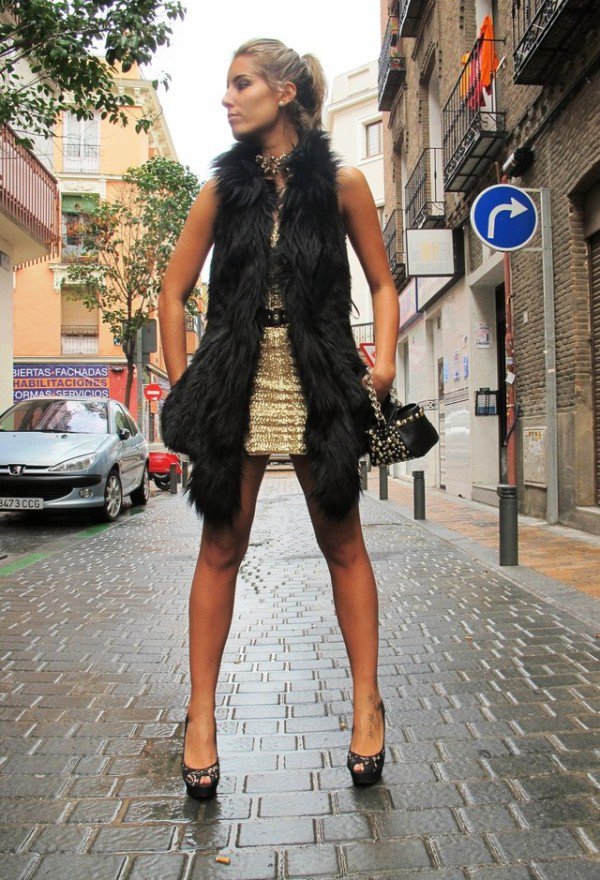 source
Fur vest and denim shirt
Denim shirts are a woman's most favorite wardrobe staple during the fall/winter season. A brown fur vest will ideally fit your denim shirt paired with black leather leggings. Don't miss experimenting with this look if you want to have a stylish autumn. Just remember that when the temperatures start to fall low below zero, you need to replace your vets with a coat, no matter how stylish your vest look is.
source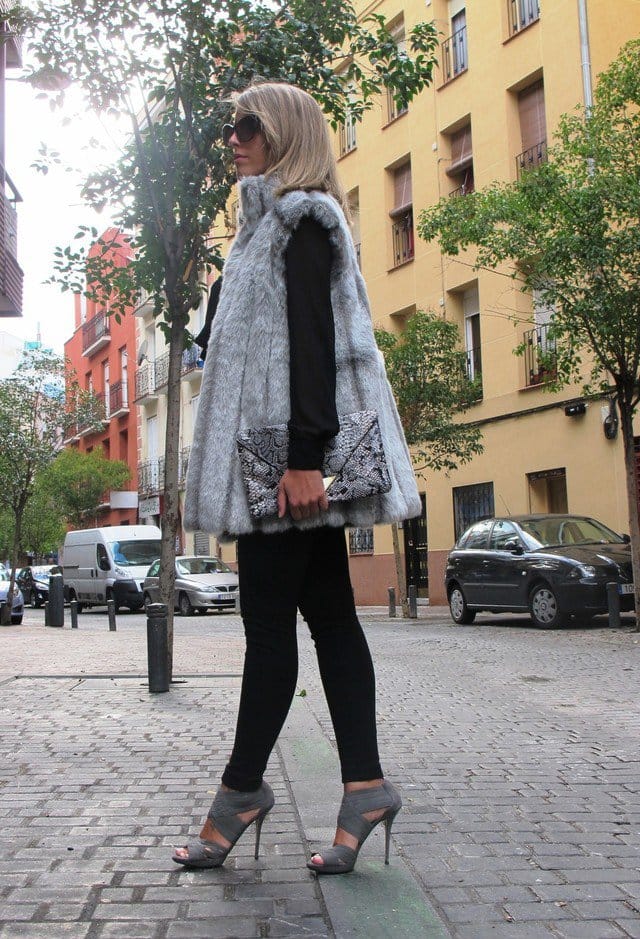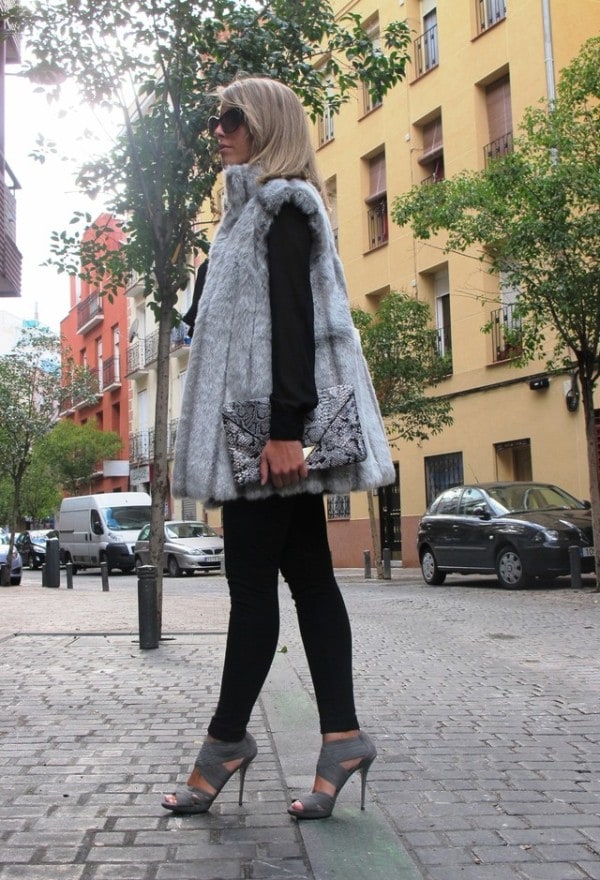 source
Wear a  vest and dress
Another feminine way you style fur vests is to wear them over a dress. The knitted sweater dress is always the best choice for such a combination.  Finish the look with black tall boots for even better attire.  Don't miss trying styling the vest over a night-out dress too. You can be surprised by the elegance that the fur can give to the entire outfit.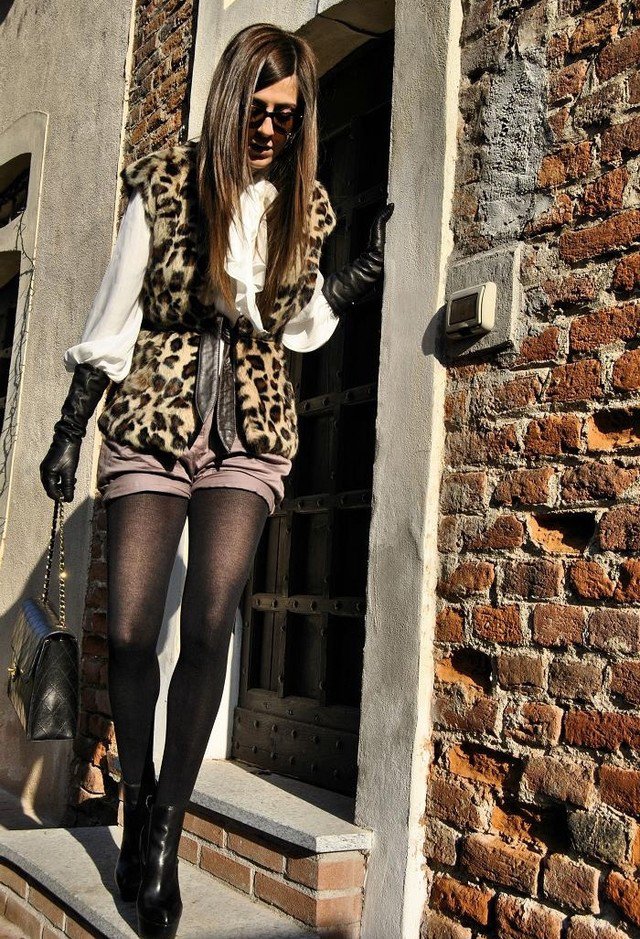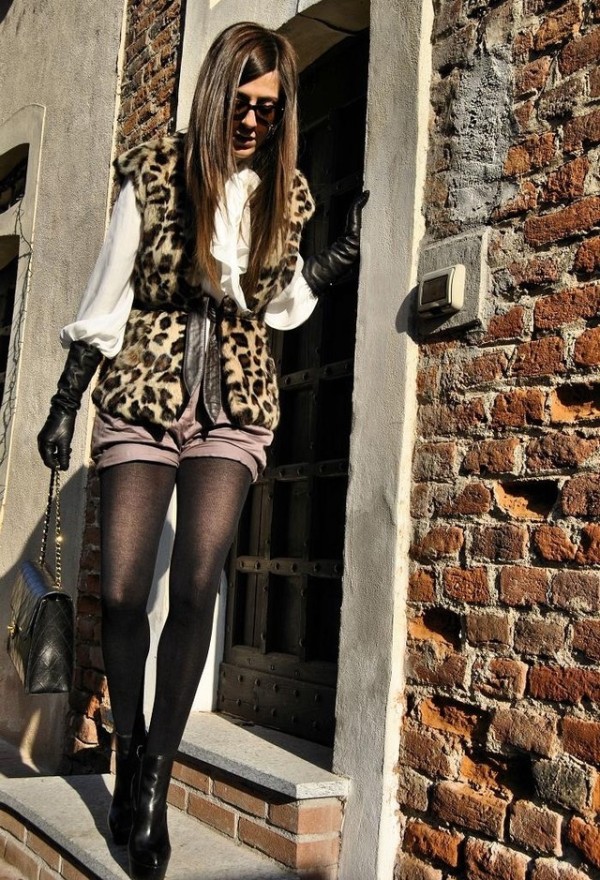 source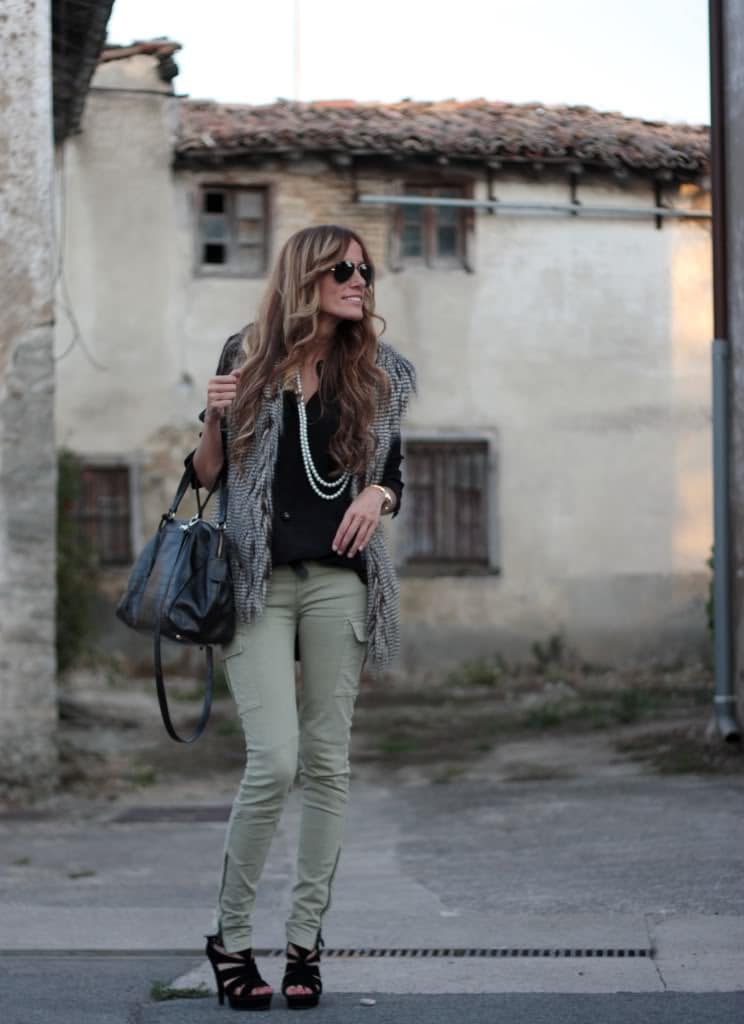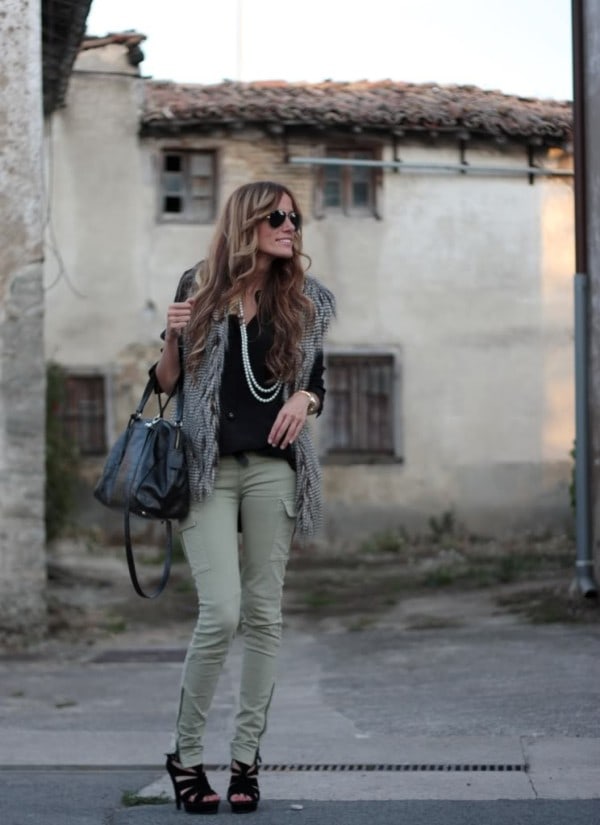 source
Style it with thigh-high boots
One of the best ways to wear a fur vest is to pair it with a dress and some over-the-knee boots. Add a belt over the vest to accent your waist. Accessories such as belts are the best friends for vests. Never forget this!
source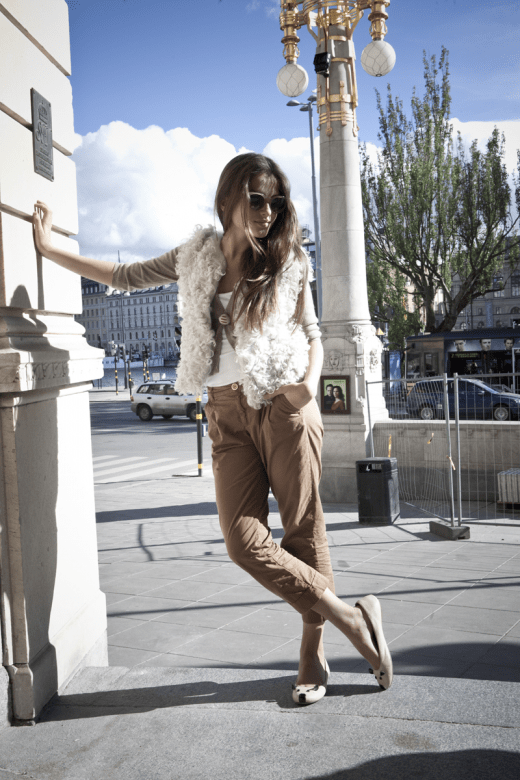 source
Style it with a leather jacket
A long fur vest can be easily worn over a black leather jacket. When the temperatures are high enough to wear a coat, but still low enough to go out wearing only your leather jacket, here is a stylish choice to make. Update the combo with jeans and a bold colored shirt. Don't forget your sunglasses if you want to stay sun rays protected.
source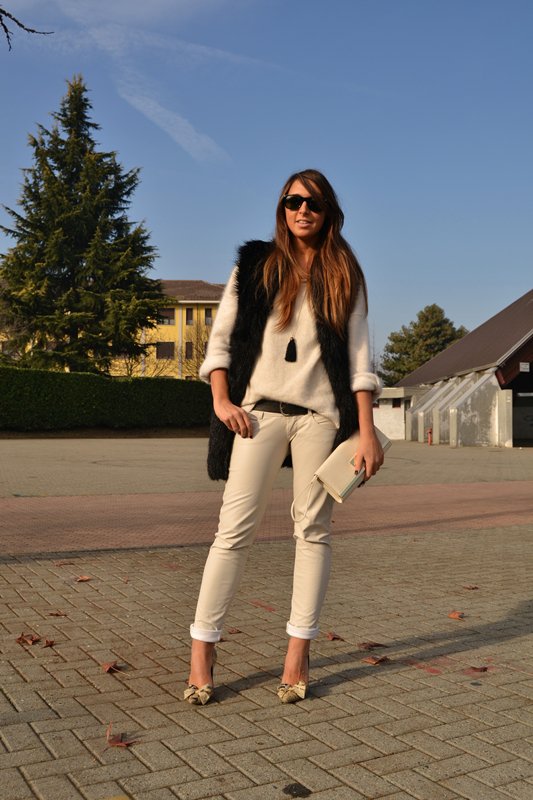 source
Wear fur vests with a jumpsuit
Since jumpsuits become so popular among modern women, they have been searching for stylish ways to wear them. One of them, which could be perfect for the fall season, is to wear a vest over the jumpsuit. Leather heeled sandals or knee boots could be a perfect finish to the outfit.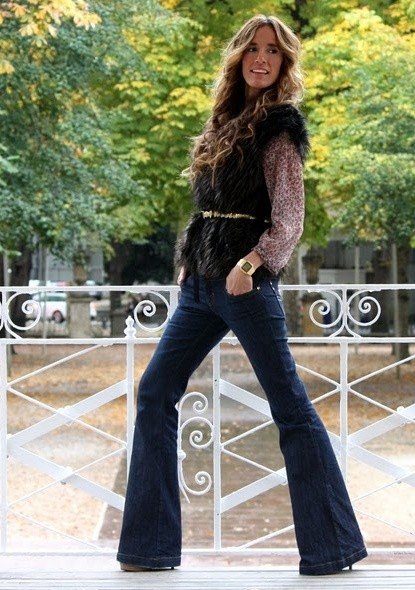 source