Wide and incredibly comfortable pants that have marked the 70's,  are returning to the fashion scene this fall. These comfortable and lightweight pants are a perfect fit for every body shape. Experiment with colors and choose something that will not remain unnoticed. For daily combinations give a chance to flower patterns and prints. While for a bit more elegant day attires experiment with white to neutral wide palazzo pants. In the evening, create a great look by combining your palazzo pants with a tight shirt or corset. Don't miss finishing the look with a pair of high heels in strong neon color. Here are some of our suggestions on how to wear your palazzo pants! Enjoy the trend!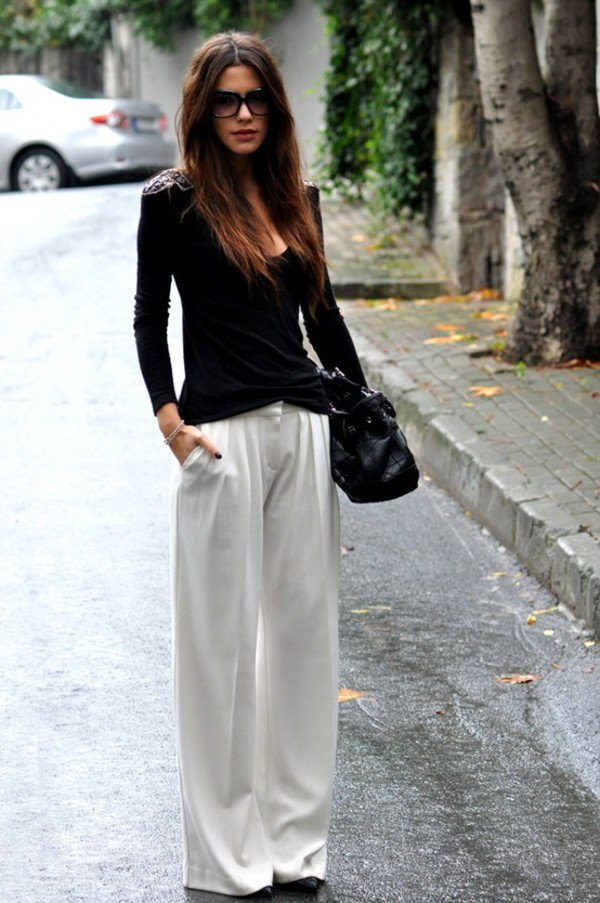 source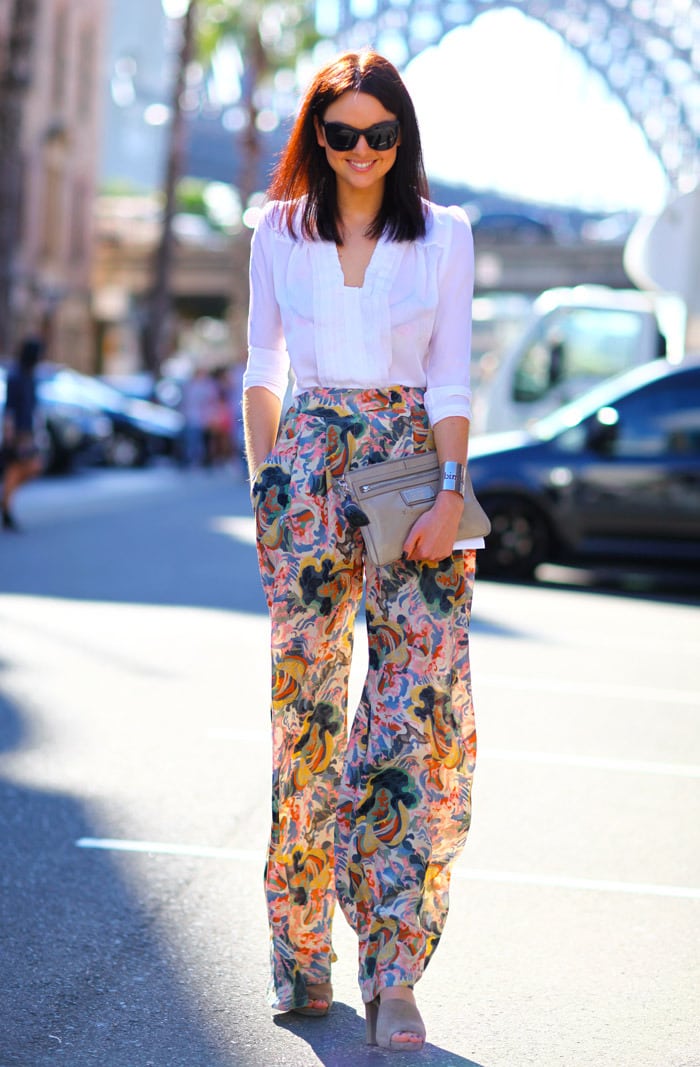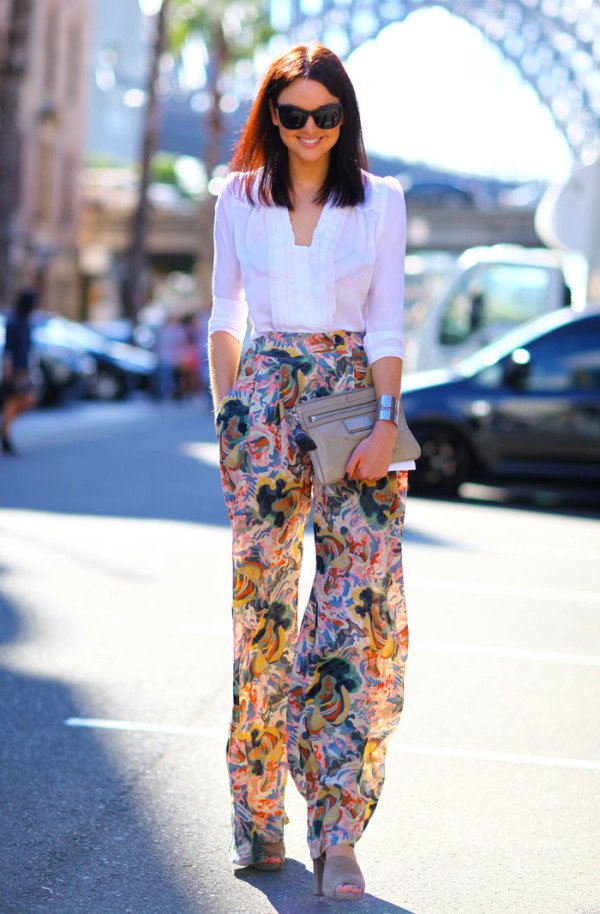 source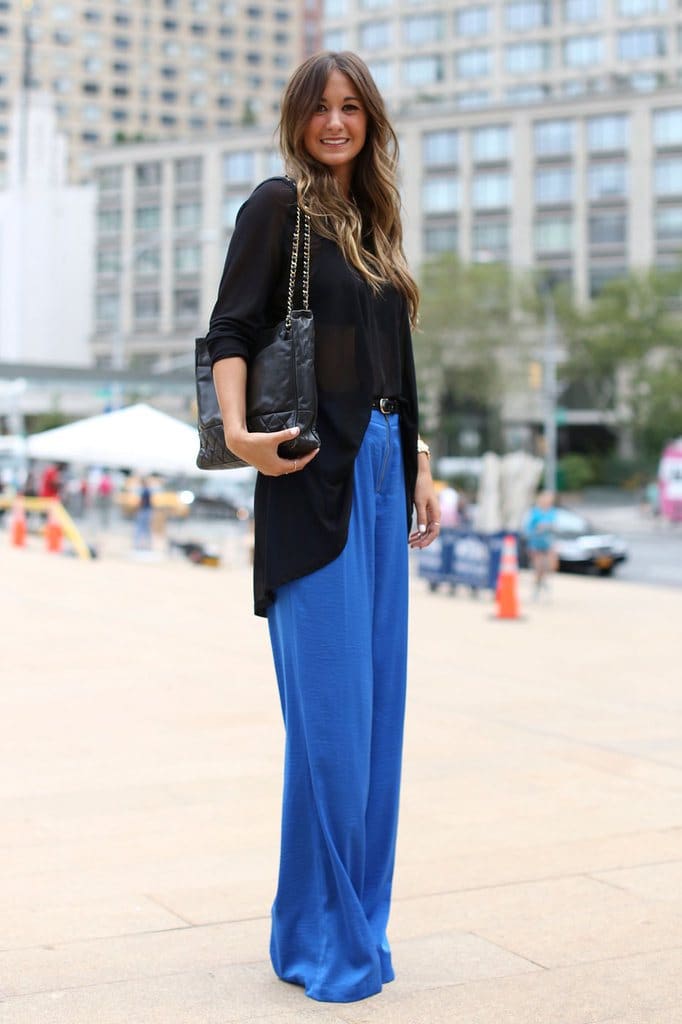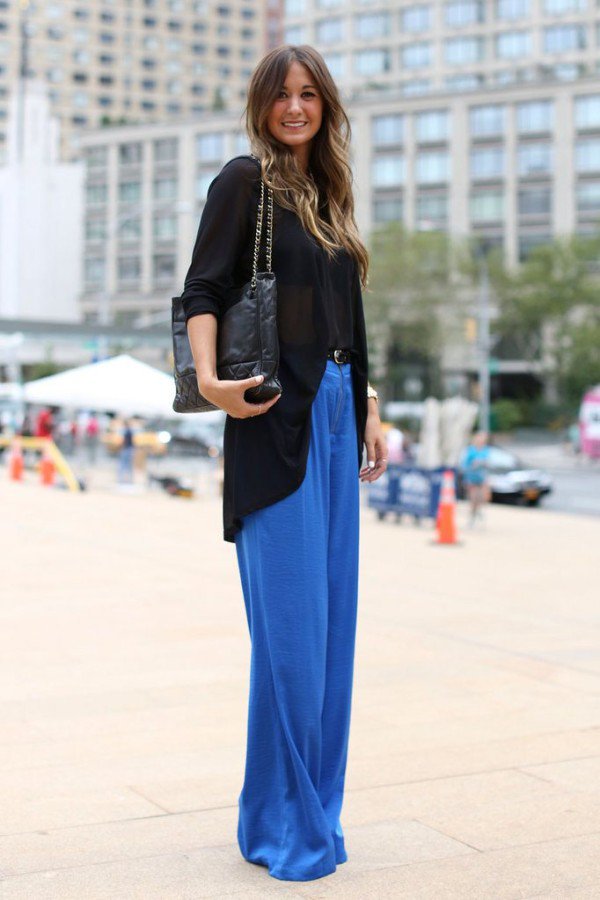 source
How to wear the trend with other outfits?
Before we start sharing with you some of the most mesmerizing ways of styling palazzo pants, let us remind you of some important tips to keep in mind regarding the trend. Here we go:
For a cut and chic look, pair your palazzo pants with short or crop tops.
Despite the wide range of colors that you can choose from, try to go for bolder and darker colors. Combine them with light-colored tops.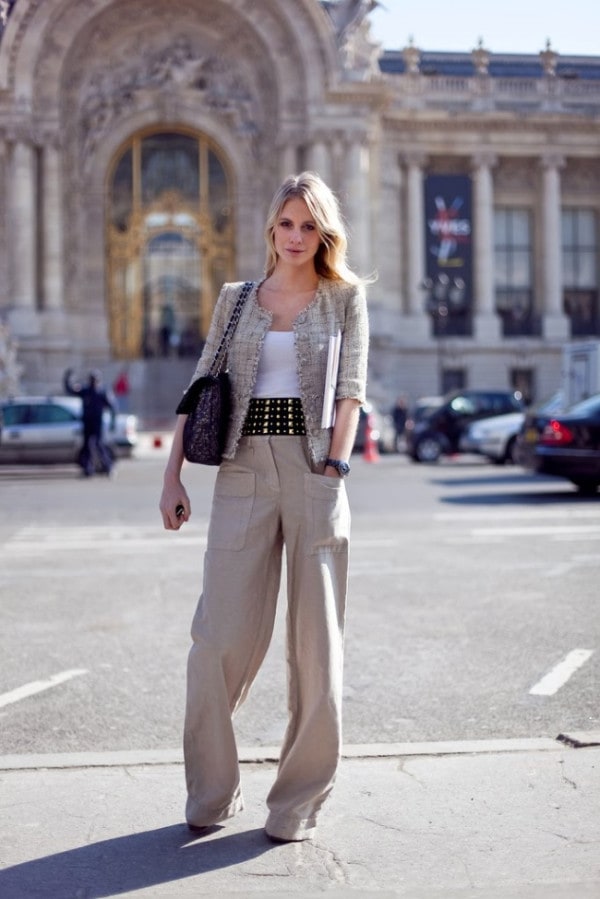 source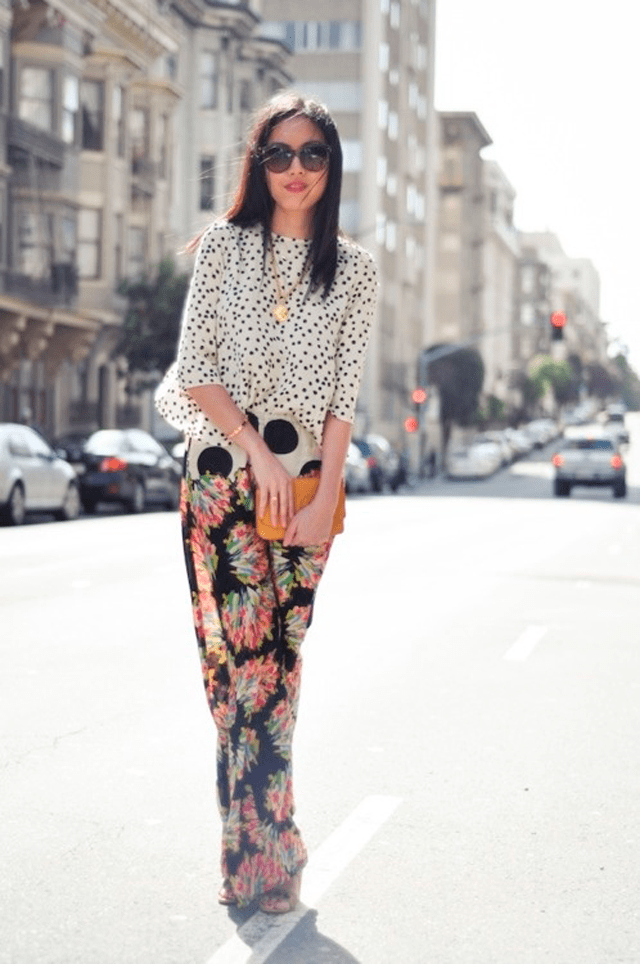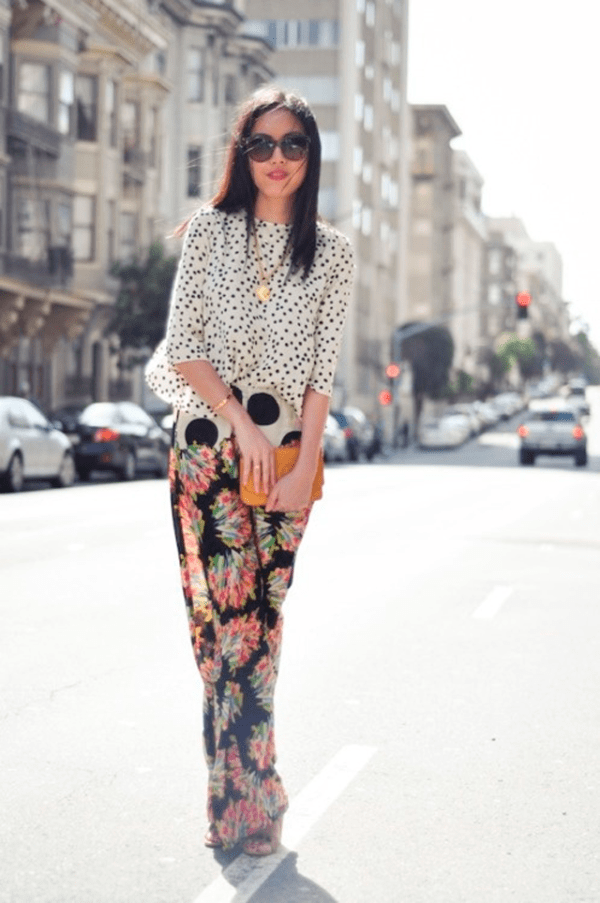 source
Embellished and stylish pants are a perfect base for creating a statement outfit!
Palazzo pants are perfect to create casual and sporty outfits, as well as formal and elegant looks.
Prints are absolutely allowed. Indeed, printed pants are one of the best choices to make if you combine them with a plain top. Don't miss trying the opposite combination too. plain pants would look amazing when paired with printed tops.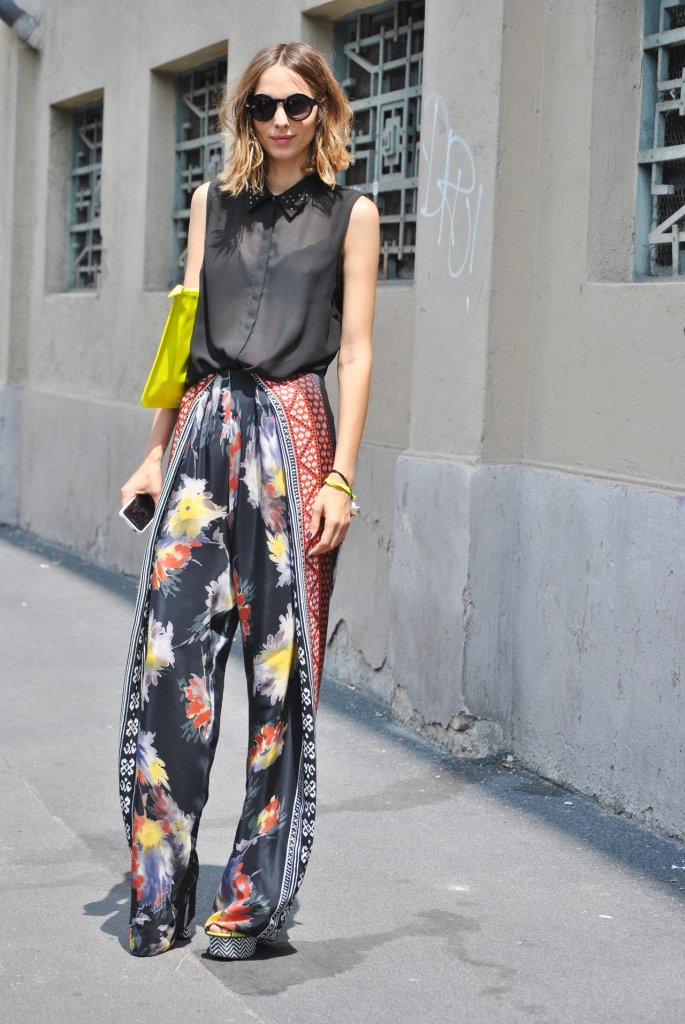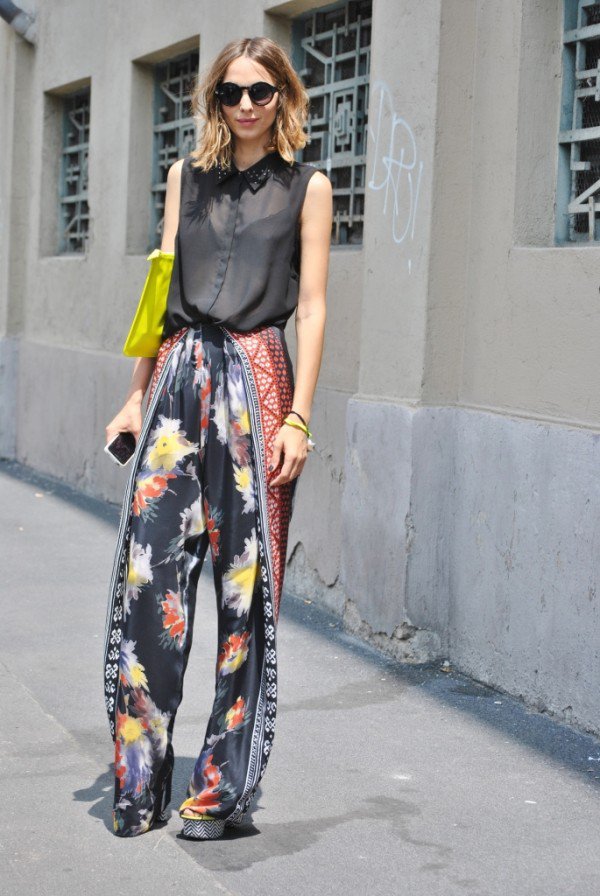 source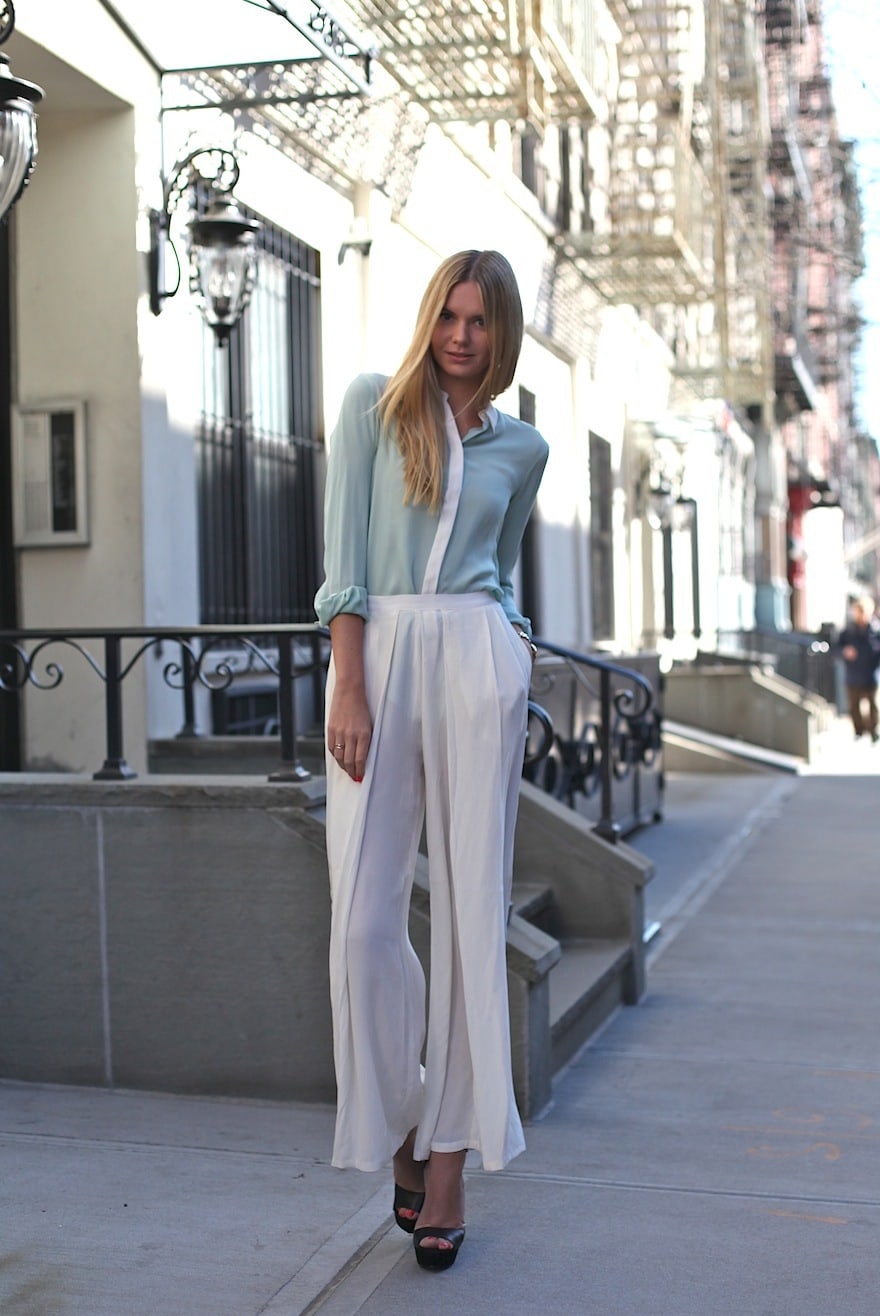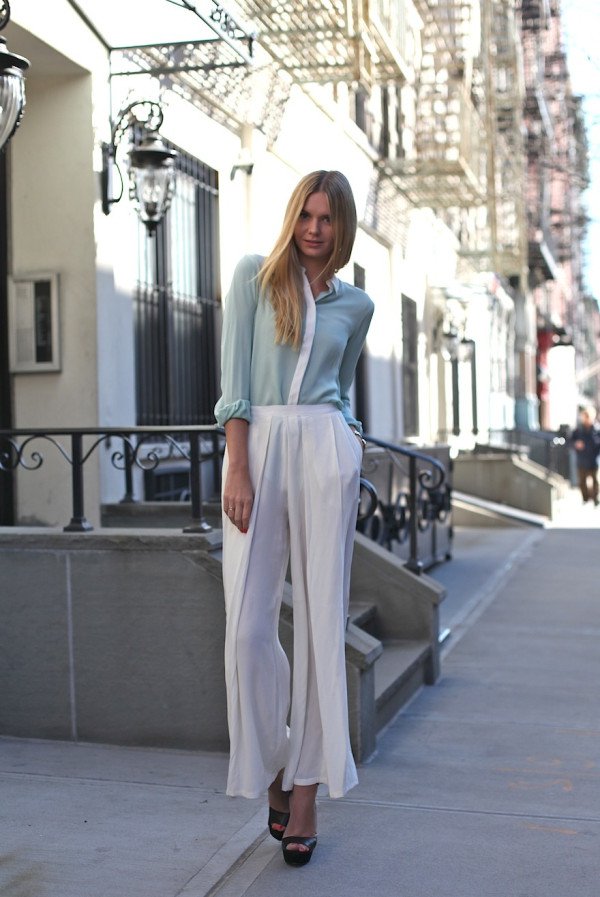 source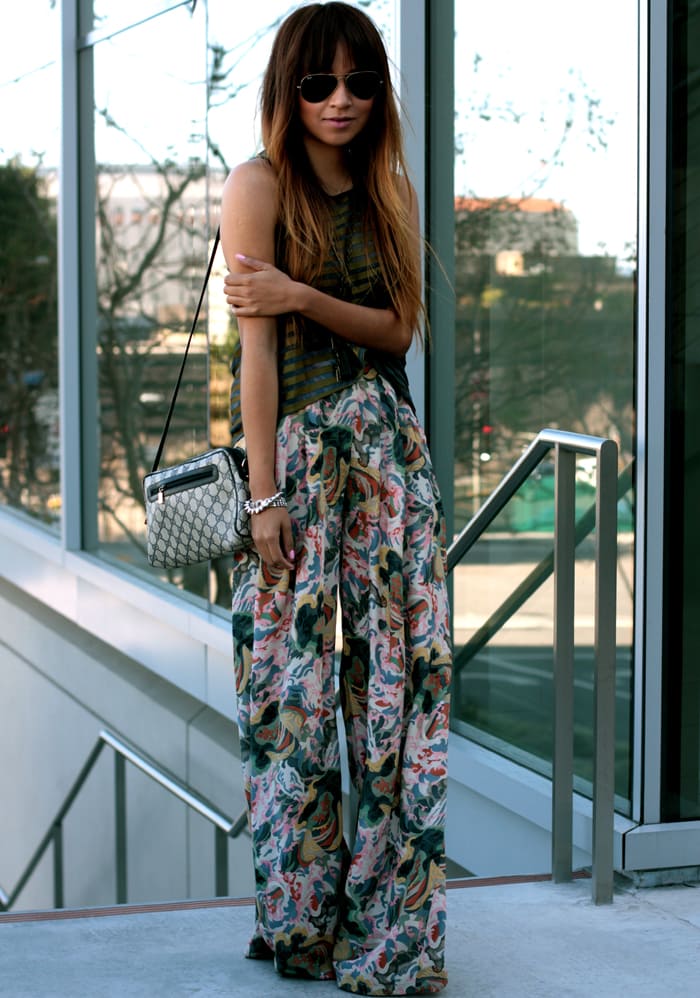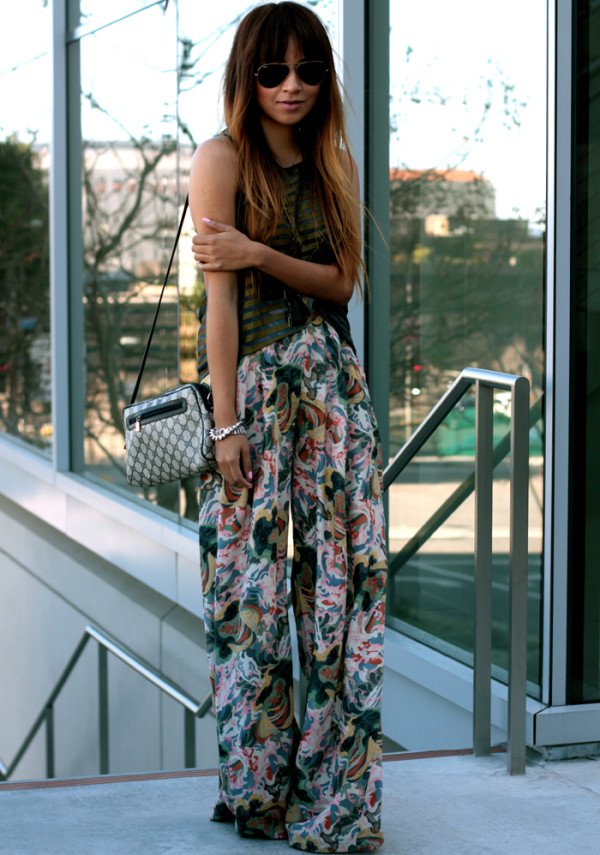 source
Slitted palazzo pants
It is summer and it is time to show off more skin. One way to do it, while still wearing pants is to choose slitted palazzo pants. They would look absolutely amazing on you during warmer seasons, such as spring and summer. However, try to choose high waist ones, as they would always make your legs look longer, and your waist slimmer. Don't forget the footwear too. The slits will make your footwear more prominent, so try to choose ones that will add a sexy touch to your overall look. A strappy heel will surely help you create such an effect. Pair your slitted pants with crops tops or off-the-shoulder ones for an even more chic look.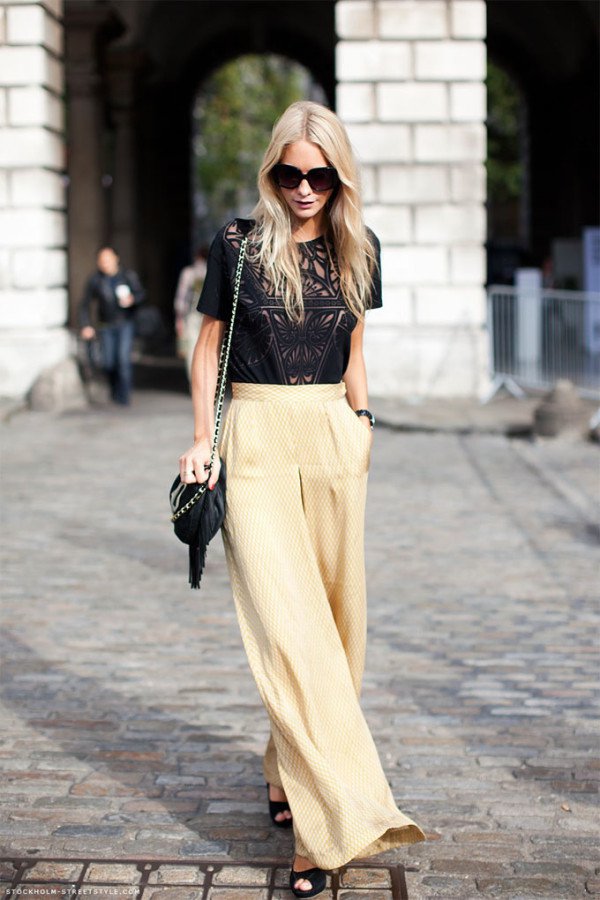 source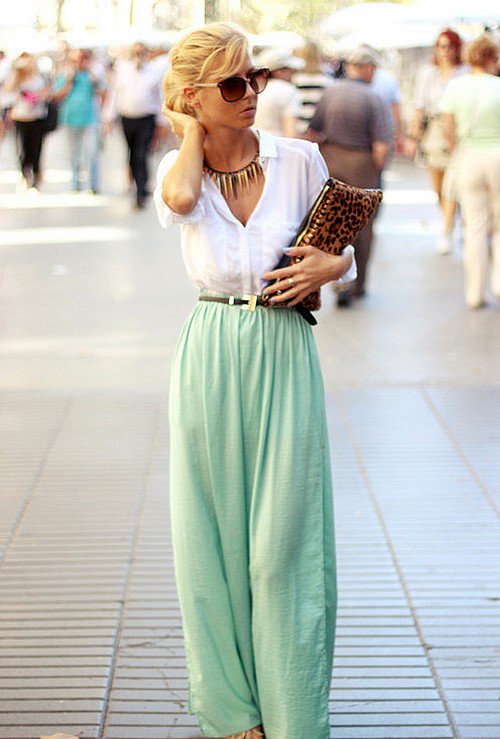 source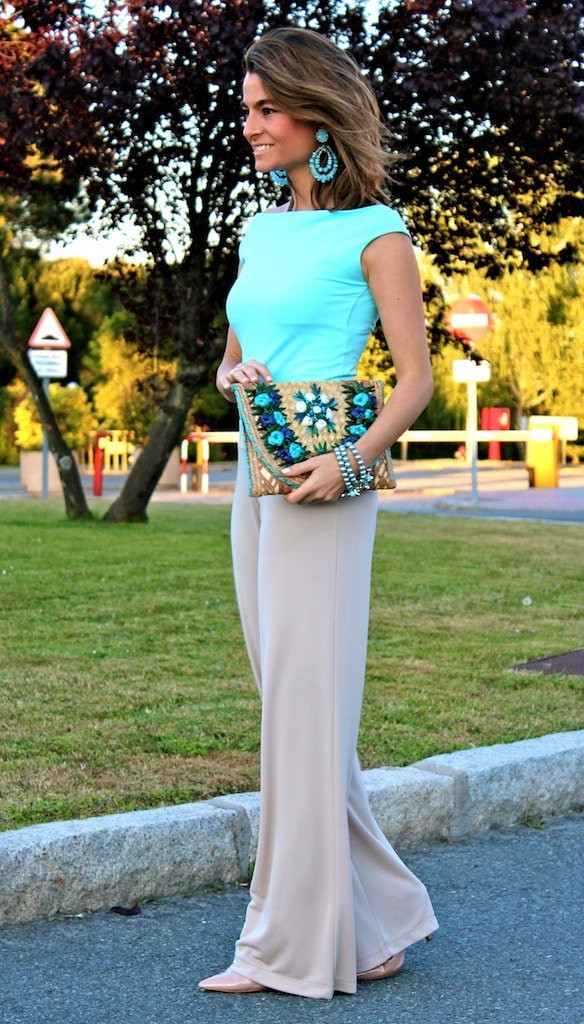 source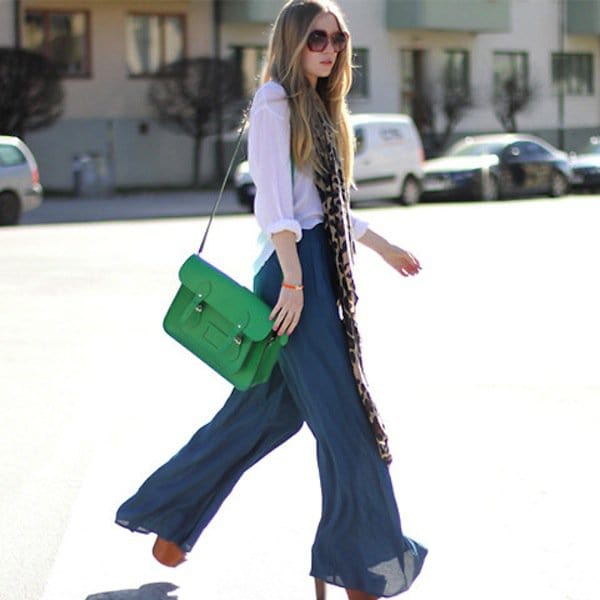 source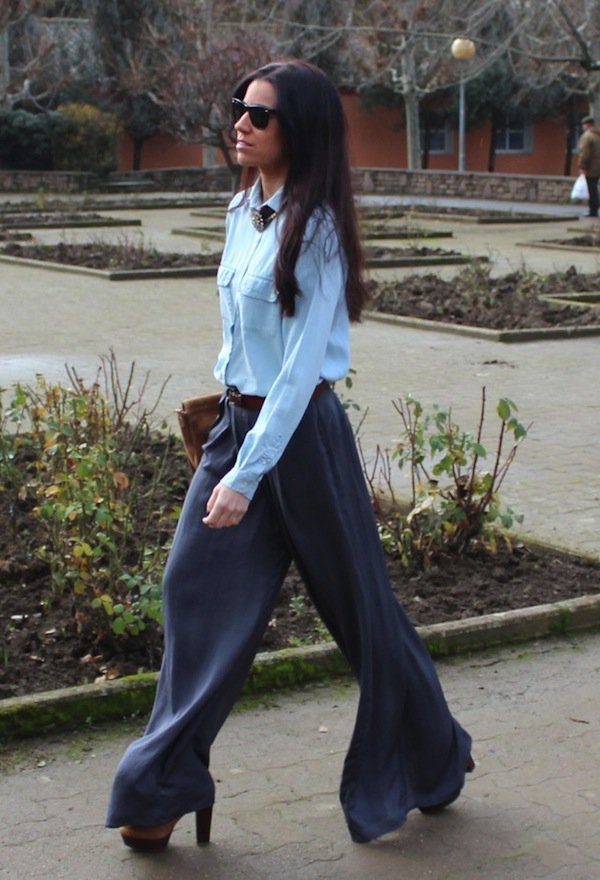 source
Sporty look
You can easily get a super chic street look with sporty attire featuring comfortable palazzo pants. For all everyday occasions requiting super casual and comfortable dress code, don't doubt to give a chance to the palazzo pants. Choose darker shades of pants, and combine them with a sports bra or a plain T-shirt during spring or summer. Pair them with a knitted sweater when the temperatures start to fall down. Be careful with the choice of the fabric of the pants, as you need to choose one that perfectly fits casual purposes. Add your most favorite sneakers or flip flops and voila, your casual, sporty, and head-turning outfit is done!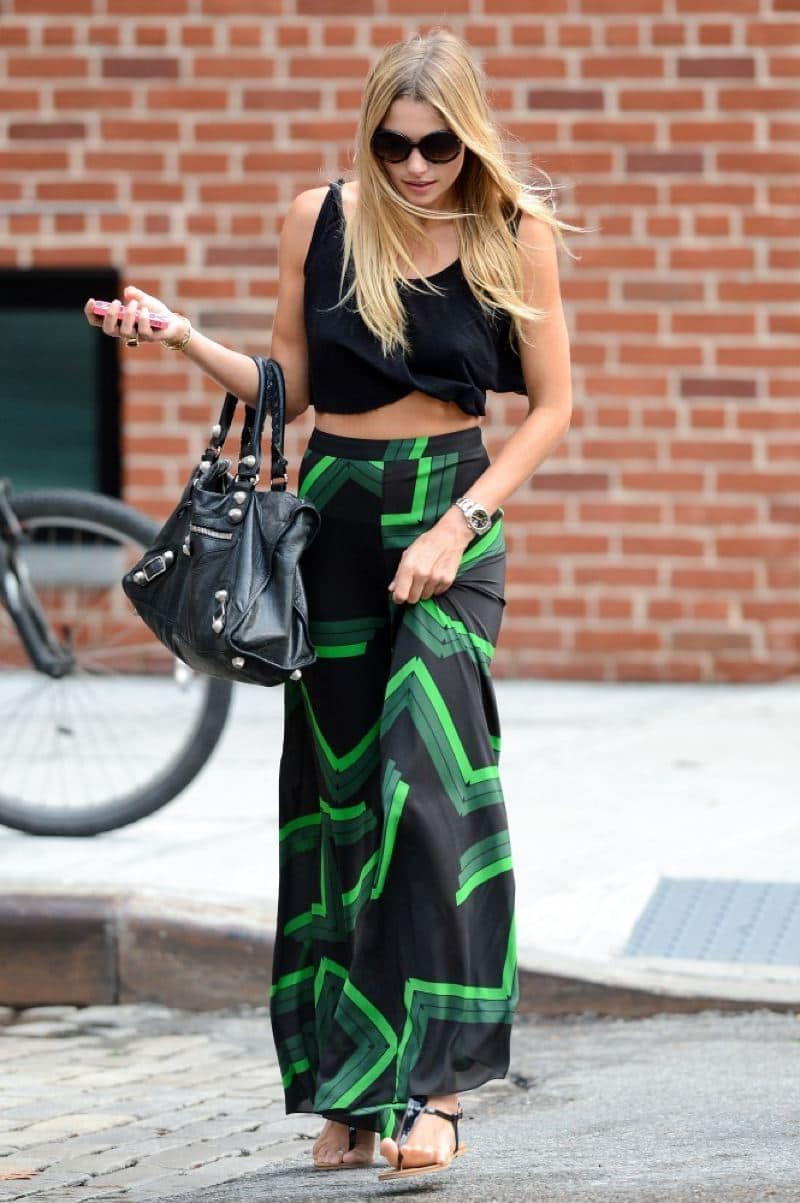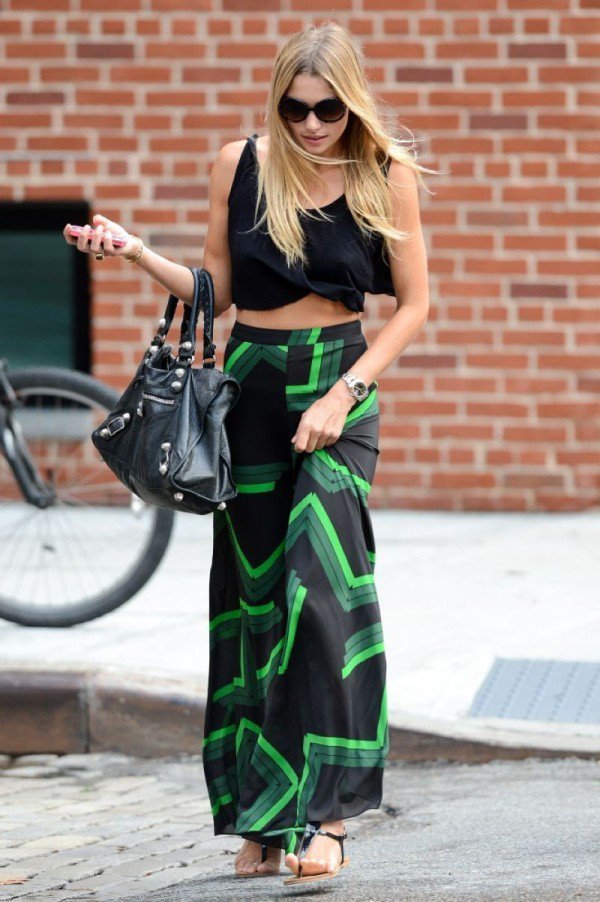 source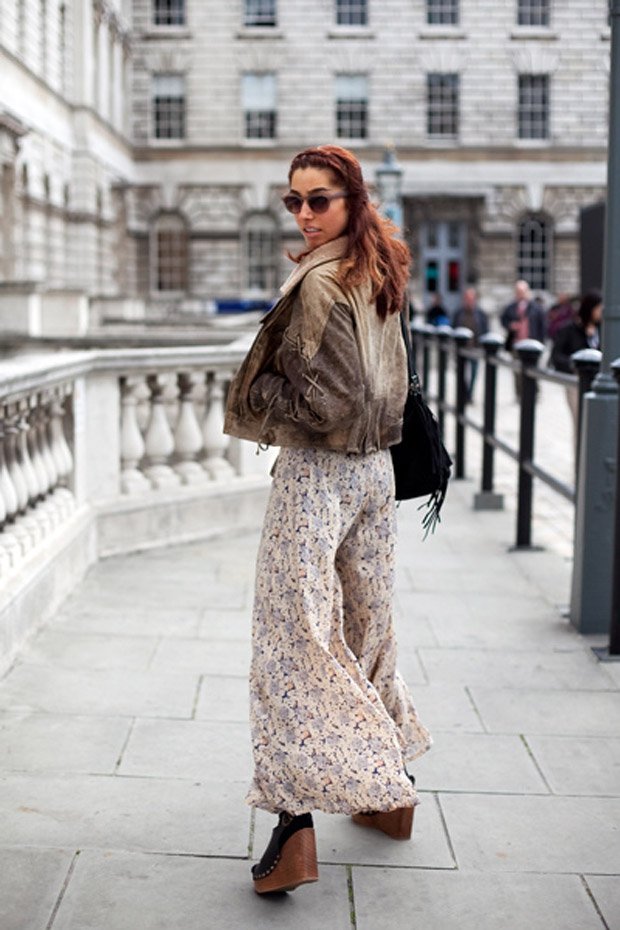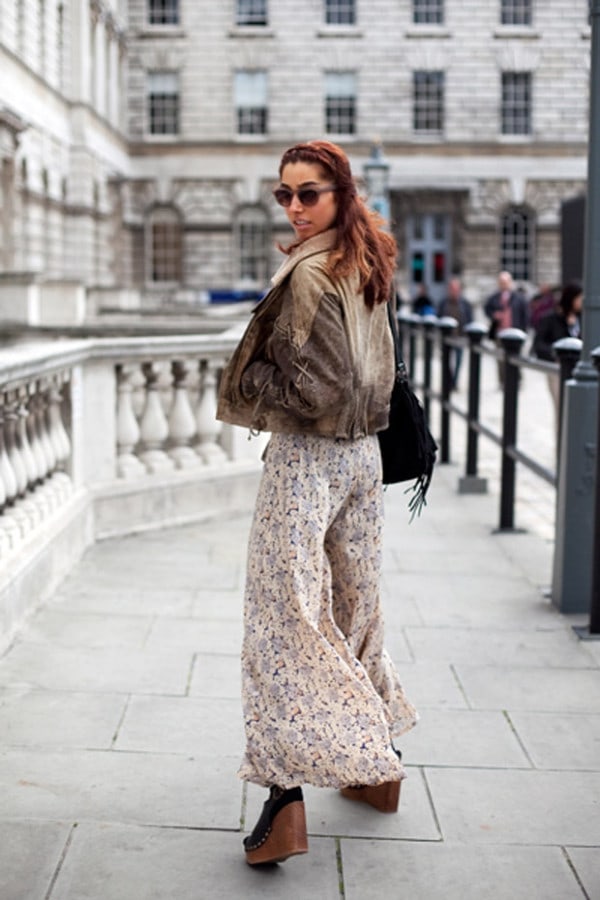 source
Wedding guest attire
Are you being invited to a wedding soon? Many women have trouble finding the best outfit to wear as a wedding guest. If you went through your closet and still have no idea what to wear to a wedding, don't worry. We are inspiring you with some perfect formal looks including palazzo pants and a lot of sophistication. Style your palazzo pants with a similar formal-looking top and add some classic earrings, a clutch, and elegant heels. Your worries are finished. You already have the perfect wedding guest outfit that will catch many glances.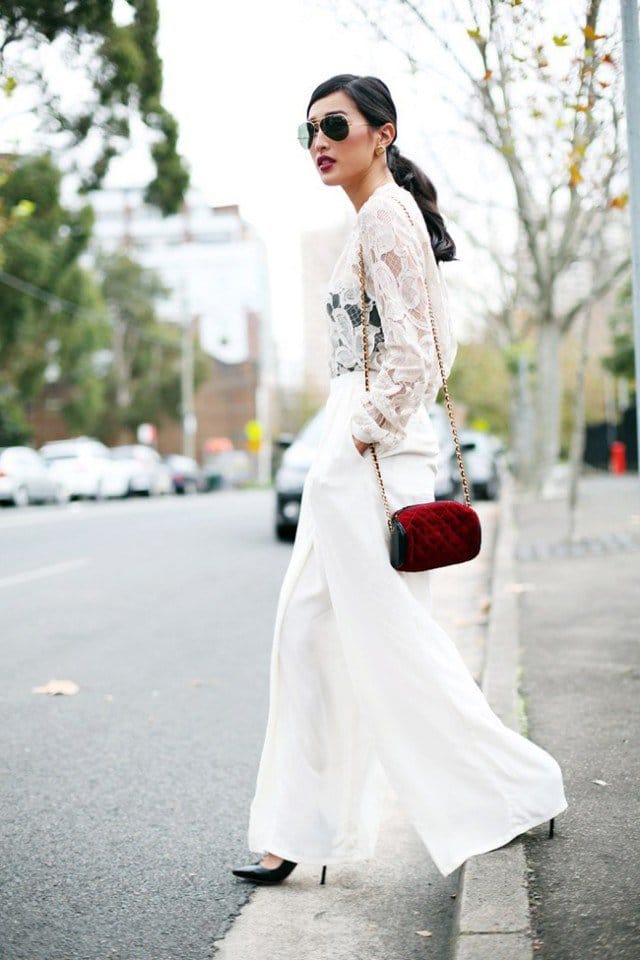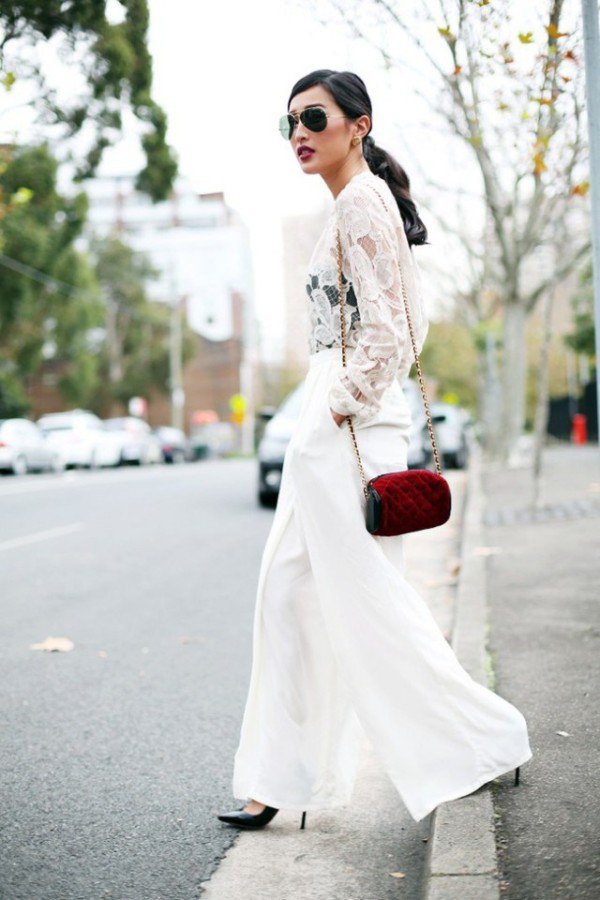 source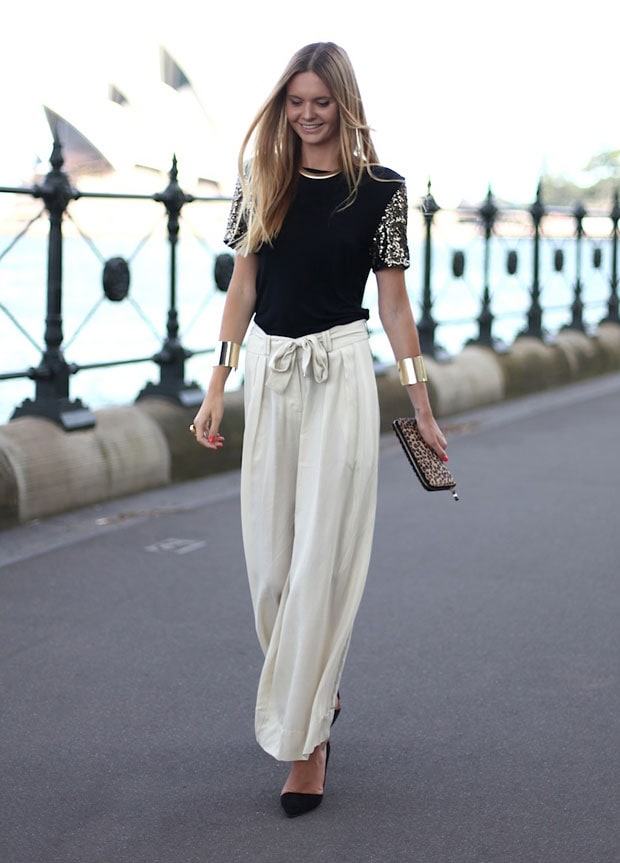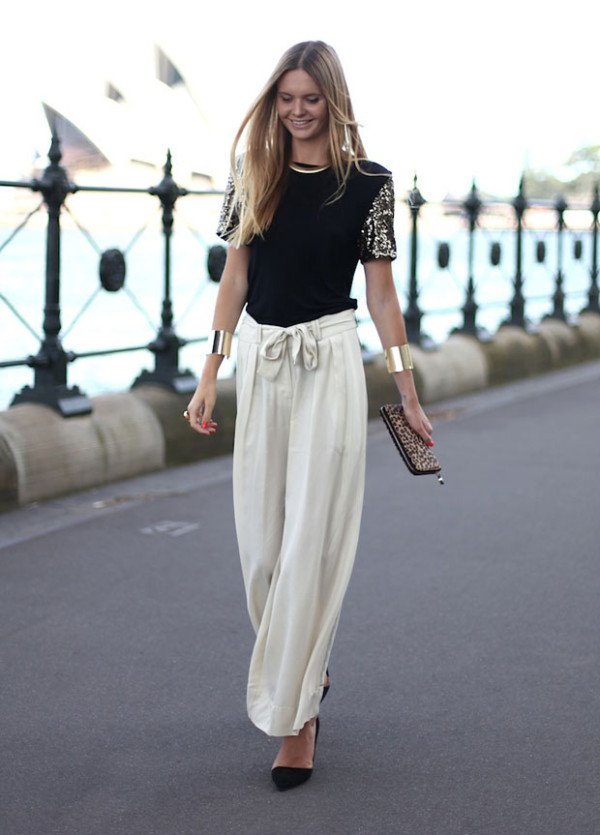 source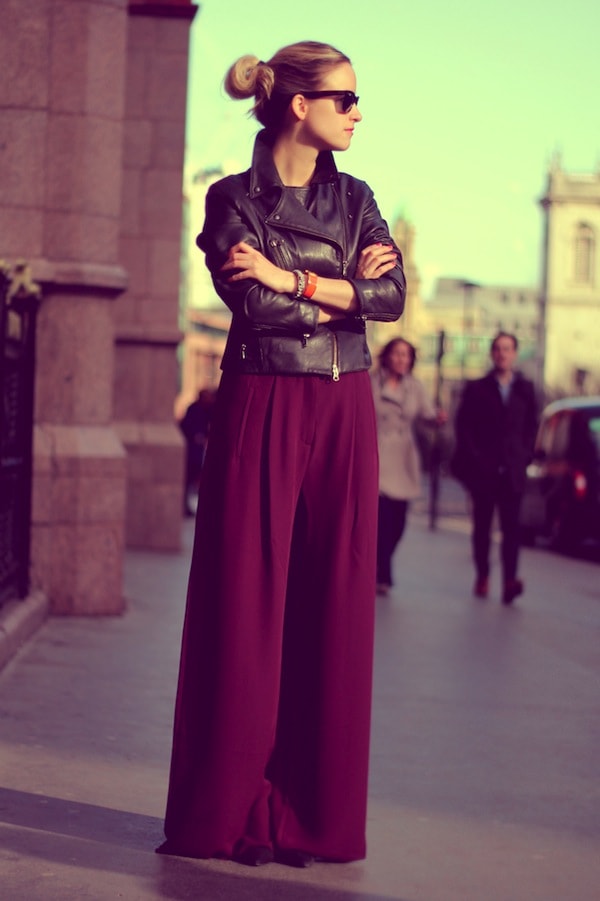 source
How to wear your cropped palazzo pants?
Summer is the perfect season to style cropped palazzo pants. How to wear them? Cropped pants would look amazing when worn with a corset. You can easily add a cute blazer over the outfit to make it look even more fun and stylish. Wear your cropped palazzo pants with high heels in nude shades. The combination could be a perfect choice if you are attending a weekend outing or a friend's brunch.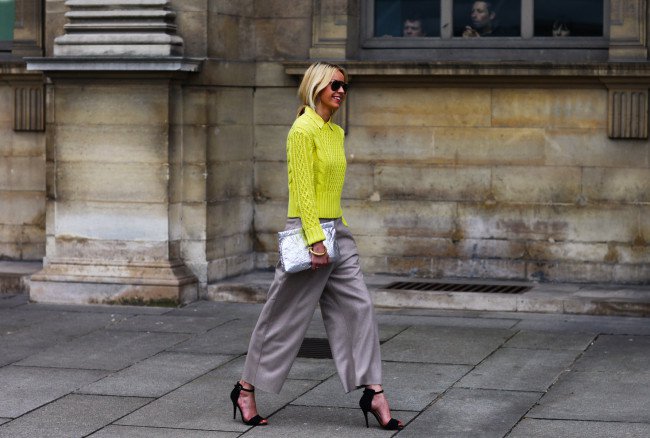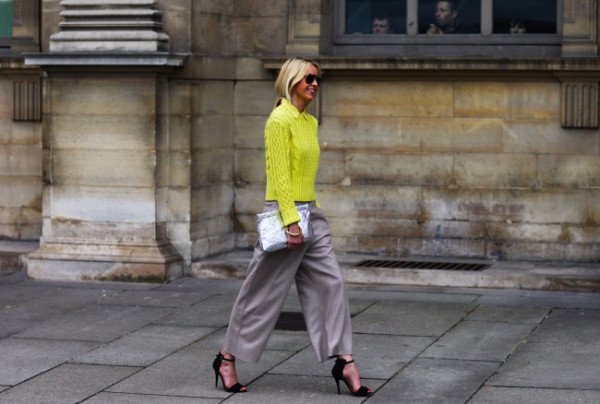 source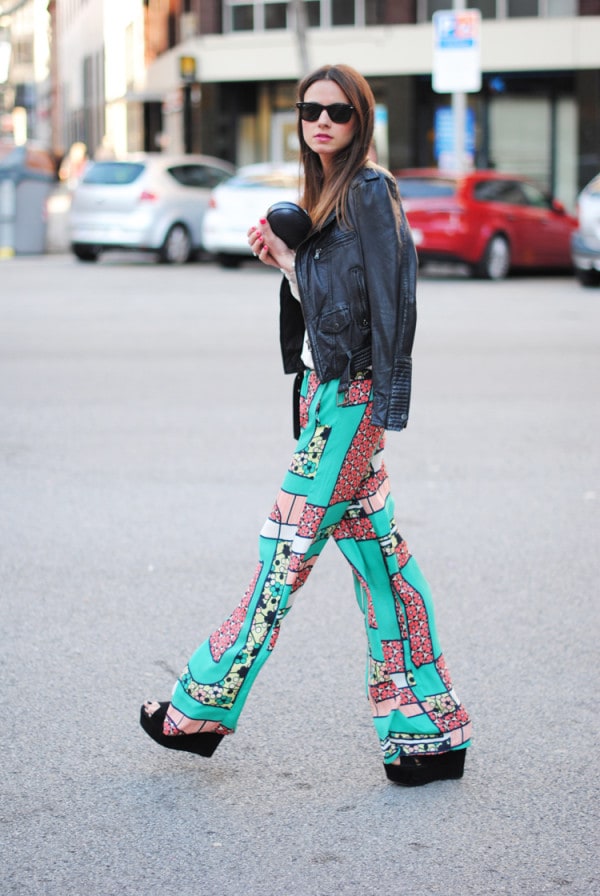 source
Go silky for party outfits
Silk is one of the most mesmerizing fabrics women could ever wear. It looks great and feels even better on your skin. If you are a fan of night parties to deep hours in the morning, then you would adore styling your silky palazzo pants. They will provide you the needed comfort, at the same time giving you and chic and sophisticated look. When you choose silky pants, try to combine them with simpler top pieces. Add some eye-catching statement accessories to make the outfit stand out from the crowd. Put your smile on and get ready for unforgettable moments on the dancing floor.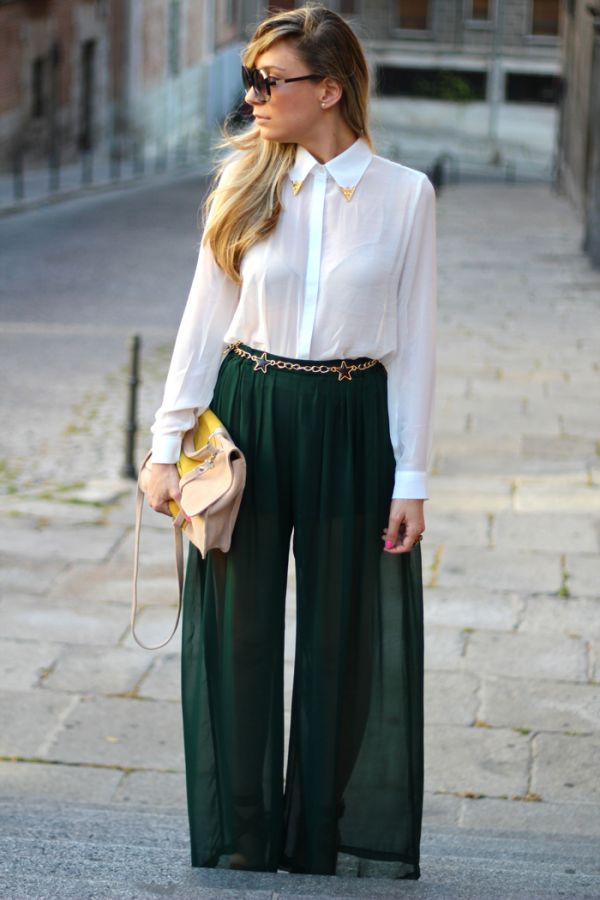 source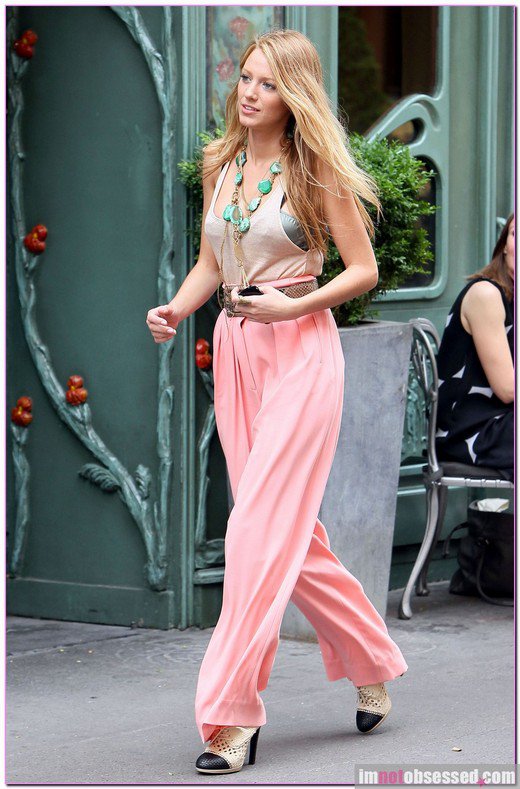 source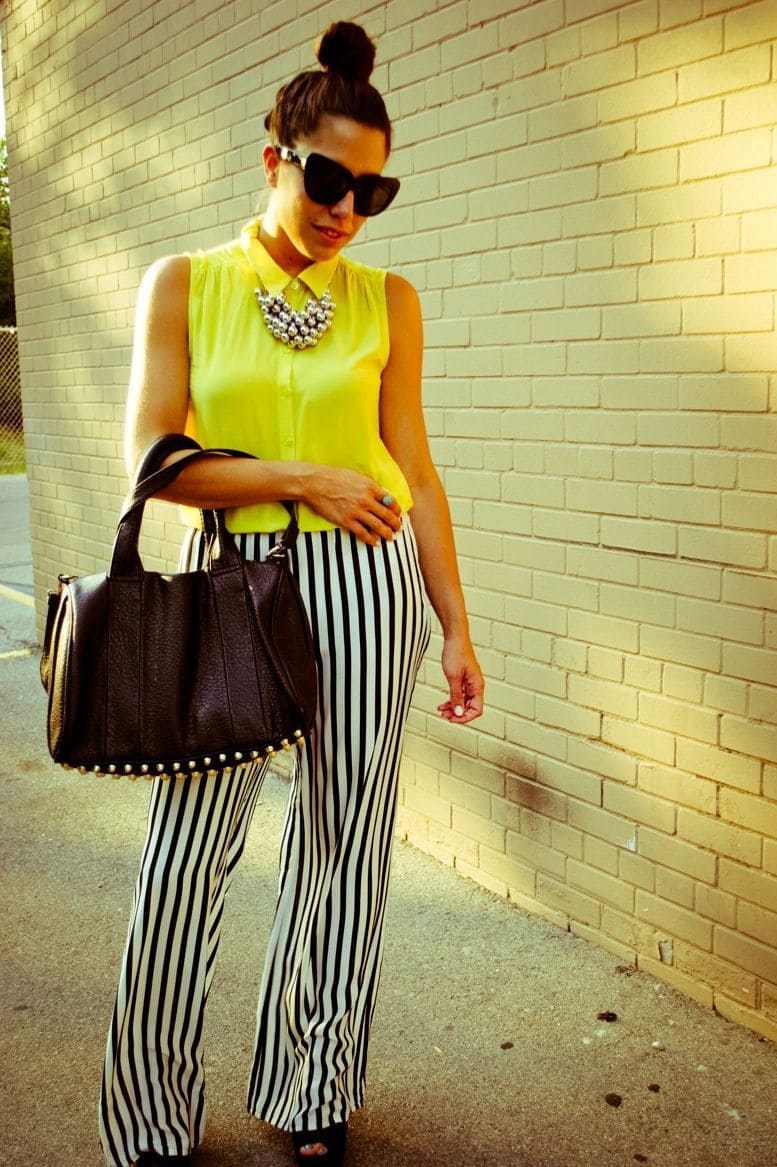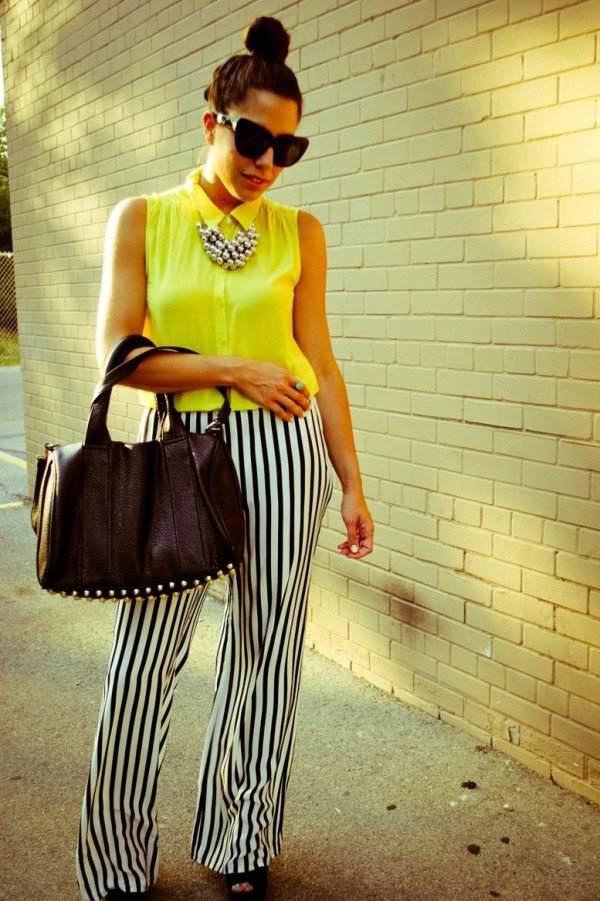 source